CornQuest is a fantastic opportunity for food bloggers to learn about the Iowa corn industry and the farmers who harvest corn!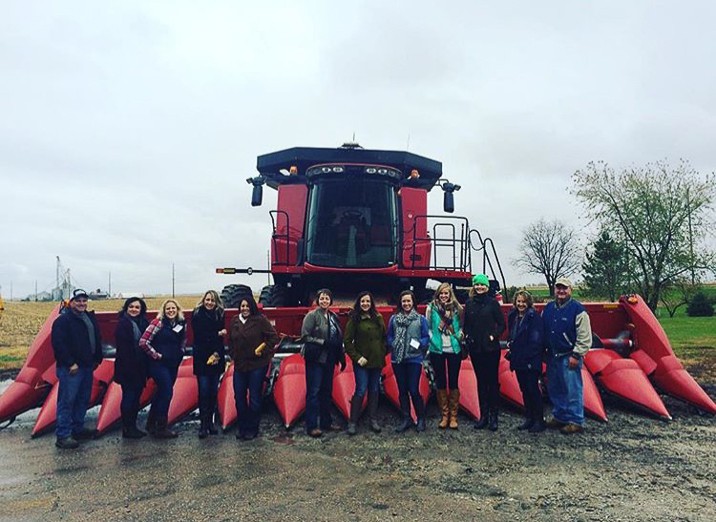 One of my very favorite parts of this new found dream job is that I get to travel so many cool places and meet so many cool people. This year I have been to New Orleans, Rome, Barcelona, San Francisco, San Diego, Orange County, New York City, Ohio, Chicago, Disney World, and Kansas City; all for this dream job. What a year!
I topped off my year with one of my favorite trips, to CornQuest, in Davenport, Iowa!!
Being a Missouri girl, I have been to Iowa before, but I haven't experienced it the way I did a few weeks ago. I'm extremely grateful I was given the opportunity. Good food, good people, and tons of learning. Dream job.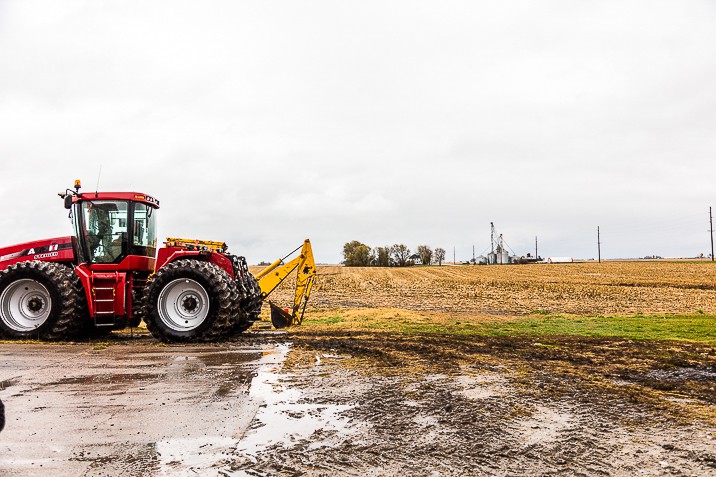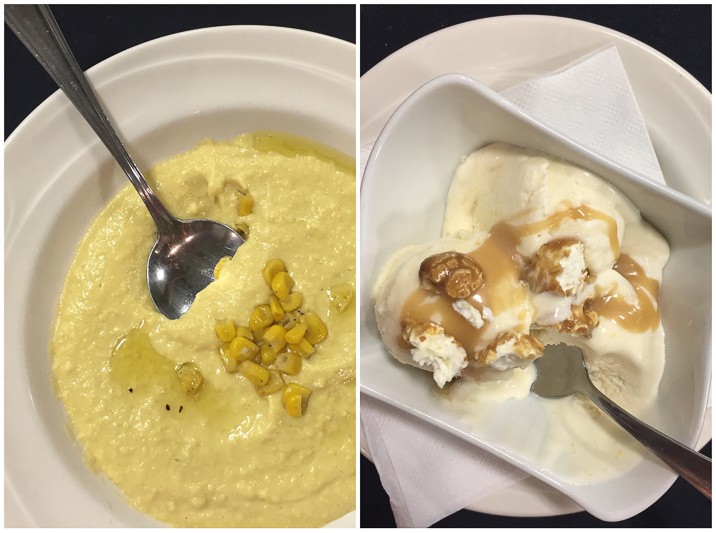 To say we were treated well in Iowa would be an understatement. We rode around in what looked like a Taylor Swift tour bus, ate amazing meals (see Corn and Coconut Chowder and Caramel Sweet Corn Ice Cream exhibit above), and got to meet so many farmers to discuss their lives, their passion, and their crops. I have been around farms before, but it was such a treat to meet the farmers in person and hear their stories. With each person we met, my respect grew. It's a tireless job that usually involves the entire family. They want to leave the Earth better than they found it, and their passion is infectious.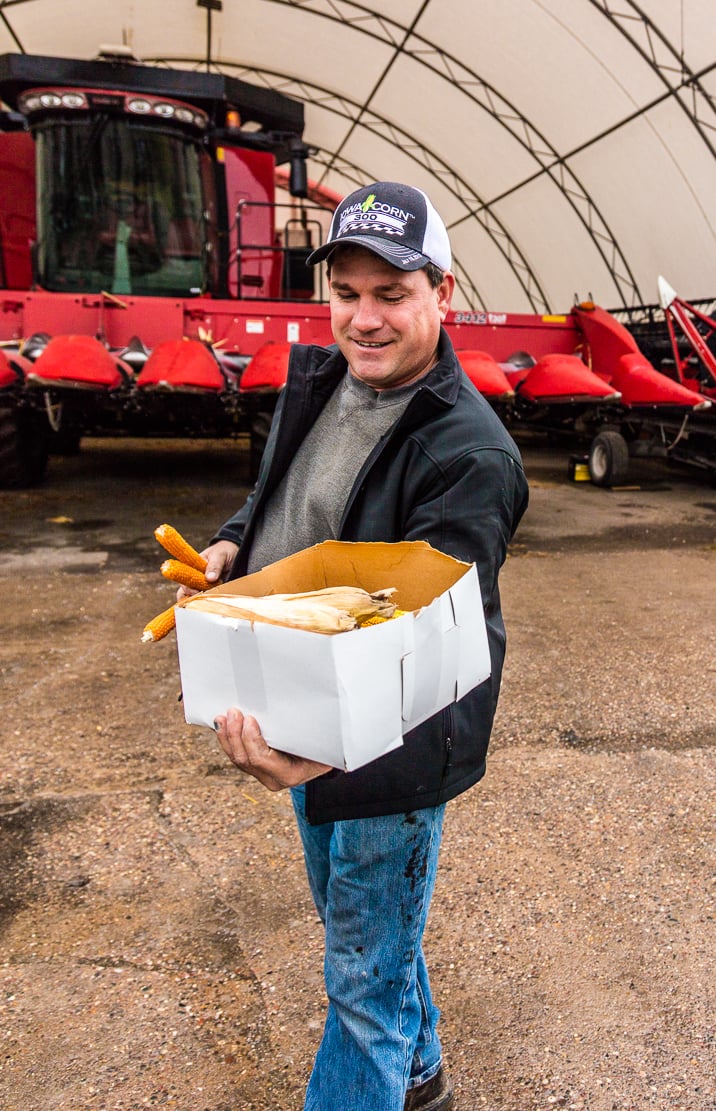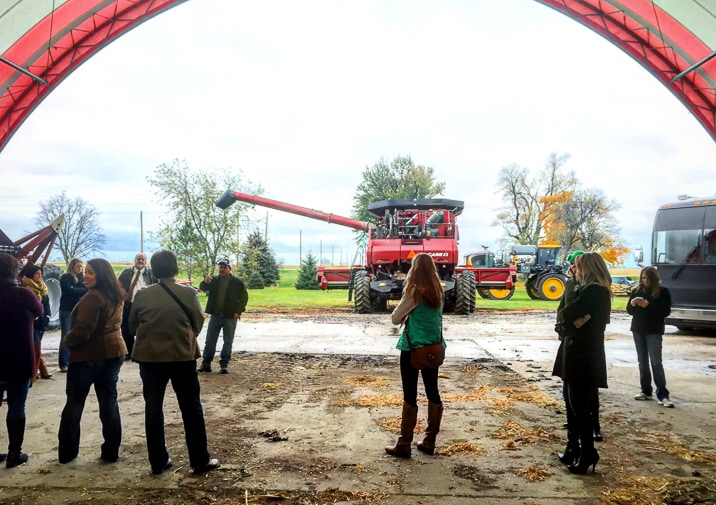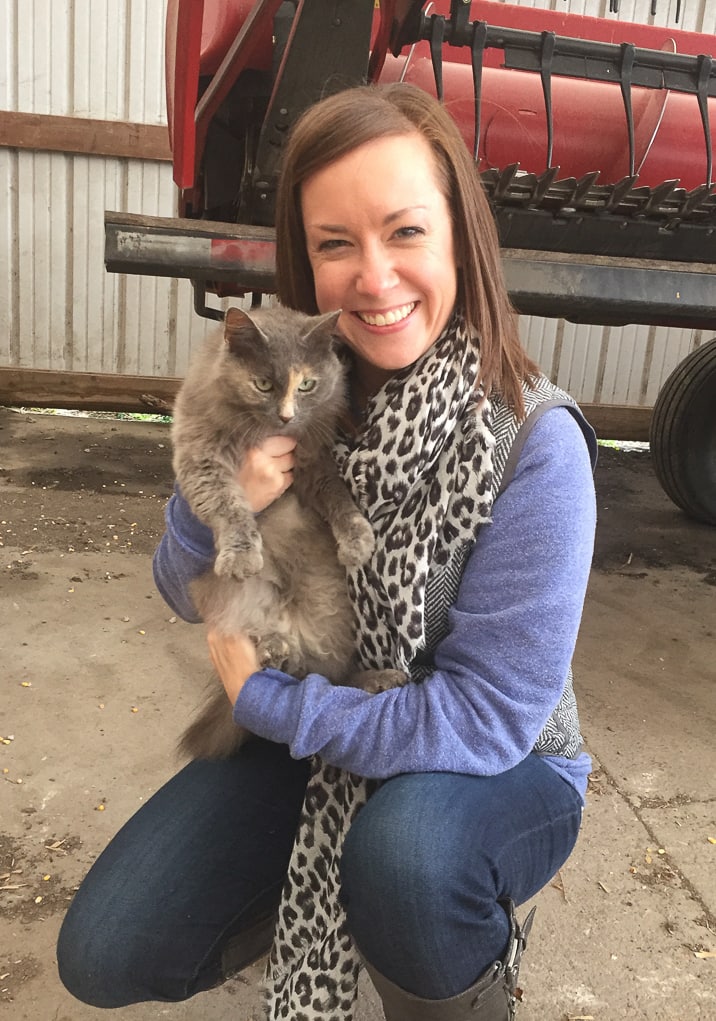 If you were following along on Instagram, you saw this kitten I attempted to bring home to be Dill's new sister. But I'm pretty sure she loved being a farm cat. What a life!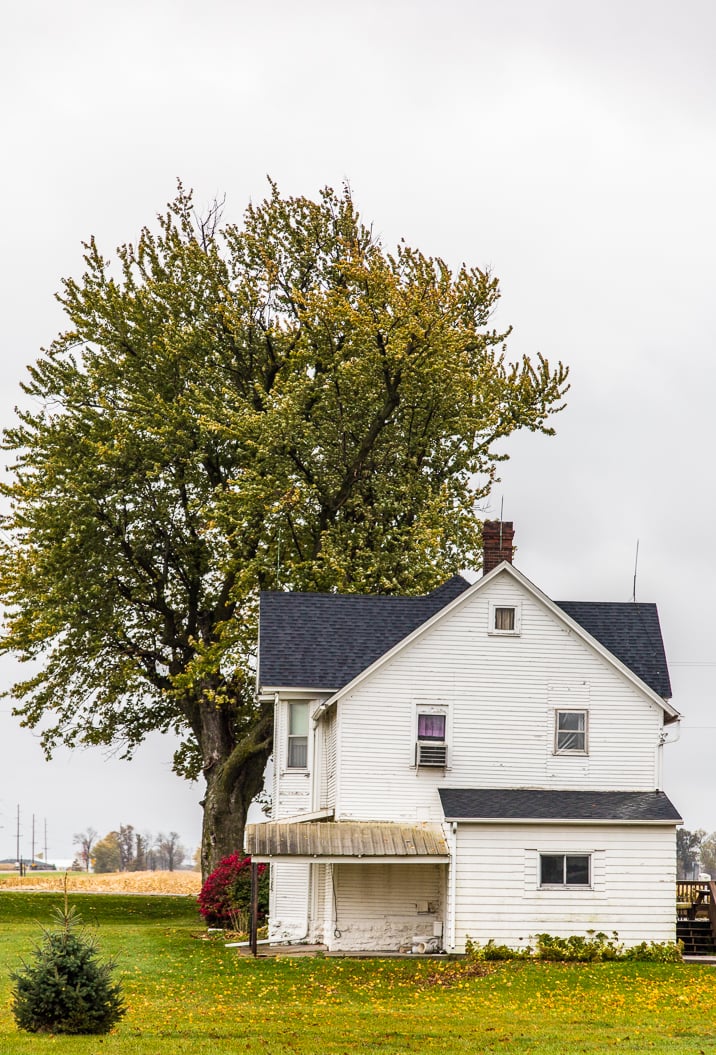 Throughout the trip, GMOs were a constant part of our conversation and questions.
Everyone involved with the CornQuest trip were so open to questions and happy to answer any that came up.
I am in NO way an expert on this topic, and am constantly still learning and deciding exactly how I feel. If you don't know, GMO stands for Genetically Modified Organism. GMOs are used in certain corn crops to make them less susceptible to droughts, pests, and other things that stand in the way of healthy crops. It was fascinating to hear from farmers on both sides of the issue; those who use GMOs, those who don't, and those that do a little of both.
Although people have their hesitations about GMOs, I think it's important to educate ourselves. GMOs assist farmers in higher yield, using less pesticides (one farmer said that he now sprays only once per crop), and maintaining the soil due to less need for tilling. Sweet corn that we consume only accounts for 1% of corn grown, and GMOs are rarely used in sweet corn production. The rest ends up as feed, products, and even ethanol. Corn is a super versatile product that goes into so much more than I ever thought. I still have questions about GMOs, and understand why people want increased labeling, but I think so much of the fear is in the lack of knowledge. I walked away feeling great about the farms, farmers, and practices I heard about and saw.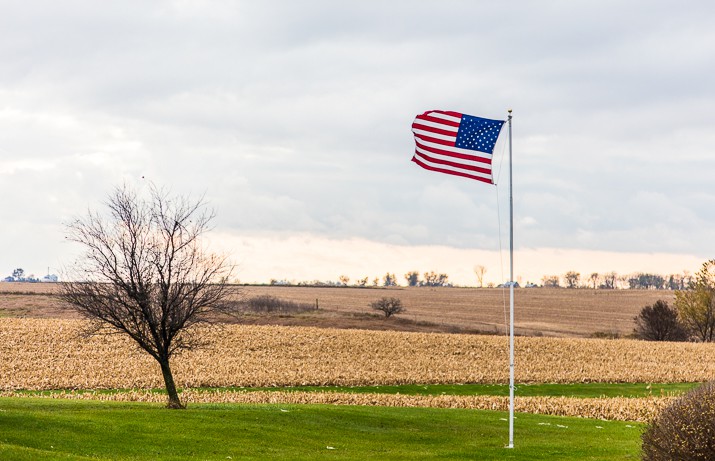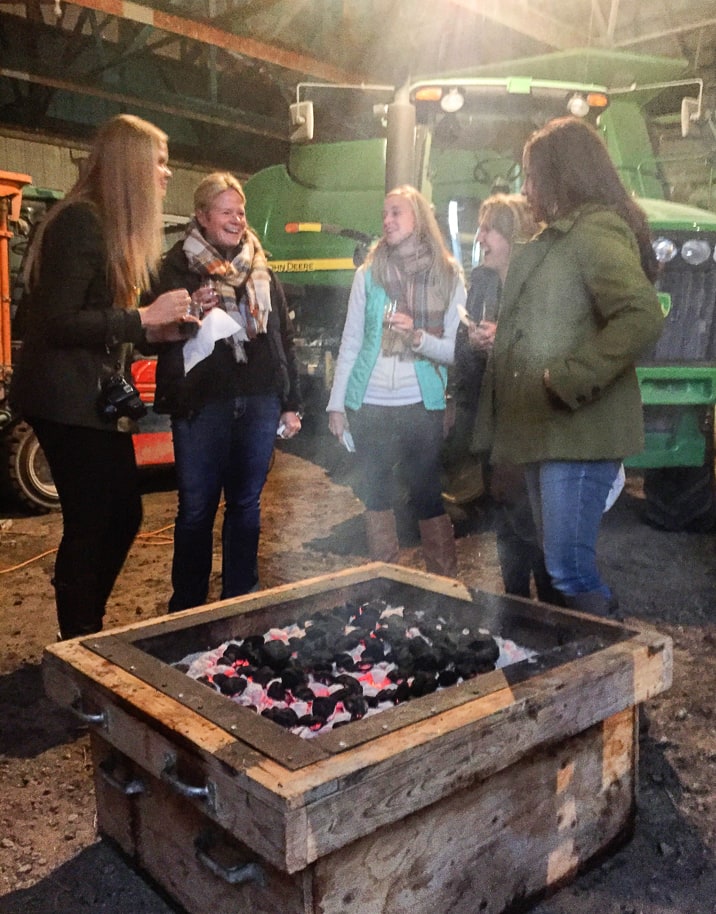 Our last night in Iowa was by far my favorite. We were invited into a farmer's home and treated to the best tailgate food of LIFE. We thought we were just huddled around this toasty little fire pit, but this was actually a smoker!!! He made the MOST AMAZING pork and chicken wings in that thing. I will be dreaming of it for life! It was also a great night because the Royals won Game 2 of the World Series while we were there. Luckily my girl Jennie was there to cheer with me while everyone else was scared of our intense fandom. :)
It was such a great week and I learned SO much at CornQuest.
I'm still learning. I want to know as much as I can about the food we eat and the passion that goes into producing it. To learn more, here are some great links that can answer questions way better than I can! No matter where you fall on these issues, it's great to learn more. And its okay to have different opinions. Open dialogue is never a bad thing!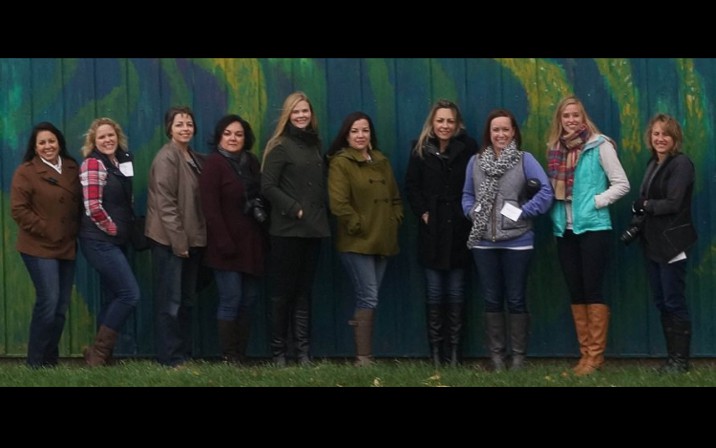 Left to right: Connie, Kristen, Jenny, Isabel, Anetta, Mandy, Katerina, Me, Justine, and Michelle
Thank you SO MUCH to the Iowa Corn Growers Association for the fantastic week. It was a dream!