Brown sugar chocolate chip cookies are my FAVORITE COOKIES OF ALL TIME, and that's saying something. my mom owned a cookie company a couple years ago…and i loved all of her cookies. she is the absolute best amateur baker in the world, but these are my childhood favorite. we called them 'cow chip cookies' as kids and i thought that was so funny. these are NOT good for you, but once you taste them you won't care. they are so addicting. you've been warned! my mom adapted this recipe from martha stewart…so you know its good.
Start by making the batter. Cream the butter until smooth, then add in both sugars and mix until lighter and thoroughly incorporated. Beat in the eggs (one-at-a-time). Add vanilla and beat. Sift the flour, salt and baking soda and add to the creamed mixture, just until incorporated (don't overbeat). fold in the chocolate chips. i like to use both semi sweet and milk chocolate chips. my mom says to tell you Ghirardelli chips are a must :)
let the dough chill, covered in the fridge for an hour, after making. oh and sample the dough too. yum.
pre-heat your oven to 375F. place parchment paper on a baking sheet. put six 2T cookies on the baking sheet. spread them out at least 2 inches apart from each other. these cookies spread out a lot as they cook.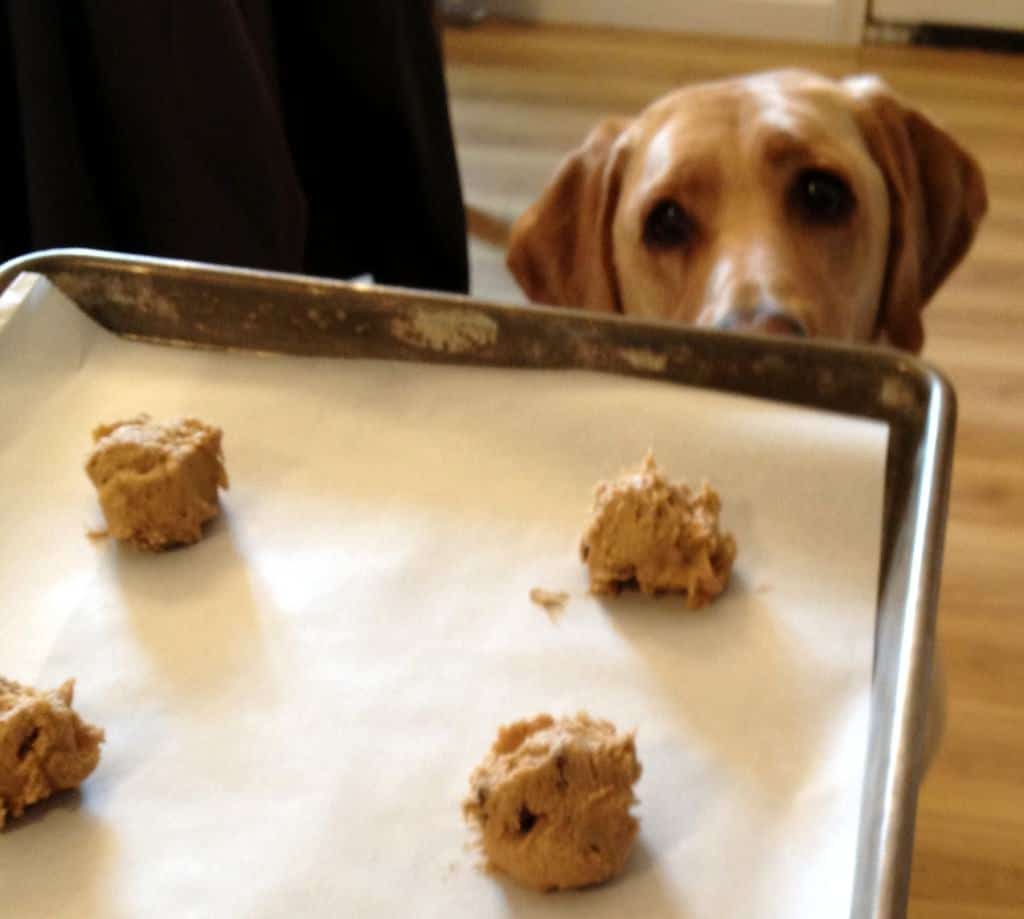 cook for 9-11 minutes. let them cool on the baking sheet for about 5 minutes before removing. (clearly scout wants one)
now try to eat only one. i dare you.