HAPPY NEW YEAR! and happy Thirsty Thursday!! i hope you came thirsty…this one is delicious…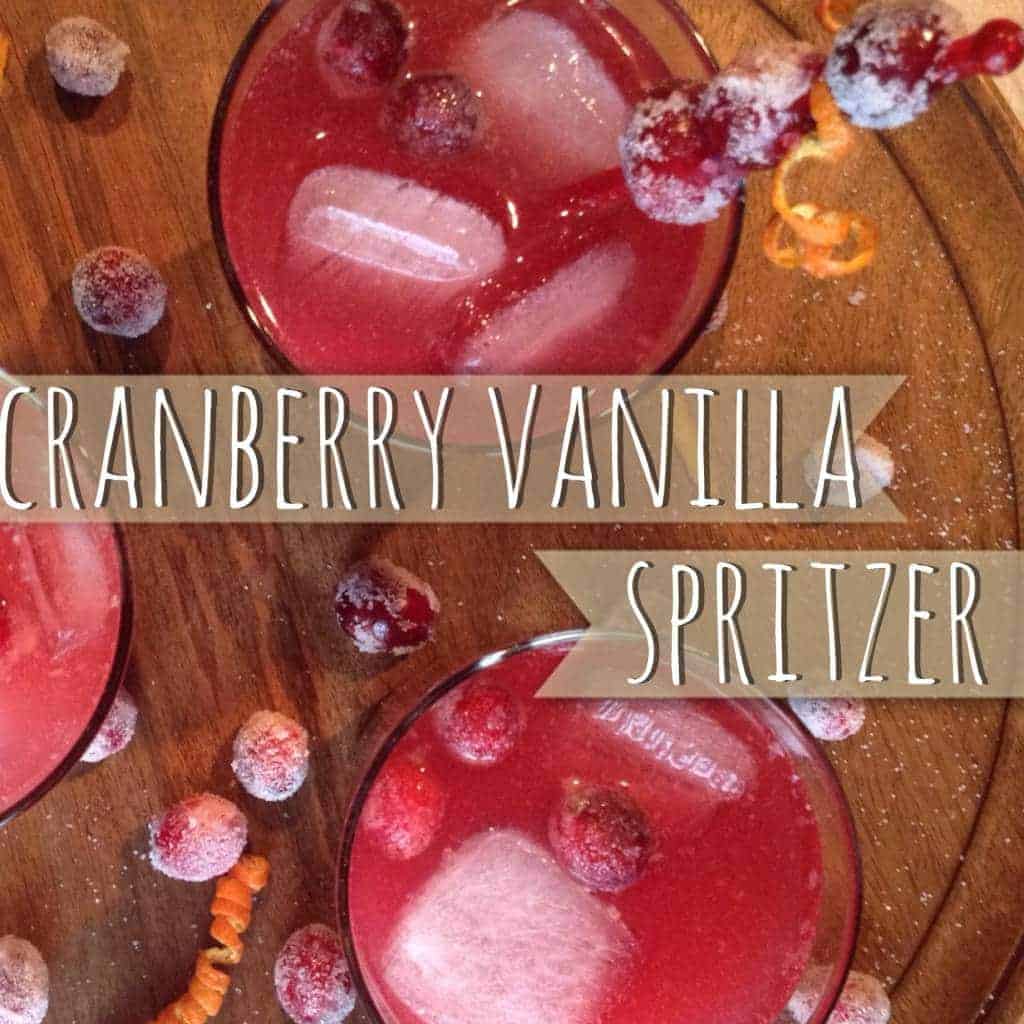 mom came up with this drink a couple weeks ago, and i knew we needed to post it. isn't it so pretty?? it tastes even better.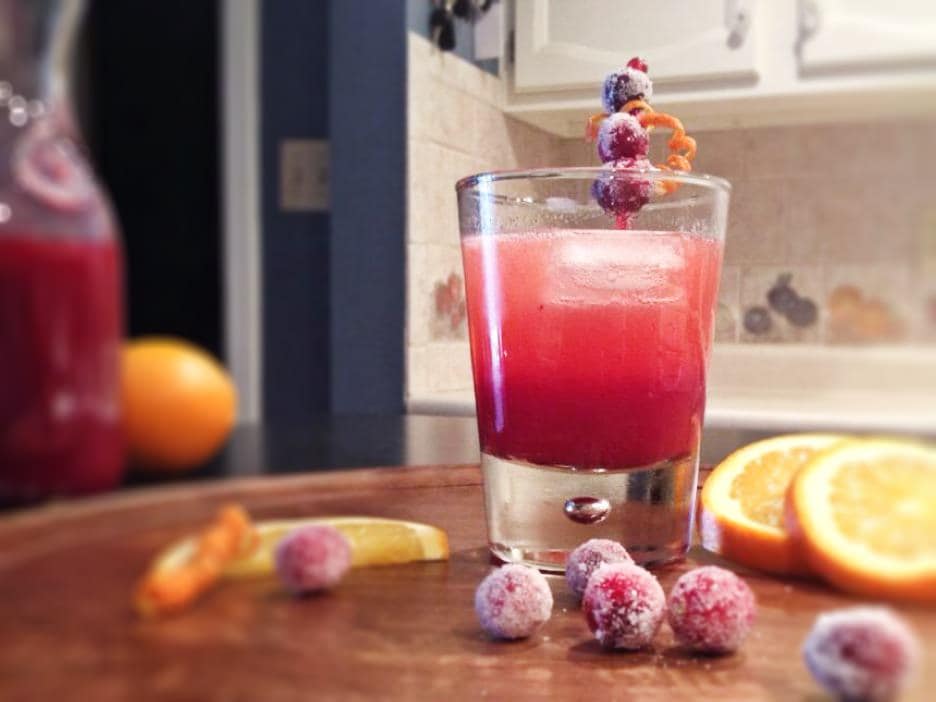 2013 was a year of so much change. it was bittersweet at every turn. pat and i both lost grandparents, but also experienced new beginnings with building the house and getting married. this drink seems like the perfect cocktail to usher in 2014. the tartness of the cranberry, the freshness of the orange, and the coziness of the vanilla all come together for that "welcome to the New Year" type of feeling. i can't wait to see what 2014 has in store for our family.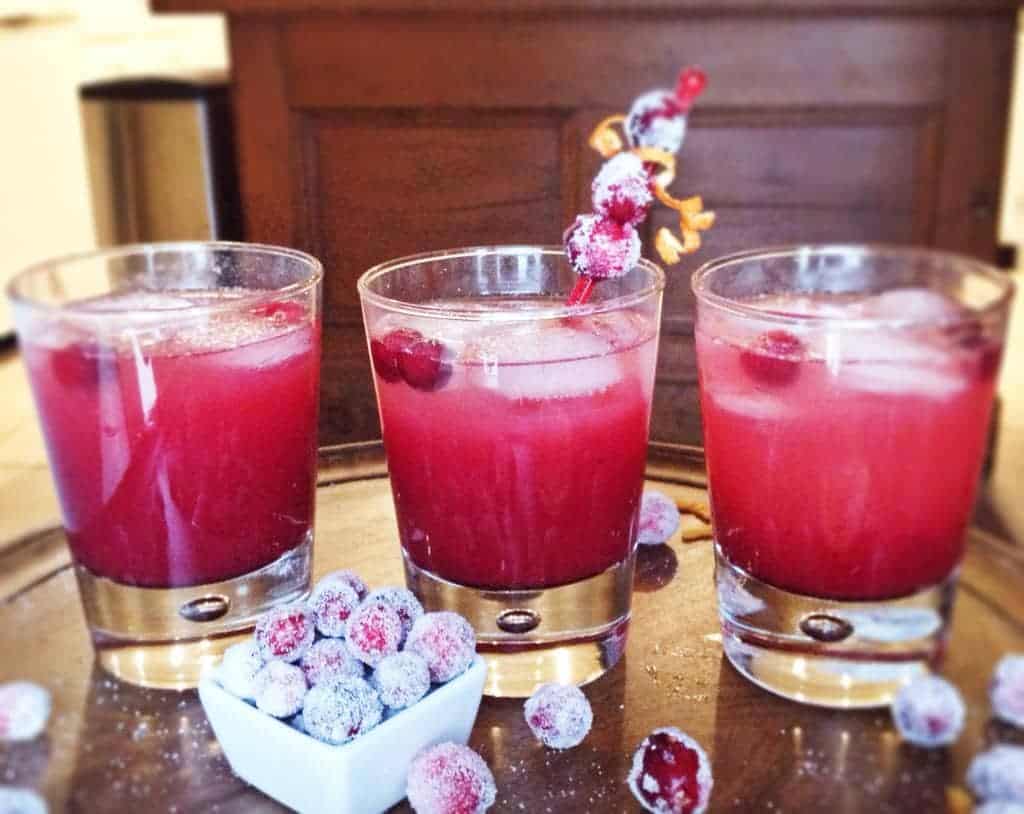 i love the sugared cranberries. they just look like winter to me.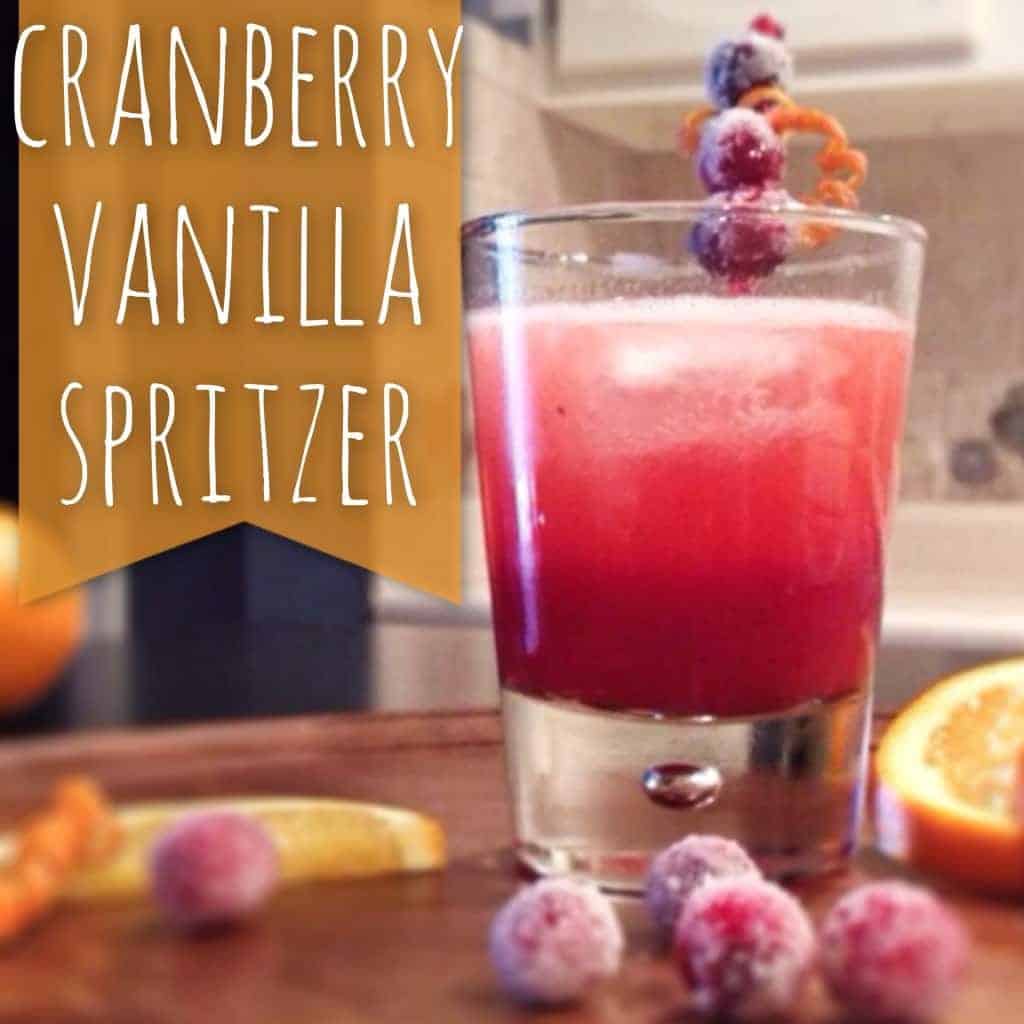 a fizzy, light, and fresh drink is the perfect end to any day. the red color is also perfect to make for those playoff parties this weekend. go Chiefs!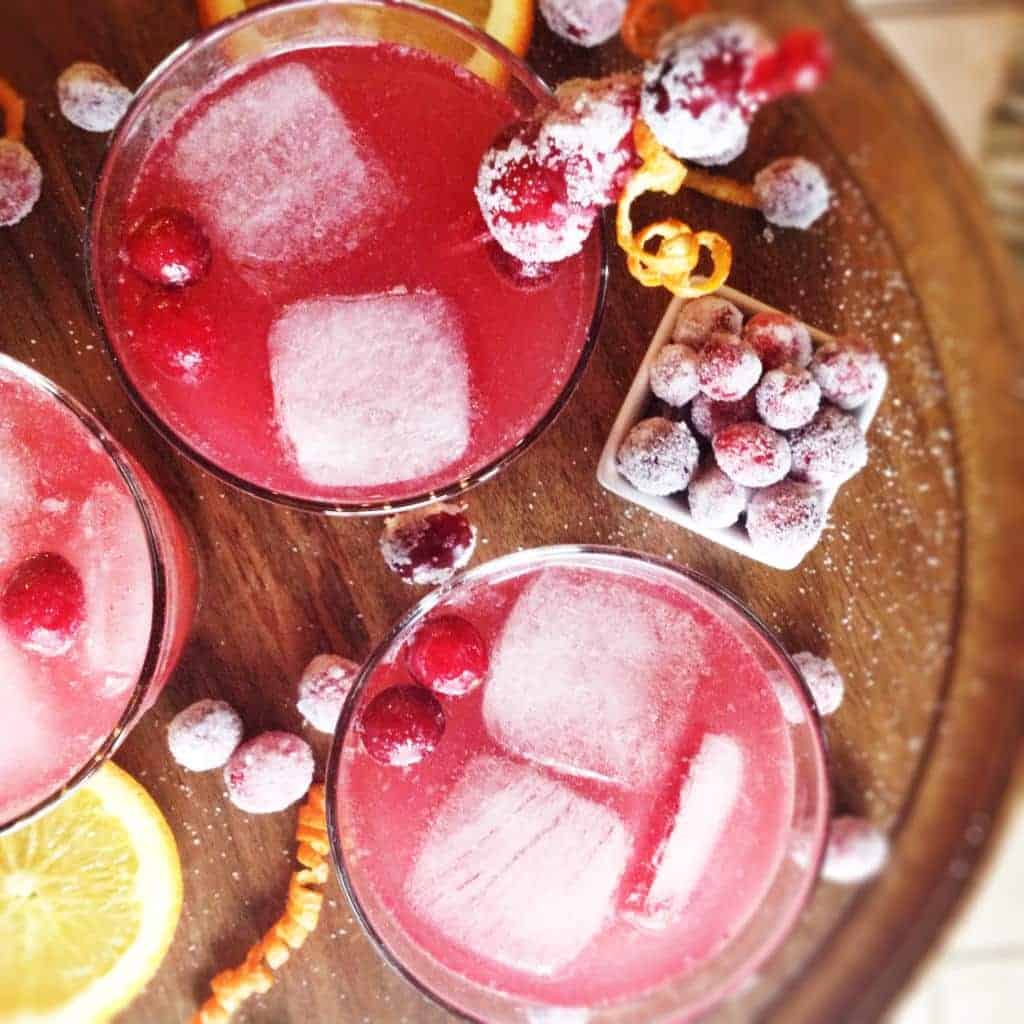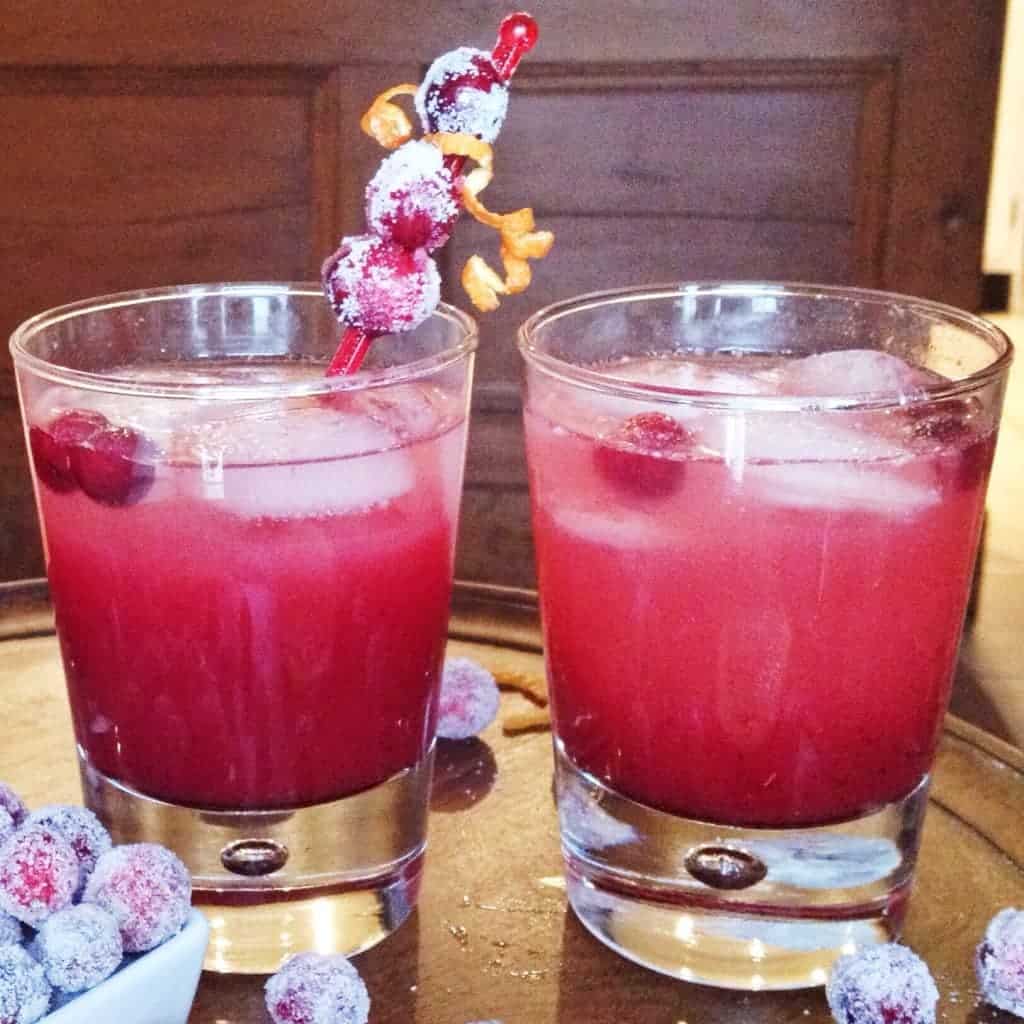 be sure to check back in next thursday to see what we are making. i already have a couple ideas…:)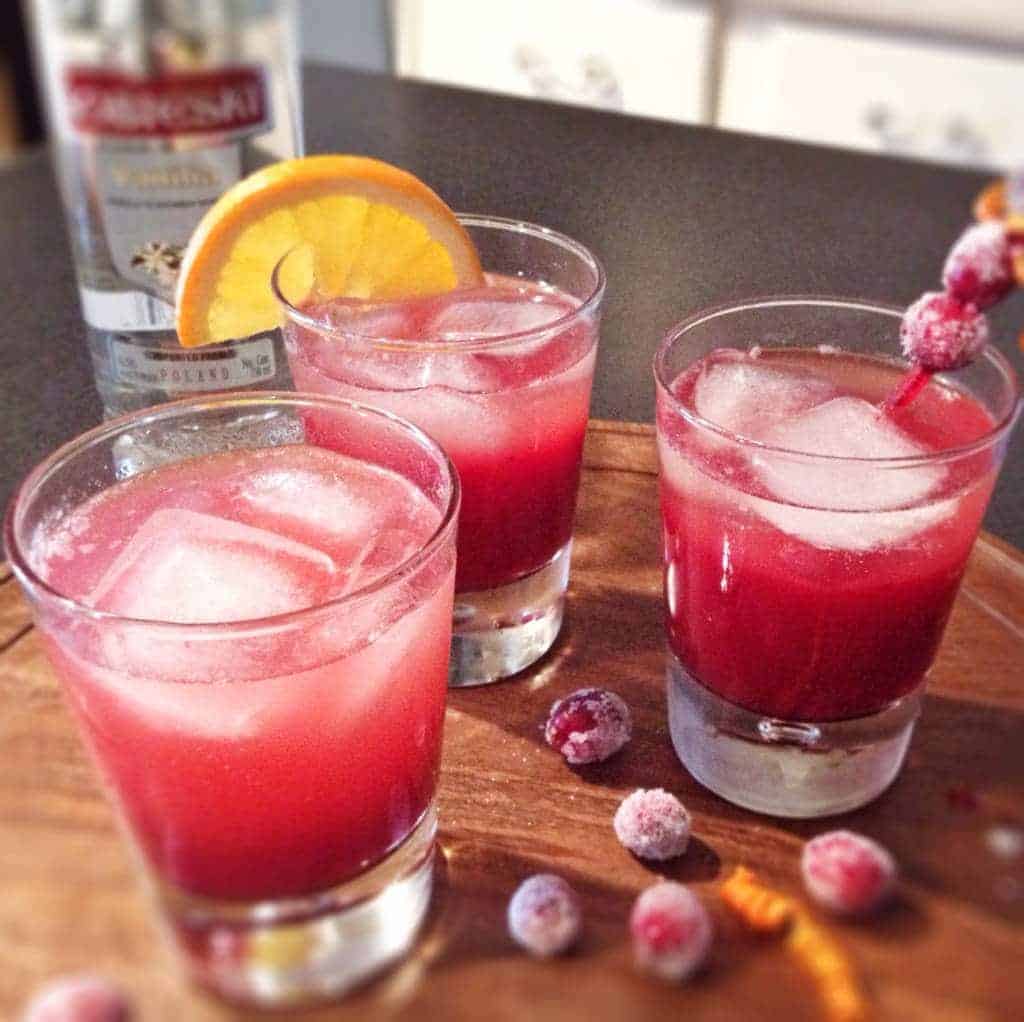 HAPPY NEW YEAR!!!! cheers!