Creole Shrimp and Cornbread Bruschetta is the perfect appetizer! The spicy shrimp layered on crispy cornbread is a match made in holiday heaven!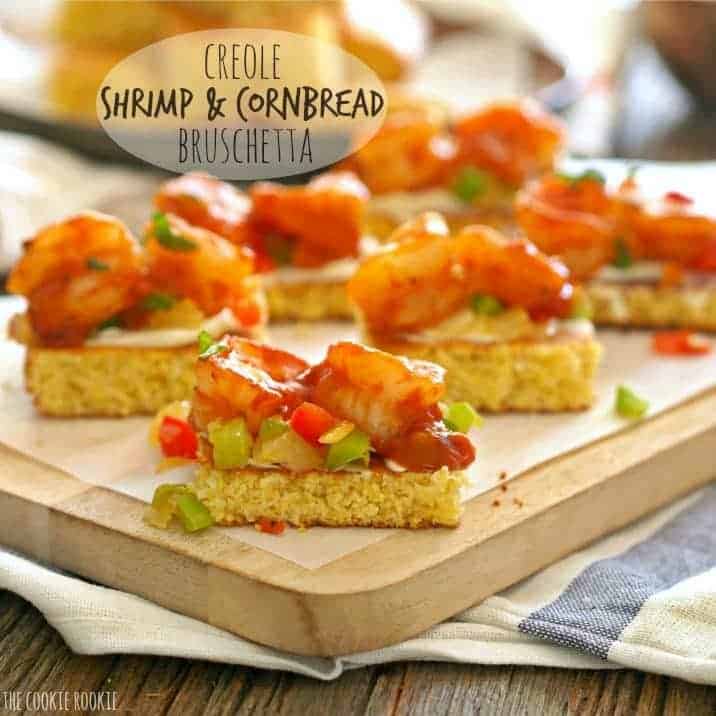 Creole Shrimp and Cornbread Bruschetta
Creole Shrimp and Cornbread Bruschetta is my new favorite of all my favorite bruschetta appetizers. This one has a spicy, easy, down-home comfort to it that just can't be beat! The crisp cornbread pairs beautifully with the spicy kick of the Creole shrimp. Make a double batch; these will go fast!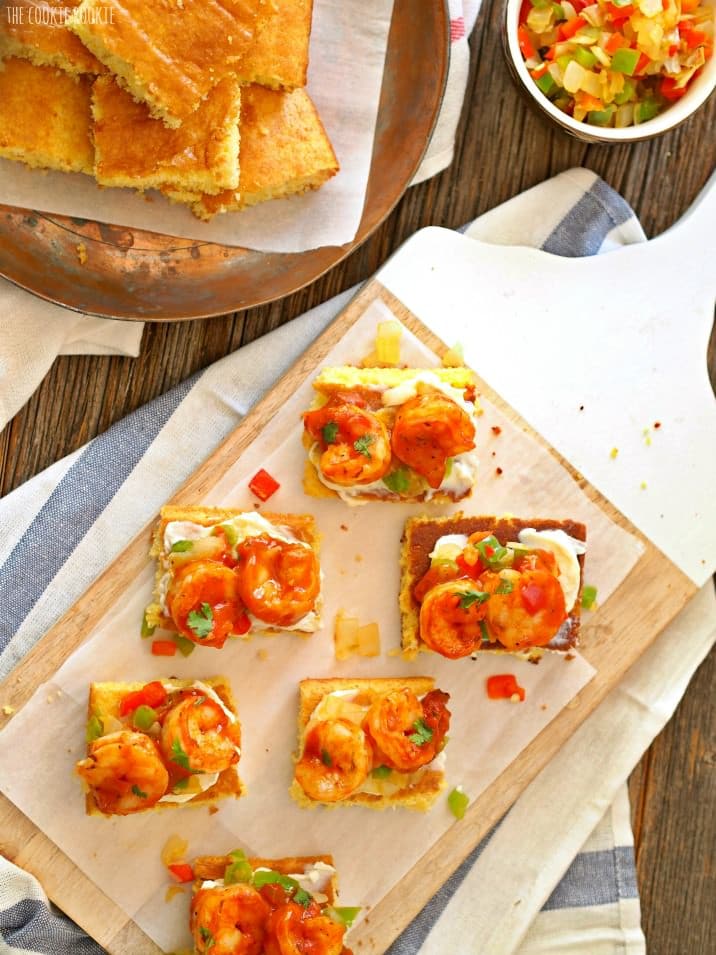 More Bruschetta Recipes
Bruschetta makes the best appetizers or full meals! Try a few of my favorites: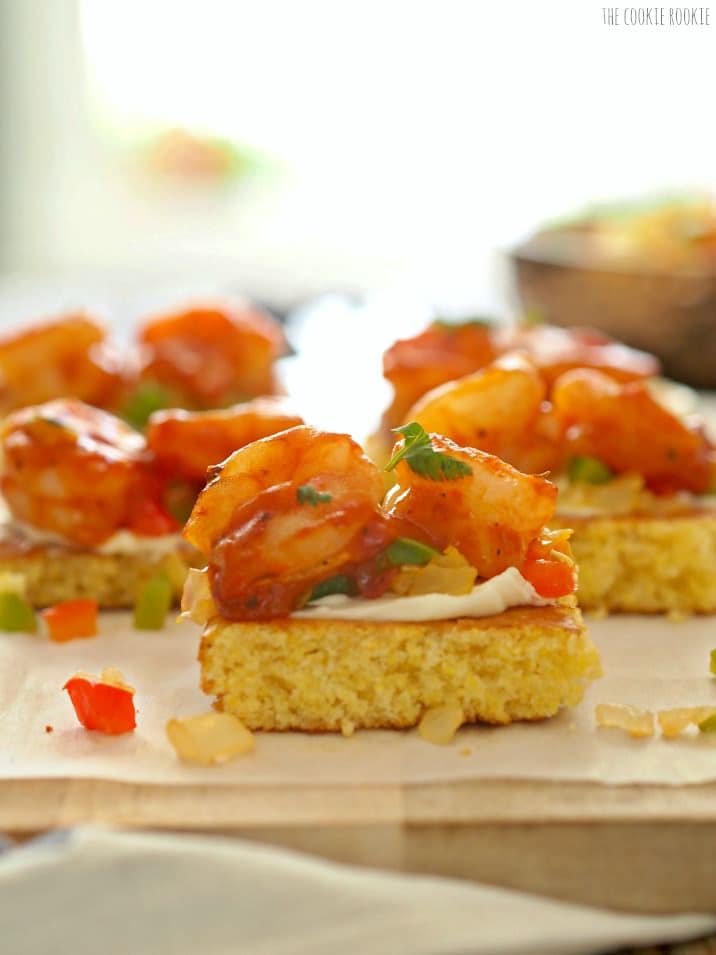 How to Make Cornbread Bruschetta
The beauty of this recipe is the sweet cornbread bruschetta pairs beautifully with the spiciness of the shrimp. Here's how to get perfect little cornbread disks:
Bake a cornbread mix as directed (shhhh, I won't tell anyone)
Cut into individual squares or circles.
Then, place slices on a grill pan or a Foreman grill and grill about three minutes.
The result is perfect crispy, flattened bruschetta cakes. So yummy!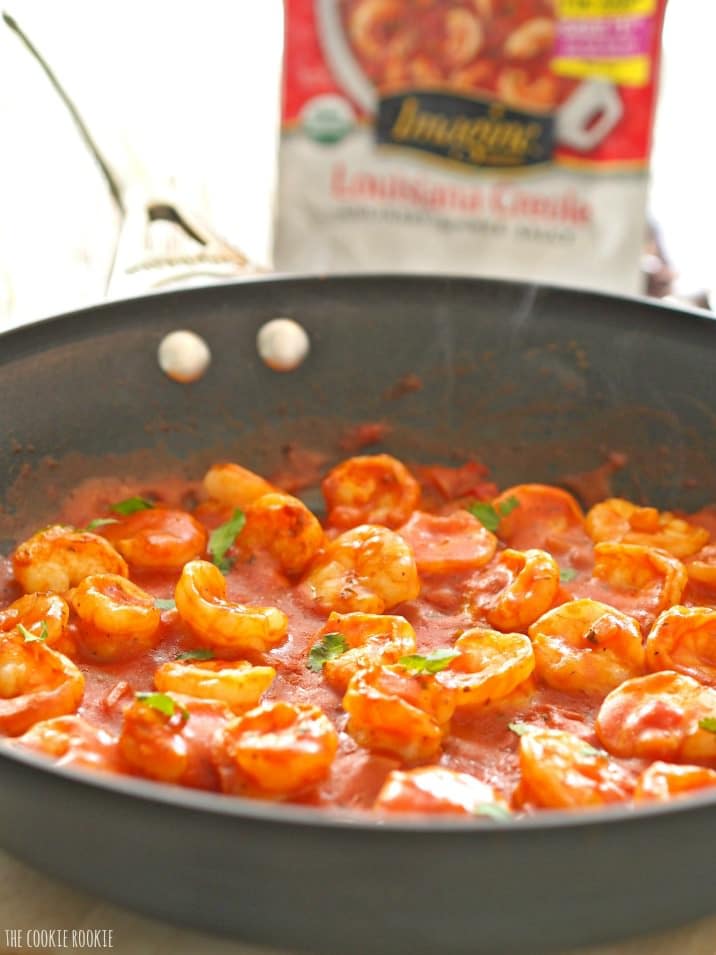 Check out the recipe card below for details on how to make Creole Shrimp and Cornbread Bruschetta. Enjoy!
How to Make Creole Shrimp
To make the perfect spicy shrimp topping for this bruschetta, I used Imagine® Organic Culinary Simmer Sauce in Louisiana Creole. I love these sauces! Add your meat or veggies, simmer, and serve. It's that simple. The Louisiana Creole Sauce was SO easy to use with the shrimp. I seared the shrimp for 3-4 minutes, and then let them simmer in the sauce for about 5 minutes more. Perfection.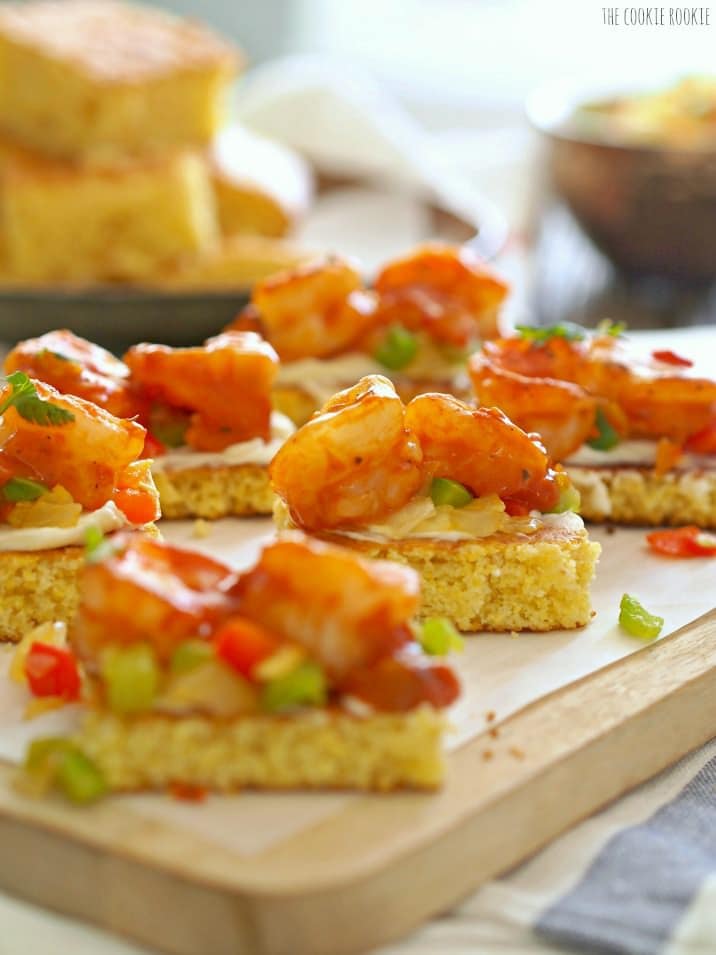 Don't be intimidated by cooking shrimp. These babies pink up in no time and the sauce does all the work!
This is such a showstopper on any holiday buffet or game day spread. Hope you love it!
((recipe card))