i. love. crescent rolls.
pinterest is good for learning lots and lots of great tricks. crescent roll creativity is one of my favorite things i've learned from pinterest. i saw a lot of recipes for apple pies, pumpkin pies, ham and cheese combos, etc., all in crescent rolls. most of them would do a thin layer of filling and then roll up the crescents just like if you were making normal rolls. not good enough for me!! i want more filling!! so i thought it would work better to just put the filling in the center of an unrolled crescent…then just pinching up the sides to make a little pie pocket. much more room for delicious filling. yum!
i made three different types…but there are SO MANY OPTIONS. i saw great recipes online for strawberry and blue cheese, turkey and swiss, peach pie, raspberry and brie…i mean…enless options. i chose to make apple pie, cherry pie, and one i made up, nutella chocolate cream.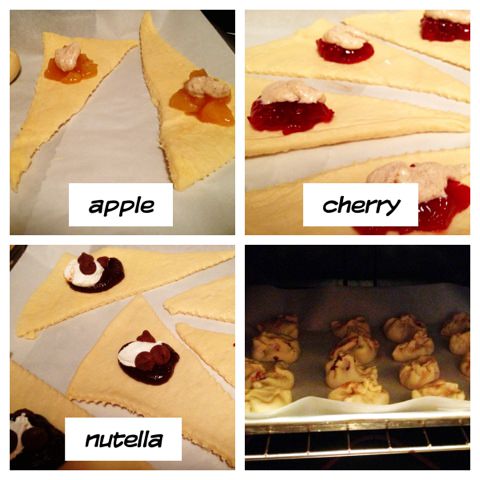 detailed ingredients are listed below, but basically just put a spoonful of whatever fillings you pick on the center of unrolled crescent rolls. bring all the corners up around the filling and pinch together, forming the pie. i sprinkled cinnamon sugar on the top of the pies. then bake at 350 degrees for 15-20 minutes until golden brown.
aren't they pretty! i love easy, pretty, homemade things!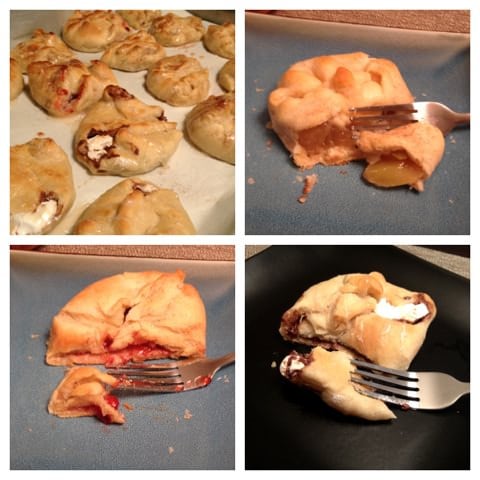 yep. while taking these pictures i had to eat three. it was part of the job!!!! i couldn't help it!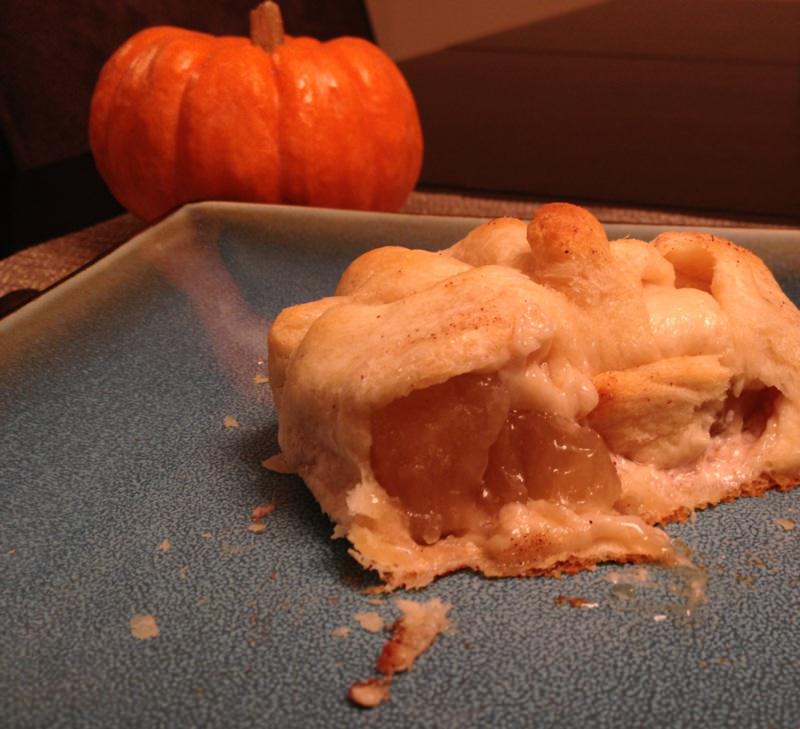 apple was my favorite. cherry was pats. and we both ate nutella ones…because…DUH! nutella is the best! enjoy :)