My favorite snack of the moment is Soy Vay Popped Rice Clusters! Spicy, sweet, delish! Sprinkle on some Greek Yogurt for a healthy breakfast, snack, or dessert!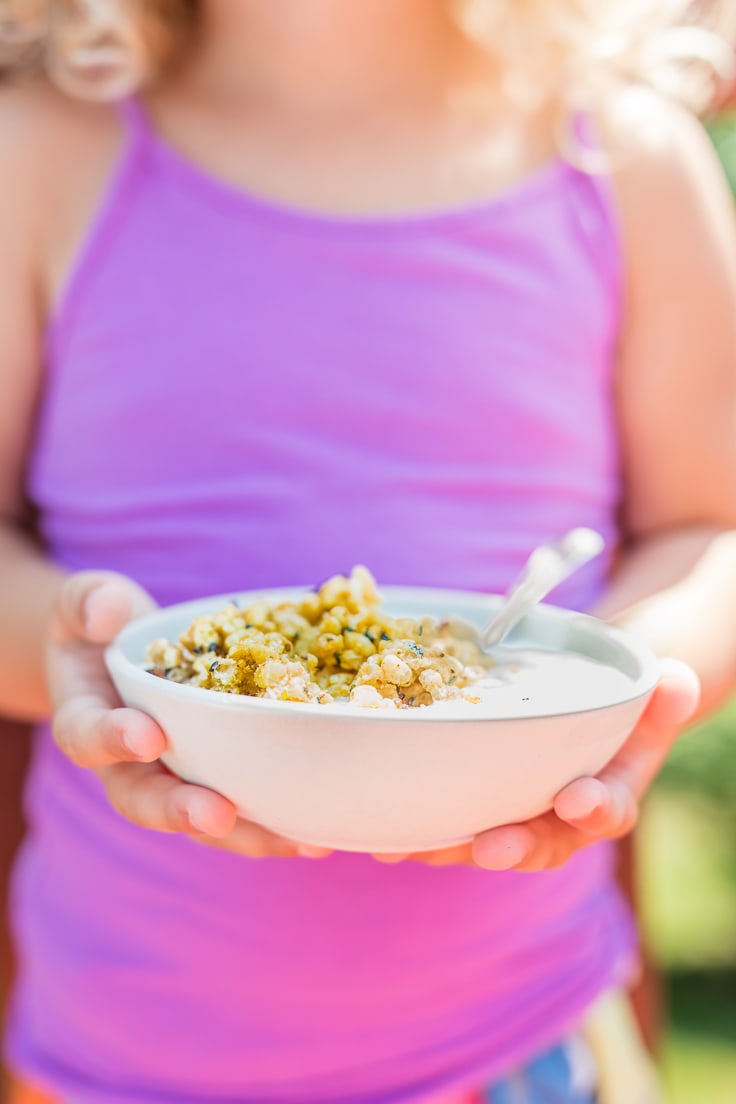 I love Summer. It gives me the opportunity to spend even more time with my two very favorite people, my niece Desdi and nephew Ezra! If you follow me on Instagram, then you already know these two pretty well. Always funny, always cute, never a dull moment. When Aunt Becky babysits, I'm not known for my healthy meals. We are known to have donuts on demand, lots of cheese, and everything in between. As they get older, I'm trying hard to come up with some healthier snacks for them to enjoy at my house, BUT I have to make sure they still like what I give them. I don't need any picky eaters on my hands!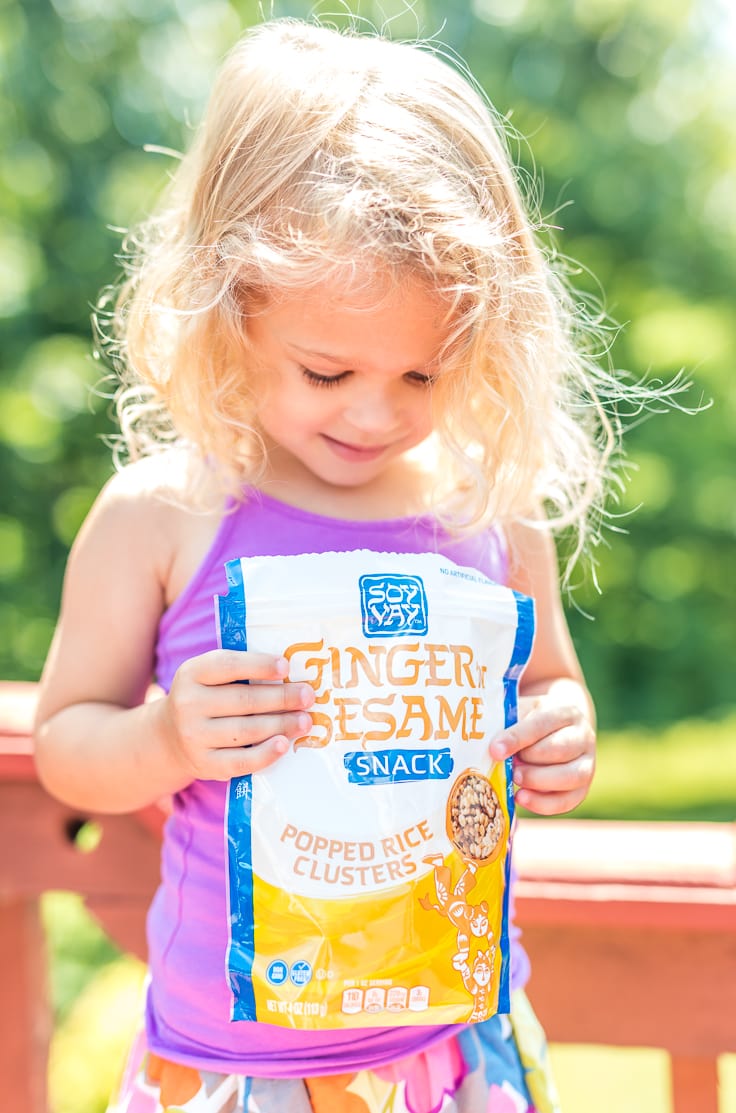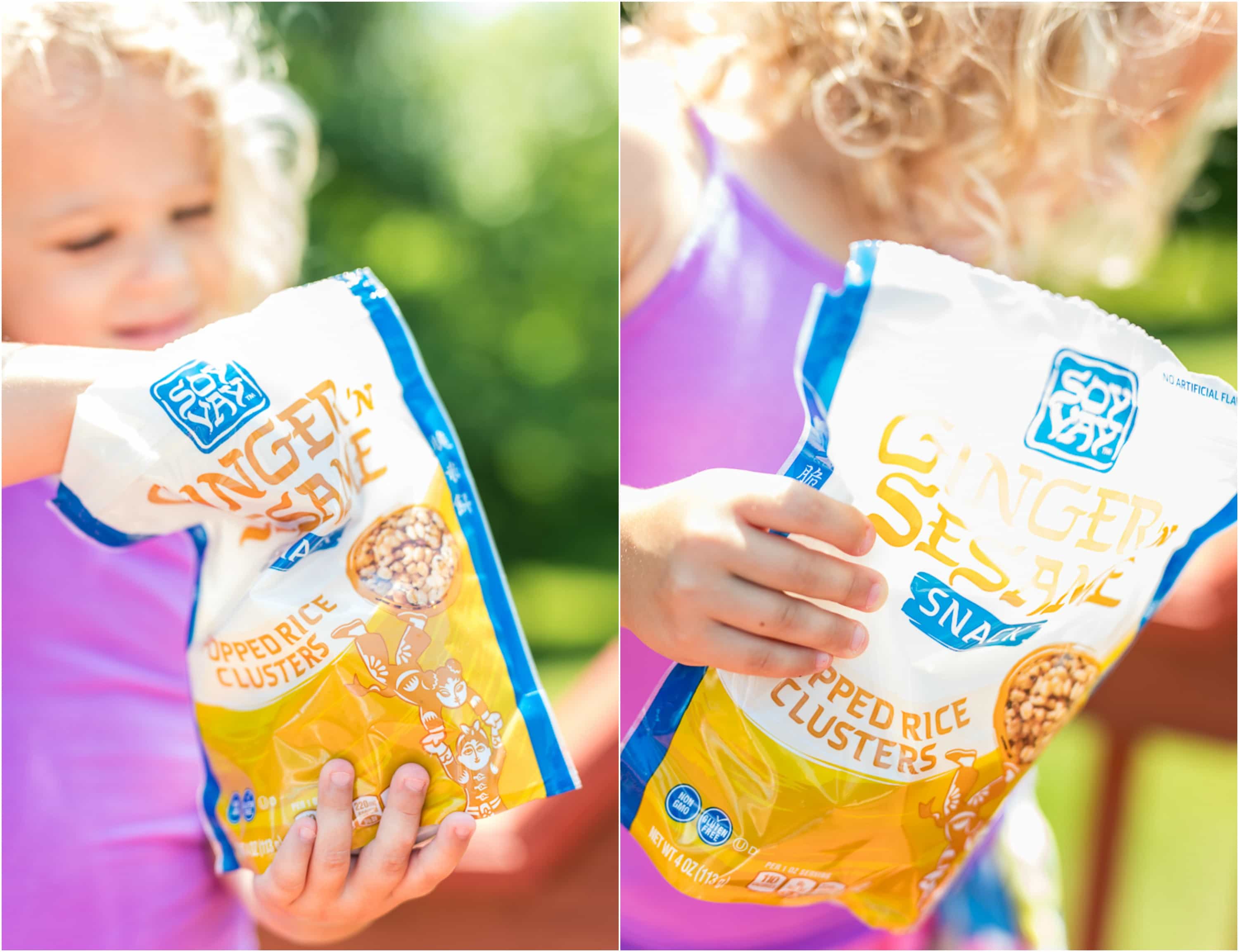 I thought it would be fun once in a while to give you guys a heads up about some of my favorite products. They could be clothing, jewelry, brands, and in this case, SNACKS! Our new favorite this Summer are Soy Vay Popped Rice Clusters. You already know about Soy Vay from when I used their Marinade in my Chicken Teriyaki Meatball Skewers earlier this Summer. They're loaded with flavors adults and kids will love, like Ginger N' Sesame, Sweet N' Spicy, and Thai Style Peanut. They're made with high quality ingredients such as popped wild and brown rice, black sesame seeds, chia seeds, and peanuts. No artificial flavors or preservatives, are Kosher, and Gluten-Free! Win win win! Aunt Becky is coming through this Summer, you guys!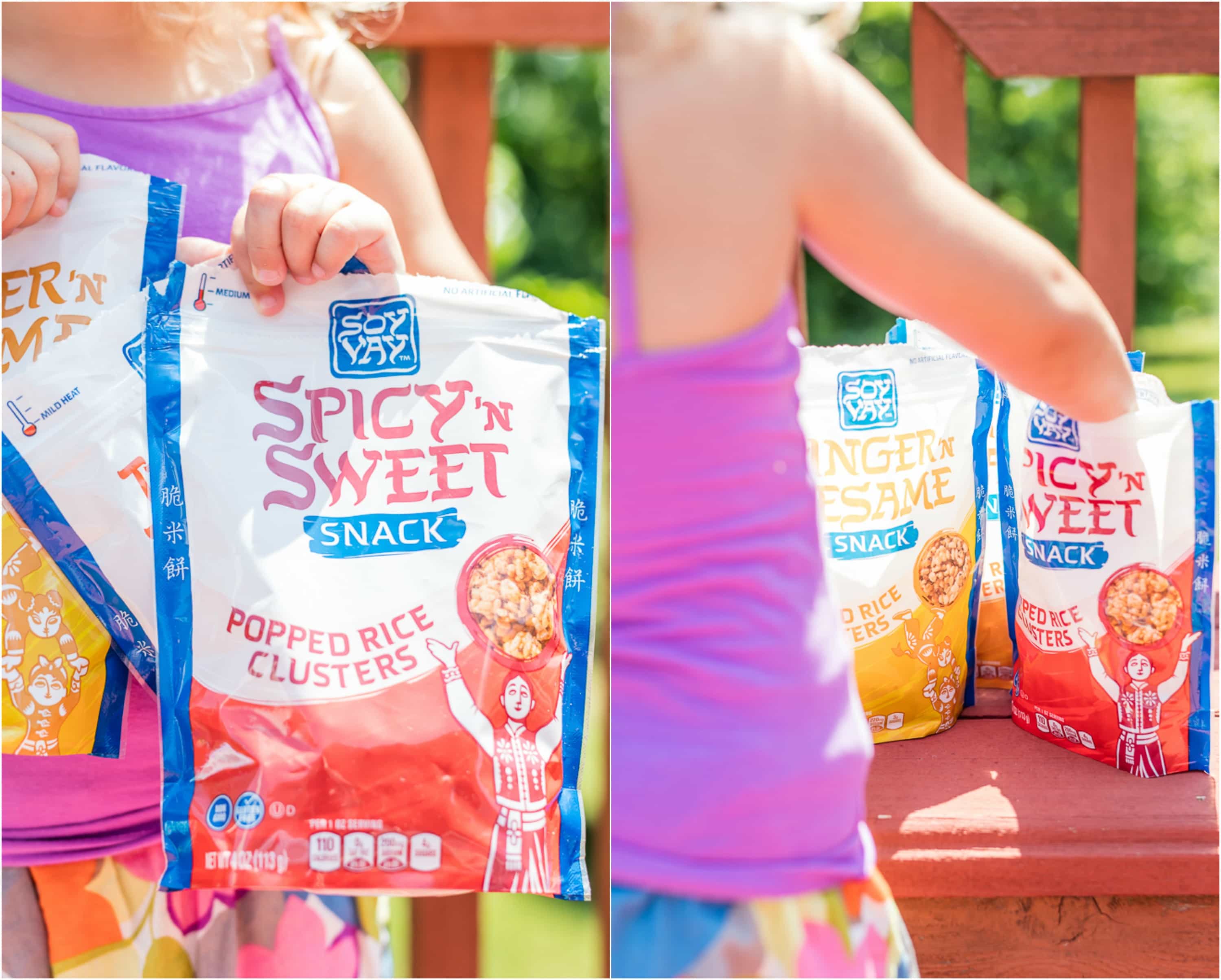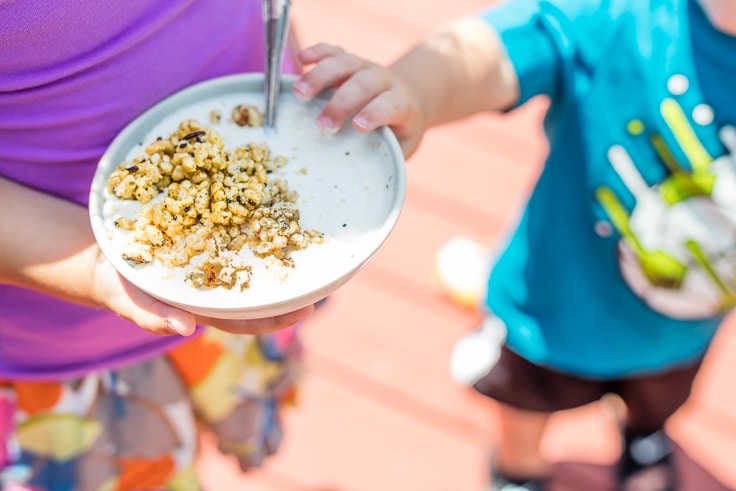 We like to sprinkle ours on some Greek Yogurt for the perfect breakfast, snack, or even dessert. As you can tell, it's in high demand!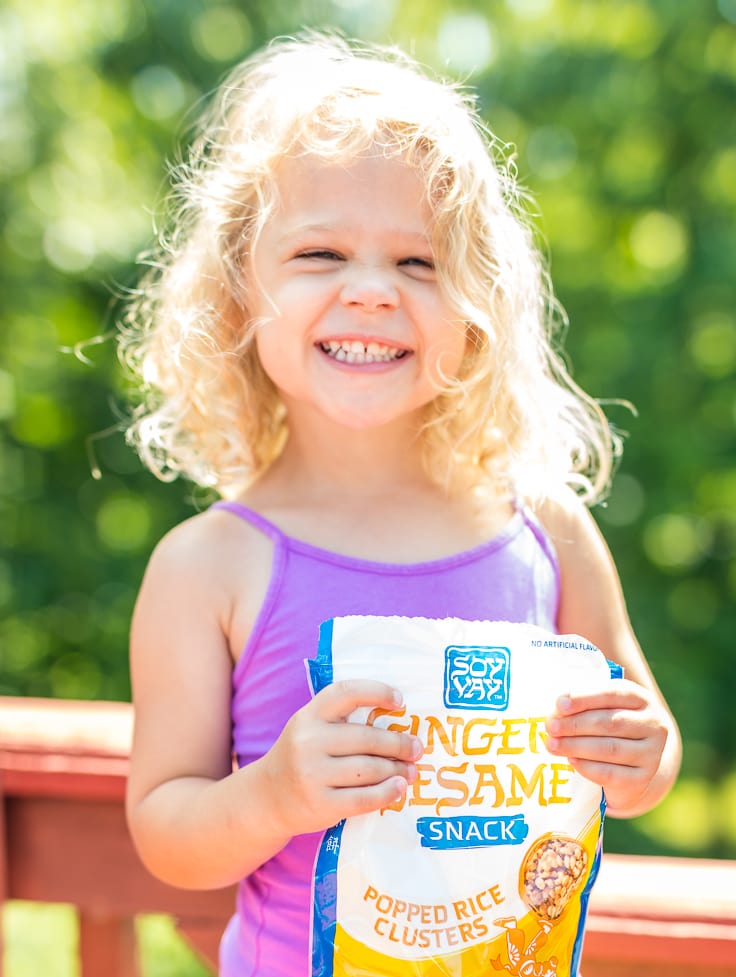 Who can say no to that smile???! I know I can't.
Click HERE to find out where to buy, or follow Soy Vay on Twitter, Pinterest, Facebook, and Instagram to see more recipes, ideas, and inspiration! You're sure to #unlocktheawesome :)
Happy Snacking!
This is a sponsored conversation written by me on behalf of Soy Vay. The opinions and text are all mine.