Decadent dark chocolate brownies stuffed with York Peppermint Patty Minis. Any Choco-holic's dream!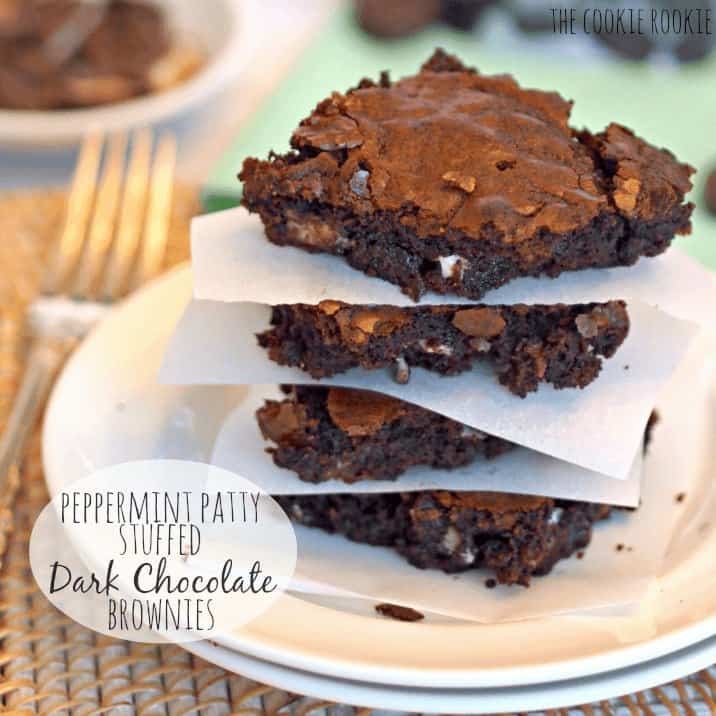 Dark Chocolate and Mint are two peas in a pod. They just go together. It's one of my favorite flavor combinations; one that should be respected and enjoyed on a regular basis!! When I saw these York Peppermint Patties on the shelves this week, I just knew they wanted to be paired with dark chocolate brownies. No ifs, ands, or buts about it. Total Yum.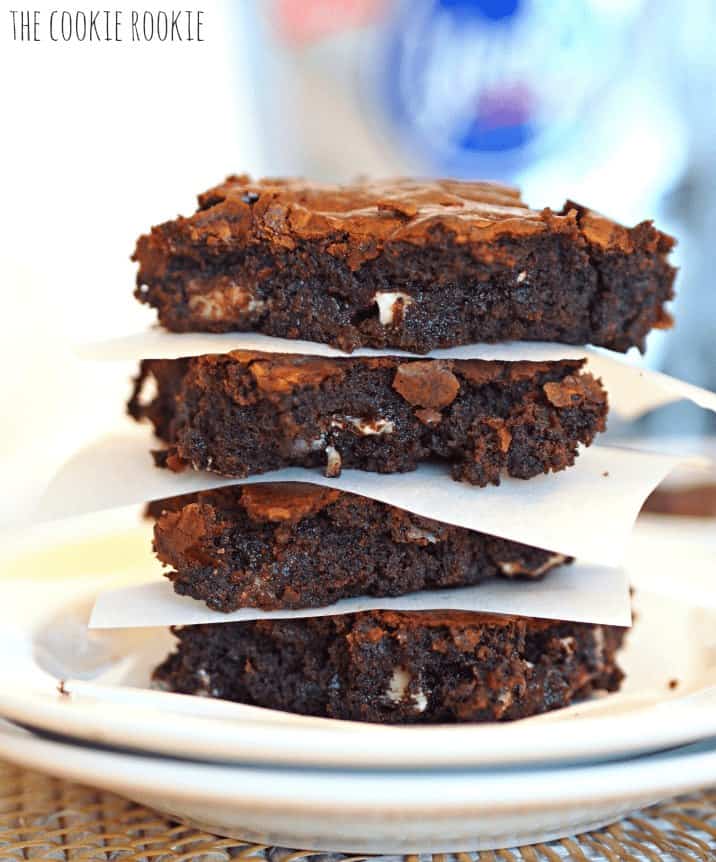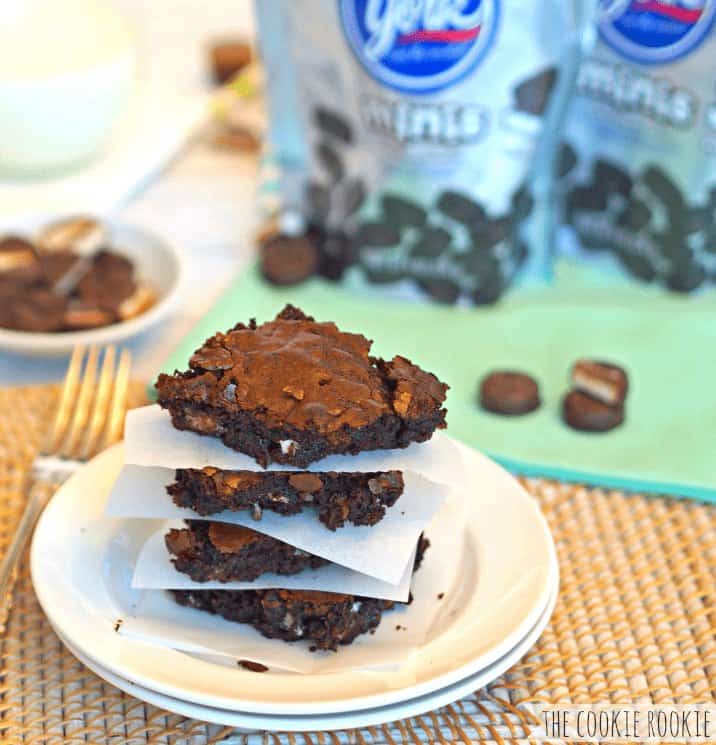 You should run to your local CVS and buy these YORK MINIS immediately. They're adorable, delicious, and $1 off! You can literally throw these into your brownie batter with no fuss (they're the perfect size. No chopping necessary!), and turn already yummy Dark Chocolate Brownies into extraordinary Dark Chocolate Brownies. Some flavor combinations are just meant to be.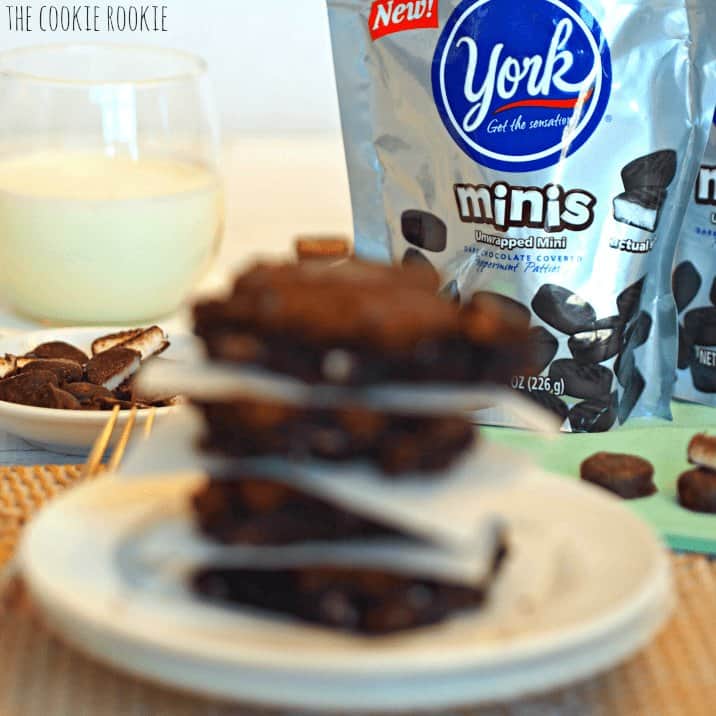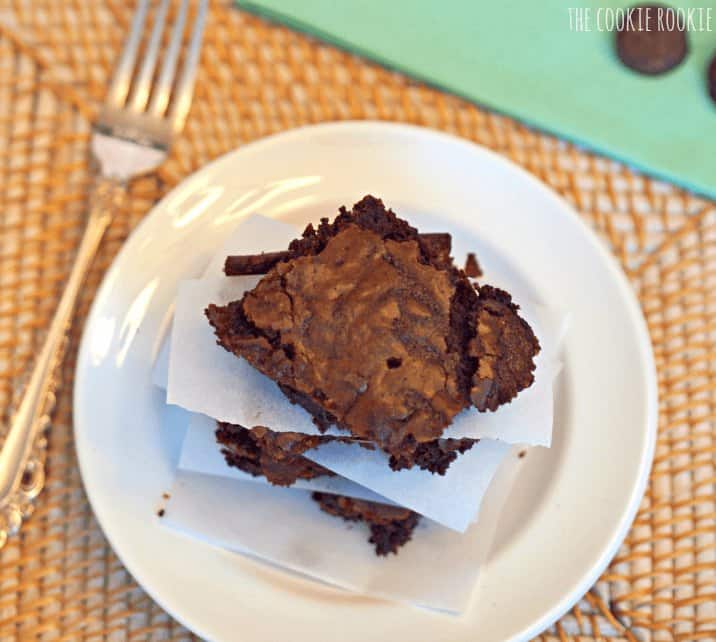 The York Minis provide the perfect burst of flavor in these already decadent brownies. Little peices of creamy mint mixed with rich dark chocolate? Sign me up. Such an easy treat to wow your family or coworkers. They're just tempting enough to distract me from my Honeymoon diet. Dangit!! (worth it.)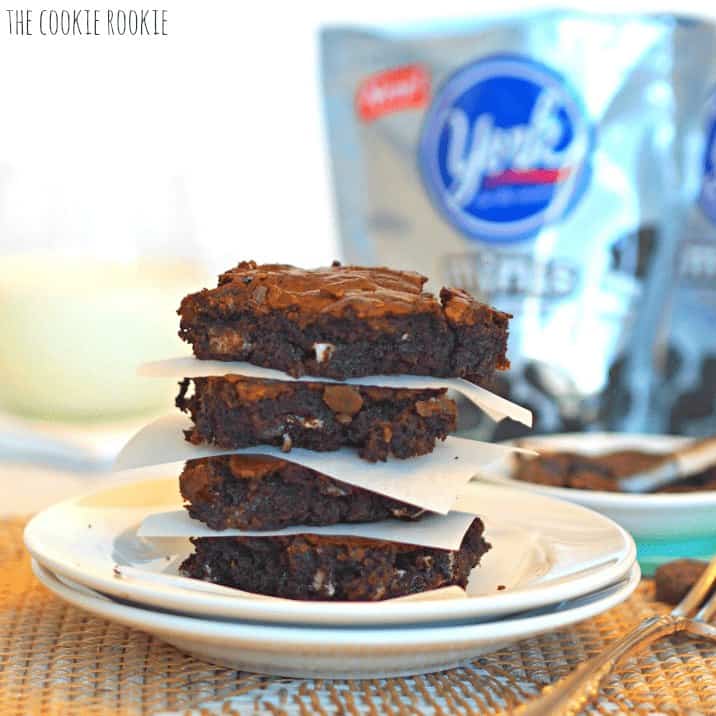 I only had one. You should make some and enjoy them in my honor. One really wasn't enough! Enjoy!