This Double Berry Crisp is a firm favorite! A flavorful, fresh berry base, topped with a delicious oat crumble. It's easy to make and will be gone in no time.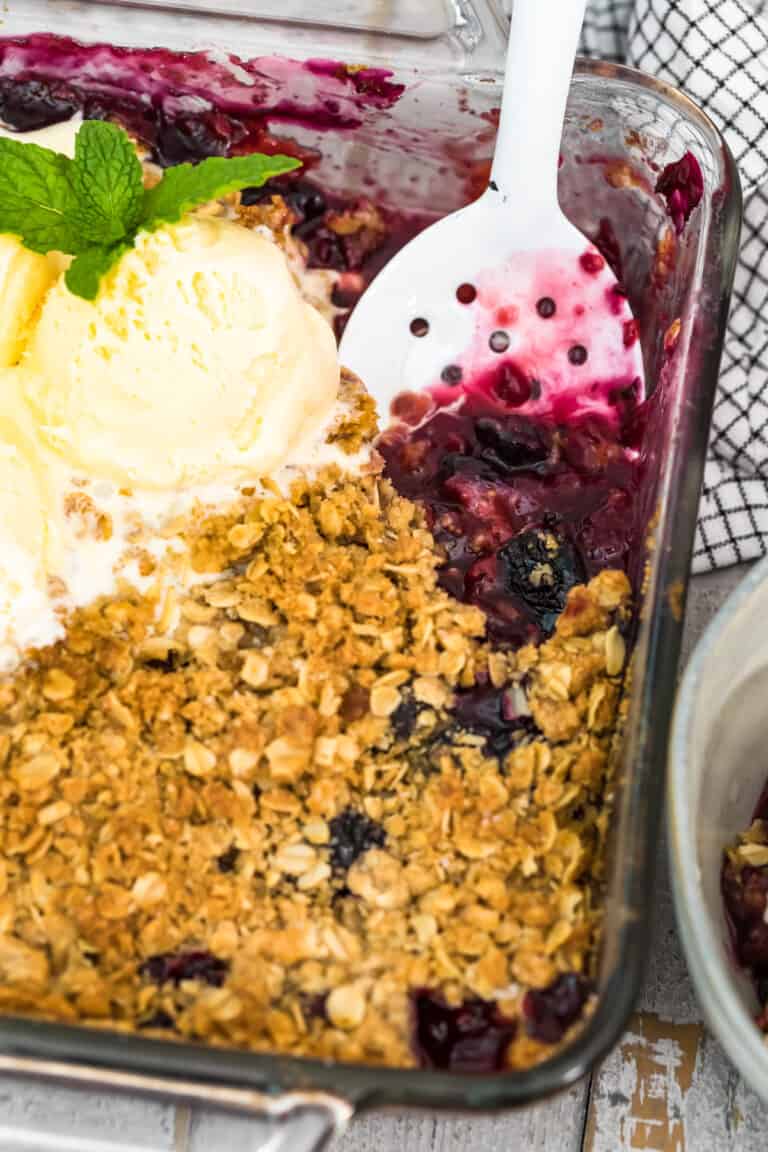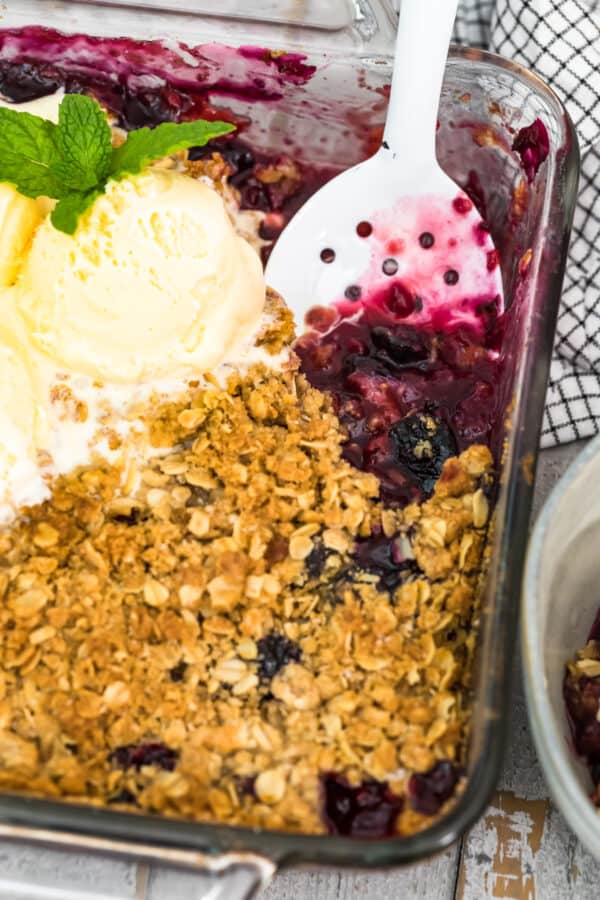 This Berry Crisp is made up of sweet strawberries and tangy blueberries, then it's crowned with the most delicious crispy, sweet, buttery, oat-filled topping. It's such a comforting dessert, top with ice cream – delicious!
Why this Berry Crisp is so good!
Packed with berry goodness. This fruit crisp is jam-packed with two kinds of berries, it's the perfect mix of tart and sweet.
A delicious streusel topping. The crumble on top is made with basic pantry ingredients. Crunchy, sweet, and oh-so addictive!
Easy dessert. The filling and topping are so simple to whip up, then into the oven for 30 mins – done.
Ingredients
For the Streusel Topping
All-Purpose Flour
Old Fashioned Oats
Sugar: Brown sugar and granulated sugar
Butter: Cold and unsalted.
Ground Cinnamon
Kosher Salt
For the Fruit Filling
Berries: Blueberries and Strawberries.
All-Purpose Flour
Lemon Juice: Ideally squeezed for best flavor.
Kosher Salt
How to make this Double Berry Crisp
In a bowl, combine flour, oats, brown sugar, granulated sugar, cinnamon, and salt. Add the butter and cut it into the mix, don't over-mix.
Then, in another bowl, mix the filling ingredients. Pour the filling into a baking dish, and sprinkle the streusel topping on top. Bake for 30 mins, allow to cool, and serve.
Enjoy!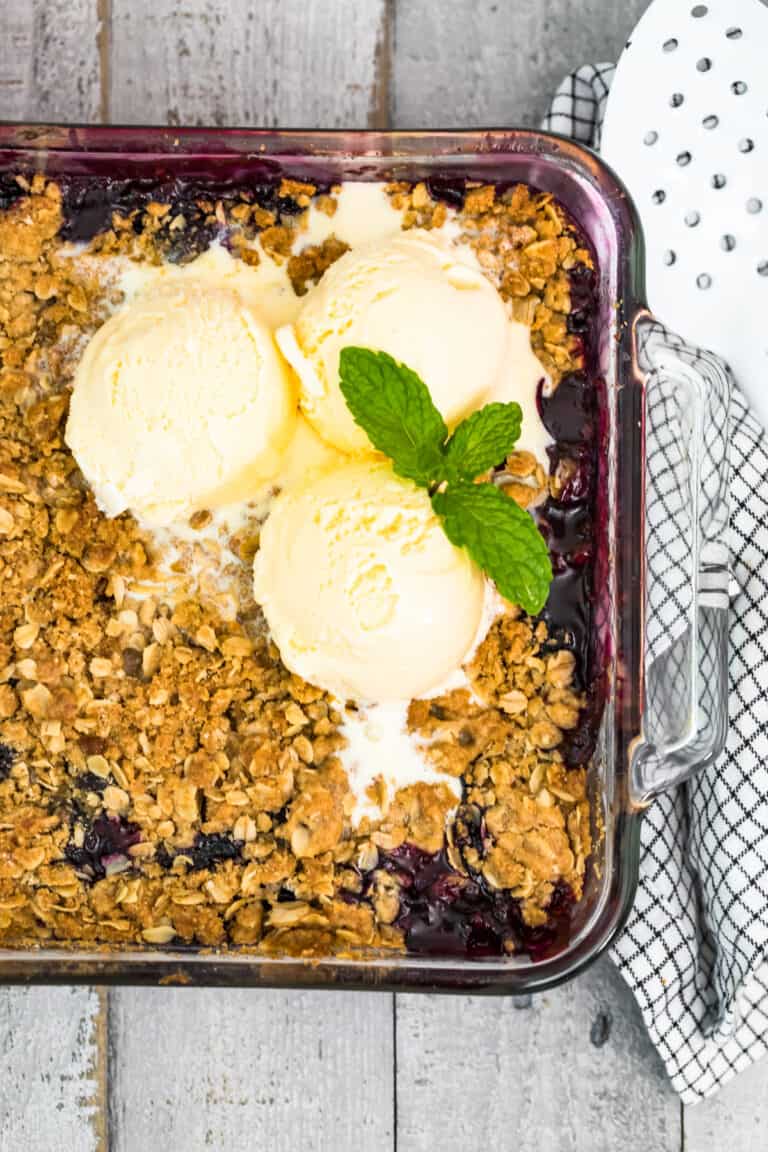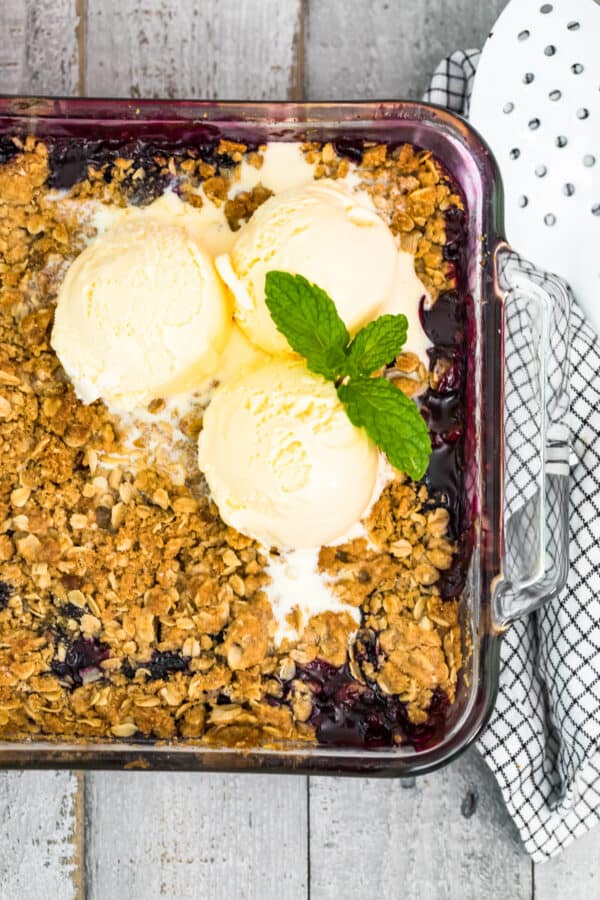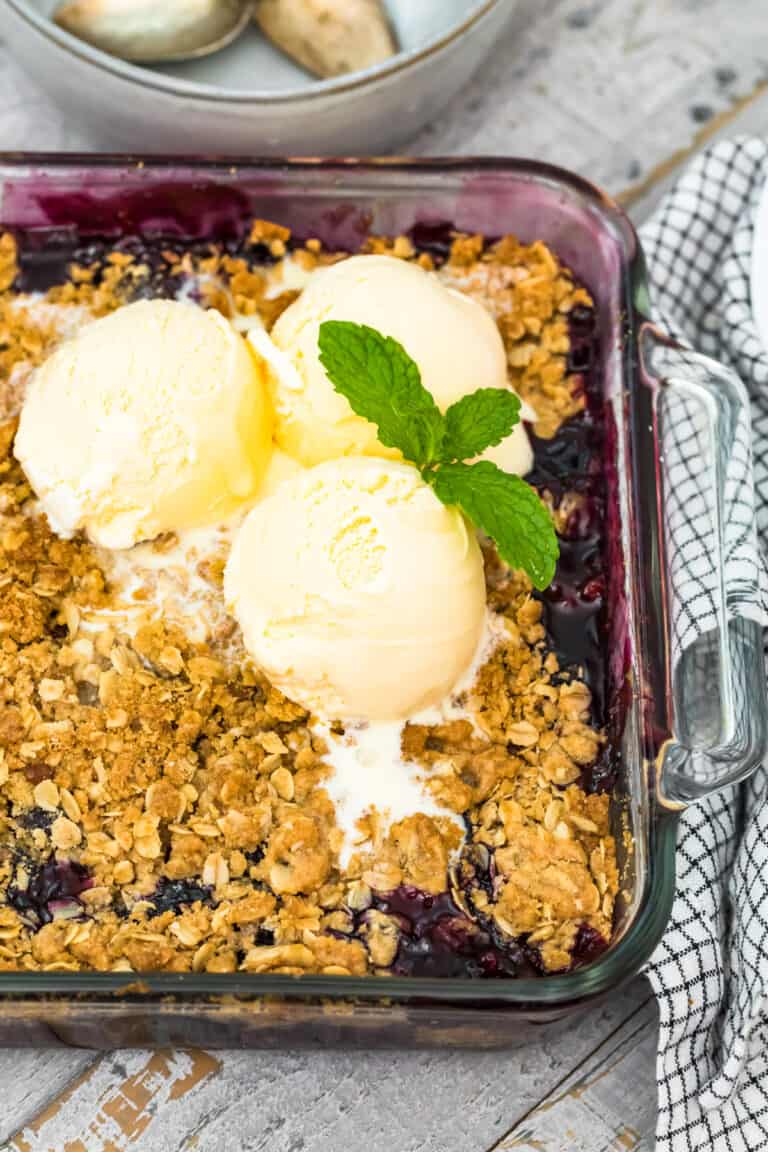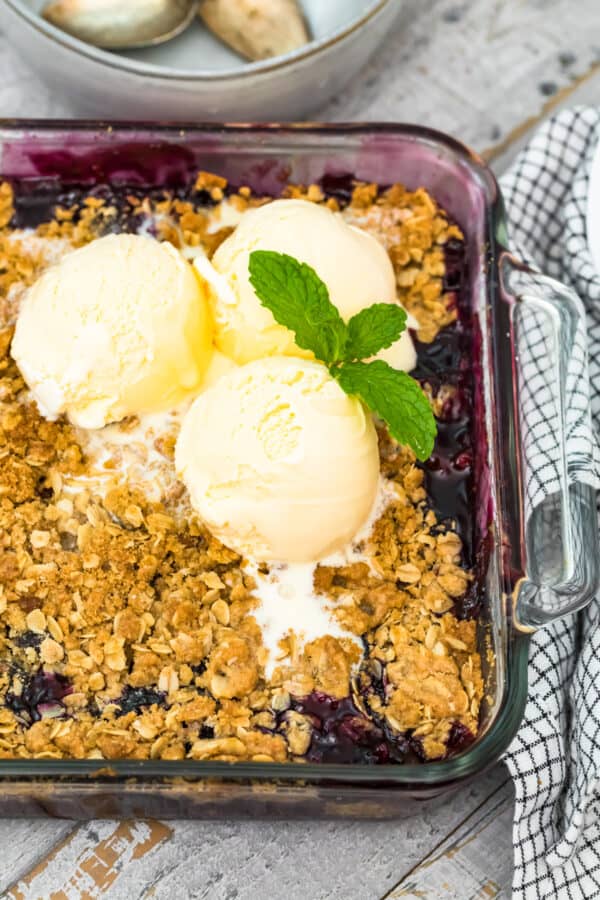 Can I use frozen berries in a fruit crisp?
You can! What makes this recipe so great is that you can make it all year long thanks to frozen berries. Whether they are berries you picked during their season, or packaged frozen berries from the store, they are a good alternative to fresh berries.
But if you have the chance to use fresh berries, definitely give them a go!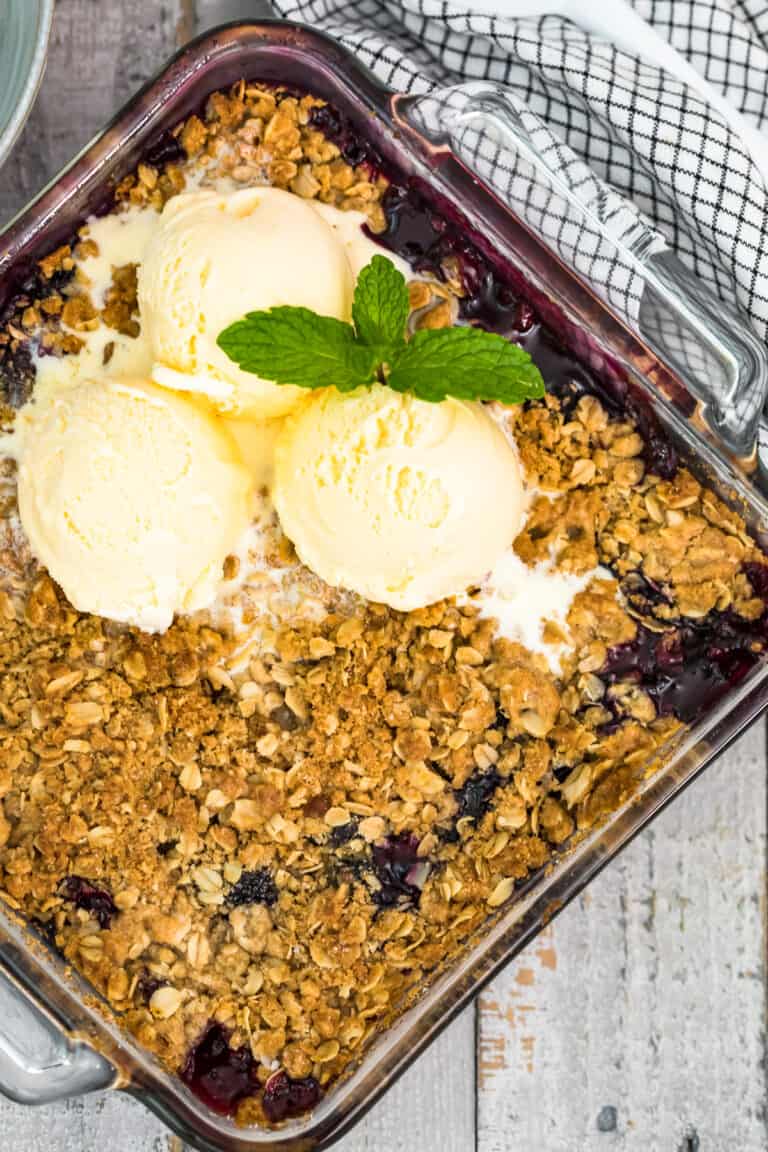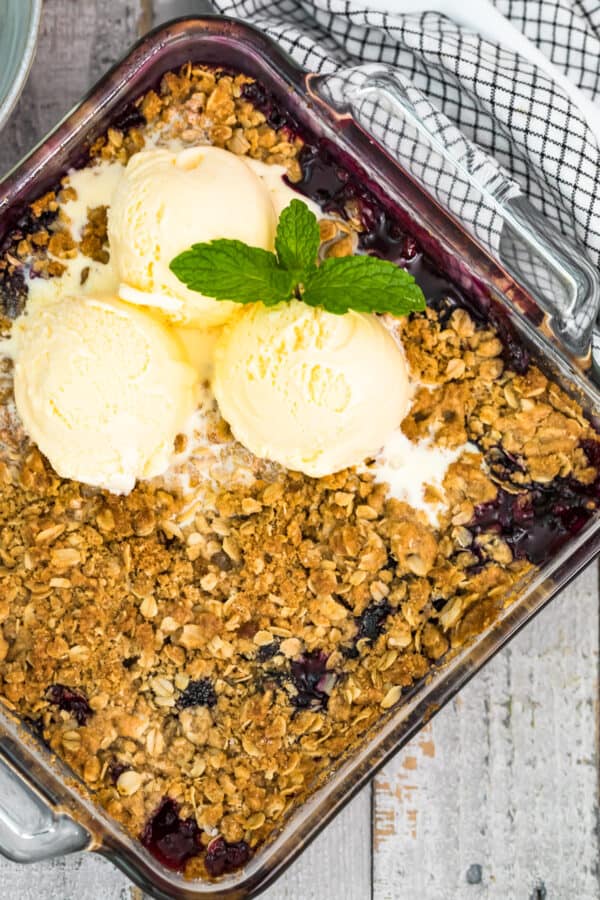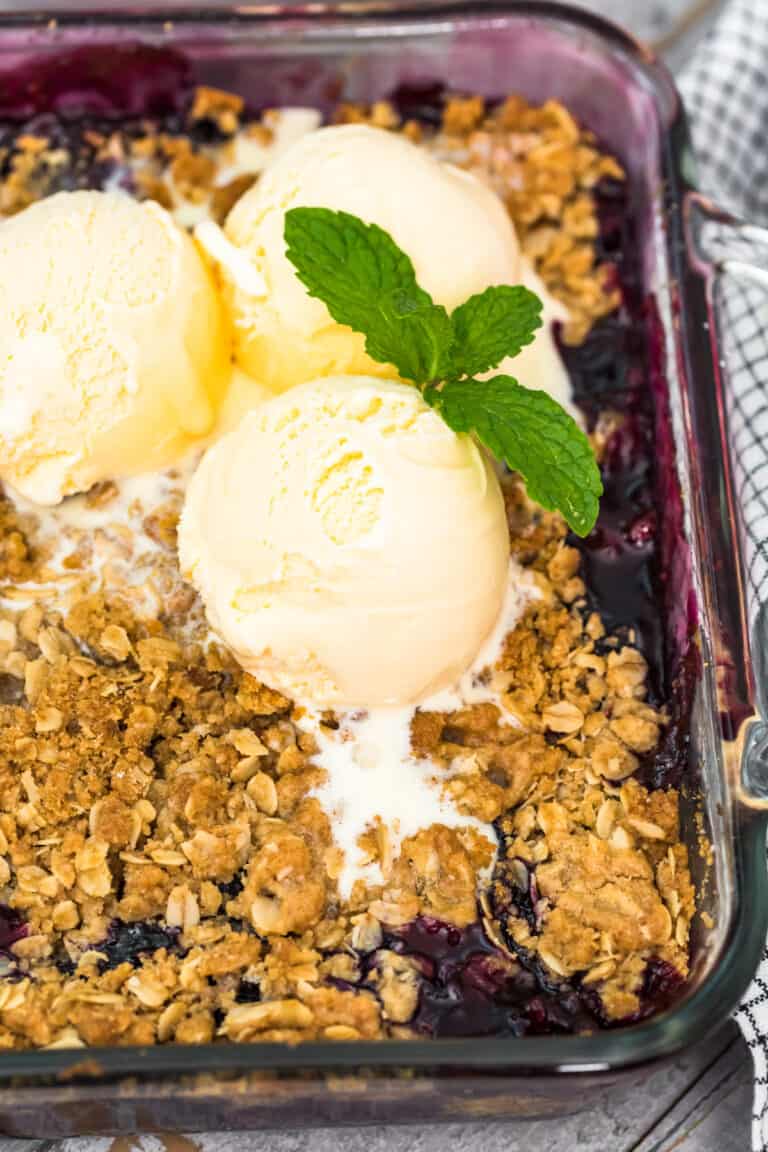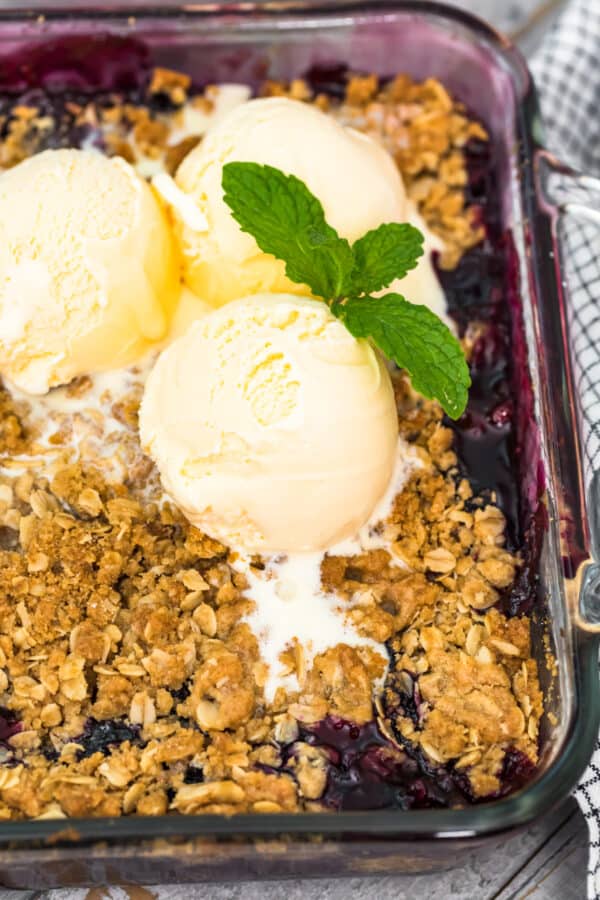 A great make-ahead dessert
This is perfect to make for the week ahead.
Just bake and cool the crisp completely, then cover it with a double layer of aluminum foil. I don't suggest preparing the crisp and storing it, unbaked, in the fridge because the topping will get soggy.
Store in the refrigerator for up to 5 days.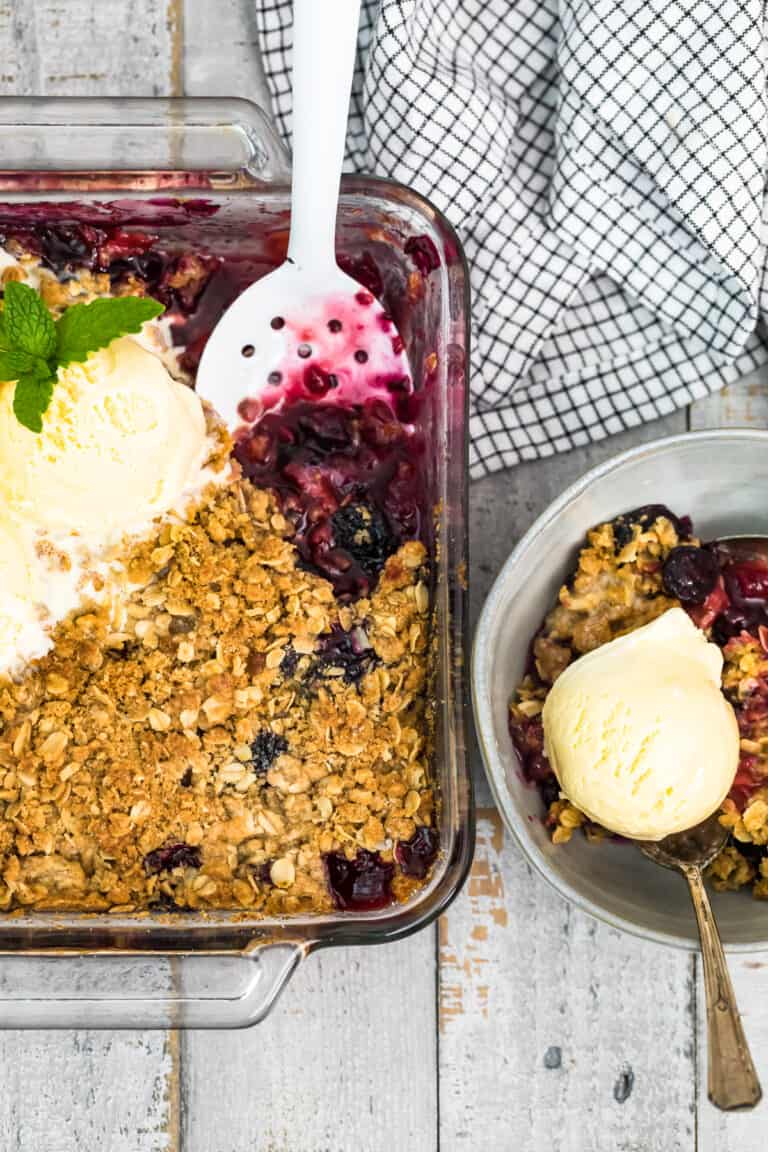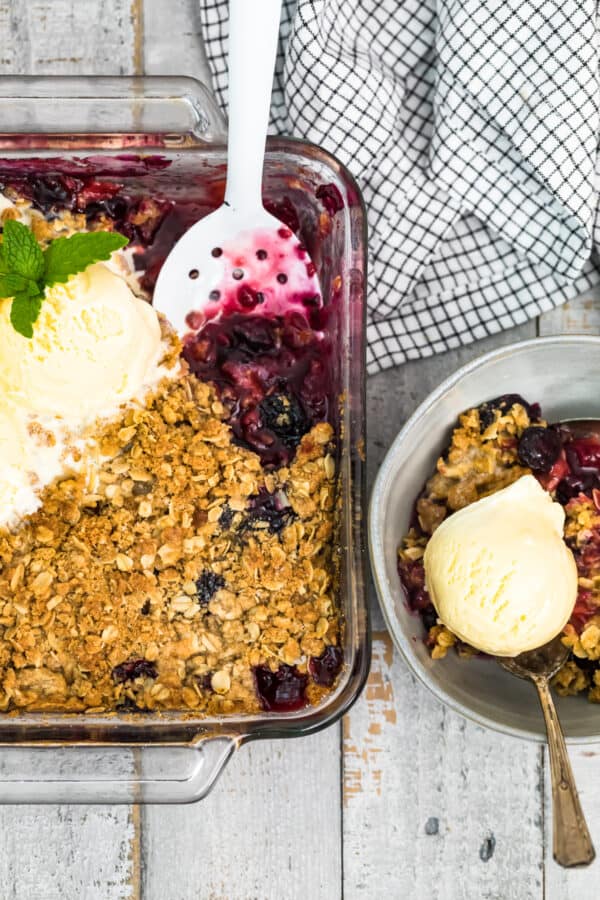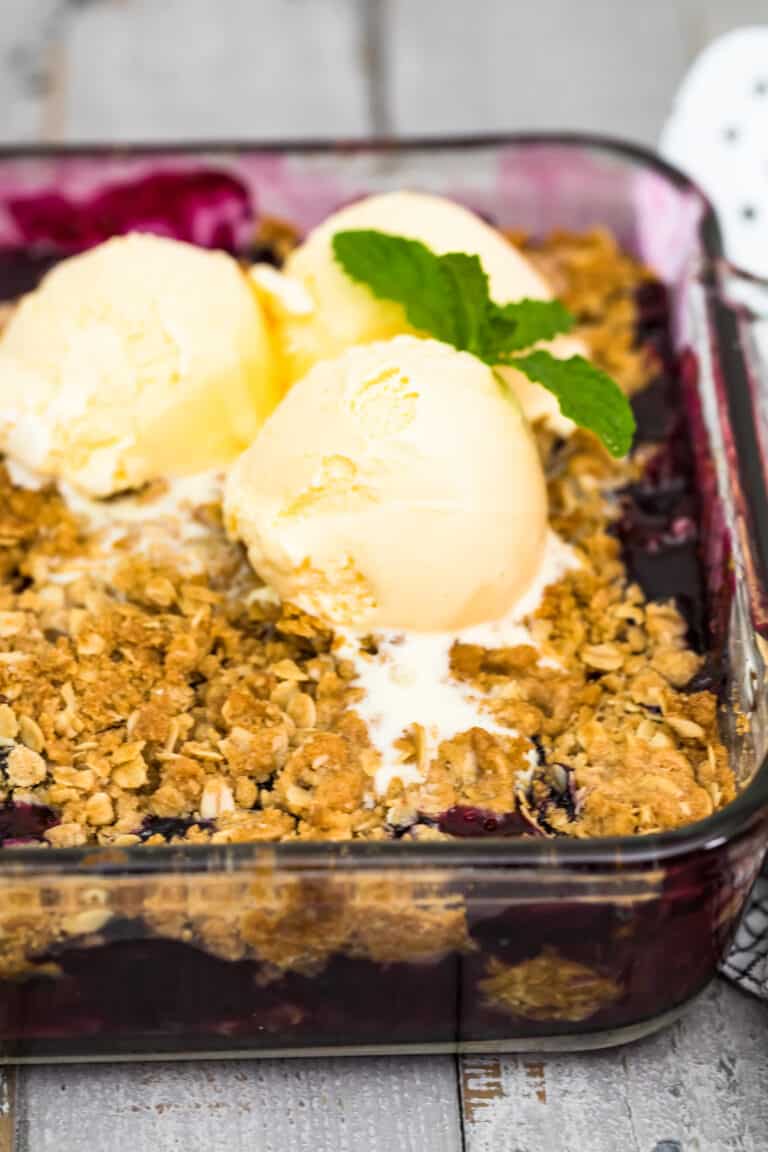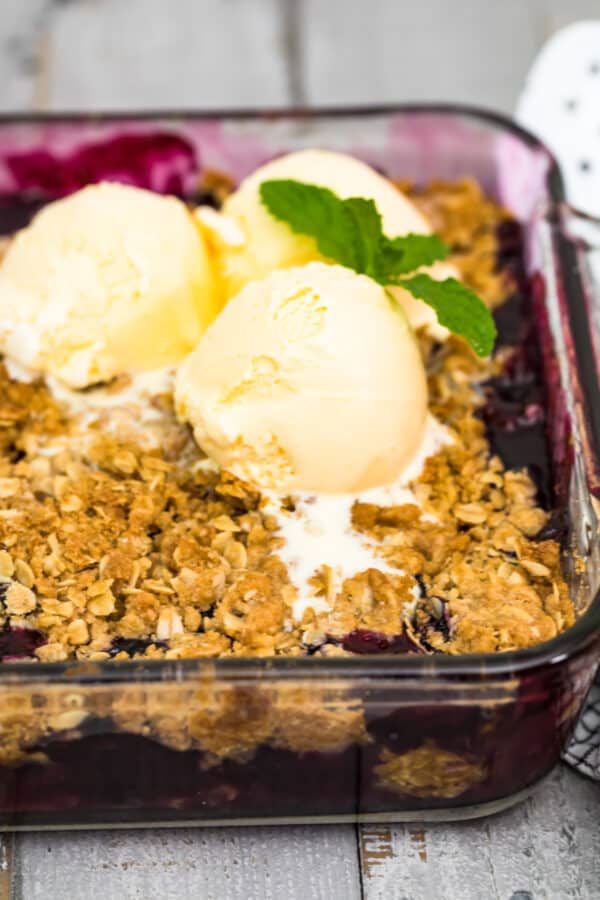 Can I freeze this Berry Crisp?
Freeze for up to 3 months. Thaw overnight in the refrigerator, then warm in a 350°F- 375°F oven for 20-25 minutes or until heated through.
Top Tips
Choose the right oats. Old-fashioned (or rolled) oats are the only kind of oats that work on top of fruit crisps like this one. The old-fashioned oats crisp up nicely and become golden and chewy in the oven.
You can use fresh or frozen berries.
Place the baking dish on a sheet pan when baking. This way, if the filling spills over at all the cookie sheet will catch the mess and it won't stick to the bottom of your oven!
Serve with ice cream!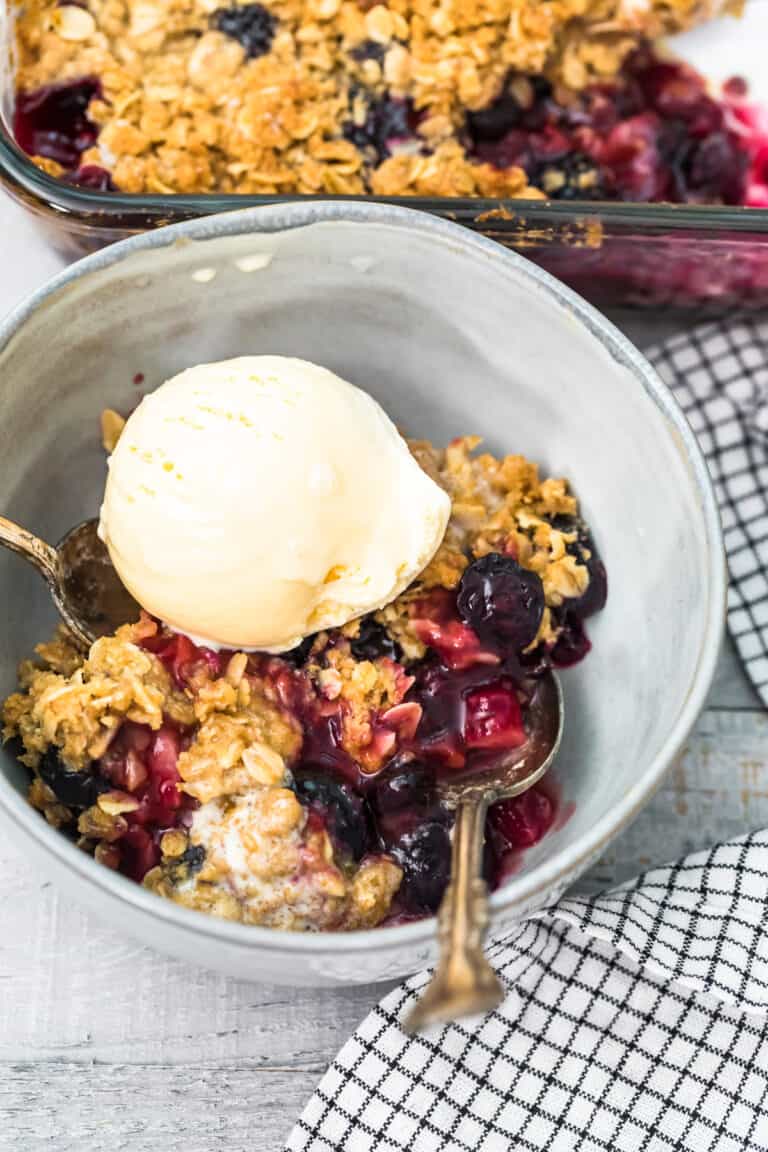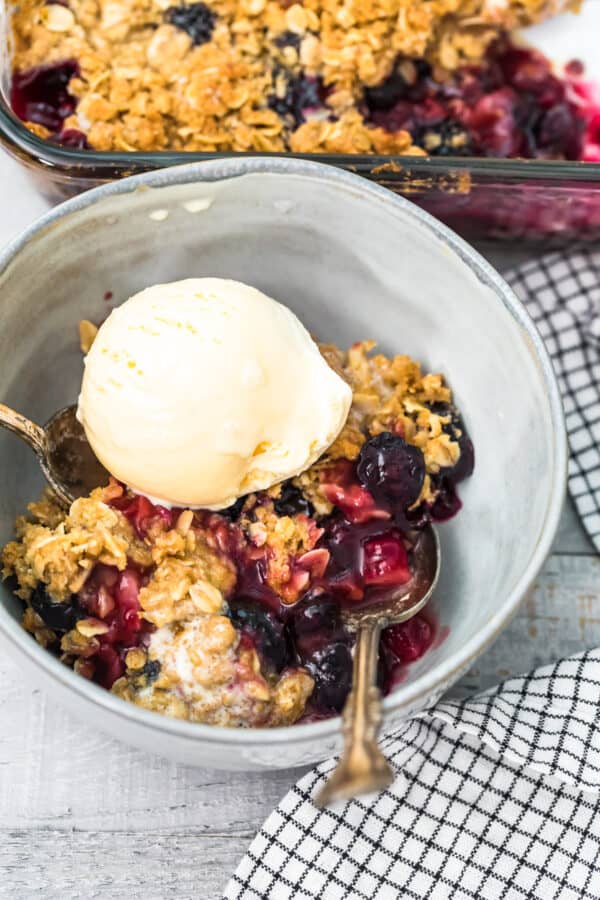 Other delicious desserts
Have you tried this Double Berry Crisp? Feel free to leave a star rating and I'd love to hear from you in the comments below!