These EASY RANCH DIP BISCUITS are the ultimate savory side. These Ranch Biscuits are oh so easy and oh so tasty. Once you make them, you'll be making them for years!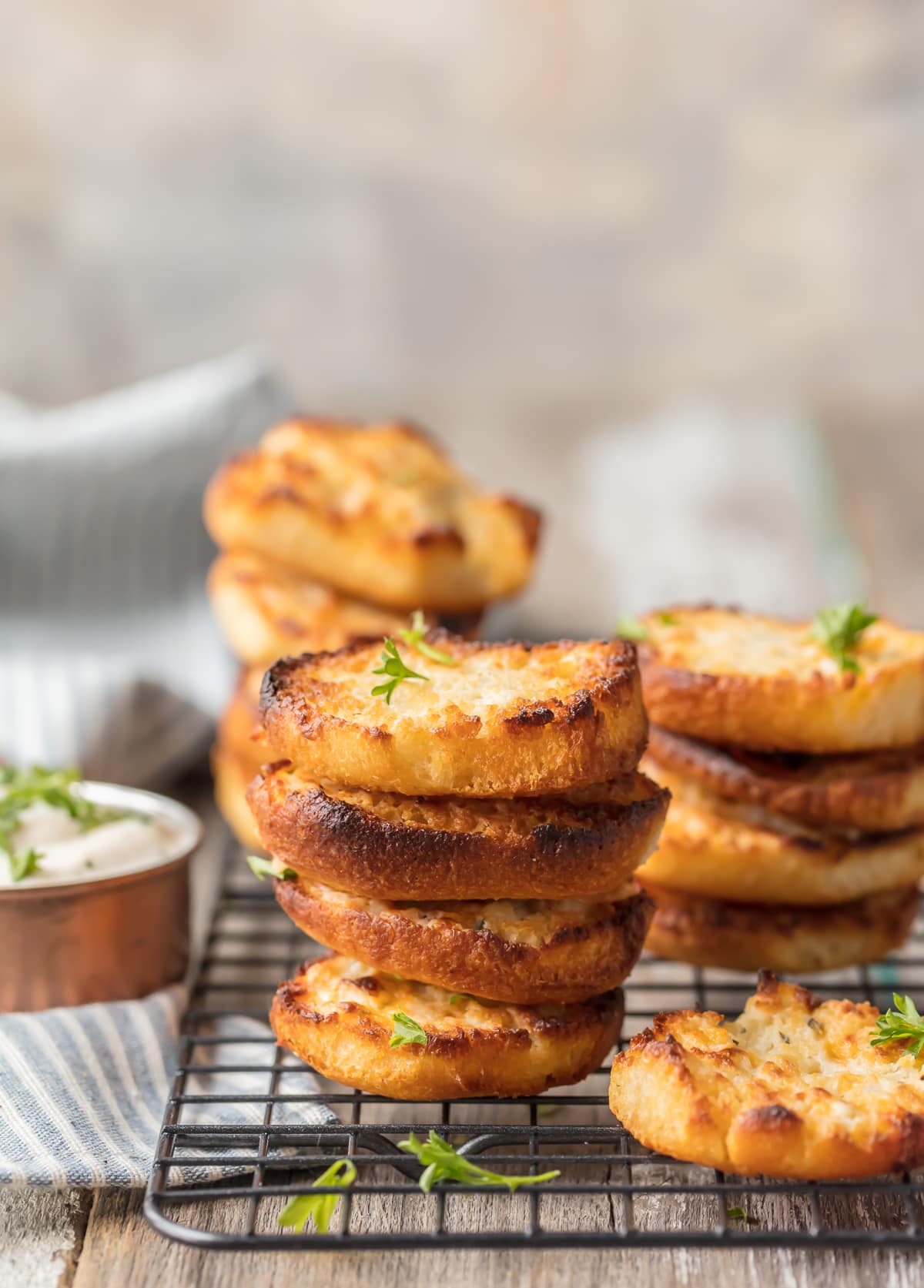 Because I'm no expert baker…I'm always looking for little shortcuts I can use to still put awesome breads on the table. Over Thanksgiving I fell in love with both these Easy Beer Bread Muffins, these Garlic Butter Hawaiian Rolls, and these Cheesy Garlic Cornbread Drop Biscuits. All three were simple ways to bake up delicious carby side dishes, perfect for any meal or holiday.
Those were great, but I'm just getting started! I'm all about the EASY recipes, and these Ranch Dip Biscuits could NOT be easier. Pat ate these with every meal for about a week and a half, so I just know you'll love them as much as we do!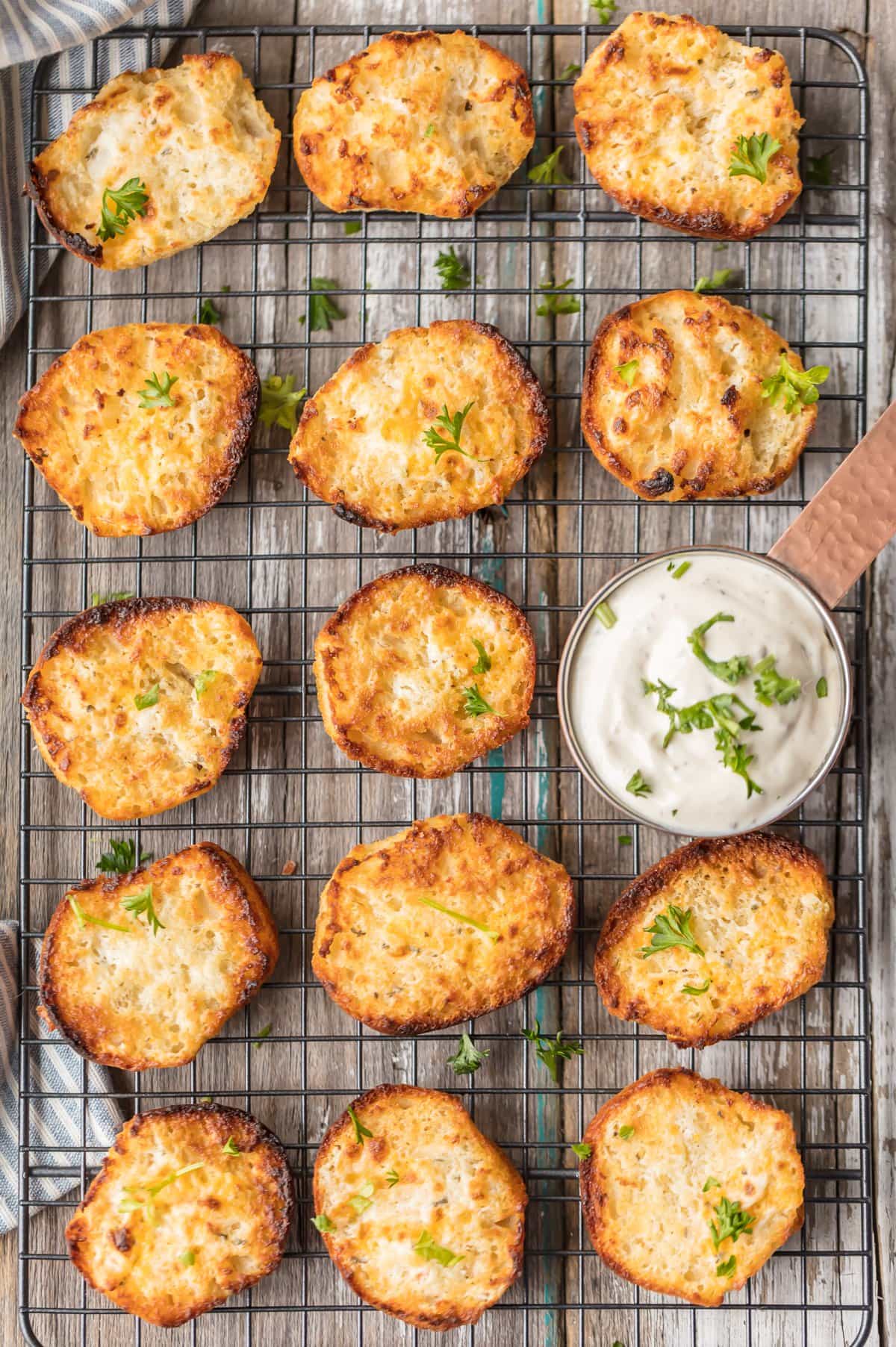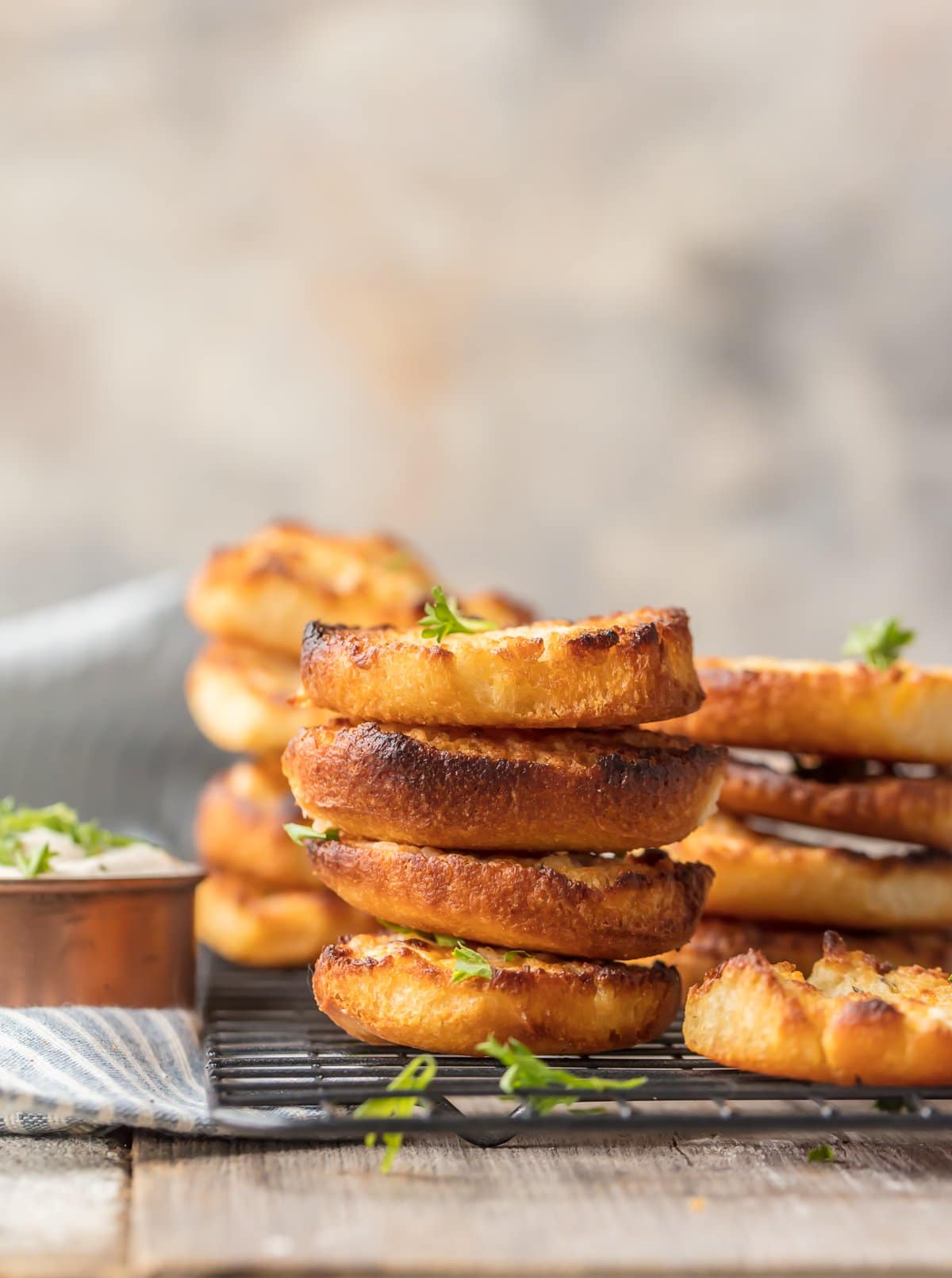 The idea behind these Ranch Dip Biscuits is so super simple. Basically its premade biscuit dough…baked…cut in half…and then dipped in butter and ranch dip before broiling. I know, right?! Don't they just sound delightful?! They're crispy on the outside, soft on the inside, and coated in ranch and cheese. What could be better than that?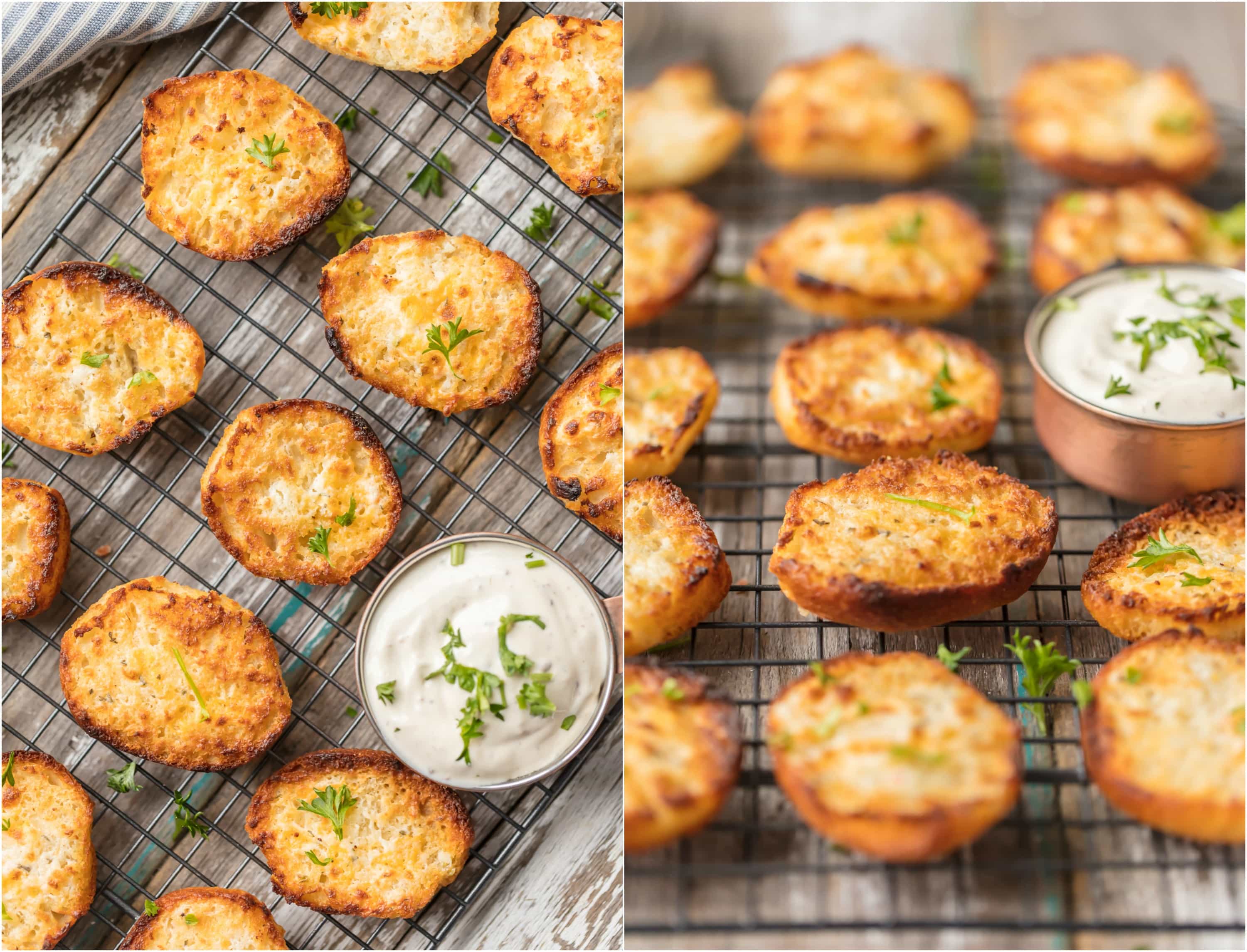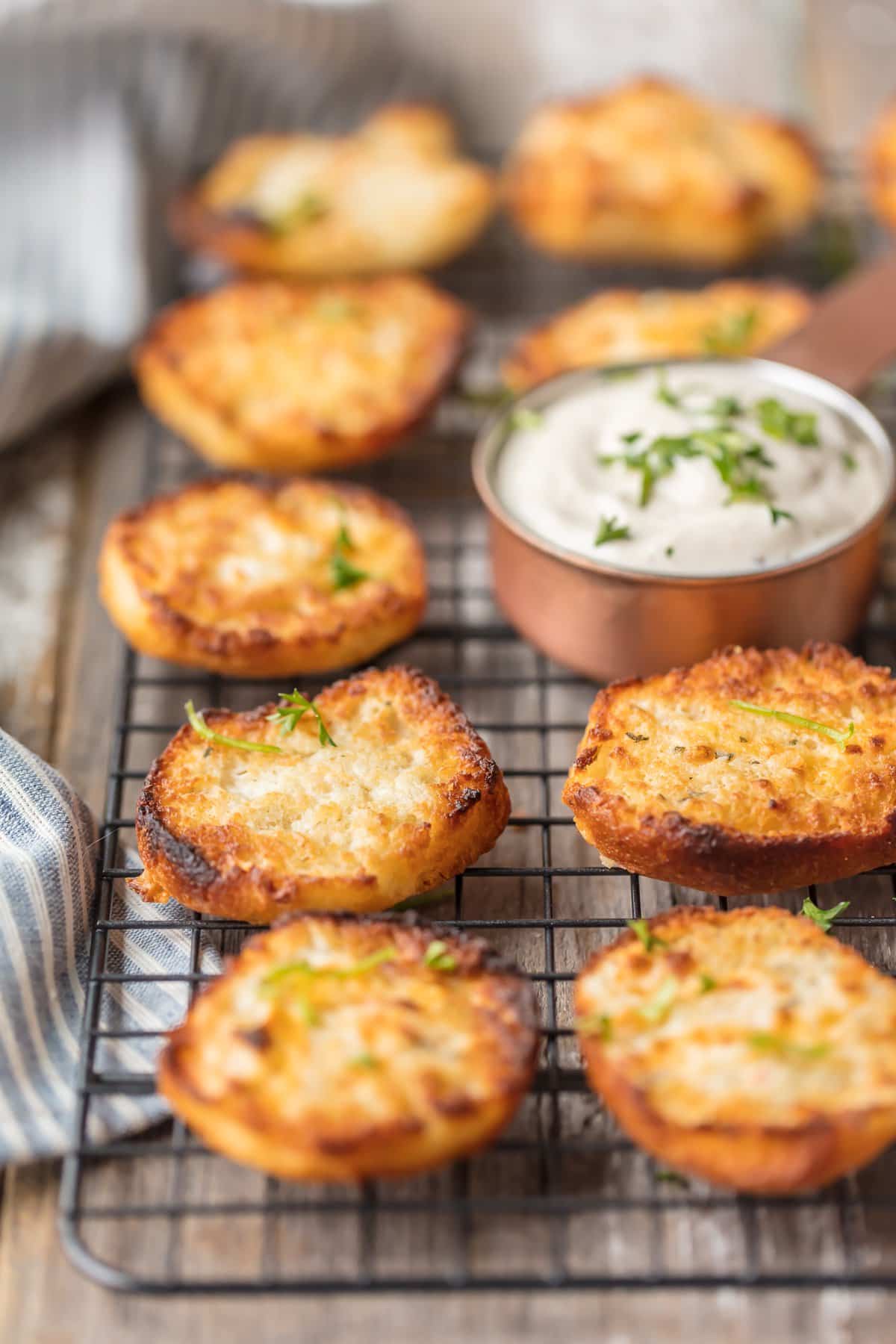 These Ranch Dip Biscuits are the perfect compliment to so many meals…ESPECIALLY soups. Creamy Chicken Soup? Check. Meatball Parmesan Soup? Check. Chicken Tortilla Soup? Check. Dip them in and enjoy enjoy enjoy!
If you're like me and completely confident in your bread baking skills…or if you're just looking for a quick bread side that anyone can make, these Ranch Dip Biscuits are for you! You could even use a different type of dip…whether it be your favorite italian dip, veggie dip, or french onion dip, these biscuits are such a winner. Enjoy.
See the recipe card below for How to Make Ranch Dip Biscuits!