SUPER EASY WHITE WINE FONDUE! Made with swiss, gouda, and of course white wine. I can't possibly have enough cheese in my life!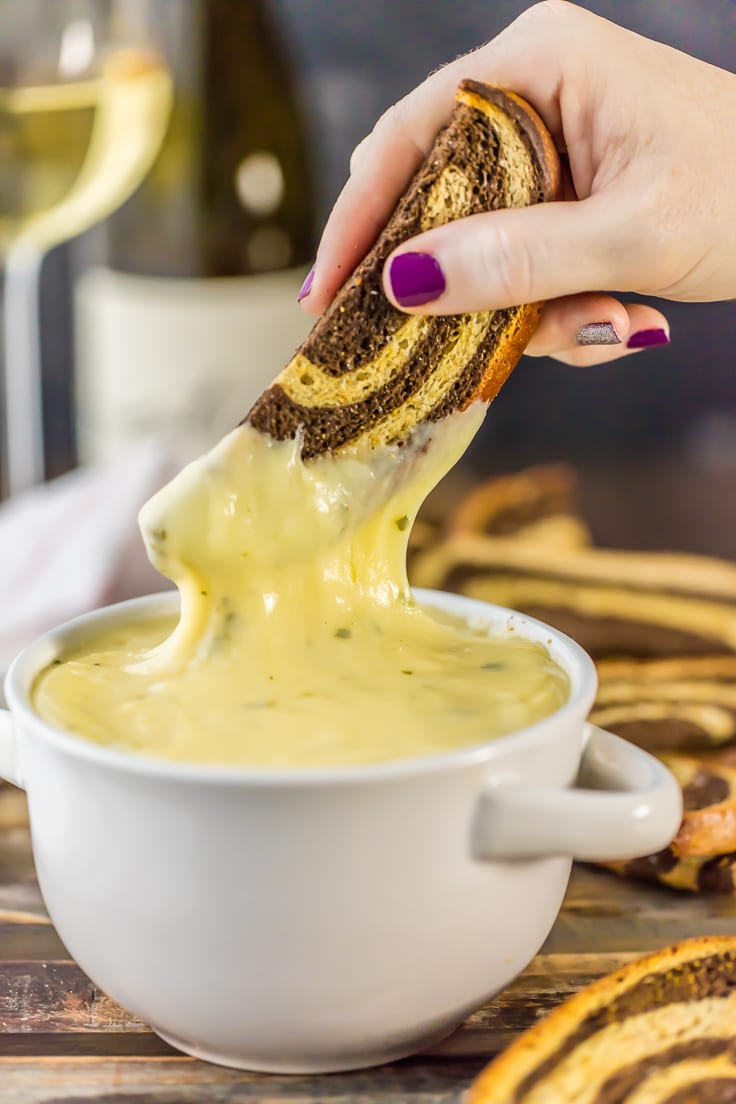 Cheese has always been a love in my life. Long before I learned to cook, cheese was still a favorite. Cheesy pastas, cheese smothered recipes, and if you want to be healthy, cheese on salads :) (right?). For me, it doesn't get better than cheese DIPS as appetizers. There's just nothing better than a melty bowl of cheese ready for dipping. This SUPER EASY WHITE WINE FONDUE is made in minutes and checks all the boxes for a simple and delicious appetizer. It's perfect for gameday, the holidays (NEW YEARS EVE!), or just an everyday appetizer dinner at home.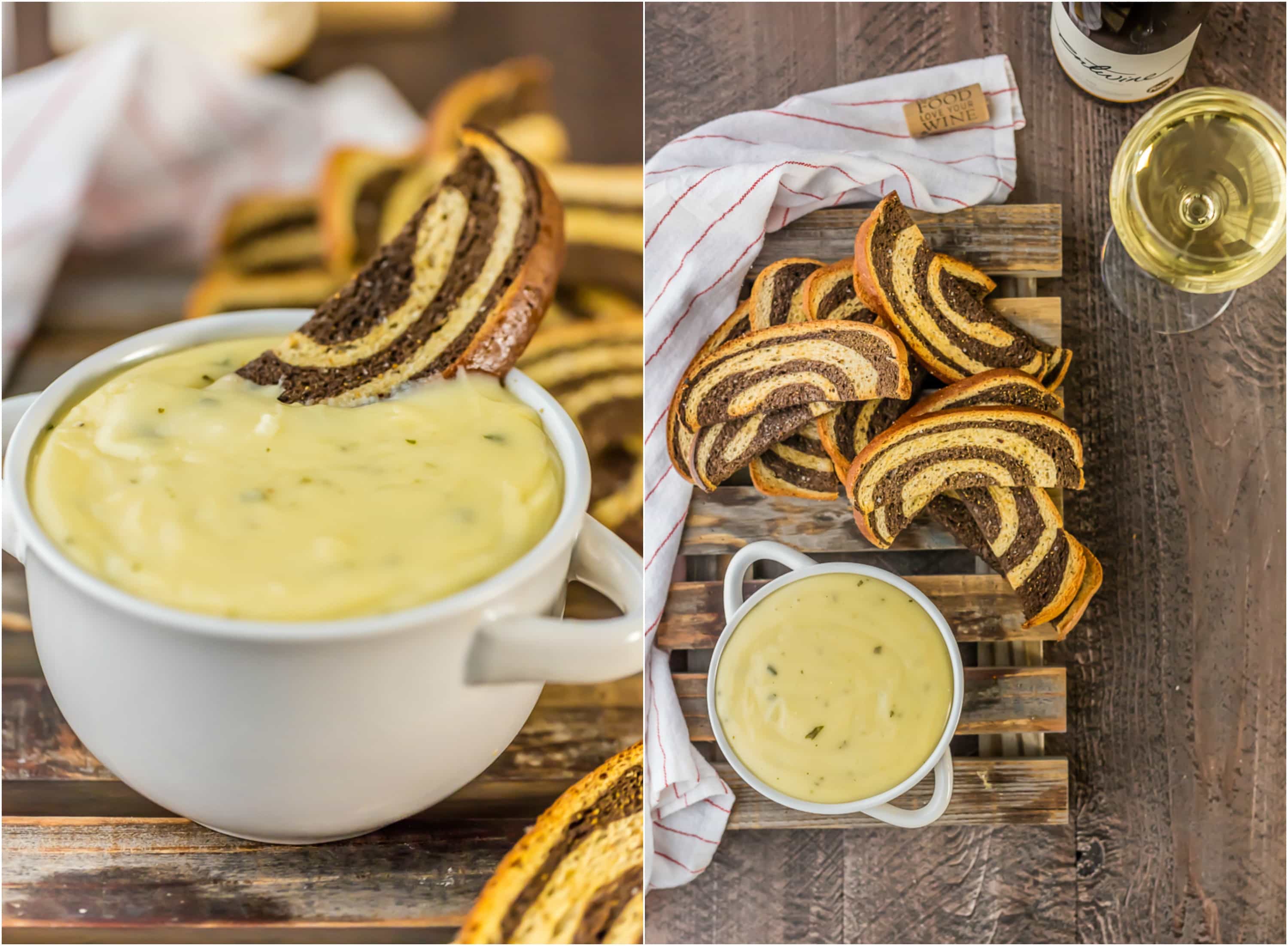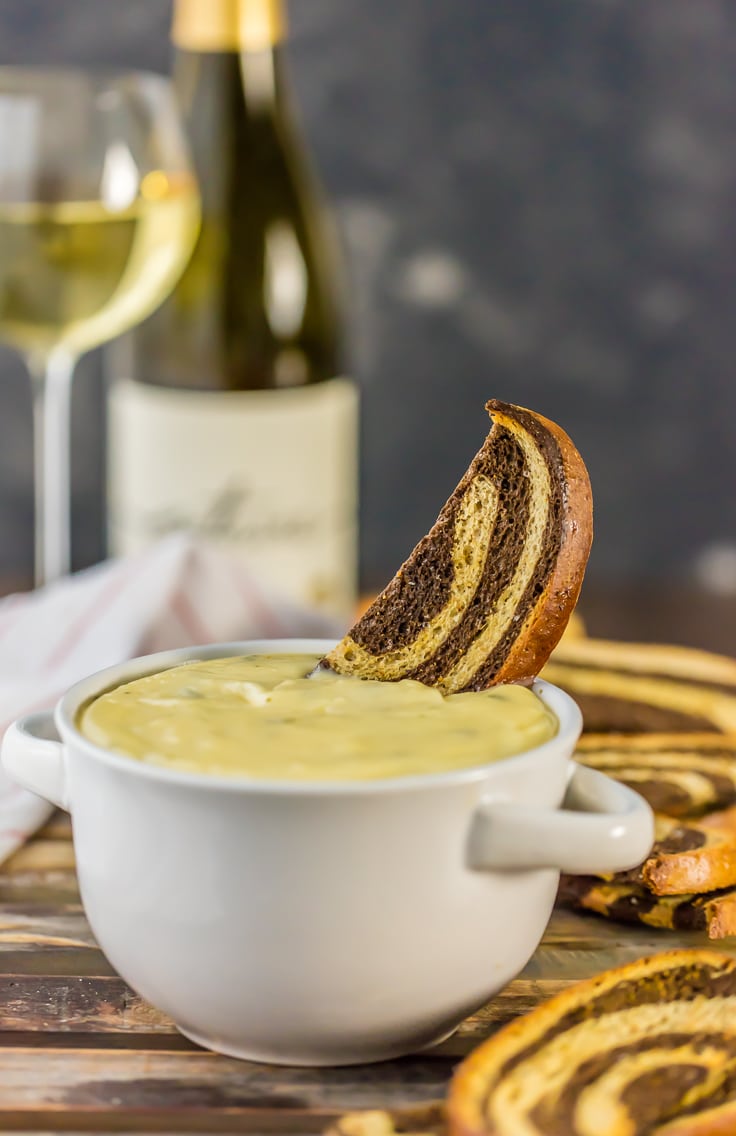 The hardest part when making this Easy White Wine Fondue is deciding what to use as dippers. There are so many delicious options. I chose to make super simple marbled rye crostini, but you could use apples, veggies, or even chips. Apples…mmmmmm.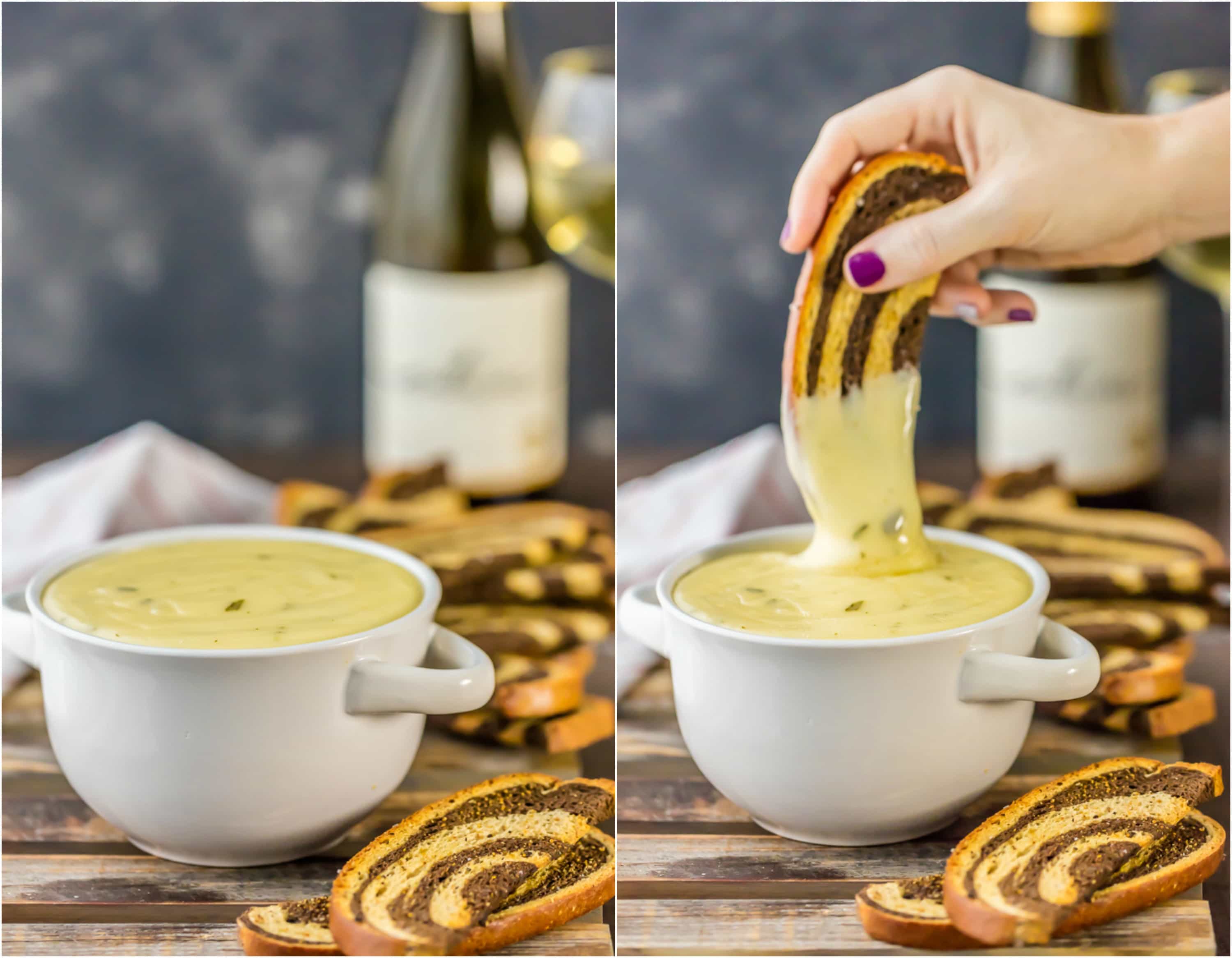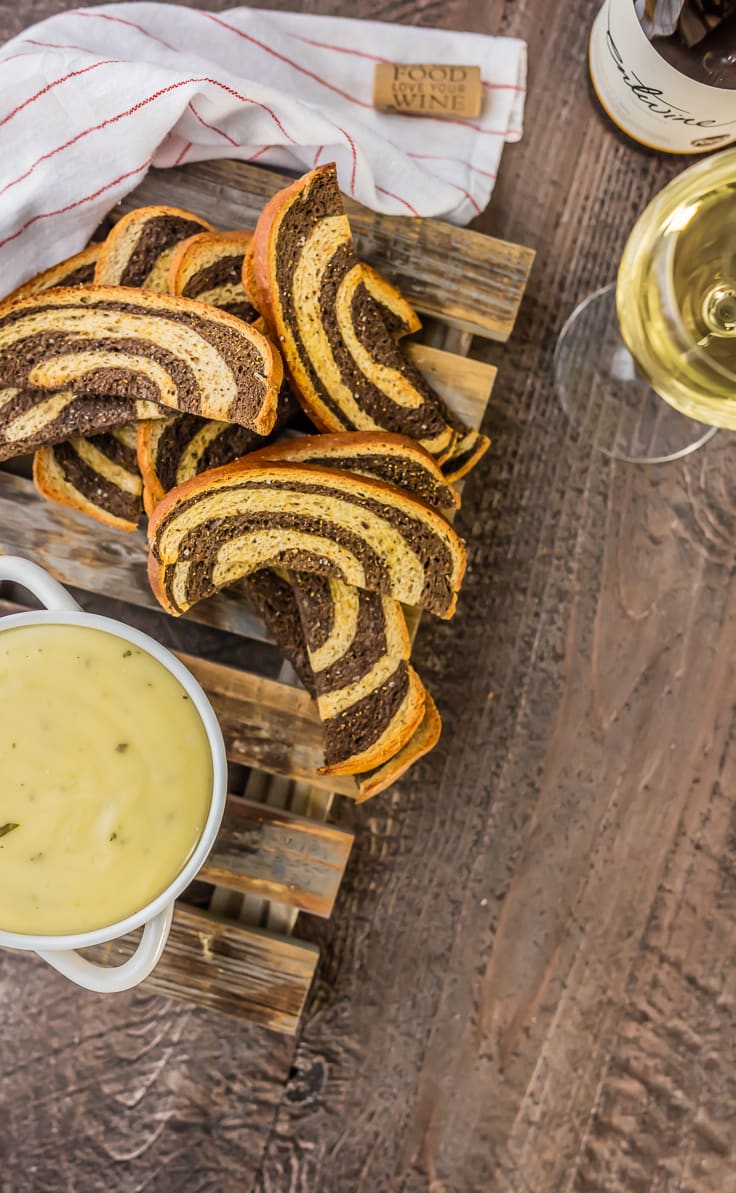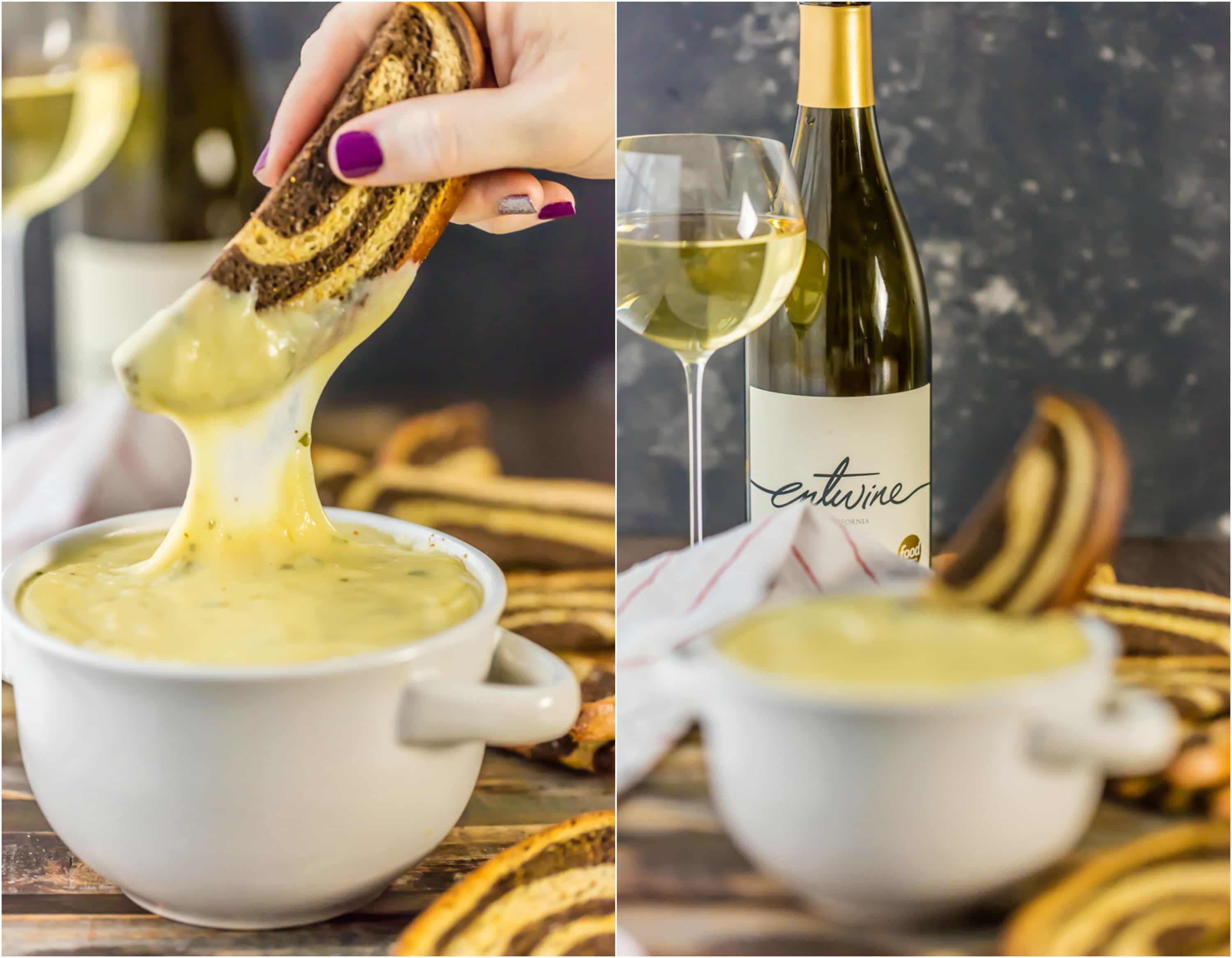 So there you have it. Wine and cheese are a match made in heaven, and this SUPER EASY WHITE WINE FONDUE proves it beyond a reasonable doubt!