well goodness.  all this election coverage is stressing me out.  so i need something cheesy and fried and delicious.  GRILLED CHEESE!! believe it or not i've never made a grilled cheese.  i'm the cooking virgin, remember? so yeah…literally never made a grilled cheese.  i brainstormed with my mom on the phone for some good add-ons to the normal grilled cheese.  i decided to make Hawaiian grilled cheese, and caprese grilled cheese.
Hawaiian first.  admission time: i made this the first time and burned it BLACK.  total disaster.  but i still ate it.  it was that good.  but yeah i burned the heck out of it.  tip of the day: watch the sides and make sure it doesn't burn!!!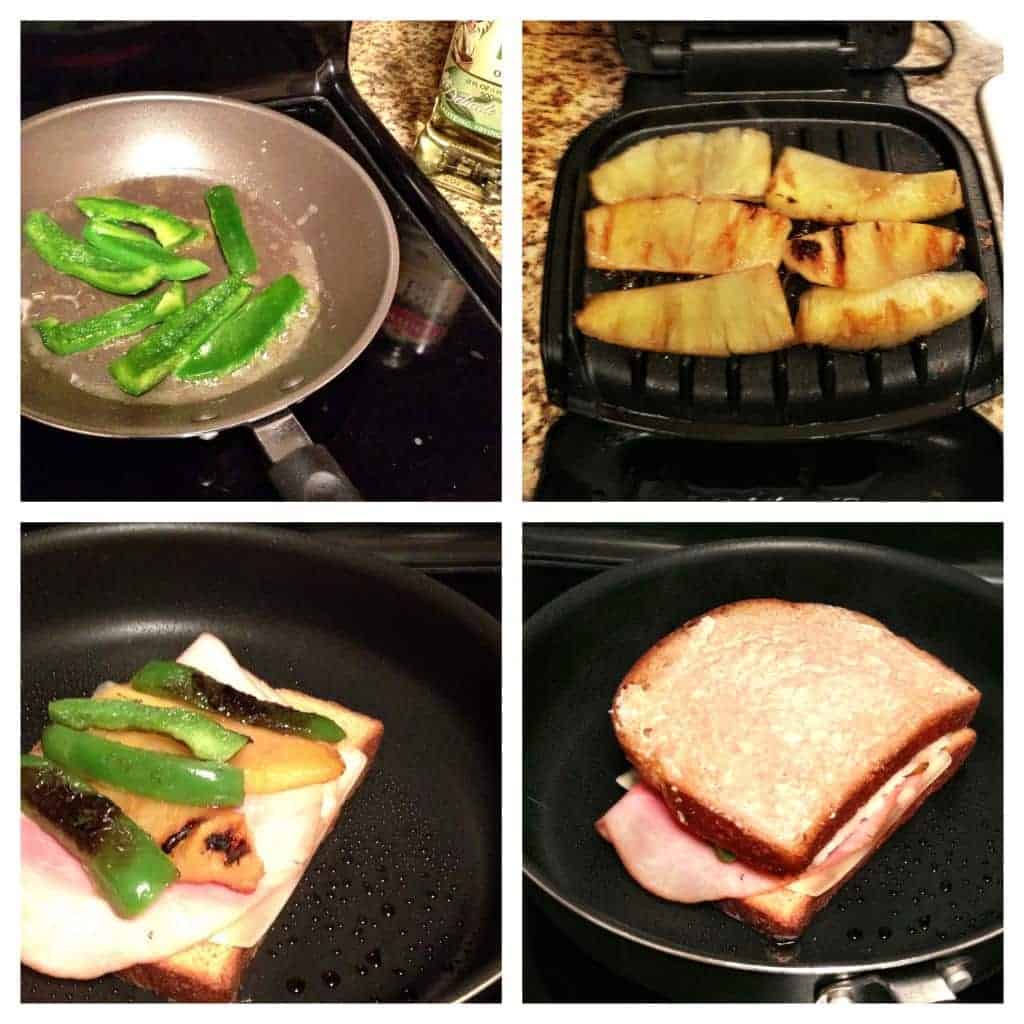 second time turned out much better.  i used swiss cheese, green peppers, pineapple, and honey ham.  i think it would be great with some kid of onion red onion jam or a mix of cheese.  Gruyere would be great…but i was too cheap tonight :)  i didn't know what turn the economy would be taking after tonight's election…so i had to save my pennies.  i grilled the pinapple and added a pinch of brown sugar (george foreman what what!) and sauteed the green pepper.  these little touches are easy and really bring out the flavors.  YUM.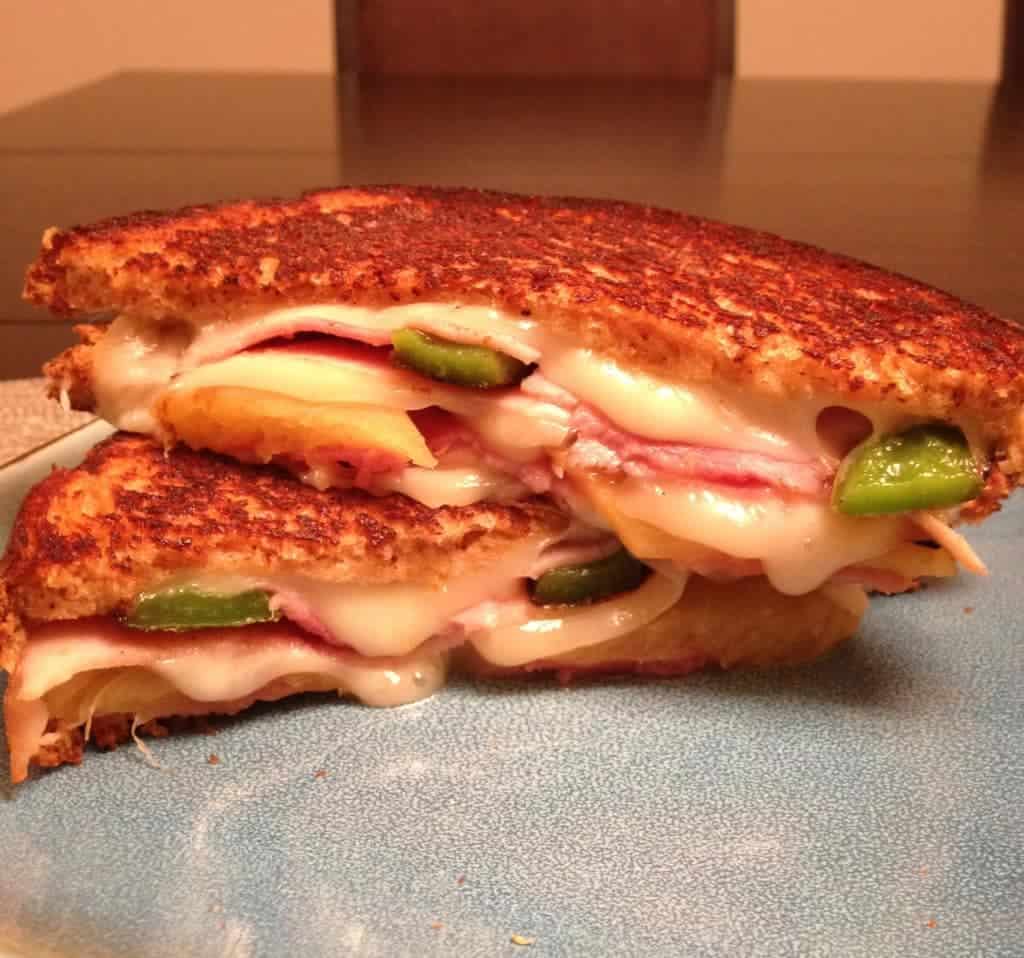 so yeah.  i'm literally eating this while i type.  and its helping me de-stress.  i'm pretty darn proud right now!
on to the caprese grilled cheese.  yes i'm going to eat them both.  don't judge me.  i started my 'wedding diet' yesterday…so i already need an off day!
for the caprese grilled cheese i used prosciutto, roma tomatoes, fresh mozzarella, and (low-fat) balsamic vinaigrette. i didn't do much extra prep for this…just piled those ingredients on and grilled to my hearts desire! mom tip #567: be sure to butter the bread corner to corner.  don't butter too much…or the bread might get soggy.  thanks mom!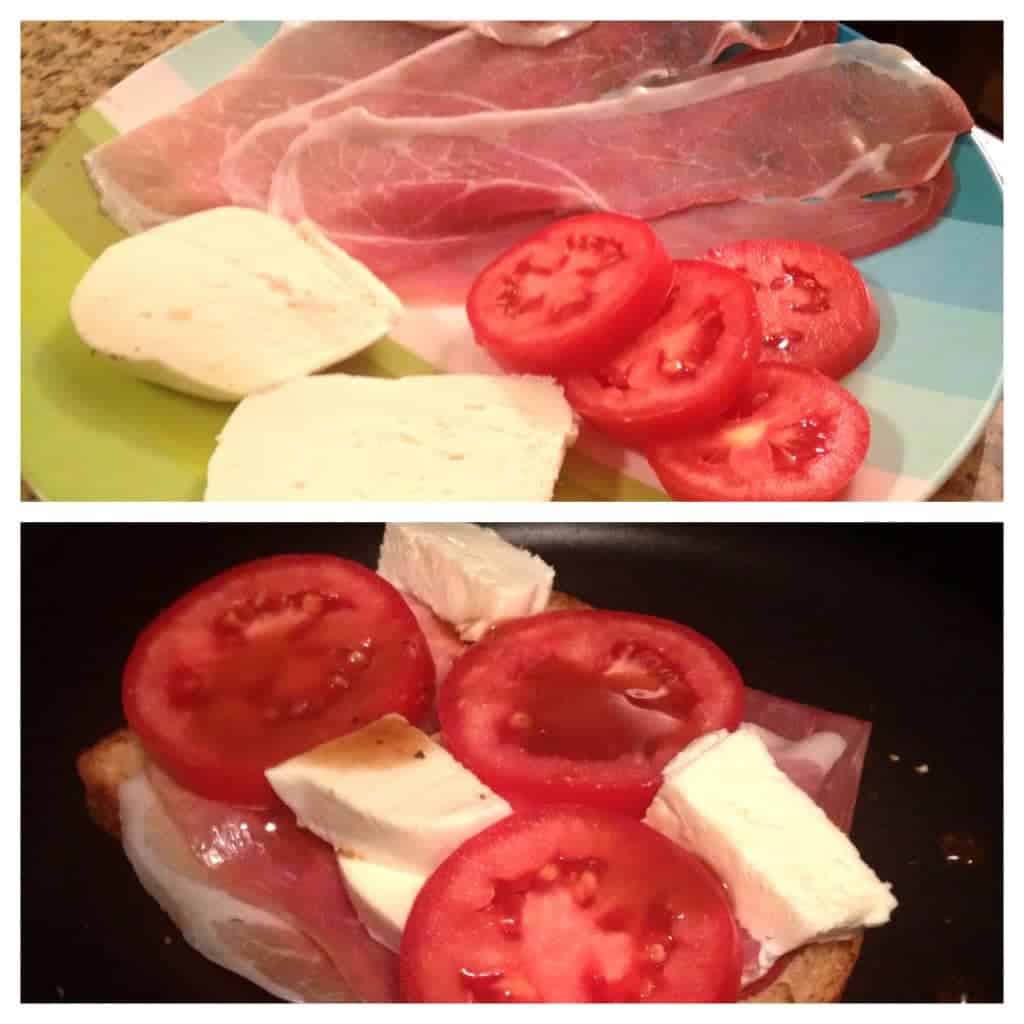 admittedly, i already finished eating this version…and looking at the pics makes me want to make another one.  this one was my favorite.  a-mazing!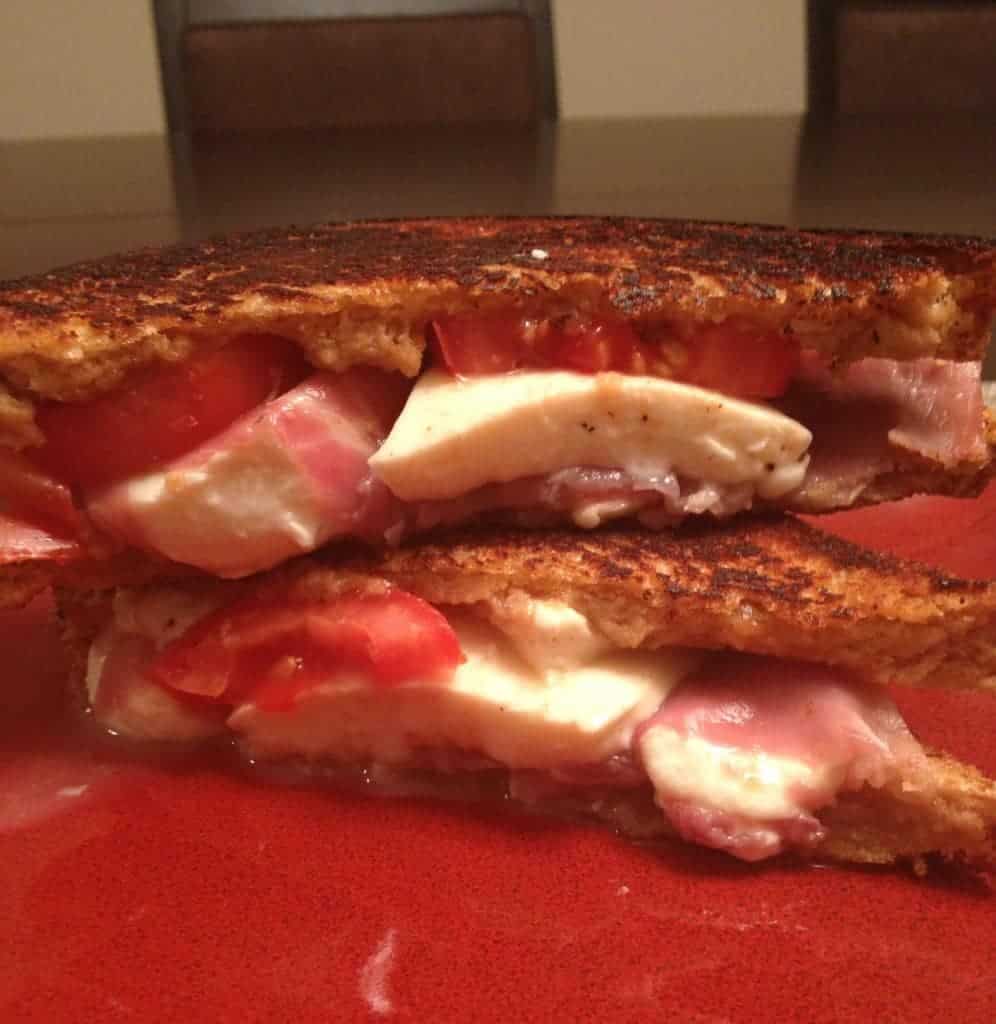 so there you have it.  i'm watching the election, feeling proud of myself, and getting fat.  back to the wedding diet tomorrow :)
election night grilled cheese!
everything you like about hawaiian pizza in a sandwich!! pineapple, green pepper, ham, and swiss. mmmm! and caprese grilled cheese, my favorite! healthy italian style salad morphed into a fattening and delicious sandwich. what's not to love!
10 minPrep Time
10 minCook Time
20 minTotal Time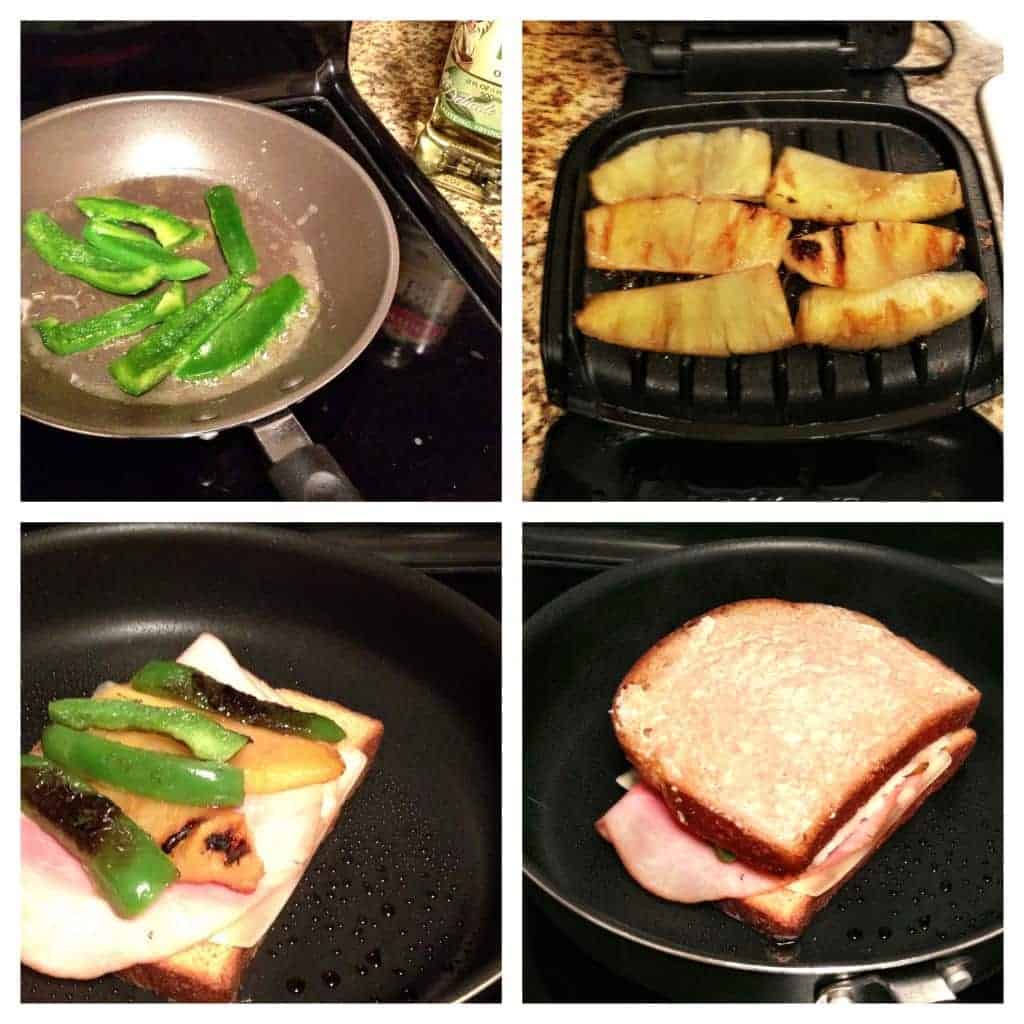 Ingredients
for hawaiian grilled cheese:
2 slices thinly sliced honey ham
2 slices swiss cheese
4 stripes sauteed green pepper
2 slices grilled pineapple
1 tbs brown sugar
2 slices honey wheat bread
for caprese grilled cheese:
2 slices prosciutto
3 slices fresh mozzarella
balsamic vinaigrette
1 roma tomato
Instructions
butter one side of each slice of bread.
put butter side down on a frying pan and turn the oven burner on 5-6 or medium heat.
stack your ingredients on the bread. i layered it by keeping the cheese on the outside to help keep the sandwich together.
grill on each side until golden brown. flip the sandwich mid-way through.
enjoy!
7.8.1.2
2111
https://www.thecookierookie.com/election-night-grilled-cheese/