I put out a feeler on Facebook last night on whether you would like to see me post caprese tarts or whipped feta bruschetta. (spoiler alert…i'll be posting them both) Bruschetta won…and boy am I glad!! I ate about seven of these bad boys for dinner last night and they were AMAZING. I mean…yummm.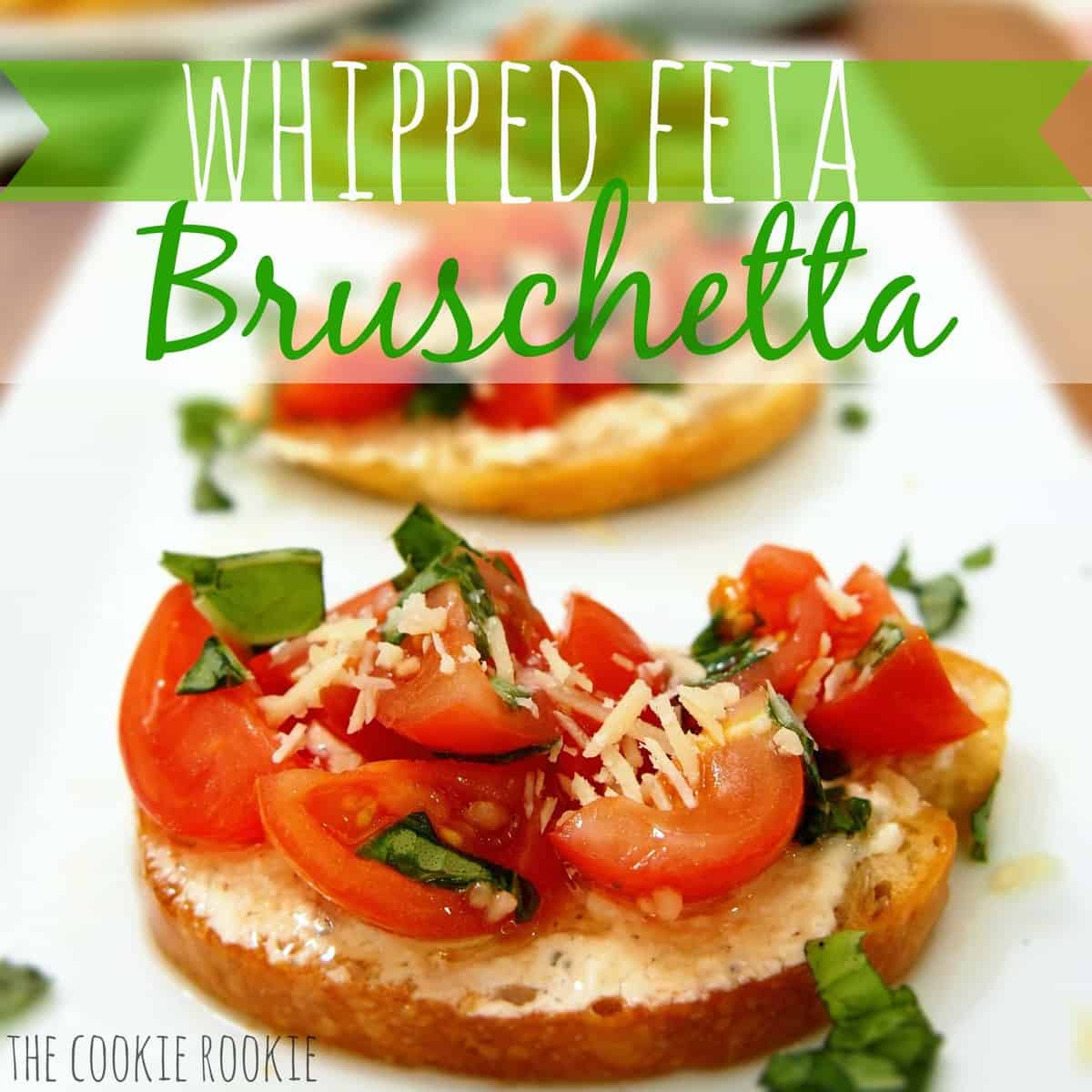 The freshness, the colors, the creamy whipped feta…all of it came together in the most delicious way. I will be dreaming about this tasty treat all day long.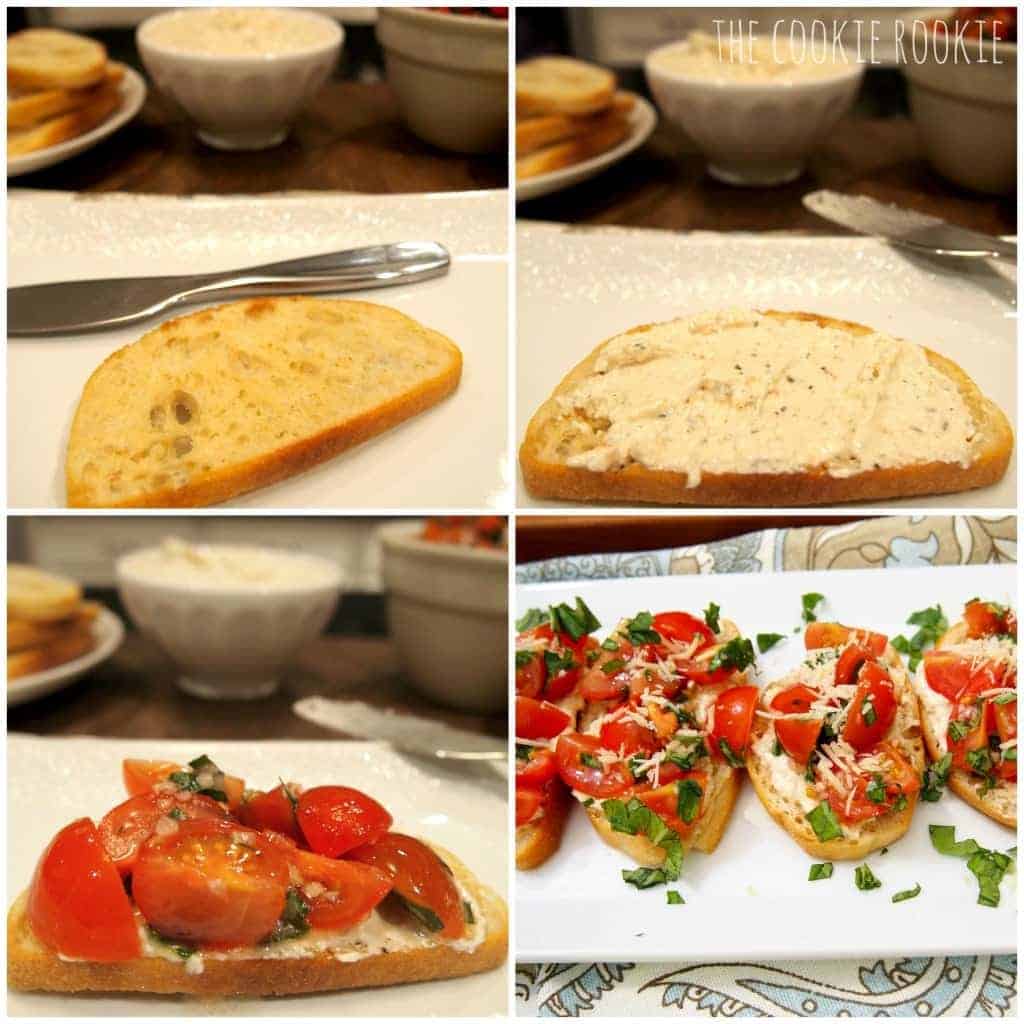 I got this recipe from one of my all-time favorites, The Barefoot Contessa. I loved her before I even knew I loved to cook. She has beautiful and creative recipes that make you feel at home. I wish I could have found heirloom tomatoes. I think her recipe is so pretty.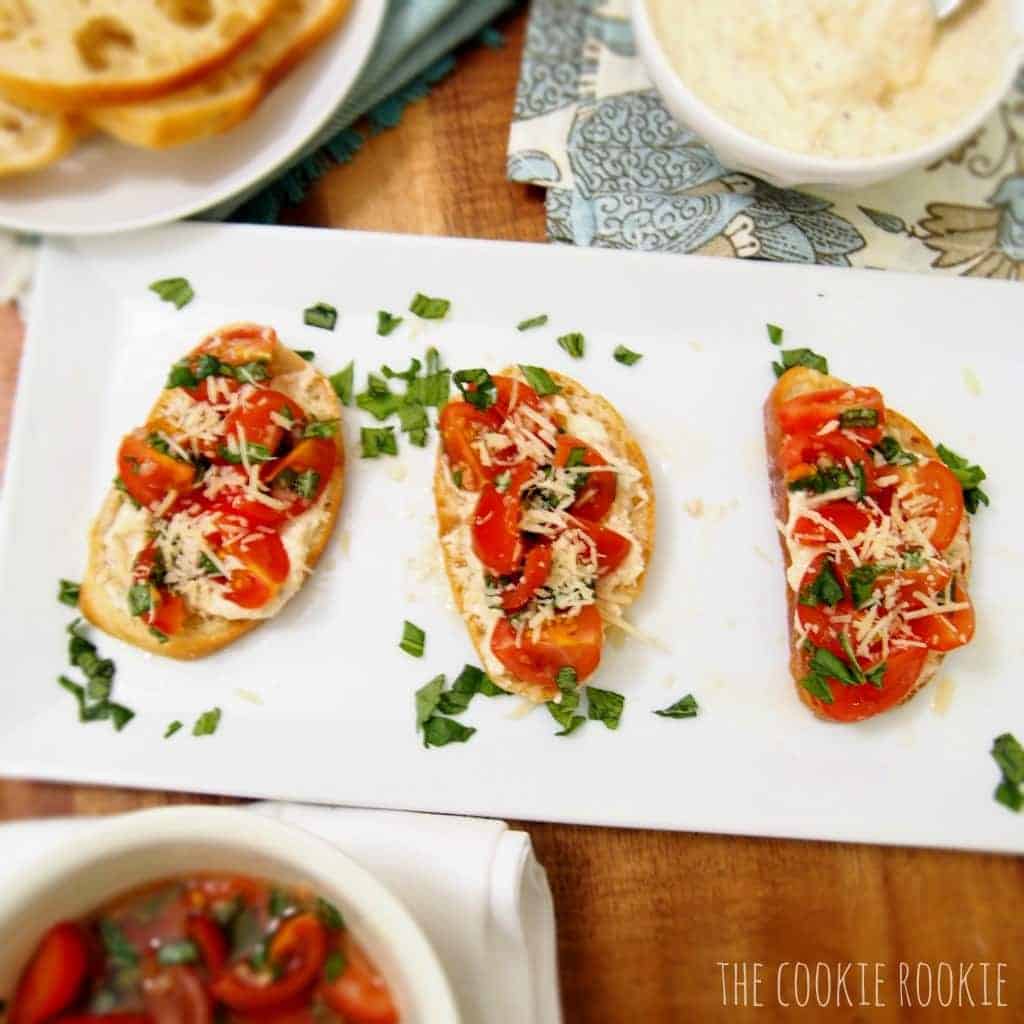 I've been trying to cook on the lighter side lately. I have a LOT to learn and sometimes cooking the crazy fattening stuff seems easier somehow. I'm learning little by little that healthy foods don't have to be intricate. They can be flavorful, fresh, good for you, and just as easy.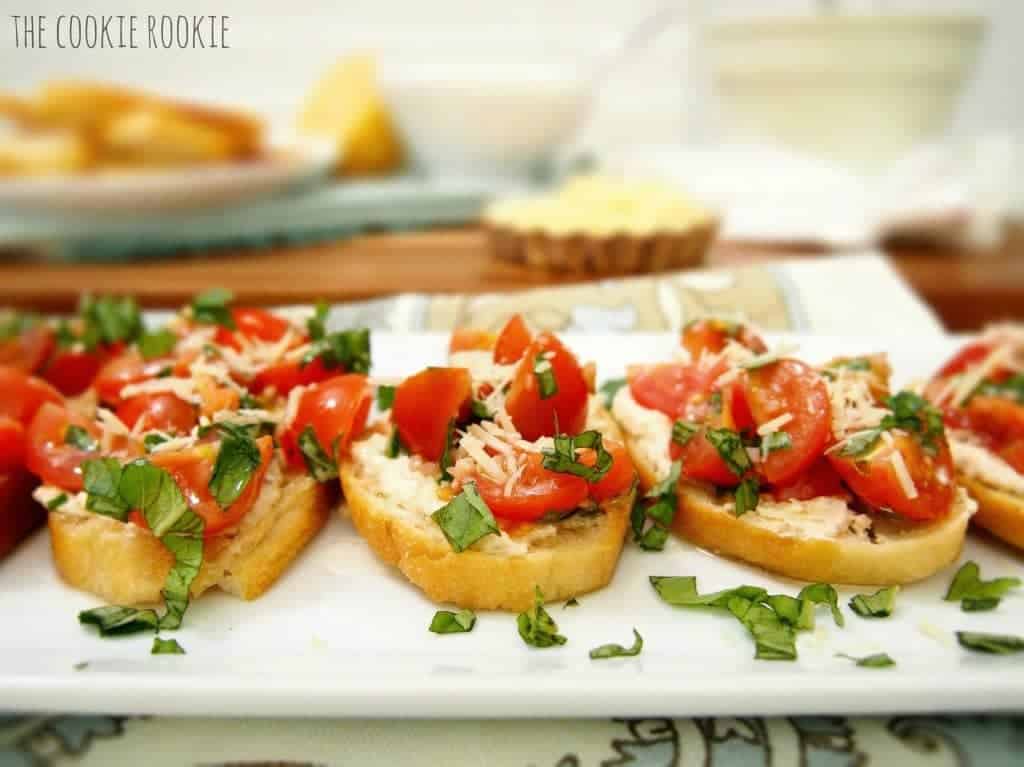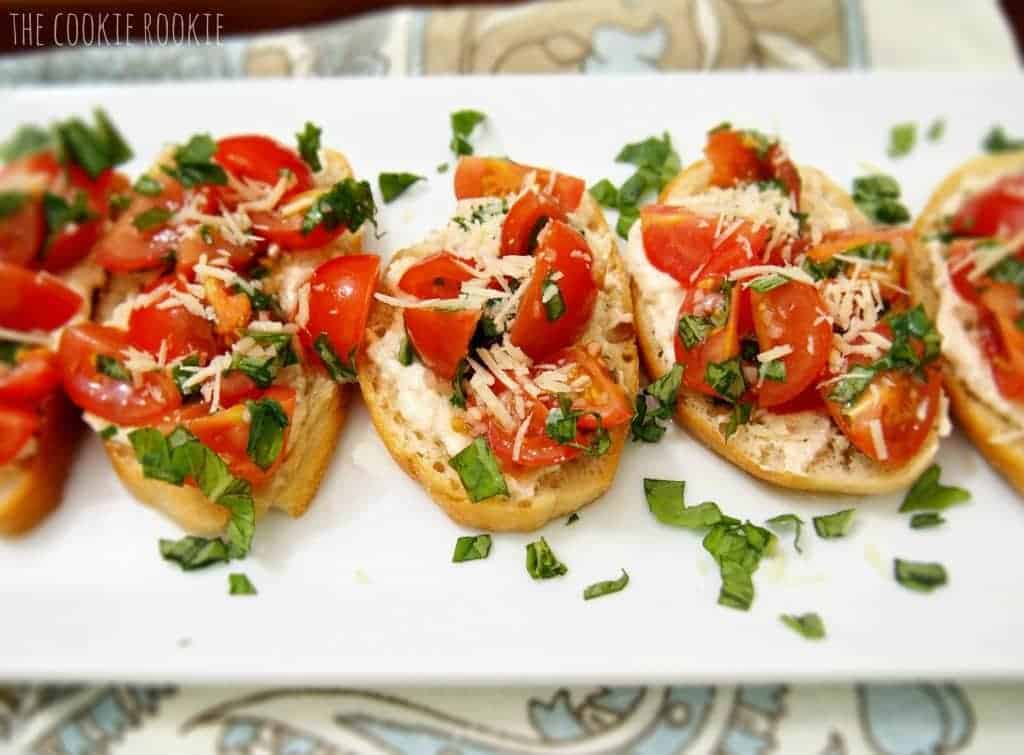 I think these make such a sweet and elegant appetizer. Superbowl parties don't have to be all cheesy dips and buffalo wings…although I do LOVE cheesy dips.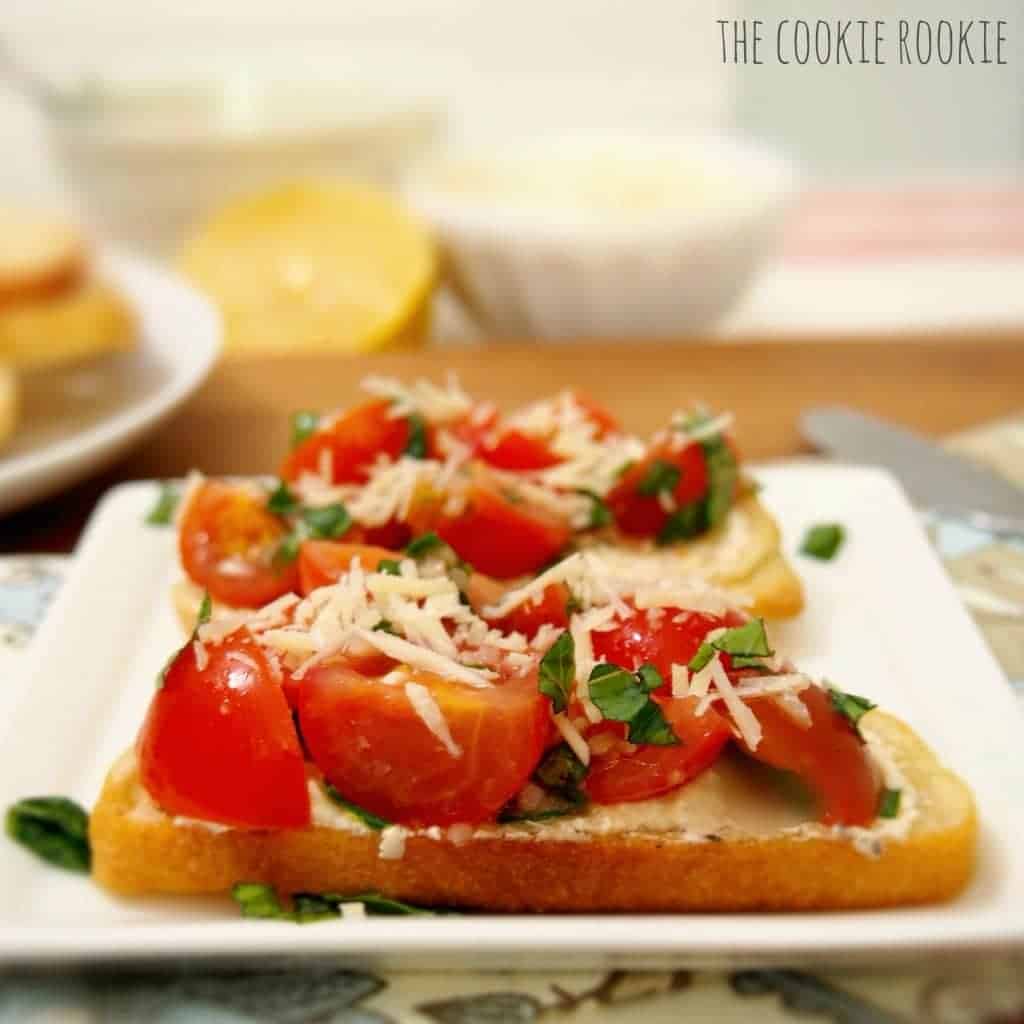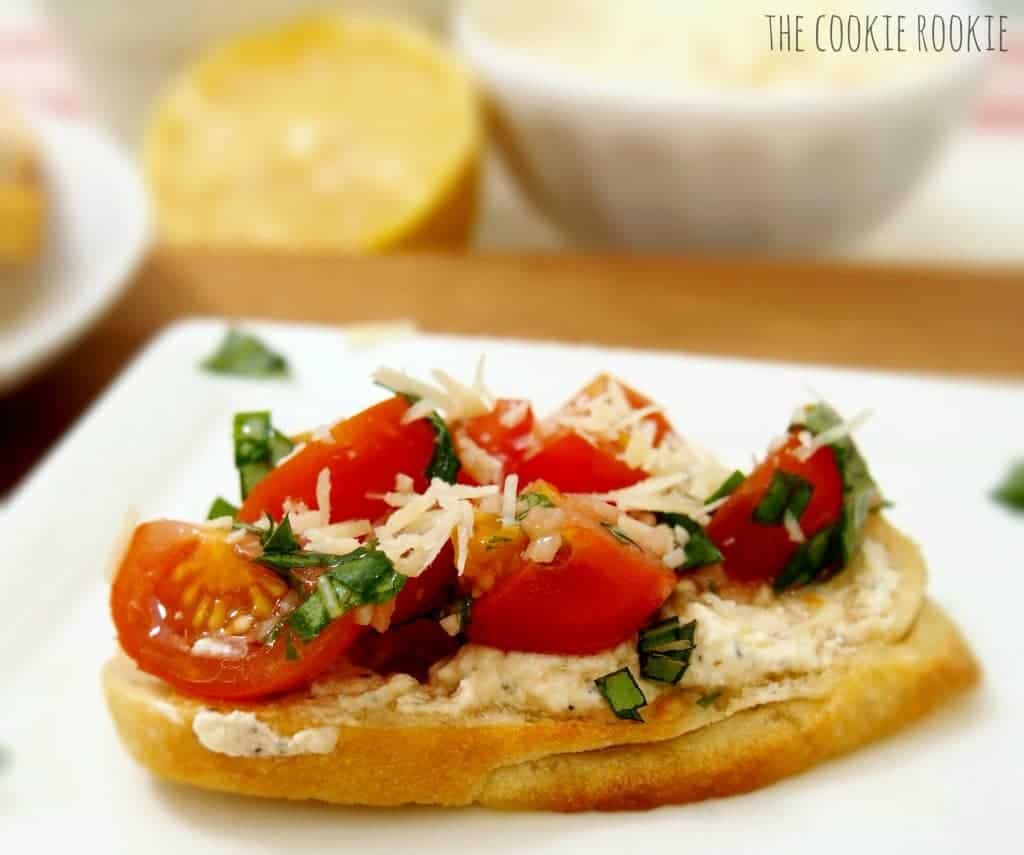 what appetizers are you making for all these football games? do you have some favorites?? I would love to hear about them and give them a try.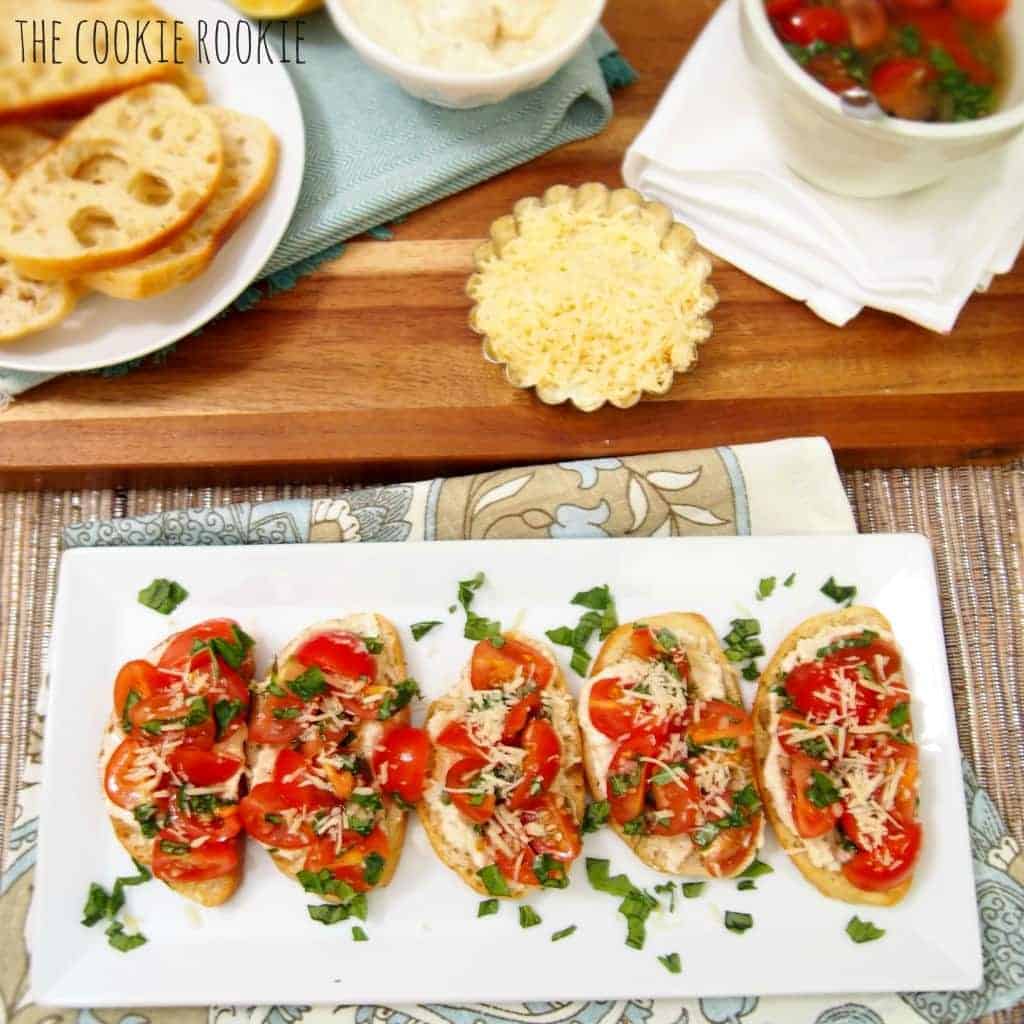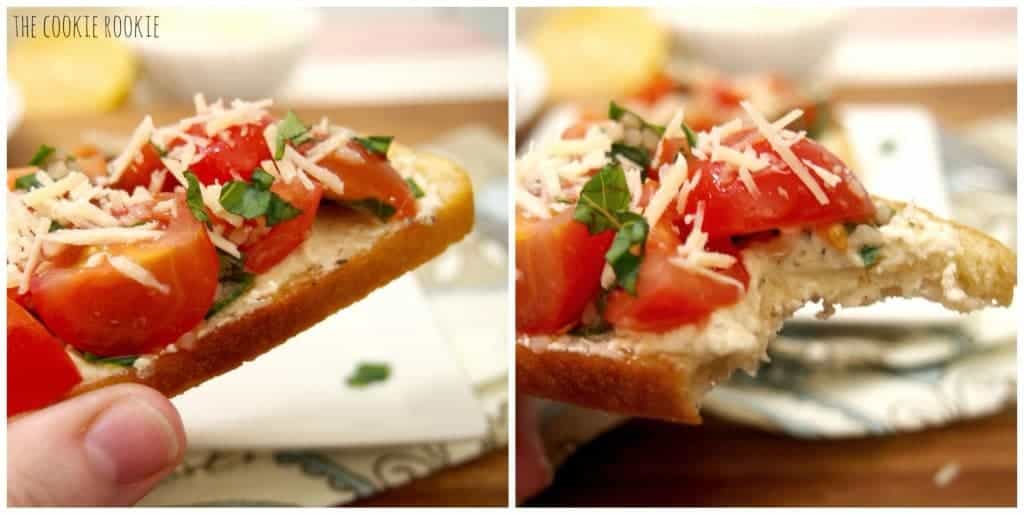 Enjoy!!!