I put out a feeler on Facebook last night on whether you would like to see me post caprese tarts or whipped feta bruschetta.  (spoiler alert…i'll be posting them both) Bruschetta won…and boy am I glad!! I ate about seven of these bad boys for dinner last night and they were AMAZING.  I mean…yummm.
The freshness, the colors,  the creamy whipped feta…all of it came together in the most delicious way.  I will be dreaming about this tasty treat all day long.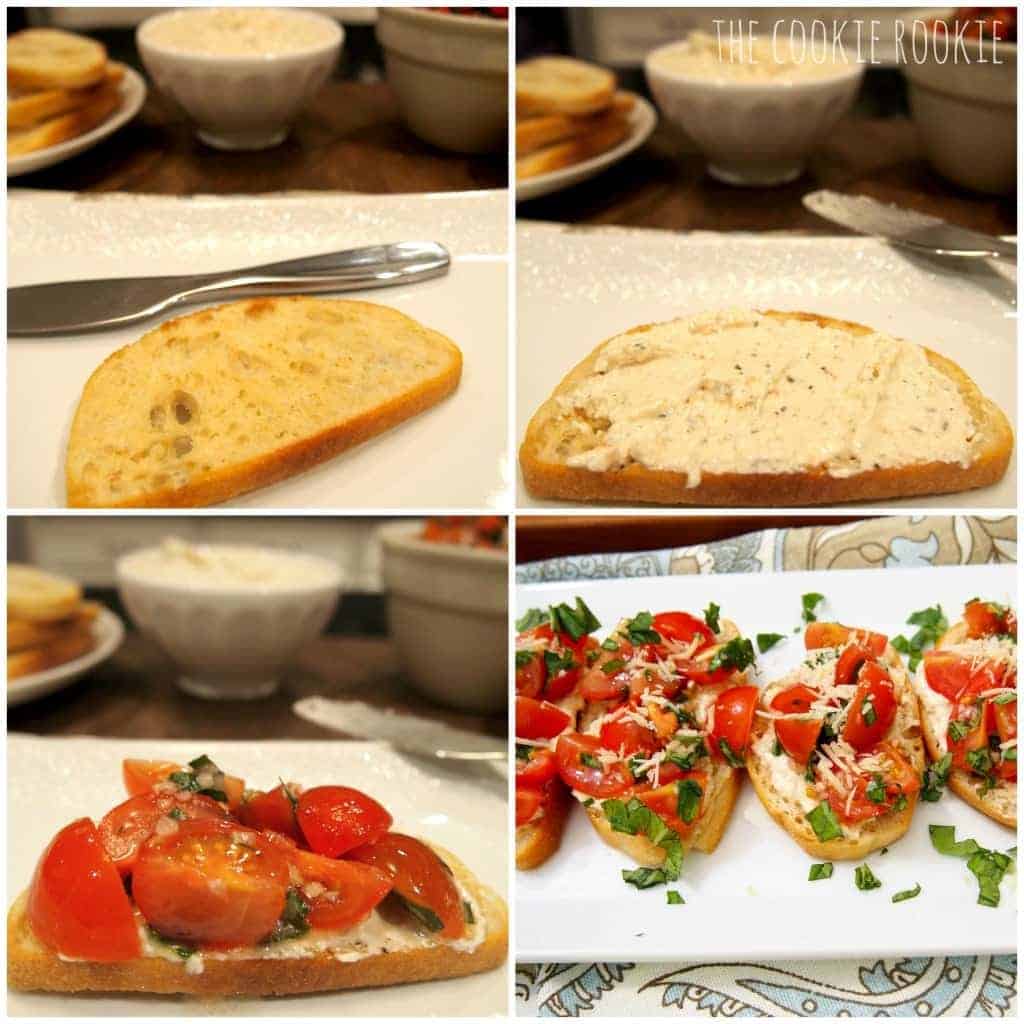 I got this recipe from one of my all-time favorites, The Barefoot Contessa.  I loved her before I even knew I loved to cook.  She has beautiful and creative recipes that make you feel at home.  You can check out her original recipe HERE.  I wish I could have found heirloom tomatoes.  I think her recipe is so pretty.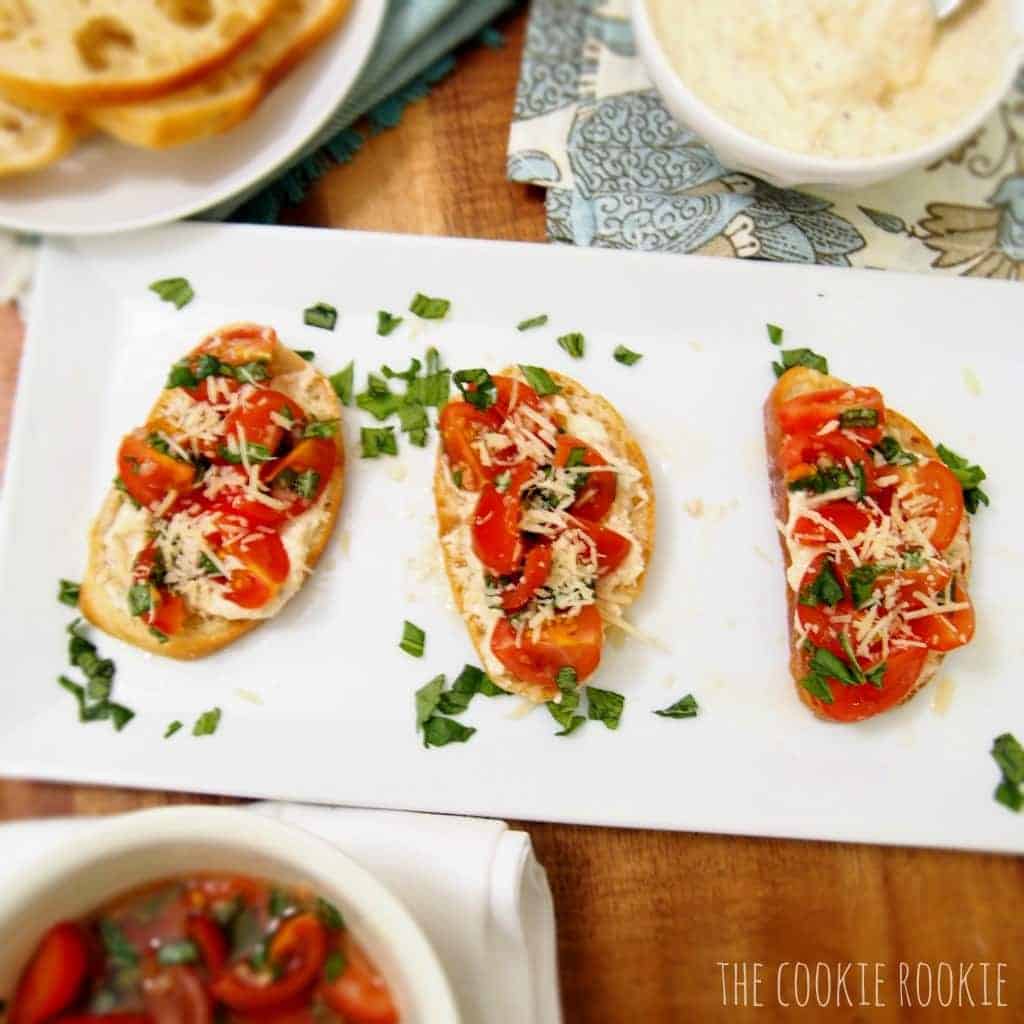 I've been trying to cook on the lighter side lately.  I have a LOT to learn and sometimes cooking the crazy fattening stuff seems easier somehow.  I'm learning little by little that healthy foods don't have to be intricate.  They can be flavorful, fresh, good for you, and just as easy.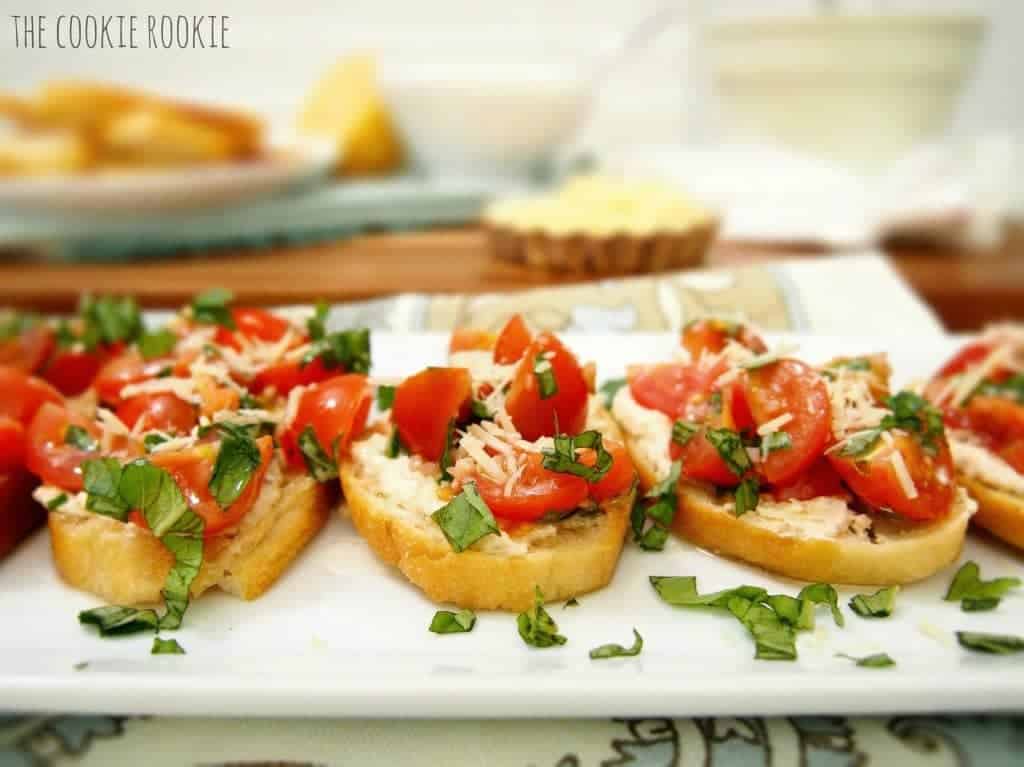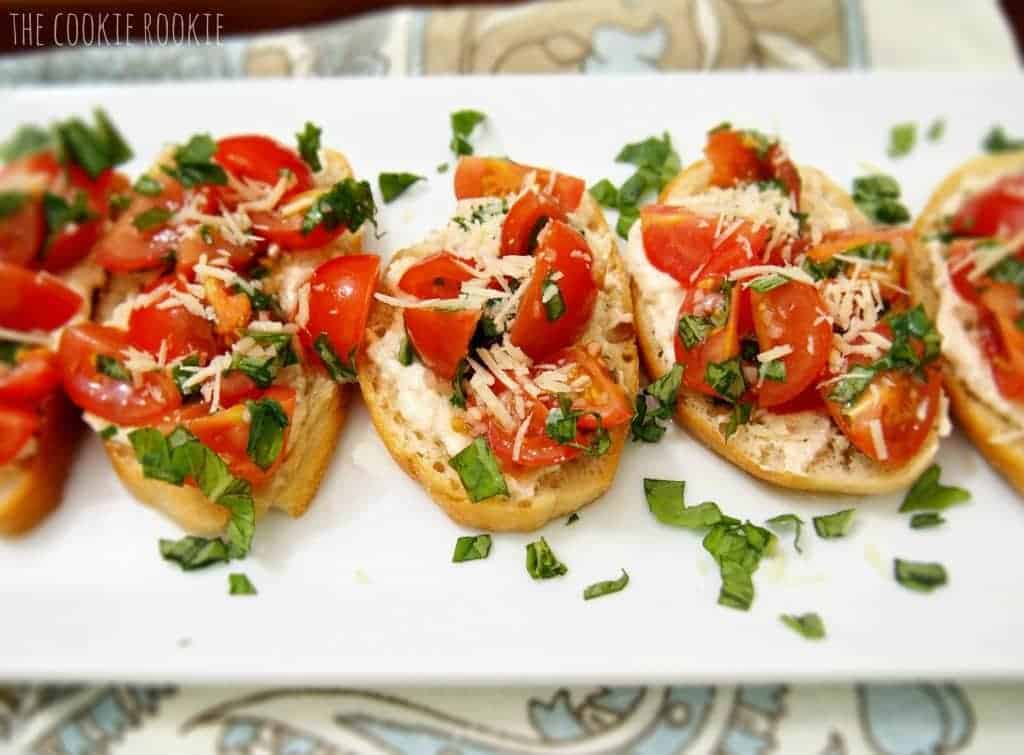 I think these make such a sweet and elegant appetizer.  Superbowl parties don't have to be all cheesy dips and buffalo wings…although I do LOVE cheesy dips.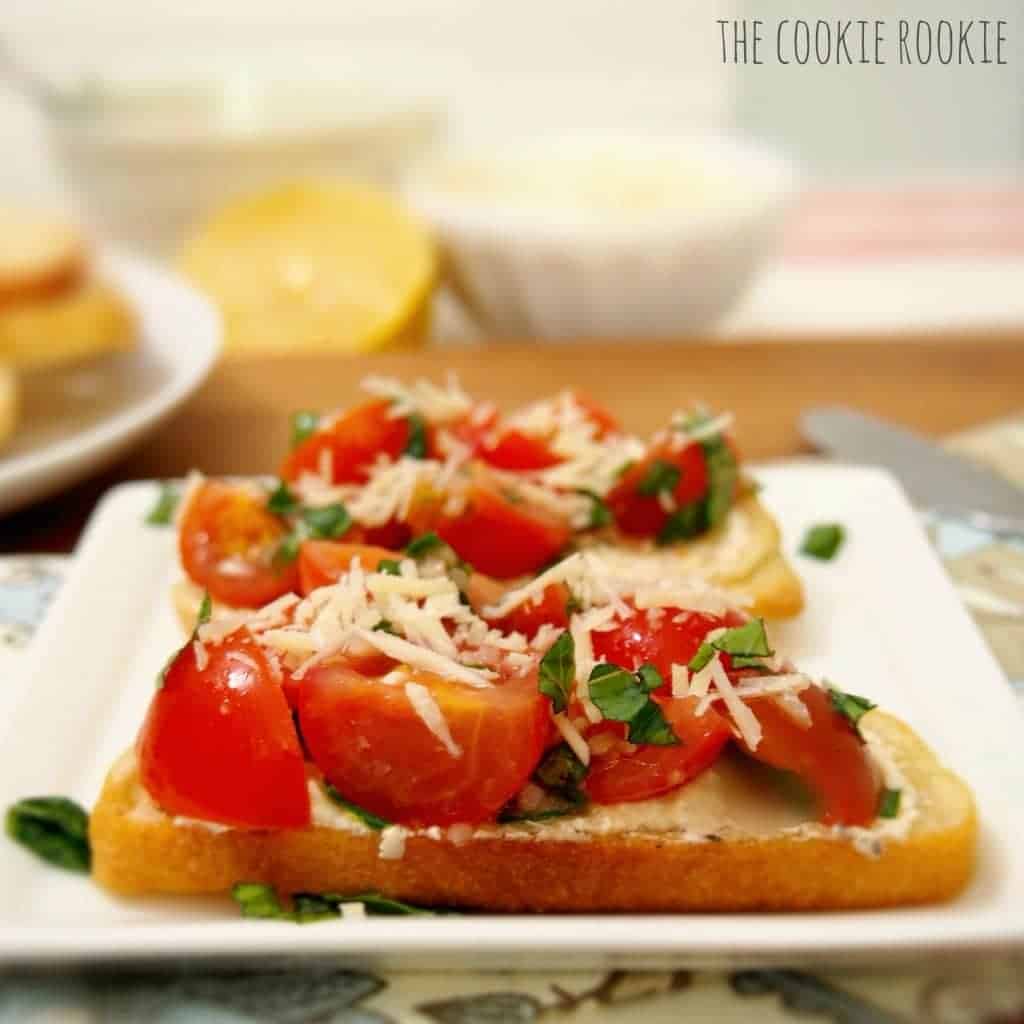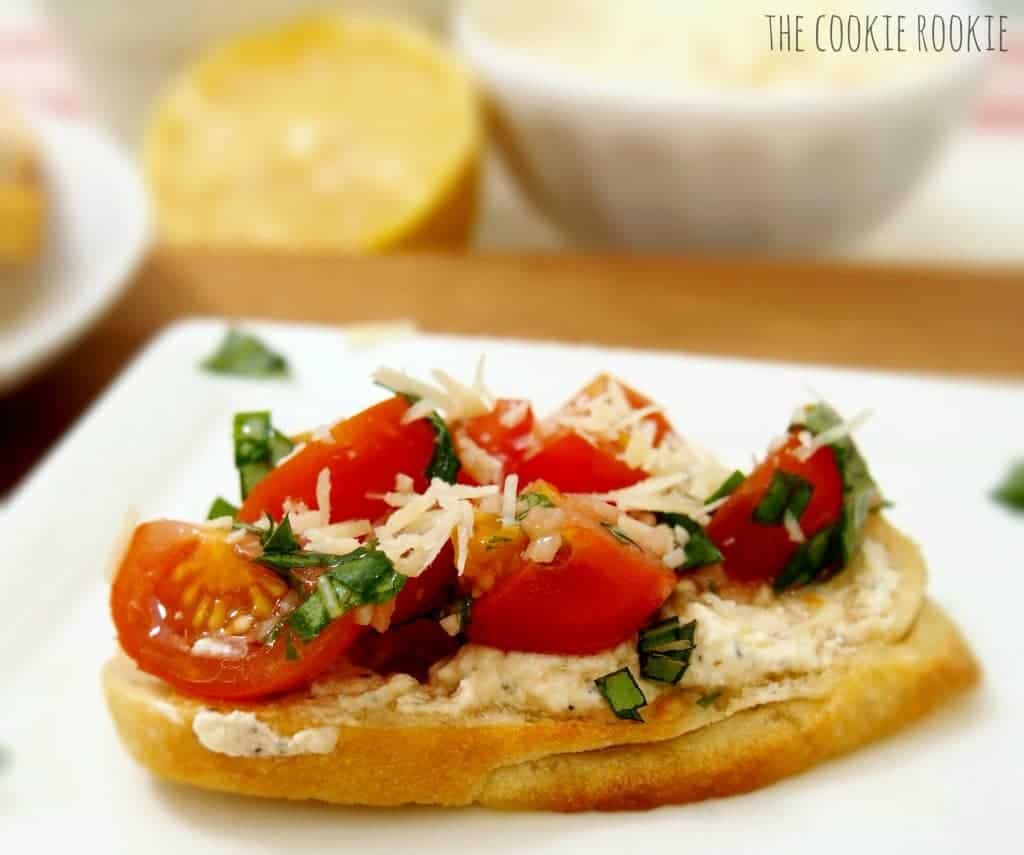 what appetizers are you making for all these football games? do you have some favorites?? I would love to hear about them and give them a try.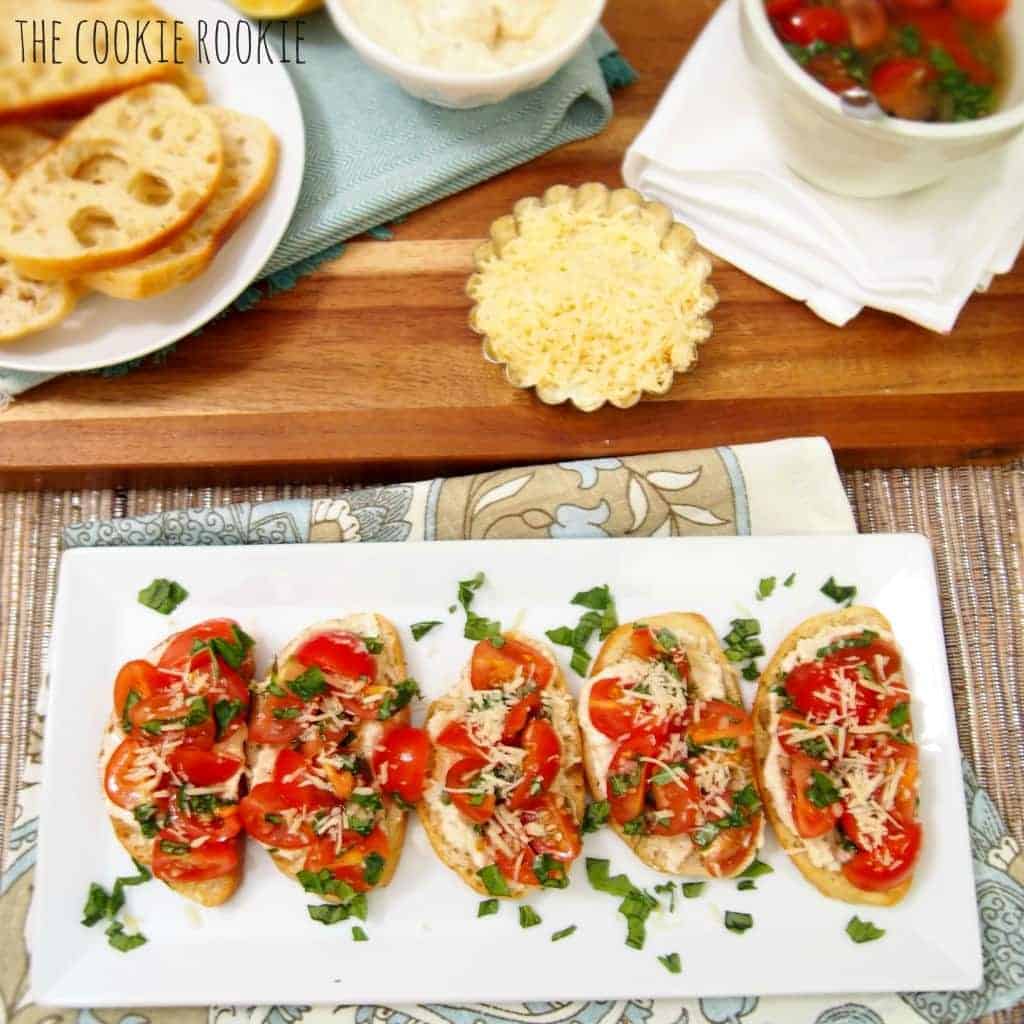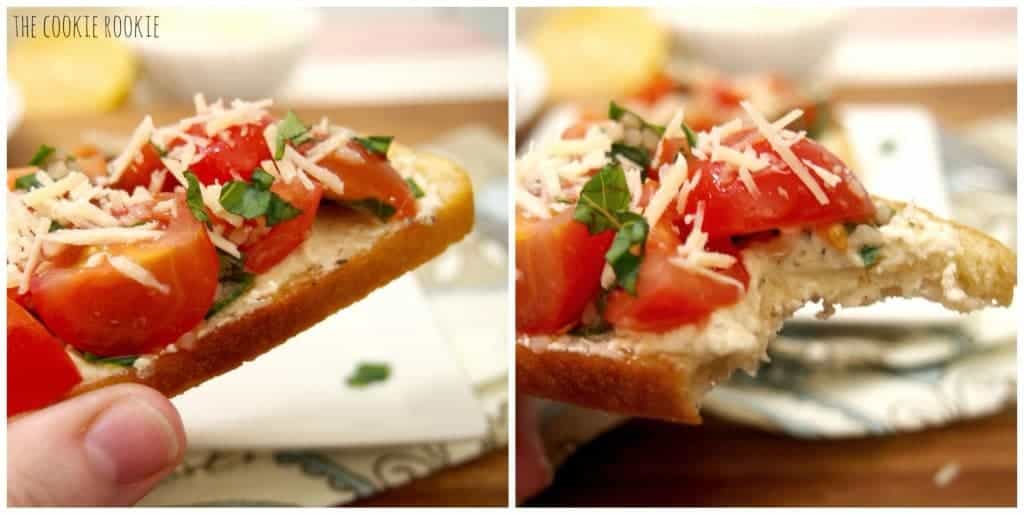 Enjoy!!!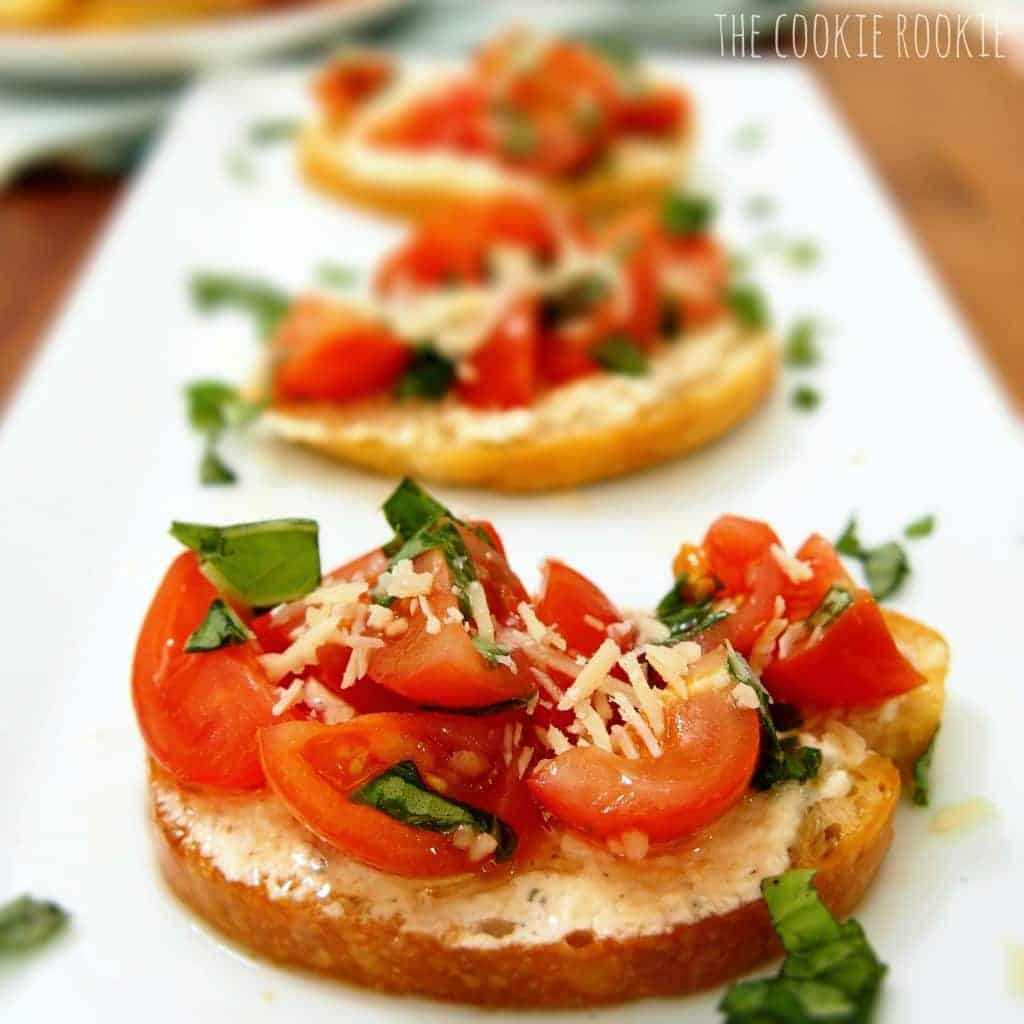 whipped feta bruschetta
whipped feta bruschetta. an elegant and beautiful appetizer for any event! delicious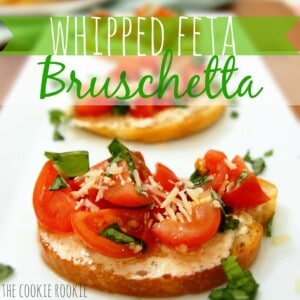 Ingredients
6 ounces feta, crumbled (I used tomato basil feta)
2 ounces low fat cream cheese, at room temperature
2/3 cup good olive oil, divided
2 tablespoons freshly squeezed lemon juice
1 1/2 salt
2 teaspoons minced garlic (I used minced garlic from a jar, but if you have cloves, this would be about 2 cloves)
2 tablespoons red wine vinegar
2 pounds cherry tomatoes, 1/2-inch-diced
1/2 cup chopped fresh basil
shredded parmesan for garnish (optional)
Instructions
For the whipped feta:

place the feta and cream cheese in the bowl of a food processor with the steel blade. Pulse on low until the cheeses are mixed.
Add 1/3 cup of the olive oil, the lemon juice, 1/2 teaspoon salt, and mix until smooth and creamy.

For the topping:

up to an hour before serving, combine the garlic and vinegar in a medium bowl and set aside.
Mix in 1/3 cup olive oil and the rest of the salt.
Add the tomatoes, stir gently, and set aside for a couple minutes to marinate.
Stir in the basil and salt and better to taste before serving.

To assemble:

spread each slice of bread with a generous amount of whipped feta. Place the tomatoes on top. Put the crostini on plates and sprinkle with extra basil and the shredded parmesan if desired.
enjoy!
7.8.1.2
1983
https://www.thecookierookie.com/feta-bruschetta/