Flourless Hot Chocolate Cookies are a rich, fudgy treat fancy enough to serve at a holiday party, but easy enough to whip up anytime chocolate cravings hit.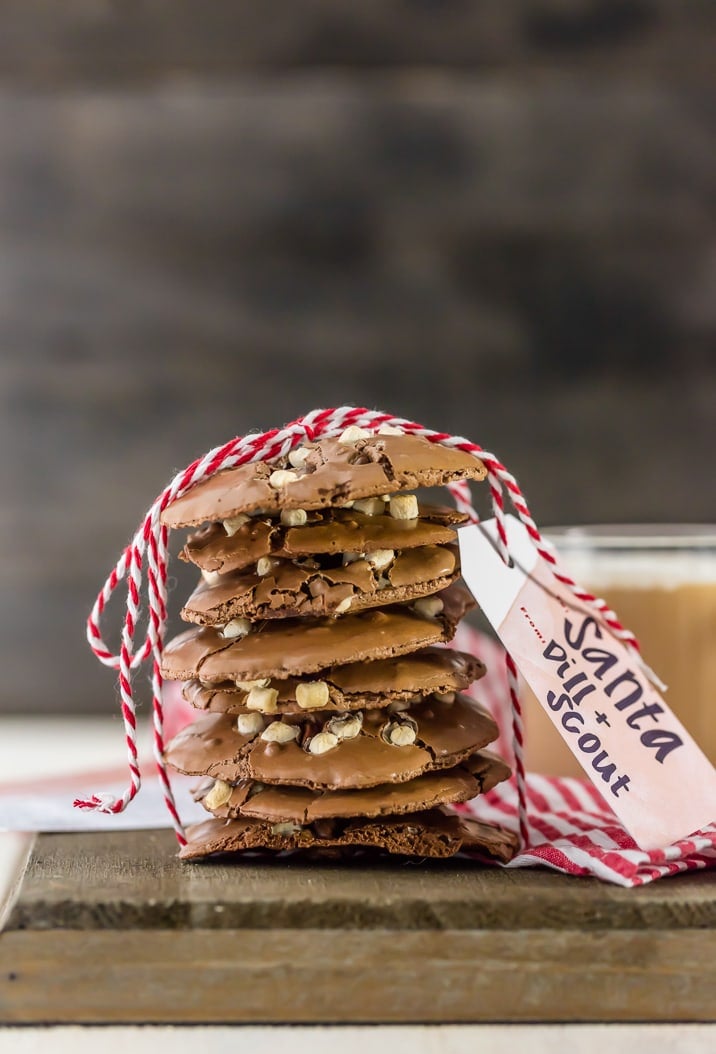 Flourless Hot Chocolate Cookies
These Flourless Hot Chocolate Cookies are such a simple cookie to bake when you don't feel like spending a lot of time in the kitchen but you need something chocolatey and delicious. I made these a few years ago for the Better Homes and Gardens Cookie Exchange. They're crisp on the outside, fudgy and chewy on the inside. A perfect chocolate treat!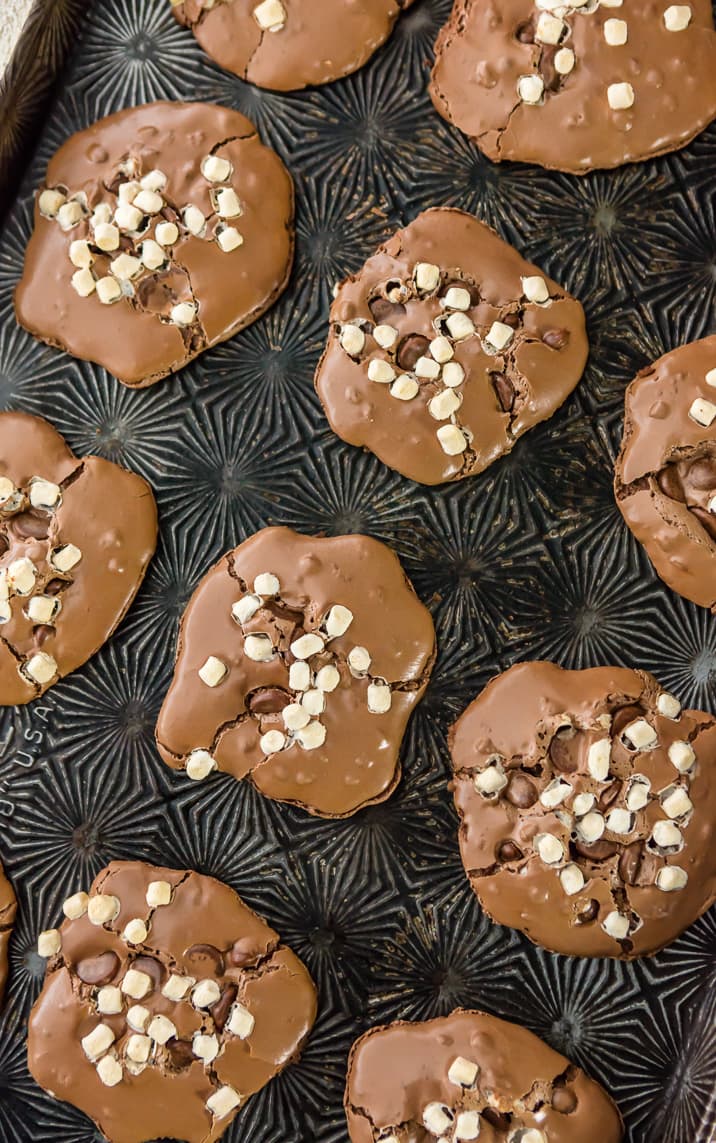 I saw these Volcano Cookies and thought all they needed were some tiny marshmallows to make them complete. I adapted the recipe to make them just like my favorite Winter drink, HOT CHOCOLATE, and a new favorite recipe was born!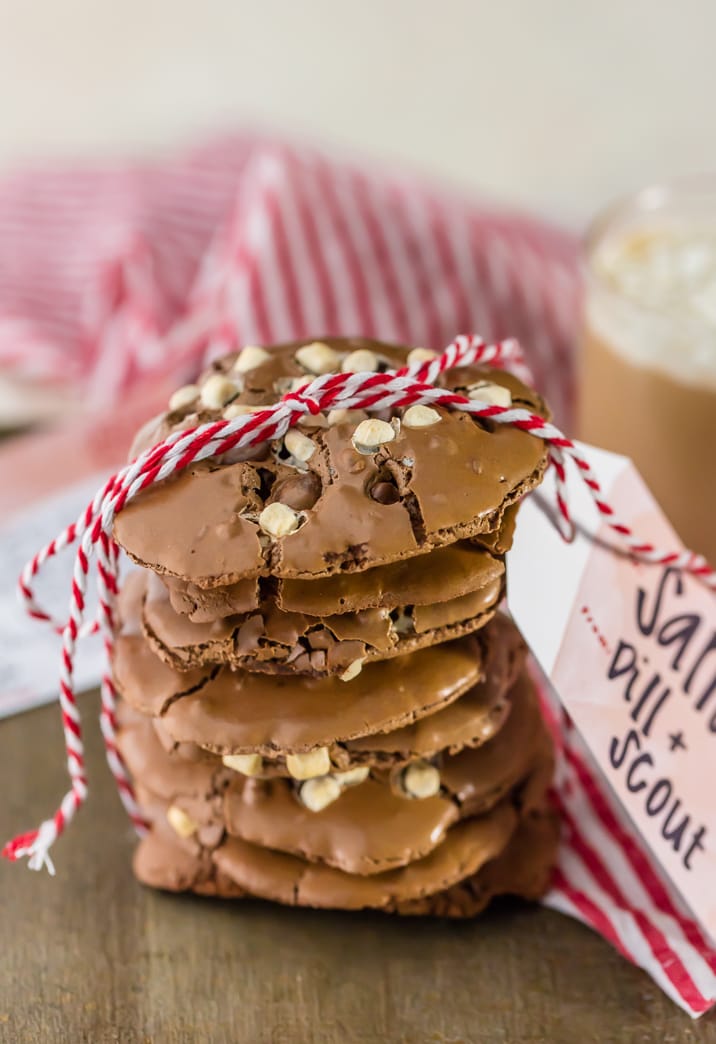 Are Flourless Hot Chocolate Cookies Healthy?
These gluten-free chocolate cookies have no extra oil, or added sugar and only have a little bit of chocolate (and to me that's totally part of a healthy diet) so I'd say these cookies are better for you health-wise than most. Everything in moderation, right? The flavor is so rich and divine; they really satisfy sweet cravings!

Can You Freeze Flourless Hot Chocolate Cookies?
Yes! You can make these cookies ahead of time and freeze them for up to three months. They make the perfect treat to give to neighbors, friends, or to have with a cup of coffee in front of the fireplace any old time.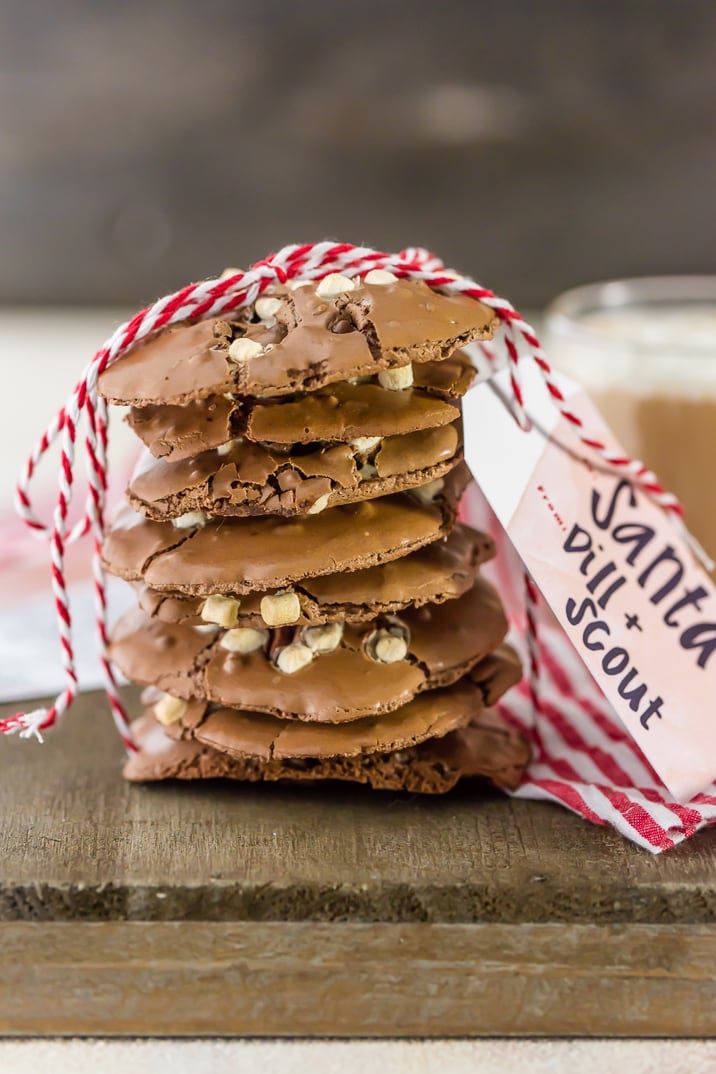 Check out the recipe card below for details on how to make fudgy, delicious Flourless Hot Chocolate Cookies. Enjoy!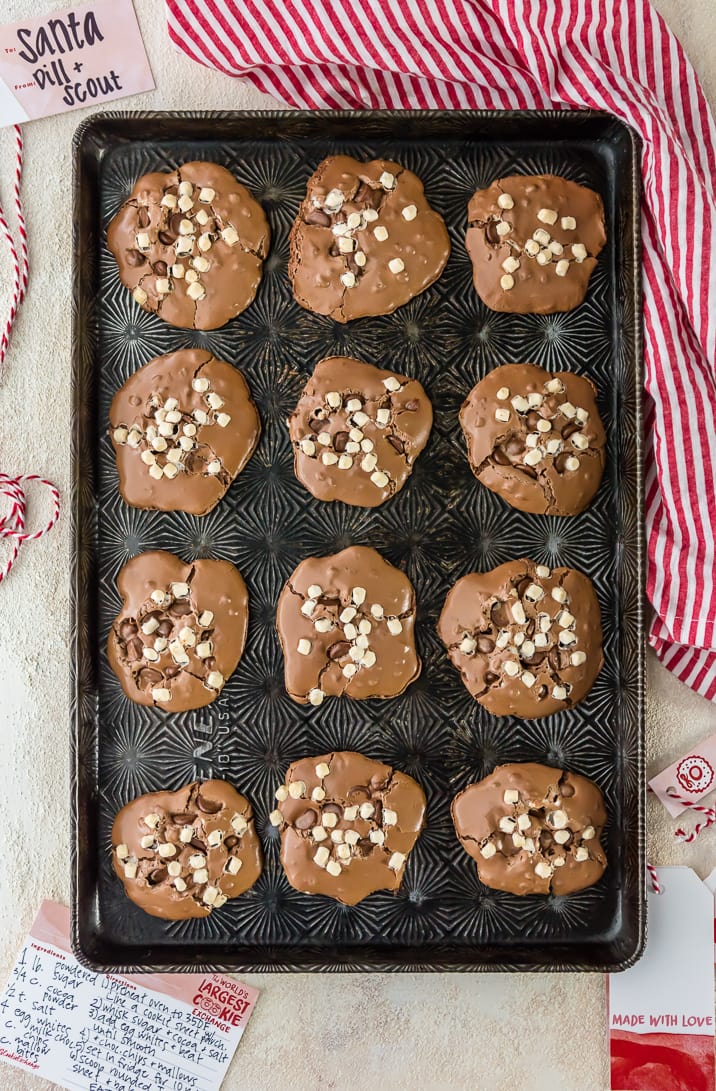 More Gluten-Free Treats
Happy baking to all the new bakers and experienced bakers this holiday season!