Flourless Hot Chocolate Cookies for the #BHGCookieExchange! This EASY cookie recipe is for all the non-bakers (and actual bakers) out there! These fudgy flourless cookies are some of my all-time favorites.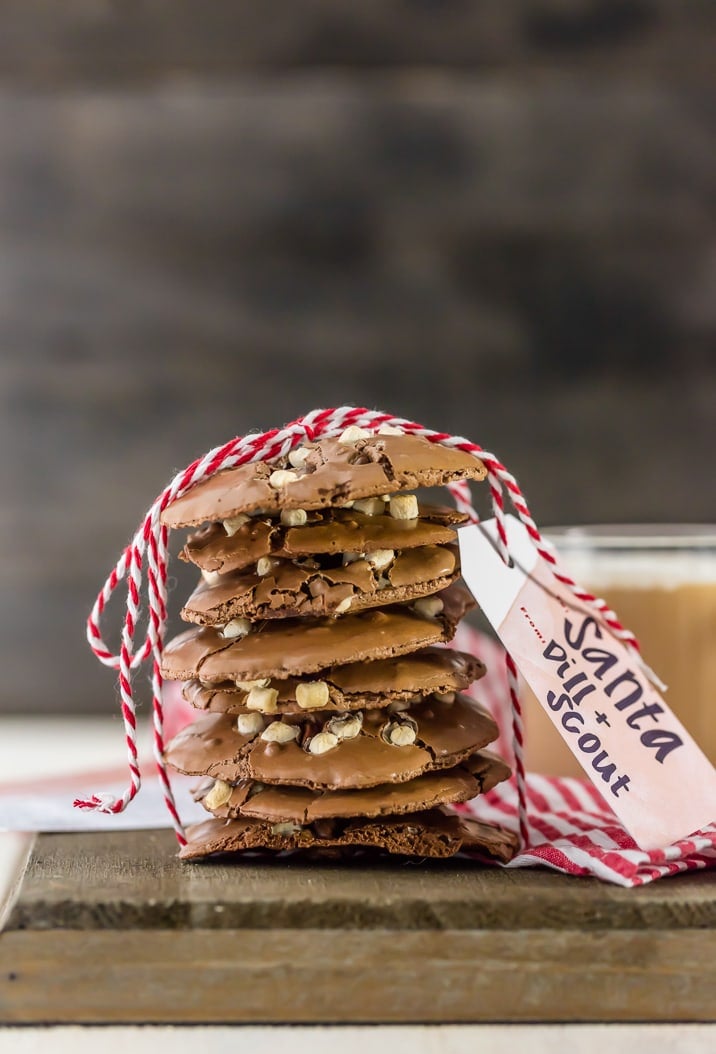 I RARELY bake. Very very rarely. To me, still relatively new in the kitchen, baking is still intimidating. All of the exact proportions, oven times, differences due to altitude…give me the nerves. Baking is a gift, and so far I haven't opened that gift. BUT…sometimes recipes come along that are so easy and so delicious that they make me spread my baking wings.
These Flourless Hot Chocolate Cookies are one of those easy recipes! You cannot mess these up, trust me!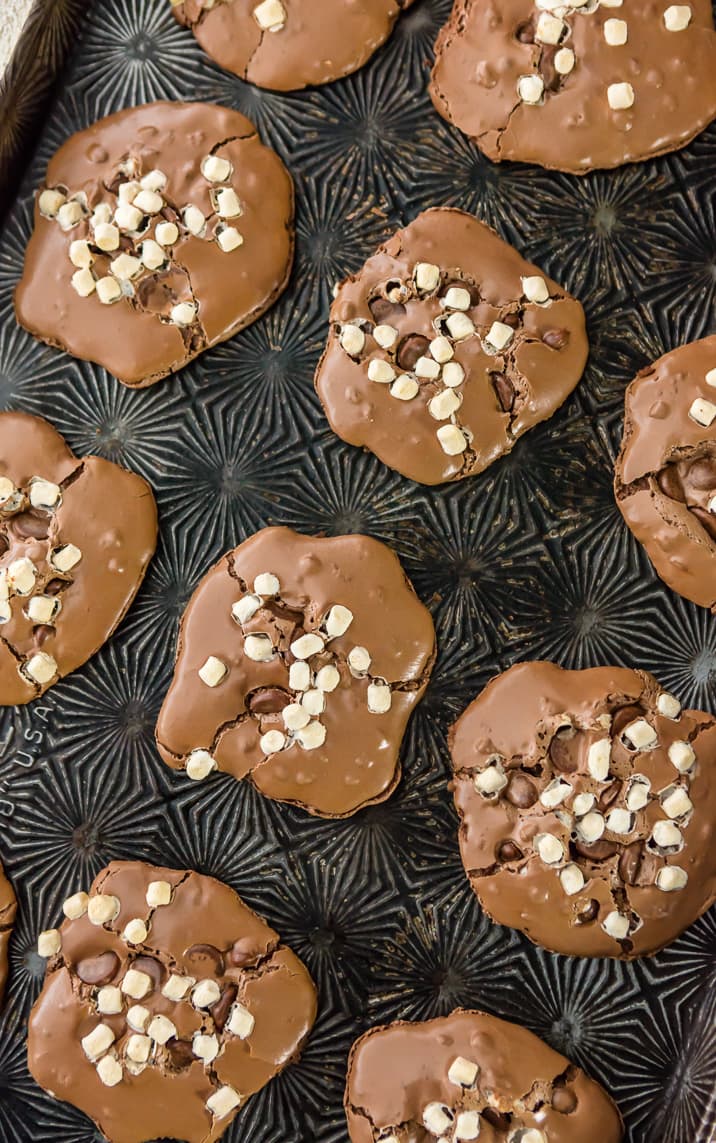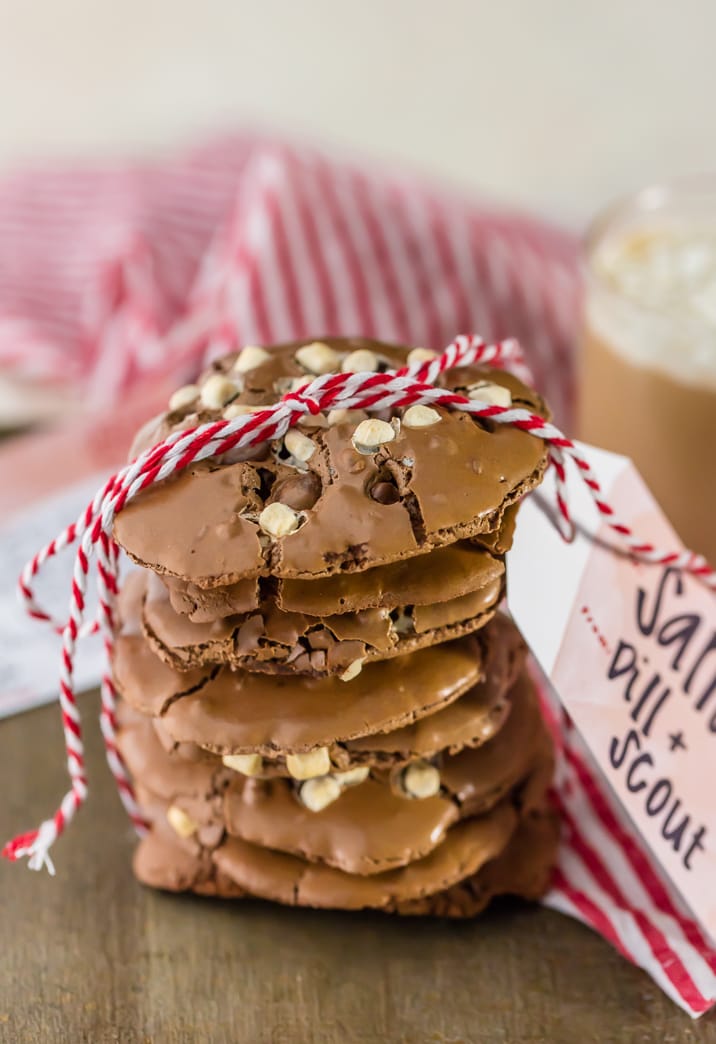 This year I was both honored and scared when asked to participate in the first ever Better Homes and Gardens Cookie Exchange!!! BHG is one of my favorite magazines and brands on EARTH, so when they emailed and asked me to do some baking, of course I said yes. More like "YES!". Then the brainstorming began. I knew I needed something simple, delicious, and of course chocolate. Because…duh.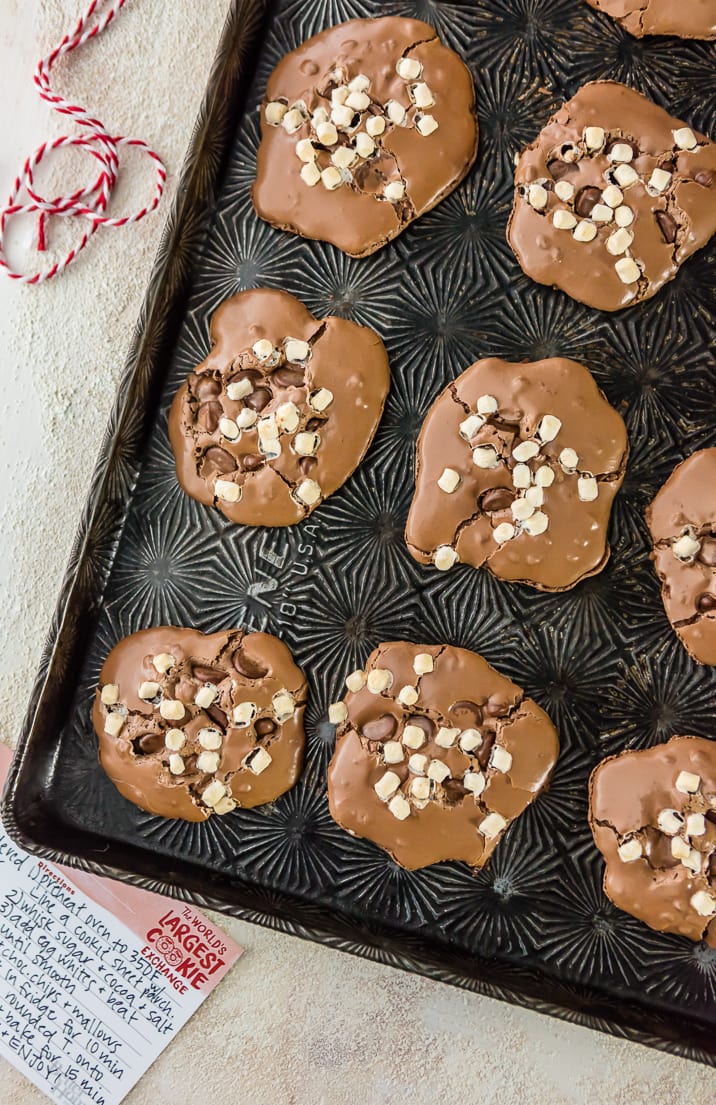 I saw these Volcano Cookies and thought all they needed were some tiny marshmallows to make them complete. I adapted the recipe to make them just like my favorite Winter drink, HOT CHOCOLATE, and a new favorite recipe was born!
Flourless hot chocolate cookies are the perfect (super easy) recipe for the World's Largest Cookie Exchange!!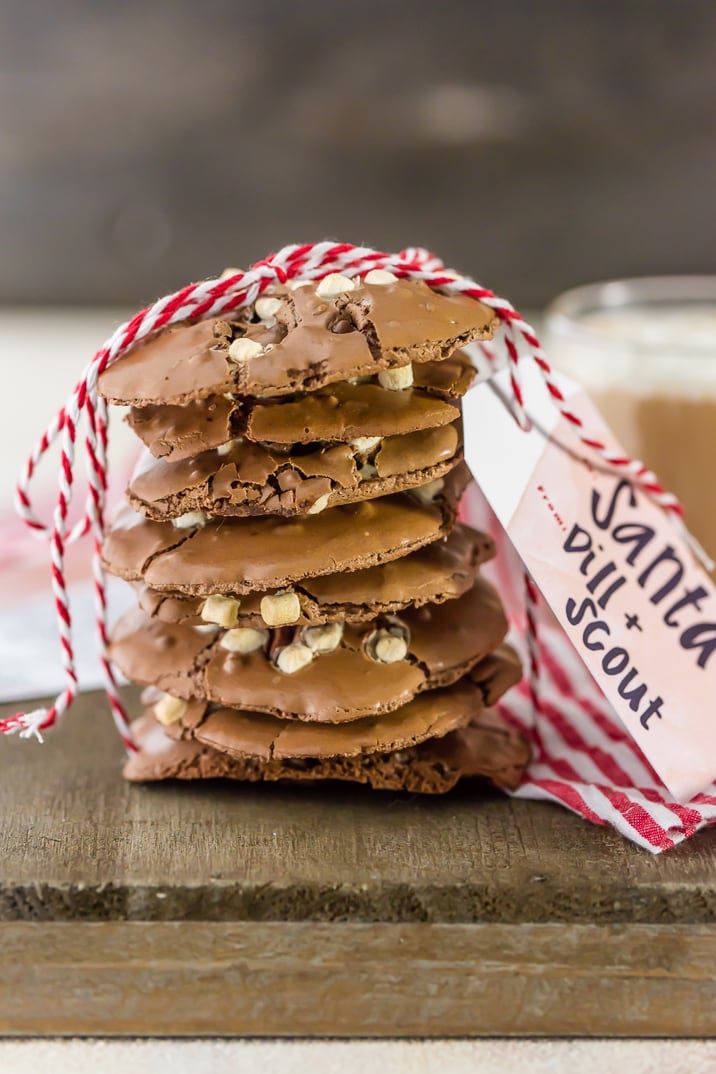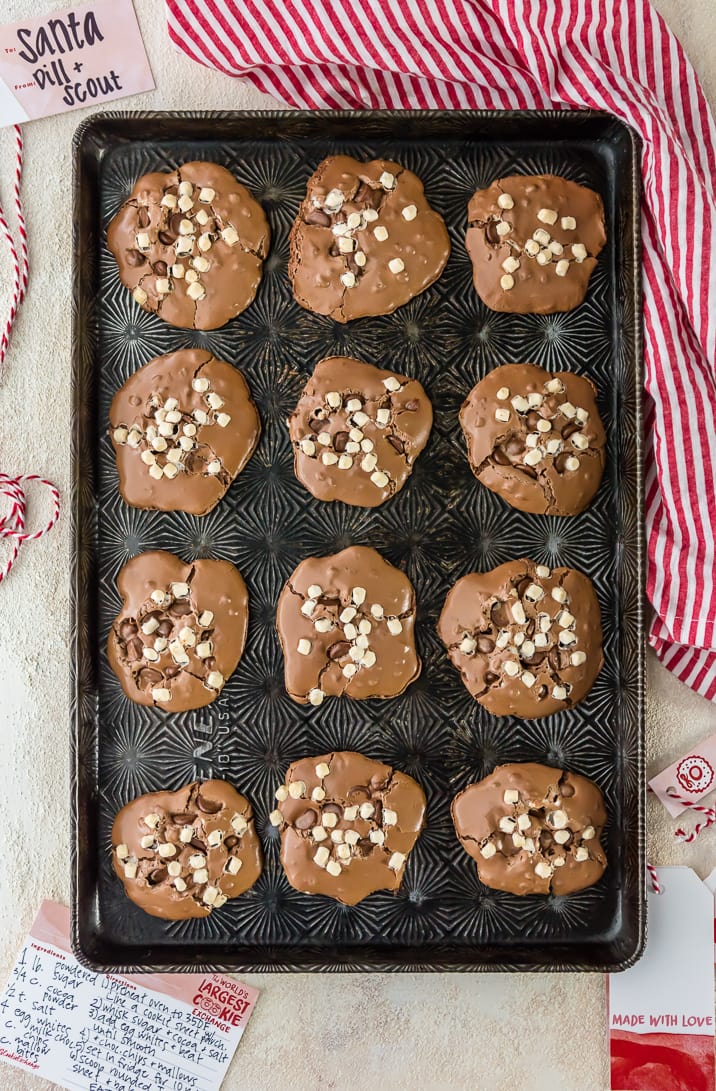 BHG wants to get YOU involved in the #BHGCookieExchange as well! See those super cute gift tags and recipe cards? You can print off your own copies HERE. Following that link will also take you to tons of other favorite holiday cookie recipes…the more the merrier! Be sure to share your favorites on social media using hashtag #BHGCookieExchange to join the fun!
Happy baking to all the new bakers and experienced bakers this holiday season!
Flourless Hot Chocolate Cookies
10 minPrep Time
15 minCook Time
25 minTotal Time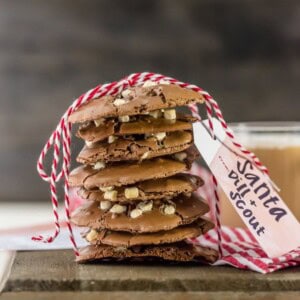 Ingredients
1 lb. powdered sugar
3/4 c. unsweetened cocoa
1 tablespoon cornstarch
1/2 tsp. salt
4 large egg whites
1 cup good quality milk chocolate chips
3/4 cup mini marshmallow bites (in the shaker...if you can't find these mini mini ones, cut small marshmallows in fourths), plus more for garnish
Instructions
Preheat oven to 350F. Line a baking sheet with parchment paper.
In large bowl, whisk sugar, cocoa, cornstarch, and salt.
Add egg whites and beat until smooth. Add chocolate chips and 3/4 cup mini marshmallows. Place bowl in fridge and allow to cool for 10 minutes.
Using a spoon, drop 1 inch balls of dough, 2 inches apart, onto prepared cookie sheet. The dough is pretty thin, so don't be worried if they flatten quite a bit. Sprinkle cookies with extra marshmallows.
Bake for 15 minutes, or until set and crackly. Let cool on cookie sheets 3 minutes; then transfer to a cooling rack until cool. Repeat with remaining dough.
Enjoy!
7.6.7
1908
https://www.thecookierookie.com/flourless-hot-chocolate-cookies/