There are two more chances to attend Food Truck Friday in Tower Grove Park this season!! Don't miss out!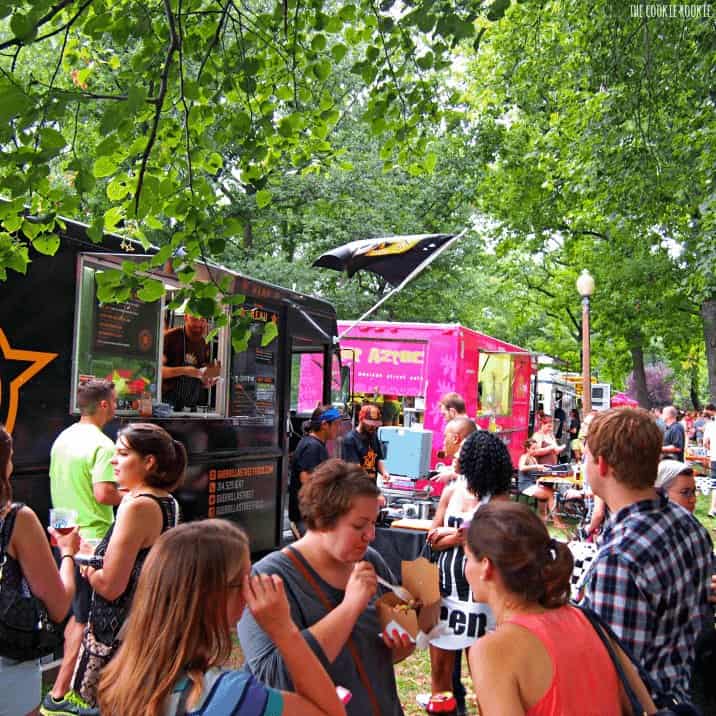 As you guys probably know, because I can't quit talking or thinking about it, Pat and I leave on our 1 year Anniversary Honeymoon to Jamaica this weekend!! I've been running around with my head cut off trying to get ready to leave. I have some incredible guest posts coming your way while I'm gone, so get excited! Some of my favorite bloggers will be here to keep you company :). I've still got to schedule some posts, complete some others, and buy a swimsuit. I bet you can guess which task I'm dreading most. This albino doesn't love swimsuits!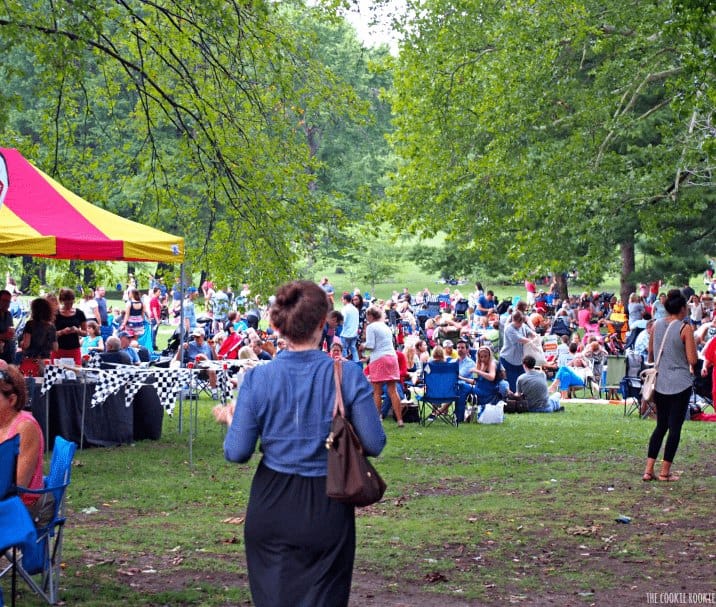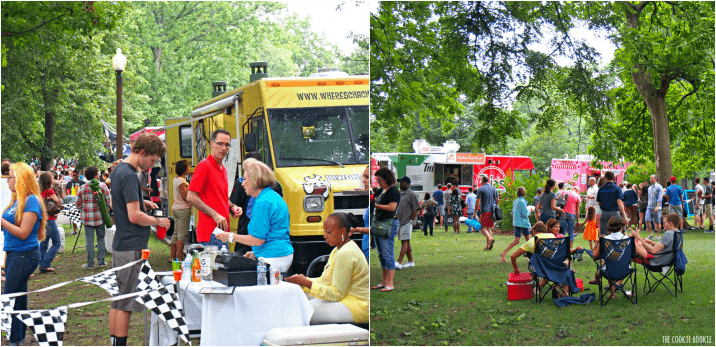 Before I leave, I wanted to be sure to tell you about one of the coolest things we have attending in STL lately, FOOD TRUCK FRIDAY! One Friday a month, 26 food trucks make their way to Tower Grove Park and feed the masses. And it was glorious. It was my ultimate happy place. I mean…duh.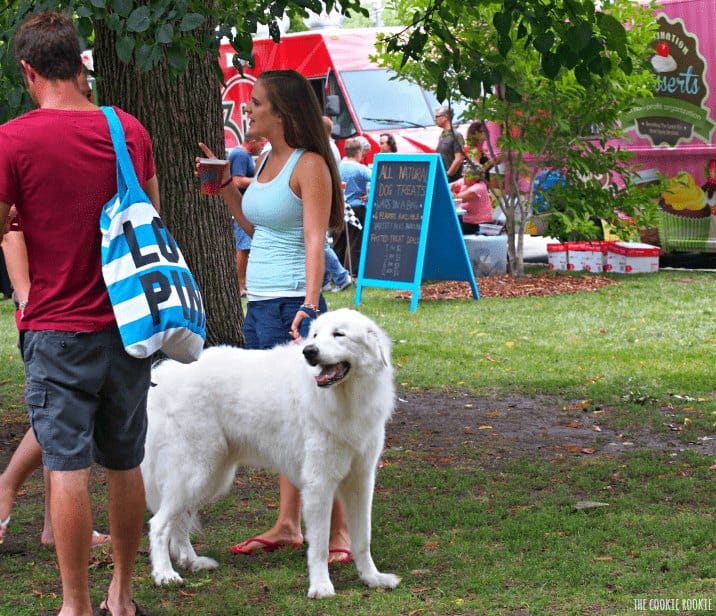 I knew it would be fun, but it was so much bigger than I anticipated or knew. The food! The variety! The people! The yard games! The dogs!!! Can you tell that I loved it?! We met a sweet friend from college and her beautiful family there for a night of cramming our faces with all different types of food, and it was so fun. It was SO hard to pick which trucks to hit, but I think we chose pretty well. We started out at Hot Aztec for some mole chicken tacos and street corn. (click here for the map of trucks!)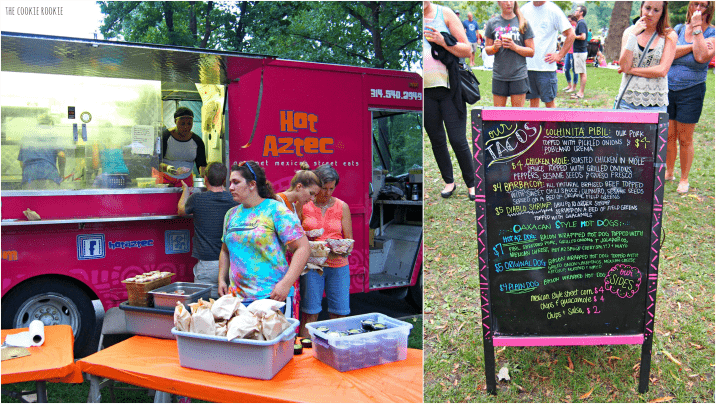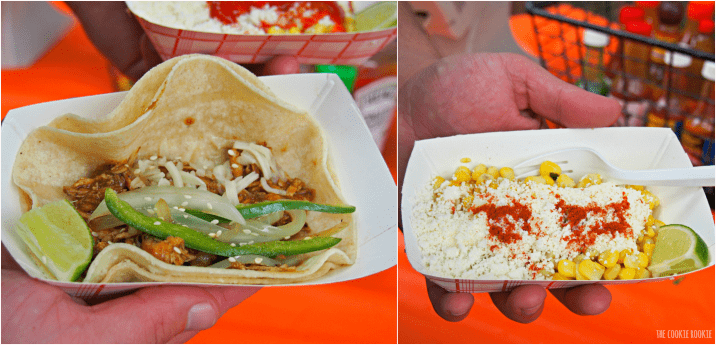 I loved their soda selection!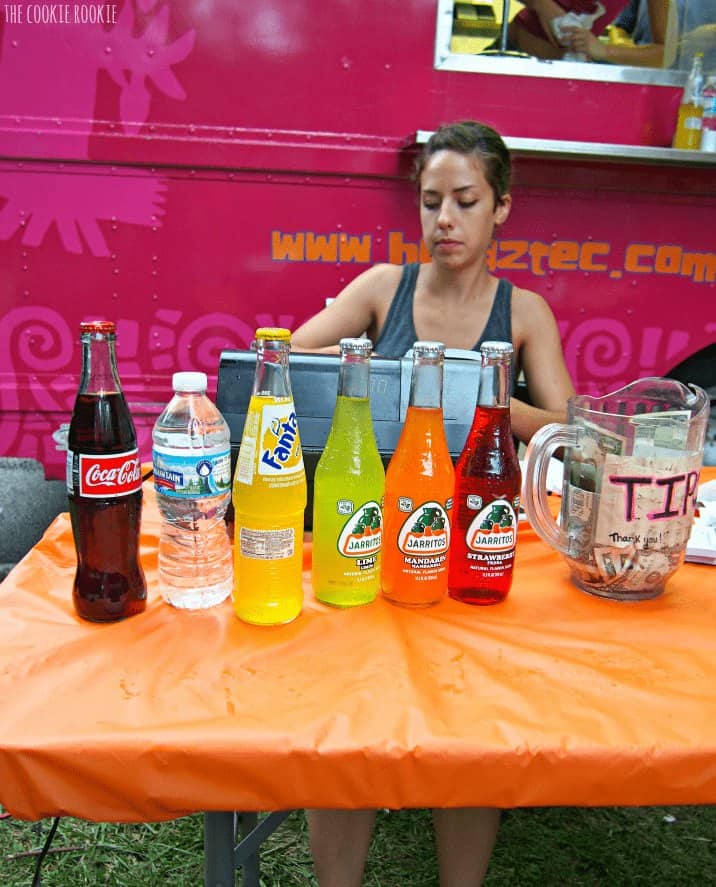 We switched things up after that and visited The Meltdown for a caprese grilled cheese. DANNNNNG. Not complaining about that grilled cheese. Amazing.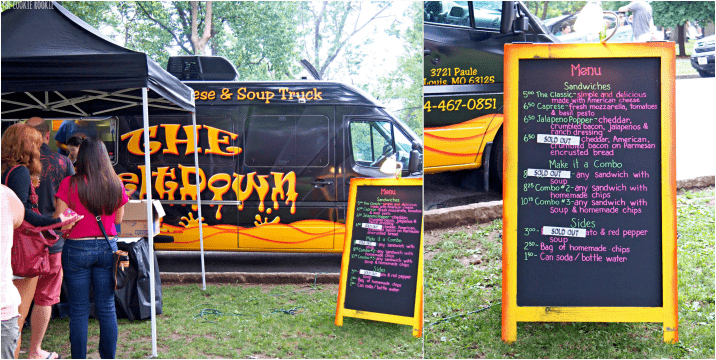 Jen's cute baby Quinn photobombed the grilled cheese!! Sweetest baby ever :)
We finished off the night with Pie Oh My. I had my eye on that truck all night. Strawberry Basil Pie…you complete me.
There were so many delicious trucks we didn't get to try! Next time I'm going to have to take off work and get there super early. I have some major food truck work to do! I need to get my hands on a (Cupcake Wars Champions!) bacon cupcake from The Sweet Divine! The food trucks will be back in September and October, so I hope to see you there. Like I said, it's my happy place. :)
Happy Wednesday!