FREEZER FRIENDLY FRENCH ONION CHICKEN NUGGETS! These unique chicken nuggets (made with SunChips!) are baked in the oven, made crispy from a batter made of French Onion of SunChips® French Onion Flavored Whole Grain Snacks. . BEST EVER!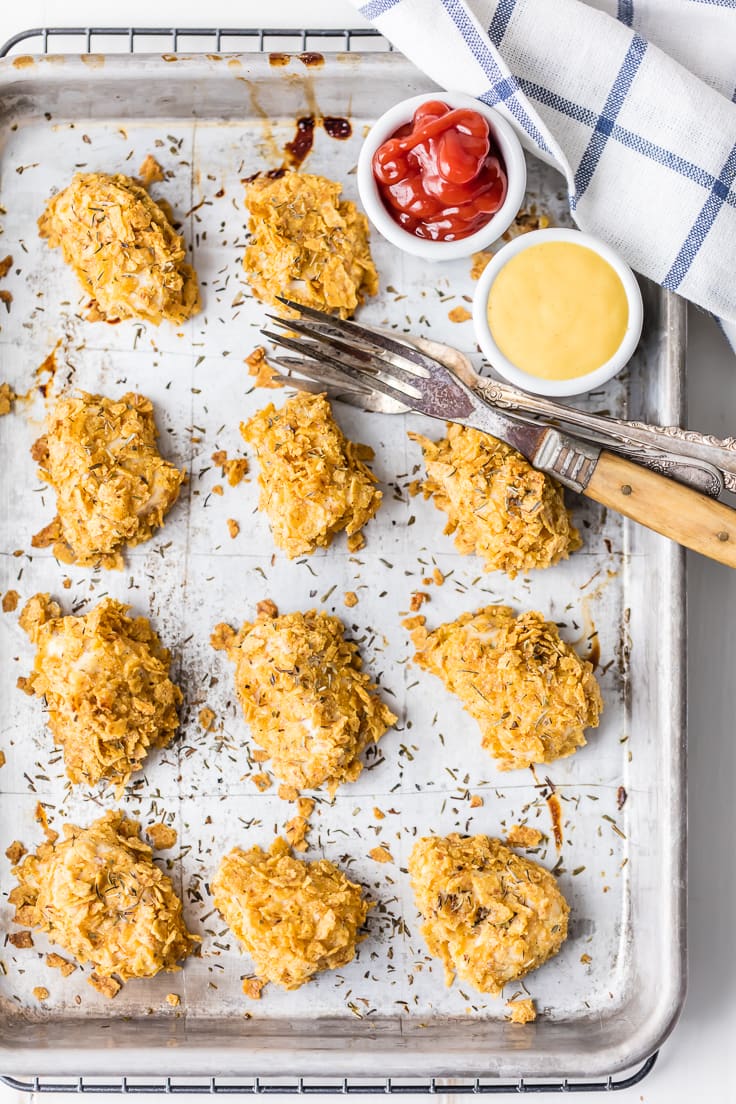 This recipe is a game changer. GAME CHANGER. Why have I never made homemade chicken nuggets before? I mean…mind blown. These French Onion Chicken Nuggets are a homemade version of a childhood favorite, baked to crispy perfection in just minutes. The secret ingredient (not so secret…it's FRENCH ONION SUNCHIPS® French Onion Flavored Whole Grain Snacks!) makes the outside extra tasty while keeping them from being too heavily breaded. Don't be fooled, adults can love chicken nuggets too! This is the kind of meal I could serve to Desdi and Ezra, but I have to make an entire extra batch just for Pat. SO GOOD!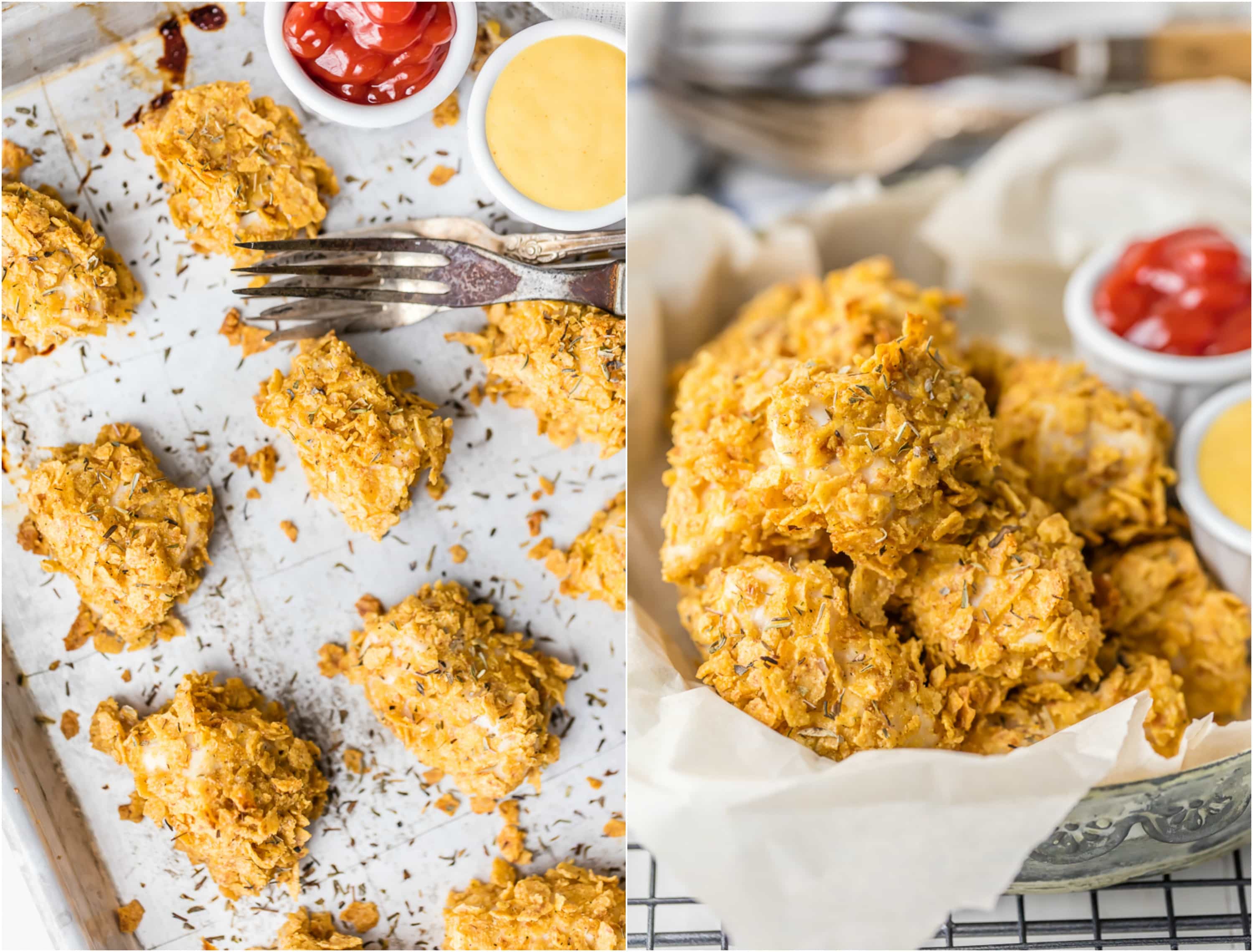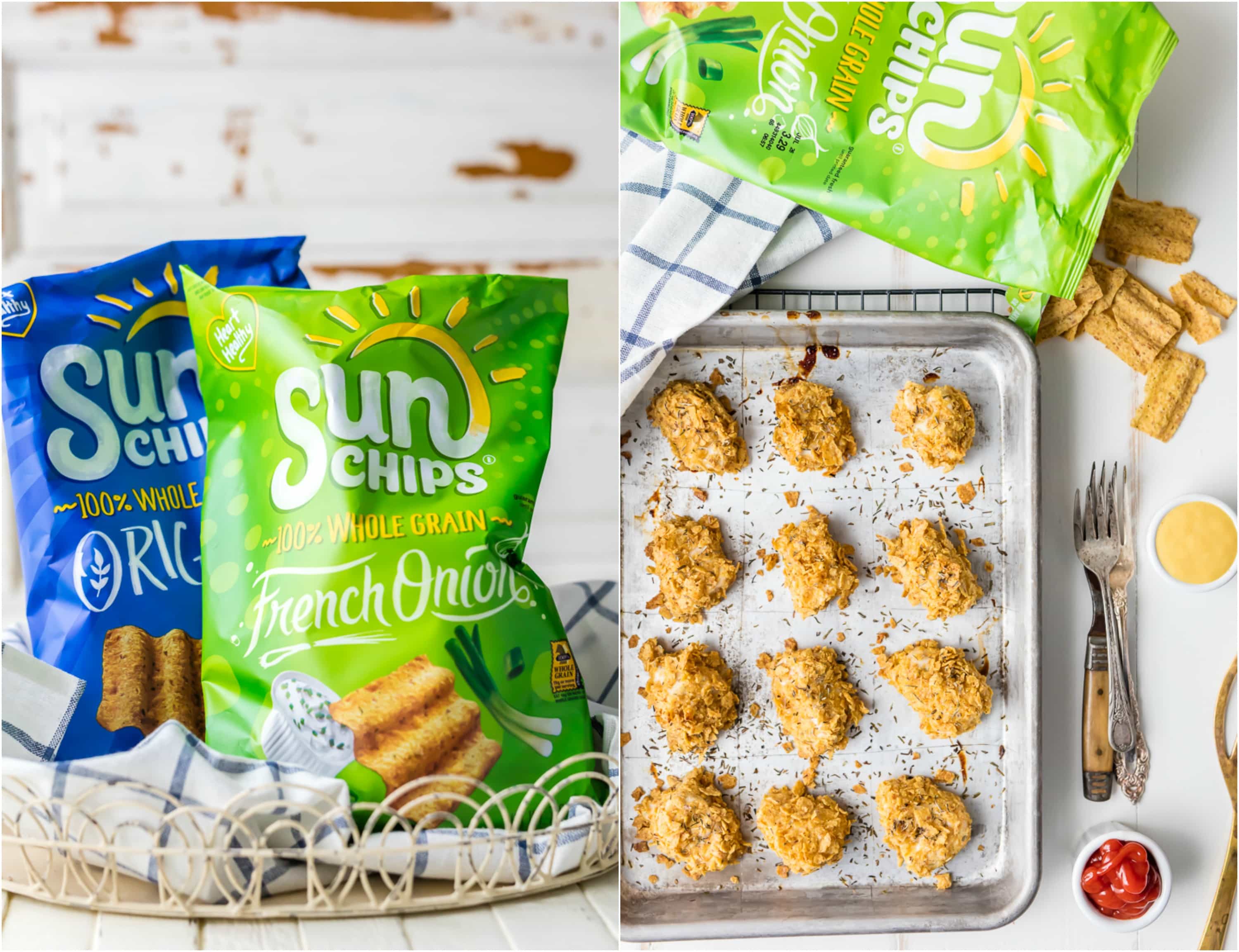 Like I said above, it's SunChips® Whole Grain Snacks that make these nuggets special. You could use any flavor, but I used the French Onion Flavor! These have always been a favorite, and they make the perfect crunchy topping to these Freezer Friendly French Onion Chicken Nuggets. If these can't put a smile on your face, I don't know what can!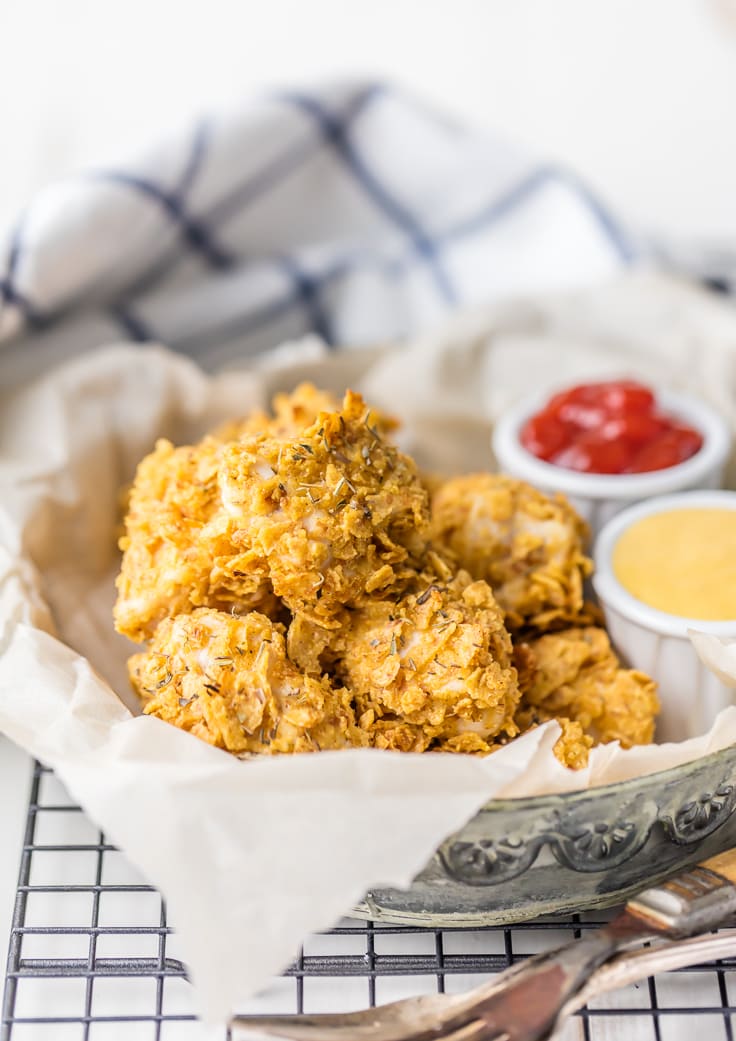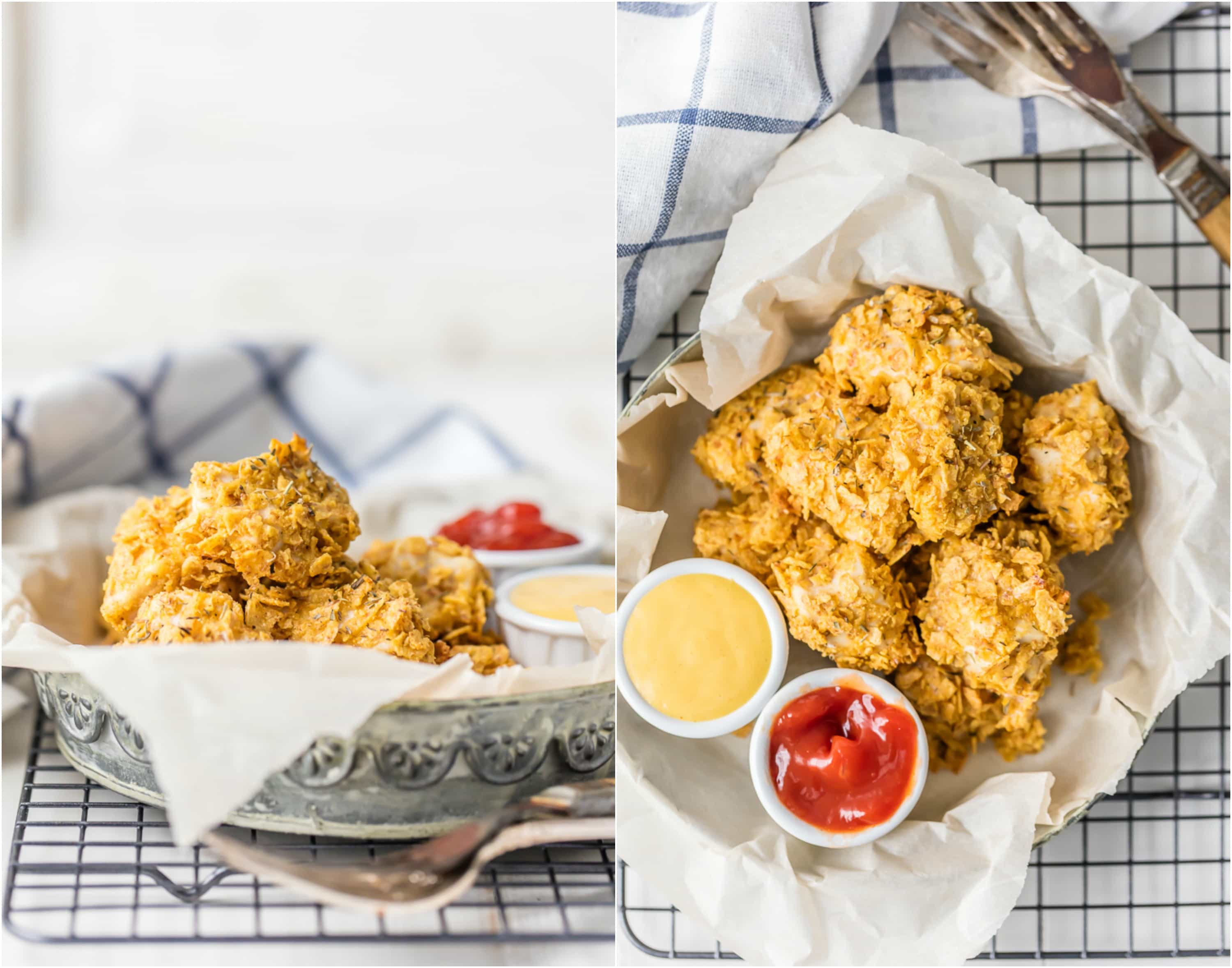 Okay I got side tracked with all that talk about laughing. BACK TO THE FRENCH ONION CHICKEN NUGGETS!! Did I mention these bad boys are freezer friendly? If you have any leftover after dinner (doubtful), just pop them in a freezer bag and freeze up to one month.
You can easily warm them up in a microwave or in the oven when you're ready to eat again. Like I said, game changer! SunChips® Whole Grain Snacks for the win!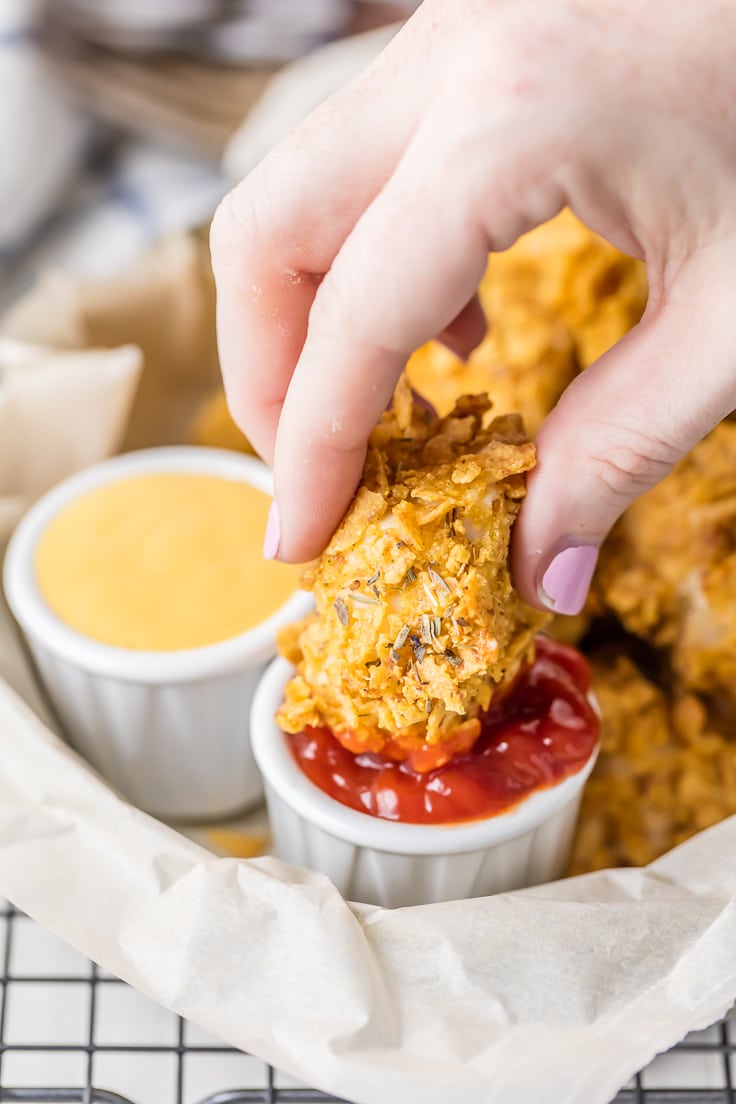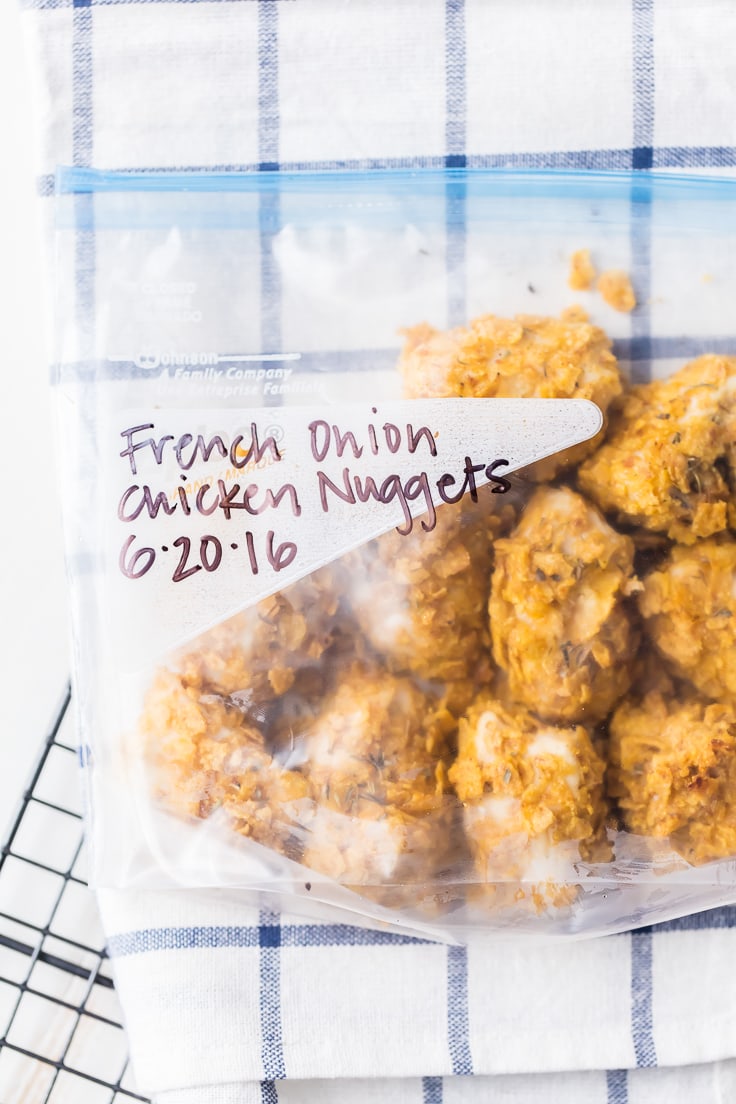 ENJOY!