hows all the holiday shopping going? if you're like me…you still have a LOT of gifts to buy. i have ideas for everyone…but pretty much haven't even really begun the actual buying. i better get on it! here are a couple ideas for the last minute gift-givers out there in blog-land.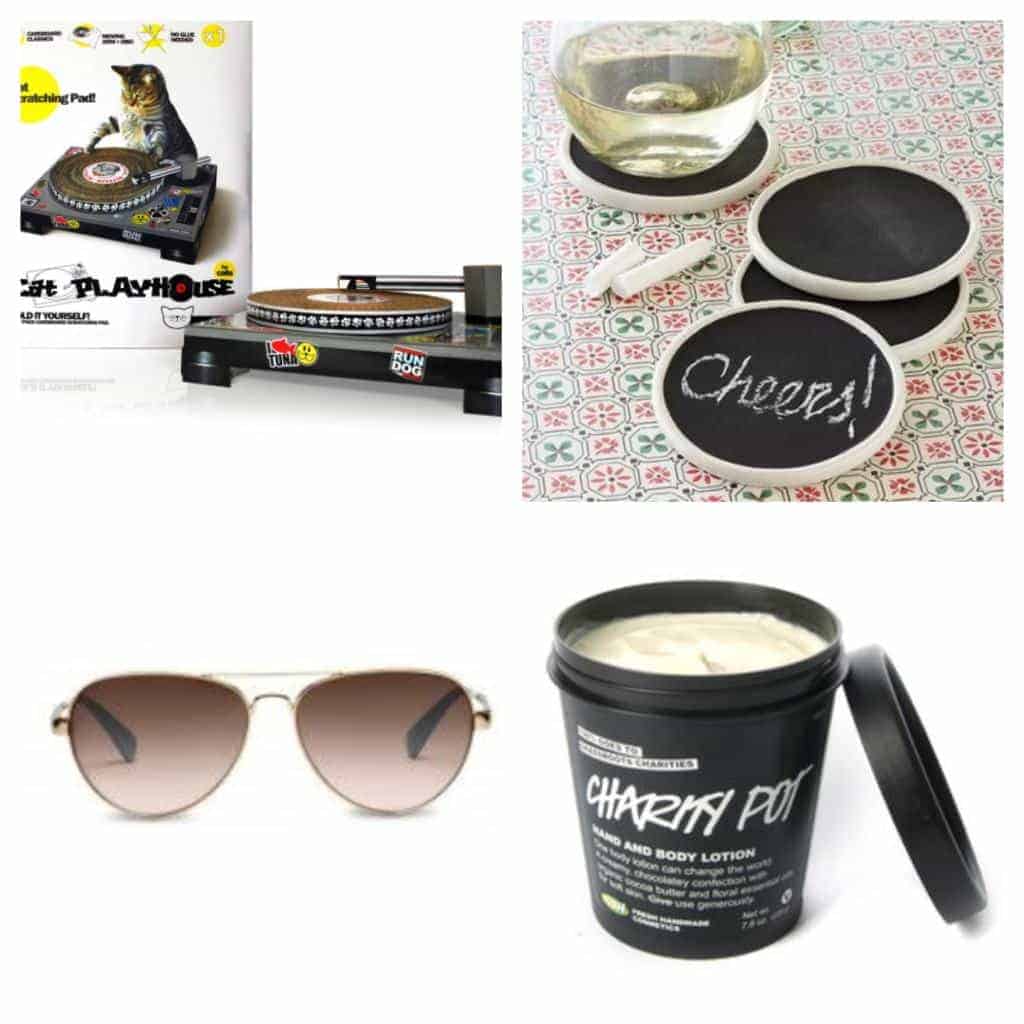 Cat DJ Scratching Deck: um, yeah. i have wanted this since before i even had a cat. dill is getting this. and he doesn't even have front claws. doesn't matter, he's still getting it.
Chalkboard Coasters: i think the chalkboard trend is slightly OOC…but i really like these. fun and not too much of a good thing. cute gift for a housewarming or stocking stuffer
Tom's Sunglasses: i love Tom's shoes. i wore light blue glitter toms for my wedding. (see pic below…desdi had matching toms and it was one of my favorite details of the wedding) :) Tom's makes awesome sunglasses and compared to a lot of other styles out there they are well-priced. lots of styles and colors!
Charity Pot: when my friend melissa got married, one of our bridesmaid's gifts were some soaps from Lush. LOVE. such a great store with so many delightful products. EVERY PENNY of sales for the charity pot lotion goes to charity. so awesome.
and just because i love my niece, i love Tom's, and i miss my wedding…here is the picture of me and dez rocking our blue glitter shoes!