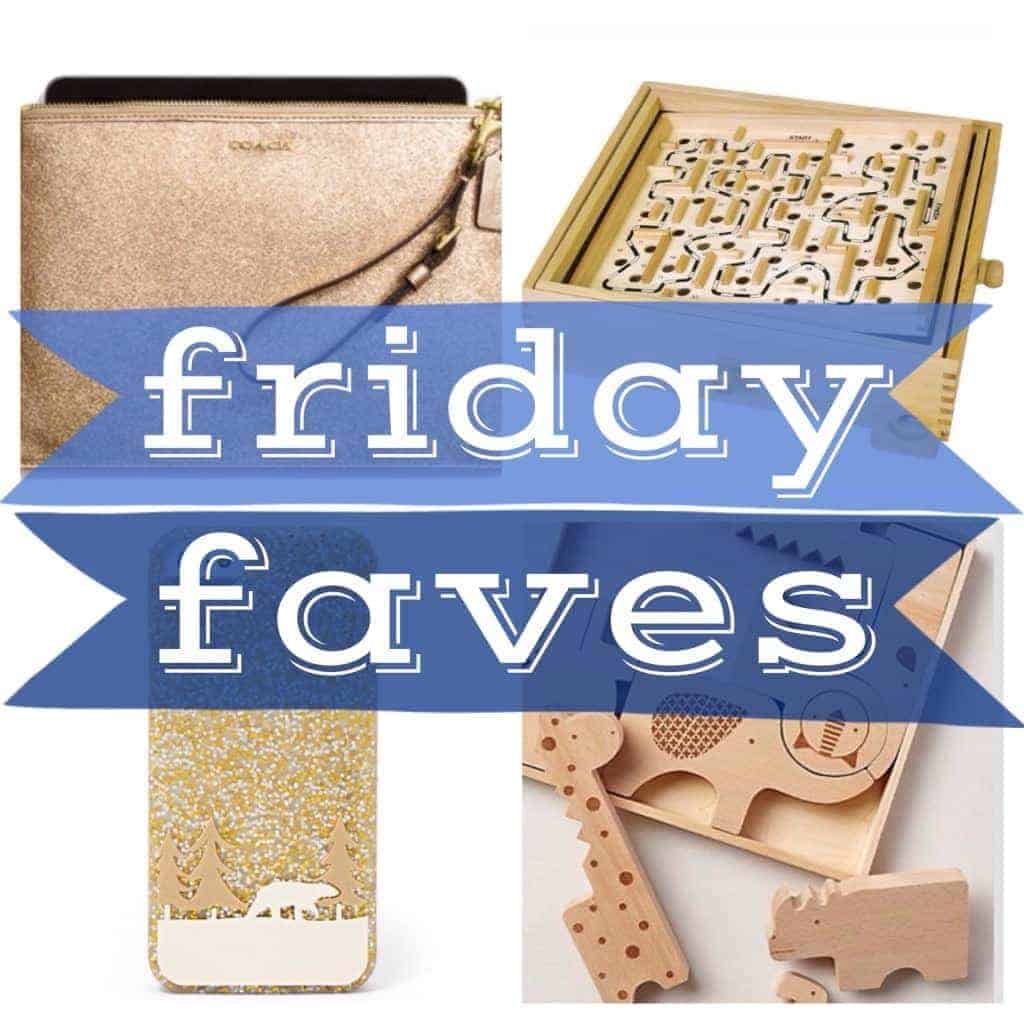 I just cannot believe that it is 2014. where did 2013 go?! oh, I know, it flew by planning a house and a wedding!! man…I wonder if 2014 will be all relaxed and easy going?? probably not :) well without further adieu…here are my favorite internet finds for this week. pretty and gold since its new years week!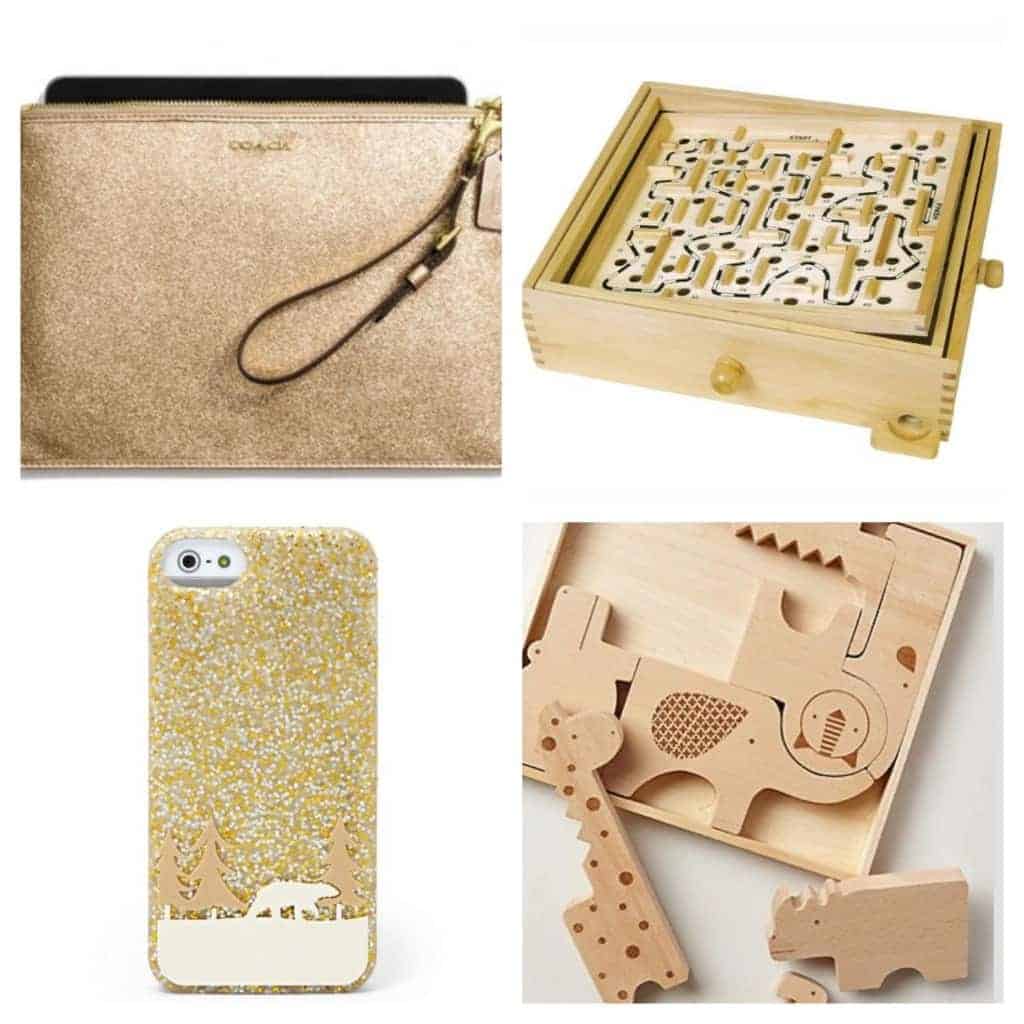 GLITTER FLAT ZIP CASE: can't go wrong with coach. can't go wrong with gold glitter coach that fits a mini iPad!! yes please!
WOOD LABYRINTH GAME: I remember watching my dad zoom through this puzzle when I was younger. I wonder if we still have one…mom, do you know? anyway I think these are awesome and brookstone has a great wooden one for only $24. cool!
WONDERLAND IPHONE 5 CASE: I like my case…but I like this one better. mine doesn't have gold and silver snow, or a bear on it. I need this one instead.
SAFARI JUMBLE PUZZLE: isn't that SO cute?! desdi needs this. pat, expect to see a charge for anthropoligie on our card…dez needs this!