I could not be more ready for summer. Its May 1st but I'm still needing a jacket in Missouri! I brought a little sunshine into my life by making these Frozen Lemon Sparklers…c'mon heat! We are ready for you!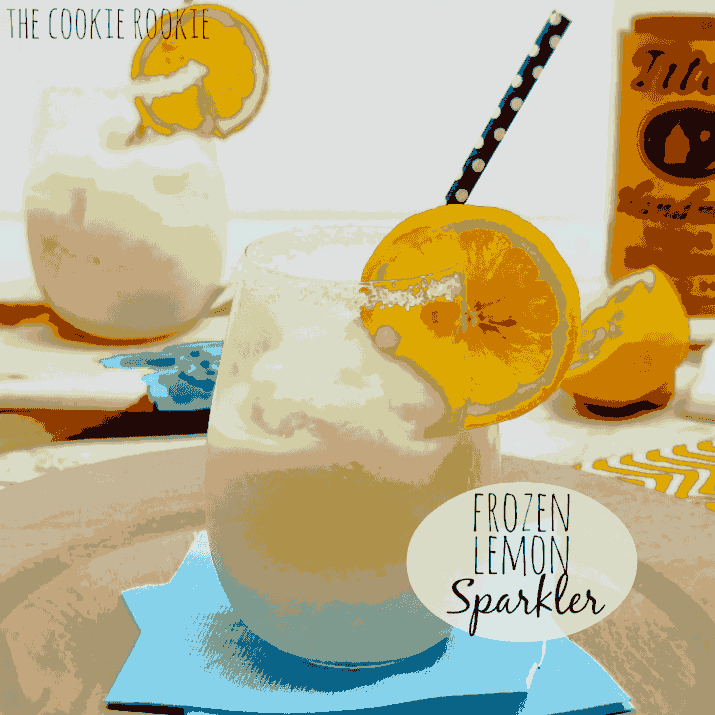 After college, I moved to Jacksonville, FL to live with my cousin. What was supposed to be a summer turned into four years!! My favorite little beach-side hideaway was called The Lemon Bar, known for their delicious drink, the Lemon Bar Freeze. I have always wanted to recreate the recipe, and I think I came pretty close this time. I have to admit, these are a tad better oceanside…but they were still pretty awesome, even being landlocked in MO!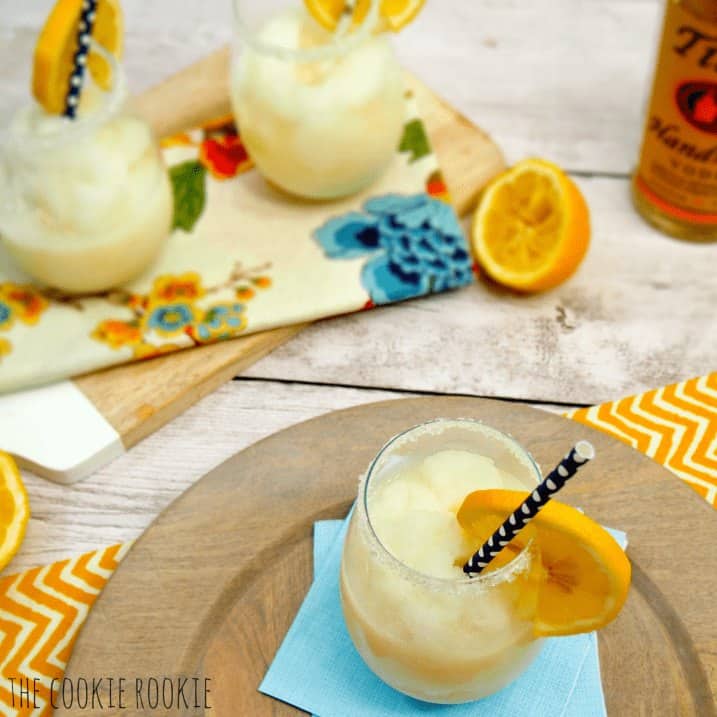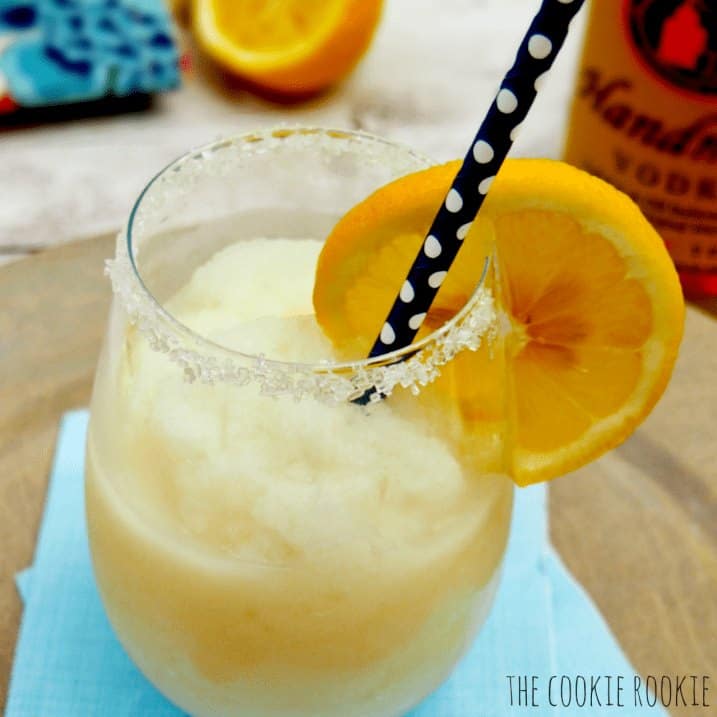 The secret ingredient to these summer beauties is vanilla greek yogurt. It creates a delicious, creamy, and refreshing combination that I can't quite put into words. All I know is, I may have found a new favorite cocktail!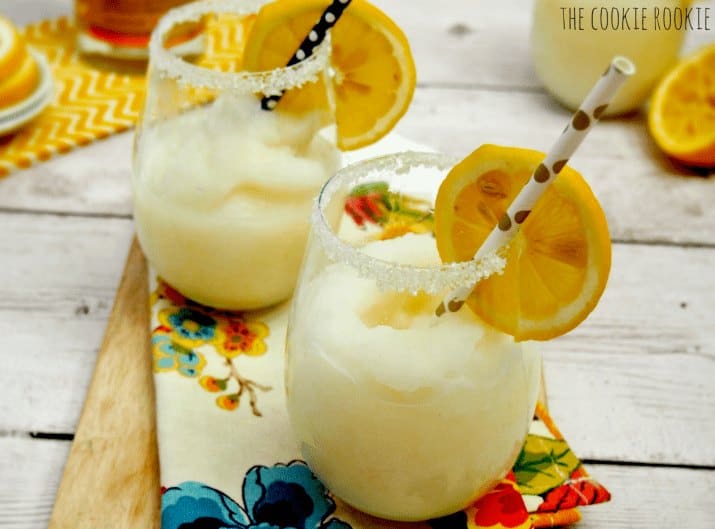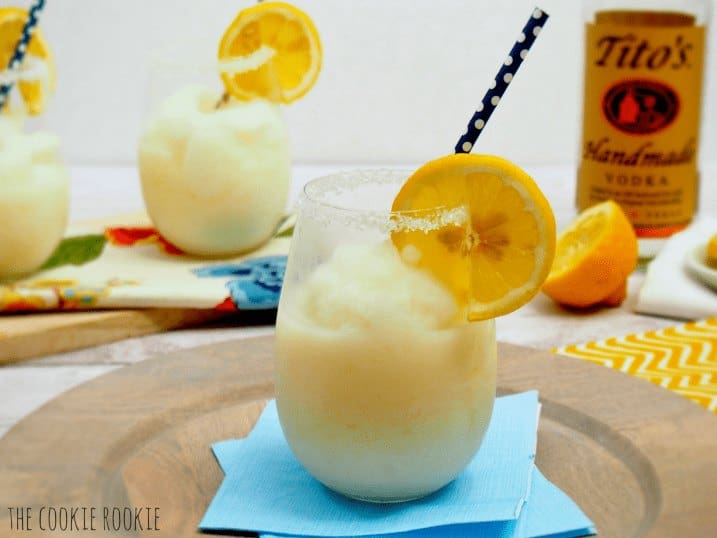 I'm at home in Missouri, the weather is still cold outside, and I miss the beach. These Frozen Lemon Sparklers bring me a small taste of my time in Florida, and makes me miss my friends in Jacksonville even more than I do on a normal day. What I wouldn't give to be sipping these with them on the sand right now! Cheers to summer!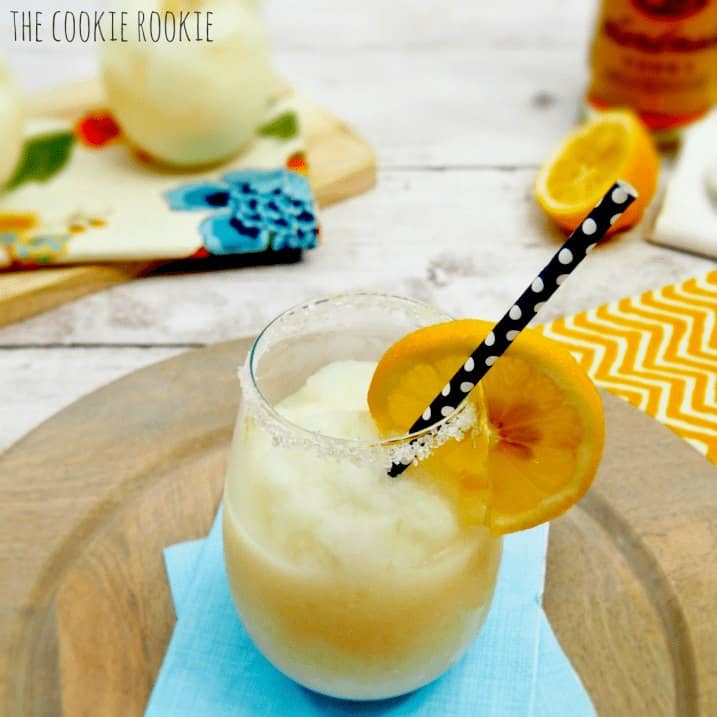 Be sure to check out this recipe, along with a ton of other great ideas for any occasion, at celebrations.com!