Doesn't get easier than Super Easy Fruit Salad in Pineapple Bowls! They're perfect for Summer!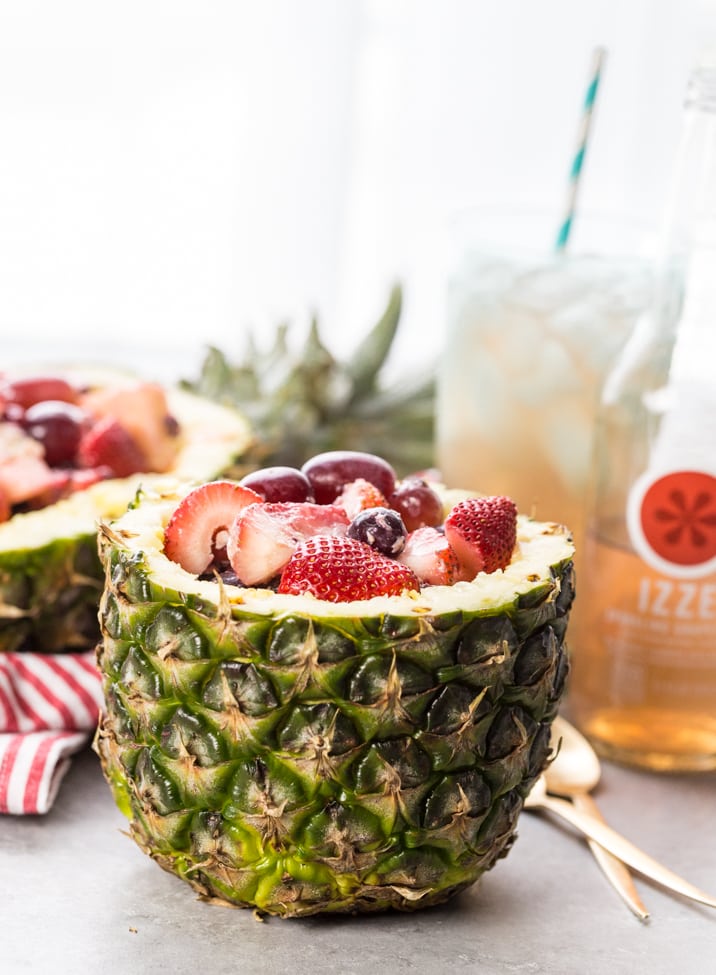 Fruit Salad Pineapple Bowls
So…I hate doing dishes. As in, it's a problem. I actually talked to Pat about it before we got married and pretty much said "I'll never be doing dishes". Never is an exaggeration, but he really has been super sweet and done more dishes than most do in a lifetime. He is married to a food blogger after all…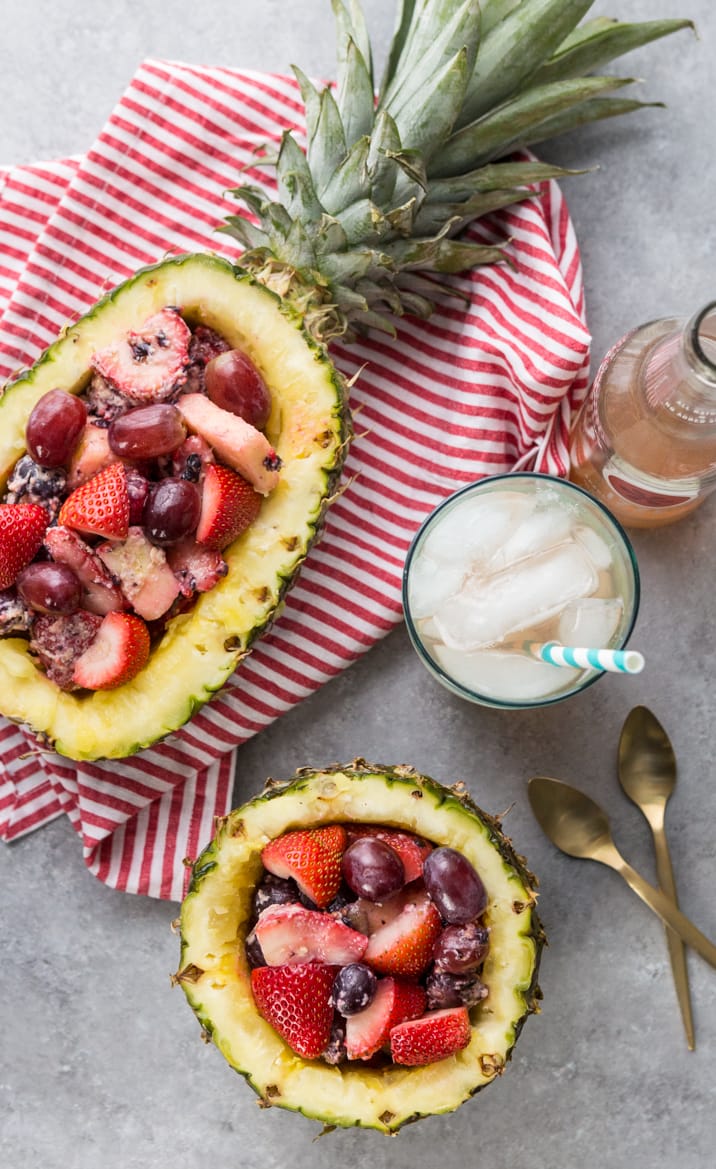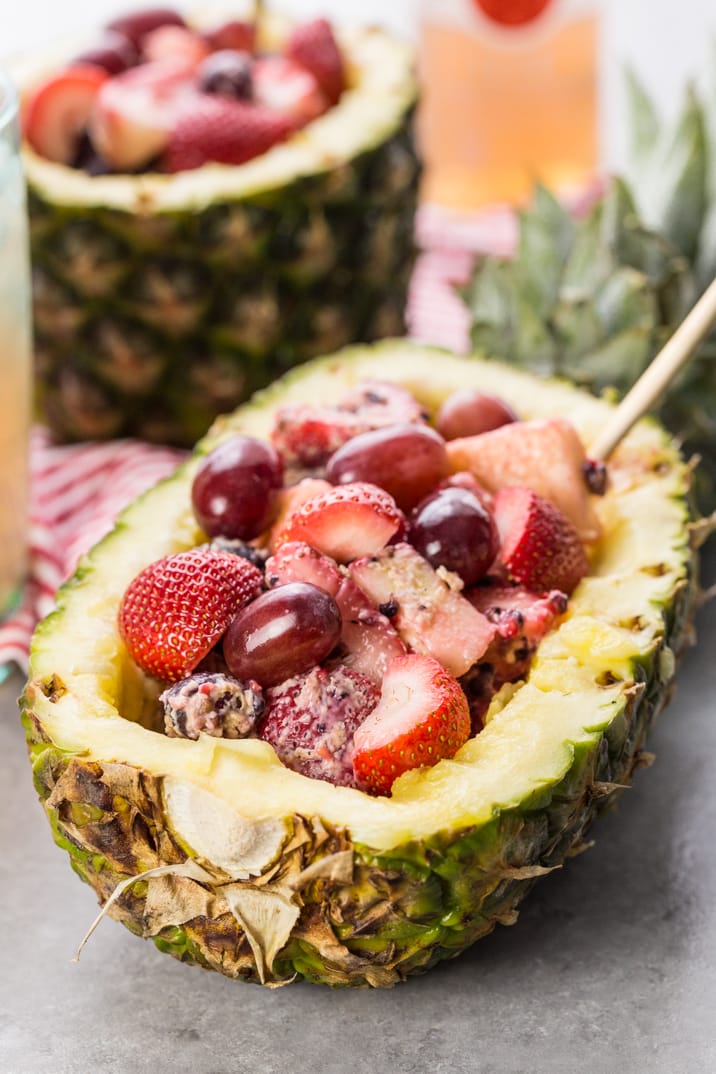 I don't know what it is. I think it's the soggy finger effect. I just HATE it and dread it. It's kind of like being a hairdresser but hating washing people's hair. It definitely is a problem. :)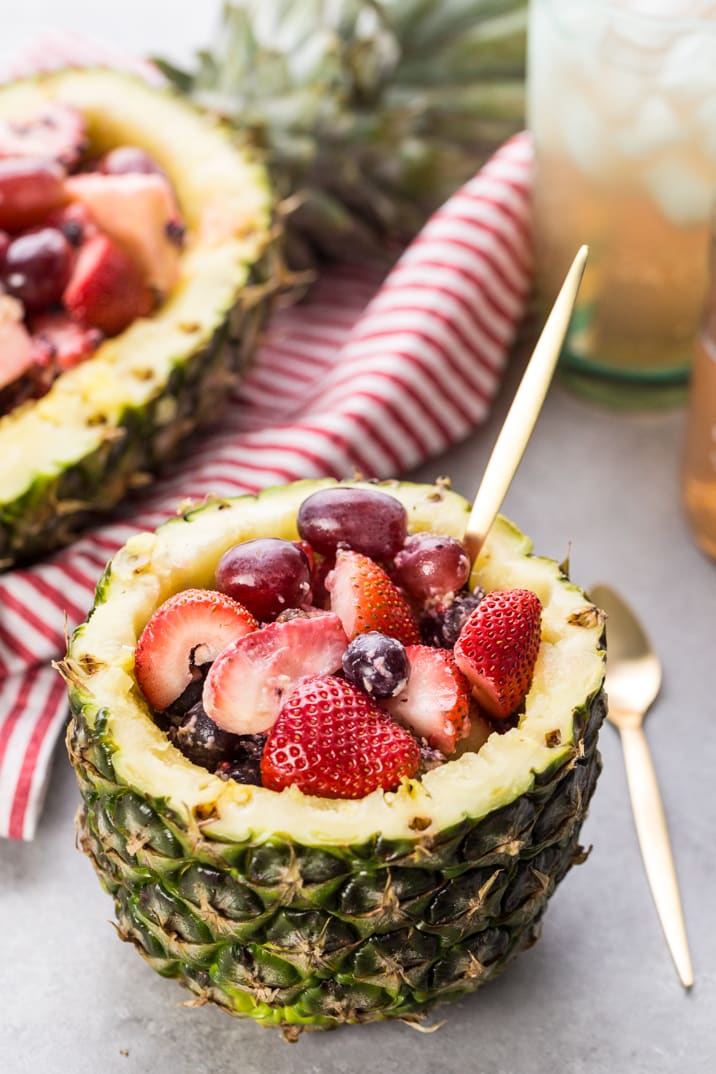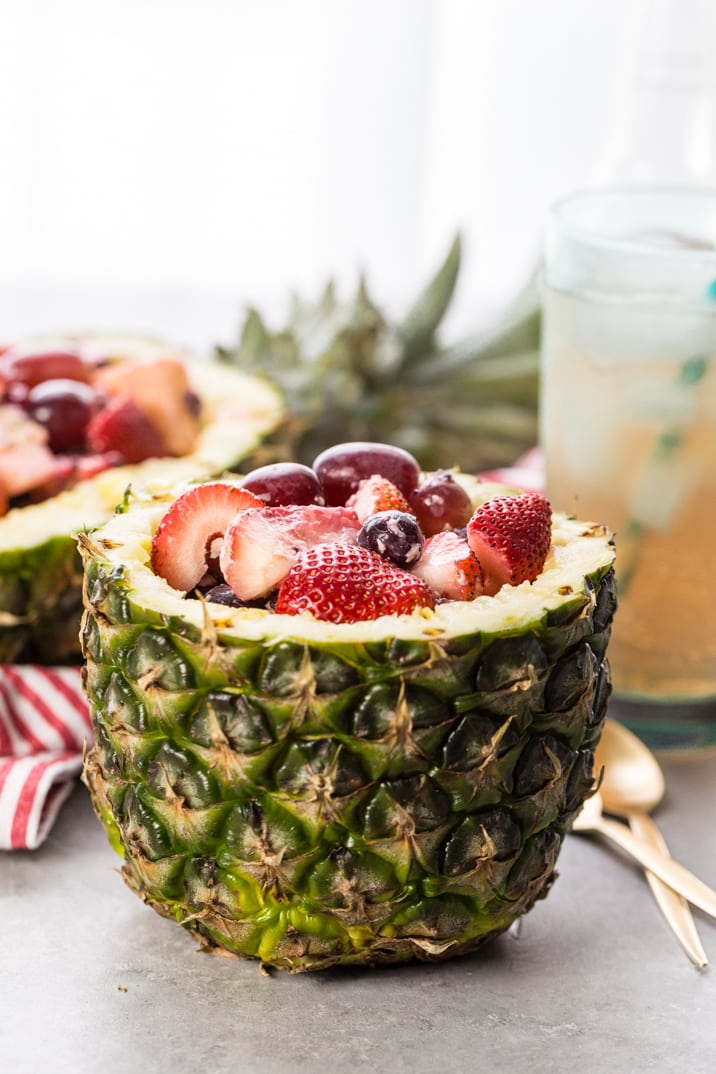 My hatred for doing dishes makes me love recipes like this even more.
Super Easy Fruit Salad in Pineapple Bowls.
NO DISHES. Well, one mixing bowl to wash…both those are quick and easy. Even for haters like me. You can just eat the fruit salad straight out of the pineapple. It works like a charm!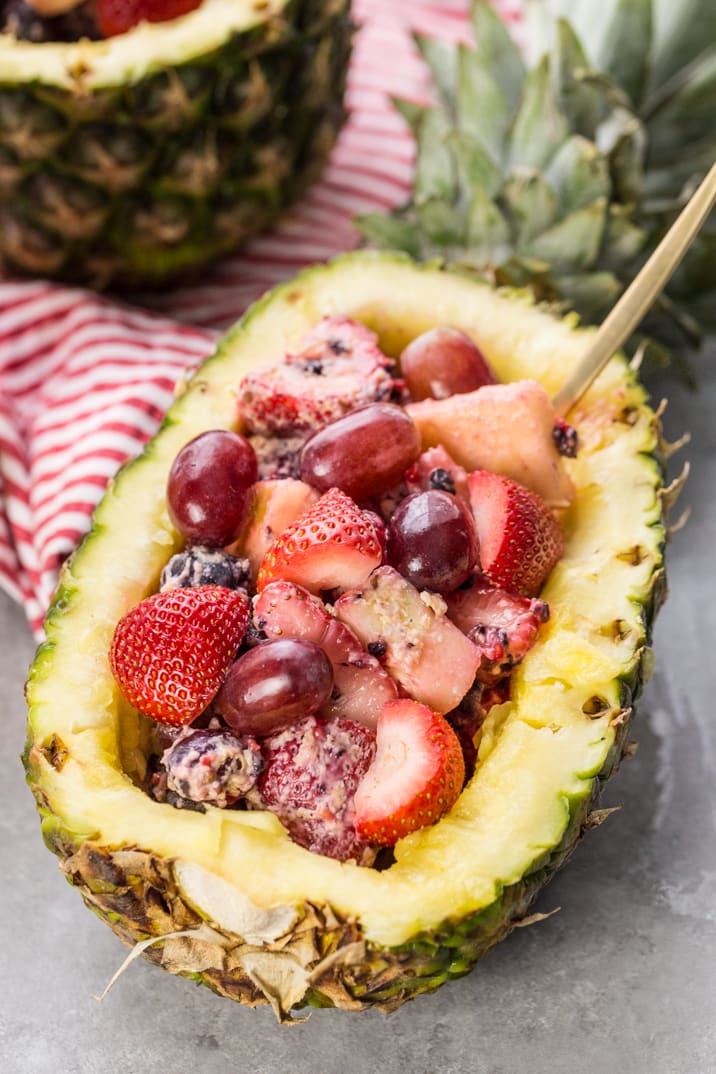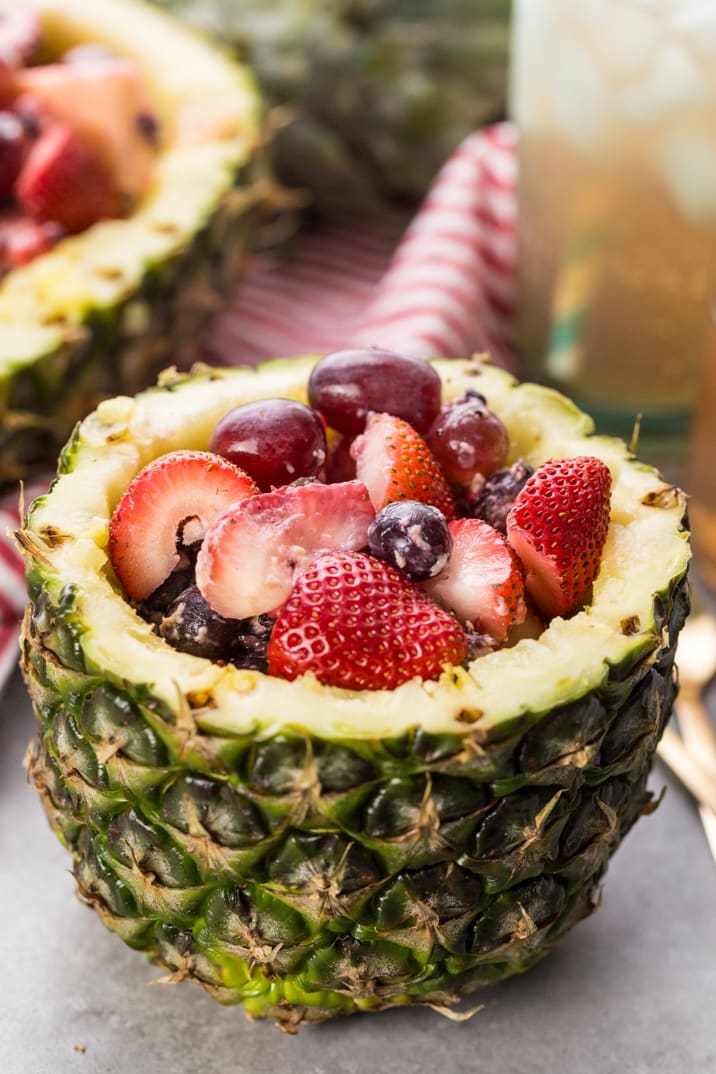 Happy Summer, everyone! Be sure to try these other easy fruit salad recipes too.