Doesn't get easier oSuper Easy Fruit Salad in Pineapple Bowlsr more perfect for Summer! Super Easy Fruit Salad in Pineapple Bowls!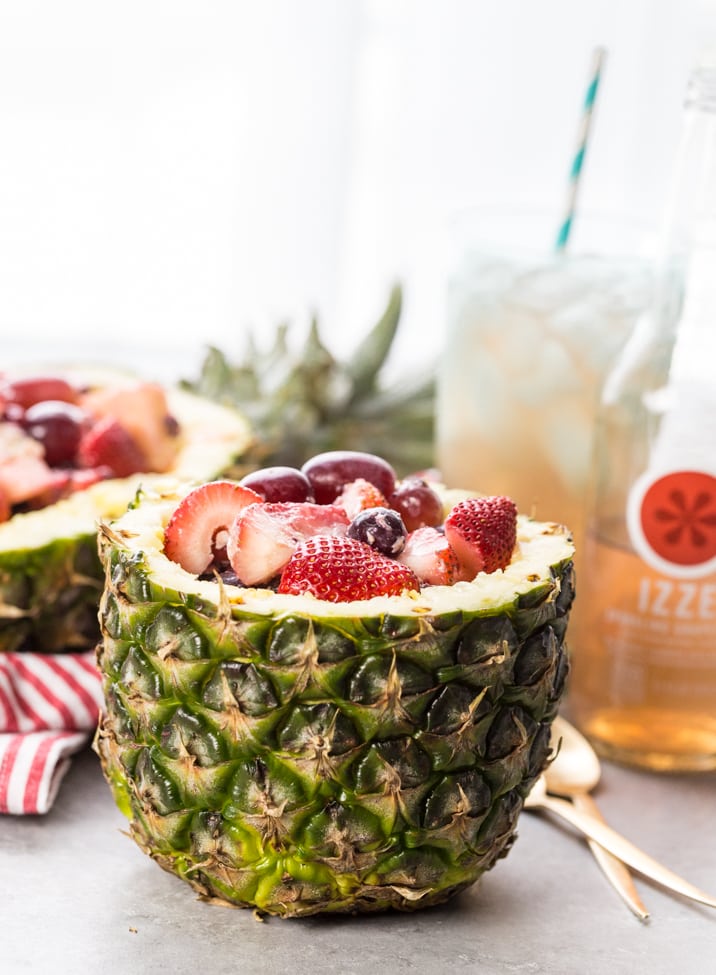 So…I hate doing dishes. As in, it's a problem. I actually talked to Pat about it before we got married and pretty much said "I'll never be doing dishes". Never is an exaggeration, but he really has been super sweet and done more dishes than most do in a lifetime. He is married to a food blogger after all…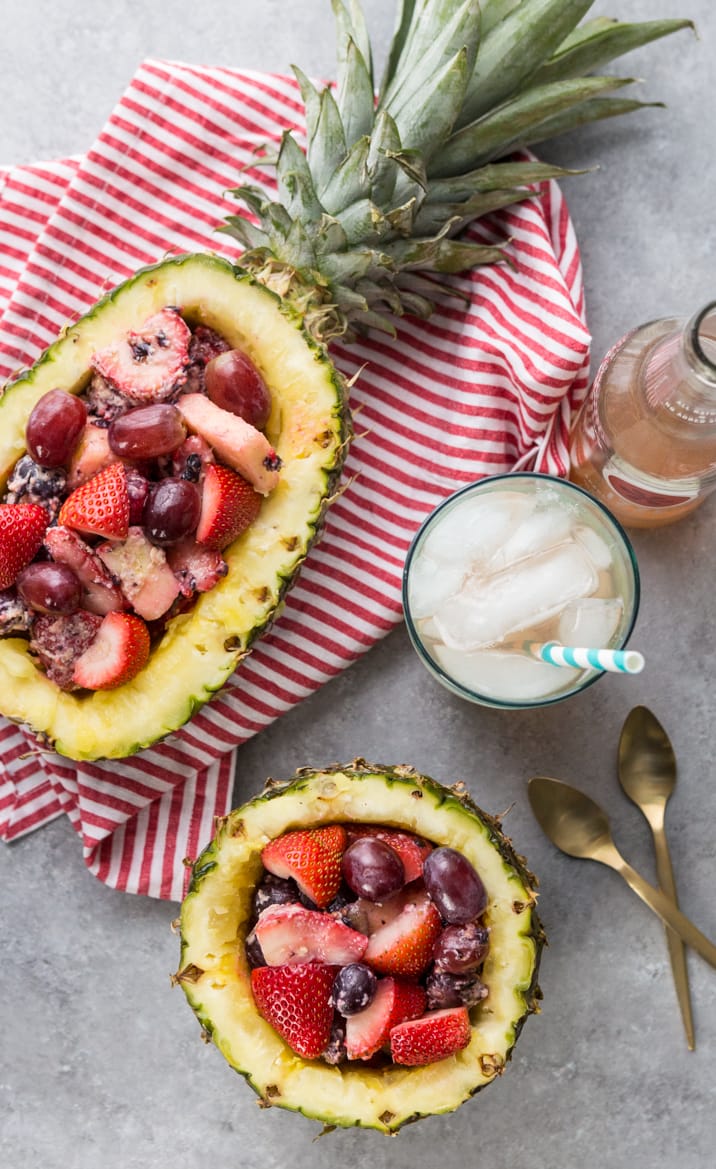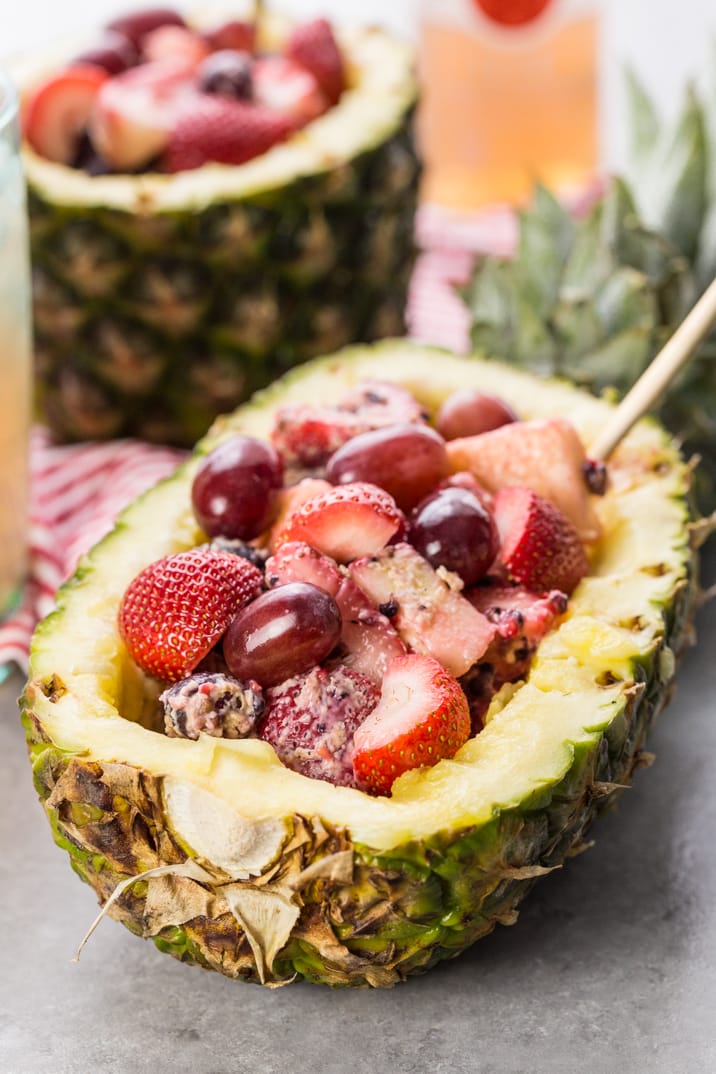 I don't know what it is. I think it's the soggy finger effect. I just HATE it and dread it. It's kind of like being a hairdresser but hating washing people's hair. It definitely is a problem. :)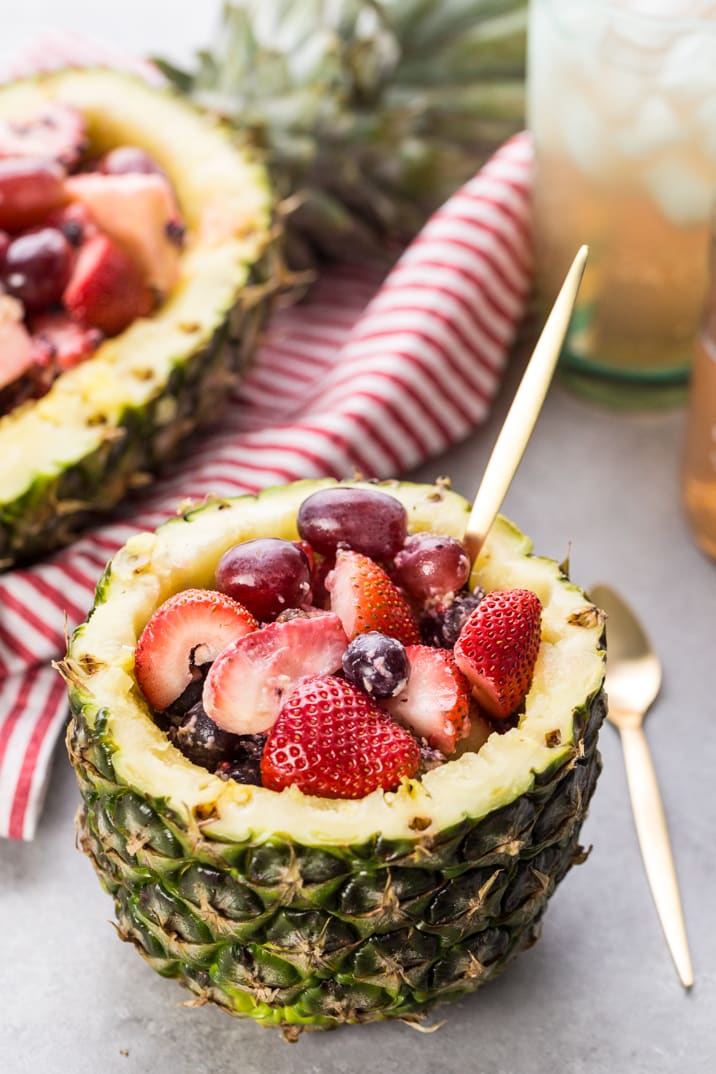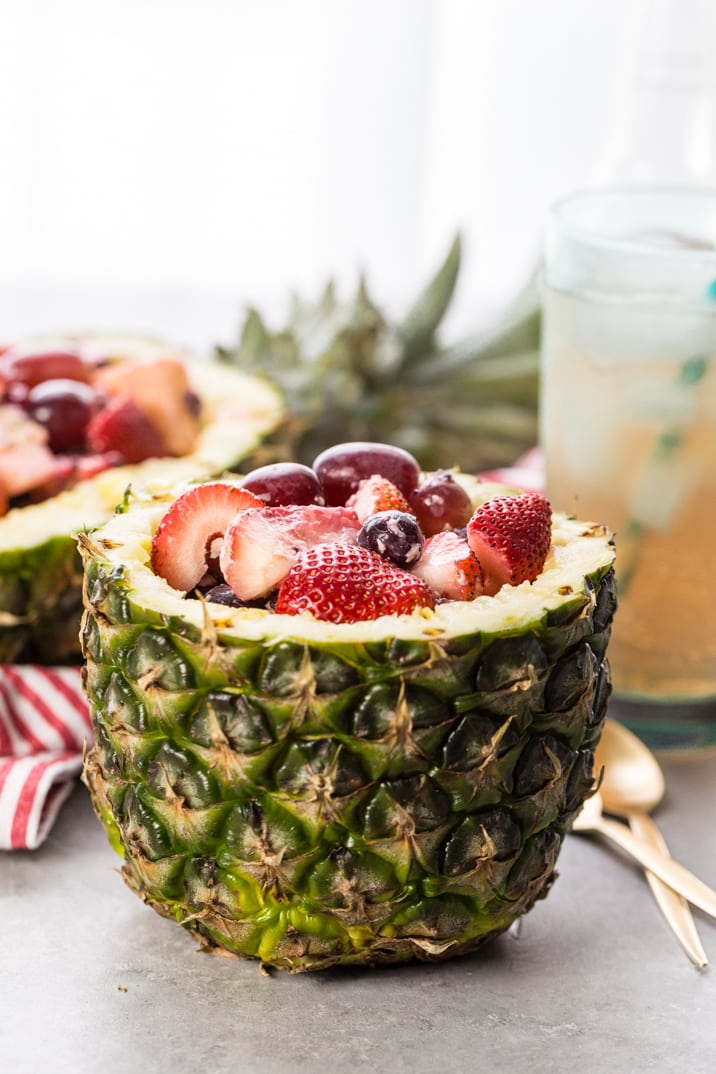 My hatred for doing dishes makes me love recipes like this even more.
Super Easy Fruit Salad in Pineapple Bowls.
NO DISHES. Well, one mixing bowl to wash…both those are quick and easy. Even for haters like me. You can just eat the fruit salad straight out of the pineapple. It works like a charm!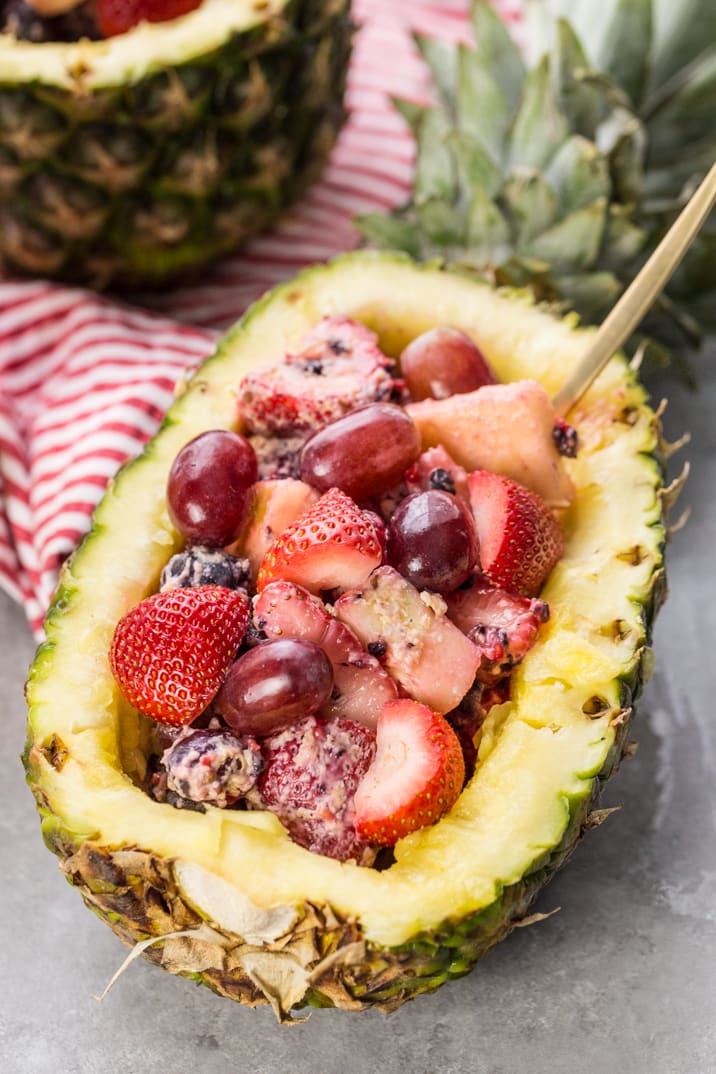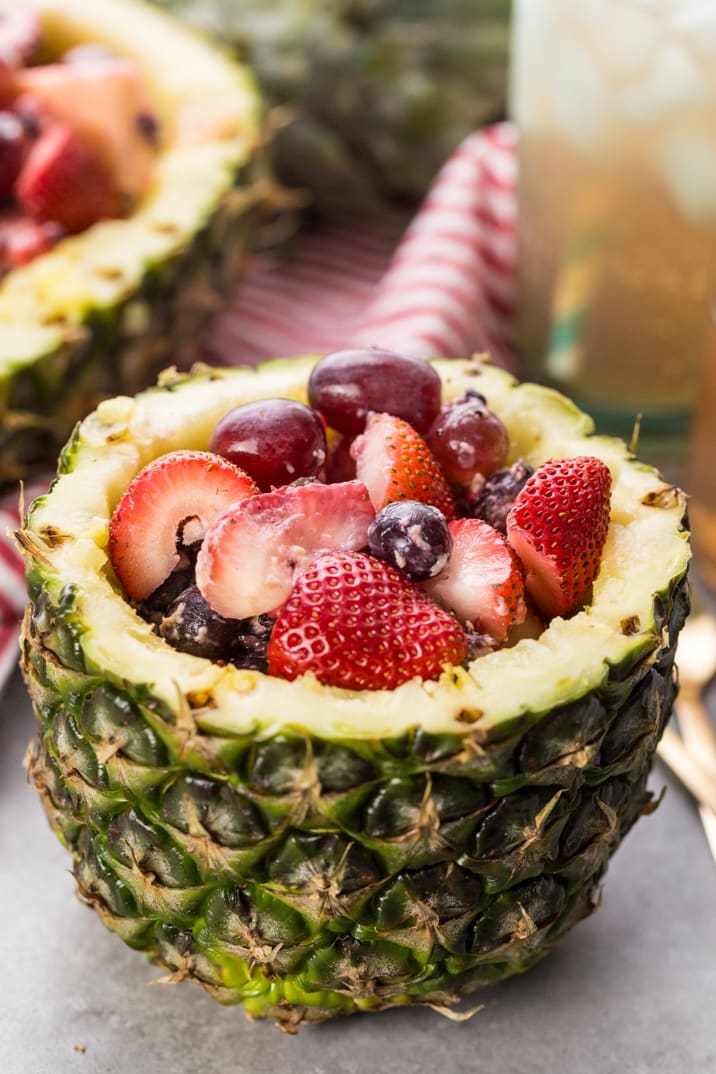 Happy Summer, everyone!
Ingredients
2 whole pineapples
2 cups sliced strawberries
2 cups grapes
1 cup blackberries
other fruit if desired
1 package vanilla or cream cheese dry pudding mix
2 tablespoons lemon juice
Instructions
You can either cut your pineapples lengthwise or in the middle, both as shown in pictures. Both work well, just depends on your preference! Whichever way you decide, cut your pineapple and hollow out the middle. Use the middle and cut the pineapple fruit into chunks and set chunks aside.
Combine pineapple chunks with other fruit for fruit salad. Use mostly firm fruits, avoid fruits like raspberries that might break down while stirring. Use your favorites!
Sprinkle pudding mix and lemon juice over fruit and stir until fully combined.
Spoon fruit salad into the hollowed out pineapple and serve!
7.6.4
1840
https://www.thecookierookie.com/fruit-salad-in-pineapple/

JOIN OUR MAILING LIST
TO GET COOKING!
Subscibe to recieve all the latest, greatest, and EASIEST recipes sent straight to your email inbox. If we post something yummy, you'll be the first to know.