it's no secret I love football.
it's no secret I love the foods associated with watching football!!
here is a collection of my favorite crowd-pleasing dips, snacks, eats, and sweets for the perfect gameday!!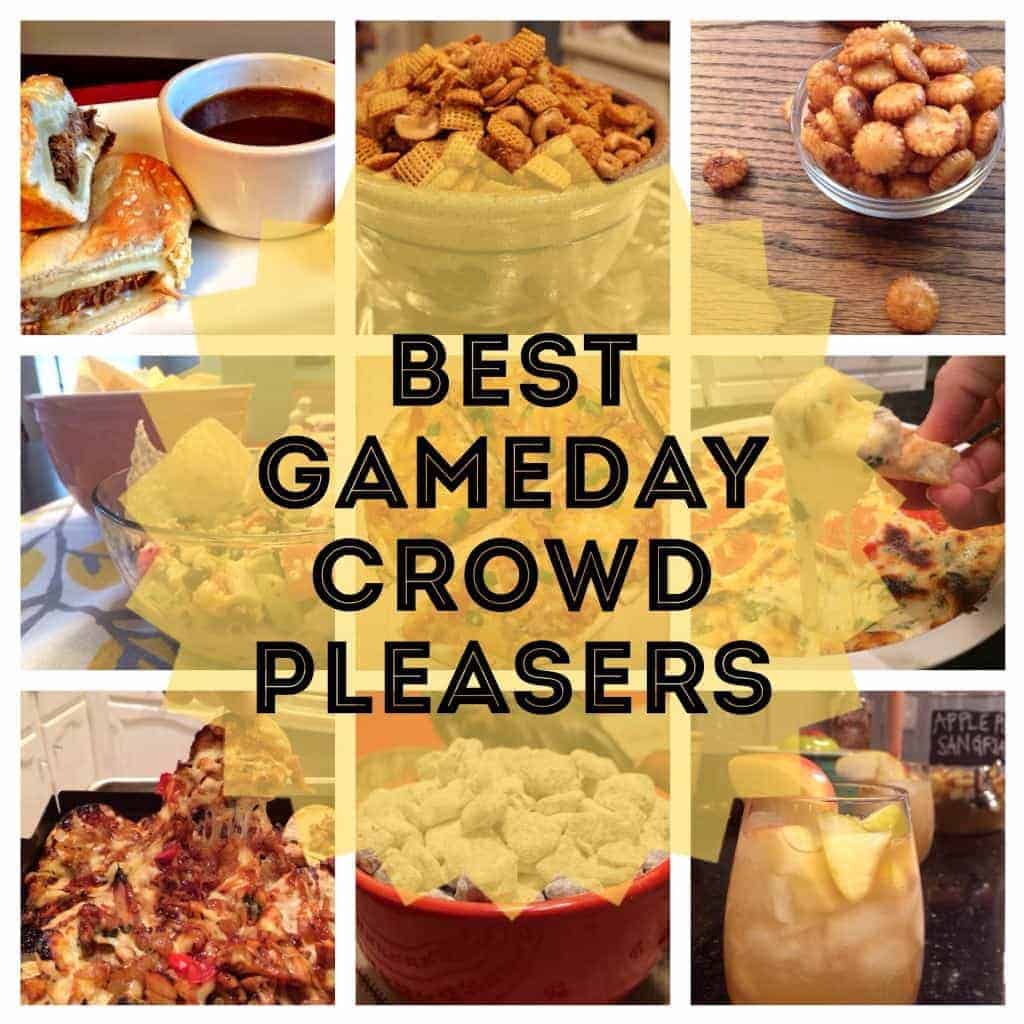 first up: DIPS. you can literally never have enough great dip recipes. I must have a dip addiction. i'm okay with it. you should be too!
FAVORITE CROWD PLEASING GAME-DAY DIPS: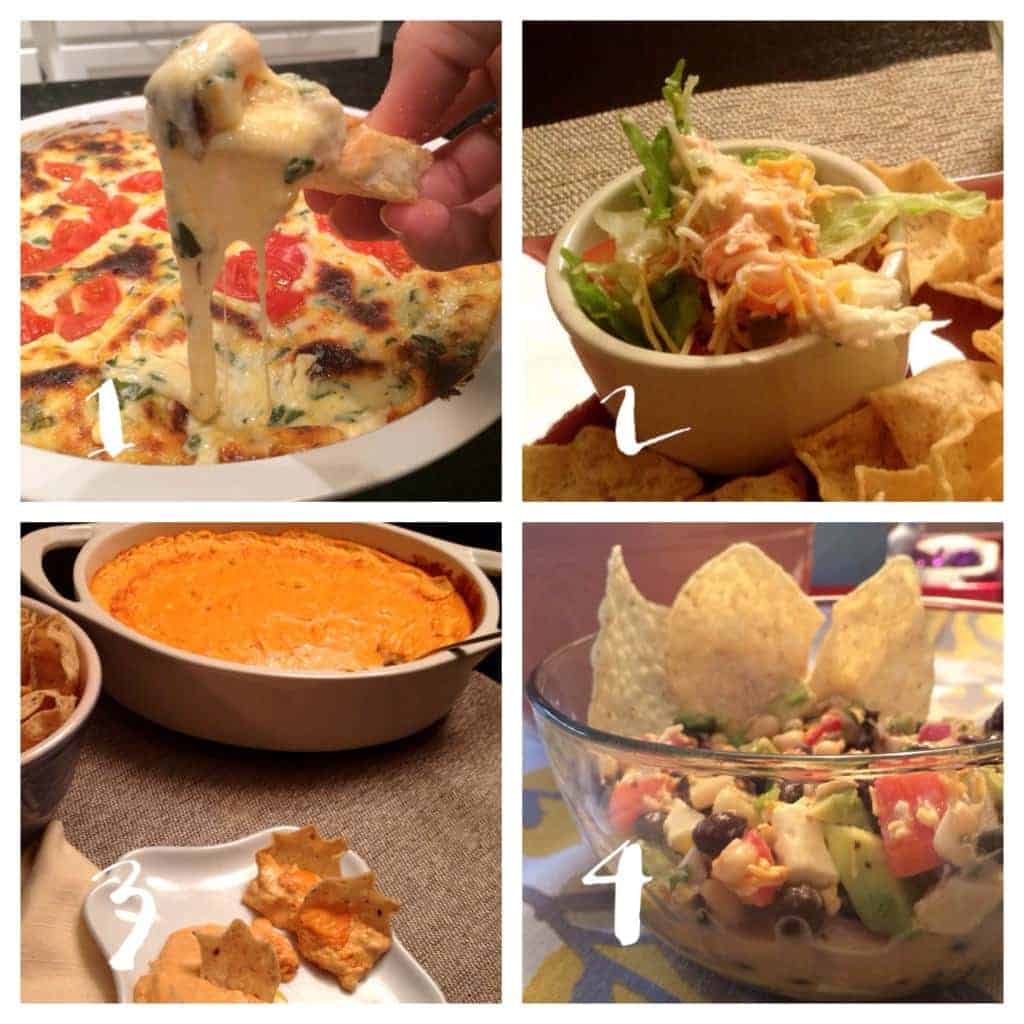 1. CHEESY CAPRESE DIP; Cheesy caprese dip is the ultimate EASY party dip for any occasion!
2. LAYERED TACO DIP; Layered taco dip is made with only 5 ingredients and will be the hit of your party!
3. BUFFALO CHICKEN DIP; Buffalo chicken dip is everything you love about buffalo chicken and cheese dip combined into one!
4. FETA & CORN FIESTA DIP; Feta and corn fiesta dip is made with avocados, tomatoes, black beans, salsa, cilantro (my FAVORITE), corn, and feta! It's so fresh and delicious!
if you're having people over for more than just a couple of hours….or during meal time, you need GREAT game-day eats. filling and fun homemade "bar food" that will please everyone. try these favorites:
FAVORITE CROWD PLEASING GAME-DAY EATS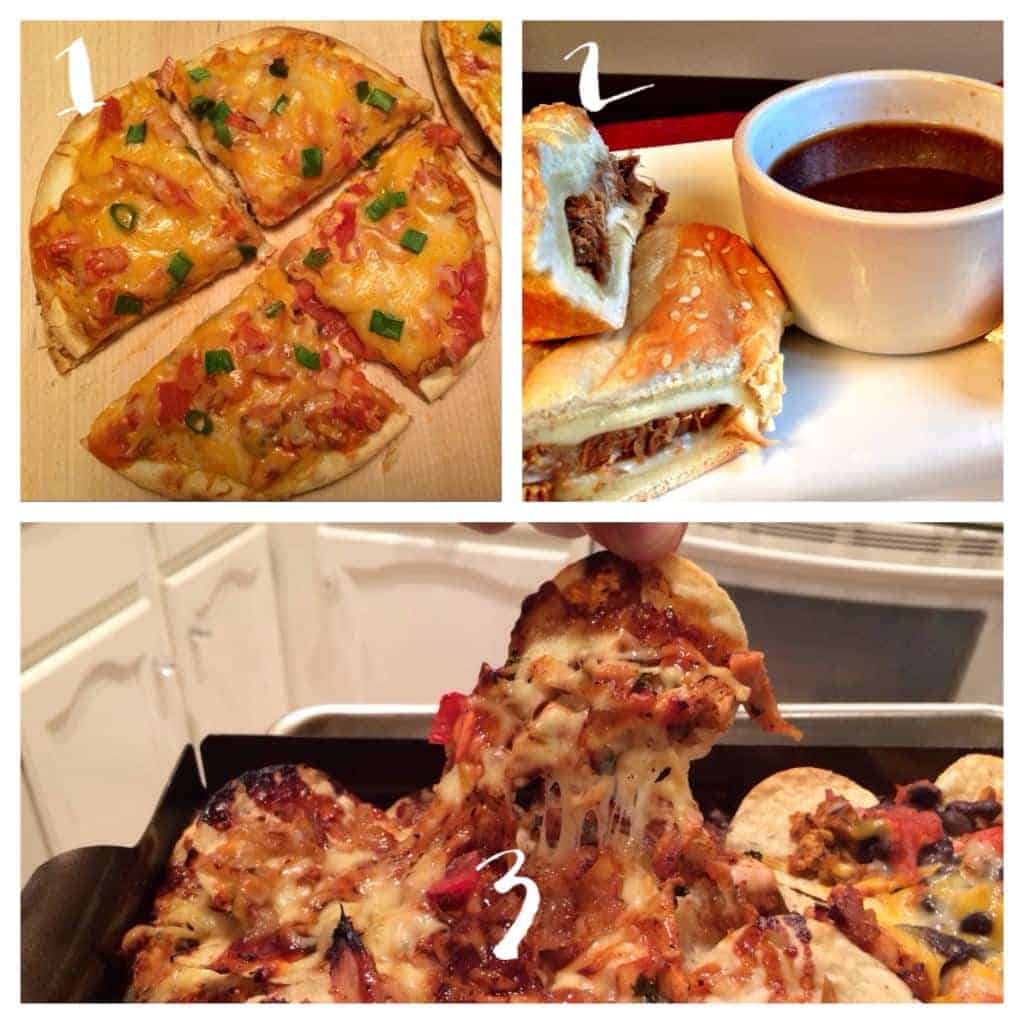 1. CHICKEN MEXICAN PIZZA; Chicken mexican pizzas are tortillas topped with cheese, chicken, baked beans, tomatoes, and so much more!
2. FRENCH DIP SANDWICHES; French dip sandwiches are so comforting and the perfect meal for cool football nights!
3. GRILLED CHICKEN NACHOS; Grilled chicken nachos are a fun, customizable, and easy meal that the whole family can enjoy making.
next up: desserts. you can't have all this goodness without some sweets to eat too! as you're watching your team's victory dance, bite into some of these:
FAVORITE CROWD PLEASING GAME-DAY SWEETS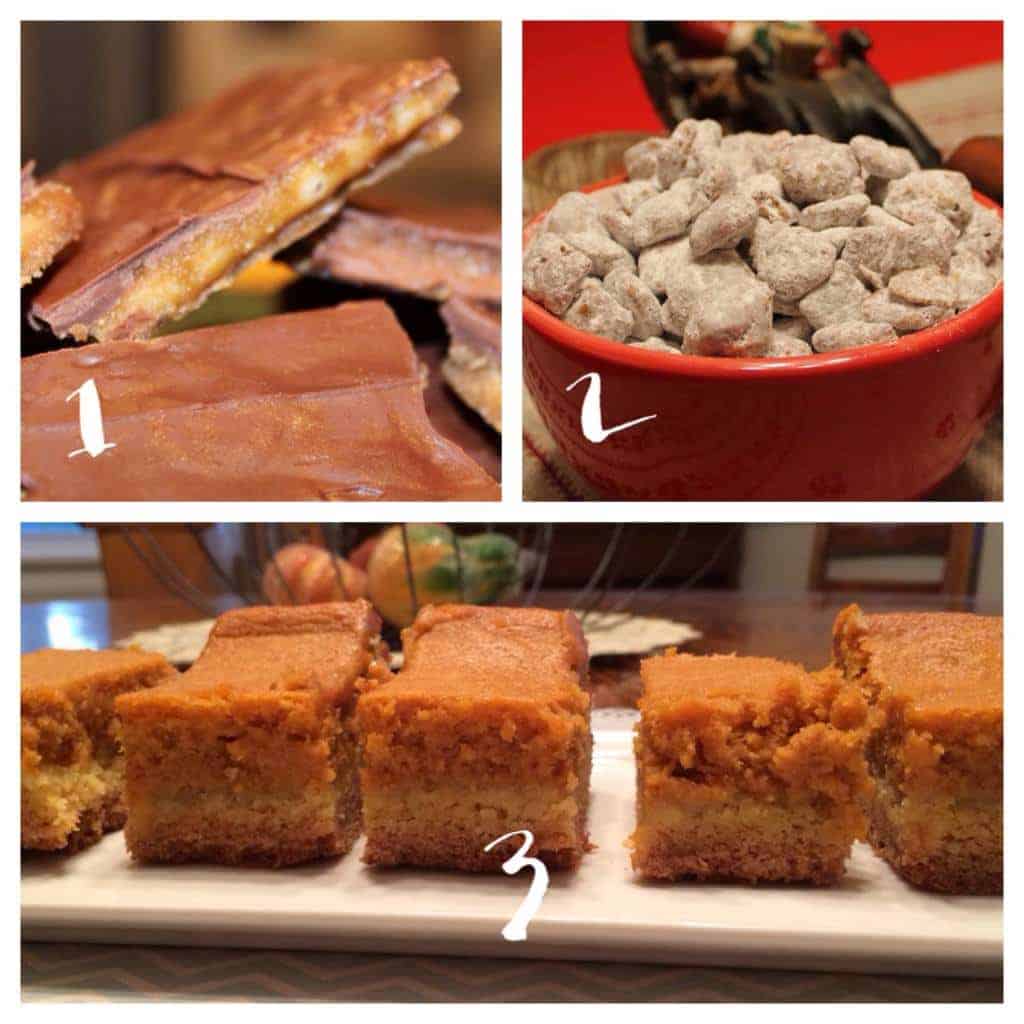 1. CHOCOLATE TOFFEE CRACKERS; Chocolate toffee crackers are super simple to make and totally addicting!
2. MINT-KISSED PUPPY CHOW; Everything you love about puppy chow plus a delicious mint flavor!
3. PUMPKIN PIE GOOEY BUTTER CAKE; Pumpkin pie gooey butter cake is a fall recipe, but I like to make (and eat!) this recipe year-round
and lastly, you need some snacks to let your guest munch on throughout the game. something to get them through from first-down to first-down. these munchies are delicious and a huge hit every time we make them!
FAVORITE CROWD PLEASING GAME-DAY SNACKS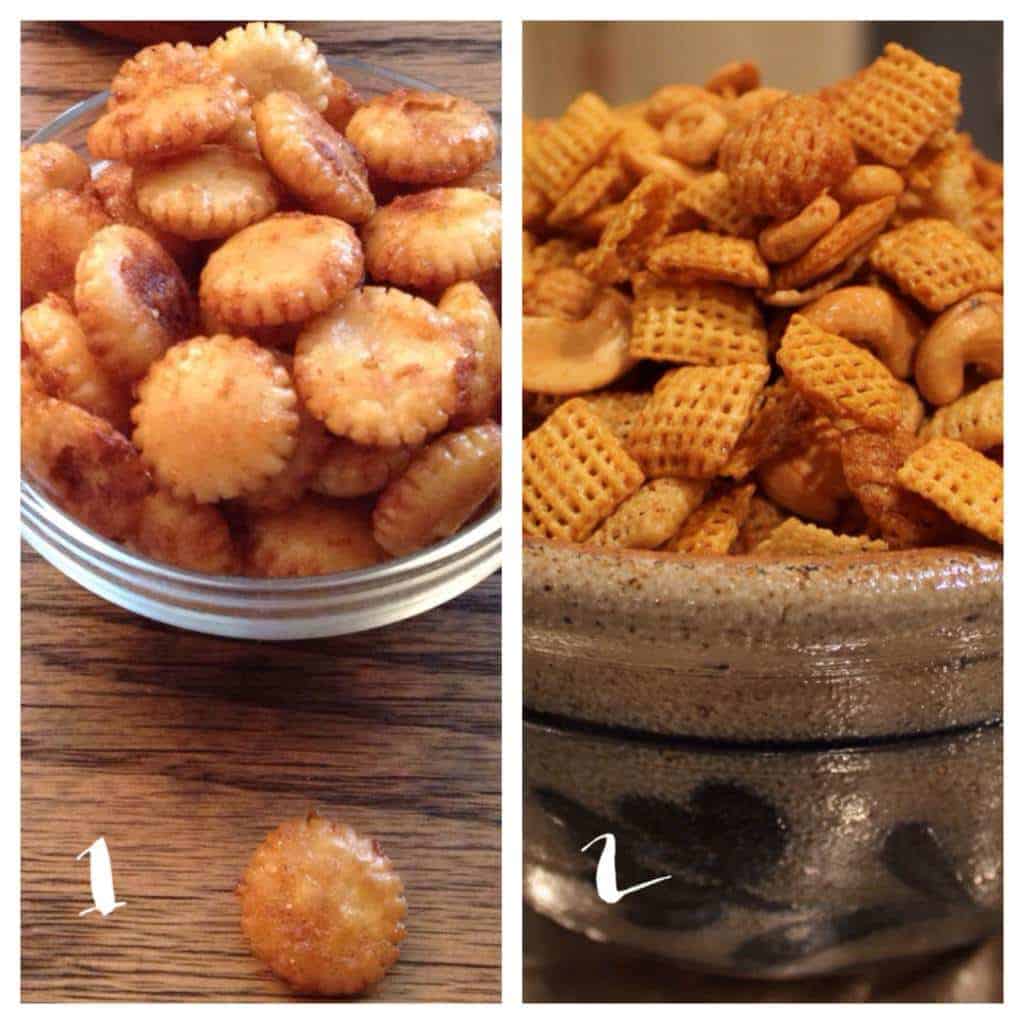 1. SRIRACHA MAPLE OYSTER CRACKERS; These sriracha maple oyster crackers are sweet and spicy and the perfect snack to enjoy while watching football!
2. MOM'S FAMOUS CHEX PARTY MIX; Mom's famous Chex party mix is the ultimate game day appetizer!
need something to wash it all down???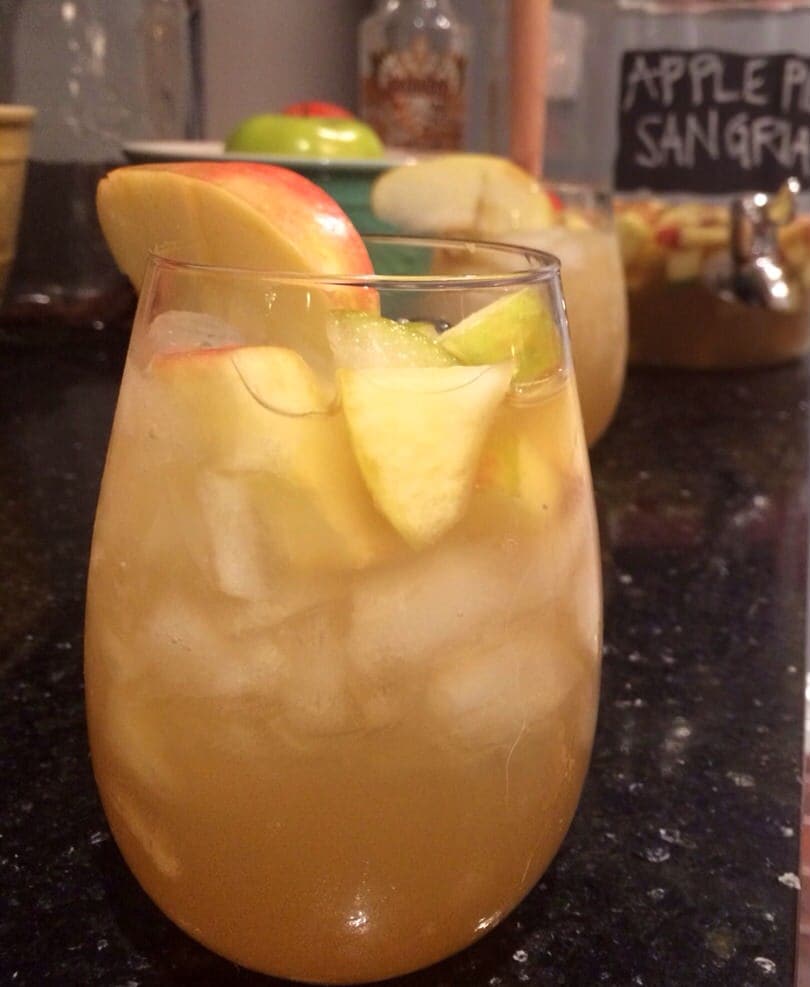 try our apple pie sangria!!! my absolute favorite. or try these other great party drinks :)
GO TIGERS AND GO CHIEFS!