These fun Ghostly S'mores Hot Chocolate by Simply Sated are fun for both kids and adults this Halloween. YUM!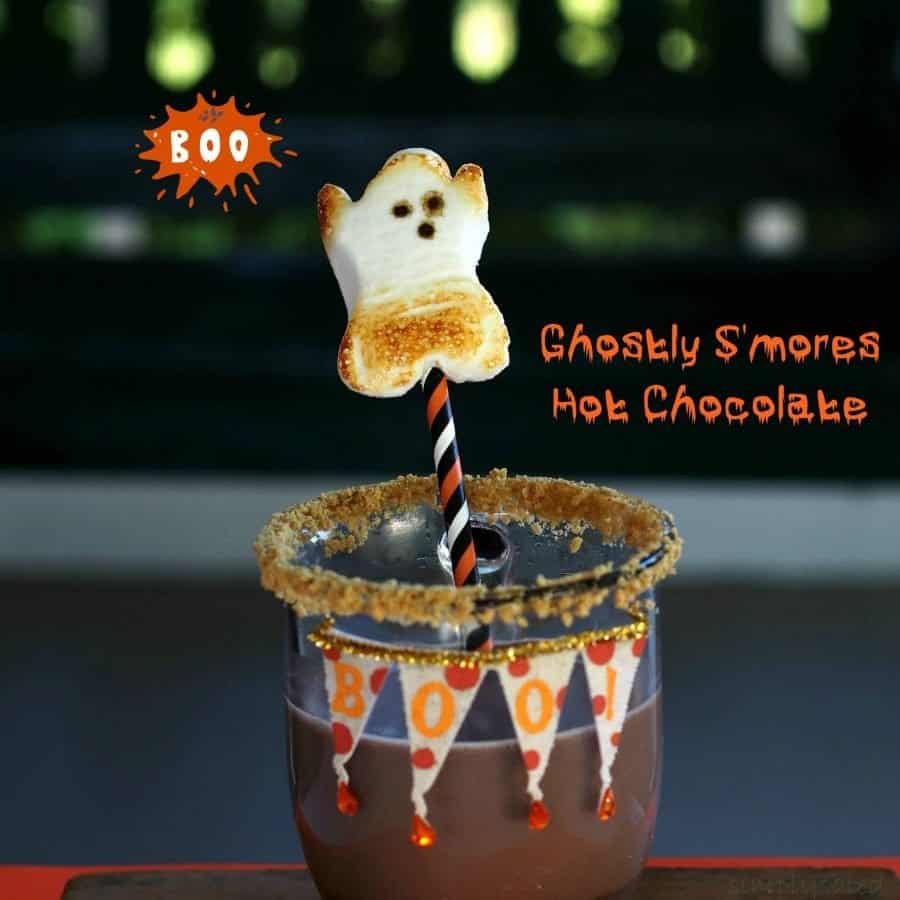 I LOVE Halloween and always have: the food, treats, costumes, parties, Trick-or-Treating, haunted houses, all of it! Halloween is FUN and Ghostly S'mores Hot Chocolate is FUN!!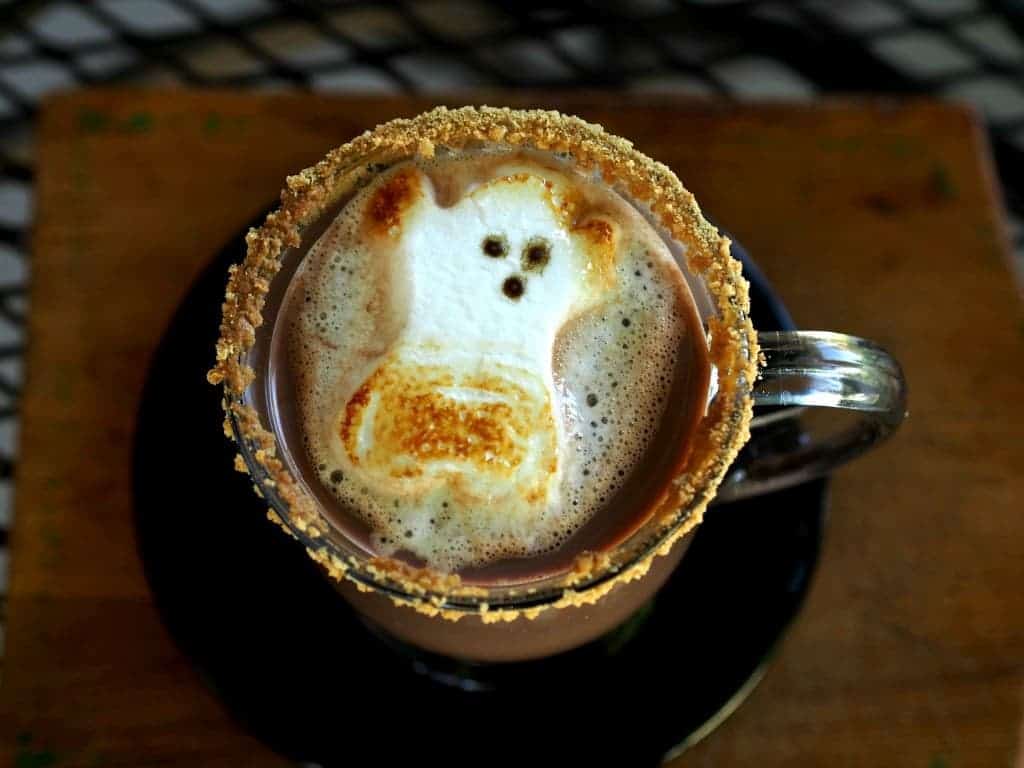 As a child, I dressed up in whatever I could find pushed to the back of my parent's closet or buried in boxes in the basement. If nothing interesting could be found, the contingency plan was always dressing as a ghost. A spare white sheet could almost always be found somewhere in the house, and of course, Halloween just isn't Halloween without ghosts.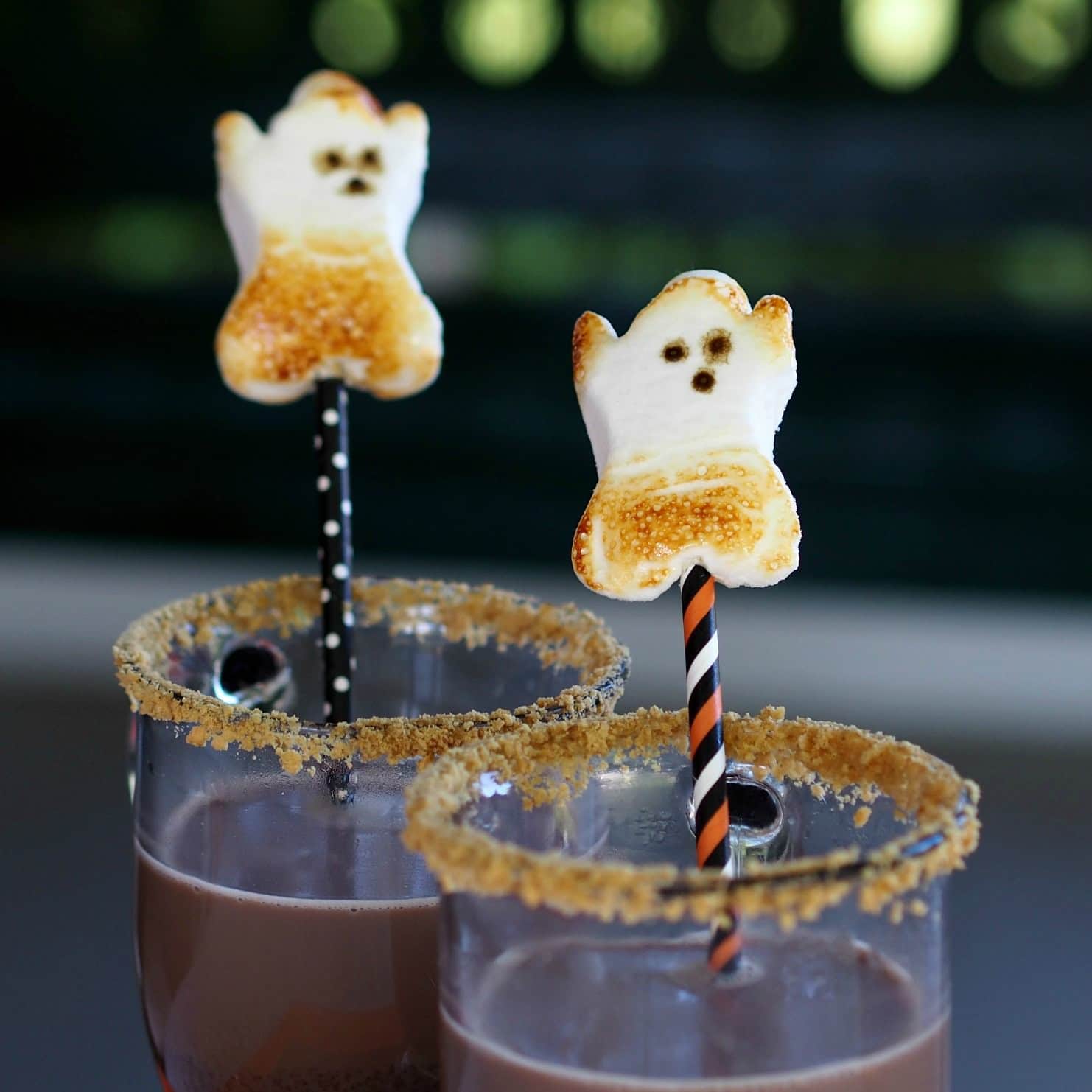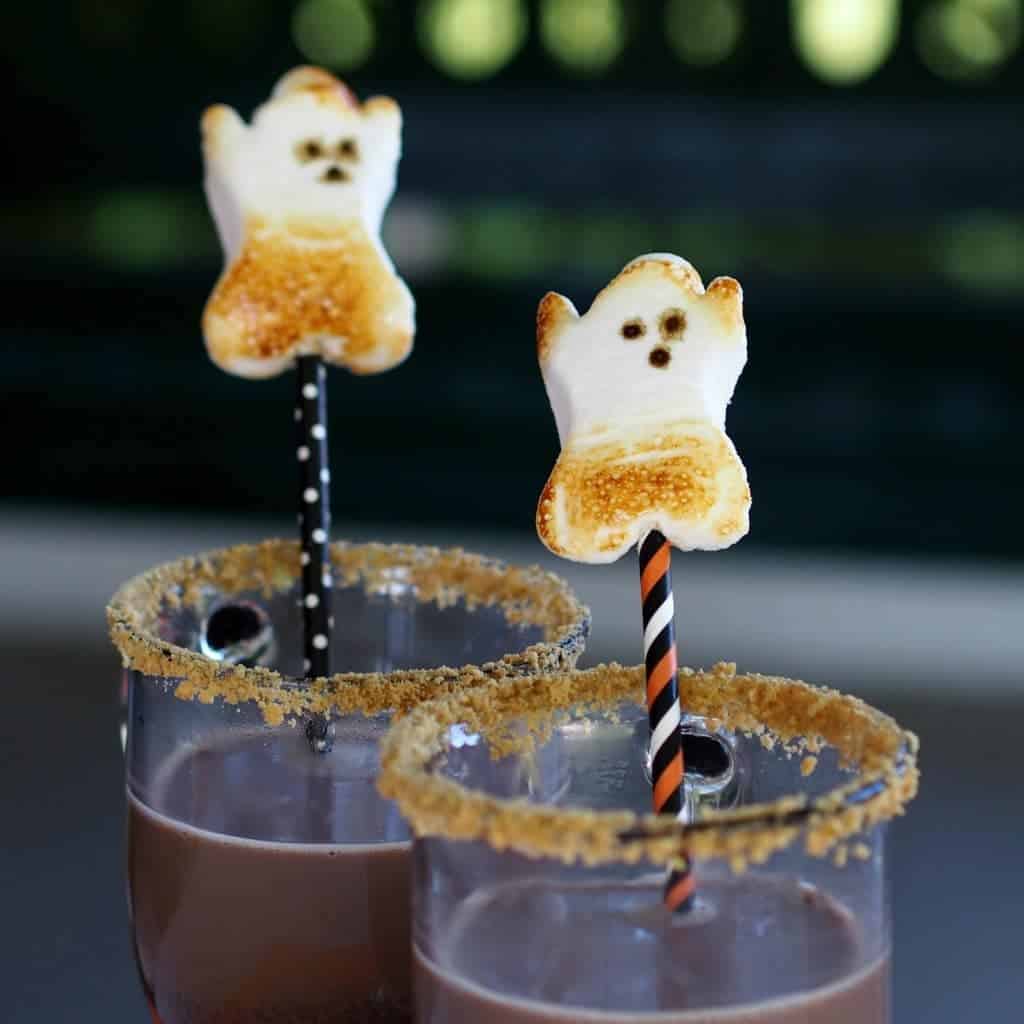 A couple of years ago, my husband, our grand-dog (Scout), my 82 year-old mom, and I dressed up in homemade ghost costumes and surprised my son, Micah and his wife, Anna, at their home Halloween night. They live three hours away and had no idea we were coming. We walked down the street in out ghostly attire, trick-or-treated and then, after several minutes of staring at each other and some other shenanigans, revealed ourselves. It was a blast!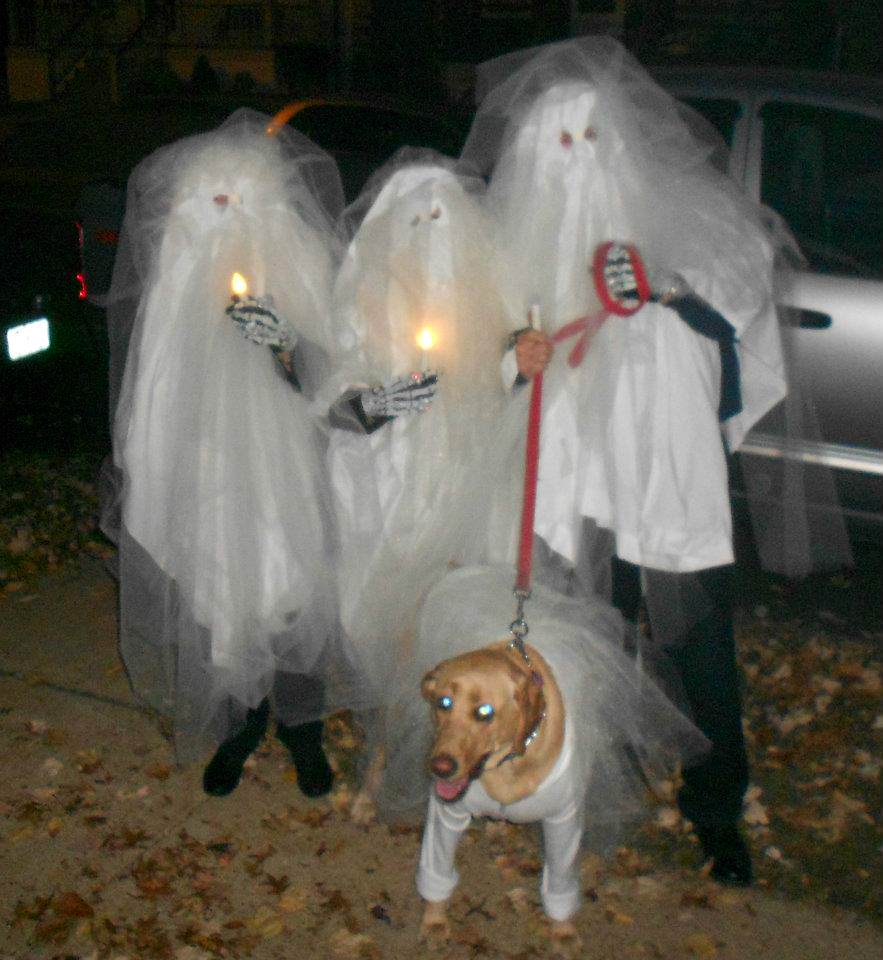 To top the night off, Micah and Anna had a huge surprise for my mom later in the evening when they told her they were expecting their first child. Their surprise announcement made that Halloween one of the most fun nights of each of our lives.
Just like that evening, Halloween should be a night full of tricks and treats, and Ghostly S'mores Hot Chocolate is a fun addition to any Halloween party. Toasted Ghost Peeps and hot chocolate served in a mug rimmed with graham crackers is the perfect beverage to serve any spooky guests.
So whether your plan is to trick or to treat, this is the drink to choose. It's just a little bit spooky and a whole lot of fun.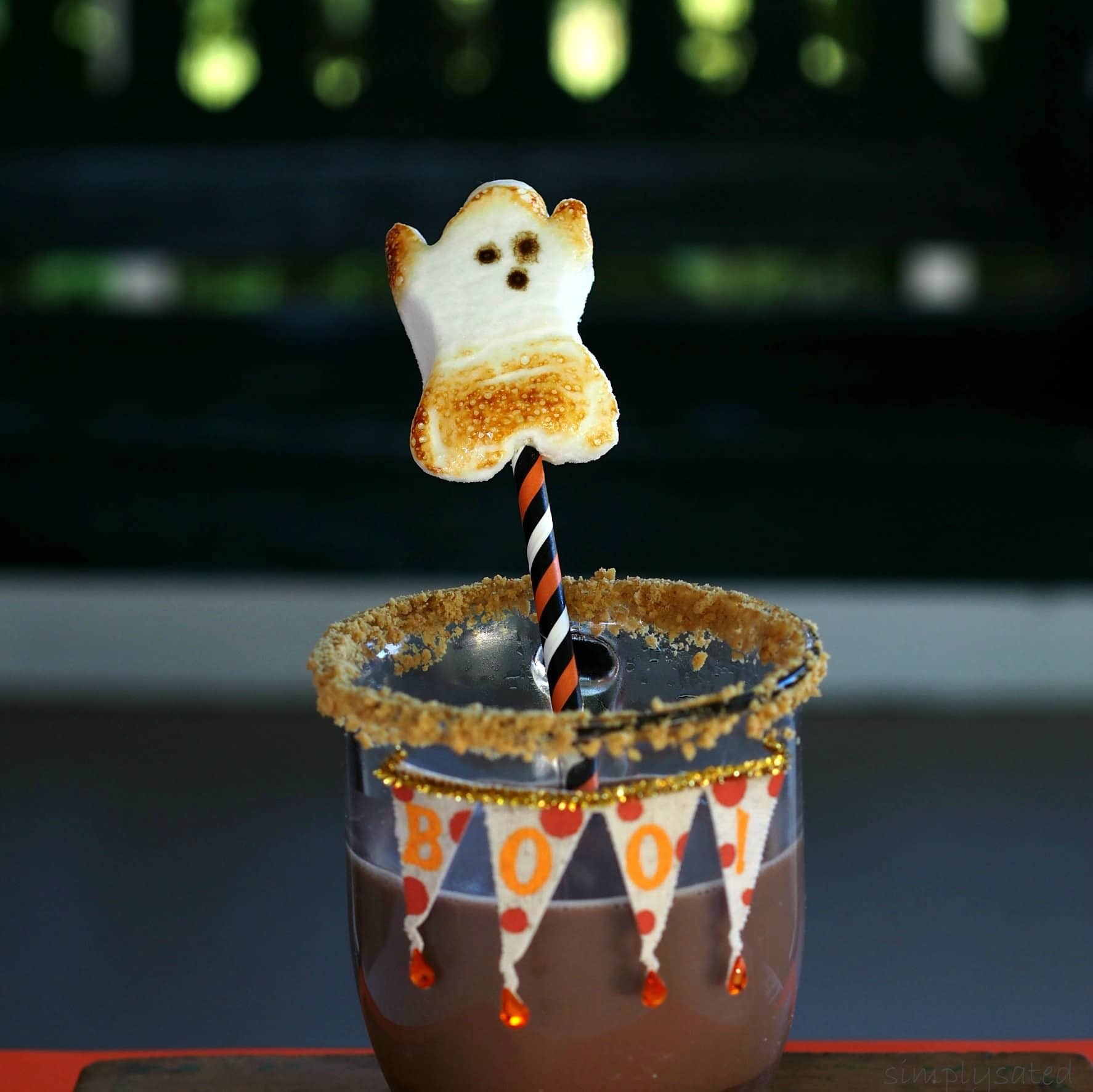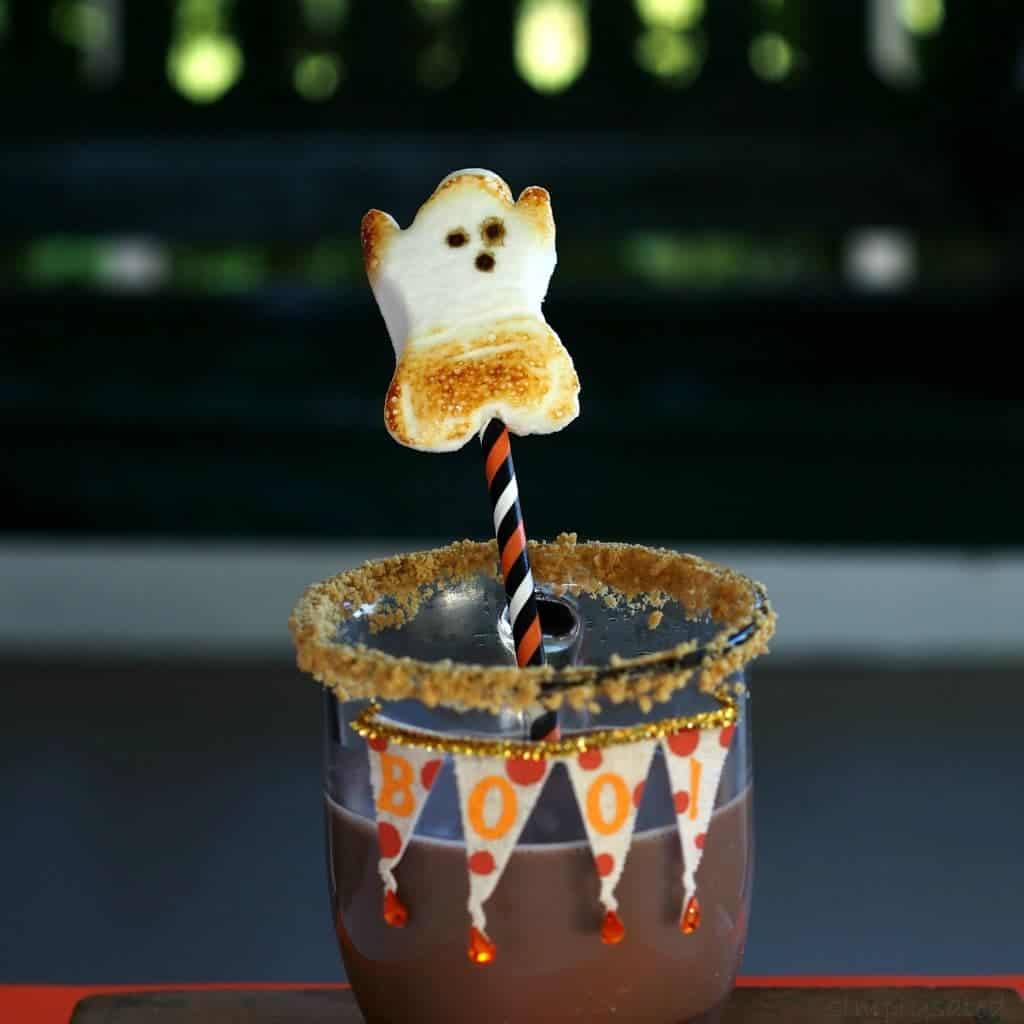 Enjoy!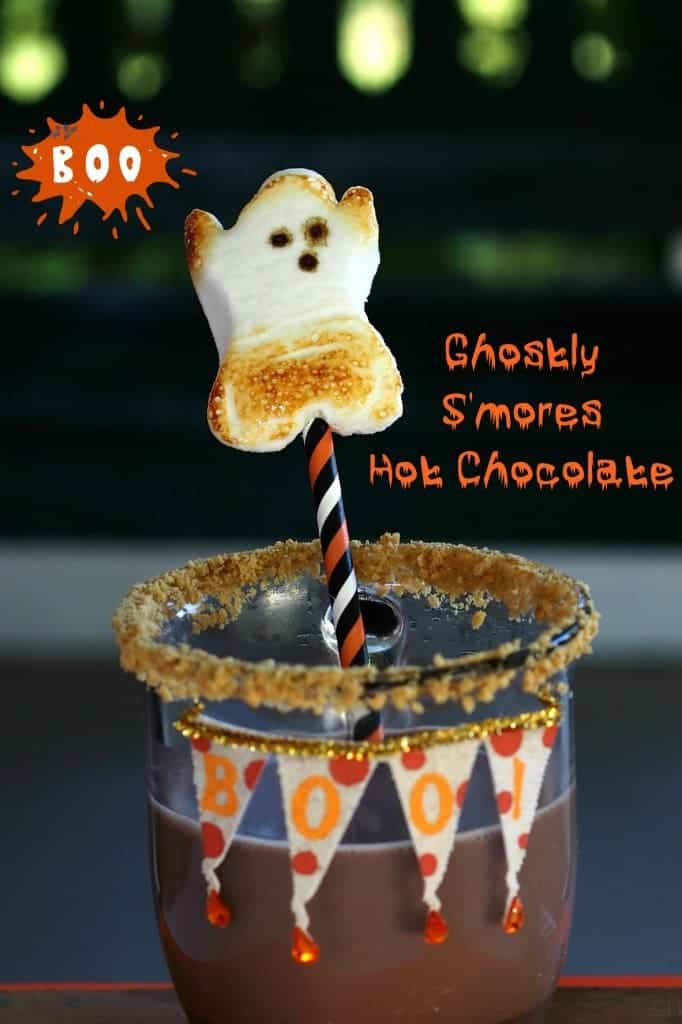 To see more posts by mom (Simpy Sated) be sure to check out her blog or click on her social media links below!! She's got lots of other fun Halloween posts over there :)