have you ever had a burger topped with peanut butter??? if not, you're in for a real treat!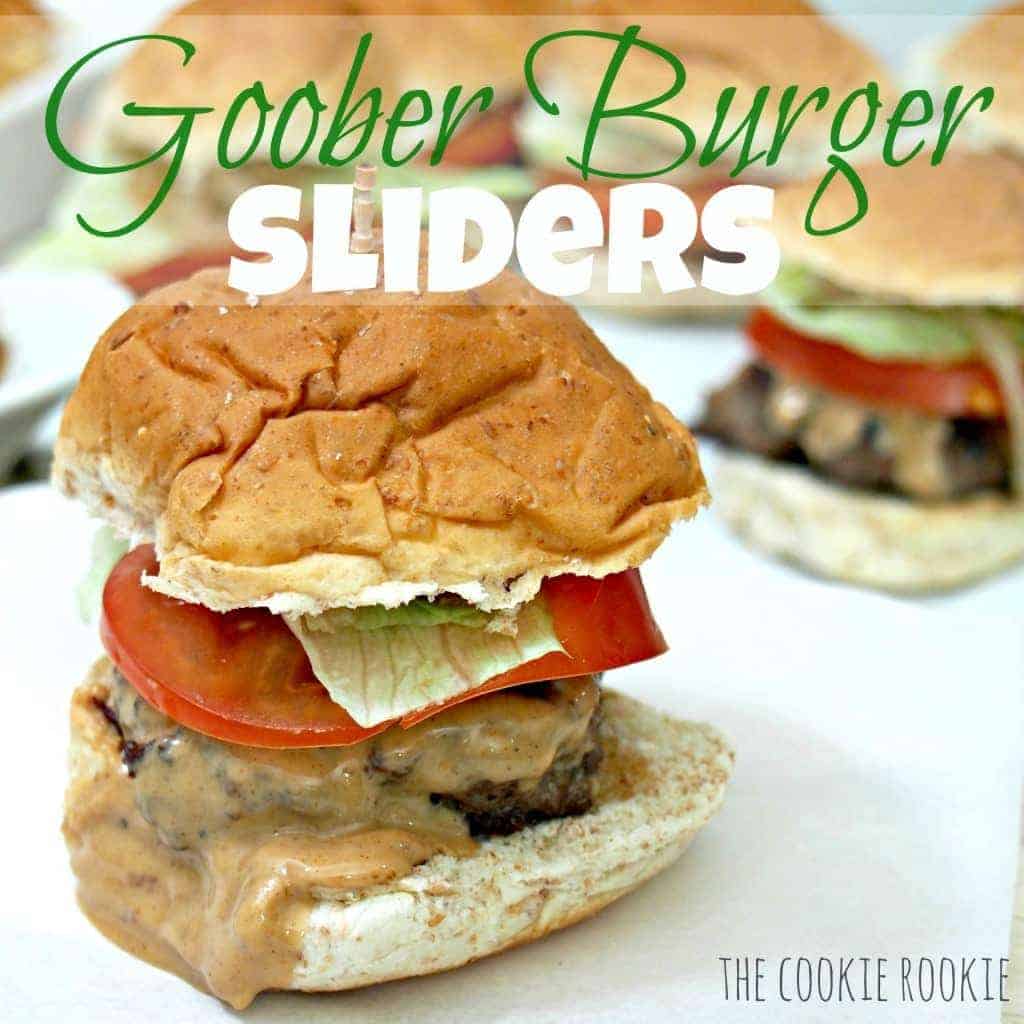 growing up in KC, everyone knew about the Wheel Inn and its famous "guber-burger".  the Wheel Inn was in Sedalia, a short drive from Kansas City, and had the most amazing burgers…topped with peanut butter.  I remember going there as a kid and LOVING it.  goober is another word for peanut, hence the name.  the Wheel Inn was a small drive-in burger joint that was a diamond in the rough and a community favorite.  it was open for more than 60 years, just closing last fall.  you can read more about it HERE. (photos of the Wheel Inn by www.thelope.com, click HERE to see their work)
Missouri may sound boring to some, but its the home of the Guber Burger!!! we are very proud of our heritage!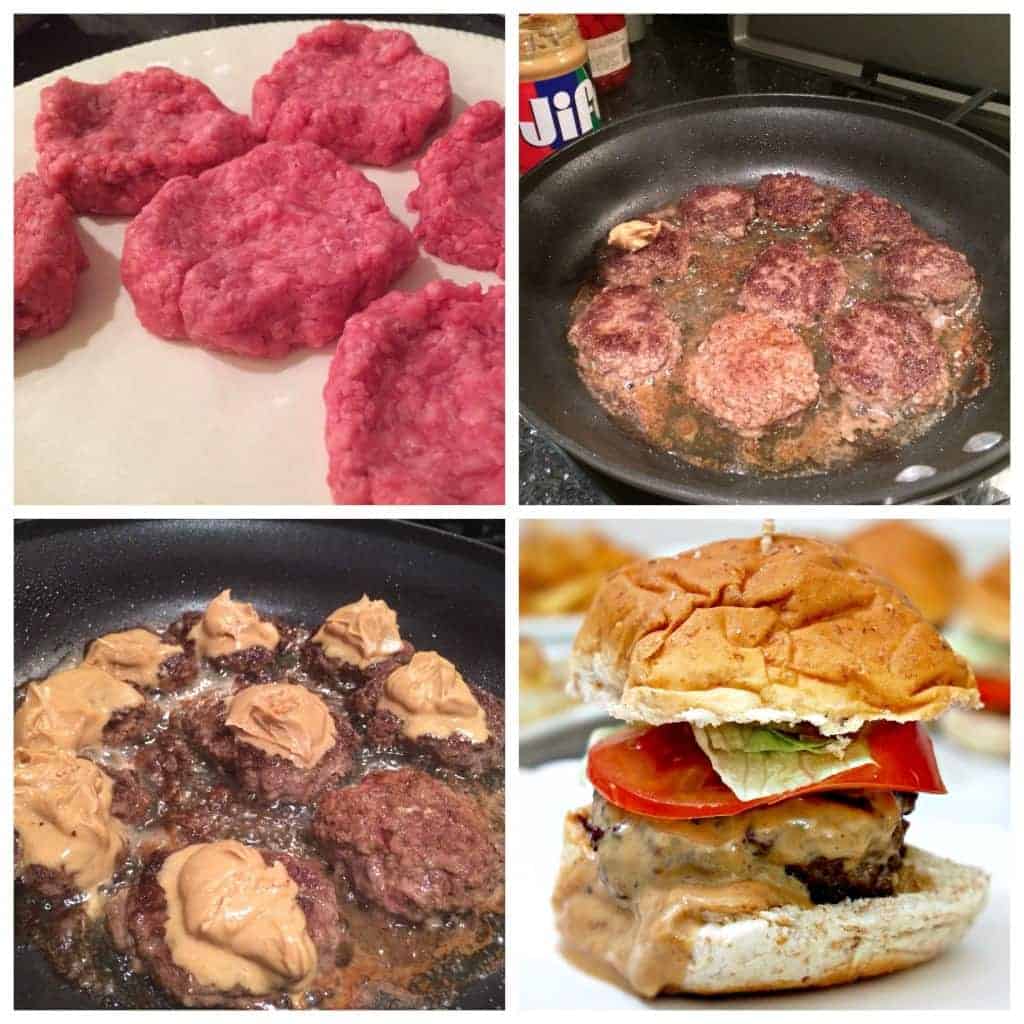 we cooked these on the stovetop just like we did for our perfect stovetop burgers.  its such an easy way to prepare a burger.  right before you're ready to take them off the stove, add a scoop of creamy peanut butter.  let it melt down, and then you're done.  flavor explosion awaits!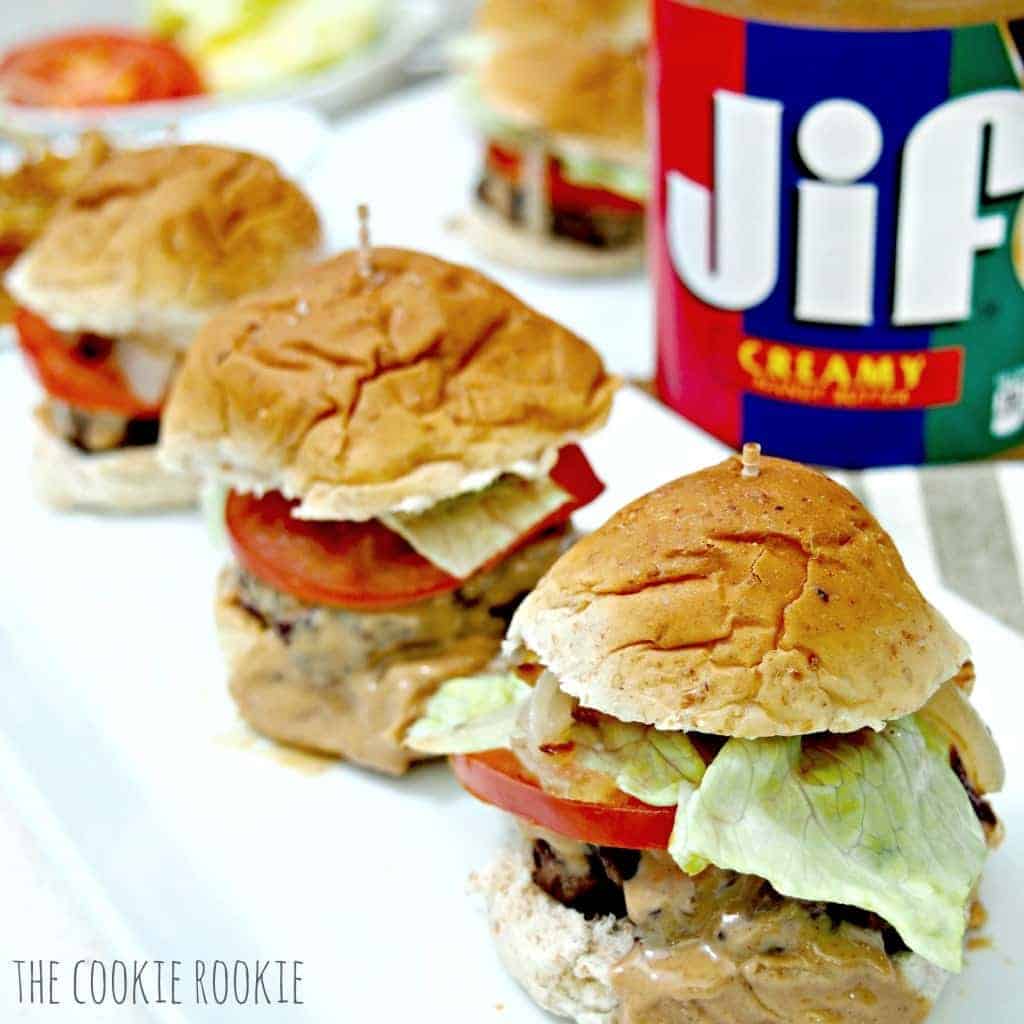 I'm not sure how to convince you that this is an amazing flavor combination.  you'll just have to trust me and try it.  pat was a major skeptic (he grew up in STL, after all), but once he tasted it, he LOVED it.  "oh, these really ARE good…really!".  it hard to get any food emotion out of him, but I could tell this one was a winner.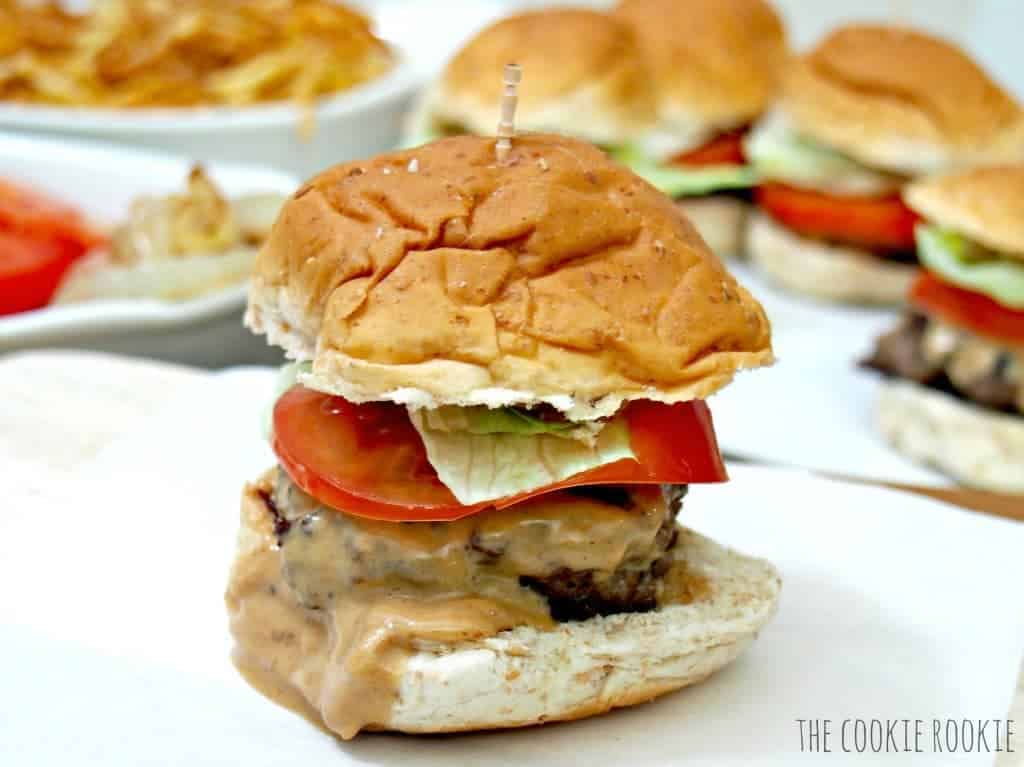 we served these with shoestring potato fries and WOW.  I will be making these again soon.  we almost burned down my new kitchen in the process of making the fries…but it all worked out in the end! (i'll be posting that recipe soon with the story…it was crisis mode for a few minutes but we all survived)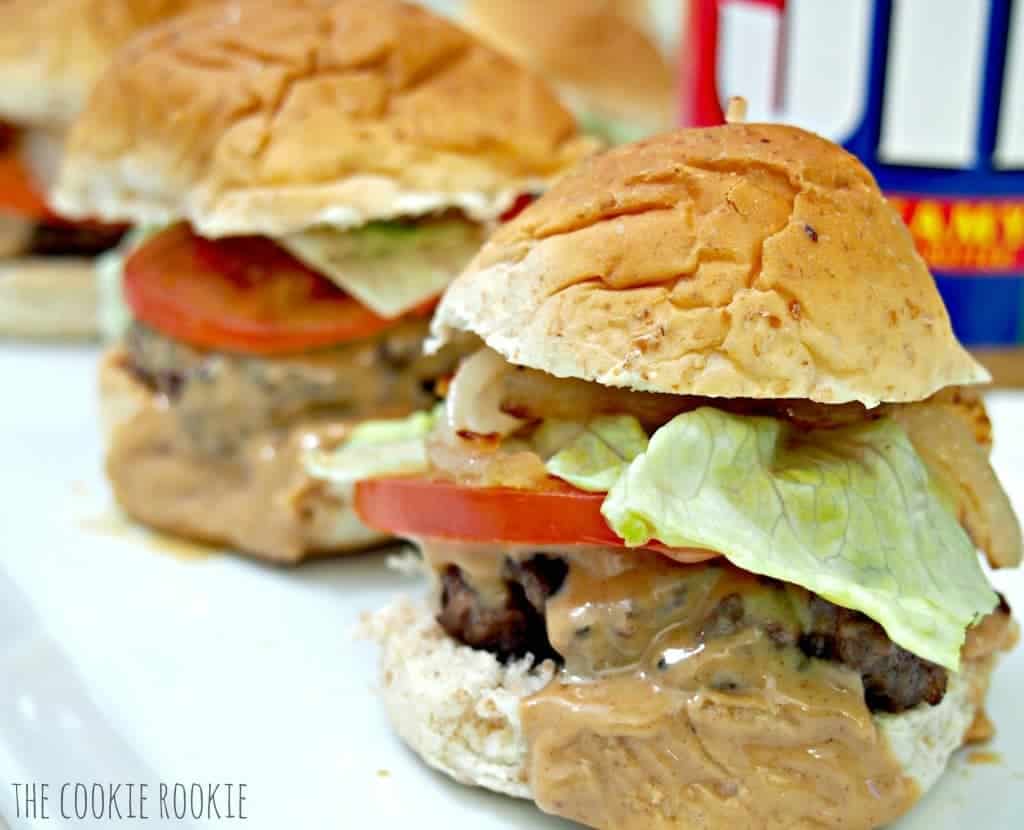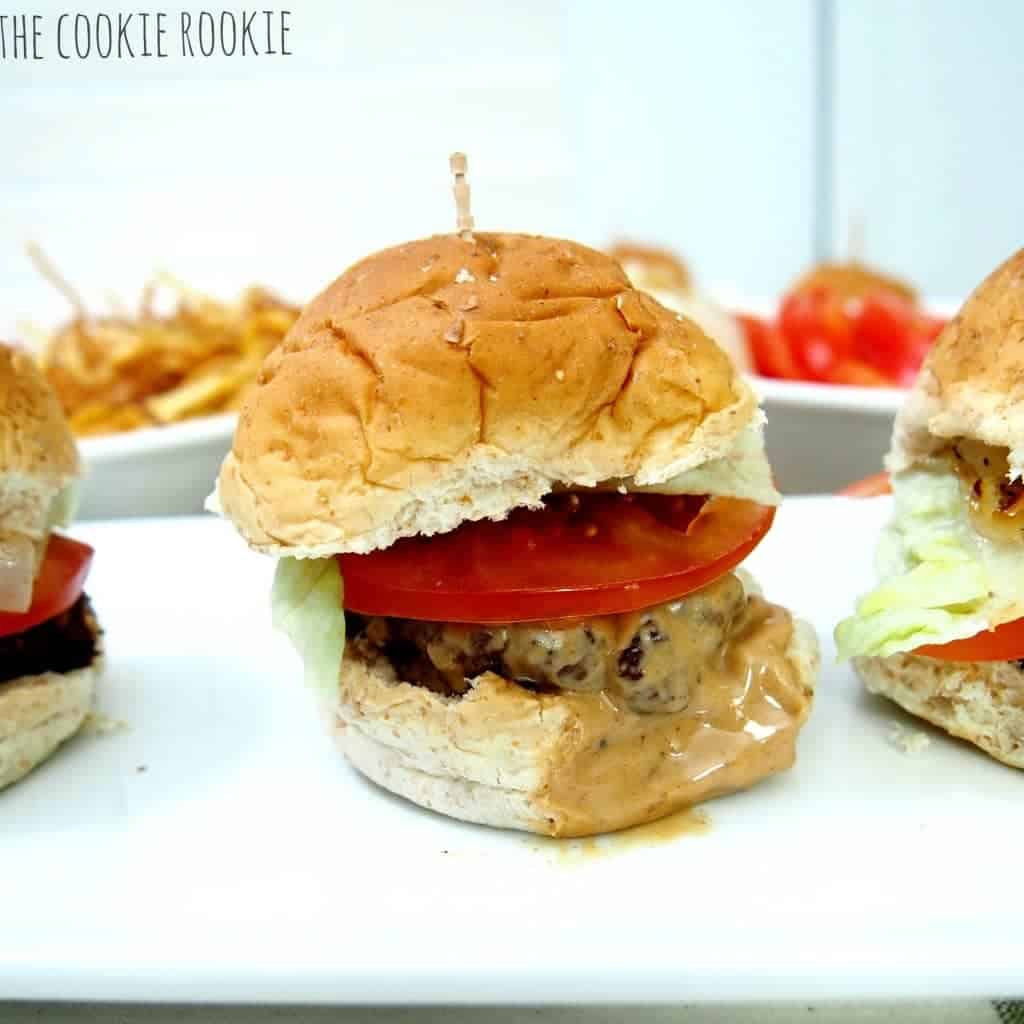 I hope you give these little sliders a chance.  I promise they're not as scary as they sound.  the flavors just work…I think you'll love them!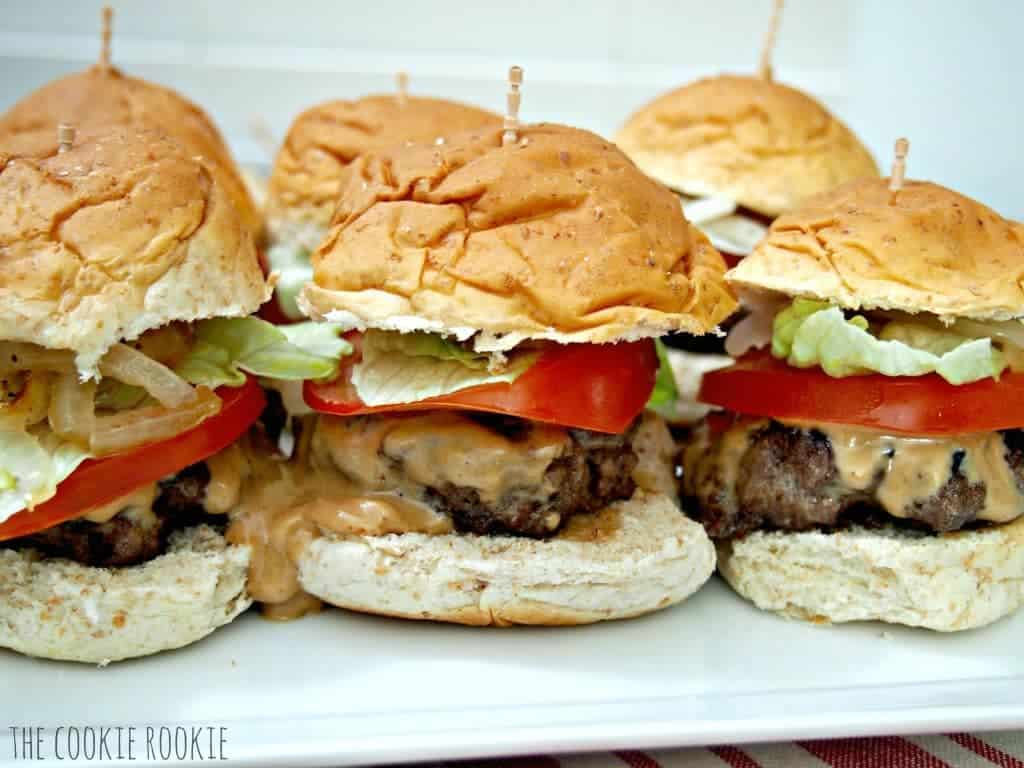 I'm so sad to hear about the Wheel Inn closing.  hopefully we can carry on their culinary memory by making these and enjoying them for years to come.  enjoy!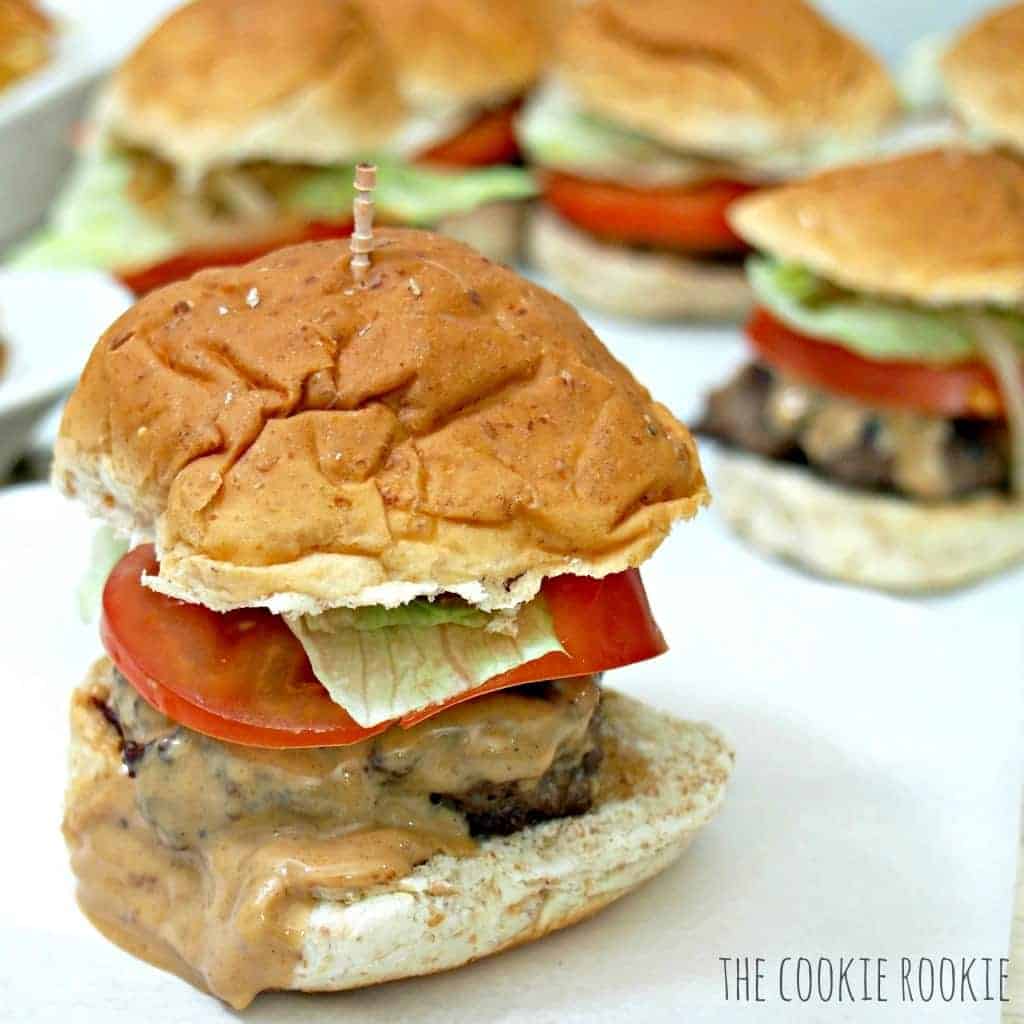 the cookie rookie
goober burger sliders (peanut butter burgers)
mini burgers topped with peanut butter! surprisingly delicious!
Ingredients
2 lbs 90% ground chuck
salt and pepper to taste
1/2 cup creamy peanut butter
toppings (lettuce, tomato, onion)
slider buns
cheese (optional)
Instructions
make mini patties from the ground chuck. you should be able to make about 16 mini burgers. season meat lightly with salt and pepper
cook on stovetop according to instructions at https://www.thecookierookie.com/stovetop-burgers/ (leave out additional spices)
when burgers are almost done, top each with approximately 1 tablespoon of creamy peanut butter (or however much you desire)
allow the peanut butter to melt down before taking off the heat
assemble your burger as desired, original guber burgers were topped with mayo, lettuce, tomato, and onion
enjoy!
7.6.4
1615
https://www.thecookierookie.com/goober-burger-sliders/


JOIN OUR MAILING LIST
TO GET COOKING!
Subscibe to recieve all the latest, greatest, and EASIEST recipes sent straight to your email inbox. If we post something yummy, you'll be the first to know.