Granola Baked Apples are a simple and healthy breakfast or dessert. A healthy dessert that is made in a slow cooker and tastes like APPLE PIE??! Sign me up!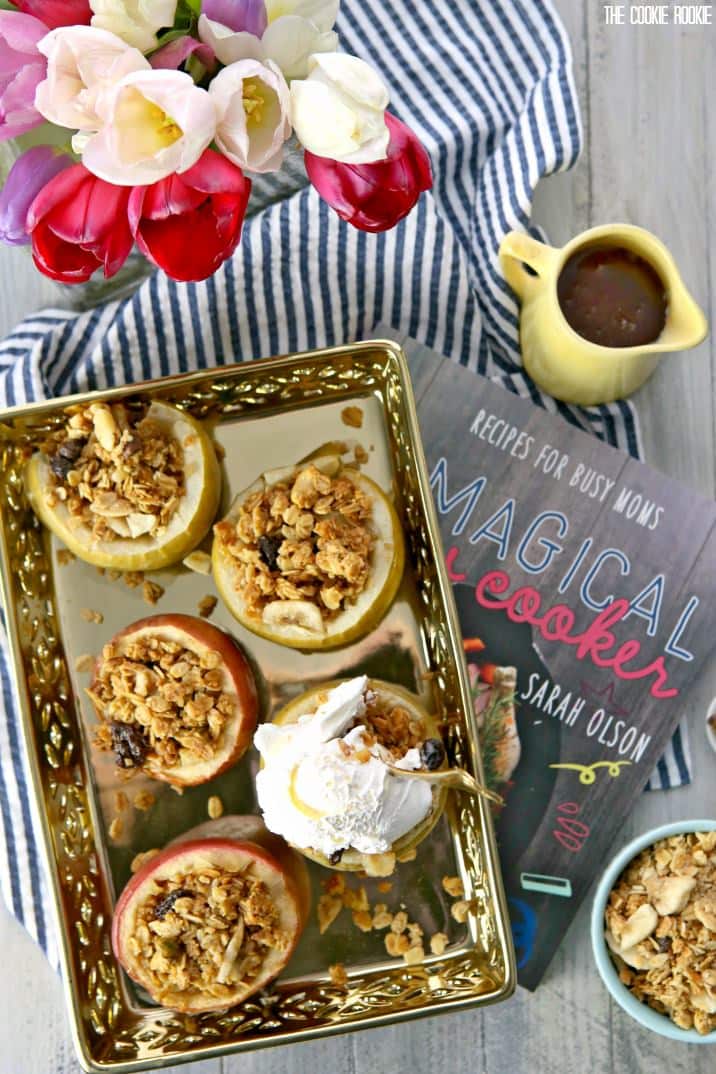 Aren't slow cookers the absolute best?? What could be better than putting some food into an appliance, walking away for a couple hours, and coming back to absolute delicious perfection. That's my kind of appliance! These Slow Cooker Granola Baked Apples are a healthy and EASY recipe made in a slow cooker! Amazing!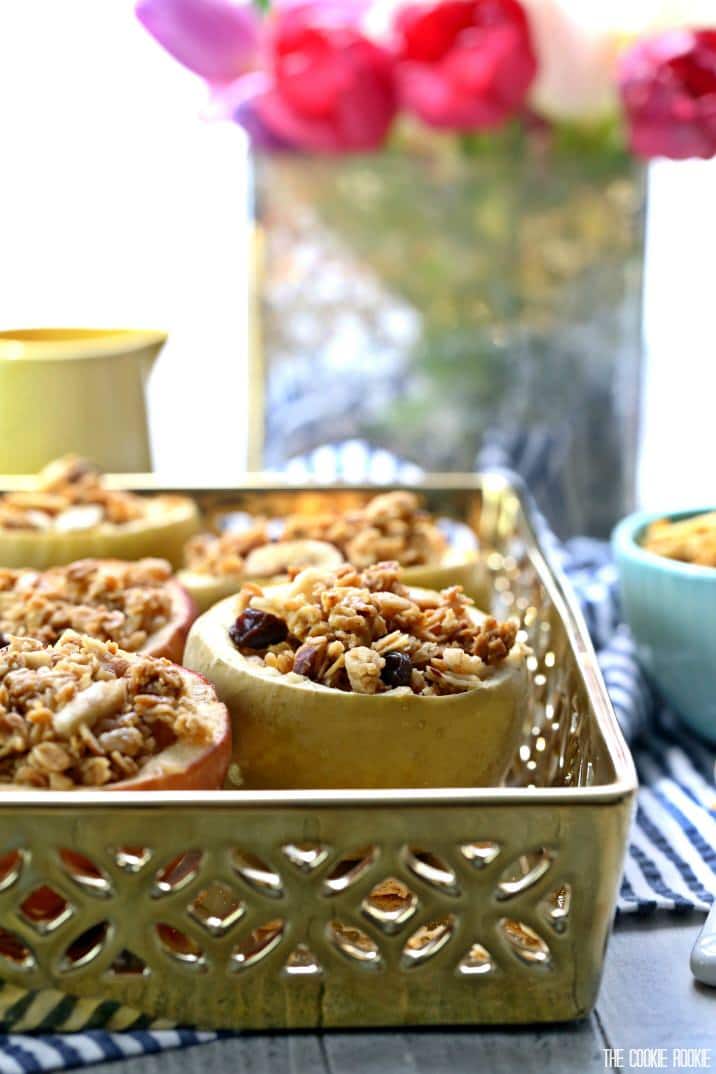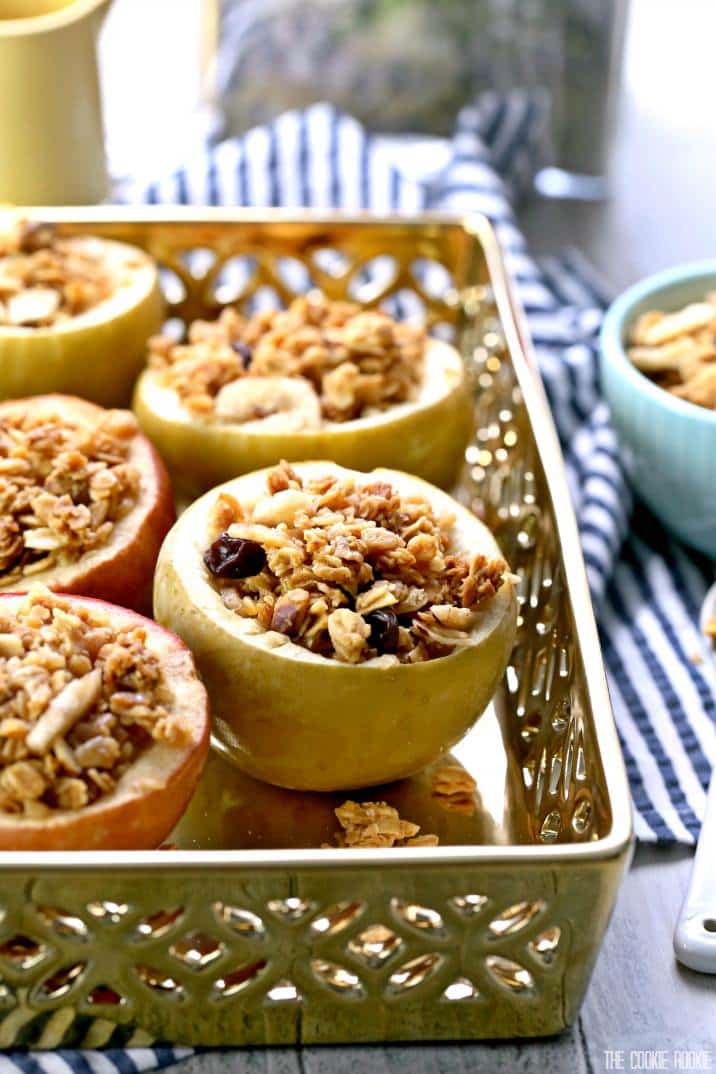 When I started blogging, one of the first blog friends I made was Sarah from The Magical Slow Cooker. She taught me so much about social media, the inner workings of blogging, and she can always make me laugh!! She is seriously funny. But that's not all, she just WROTE A COOKBOOK!! I'm so proud of her and excited!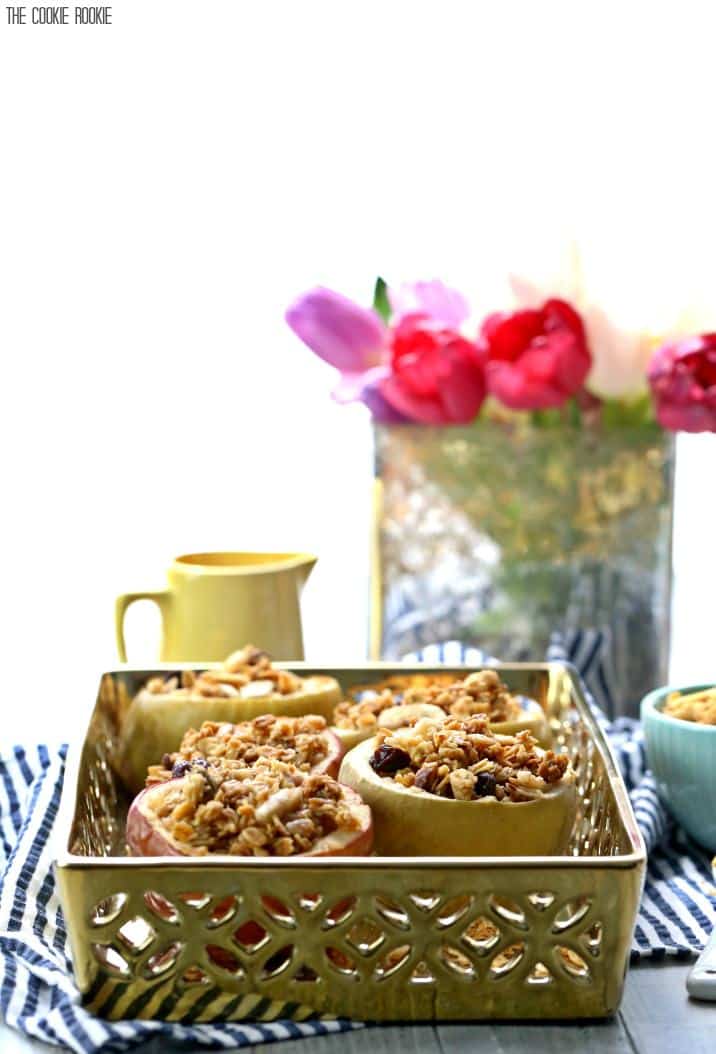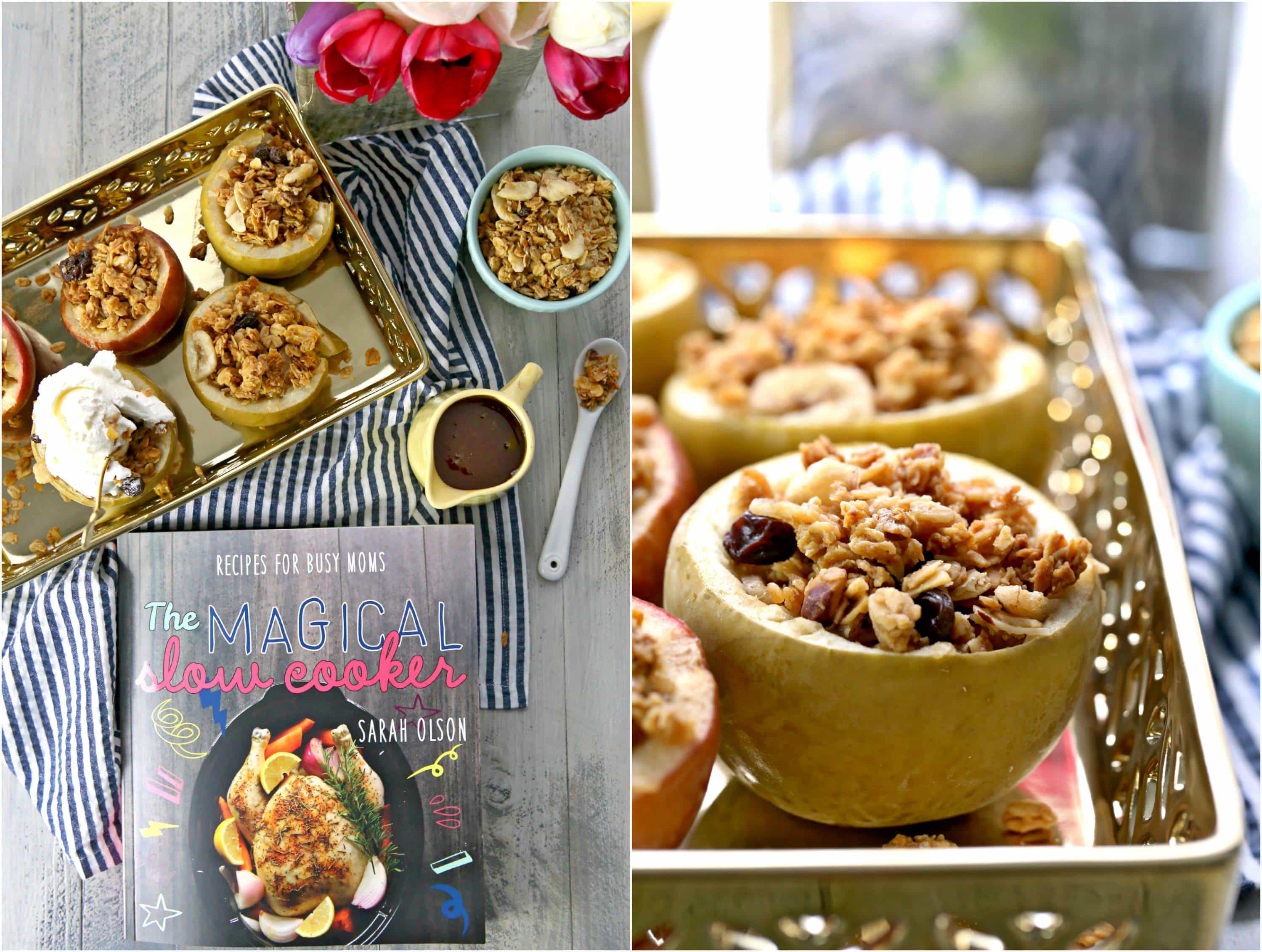 When she asked me to review her cookbook I was SO honored. It's beautiful, practical, and full of DELICIOUS recipes. All of which are thrown into a crockpot and come out a culinary masterpiece!! It really does seem like magic!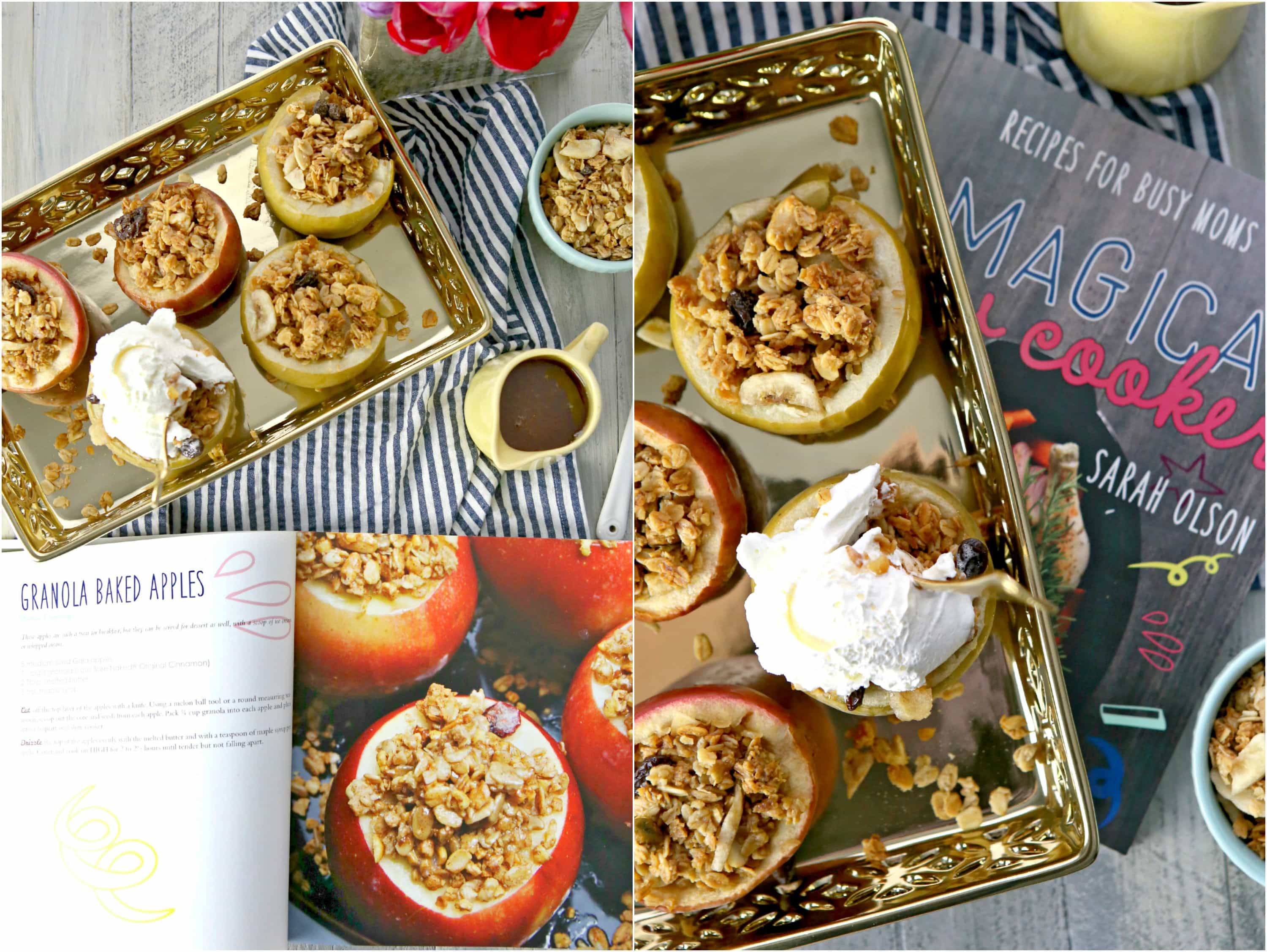 I knew instantly that I wanted to make her Granola Baked Apples.
Let me just say, THEY ARE DIVINE. I was skeptical that something simple could taste so good. I was wrong to be skeptical. Prepare yourselves for amazingness!
I can't wait to try to many other recipes. Next on my list is the Kielbasa and Peppers shortly followed by her Chicken Tortilla Soup!! All made in a slow cooker! Say what?!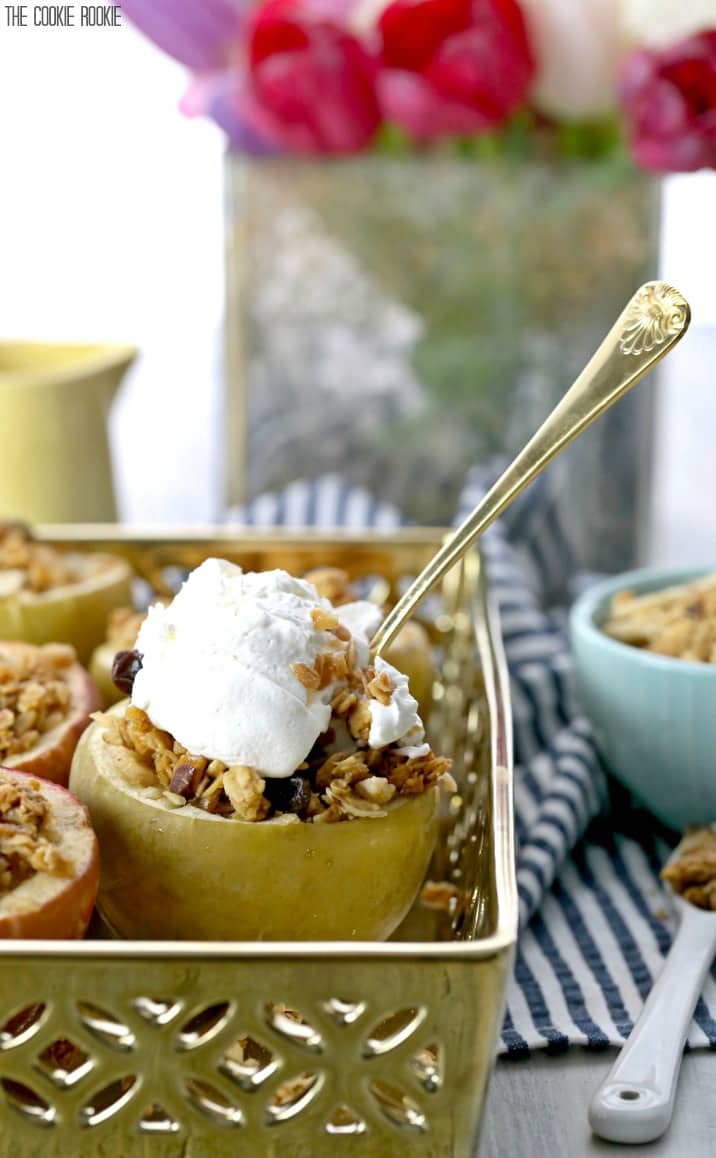 Congrats Sarah!!! I'm SO proud of you and excited to hear about all of your success. You deserve it!
>>>>>>>>>>>>>>>>>Click HERE to order her fabulous and MAGICAL cookbook!>>>>>>>>>>>>>>>>>
Be sure to check out Sarah's blog HERE, and follow her on Facebook and Pinterest!