Grilled Fruit is placed over Grilled Poundcake to create this delicious variation on Grilled Banana Split! So fun and easy for summer.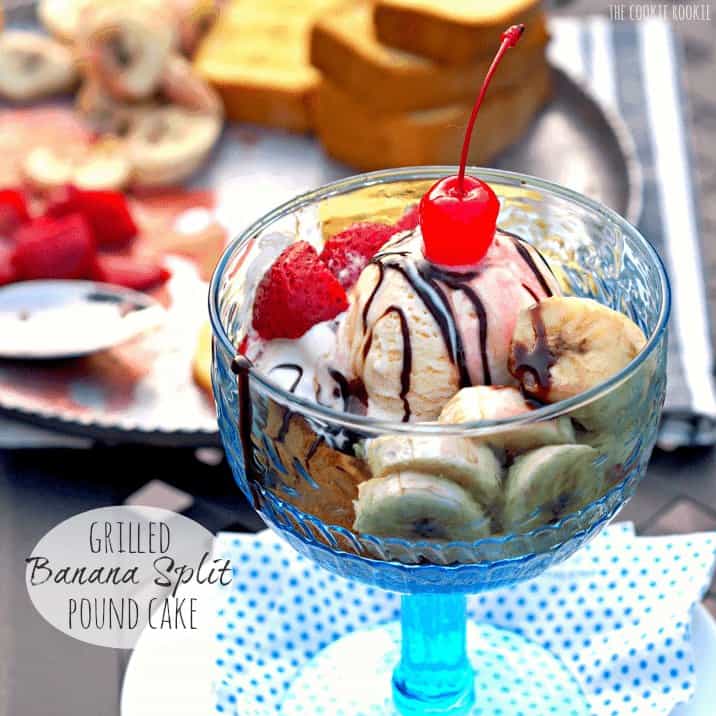 I have been trying to get all of my grilling recipes in lately, because I can almost feel that Summer is close to being over. Its still hot outside, but Facebook shows me posts of kids going to back to school and Pinterest shows me boots fashions are coming back. Autumn will be here before we know it! I have found so many recipes for the grill that I love this summer; Chicken Fajita Kebabs, S'more Pizza, and Skinny Mexican Corn have been some of my favorites. Those recipes are all great, but I wanted to create an easy and fresh dessert. This Grilled Banana Split Poundcake is just the thing! Ready in minutes and ready to please.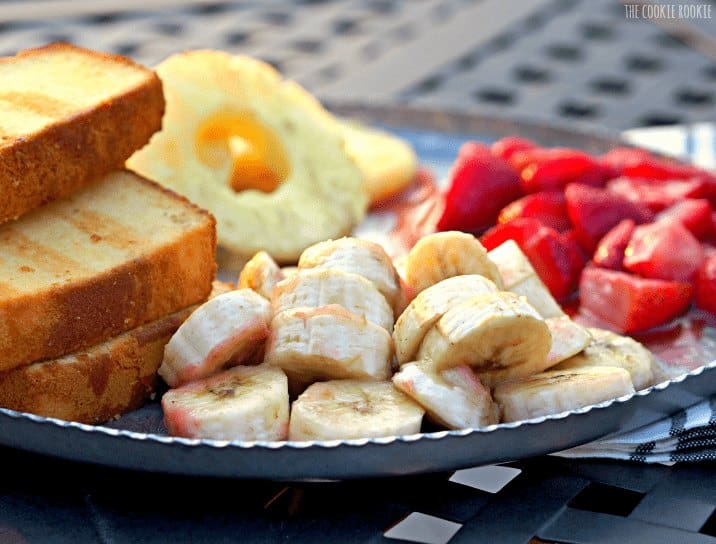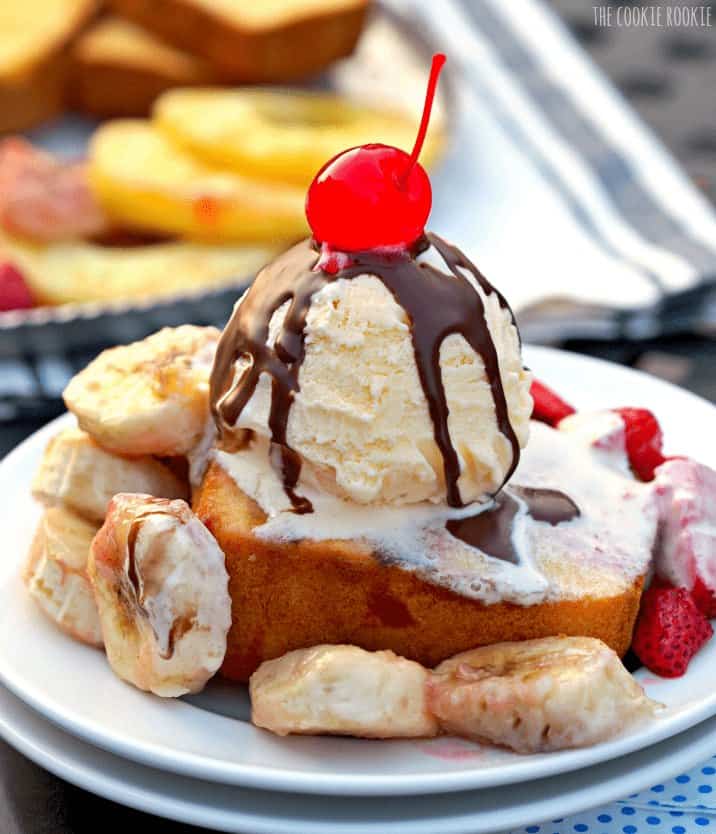 Before this summer, I had never owned a grill as an adult. (I told you, I'm learning here!) It's been so fun to play around with different recipes and learn as I go. When grilling something like bread, its important to make sure it doesn't stick to the grill and cause a huge mess (and ruin your dessert!).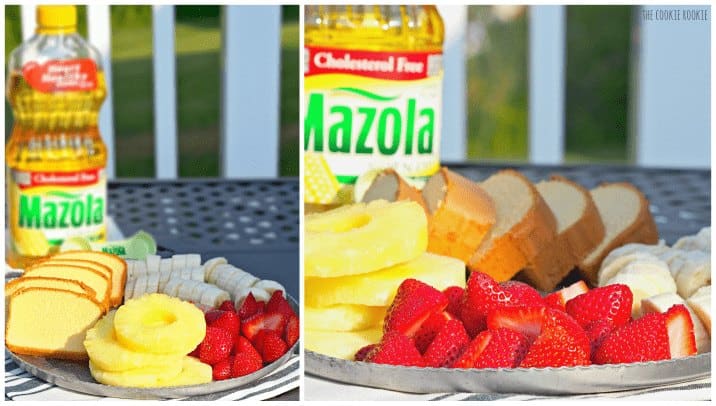 I brushed Mazola Corn Oil on both sides of each piece of pound cake, and it worked like a charm. The outside of the cake was crisp and grilled while the inside was warm and soft. No sticking to the grill. Corn Oil also has a higher smoke point than other oils like olive oil, so its less likely to burn or leave a bad taste when using for cooking on a grill. The perfect solution for this grilled dessert!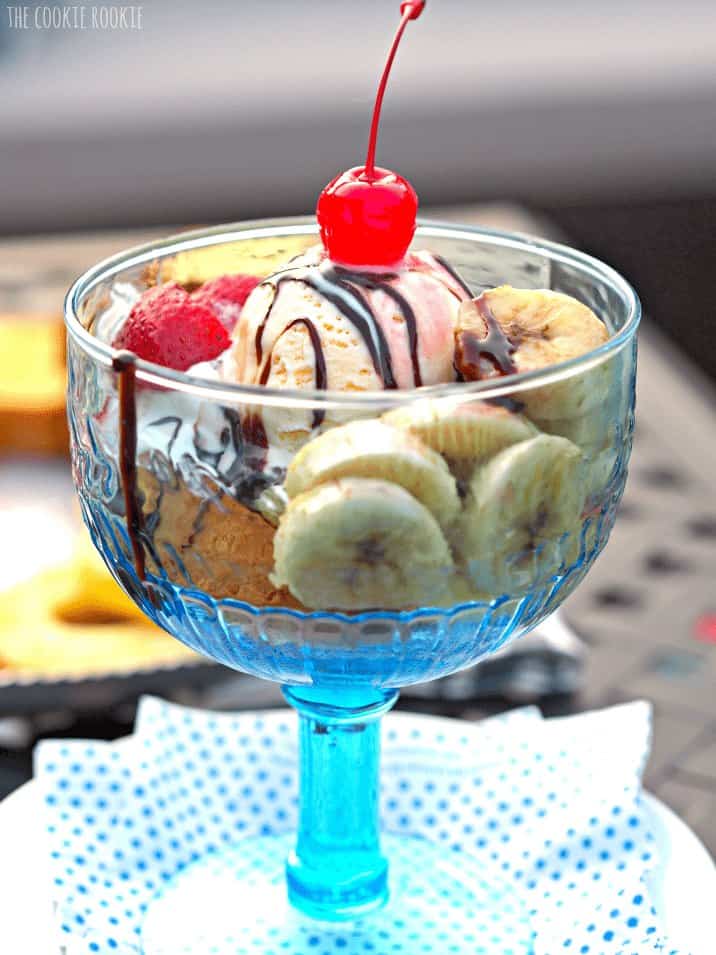 For the fruit, we grilled the banana, strawberries, and pineapple on top of aluminum foil. The fruit will get soft while grilling, so the foil helped to make sure it didn't fall through the cracks. Grilling the fruit brought out so much flavor and juice, extra tasty on the grilled poundcake! (and THANK YOU to my Aunt Peggy for these super fun Ice Cream Sundae cups! Aren't they adorable?!)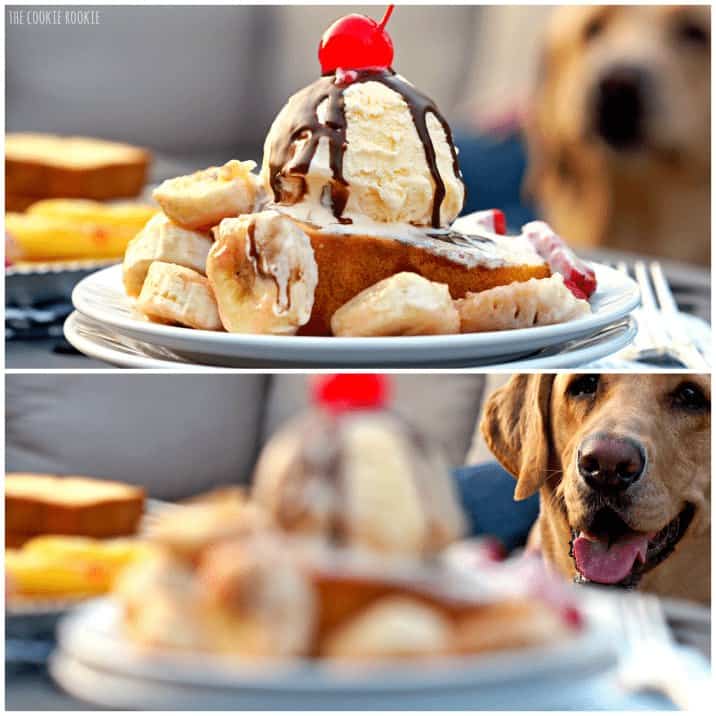 Scout was pretty jealous of this one. Her dog food just wasn't really cutting it after seeing this grilled dessert deliciousness!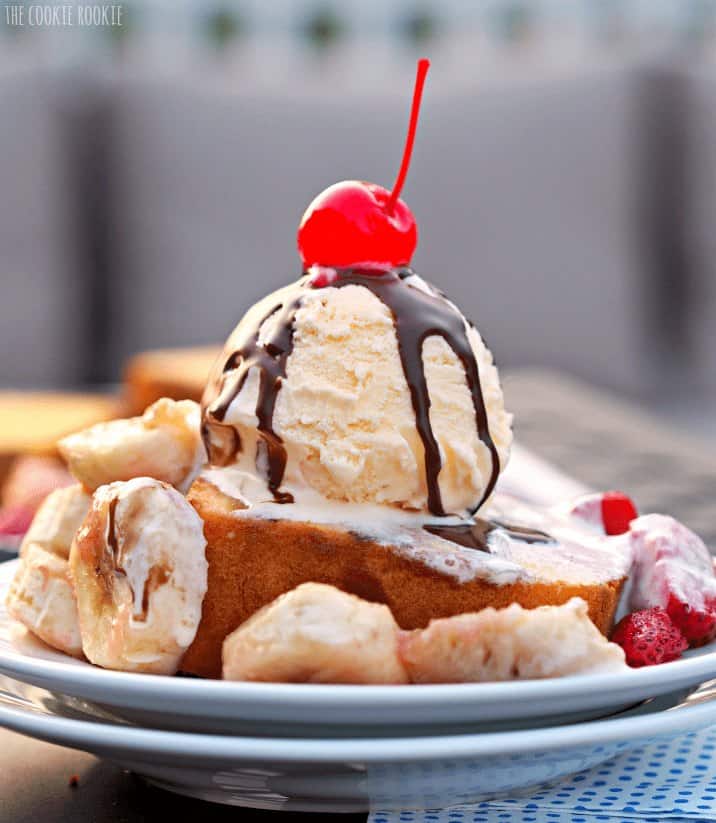 I hope you're able to find time to get some more grilling in before summer shuts its doors. This might just be your new family favorite!
Now, for the GIVEAWAY!
Mazola Corn Oil wants to give away an awesome 3 piece Stainless Steel Weber Grill Accessories kit, a Mazola Grill Apron, a fun 4-way measuring cup, and some Corn Oil! For Free!! Lots of free and easy ways to enter below, and be sure to come back daily for more ways to enter! Thanks Mazola!
a Rafflecopter giveaway

Happy Grilling :)
This is a sponsored post and giveaway on behalf of Mazola Corn Oil. All opinions are 100% my own.