These Grilled Fruit Kabobs are just dying to make it to your BBQ this Summer. Simple and delicious Fruit Skewers with White Chocolate Drizzle will be the hit of any BBQ!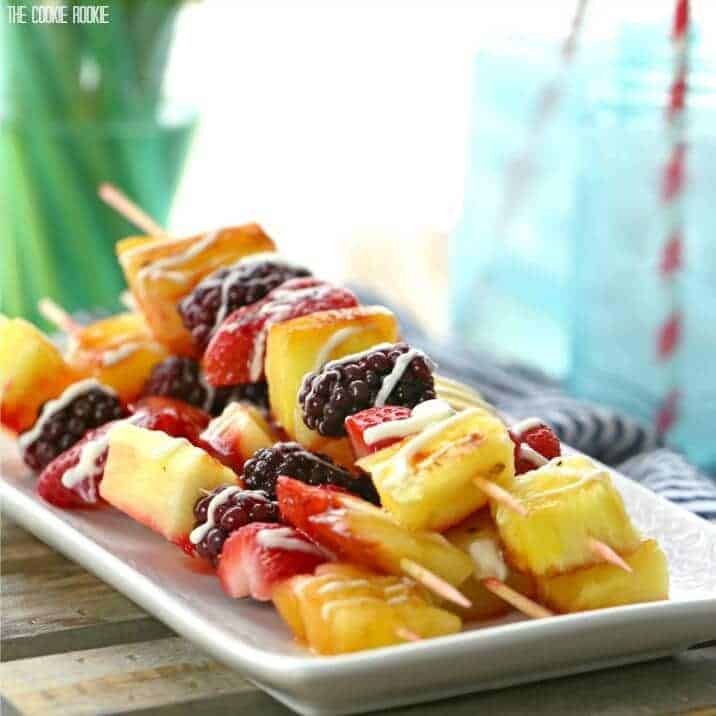 Fruit Kabobs
If you're in the need of a simple, delicious, and healthy (oh, and fun to boot!) BBQ side dish or dessert, you've come to the right place! These Grilled Fruit Kebabs with White Chocolate Drizzle are perfect for these warmer nights and will be a hit with the entire family. So fun!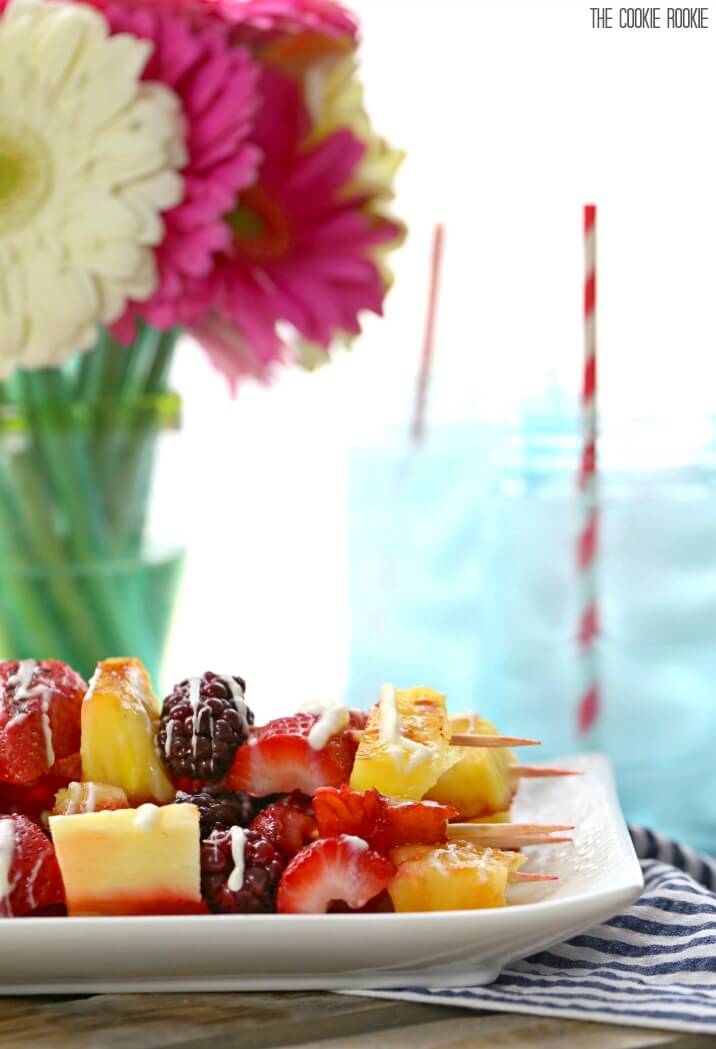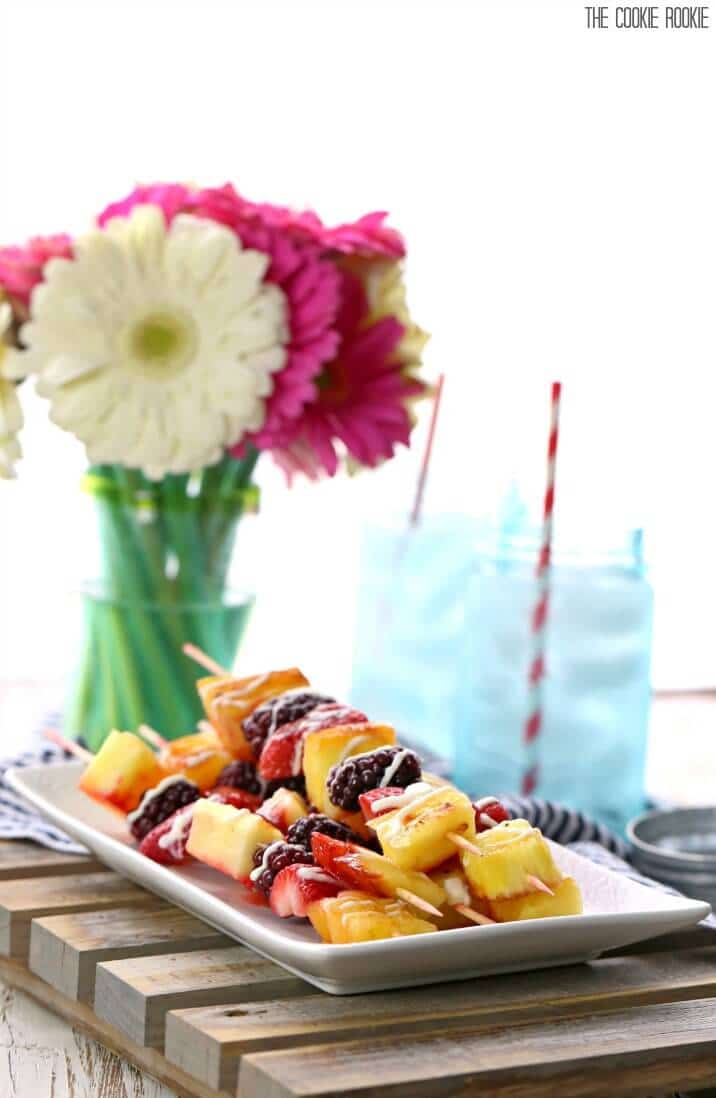 I love that these can be made with any type of fruit, just choose your favorites! Drizzle with white or milk chocolate, or both! The simple recipes are always the best!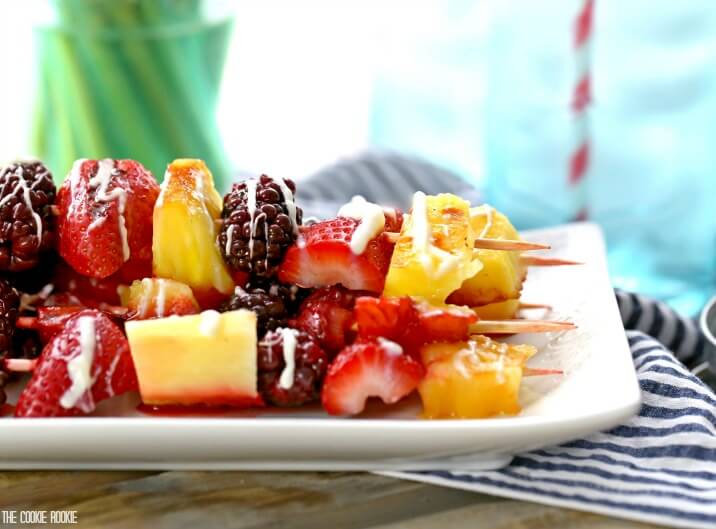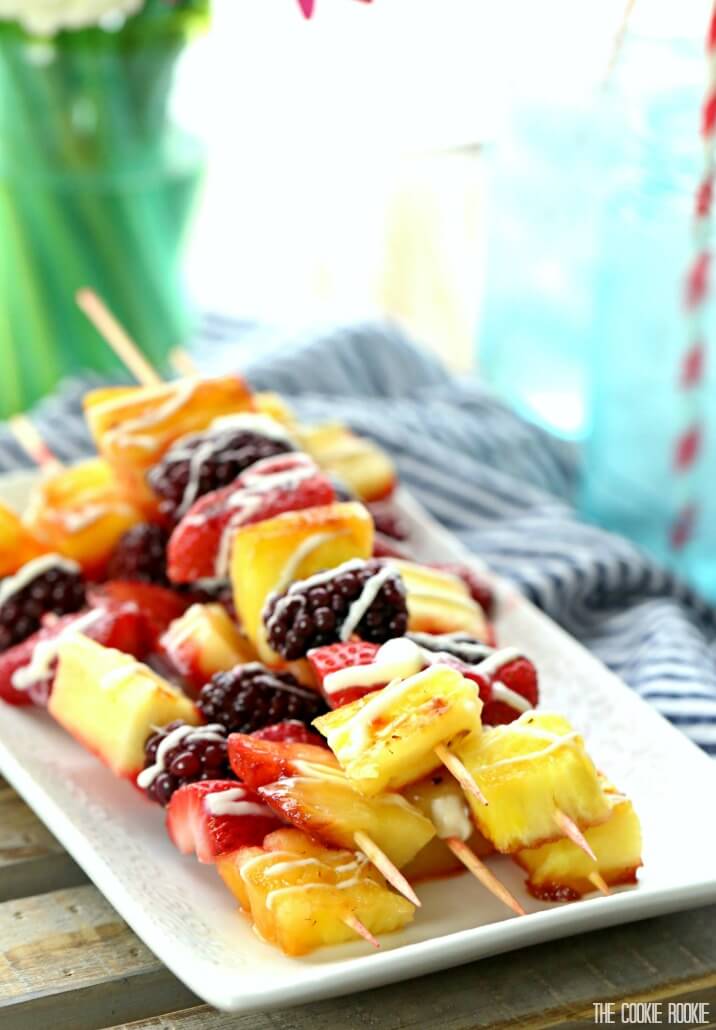 Grilled Fruit Skewers
I made these Grilled Fruit Kebabs with White Chocolate Drizzle a couple months ago when I was dreaming of Summer, and now that it's officially May I think it's time to finally share them.
They really are the perfect sweet treat!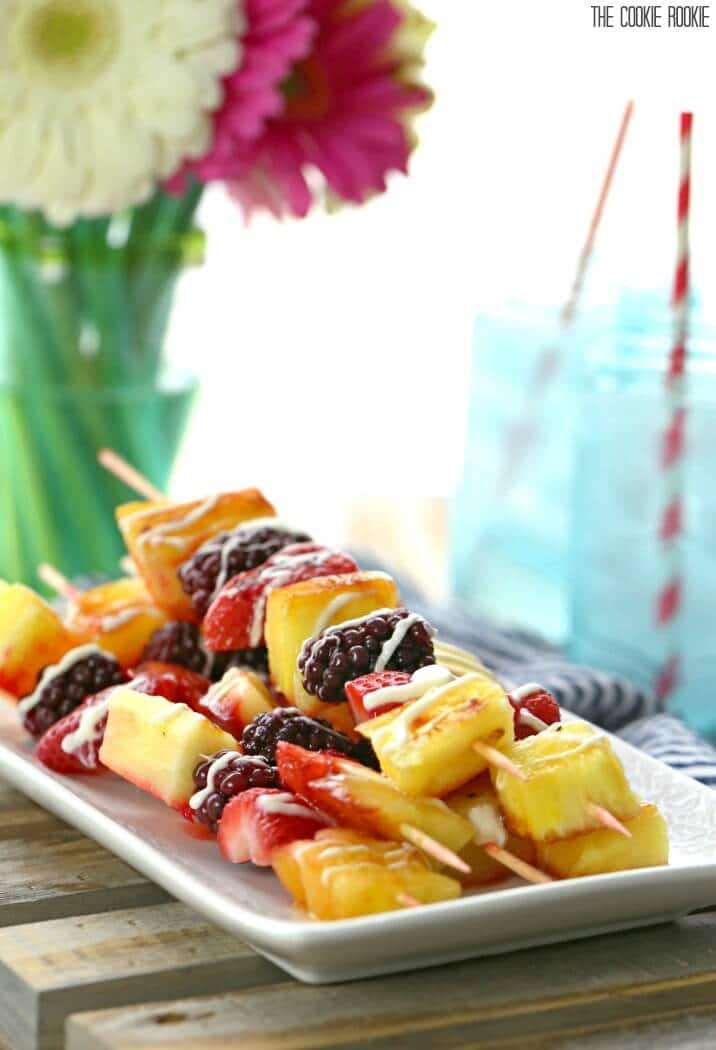 Enjoy!