HAPPY THIRSTY THURSDAY!!! today's drink is one of my favorites to date…partly for its minty deliciousness, and partly because scout really stepped up her game and took some great and hilarious pictures :)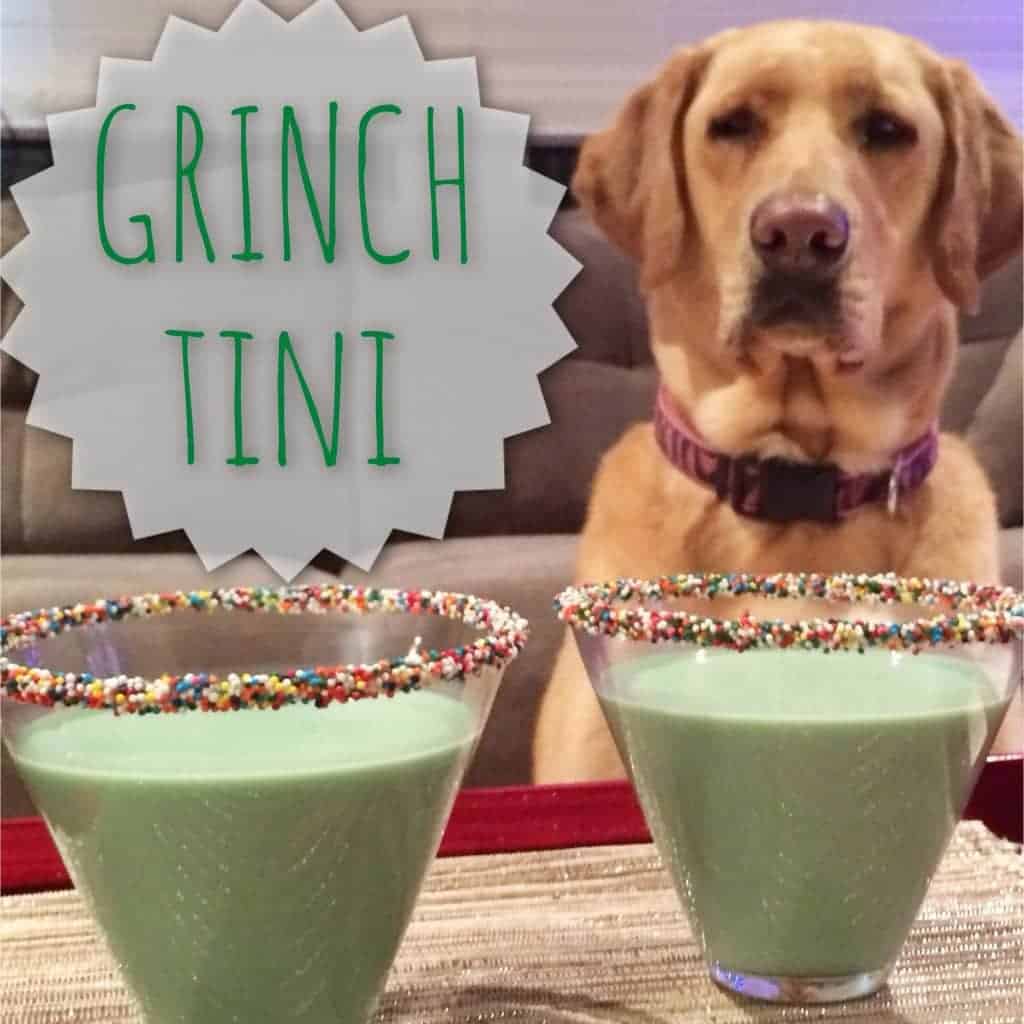 I mean…its really only a matter of time before Scout gets her first modeling contract ;) she conveys such emotion with that face! she really came through for me this time!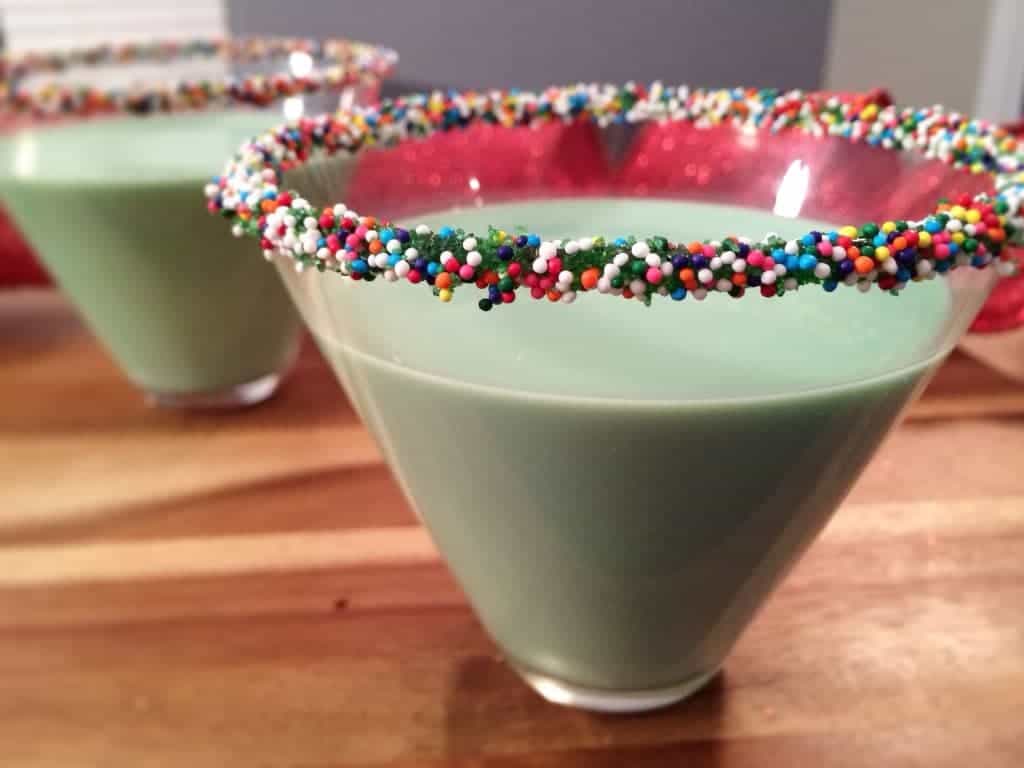 I LOVE THIS DRINK. minty, festive, and just right. super simple to throw together, and adorable for a holiday party.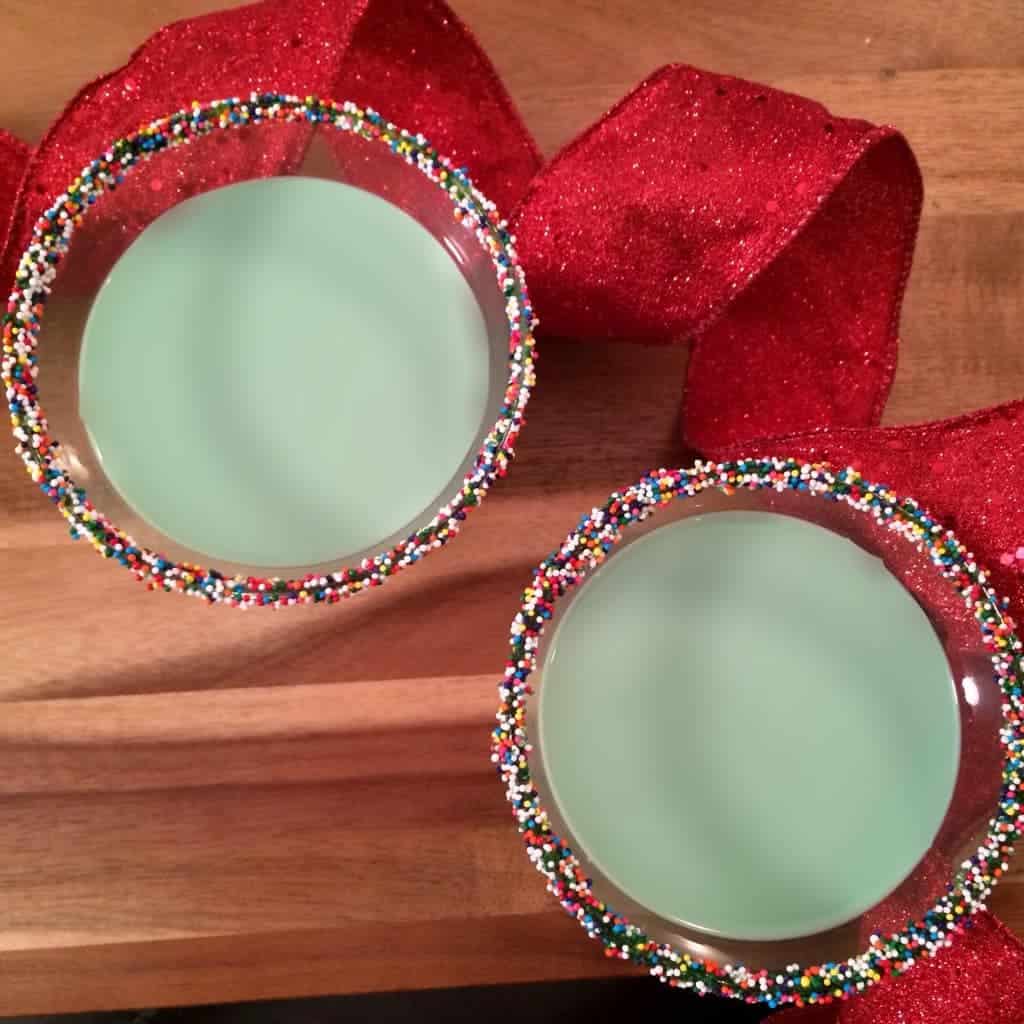 Grinch-tini is a cute name, but this drink is what's usually called a grasshopper or thin mint martini. Godiva chocolate liqueur, cream de menthe, and half & half. you could also use whipping cream if you want the drink to be even heavier, but I prefer it a touch lighter. for the healthy Christmas cocktailers out there…you could also use skim milk. but live a little, people! its CHRISTMAS!!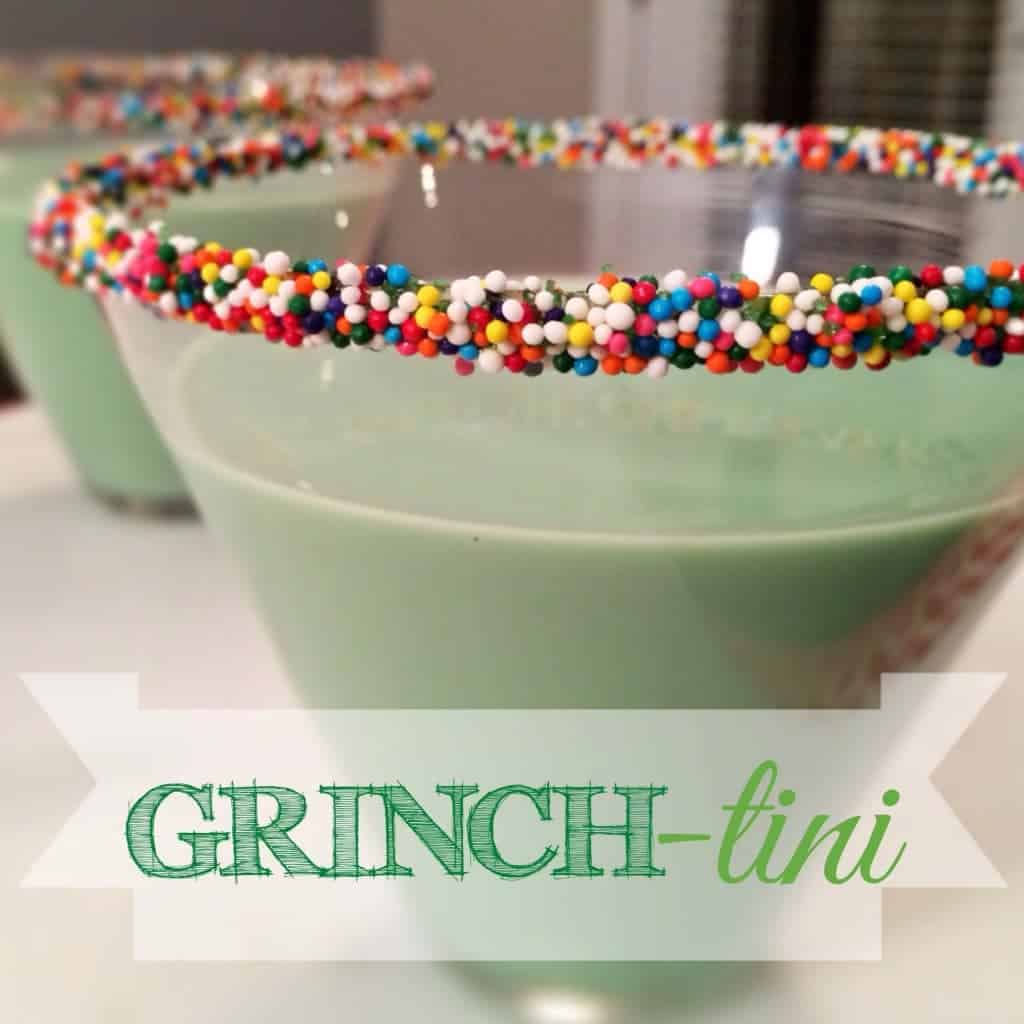 for the rim, I coated the glass with green gel icing and then dipped in green and multi-colored sprinkles. cute!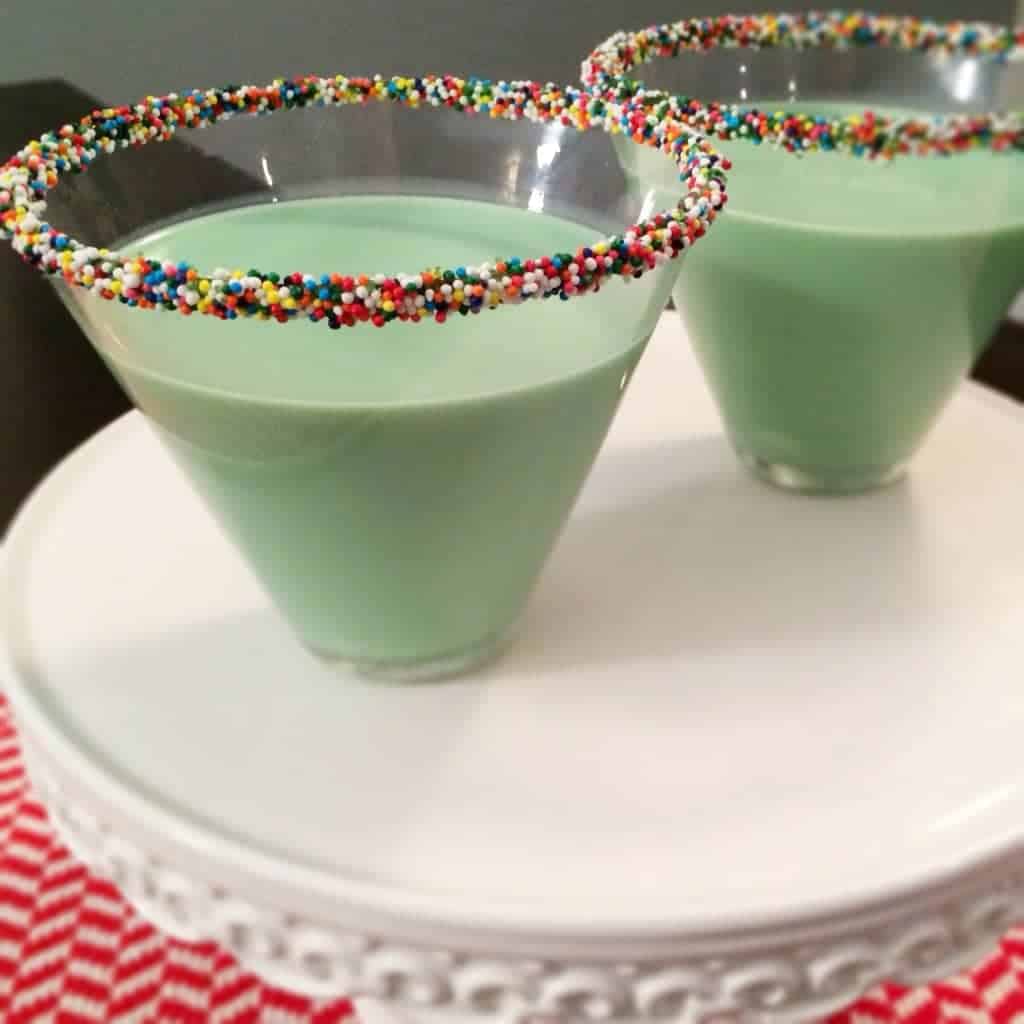 I love the color. i'll be making this drink again around st. patties day! (my absolute favorite holiday) :)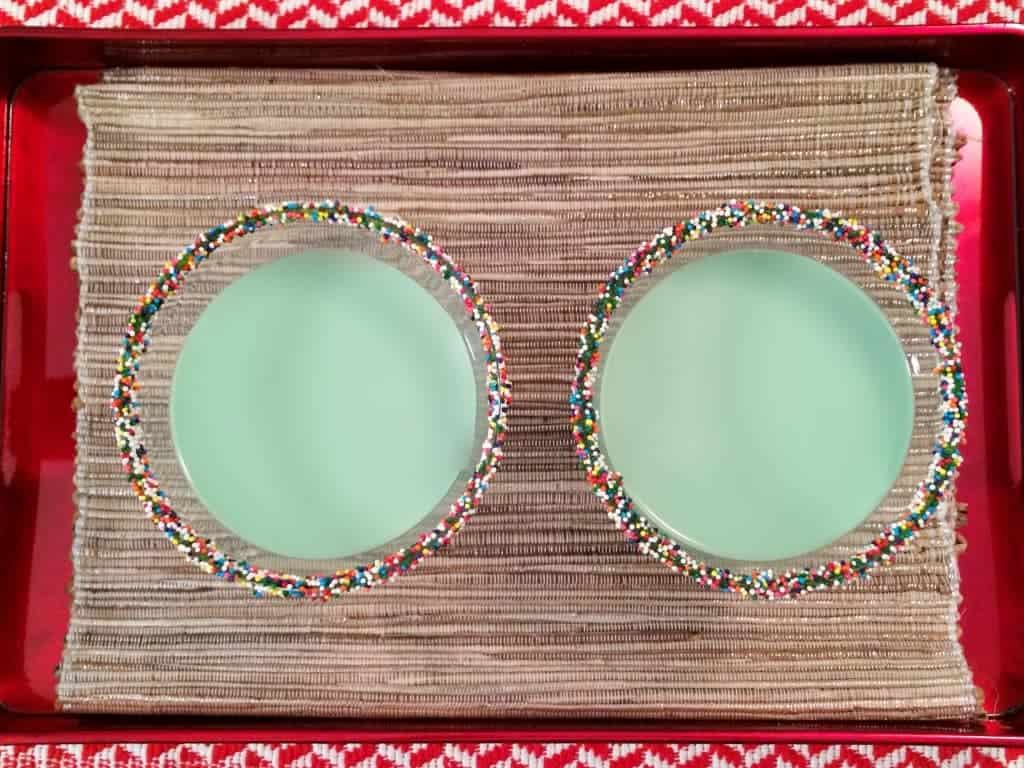 I used regular Godiva chocolate liqueur, but it would also be great with their white chocolate version. yum!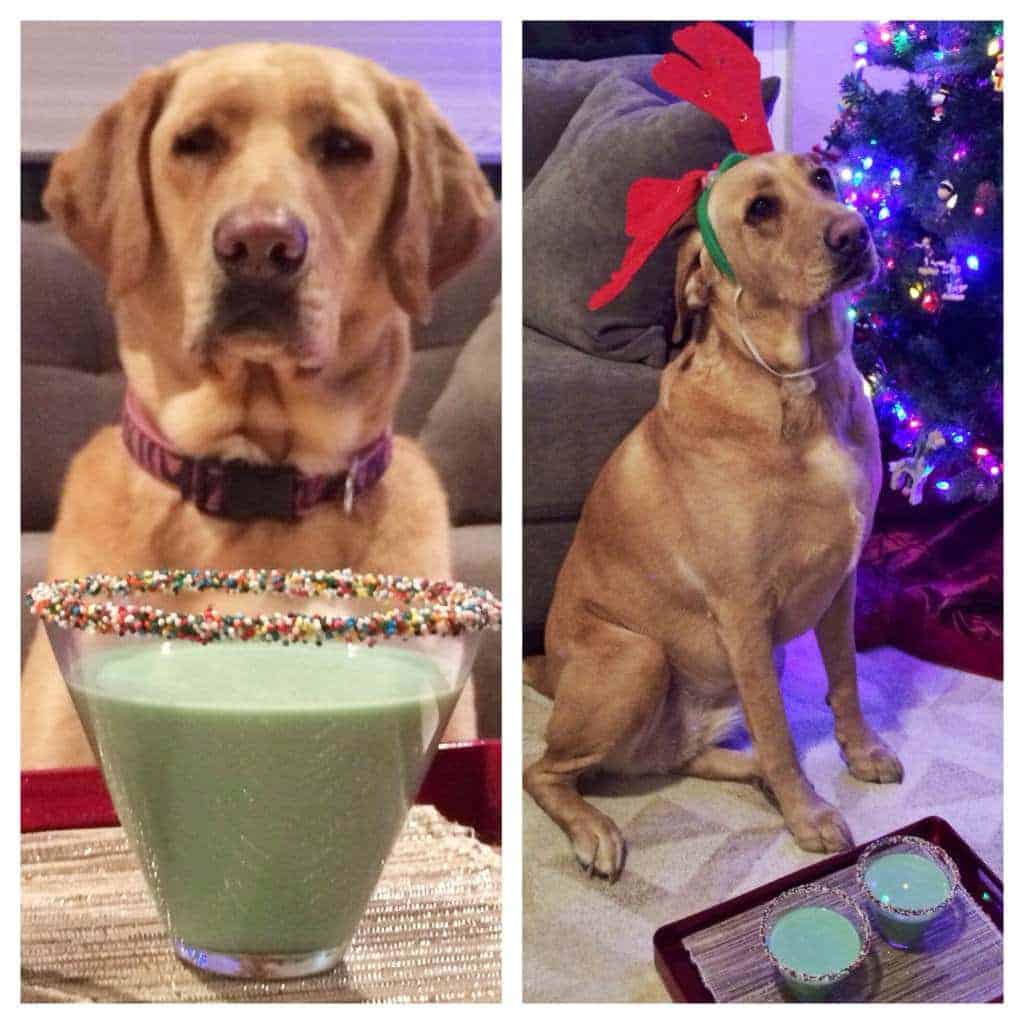 at first, scout wasn't quite sure about this photo shoot. she was spoiled by the peanut butter dog treats post…and thought that she deserved to taste all of the recipes she stars in. she was not pleased when she found out she wouldn't be sampling these!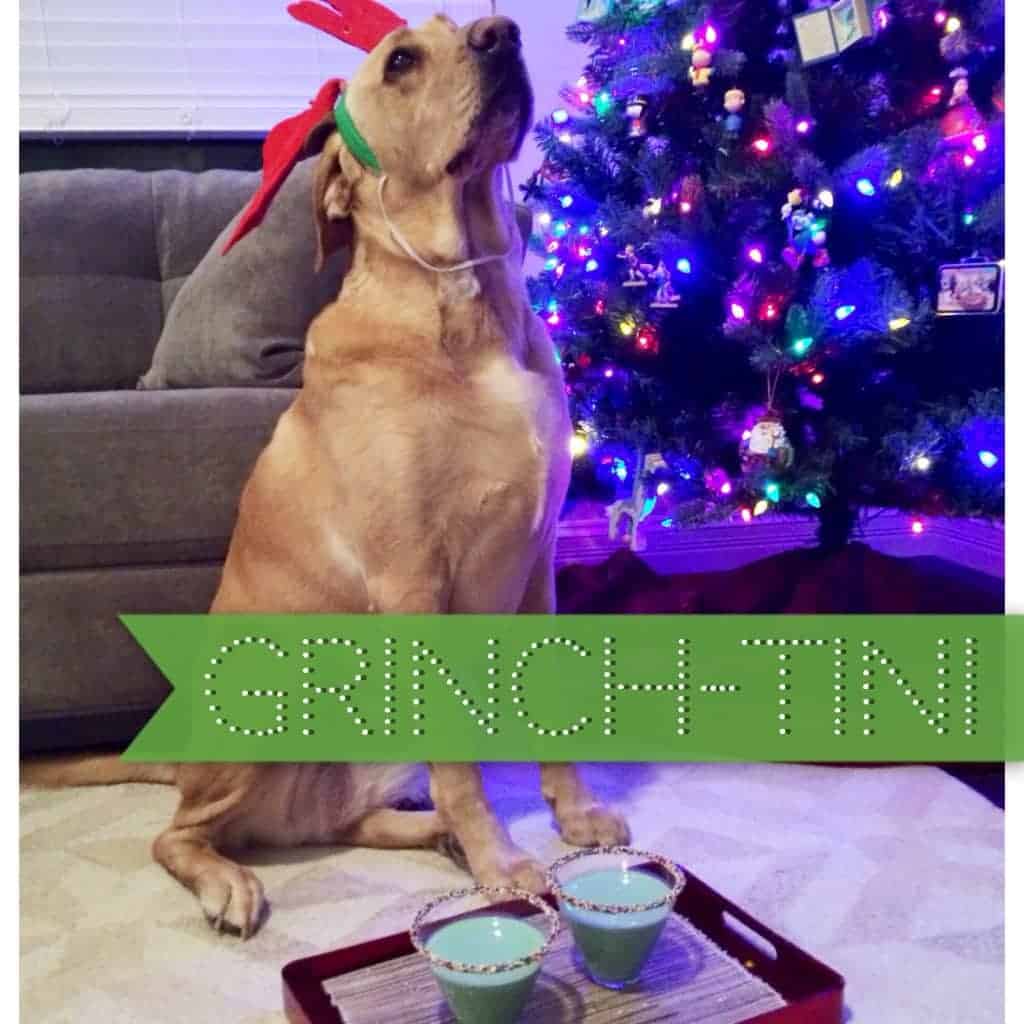 but she is a professional. she put on those reindeer ears, smiled with her eyes, and got in the holiday spirit! (tyra would be proud). I think she's singing "where are you Christmas" in the picture above :)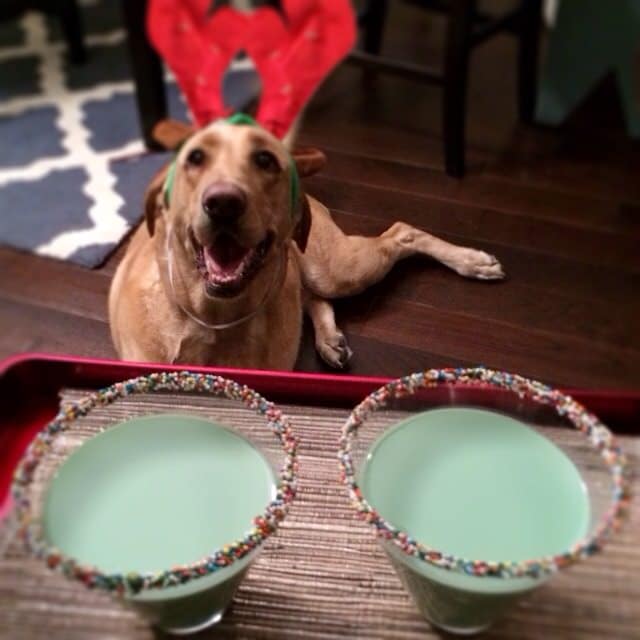 if that face doesn't put you in the Christmas spirit…I'm not sure what will!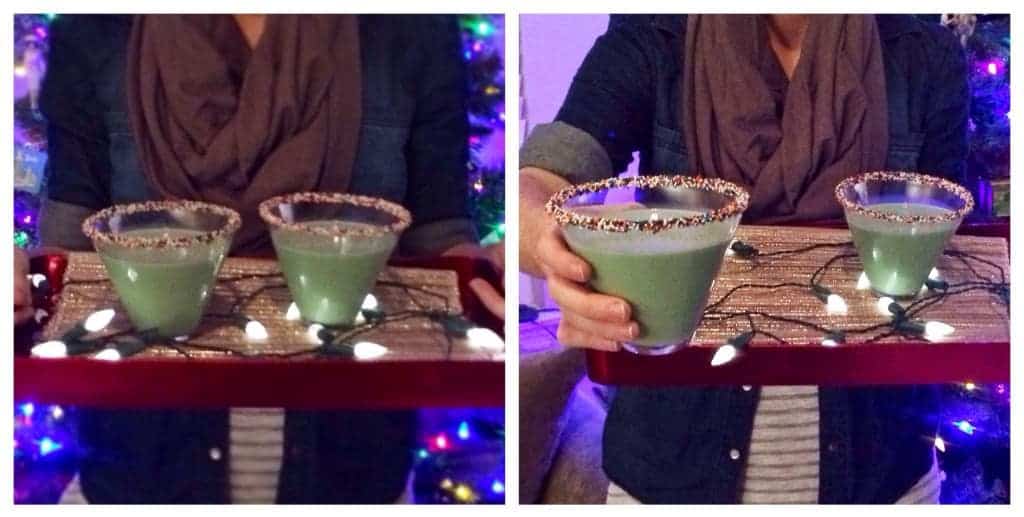 thanks for joining us! click HERE to see other Thirsty Thursday posts…and be sure to come back next week for our new years sangria recipe!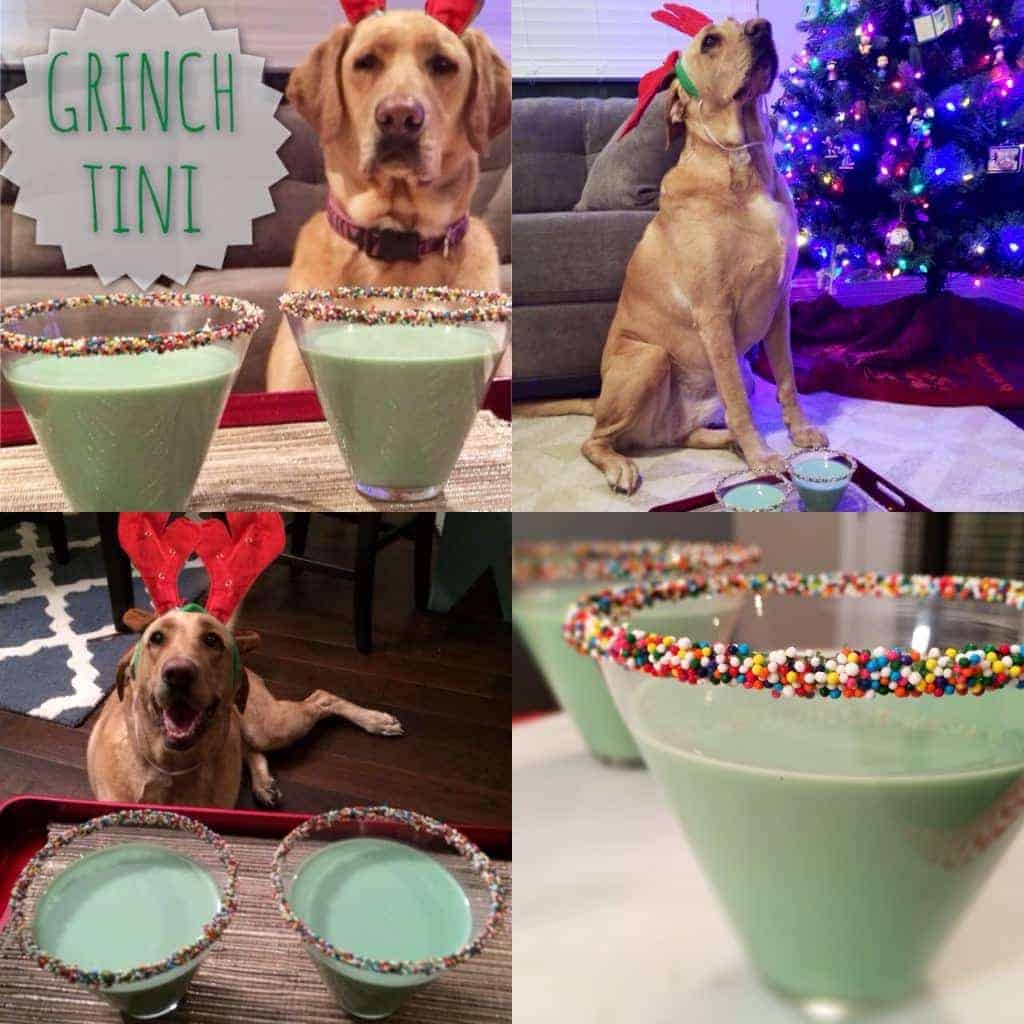 MERRY CHRISTMAS!!!