Simplified Mint Chocolate Guinness Brownies are the hit of any Saint Patrick's Day party and are delicious year round!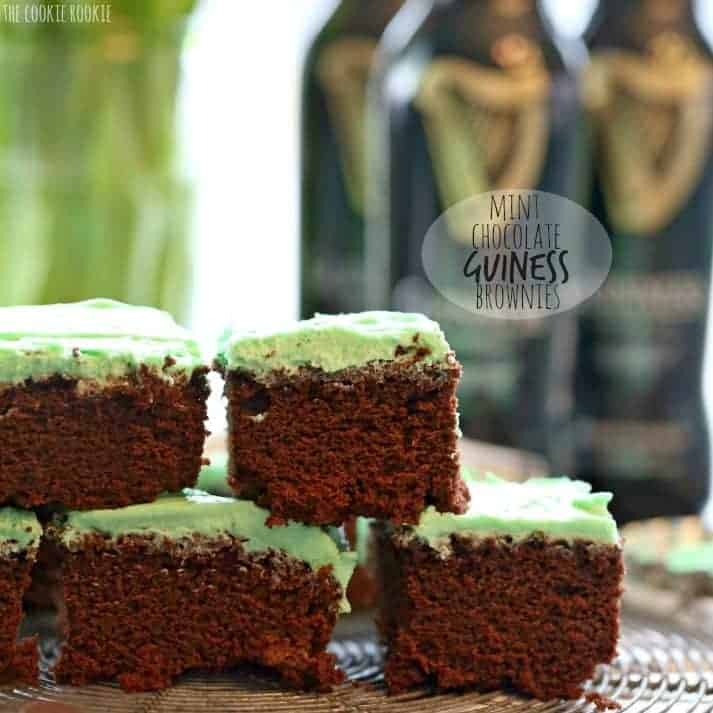 My very FAVORITE holiday is coming soon!!! I think because I have red(ish) hair and virtually translucent skin, I have always loved Saint Patrick's Day. Redheads look best in green! Takes me back to my roots. A couple years ago my family was able to travel to Ireland for vacation and it was the trip of a lifetime. We had fabulous food, saw the most beautiful landscapes I've ever seen in person, and drank Guiness from the tap (in very small quantities haha). It was so fun. Guinness might not be quite the same in bottle form, but it's still an Irish classic that pairs surprisingly well with your favorite brownies! Add some mint icing on the top, and you're set!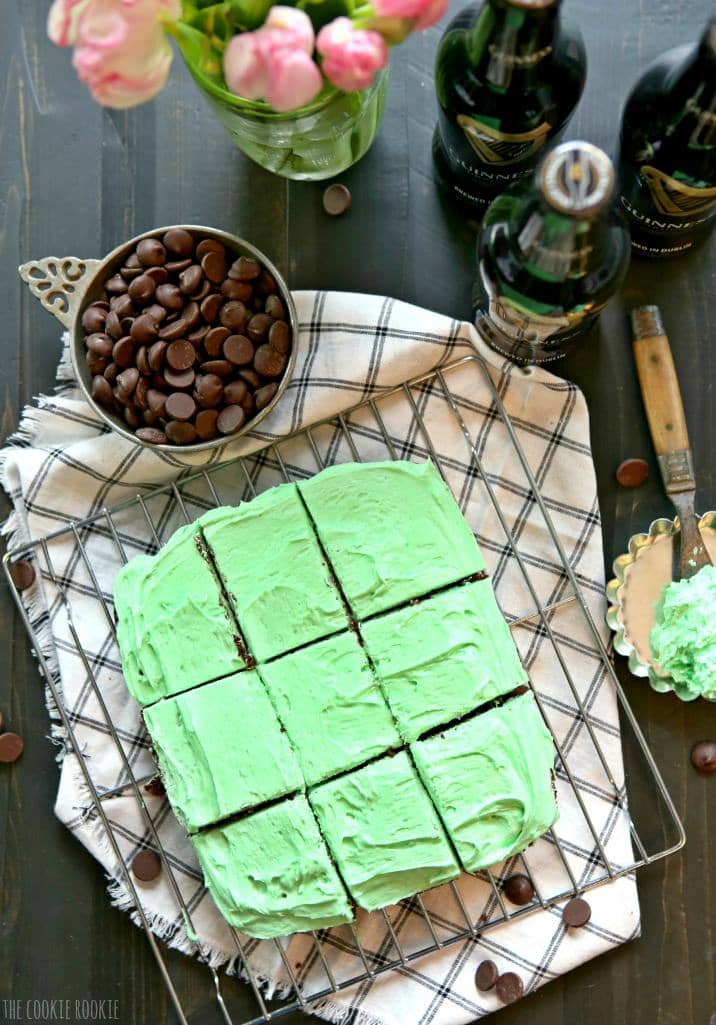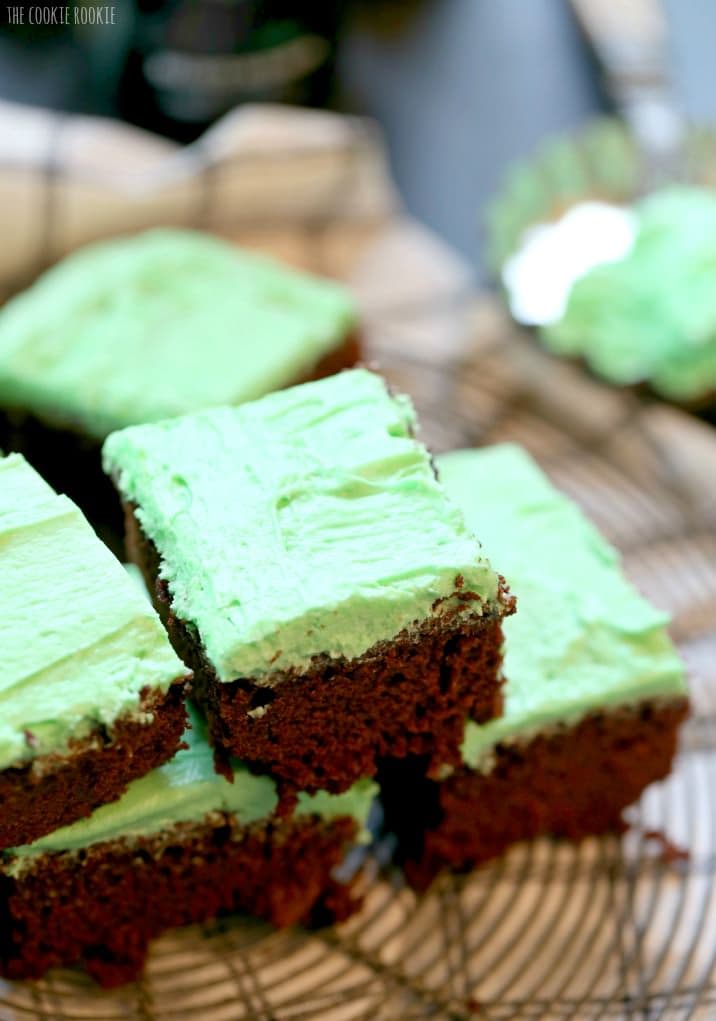 Don't be afraid of the Guinness.
It doesn't make the Mint Chocolate Guinness Brownies taste like beer.
It just adds a fun depth of flavor that I know you'll love! These rich, perfect, festive brownies would be the hit of any St. Patty's Party!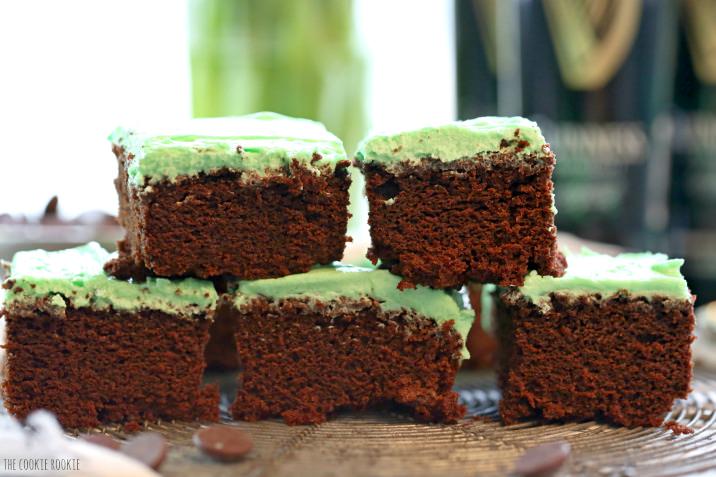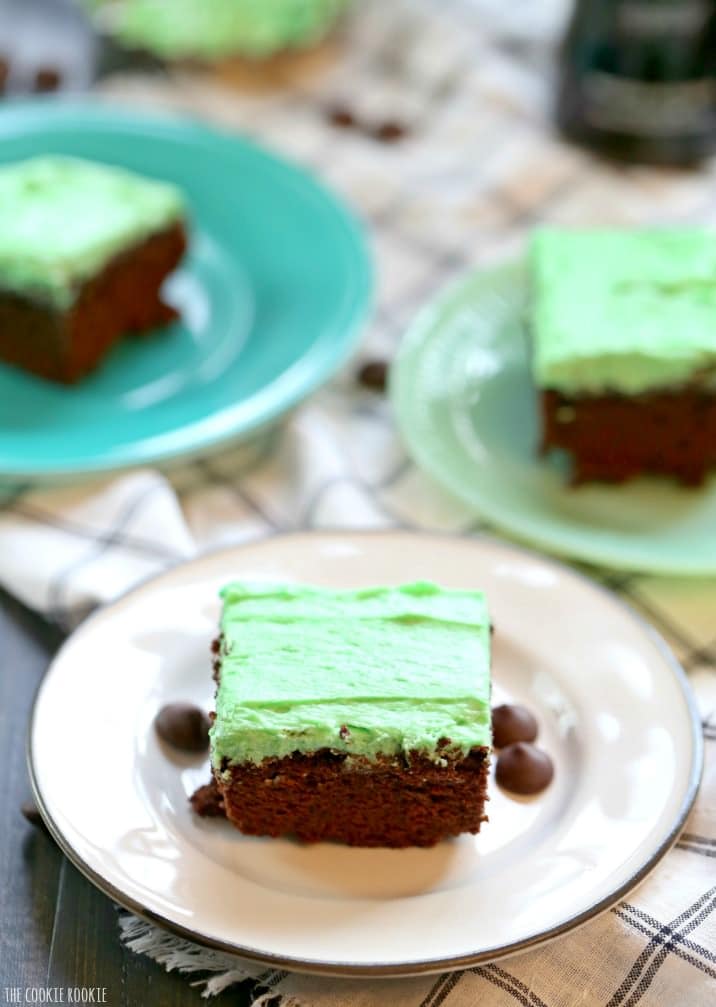 The icing I made for this is super quick and easy. The food coloring is optional, but makes them extra fun for the holiday. Leave off the food coloring for the rest of the year and you still have a delicious mint chocolate dessert! Two of my favorite flavors!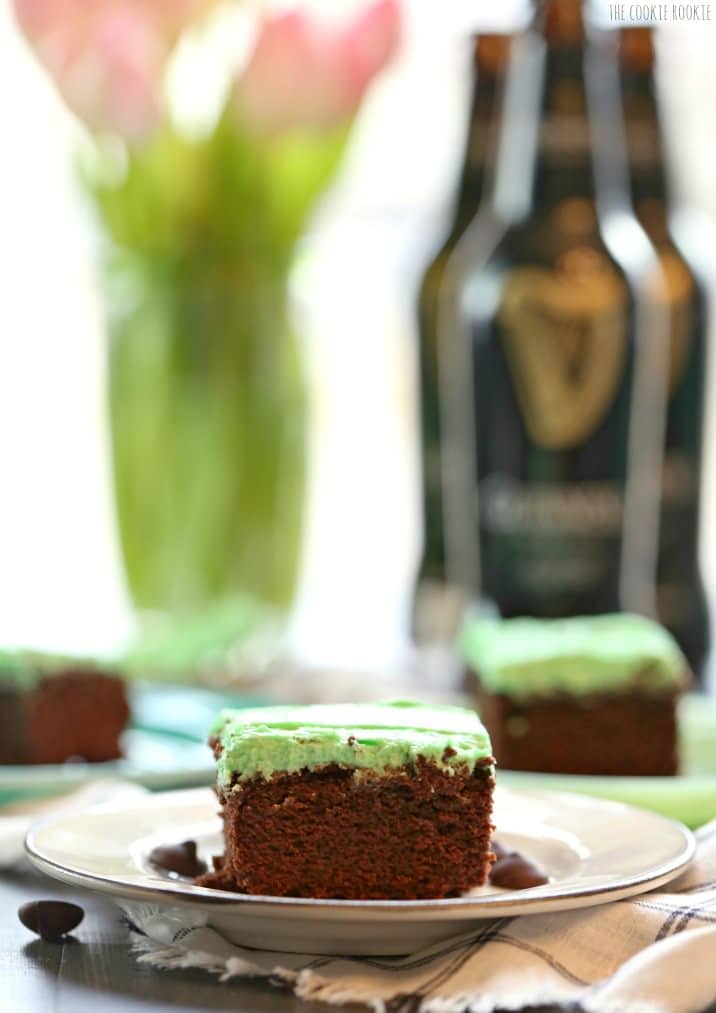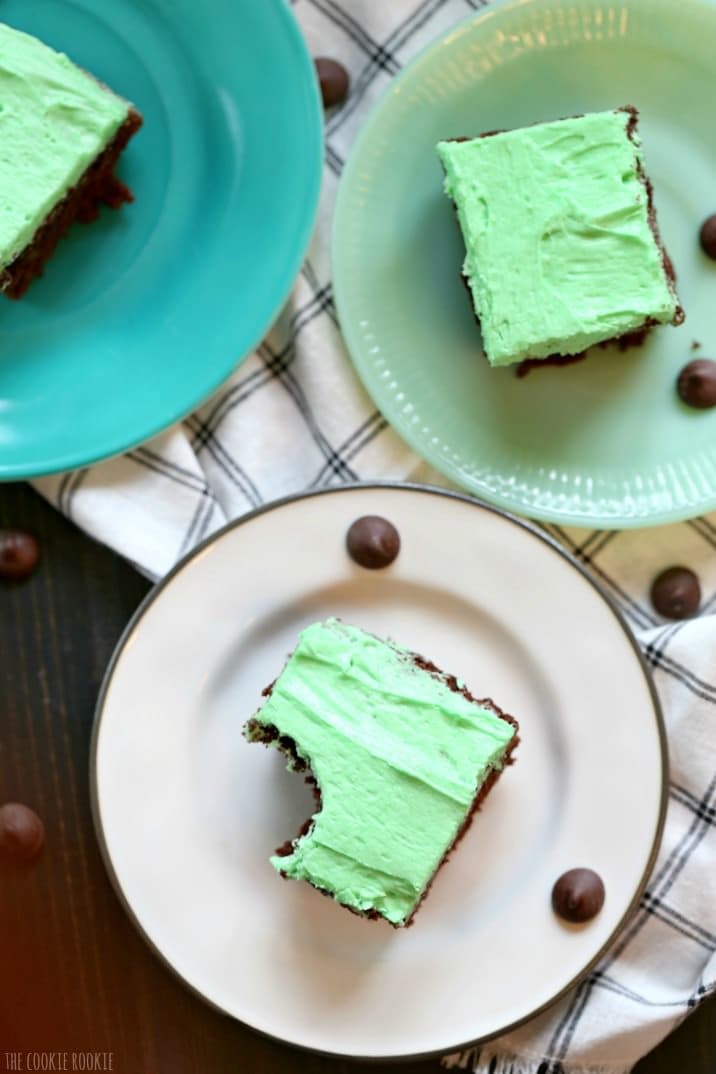 Enjoy!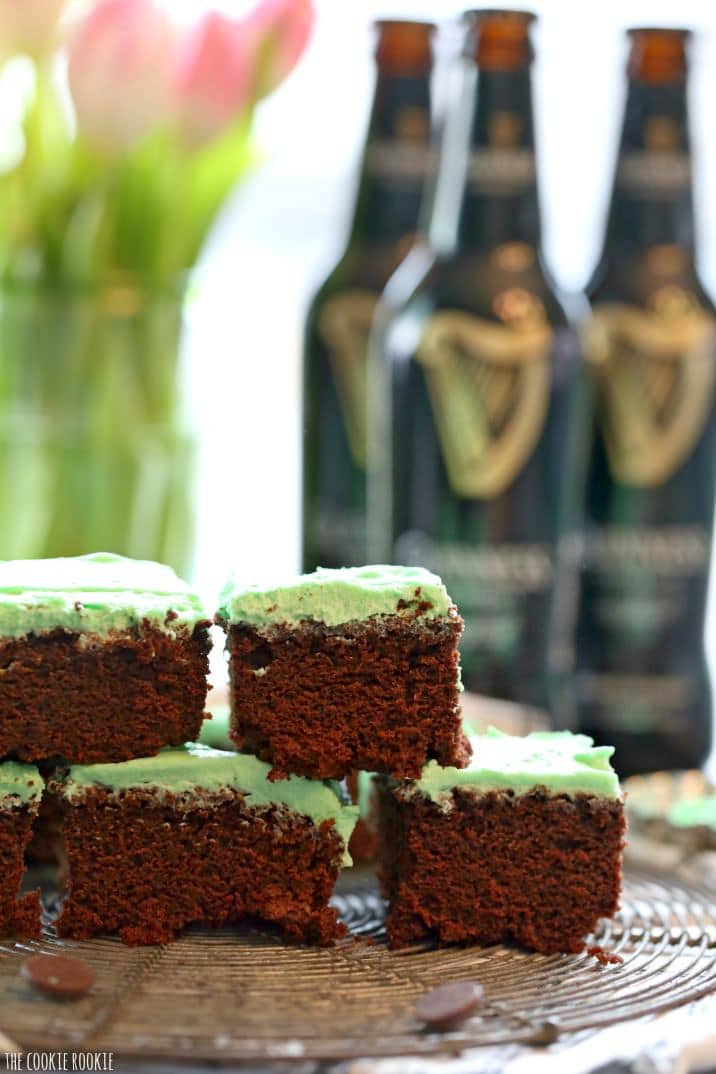 Mint Chocolate Guinness Brownies