I just love all of these Valentine's recipes that I'm seeing across the blogosphere! So fun!  We have a couple more recipes up our sleeve before VDay, and this is one of my favorites!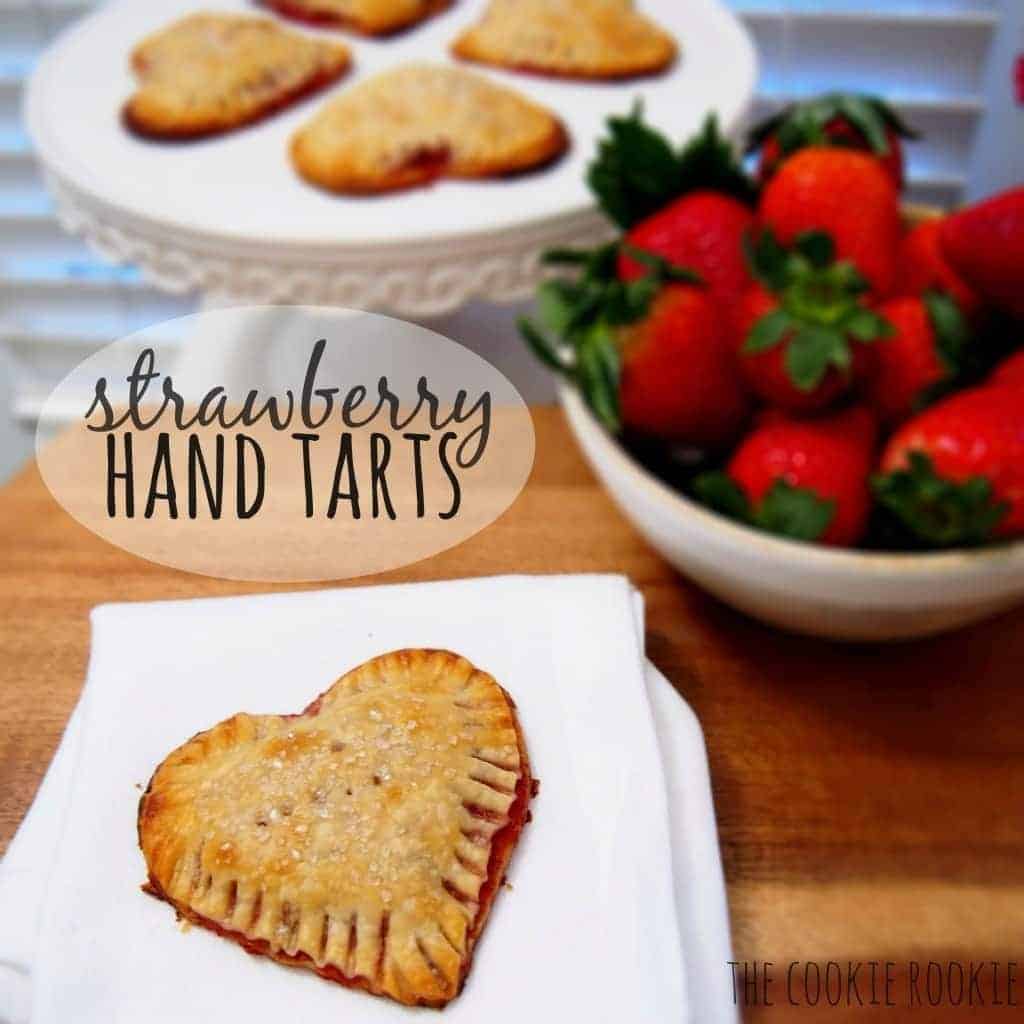 As you know, my very favorite recipes always have two things in common.  They have to be 1) EASY and 2) DELICIOUS.  And it doesn't hurt if they are super cute, are infused with Grand Marnier, and are shaped like a heart!  So these little hand tart babies are right up my alley!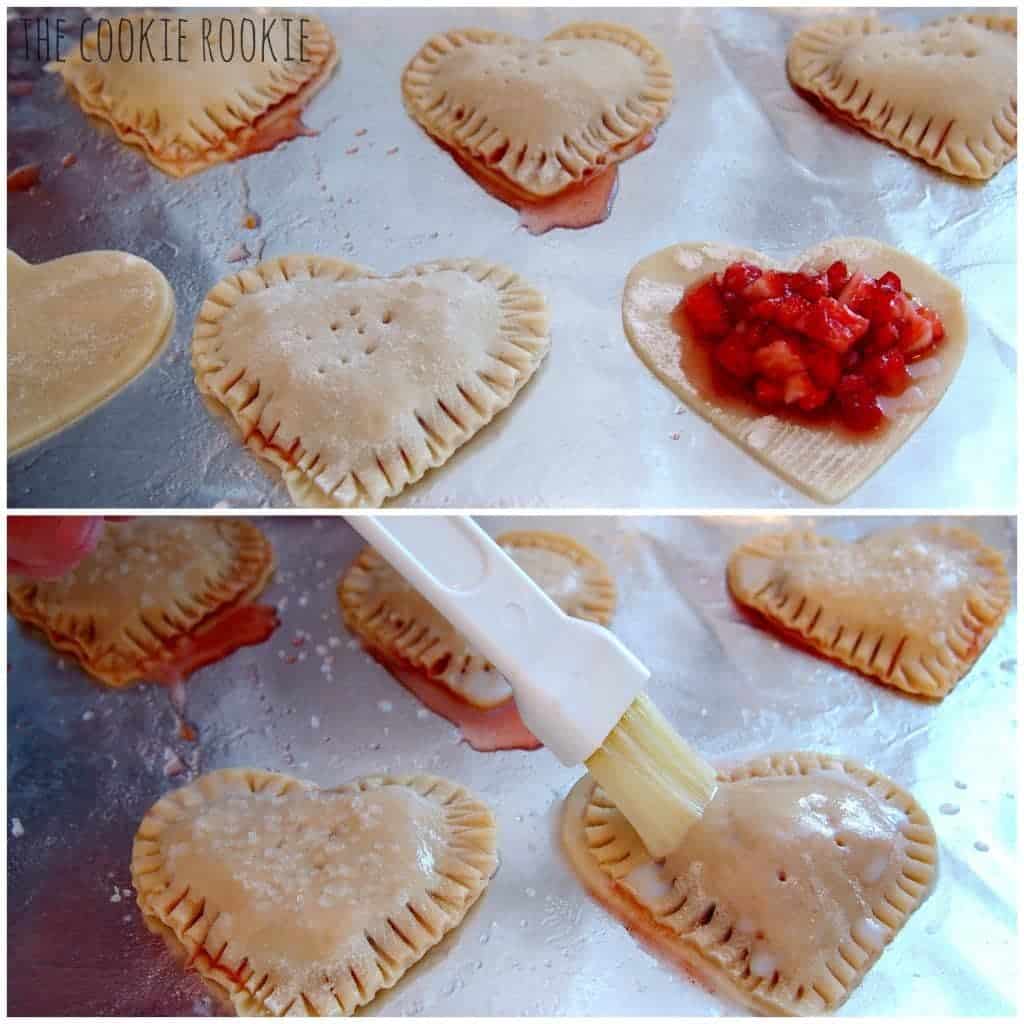 These are soooo simple.  They could honestly be made with as little as three ingredients; pie crust, strawberries, and sugar.  The other ingredients are optional.  Pampering your loved one (or more importantly, yourself) can come at a very inexpensive and easy price with these hand tarts!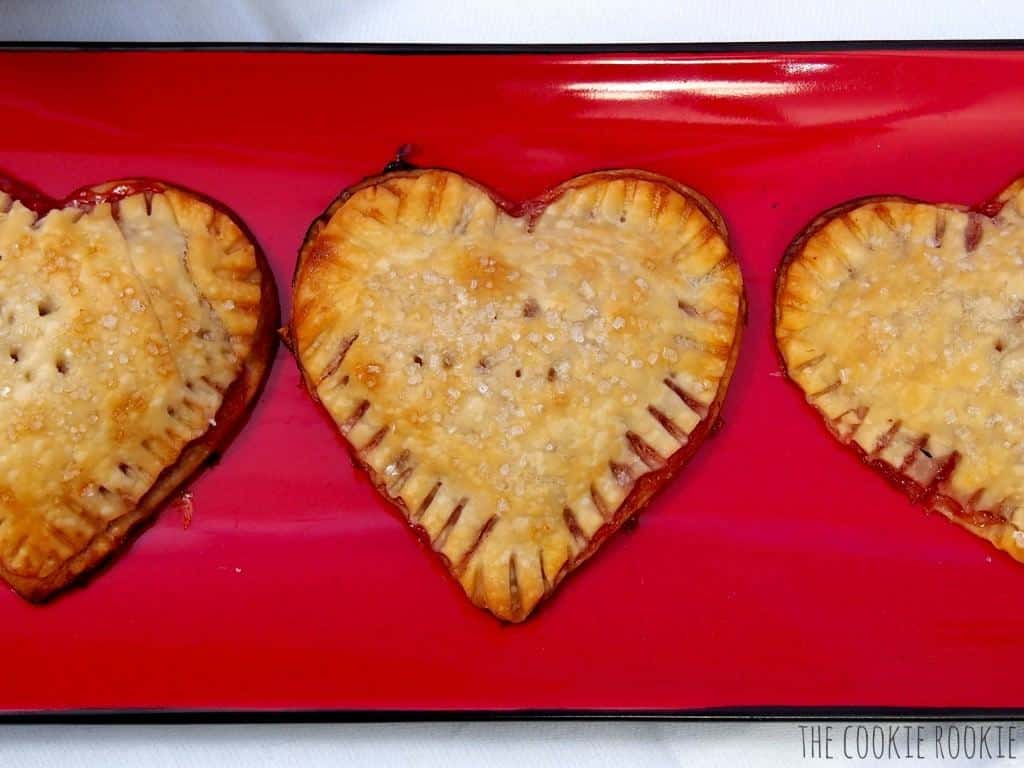 Our VERY favorite store-bought pie crust is from Trader Joe's.  (click HERE to see our recipe for delicious homemade crust)  Trader Joe's pie crust is a delicious and rare find for a store-bought item.  Its SO flakey and delicious.  I find myself driving 20 minutes to the nearest Trader Joe's instead of two blocks to the nearest grocery store when pie crust is on my list.  You won't regret trying it! We also used it on mom's Almond & Pear Tart.  YUM. Click HERE to find a Trader Joe's near you!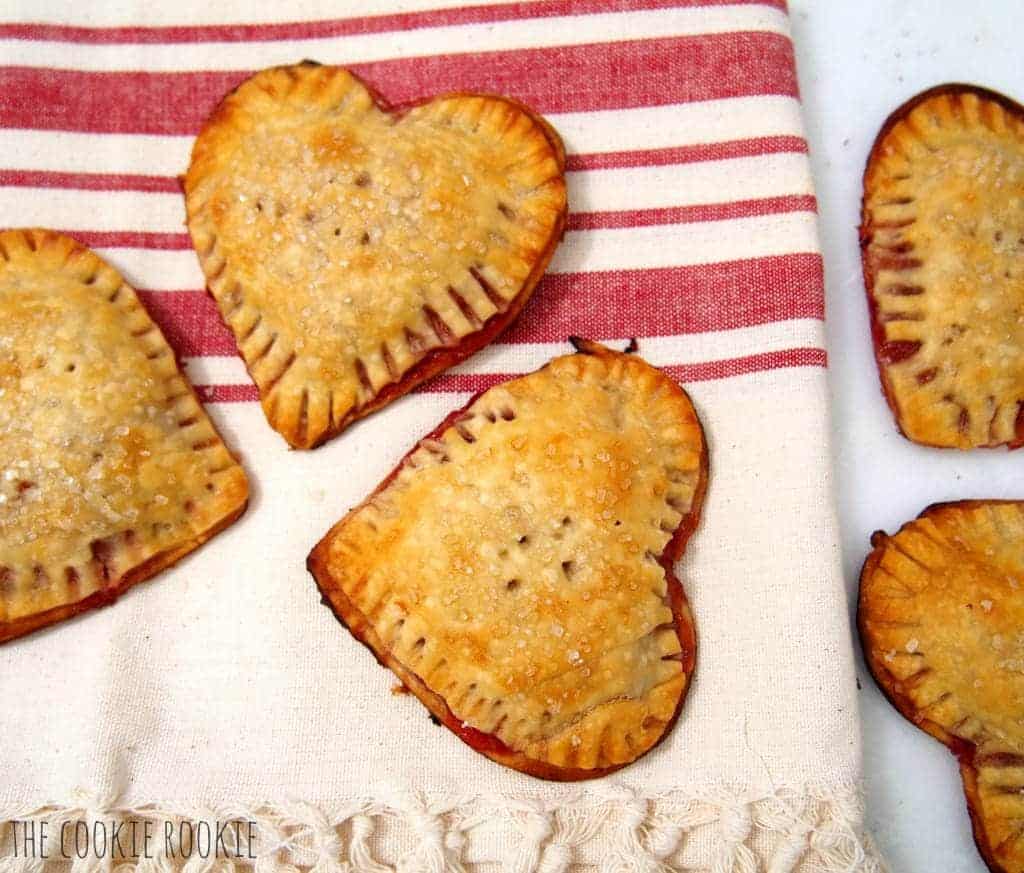 These are just so cute and fun.  The Grand Marnier gives a little zip to the strawberries. I loved the way the flavors came together.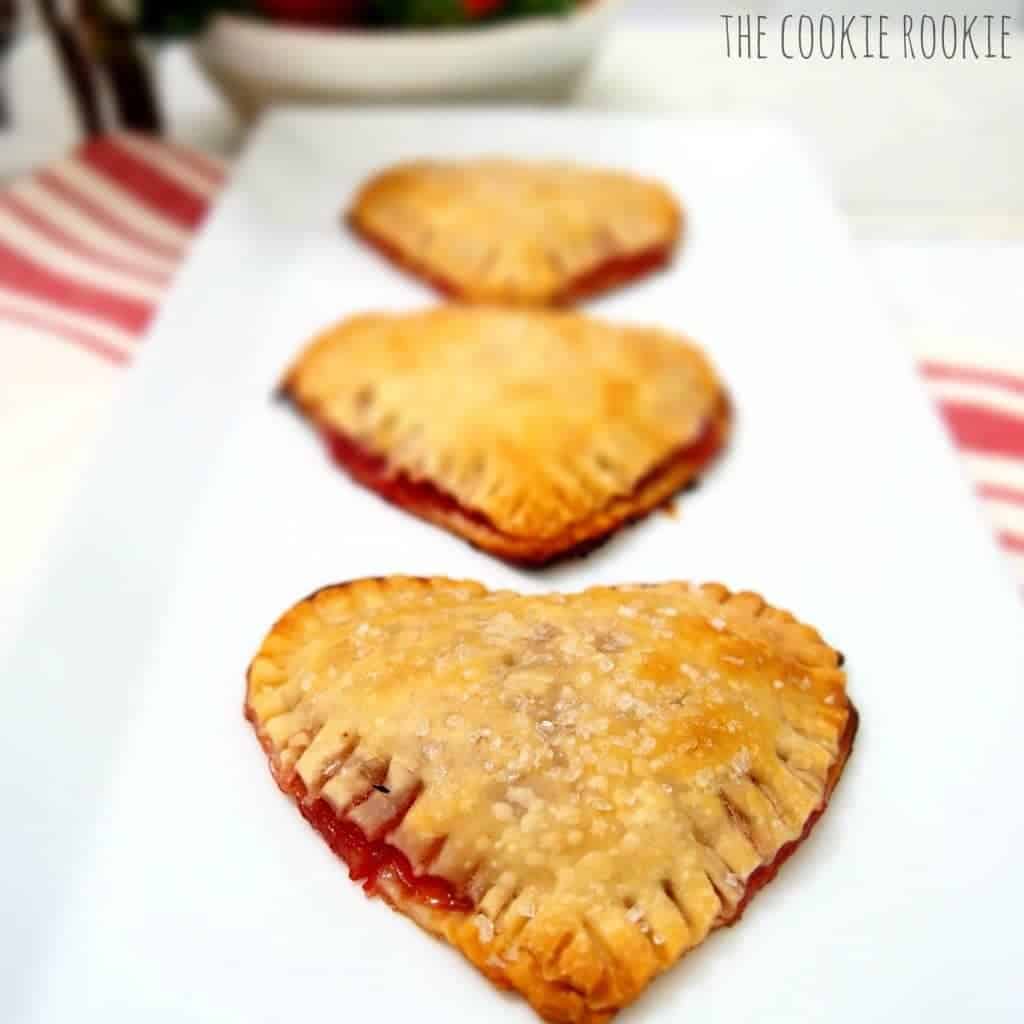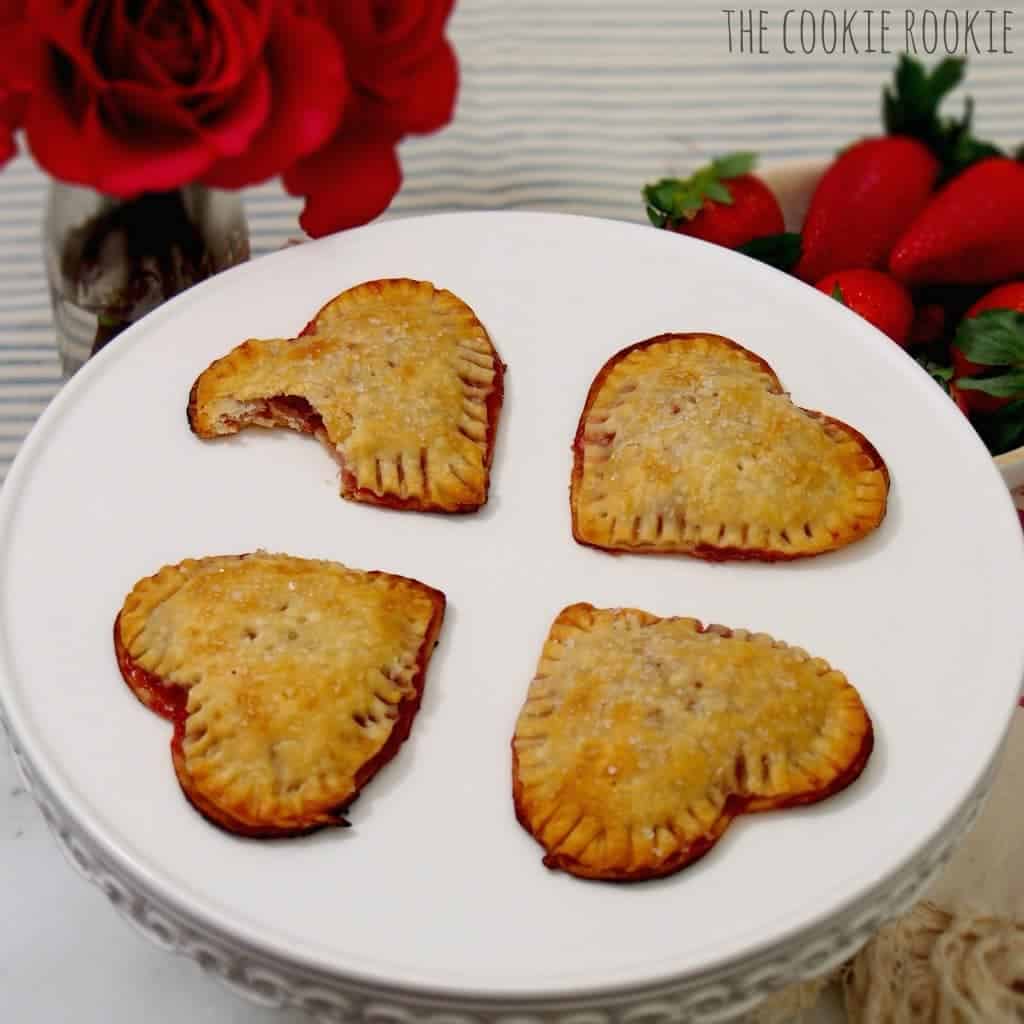 These are such a cute way to let someone special know you care.  Or to give yourself a little love this Valentine's Day.  Enjoy!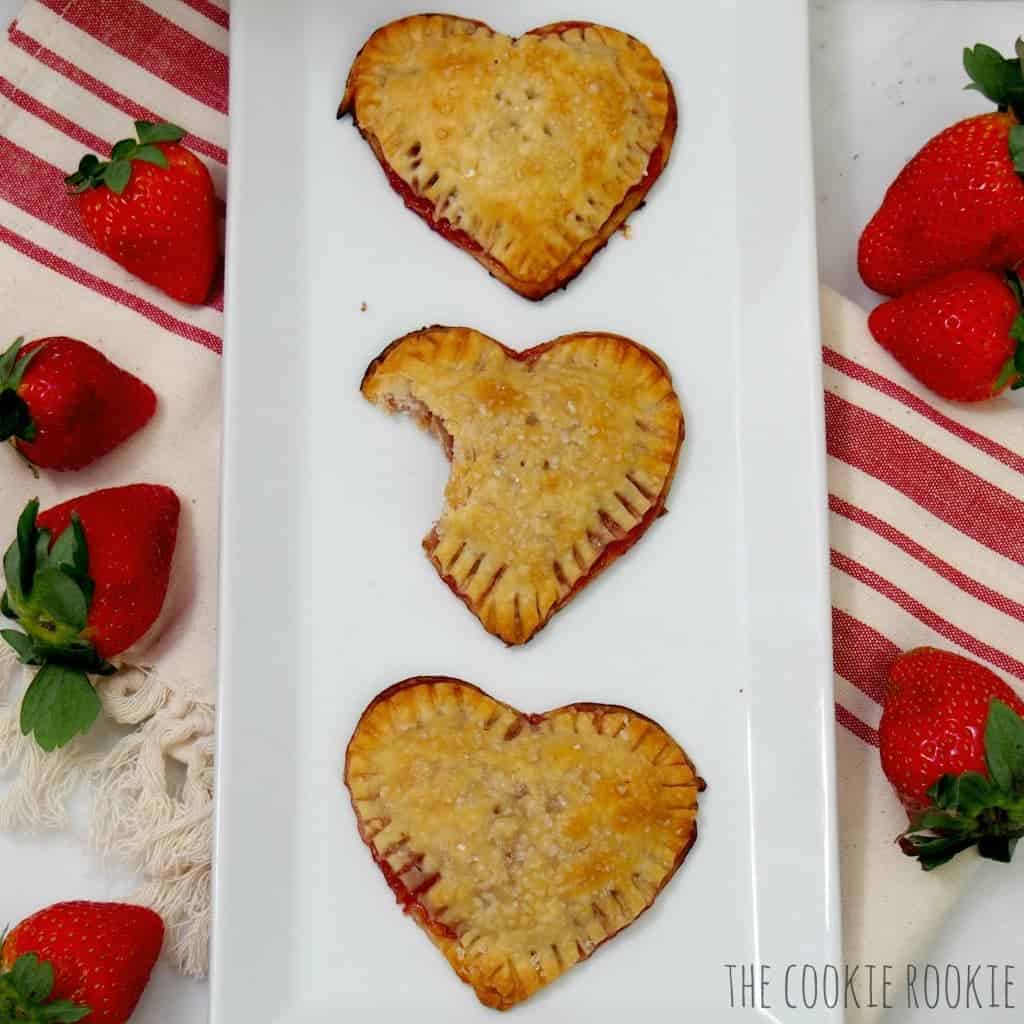 the cookie rookie
Grand Marnier Strawberry Hand Tarts
these simple strawberry hand tarts are the perfect Valentine's Treat. Infuse with Grand Marnier for an extra kick!
Ingredients
1 pint fresh strawberries
1/4 cup sugar
1 package Trader Joe's (or your favorite) pie crust
1 T Grand Marnier
zest of 1 lemon
skim milk
sanding sugar for garnish
Instructions
roll out the dough onto a floured surface. cut out 8 hearts using a cookie cutter. you can also make other shapes if that's what you prefer
cut the strawberries into small pieces and put into a bowl. pour the sugar over the strawberries and mix together. Let the strawberries sit in the sugar for at least 10 minutes. A sugar sauce should start to form. This is called letting the fruit "macerate"
mix in the Grand Marnier and lemon zest (optional)
Using a slotted spoon, put a small amount of the strawberry mixture into the center of 1/2 of the heart shapes (the other half will go on top)
place the tops on each tart and use a fork to seal the edges
brush the top of each tart with a little milk to help them brown up in the oven
pierce the top of each tart with a fork
Bake according to box directions (approximately 15 minutes at 350 if not otherwise specified)--until the crust is golden brown
enjoy!
7.6.4
1622
https://www.thecookierookie.com/hand-tarts/

MORE VALENTINE'S FAVORITES:
Be My Man(go) Cocktail: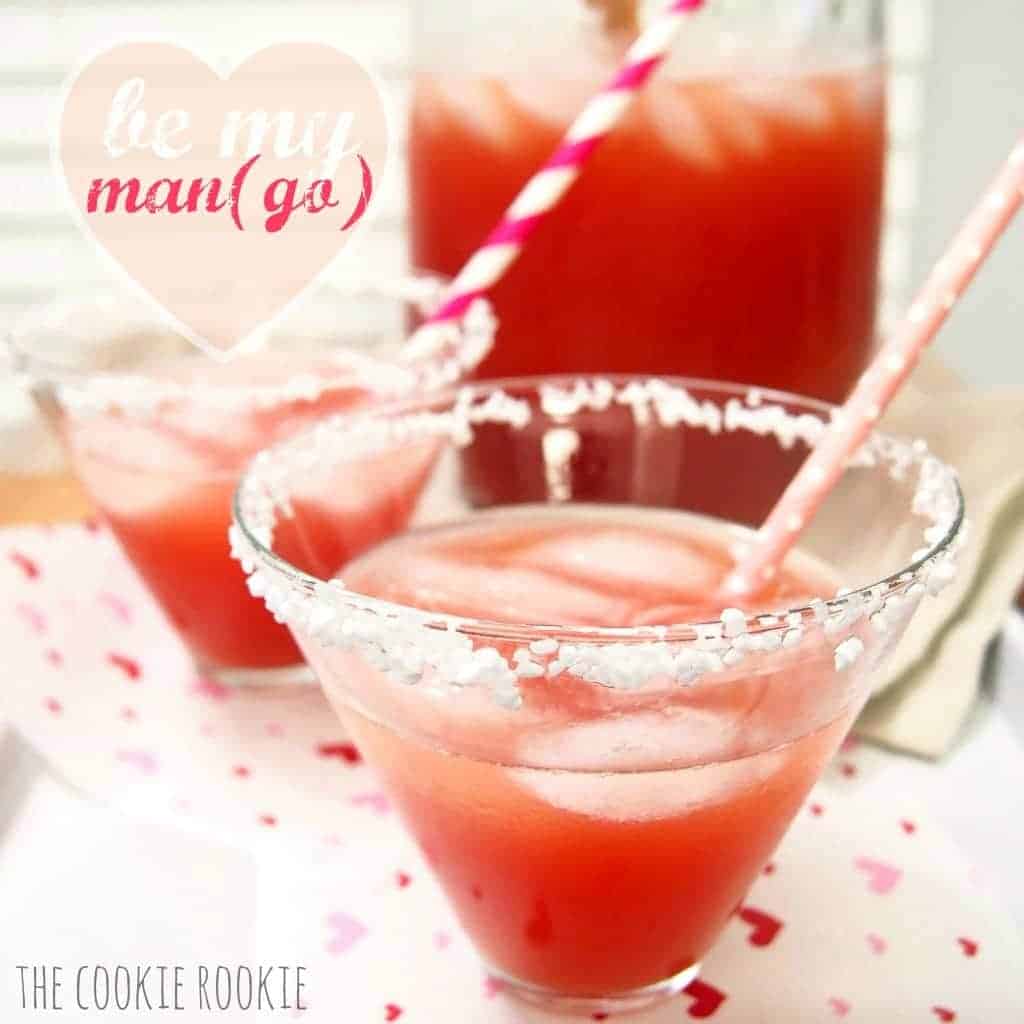 Sweetheart Butter Cookies: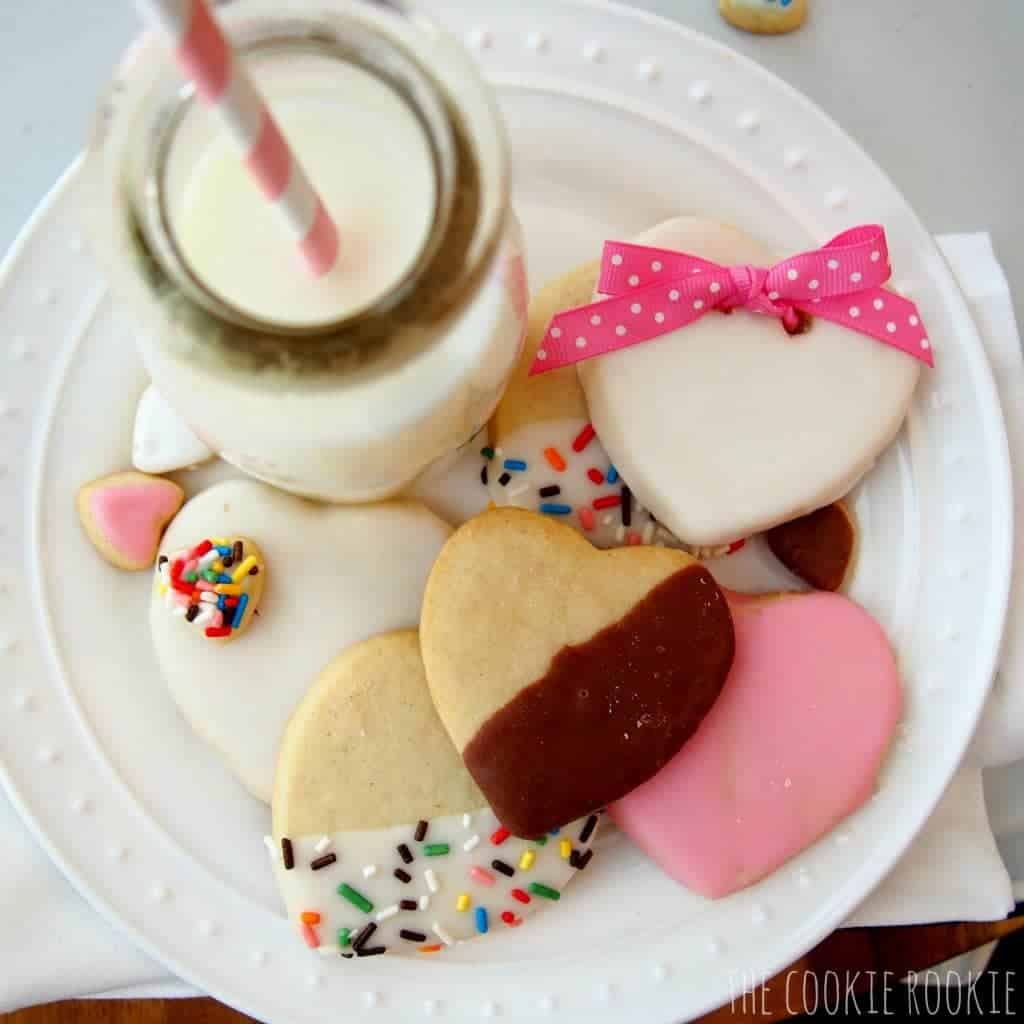 Raspberry Chocolate Wine Smoothies: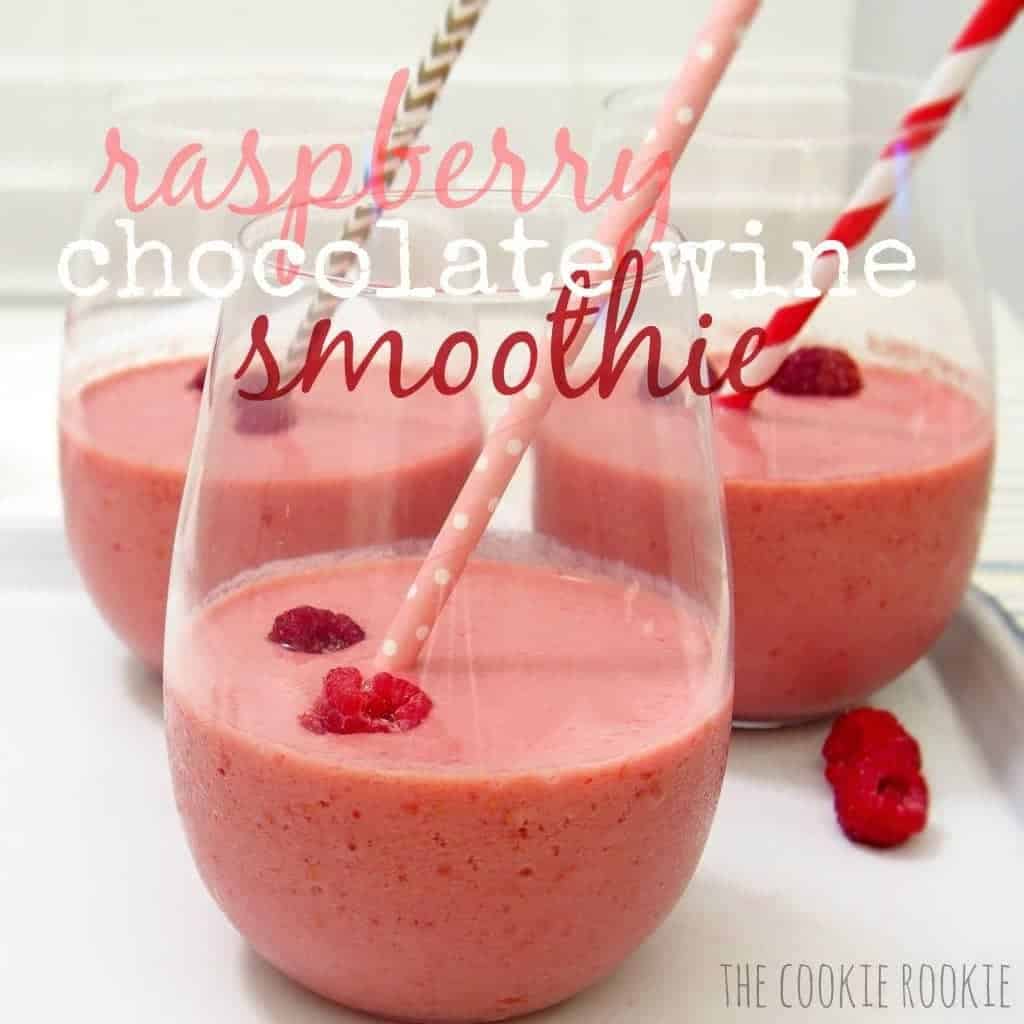 JOIN OUR MAILING LIST
TO GET COOKING!
Subscibe to recieve all the latest, greatest, and EASIEST recipes sent straight to your email inbox. If we post something yummy, you'll be the first to know.