I just love all of these Valentine's recipes that I'm seeing across the blogosphere! So fun! We have a couple more recipes up our sleeve before VDay, and this is one of my favorites!
As you know, my very favorite recipes always have two things in common. They have to be 1) EASY and 2) DELICIOUS. And it doesn't hurt if they are super cute, are infused with Grand Marnier, and are shaped like a heart! So these little hand tart babies are right up my alley!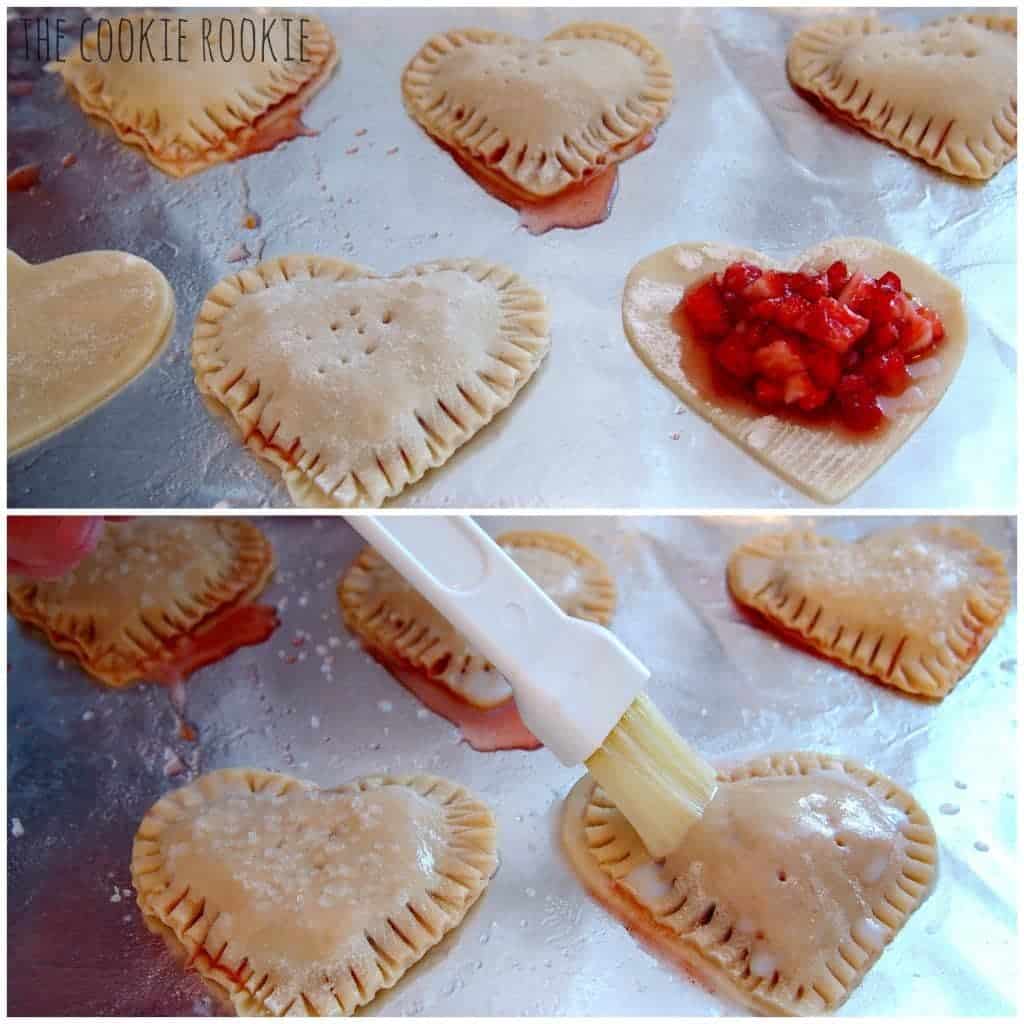 These are soooo simple. They could honestly be made with as little as three ingredients; pie crust, strawberries, and sugar. The other ingredients are optional. Pampering your loved one (or more importantly, yourself) can come at a very inexpensive and easy price with these hand tarts!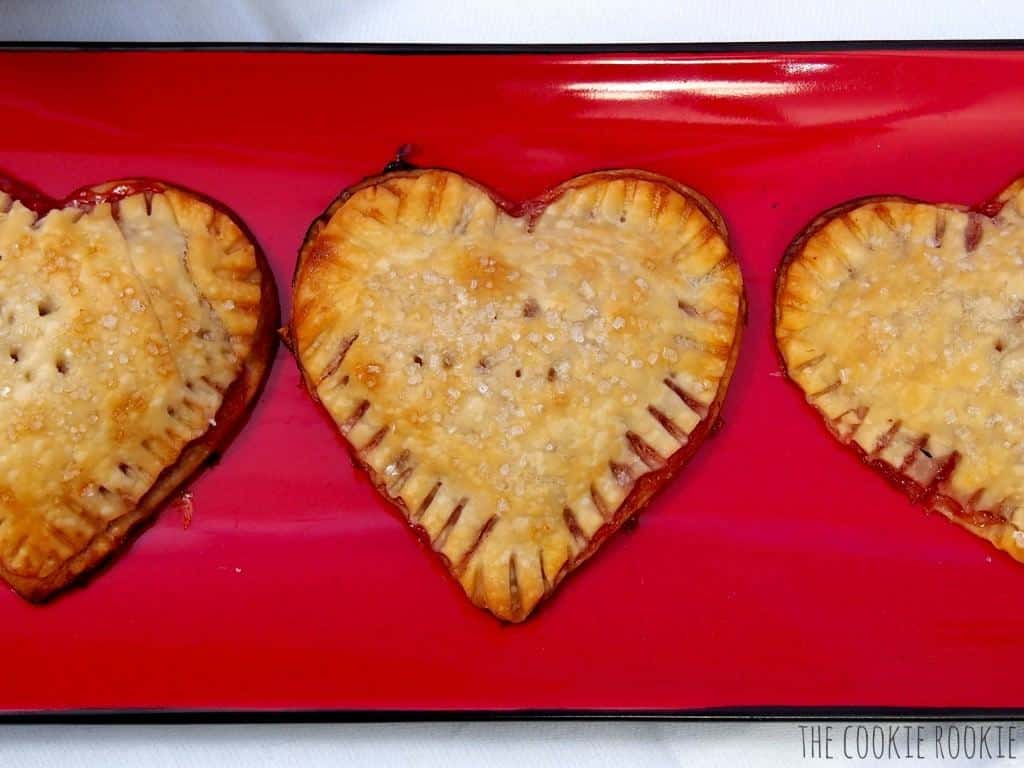 Our VERY favorite store-bought pie crust is from Trader Joe's. (click HERE to see our recipe for delicious homemade crust) Trader Joe's pie crust is a delicious and rare find for a store-bought item. Its SO flakey and delicious. I find myself driving 20 minutes to the nearest Trader Joe's instead of two blocks to the nearest grocery store when pie crust is on my list. You won't regret trying it! We also used it on mom's Almond & Pear Tart. YUM. Click HERE to find a Trader Joe's near you!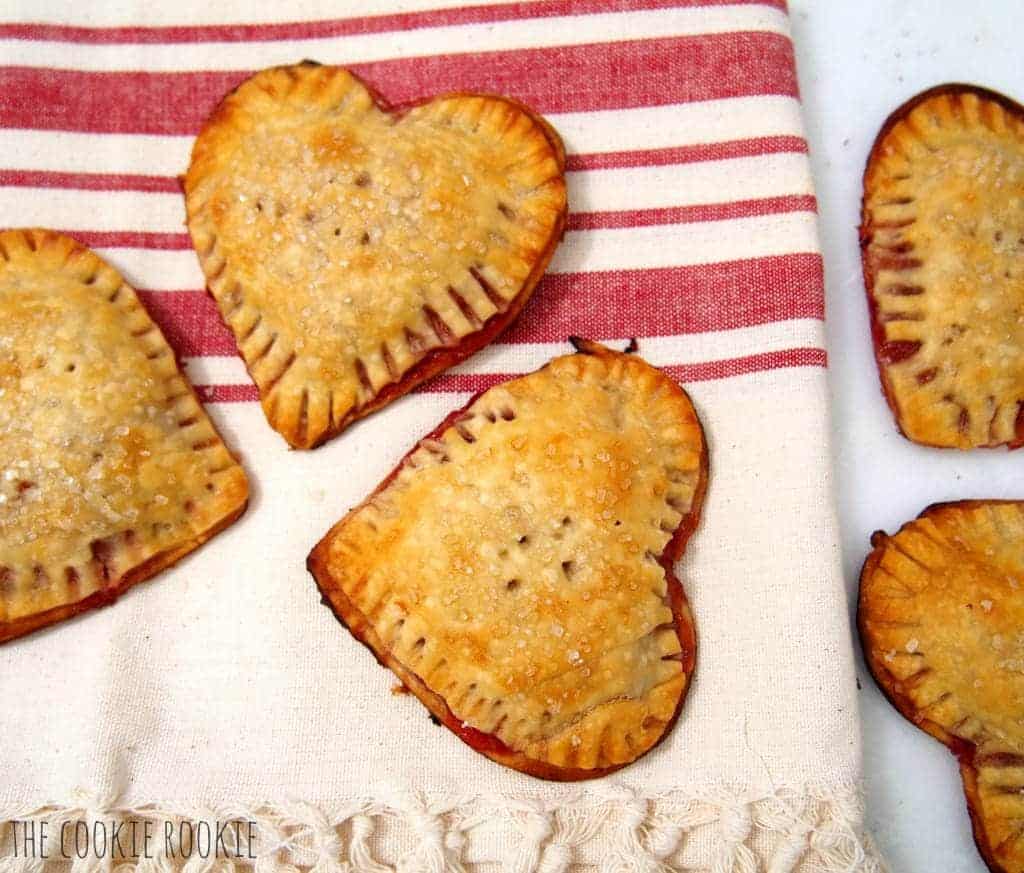 These are just so cute and fun. The Grand Marnier gives a little zip to the strawberries. I loved the way the flavors came together.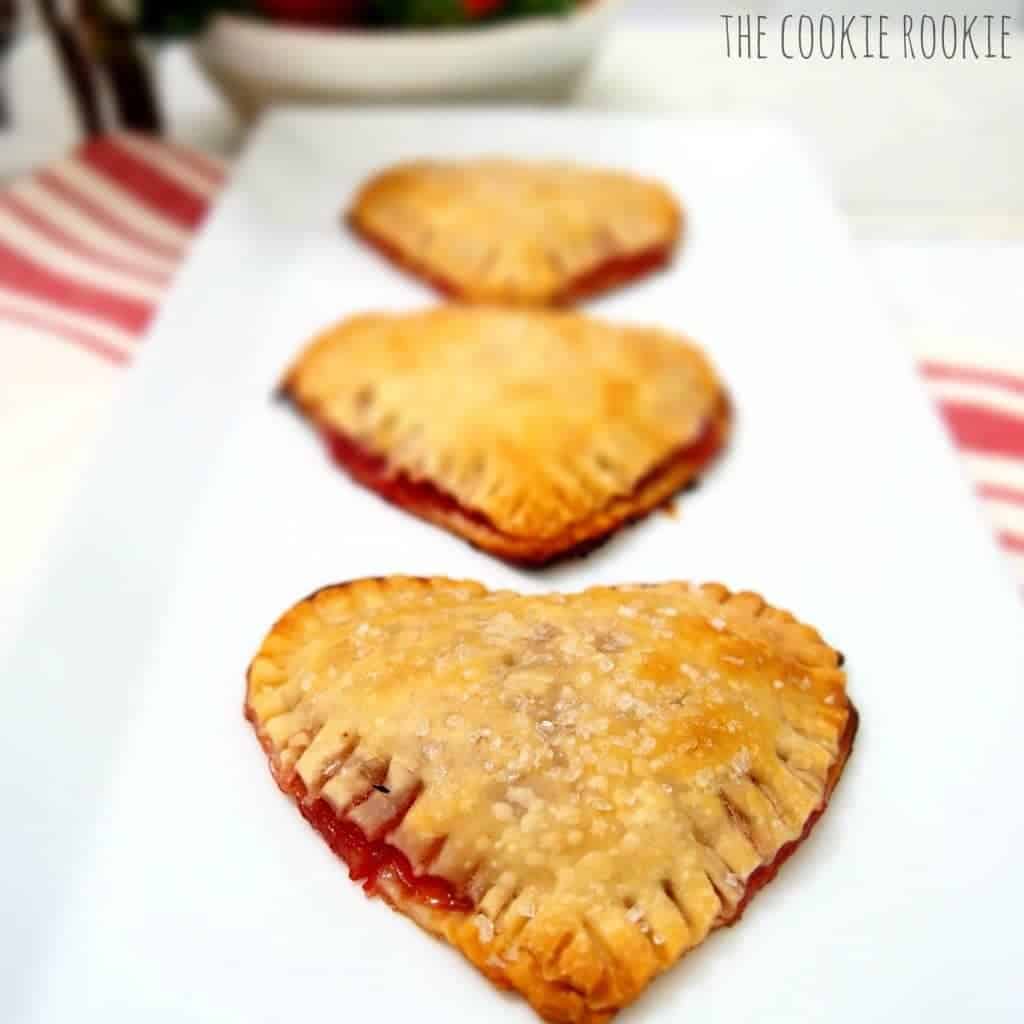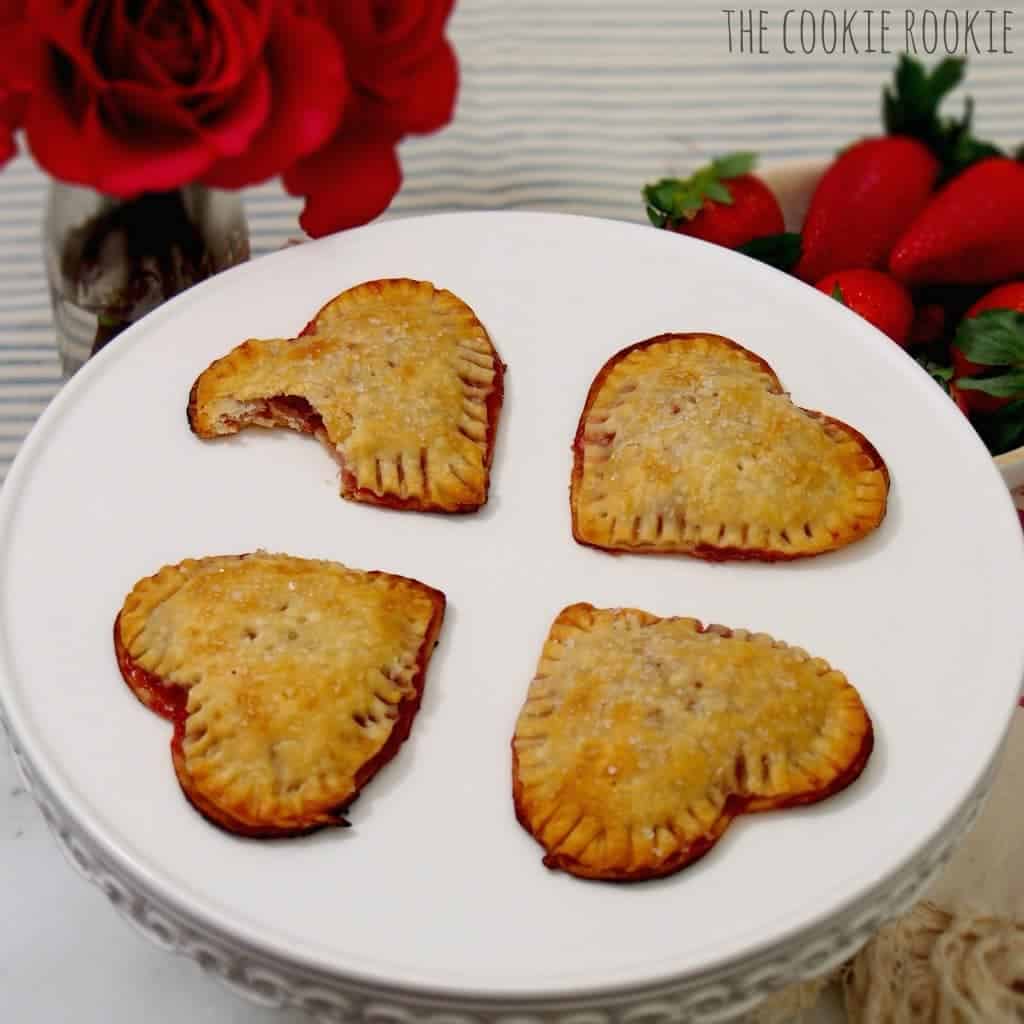 These are such a cute way to let someone special know you care. Or to give yourself a little love this Valentine's Day. Enjoy!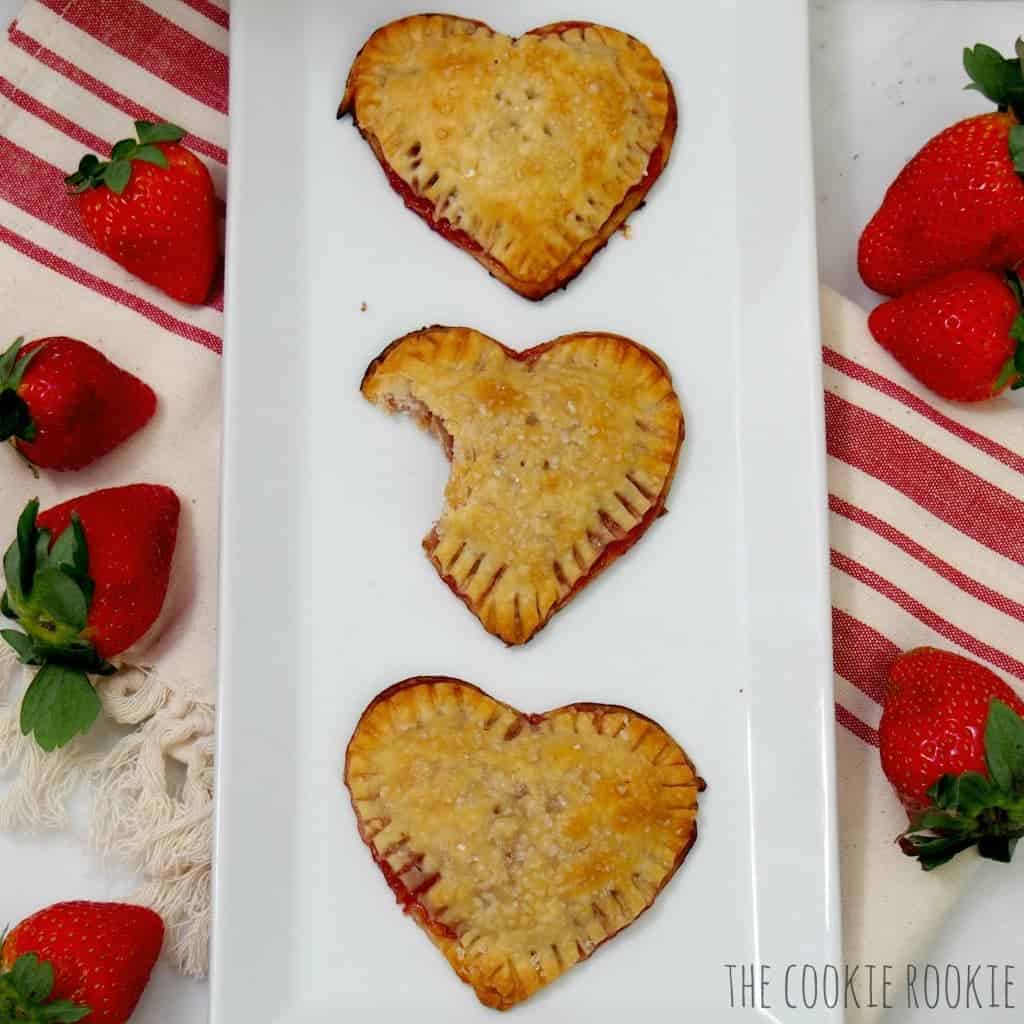 MORE VALENTINE'S FAVORITES:
Be My Man(go) Cocktail: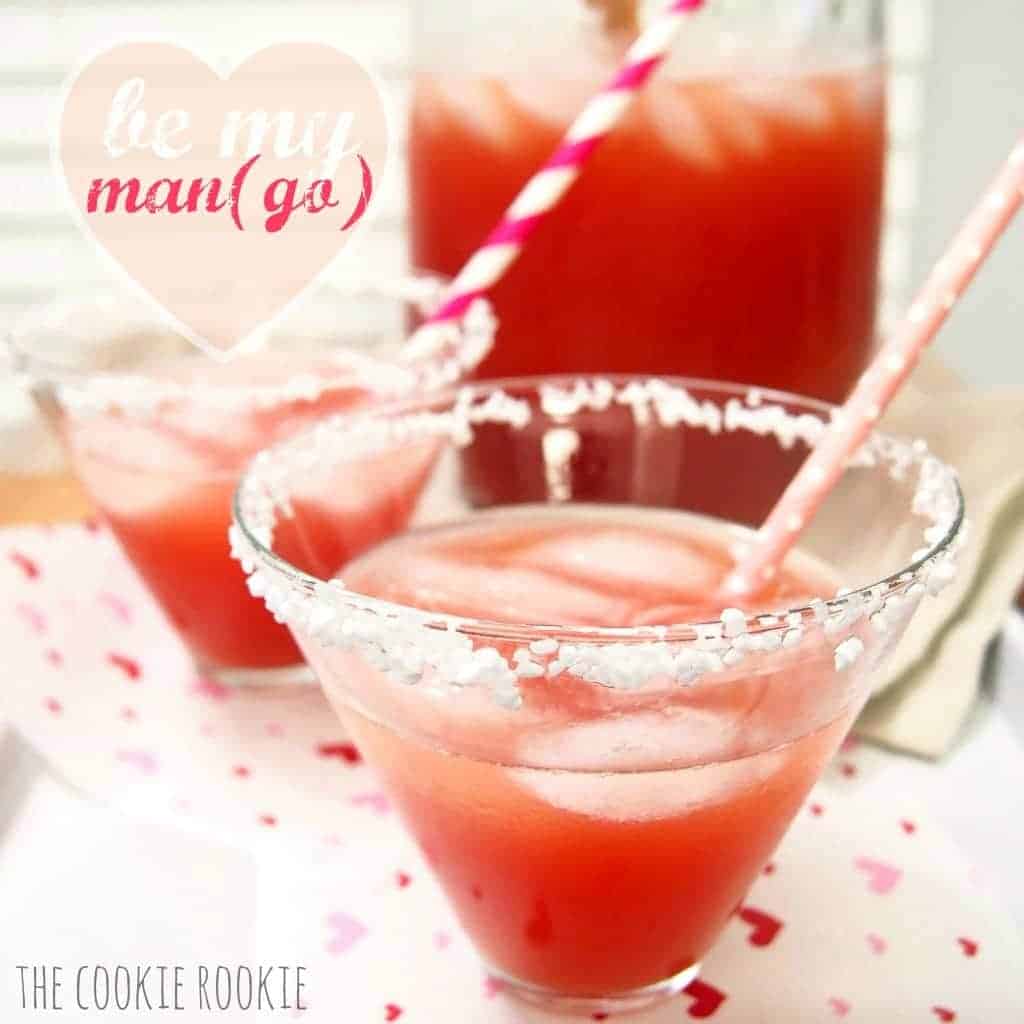 Sweetheart Butter Cookies: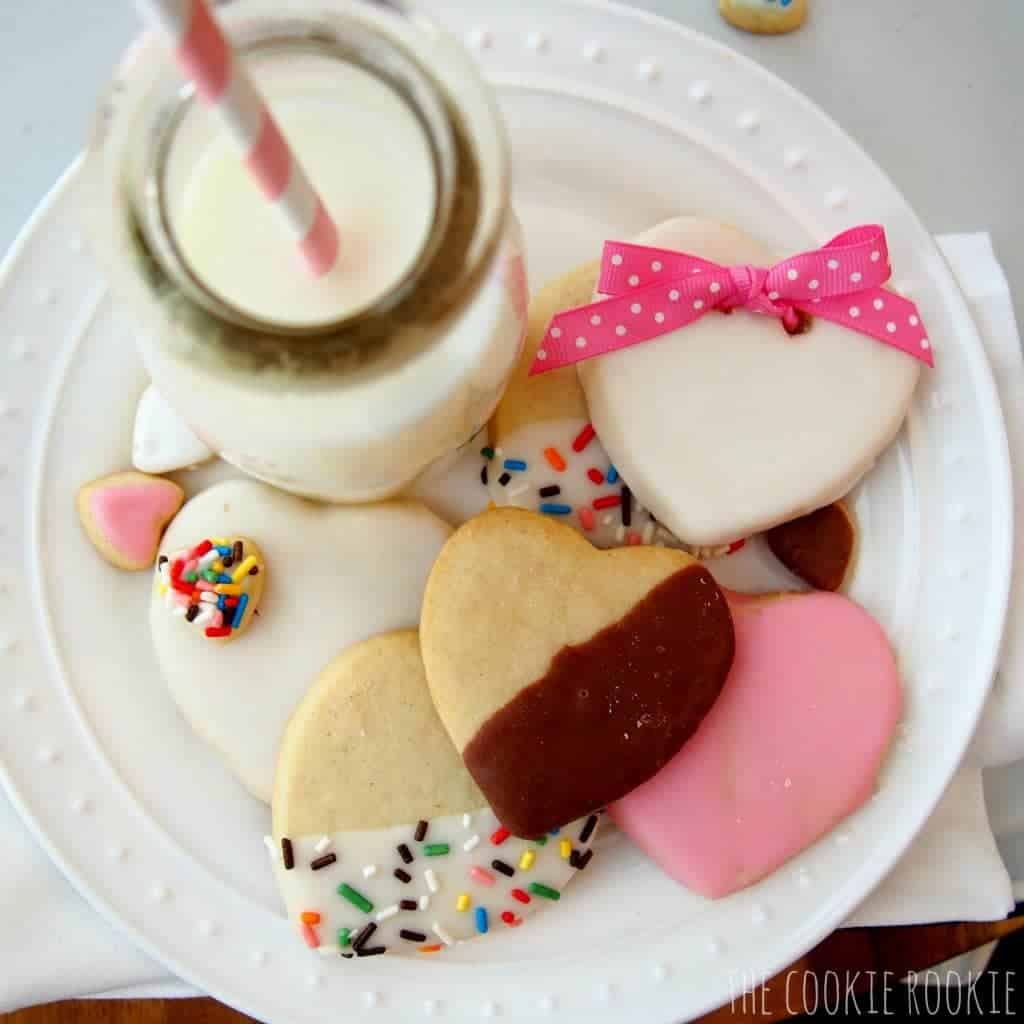 Raspberry Chocolate Wine Smoothies: