National Caramel Day is April 5th, so there's no better time than today to create some delicious, easy recipes using caramel.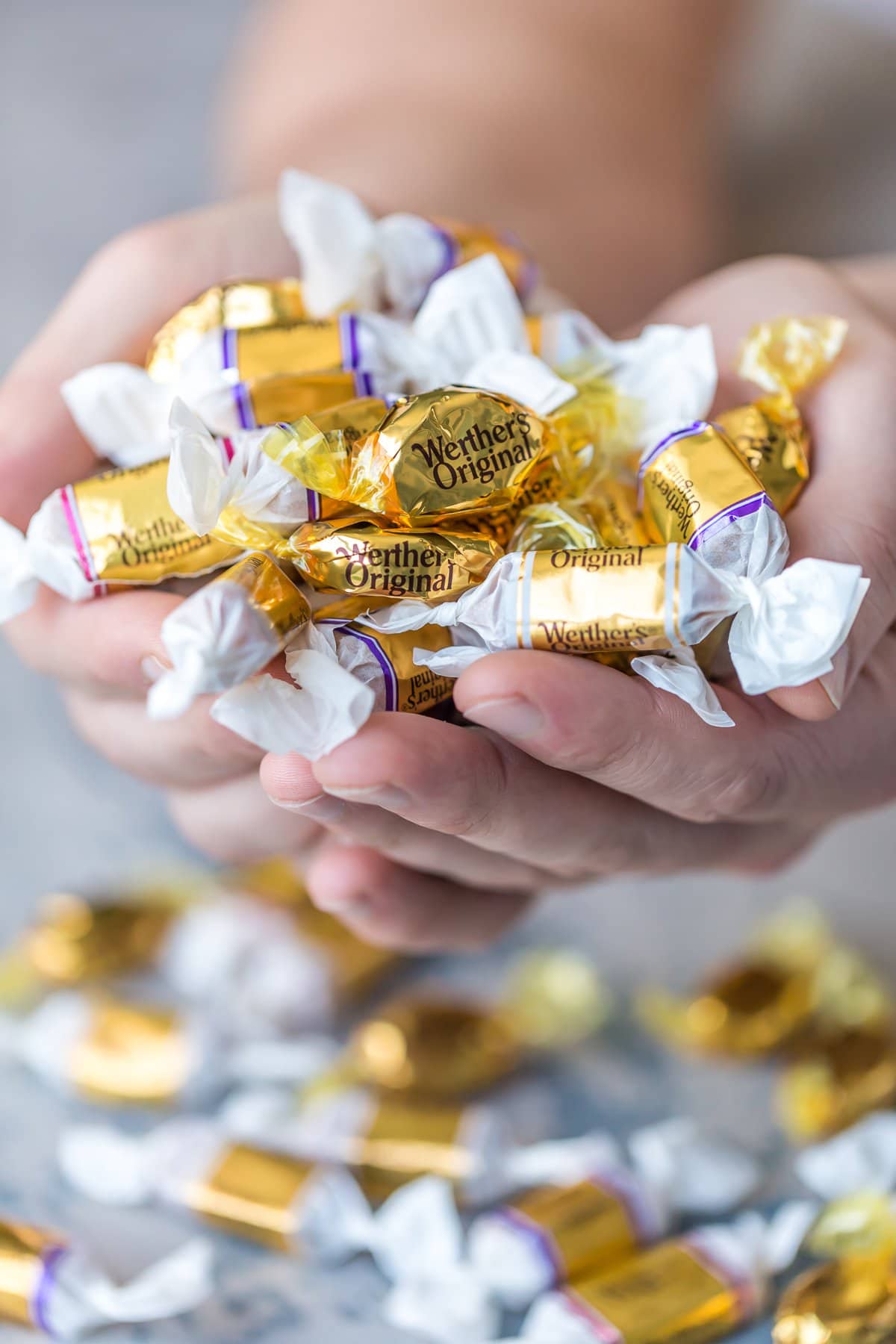 I thought I'd take a break from posting recipes to post something fun and different about one of my all-time favorite  treats…CARAMEL! APRIL 5th just happens to be NATIONAL CARAMEL DAY and to me, there's no better way to relax than with a hot coffee and a sweet caramel. It's just that simple. Caramel is perfect in cookies, in drinks, on ice cream, in baking, and especially by itself!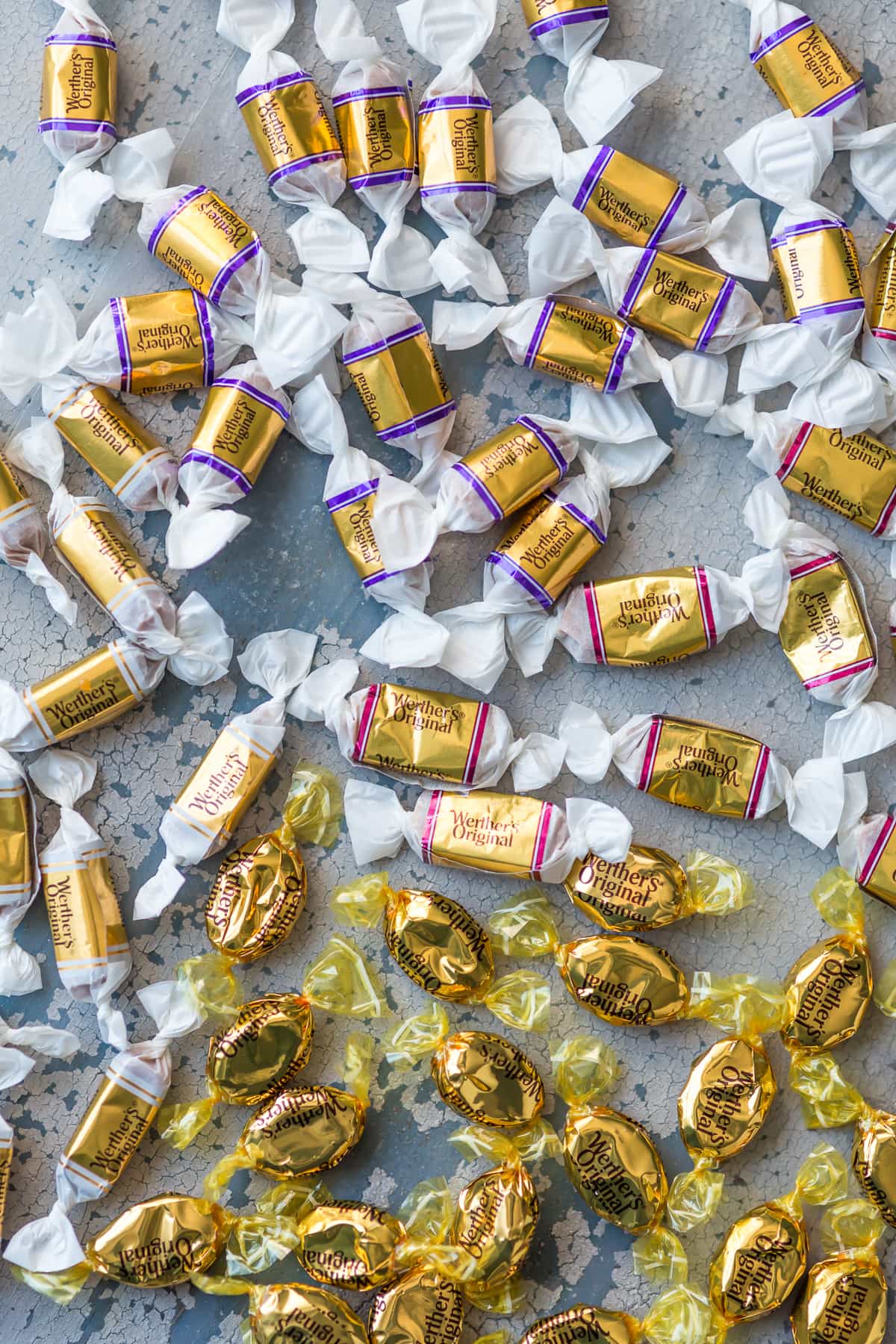 These days have been so busy lately. I haven't talked about it much, but we had a baby in March! A real live little baby boy. I plan to post about it soon complete with lots of pics, but needless to say, things have been a little nuts. It's important for me to sit back once in a while and just enjoy the small moments. For me, that involves a snack…always. Since I was young I have always loved Werther's Original® Caramels. My Grandma always had some on hand and that meant I was always sneaking them. They're just too good!
Since today is National Caramel Day, I'm sitting back, relaxing (as much as I can with a 4 week old baby ruling my day), and eating all the caramels.
Especially those new Cocoa Crème Soft Caramels!!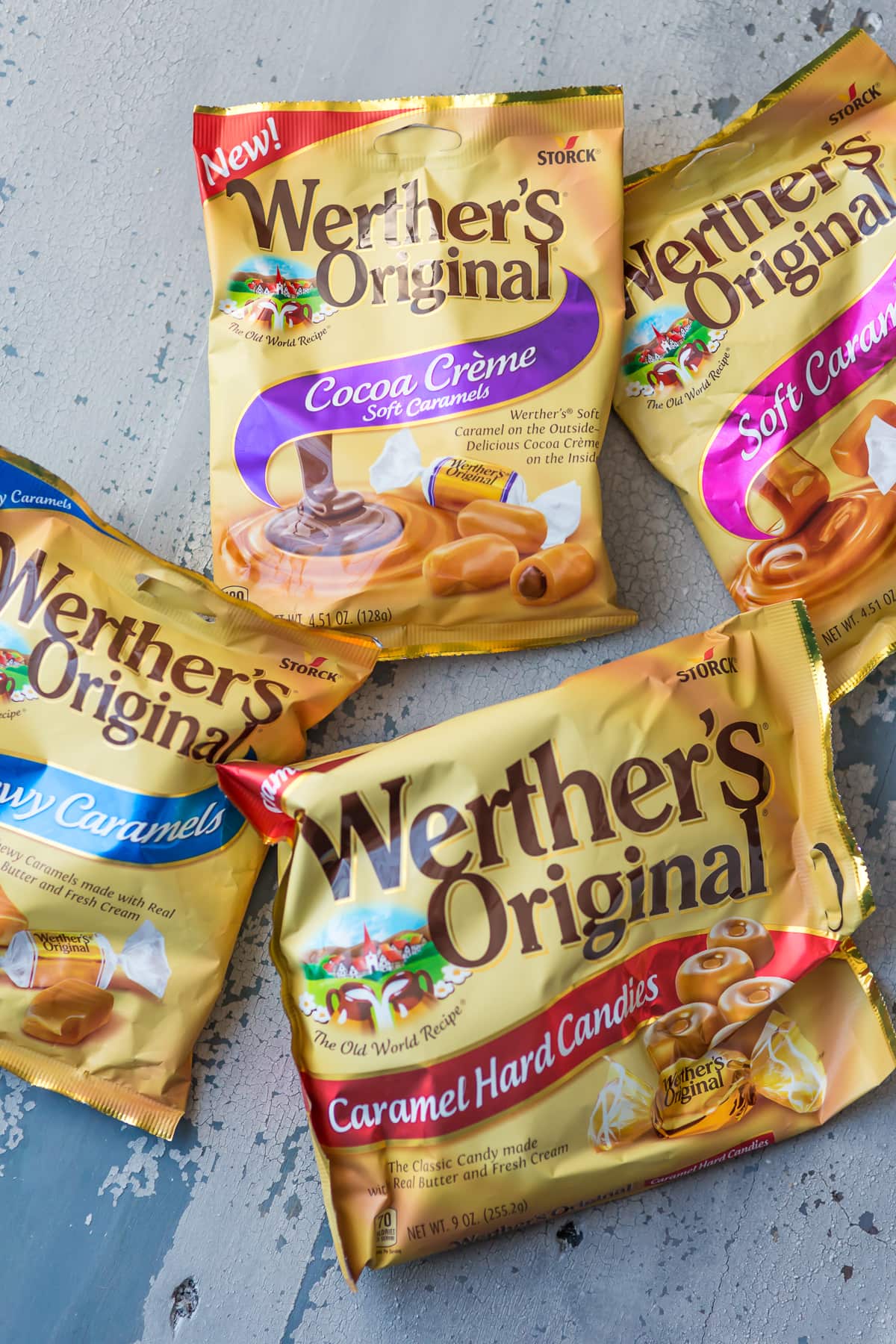 Werther's has asked me to help them spread the word about a fun national debate they are waging just in time for National Caramel Day. It's all about how you say the word of the day…is it Kar-muhl…or Ker-uh- muhl?? To make things more fun, Carmel Indiana Mayor James Brainard will officially change the town's name and pronunciation to Caramel (Ker-uh- muhl) for the Werther's Original National Caramel Day celebration TODAY, April 5th! You can join in on the debate by sharing your preferred pronunciation with hashtags #GreatCaramelDebate, #NationalCaramelDay and #Werthers on Facebook, Twitter and Instagram.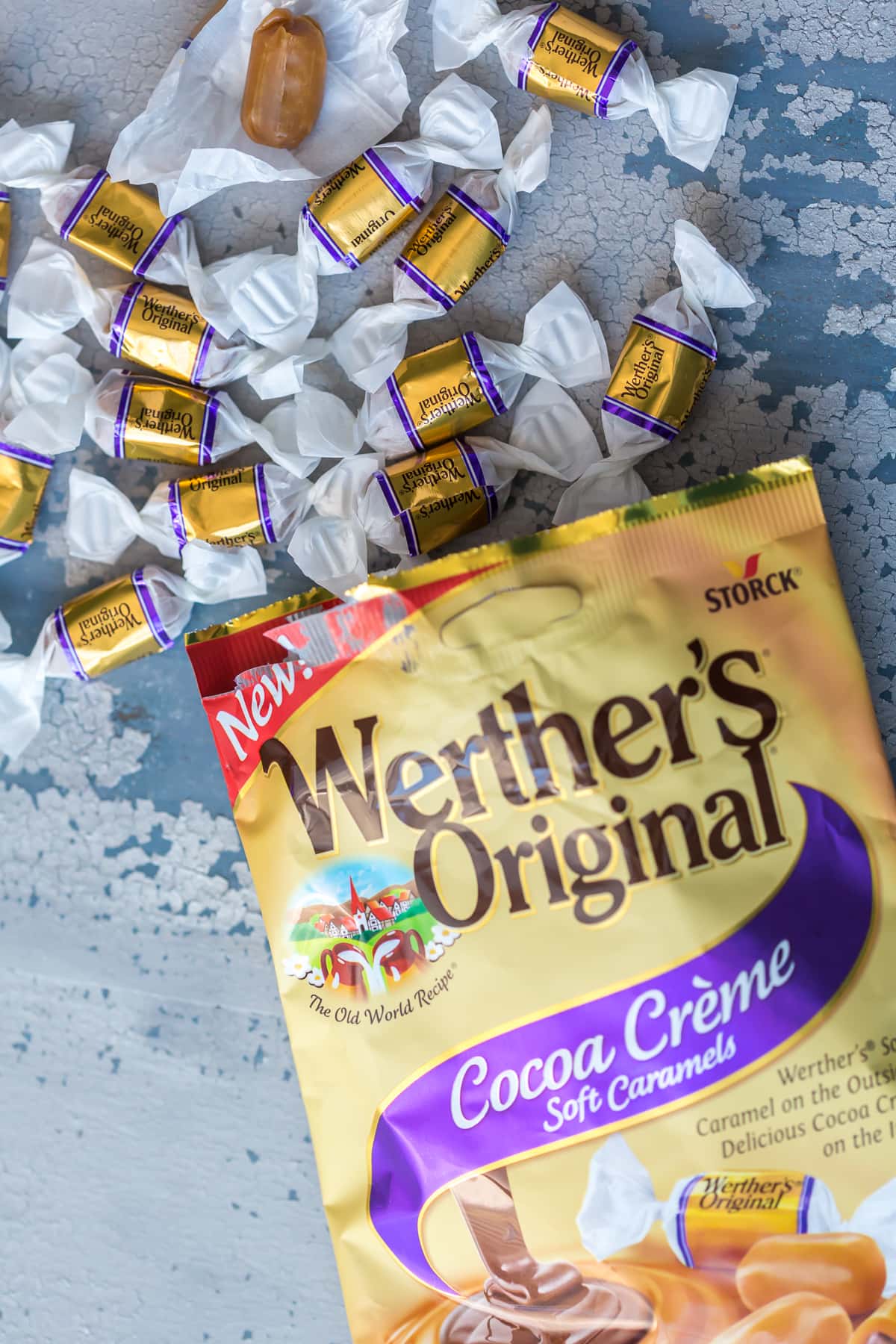 For me…it's always been and will always be KAR-MUHL. I don't think I'm high class enough to pronounce it KER-UH-MUHL. Yes I know it's spelled with an a in there…making the logical pronunciation CAR-A-MEL…but I just can't. But as long as I can eat my weight in Werther's…I'm fine with whichever way you want to say it. I can't wait to see how you pronounce it on social media!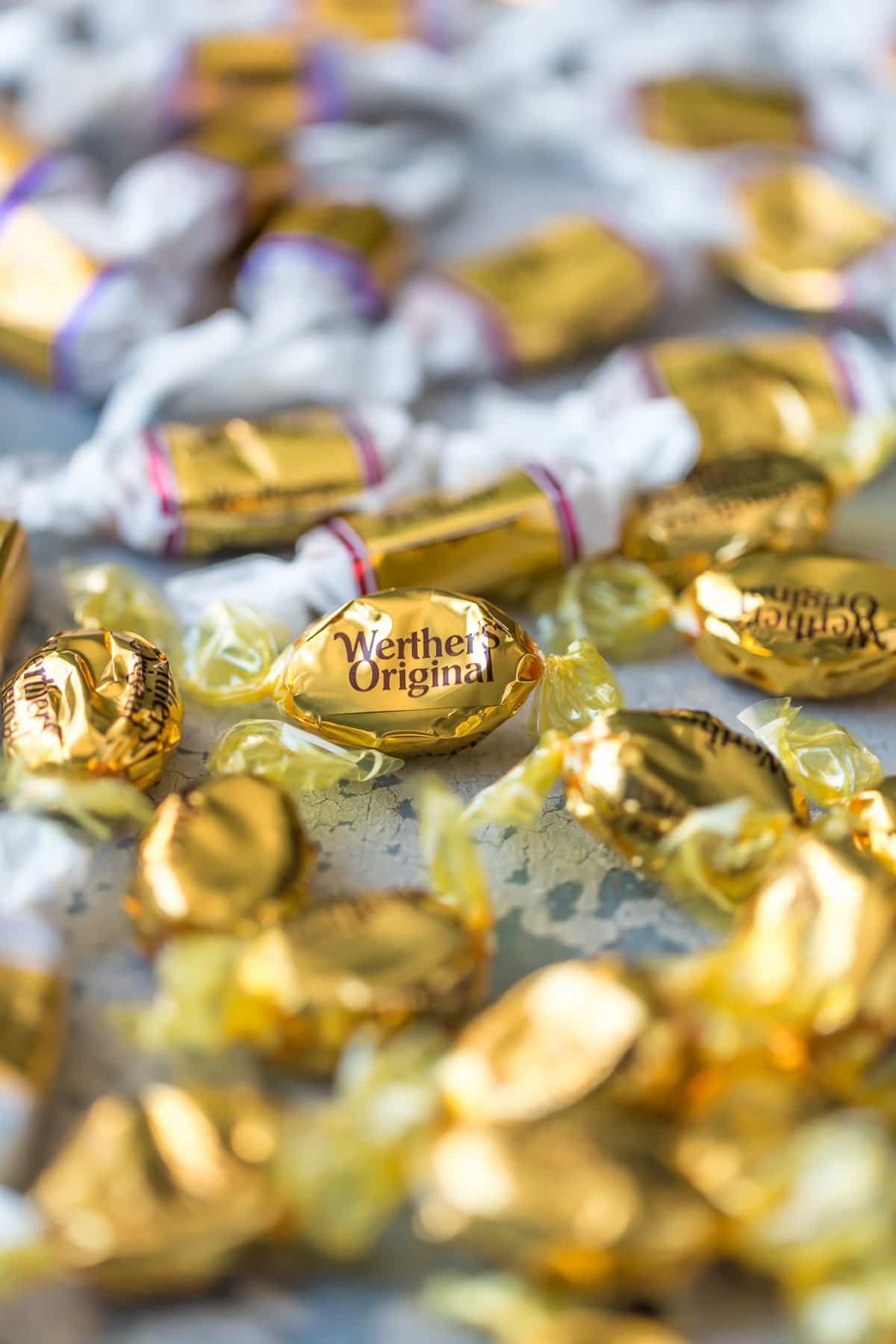 Happy National Caramel Day! I hope you're eating, cooking with, pouring on, and straight up enjoying lots of caramel today. There's no excuse not to…it's a national holiday!
Thank you Werther's Original for sponsoring this post! As always, all opinions are 100% my own. Thank you for supporting the brands that help support The Cookie Rookie!