Delicious and amazing Crockpot Hard Apple Cider Pulled BBQ Chicken is the perfect game day meal!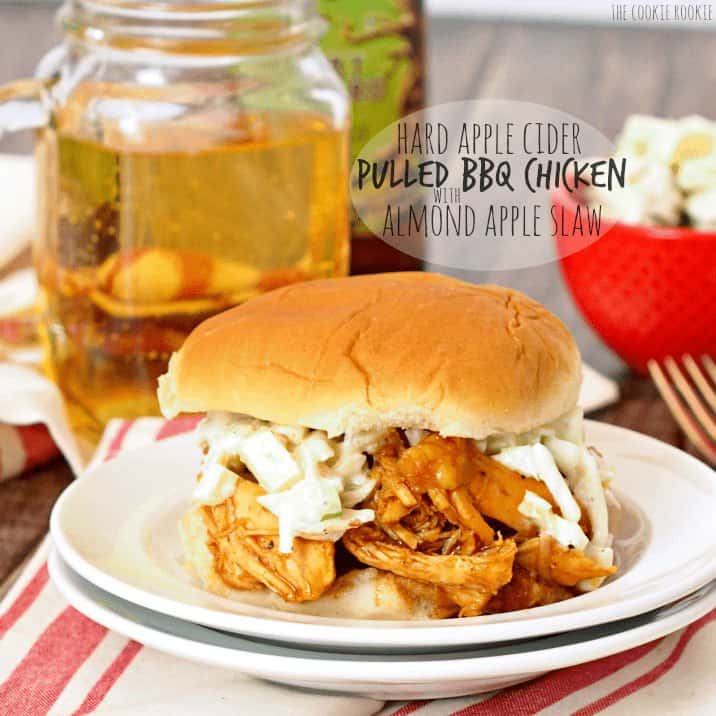 I don't know if you've heard or not…but the Kansas City Royals are IN THE PLAYOFFS. They're not just in the playoffs, they're leading arguably the best team in baseball 2-0 in the ALDS series. It almost feels like we are in the twilight zone. I love to go to bed early, but this week I've been up past 1:30am three nights watching every pitch. Every agonizing extra innings moment. And then the craziest thing keeps happening. We win.
We aren't used to winning as Royals fans. We are used to 29 years of not making the playoffs. The last time the Royals made the post-season I was 3. A lifetime ago. It's just so exciting.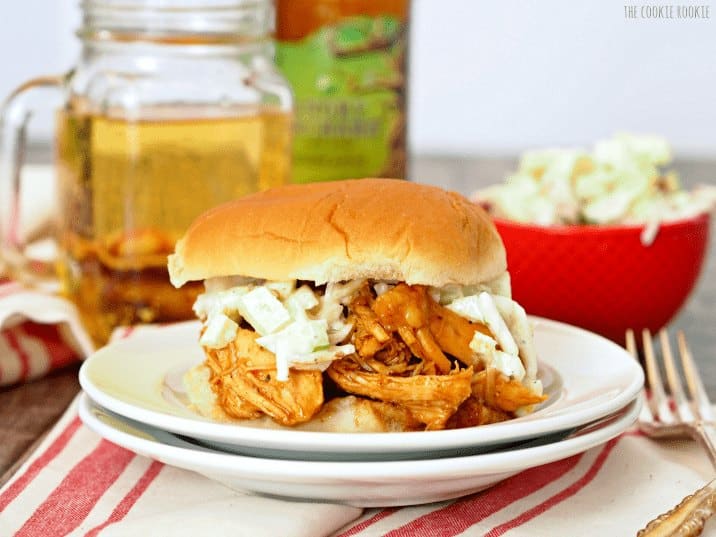 When I was growing up in KC…we weren't known for our baseball. We were known for our BBQ. The best BBQ in the country, I promise you. No better way to celebrate the Royals winning games and stealing lots of bases (and our hearts in the process) by eating lots and lots of BBQ and hoping for the best. Sounds like a good plan to me.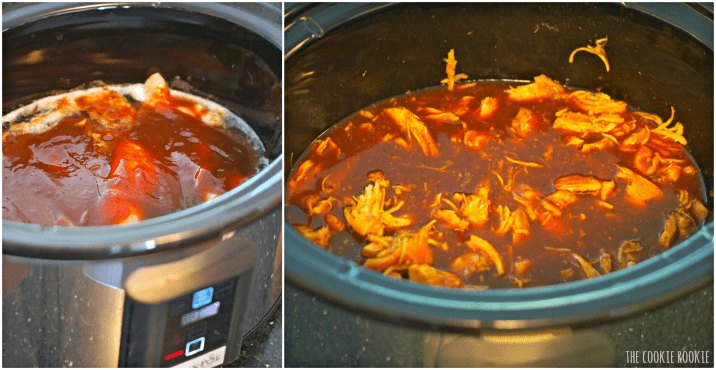 After staying up so late this week, I'm TIRED. This BBQ has to be easy. Enter the slow cooker. Thank you Crock-pot, you're a genius. This meal is as easy as putting the chicken, BBQ sauce, and hard cider into a slow cooker and letting it do its magic. The perfect game day food is effortlessly ready 4 hours later. Perfection.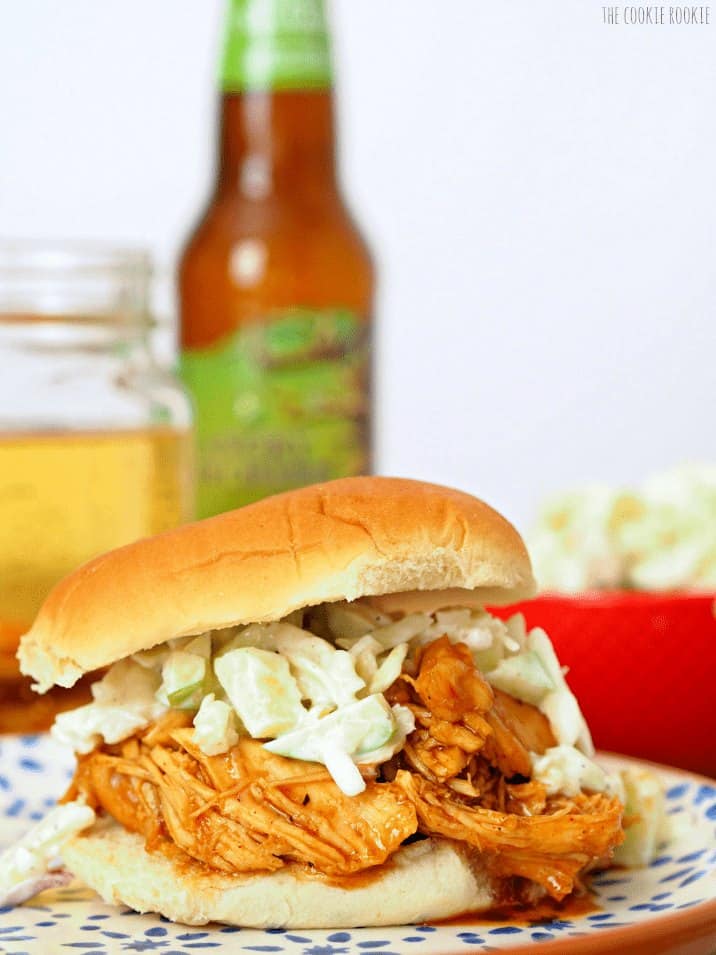 Even if you're not a Kansas City Royals fan, you can't tell me you're not a BBQ fan. Even Cardinals fans like BBQ. My husband does anyway! He even loved the Almond Apple Slaw. And he even wore blue and cheered for the Royals. I've never loved him more ;)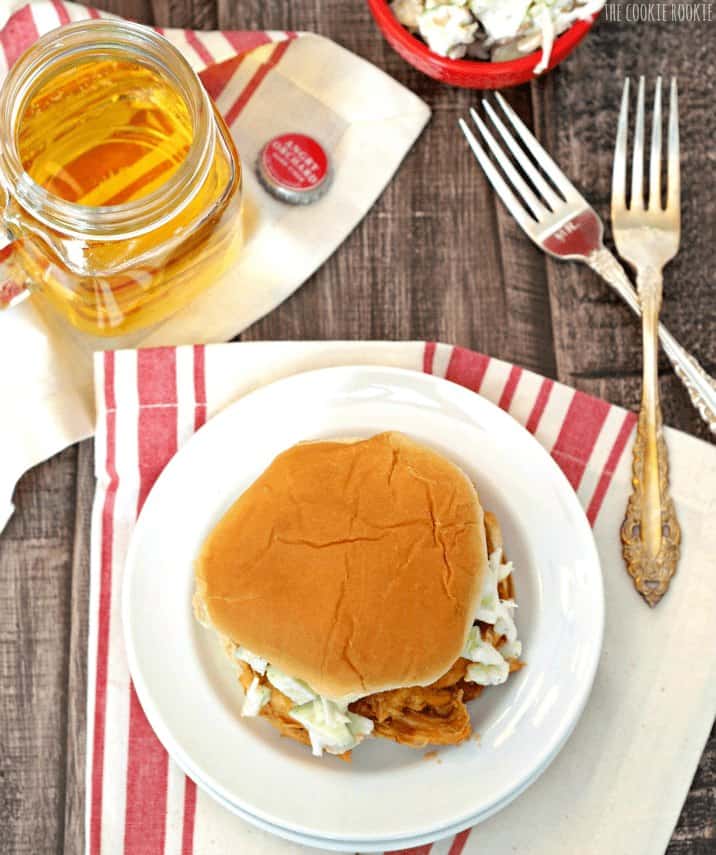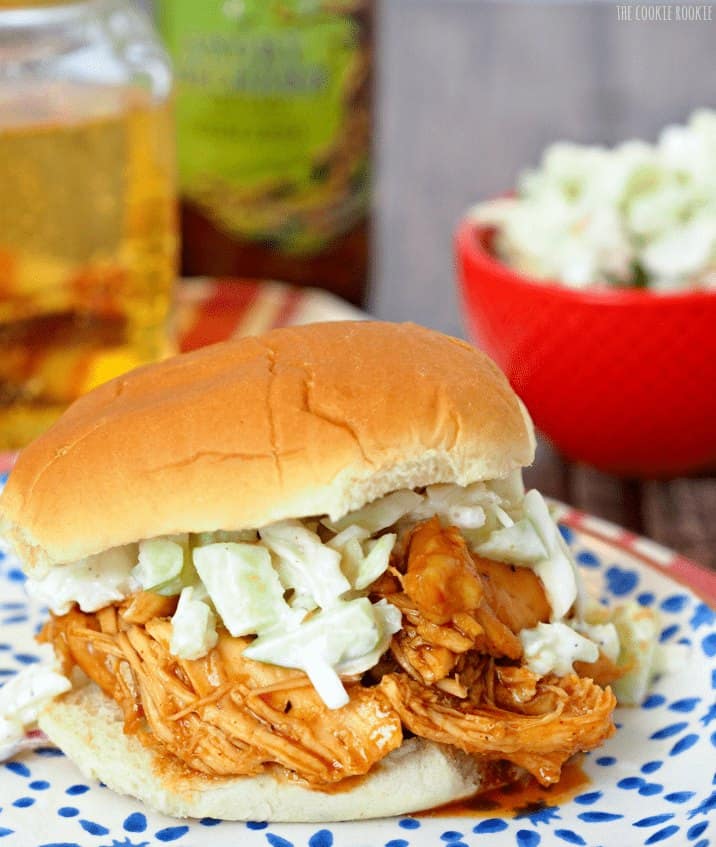 We are up in Kirksville this weekend to celebrate my mom's 60th (if she asked…I said it was her 50th…) birthday. Its been such a fun weekend of talking sports and dreaming about what could happen these next few weeks. Even though we know logically this team shouldn't be winning these games…its just so fun that they are. Magic. Tonight is a big game. Plug in your slow cookers and make some BBQ. Cheer for the boys in blue if you get a chance!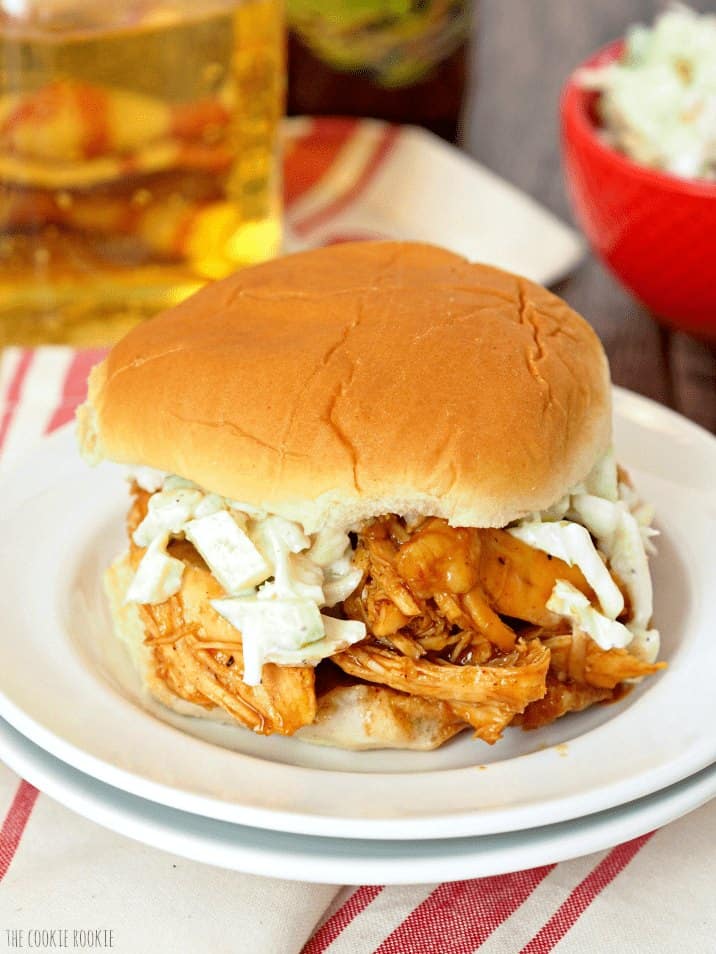 Enjoy!