HAWAIIAN CHICKEN BURGERS topped with grilled pineapple, cheese, ham, and bbq sauce. The perfect healthy slider for any Summer day!
I am so excited for Summer BBQs! The friends, the fun, the FOOD. These Hawaiian Chicken Burgers are the perfect slimmed down meal to bring to the party.
We FINALLY got deck furniture. I shouldn't really say finally, we just had our deck built a couple months ago. But I've been pressuring Pat to let me get my outdoor table and sectional since before we even had the deck under contract. This man is a saint, I always have a costly project in the works. Over Memorial Day weekend I finally convinced him that these sales were a sign from above that we should be enjoying our deck. YAY!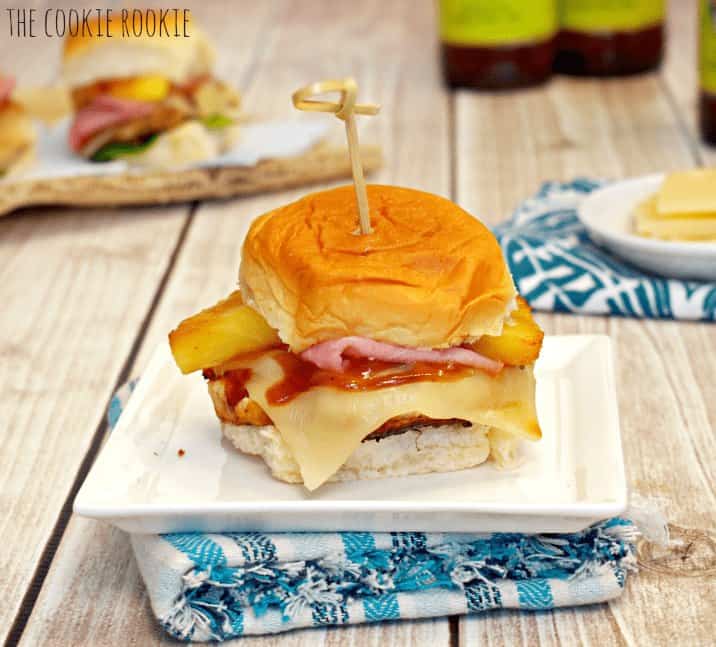 We found a really affordable table (that we had to put together ourselves…NOOOOOOO), and a great deal on my dream sectional. The sectional doesn't get delivered until this weekend, but the table is officially up!! We grilled for the first time over the weekend, and I felt very proud of myself. #1 on the Summer Grilling Recipe List? Hawaiian Chicken Burger Sliders. YUM.
I had never used ground chicken before, but was so happy with the results. Ground chicken is very lean and low calorie, so these little sliders are a guilt-free treat! Grilled up with lots of flavors inside, these will be the hit of your BBQ!
These are fun and easy to prepare, and my entire family loved them, even my 2 year old niece! She's a pretty picky eater, so I'd say that's a win. If Miss Desdi approves, you will too. The fresh flavors of the ham and pinapple were so delicious with the grilled chicken, Swiss cheese, and BBQ sauce. You have to have BBQ sauce at a BBQ. Its a must.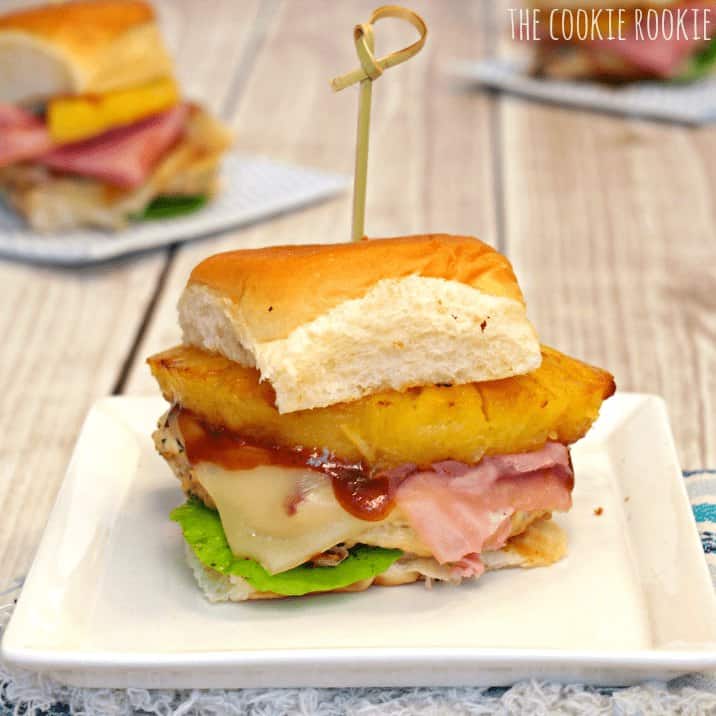 Enjoy!