This sweet and savory Hawaiian Sweet Bread Stuffing with Jones Sausage and Ham is the perfect unique side dish for your Thanksgiving table!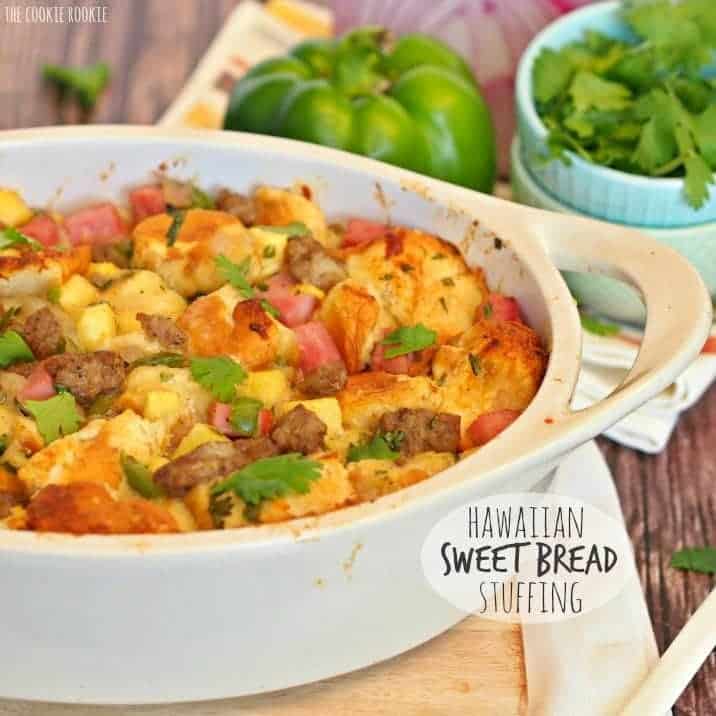 As a food blogger, I feel like I've been brainstorming and testing holiday recipes since early summer! (probably because I have!) For a foodie, it simply doesn't get better than Thanksgiving and Christmas. It's like our olympics! Since I only blogged sporadically before this year, I was especially excited for this holiday season. I had (and still have!) so many dishes that I couldn't wait to share with you all. One of my very favorite recipes that I've made so far is this Hawaiian Sweet Bread Stuffing with Jones Sausage and Ham. All of the flavors of your favorite Hawaiian pizza (yes please!) in Thanksgiving side dish form. Awesome!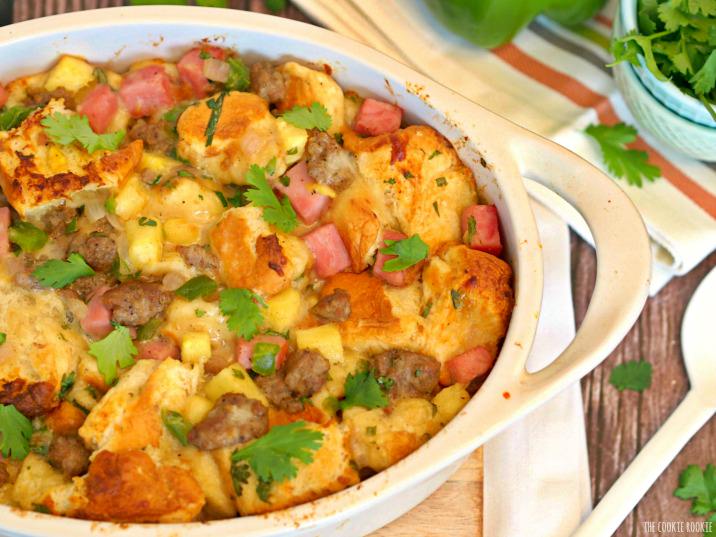 Part of why I love this recipes is because it seems to represent my growth in the kitchen. As you know, before I started this blog I couldn't even make instant coffee. I couldn't scramble an egg. I certainly wouldn't have attempted browning sausage! I never thought in a million years that creating an original stuffing recipe would bring me happiness and make my mind spin with all of the possibilities. My old roommates are still in shock over all the changes. Who am I?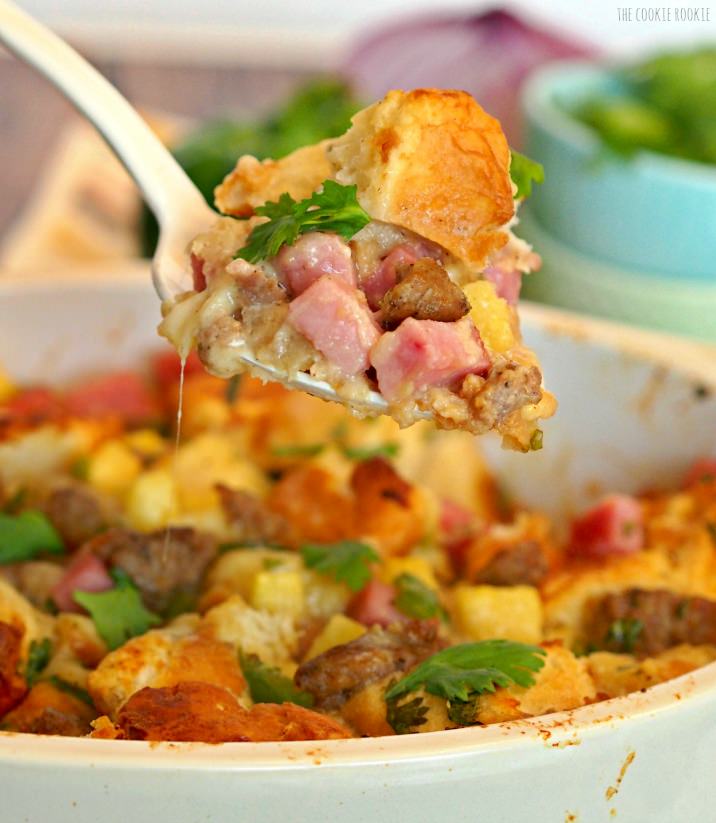 This fall I had the awesome opportunity to collaborate with one of my favorite favorite brands, Jones Dairy Farm, to come up with a unique, easy, and delicious Thanksgiving stuffing recipe! I was so honored when I heard from them, because I love their product. Apart from tasting absolutely fabulous, Jones Dairy Farm has been operating as a family-owned business for 125 years. I love when you can trust how a product is made, and enjoy the taste all the more. As I get more into cooking, its brands like Jones that get me excited. Bring on the delicious sausage and ham (and so much more)!
Jones has launched an awesome new website, StuffingAndMore.com, to help us all come up with some creative and unique stuffing recipes this Thanksgiving. You'll find more than 25 recipes from your favorite bloggers (I'm one of your favorite bloggers…right??), tips on making them the best they can be, and a coupon for $1.00 off a Jones Dairy Farm Sausage Roll. Win, win, WIN! I just know there must be other foodies out there that get excited over things like stuffing. I just know it!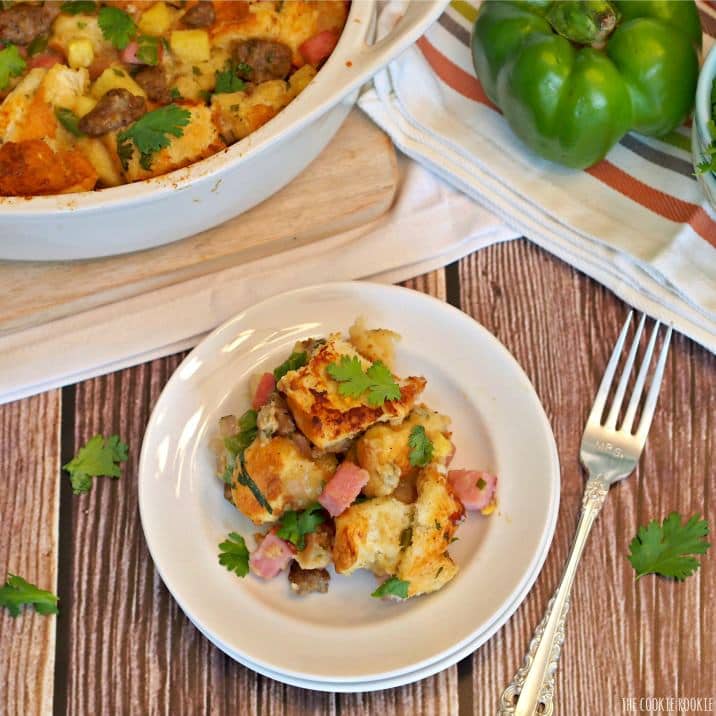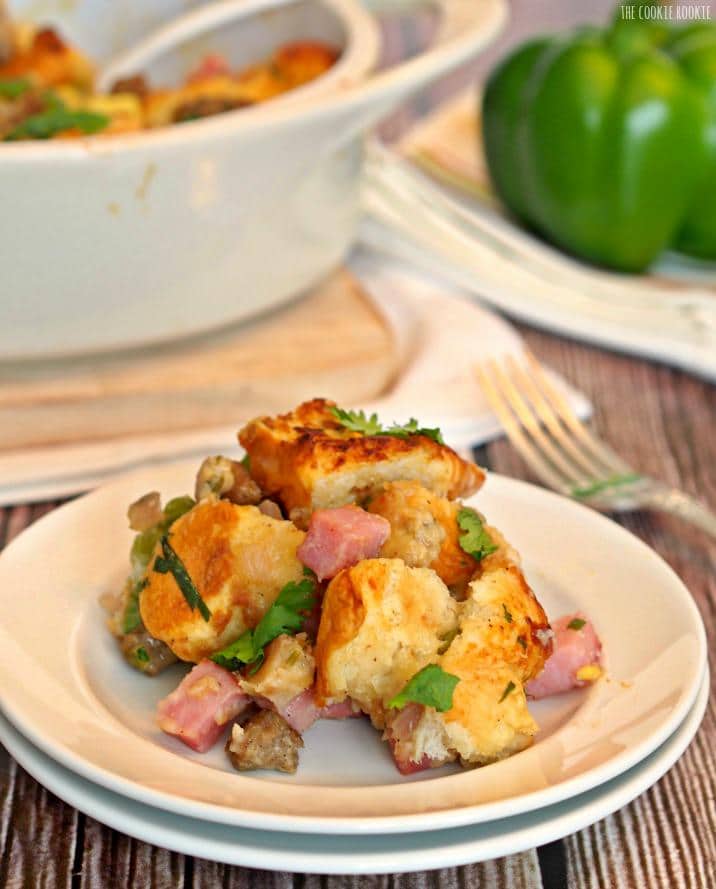 Be sure to hop over to StuffingAndMore.com to see my recipe for Hawaiian Sweet Bread Stuffing as well as 26 other amazing recipes (and don't forget about that COUPON!). Click HERE for a direct link to the coupon.
You can never have enough Hawaiian Sweet Bread Stuffing with Jones Sausage and Ham, especially around the holidays.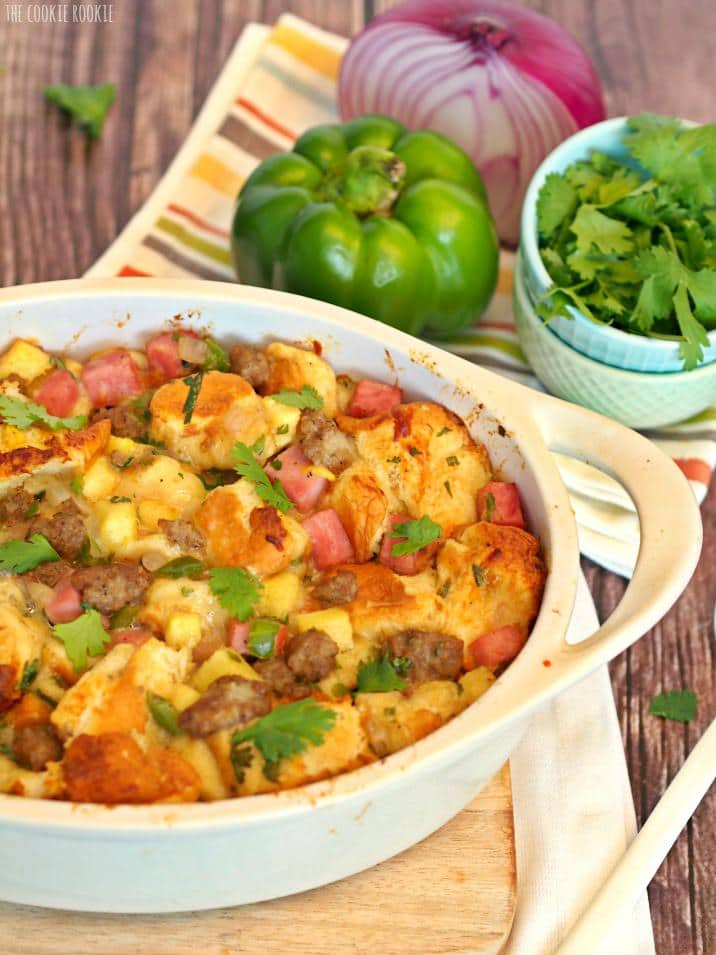 Happy Thanksgiving! Click HERE for the full recipe on stuffingandmore.com. :)
This post was sponsored by Jones Dairy Farm. All opinions are 100% my own. Thank you for supporting the brands that support The Cookie Rookie!