Love is in the air. We made some adorable heart cookies and I can't wait to show you!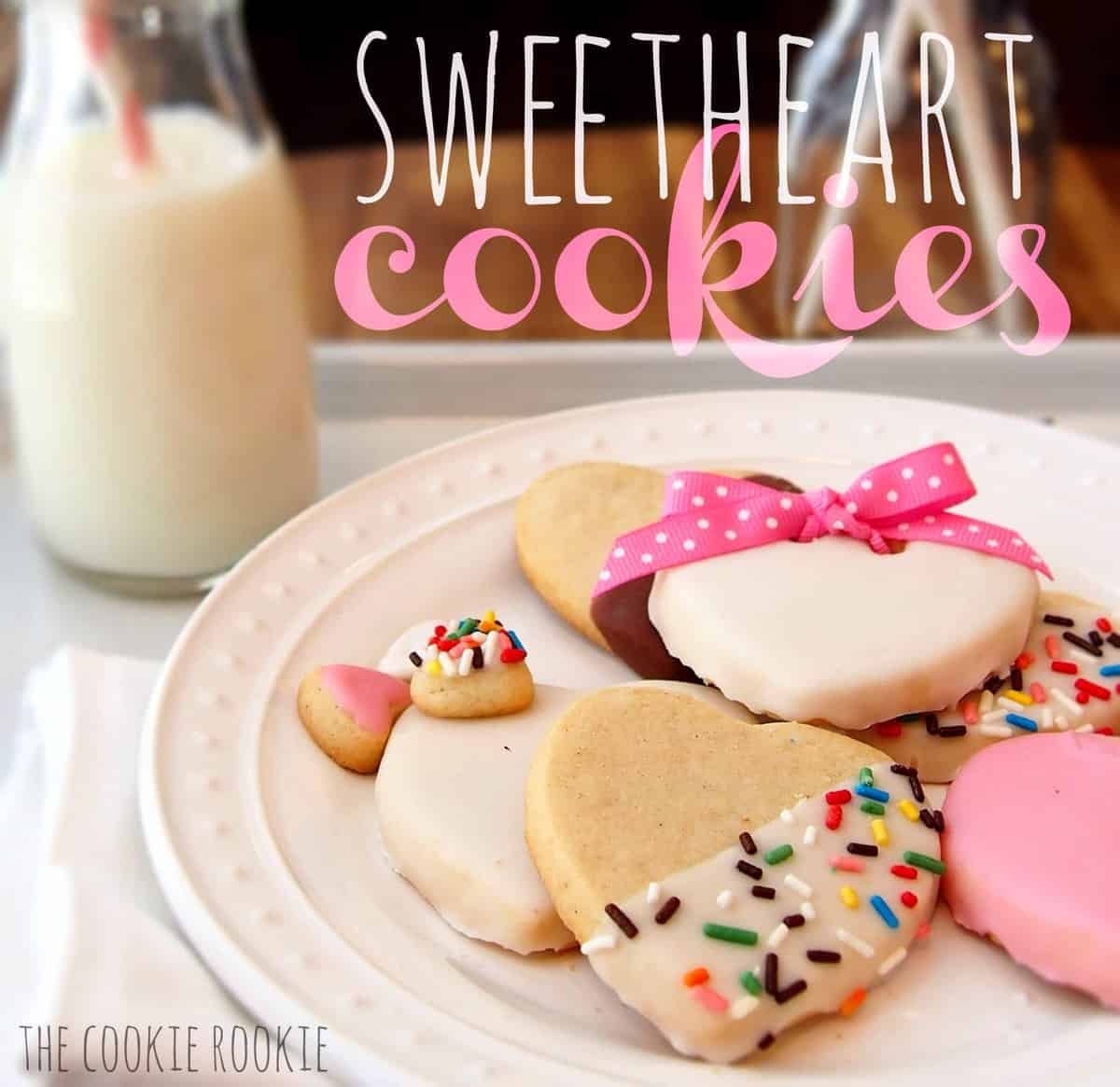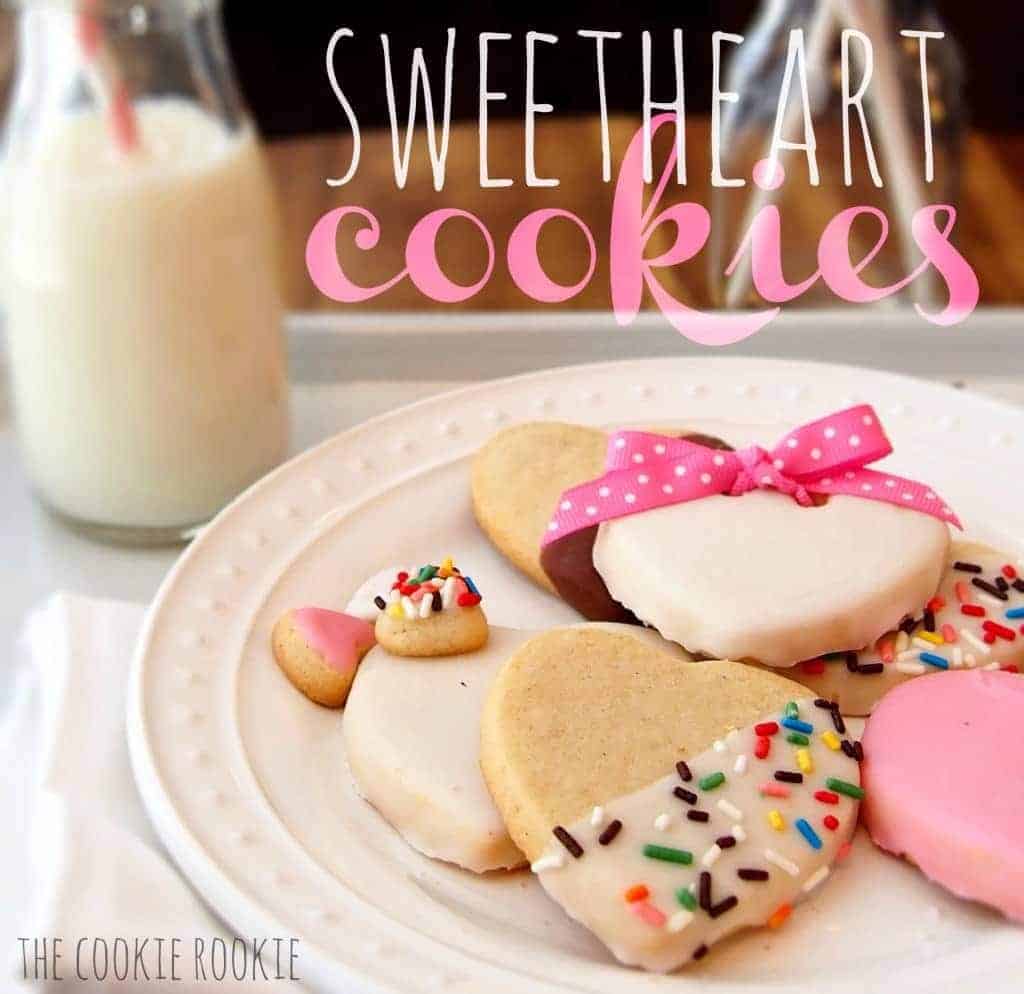 Mom came into town this weekend so we could do lots of cooking and baking and she could teach me some of her favorites. We have SOO many good recipes to show you over the next couple weeks! We have actually posted this butter cookie recipe before, but we decorated them a little different this year, I just think they are so cute! Butter Cookies are good, Heart Cookies are better! :)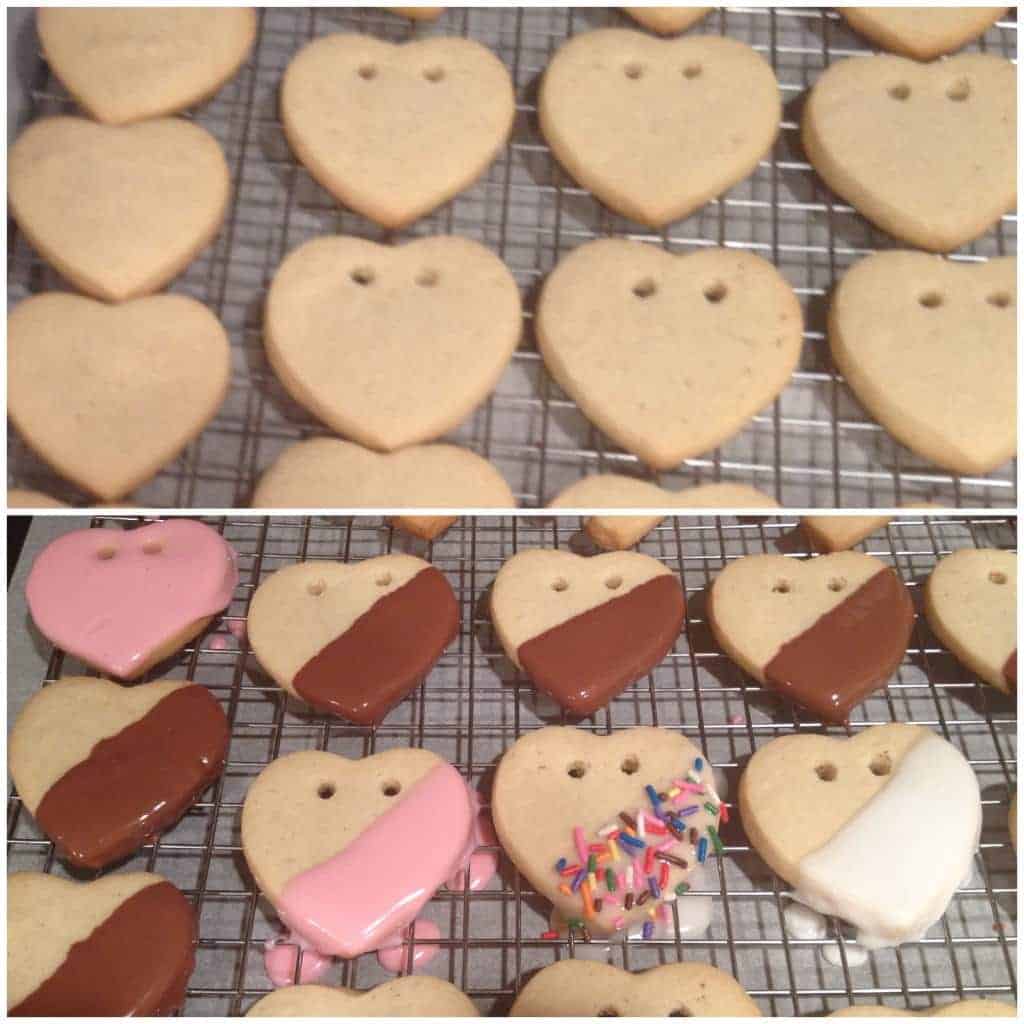 Nothing is different about the recipe and the icing, these are mom's go-to butter cookies. (i LOVE the icing) To make the ribbon holes, punch them while the cookies are still warm, so they're really soft. hold the cookie to steady it so that it doesn't fall apart. It works fairly well with this type of cookie.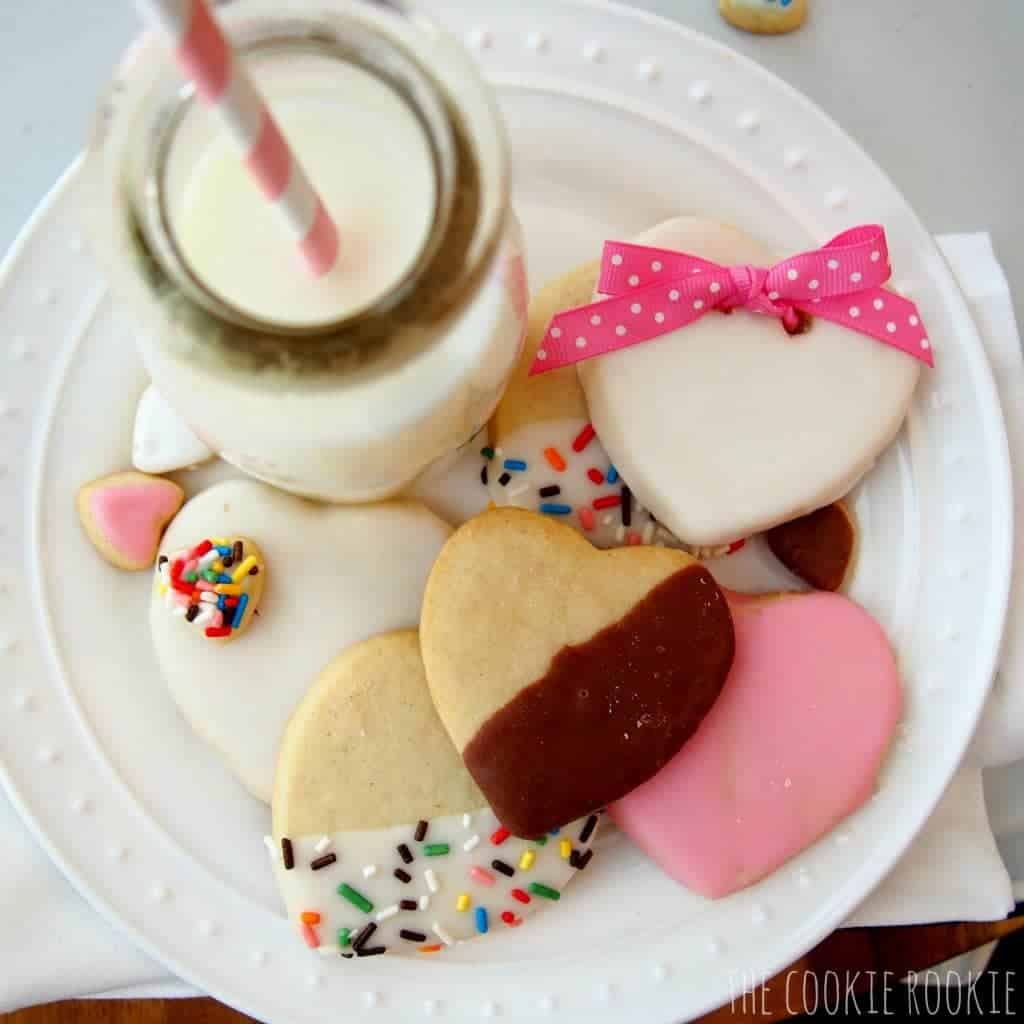 All of the cookies were dipped in colored icing except for the chocolate ones. To make those, dip the cookie in your favorite melted chocolate. We like Ghirardelli milk chocolate baking discs.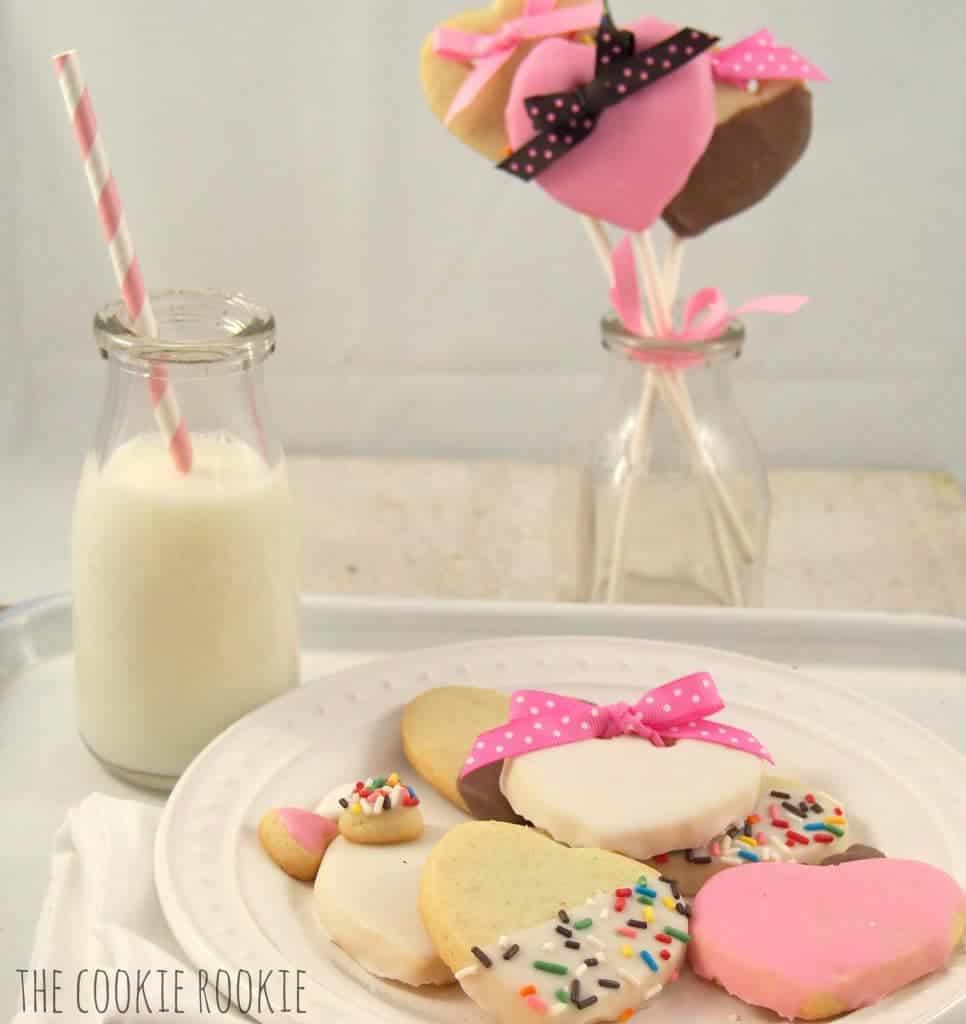 We attached some to sticks using royal icing as glue.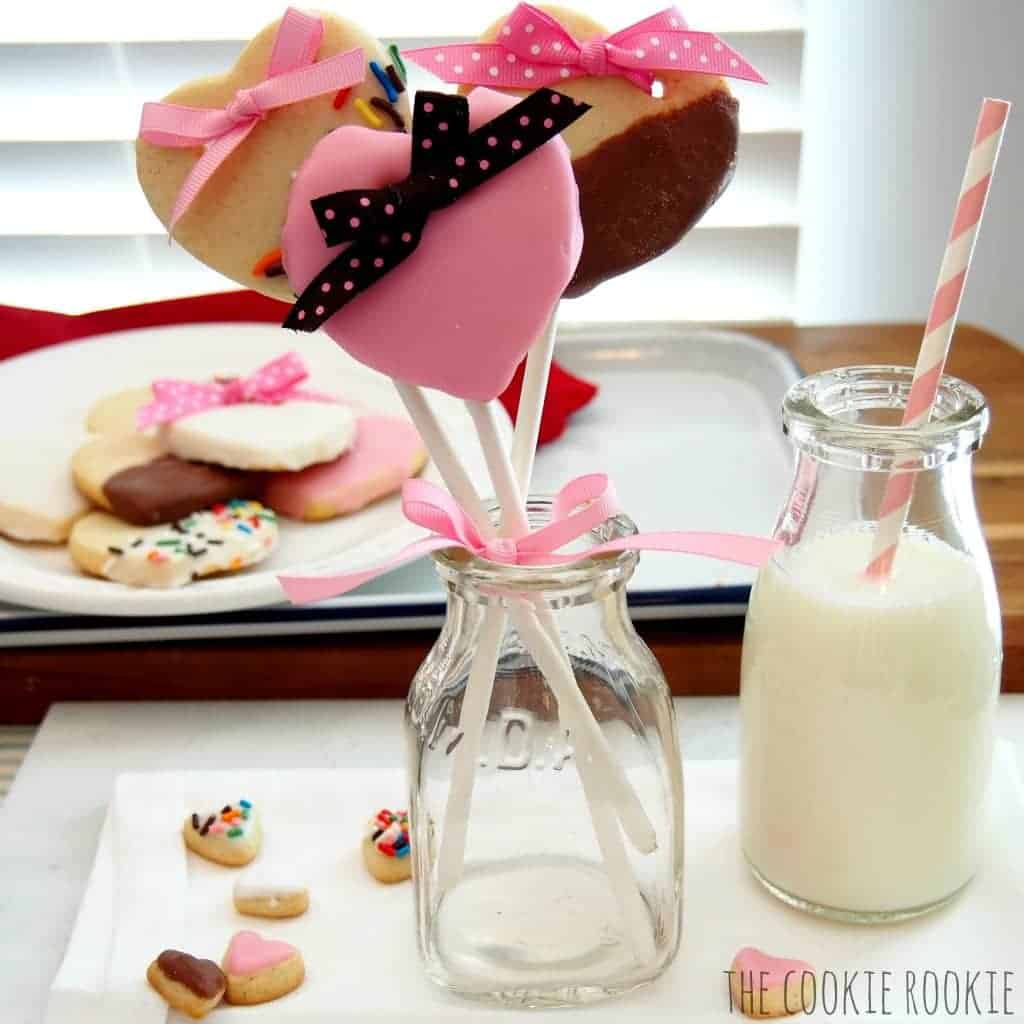 I just think these are perfect for Valentine's Day, or anytime. Who doesn't love love??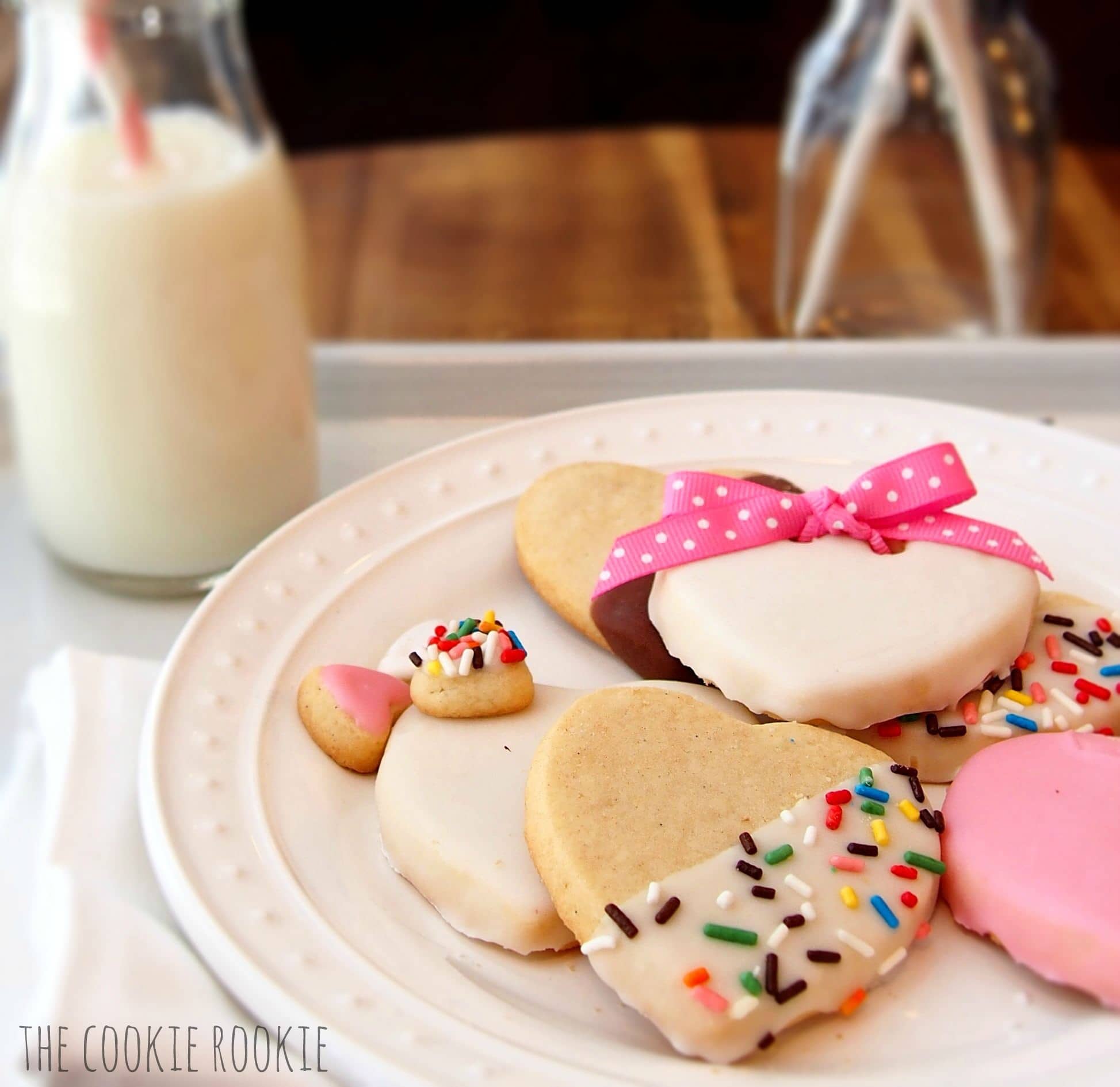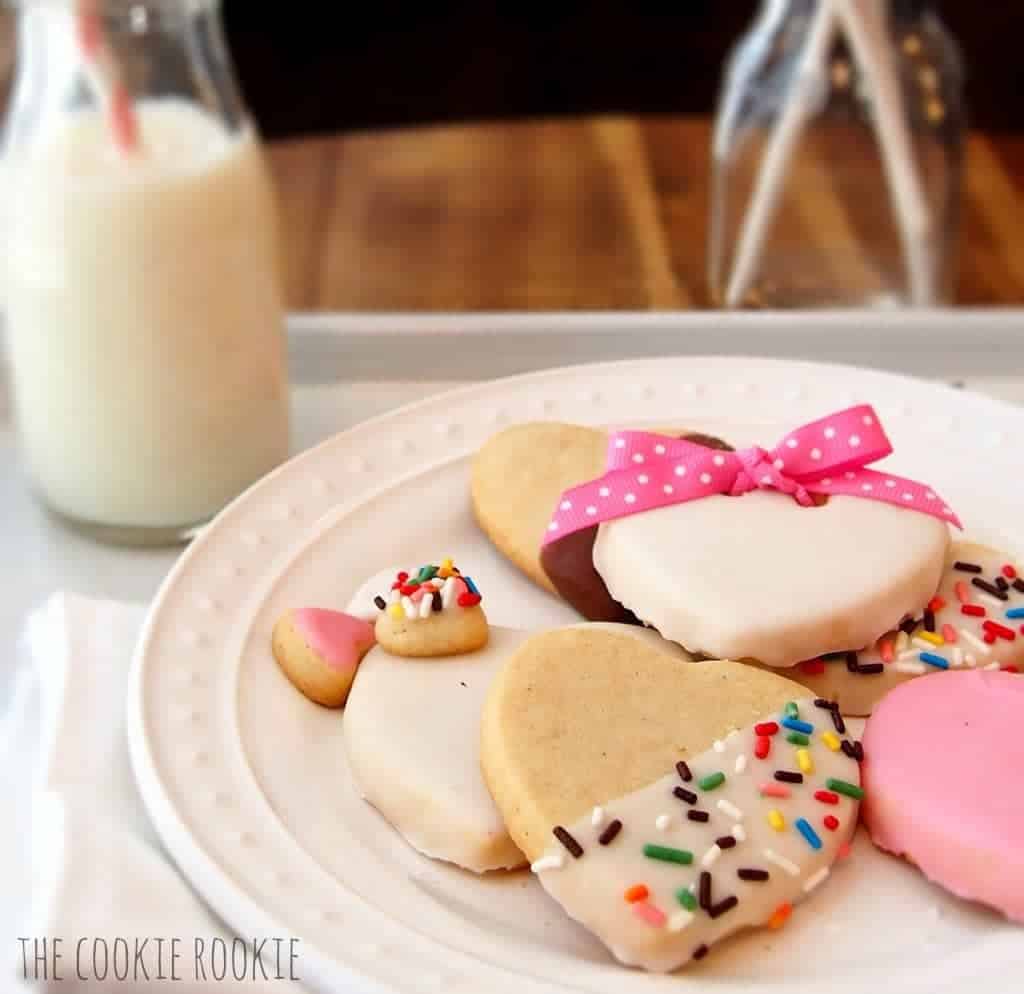 Expect lots of deliciousness in the next couple weeks. Desserts, side dishes, my favorite FAVORITE soup, get excited :). Happy Valentines Day!