Have a HOLIDAY PIE PARTY this Christmas and wow your guests with fun twists on classic pies! Use your favorite pies to make Deep Fried Pecan Pie Bites and Chocolate Pie S'mores Dip for all of the flavor and none of the fuss.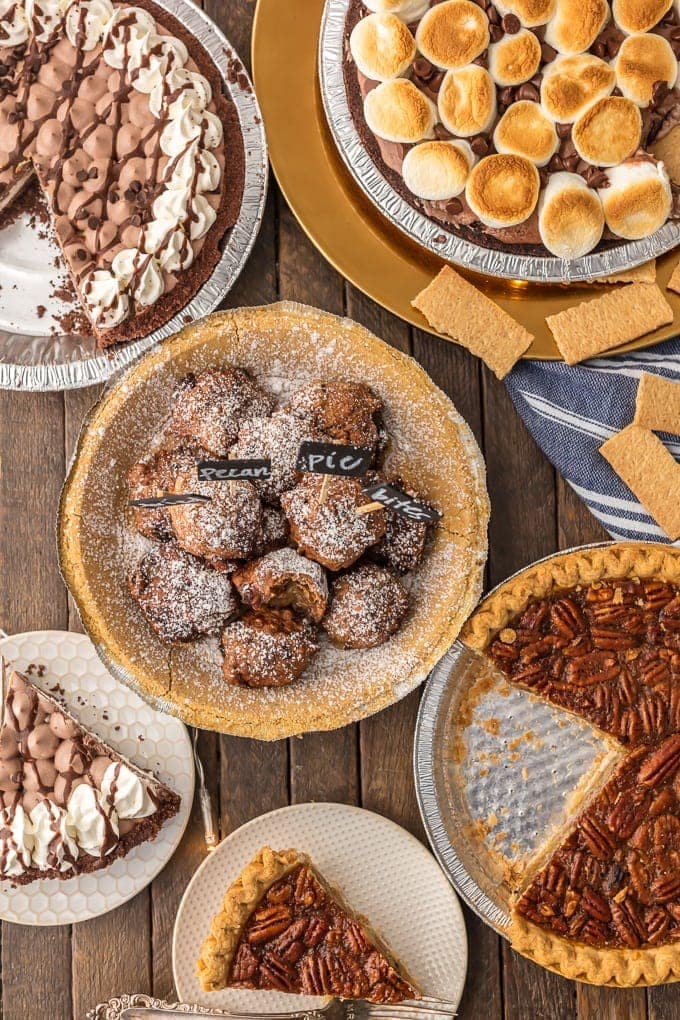 Can you believe Christmas is just weeks away?! The second Thanksgiving dishes are washed and put away, we are ready for all things Christmas. Baking holiday cookies, decorating, SANTA, presents, and so much more. One of my very favorite parts of the holiday season are all the PIES. I've yet to meet a pie I don't love, so I thought throwing a little Holiday Pie Party this year would be a fun way to get the family together, have some laughs and really good food, and kick off the Christmas festivities.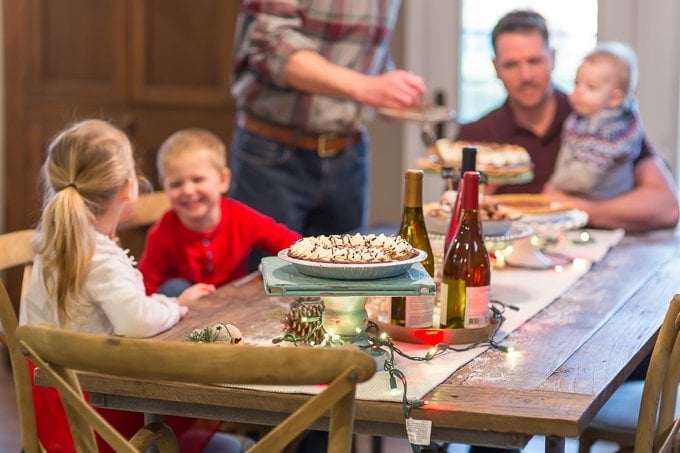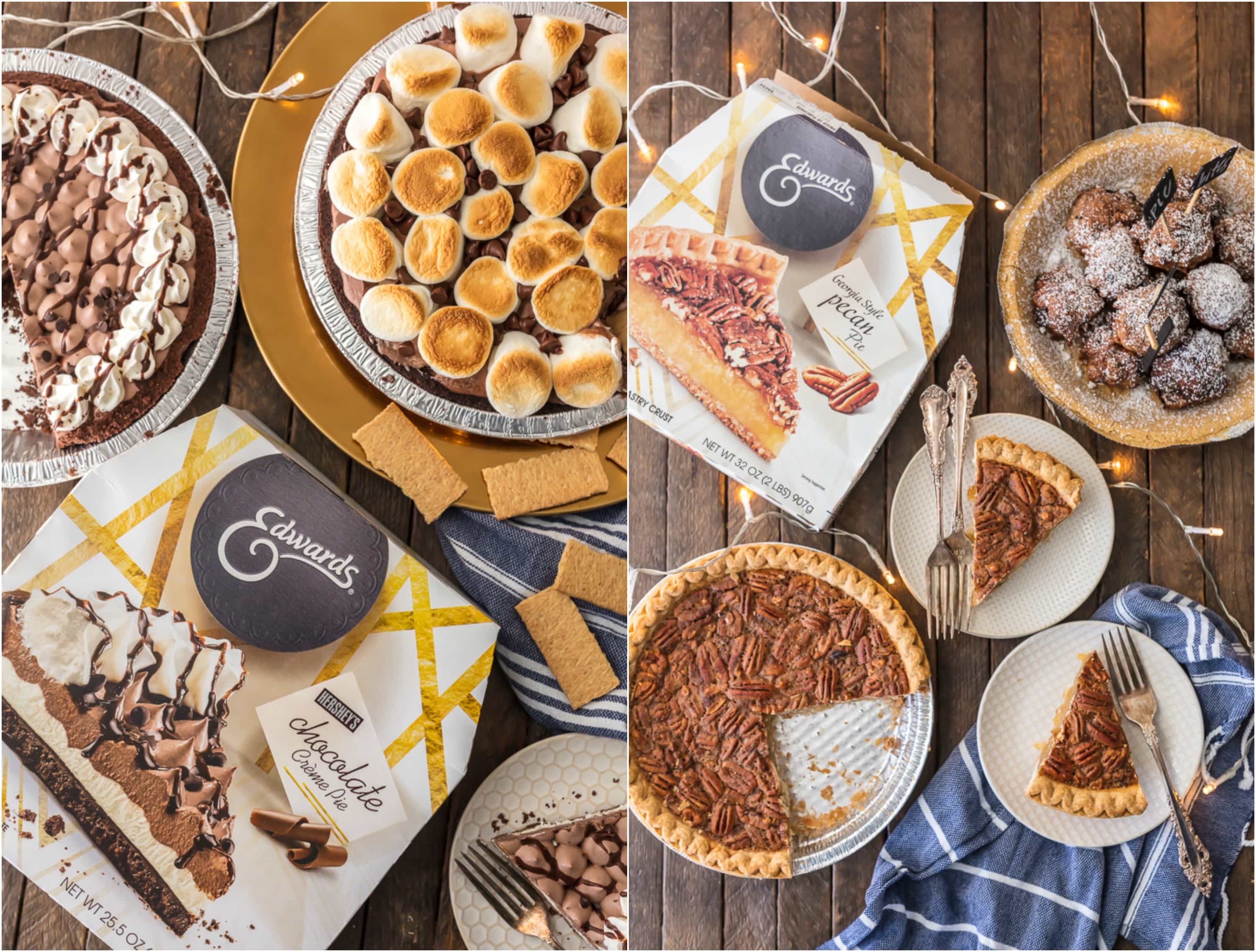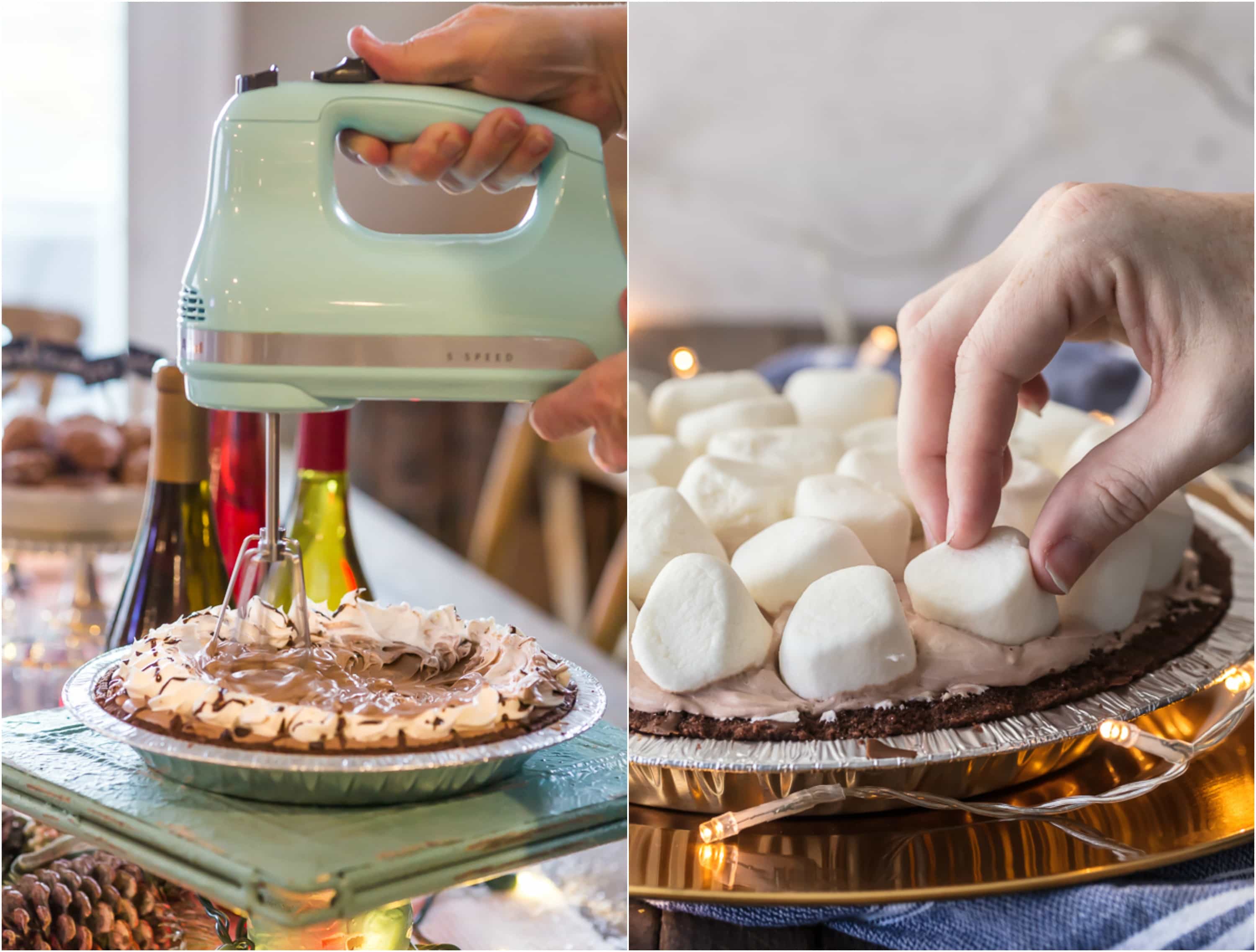 Holiday Pie Party Tips for Success
You guys know I'm all about using premade items to make a party that much better, and today I have an extra special treat to share. Edward's Desserts have been my go-to for pies since before I was married, but this time around I thought it would be fun to use their AMAZING pies as key ingredients in new desserts, elevating my Holiday Pie Party to new heights.
Their pies are ridiculously decadent and delicious on their own, but are also perfect when used to make new and creative holiday desserts! I used their Hershey's Chocolate Crème Pie to make Chocolate Pie S'mores Dip and their Georgia Pecan Pie to make Fried Pecan Pie Bites. Both recipes were a huge hit at the Pie Party with both kids and adults alike, and the party couldn't have been easier to throw together. That's the beauty of relying on a trusted brand like Edward's to make sure your party is a hit each and every time.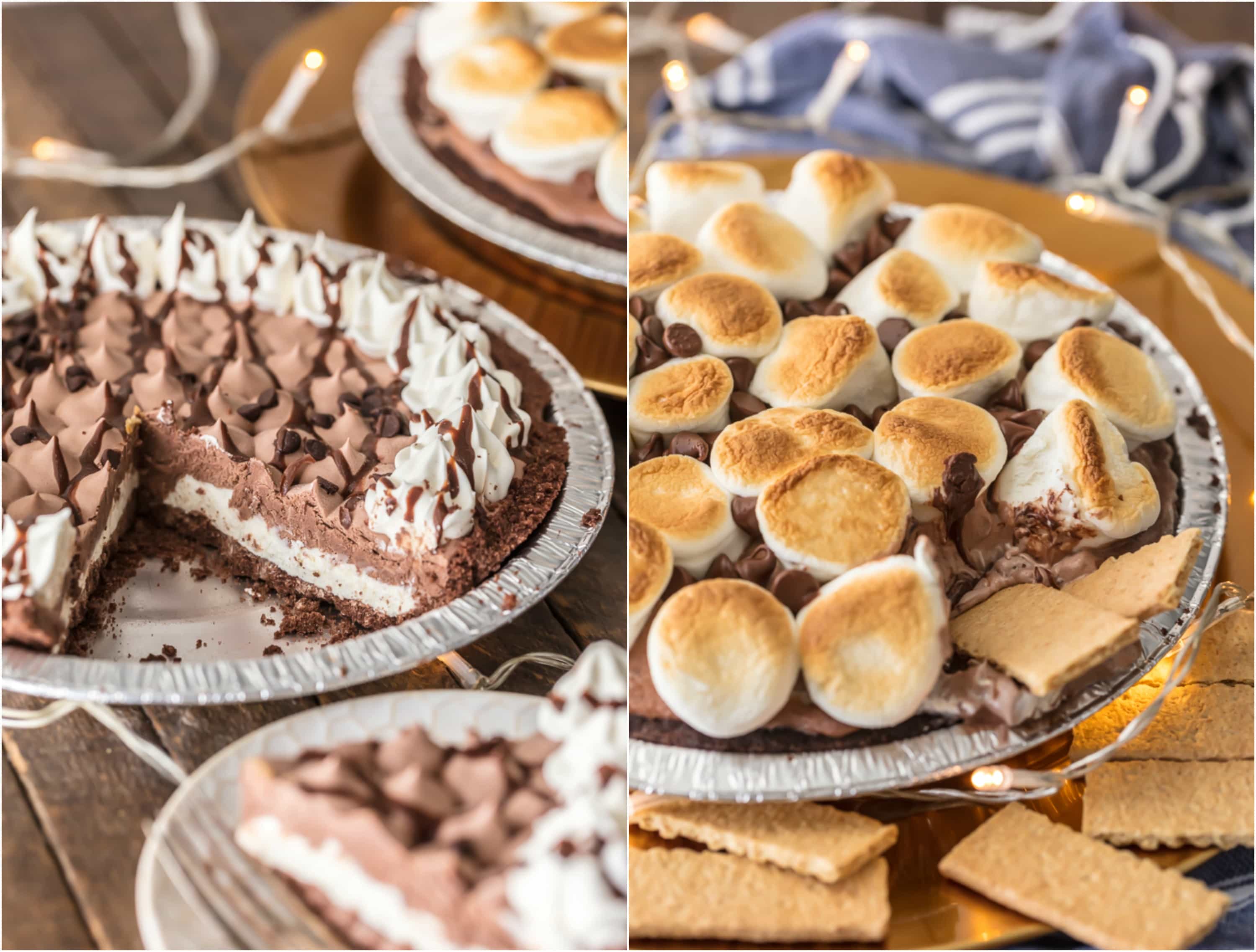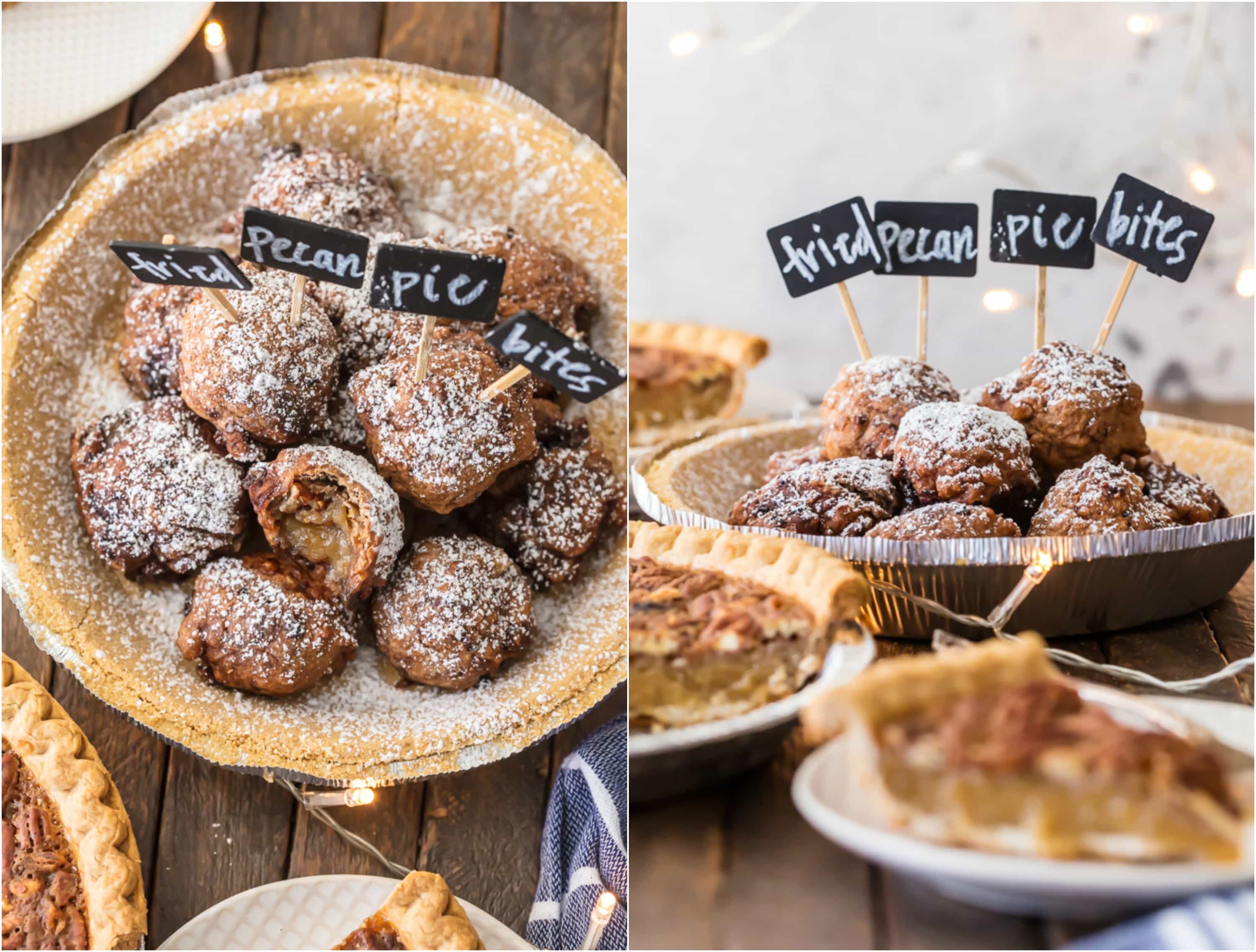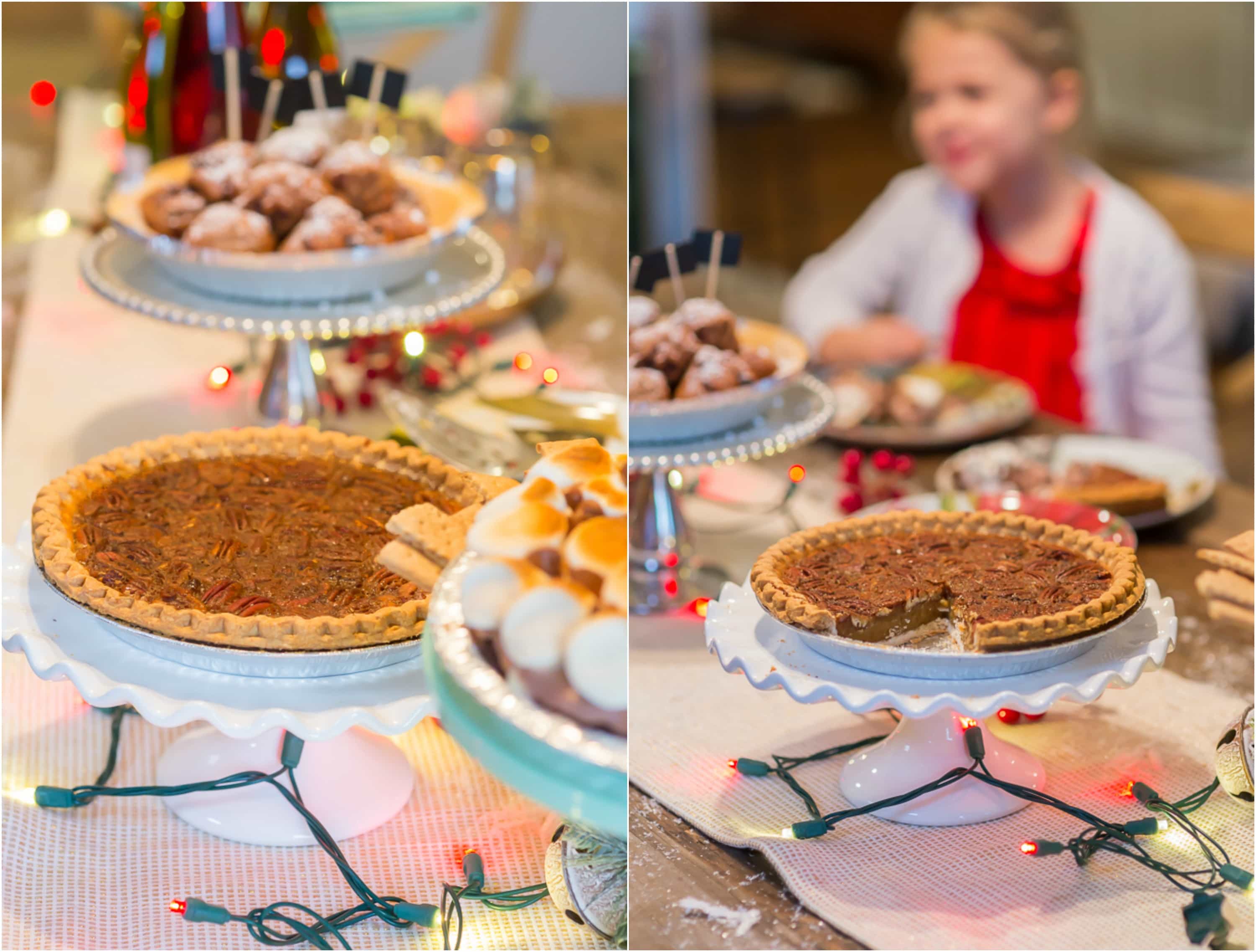 The only challenge with a holiday pie party is keeping the kids from digging in as soon as they get to the table. They wanted to try EVERYTHING, from the whole pies to the fun twists on the classics. Desdi's favorite was the Chocolate Pie S'mores Dip and Ezra was a sucker for the Georgia Style Pecan Pie. Can you blame him? Look at that velvety goodness!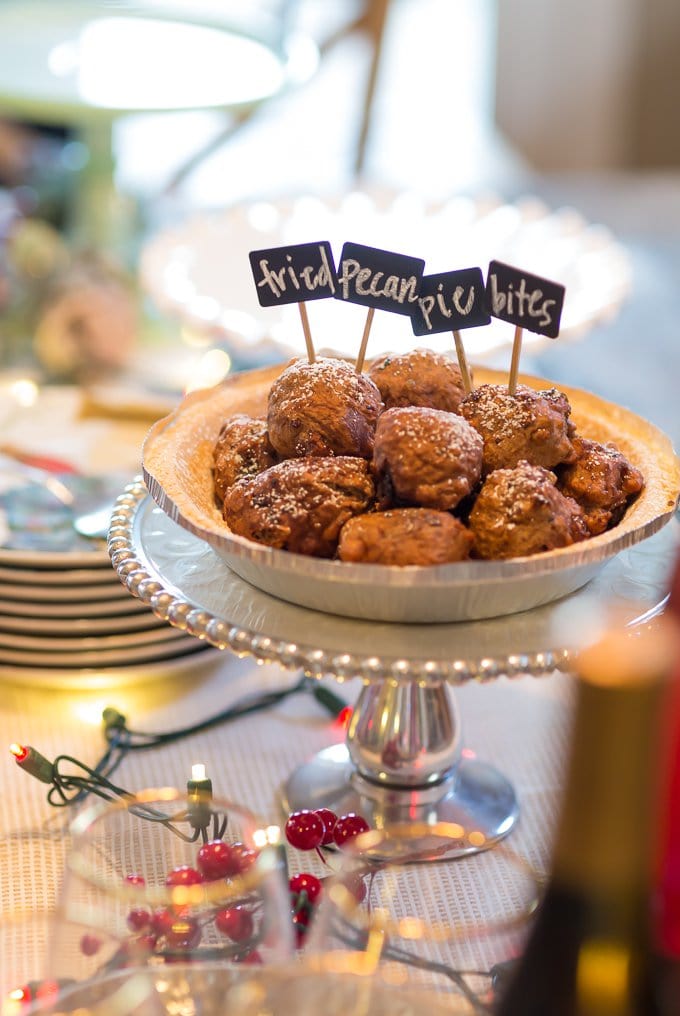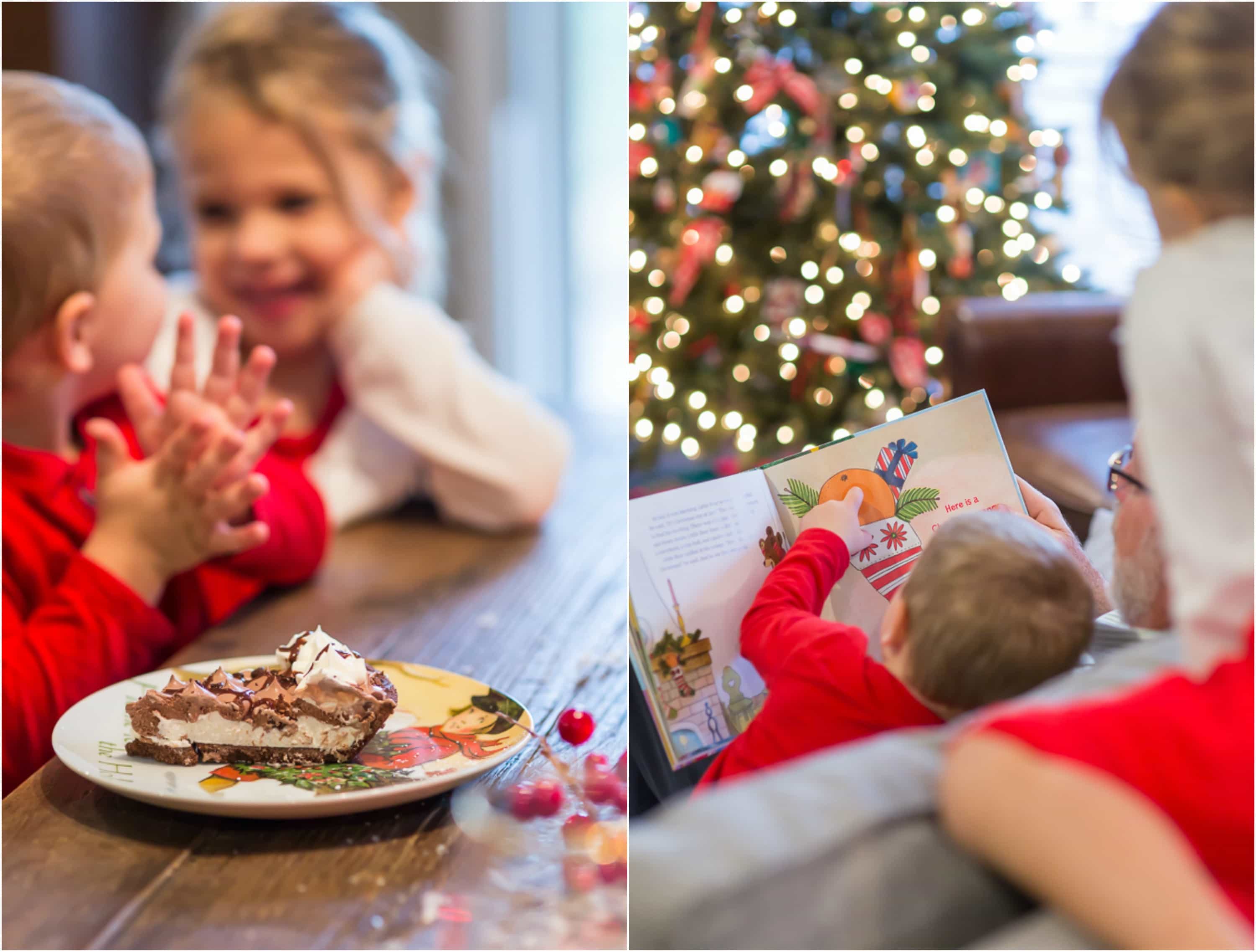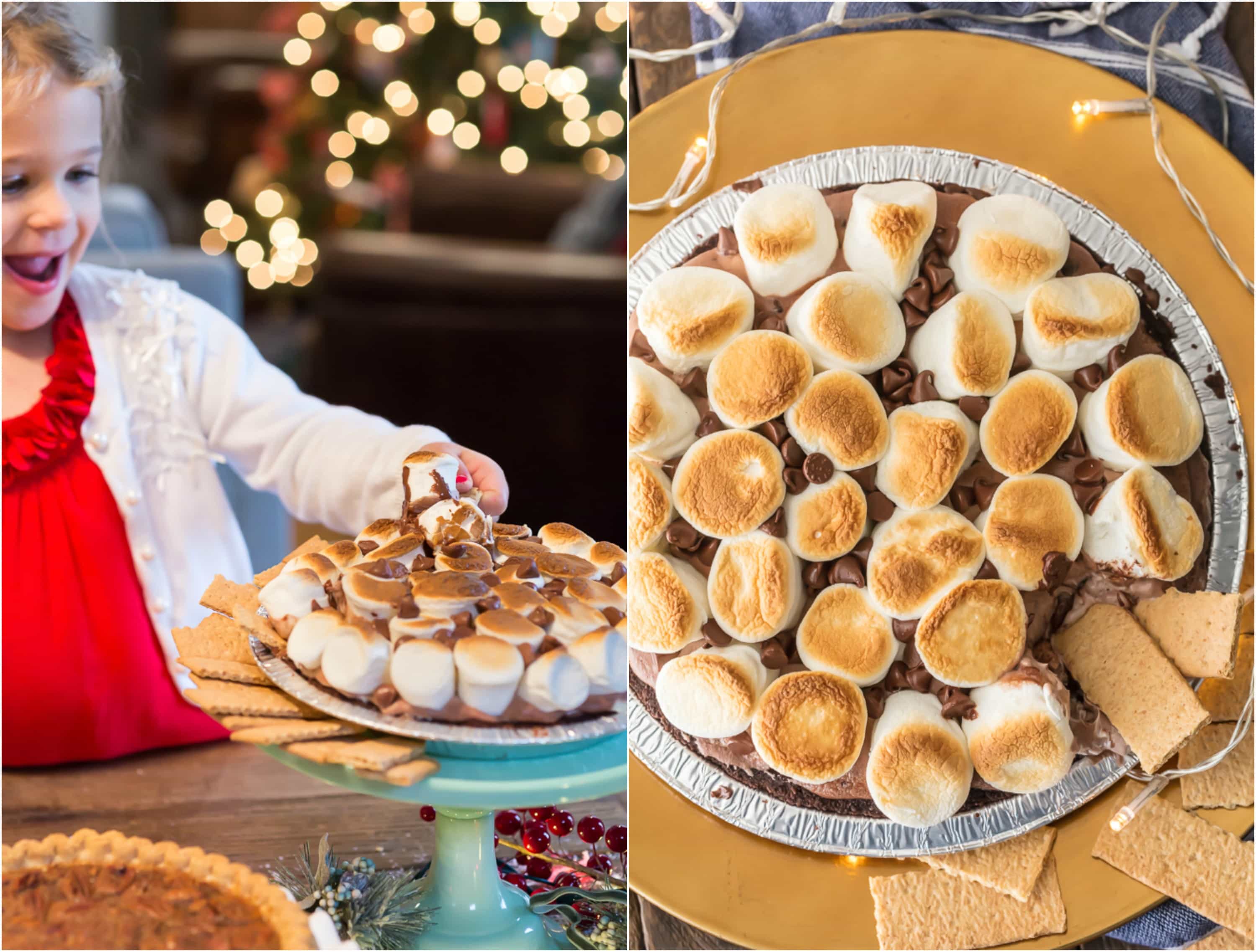 Henry was too little to sample any actual pie this year, but he will get his chance next year. We plan to make this a yearly tradition and come up with new creative desserts every year. I already have a few ideas. Pecan Pie Concretes, Chocolate Crème Pie Parfaits…the list goes on and on. We'd love to hear your ideas!!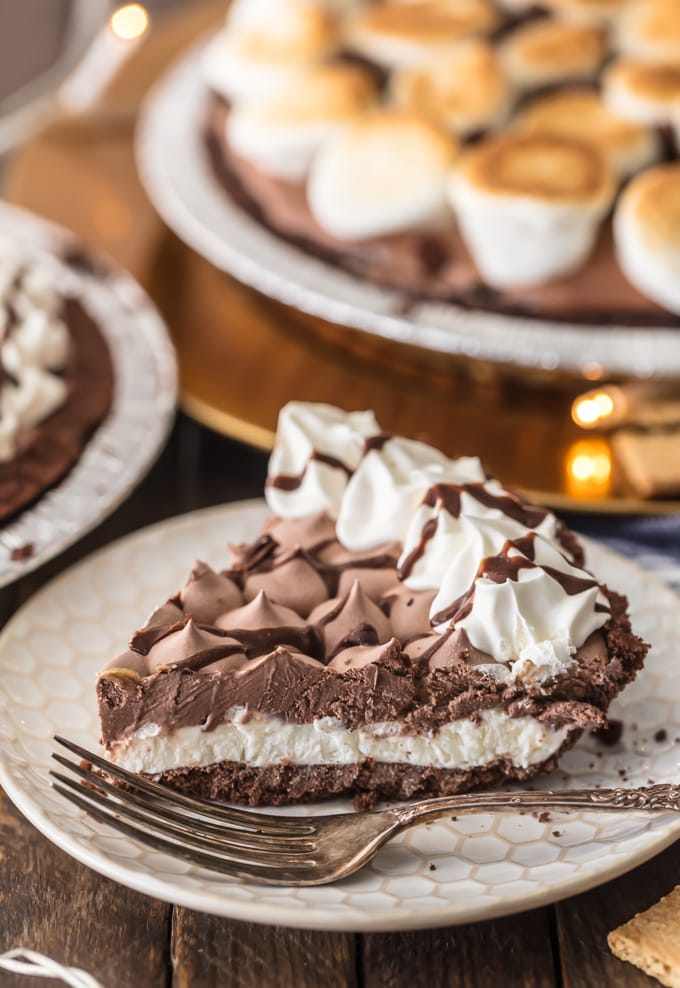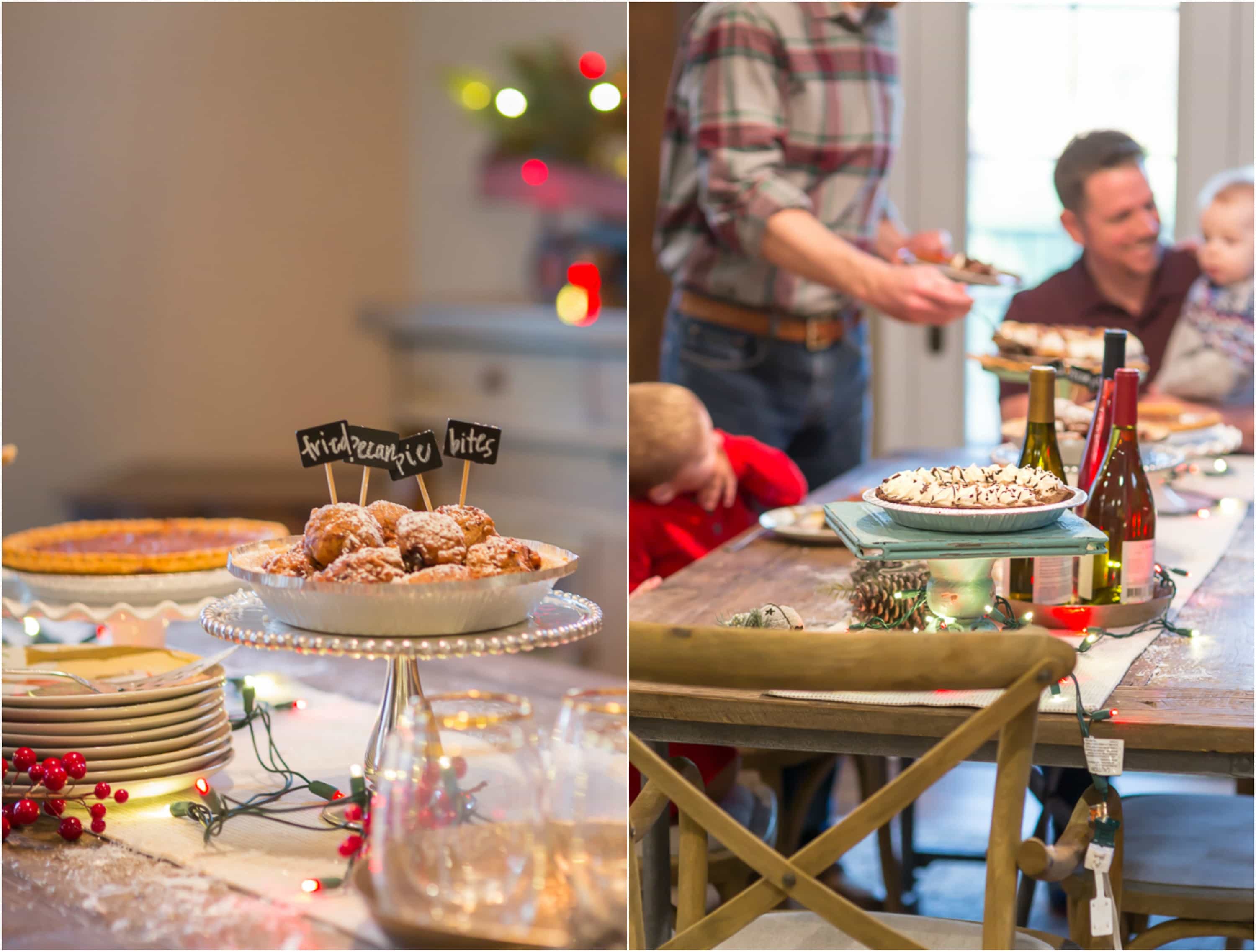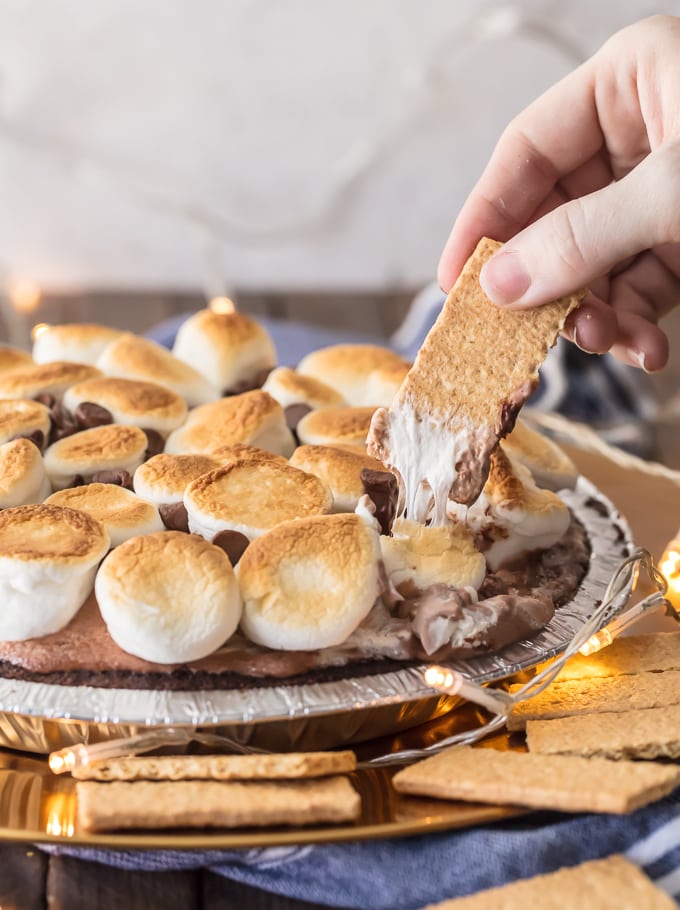 Don't let another holiday slip by without celebrating with your very own holiday pie party!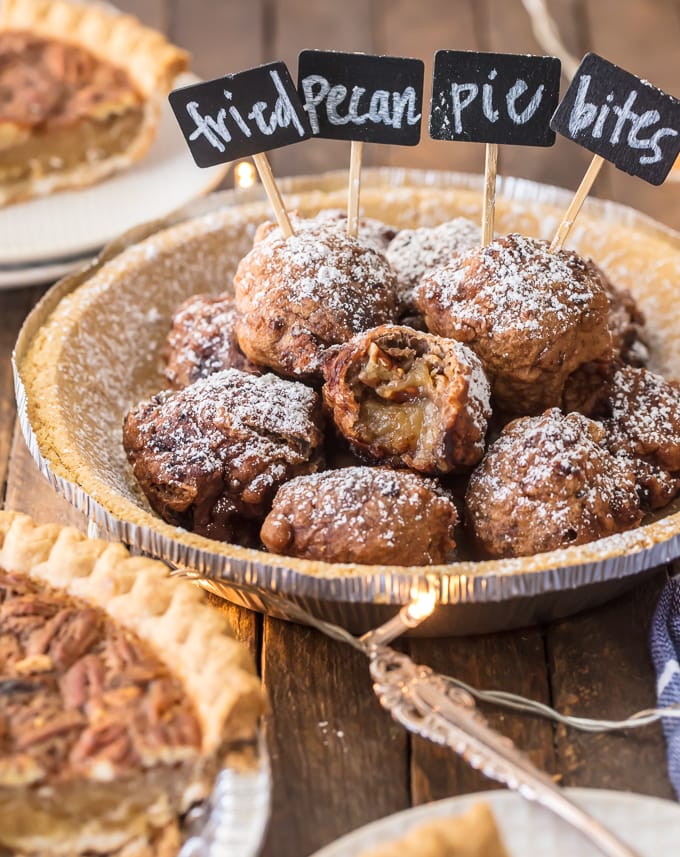 See below for both recipes and be sure to check out Edward's Desserts in your grocers freezer aisle. You WILL NOT be disappointed. So delicious, and a serious holiday pie party winner.
Merry Christmas :)