Rich and creamy, this homemade horchata recipe is perfect to enjoy during Cinco de Mayo celebrations. Simple to make and delicious to sip!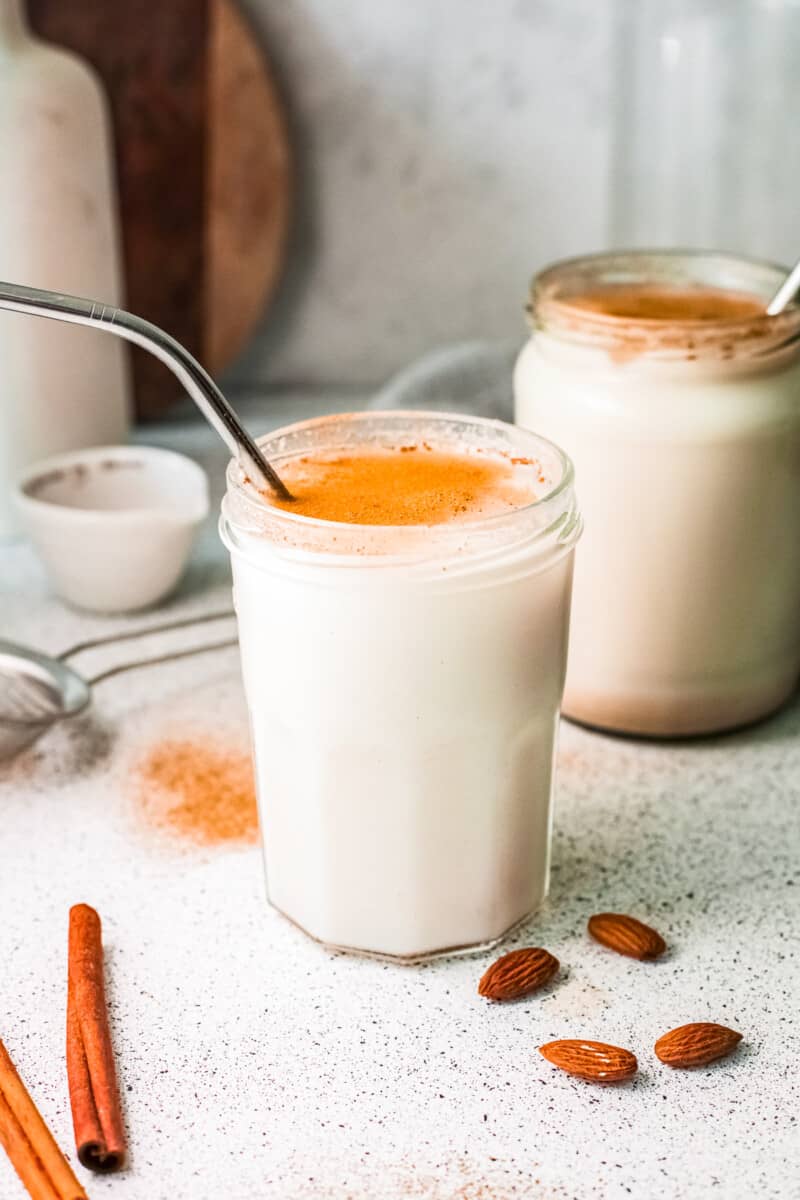 Homemade Horchata Recipe
This Mexican drink is one of my favorite things to enjoy for Cinco de Mayo, and it's great all year round!
Made with rice, milk, almond and sugar and flavored with cinnamon and vanilla, this homemade horchata is wonderfully creamy and best served ice cold.
Be sure to try my cereal milk smoothie and chai tea latte milkshakes too!
Why you'll love this Horchata recipe:
EASY: Simply blend the ingredients together and then chill the mixture overnight. It's worth the wait, I promise!
SIMPLE INGREDIENTS: You only need a handful of ingredients to make this drink, most of which you will already have to hand.
KID FRIENDLY: This is a great drink for kids and adults!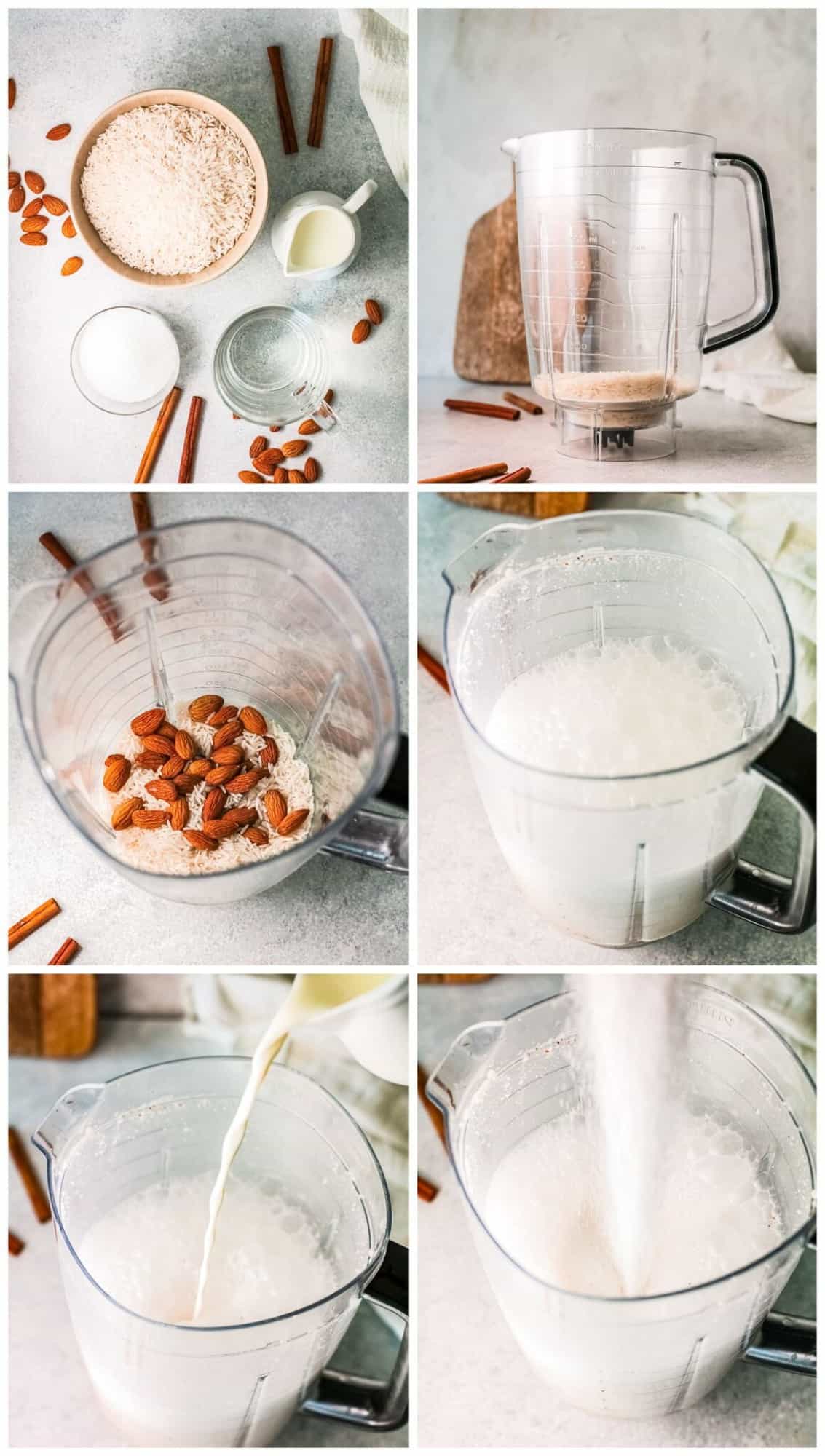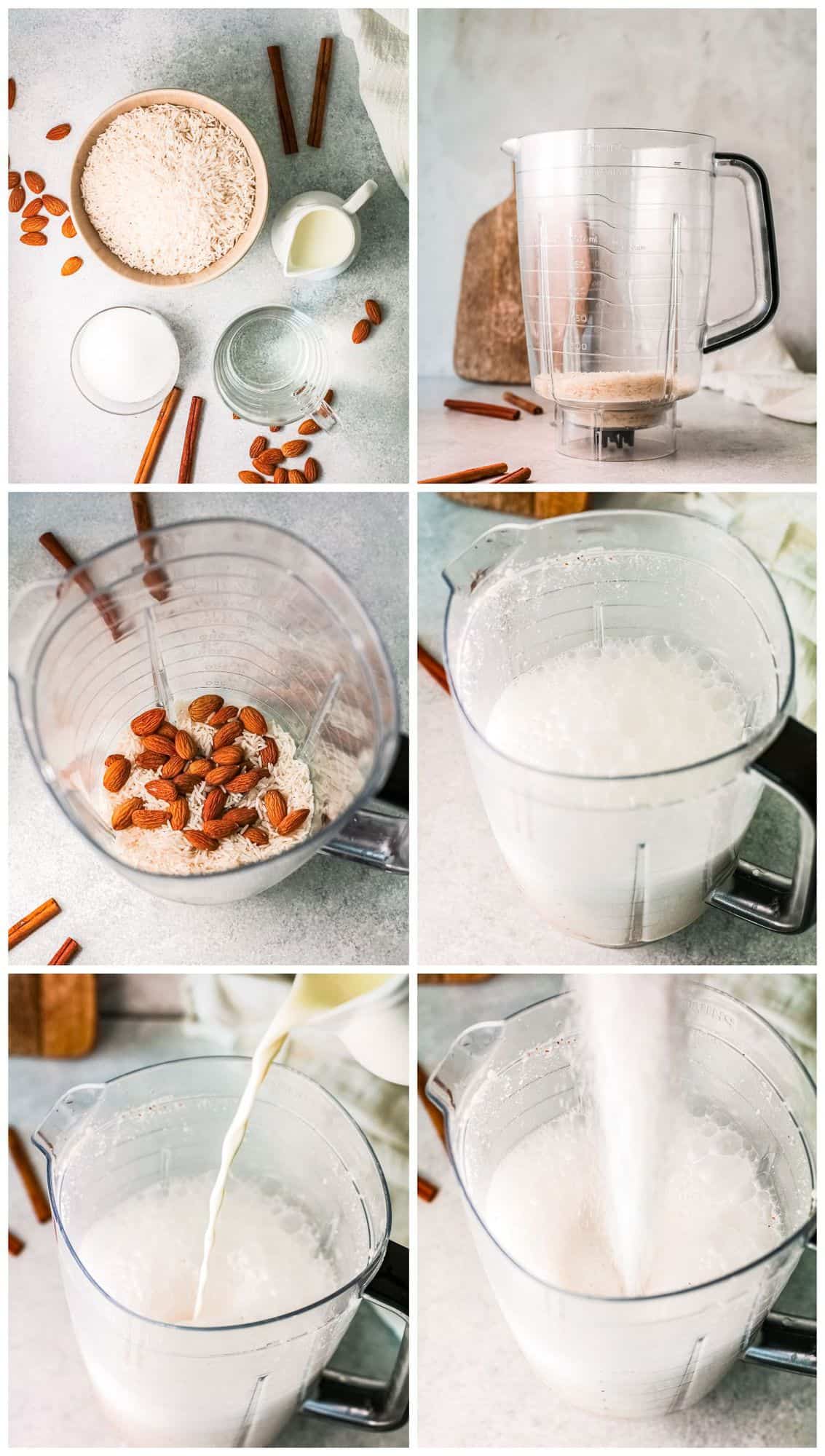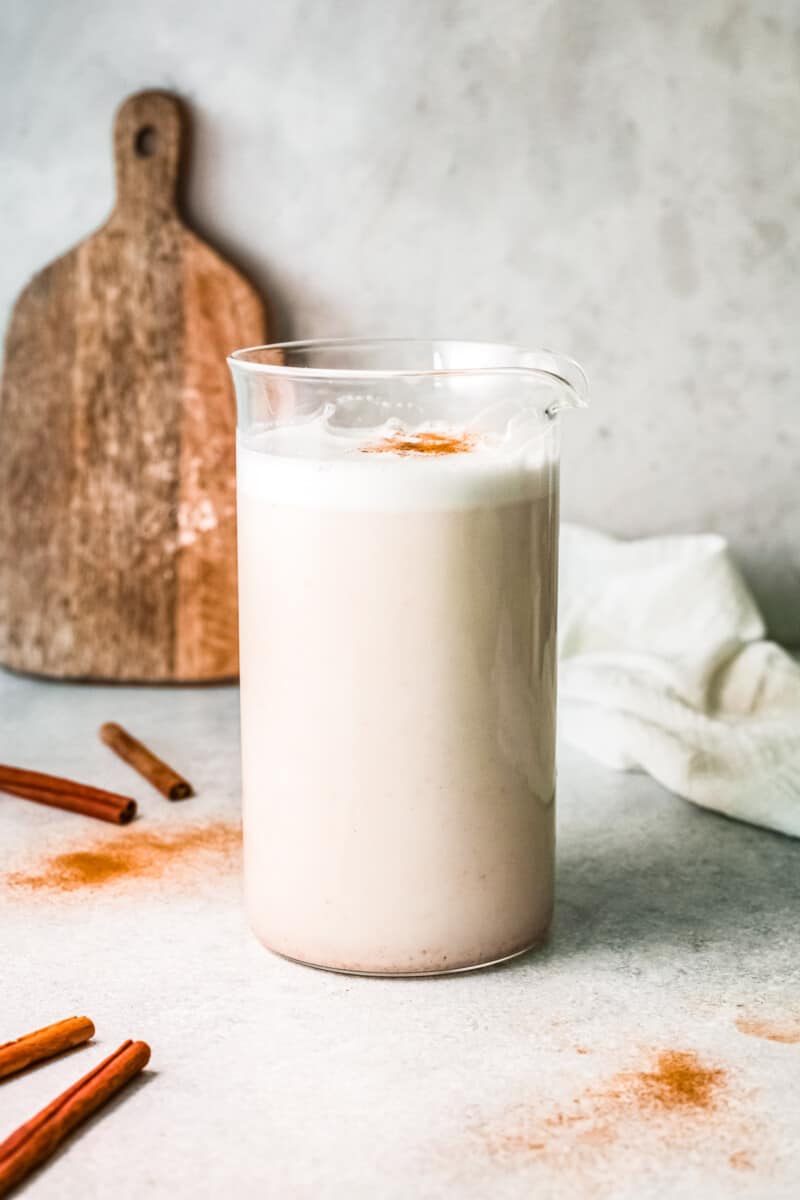 How to make Horchata at home from scratch
You can jump to the recipe card for full ingredients & instructions!
Bland together the rice, almonds, cinnamon and water.
Add in the sugar and milk and blend again.
Chill in the fridge overnight.
Strain through a fine mesh sieve and serve over ice.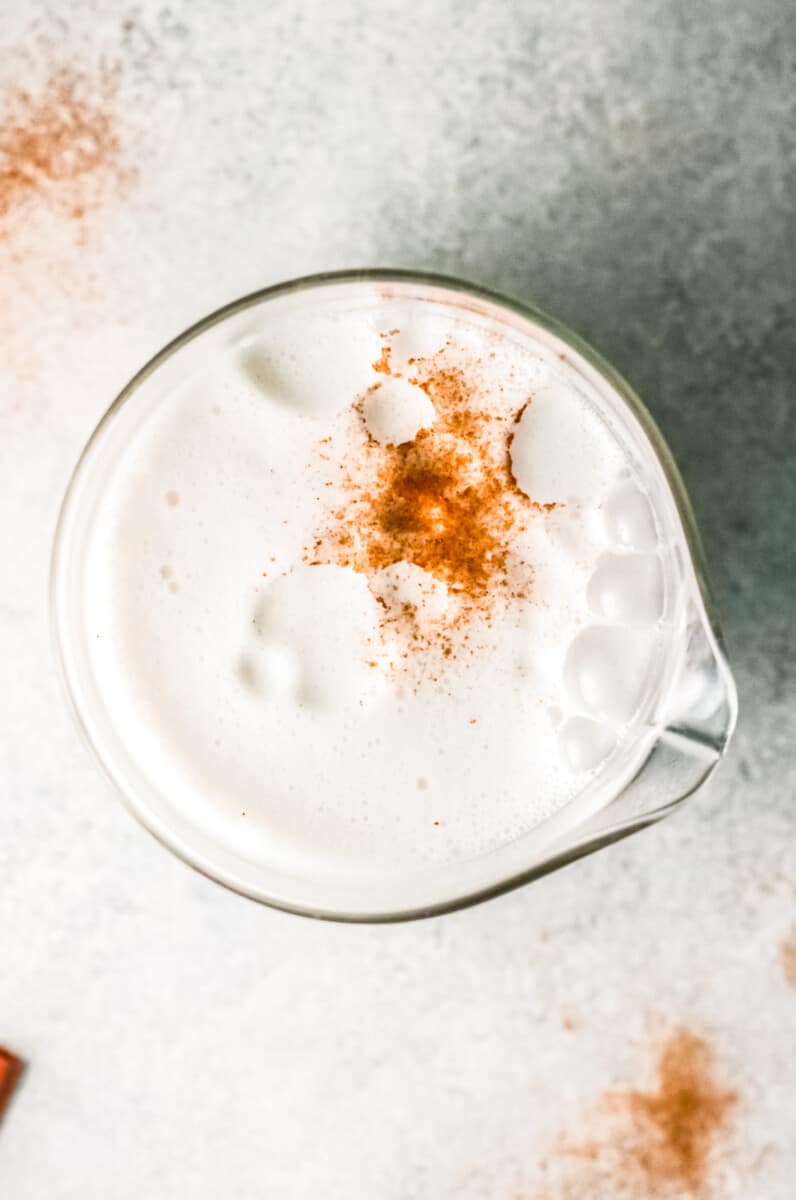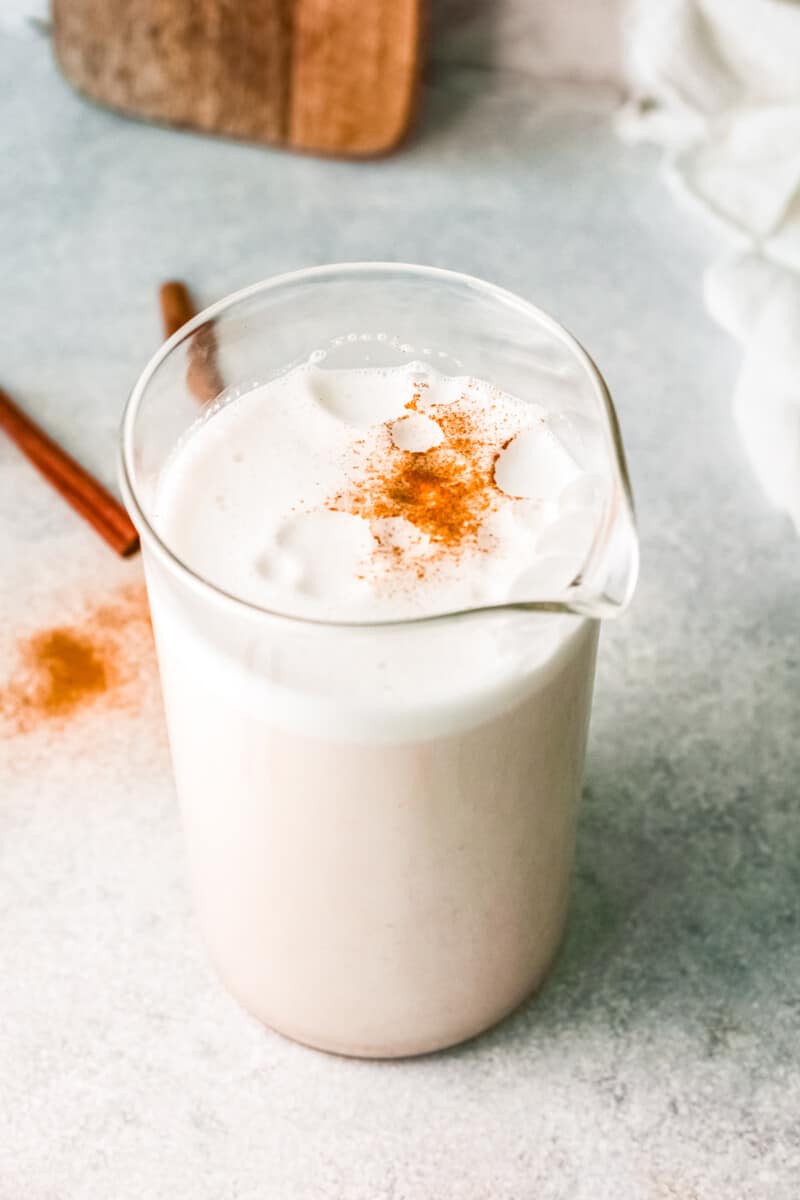 How long does it keep?
Once you have strained your horchata, keep it covered in the fridge and it will keep well for around 10 days.
If you aren't sure whether it's still good to use, give it a small and you'll know quite quickly if it's past it's best!
Can you use a plant based milk?
I love the creaminess of a dairy milk for this drink, but you can easily make it vegan by using a milk like almond or oat milk. I don't recommend using coconut milk as the flavor will be quite strong.
You can skip the milk altogether and just add addition water, although it won't be as thick and creamy.
What's the best rice to use?
A generic long grain white rice is most traditional to use in homemade horchata, it's neutral in flavor so the cinnamon is more pronounced. You can use a white rice like jasmine or basmati, but it will have a more of a heavy rice flavor.
You can also make this homemade horchata with brown rice. It will have a more nutty flavor and won't be traditional, but it will still be yummy!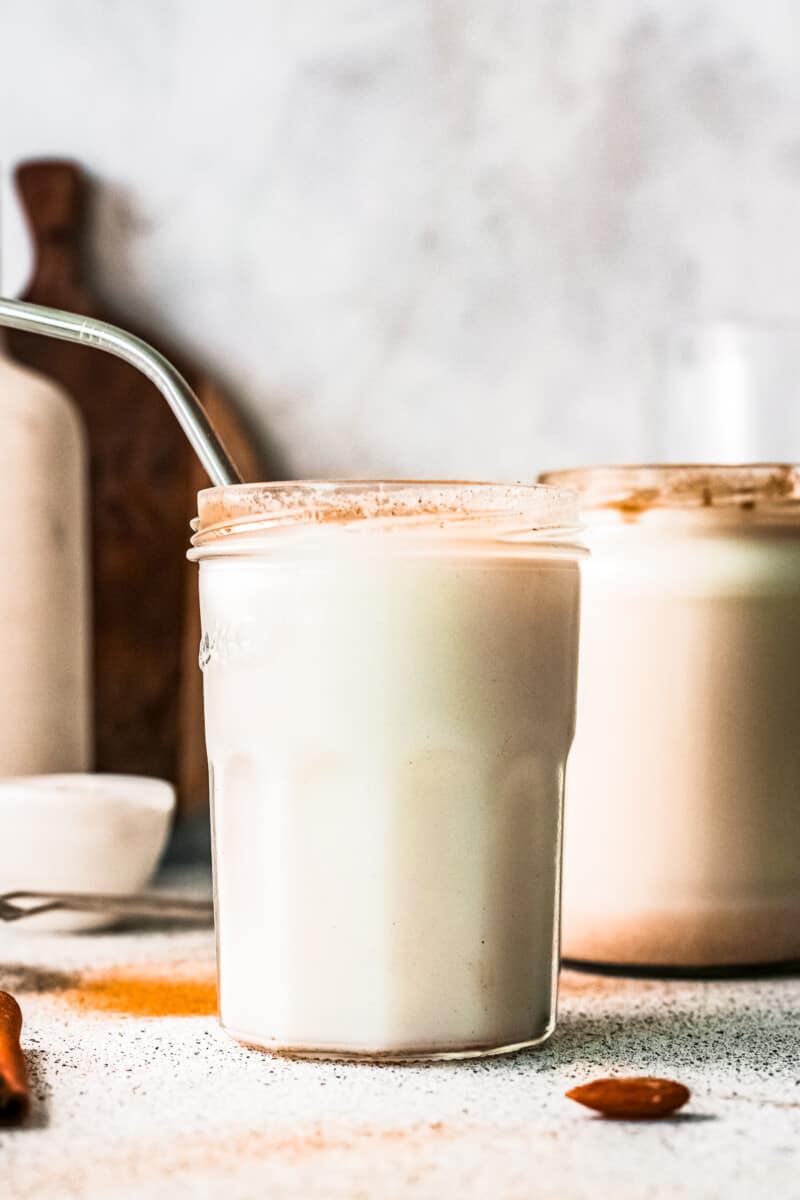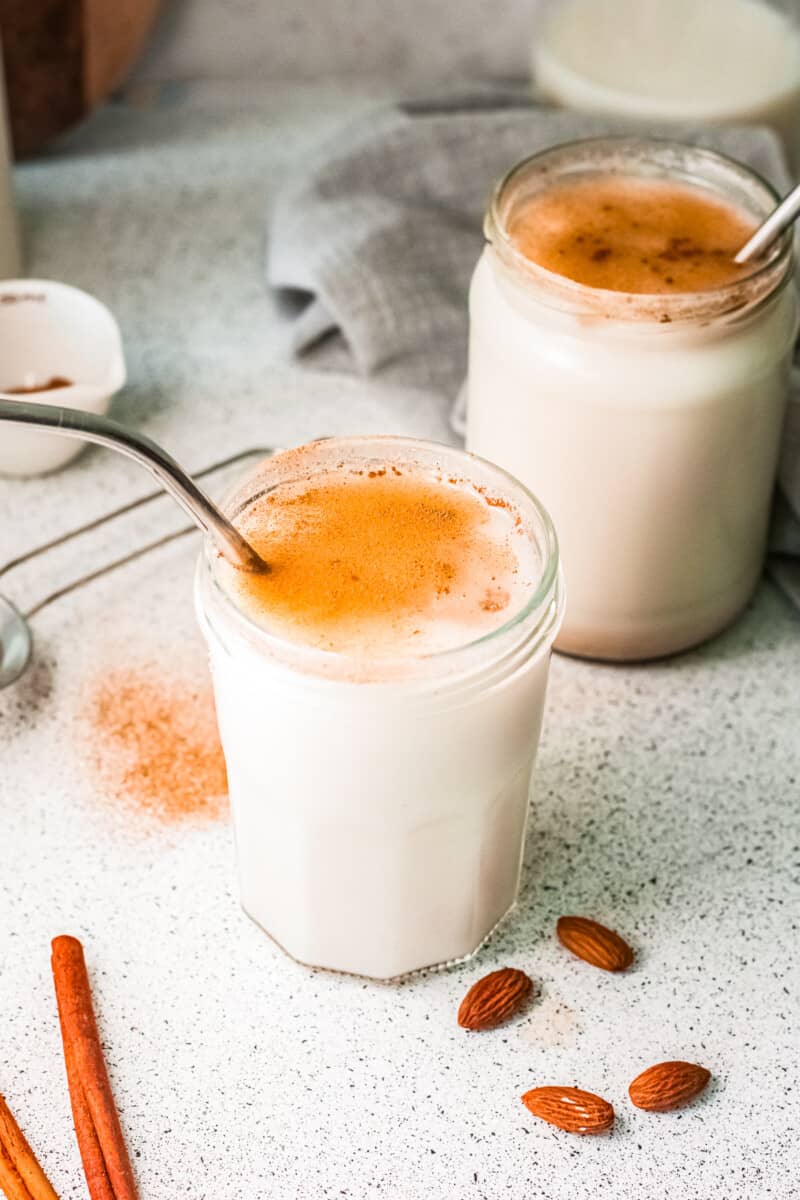 Tips!
The chilling time is super important. Is what gives the rice enough time to release some of it's milky flavors into the horchata.
This homemade horchata is a drink to serve chilled and it's best enjoyed with a straw.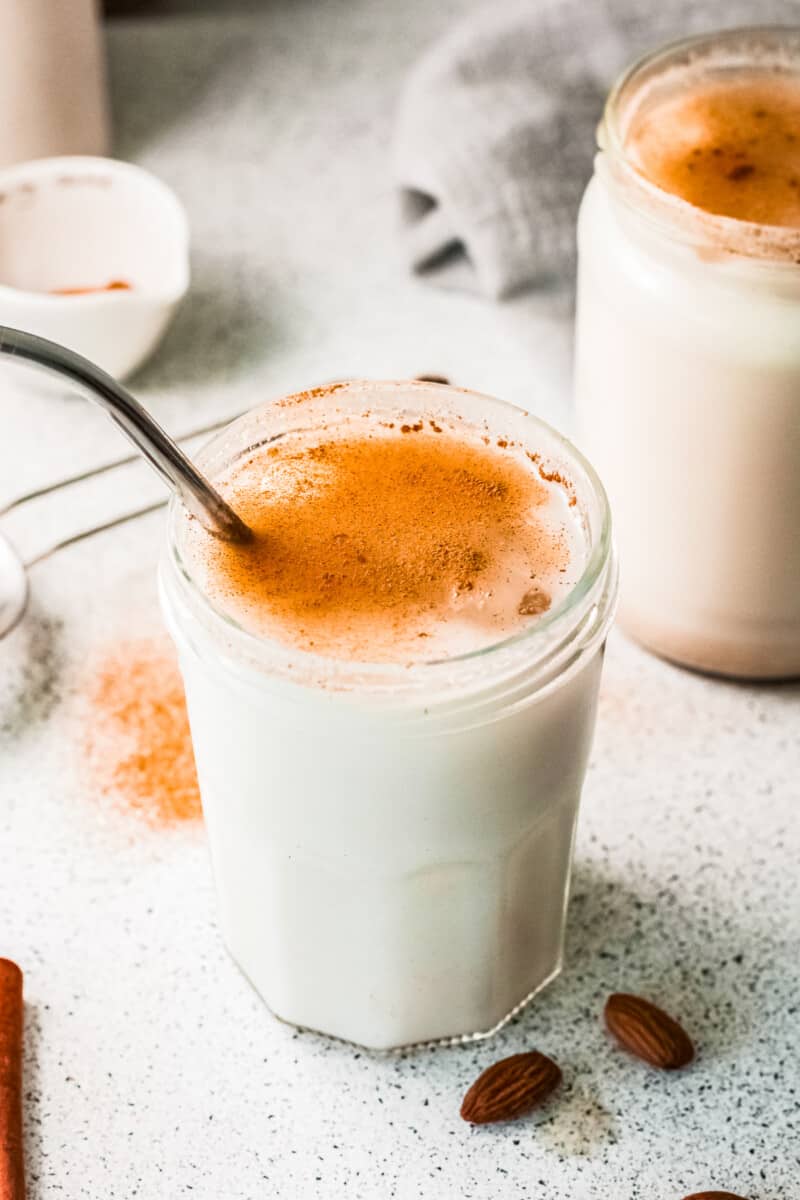 This homemade horchata recipe is so creamy and delicious. Perfectly sweet and so easy to make, just have a little patience and you'll have one tasty drink on your hands!
If you make this recipe be sure to upload a photo in the comment section below or leave a rating. Enjoy! You can also jump to recipe.