Hot Fudge is an absolute must for desserts! This homemade hot fudge recipe is so easy and chocolatey, the whole family will love it. There's just nothing quite like a bit of hot fudge sauce drizzled over ice cream for a simple weeknight dessert with the family. Chocolate-lovers, this is the recipe for you!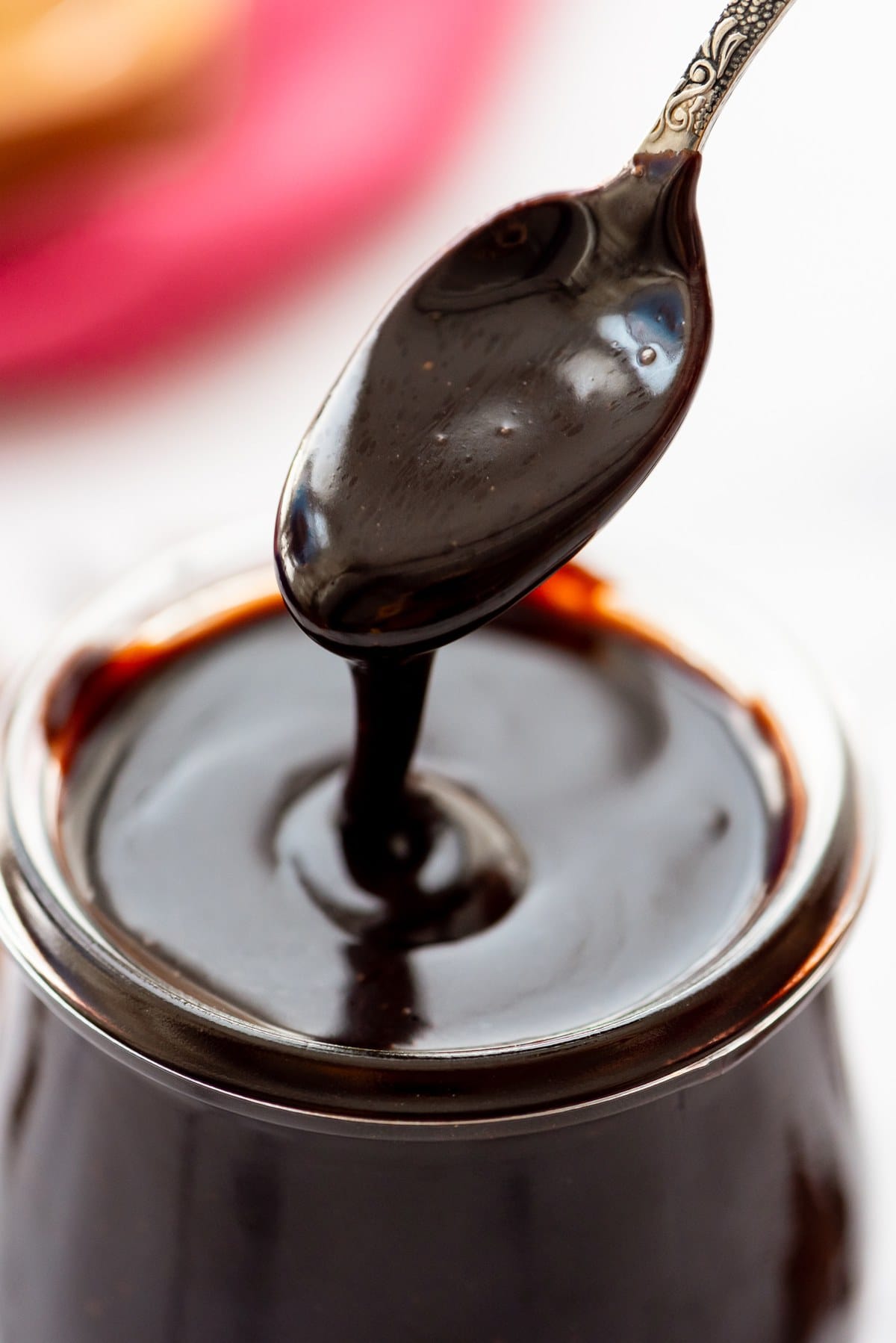 Hot Fudge Recipe
Learn how to make hot fudge sauce at home, so you can enjoy the perfect hot fudge sundae every night of the week!
If you love chocolate as much as I do, then today's recipe will make you extra happy. I'm showing you how to make hot fudge sauce!
This homemade hot fudge recipe is so easy, and it's SO so so delicious. I love slathering my ice cream in chocolate. The way the hot fudge melts into the cold ice cream just makes me drooooool. Who's with me?
Of course, you can use this stuff on other things too. Any dessert will benefit from a little bit (or a lot) of chocolate on top. Cakes, pies, you name it, it needs chocolate. And if you decide to just eat this hot fudge sauce recipe by the spoonful, I won't judge. I'll be right there with you, finishing every last drop of chocolate.
Do I have a chocolate problem? Maybe. Am I going to do anything about it? Nope. Just going to happily enjoy my third hot fudge sundae of the week.
Make homemade hot fudge for fun family desserts!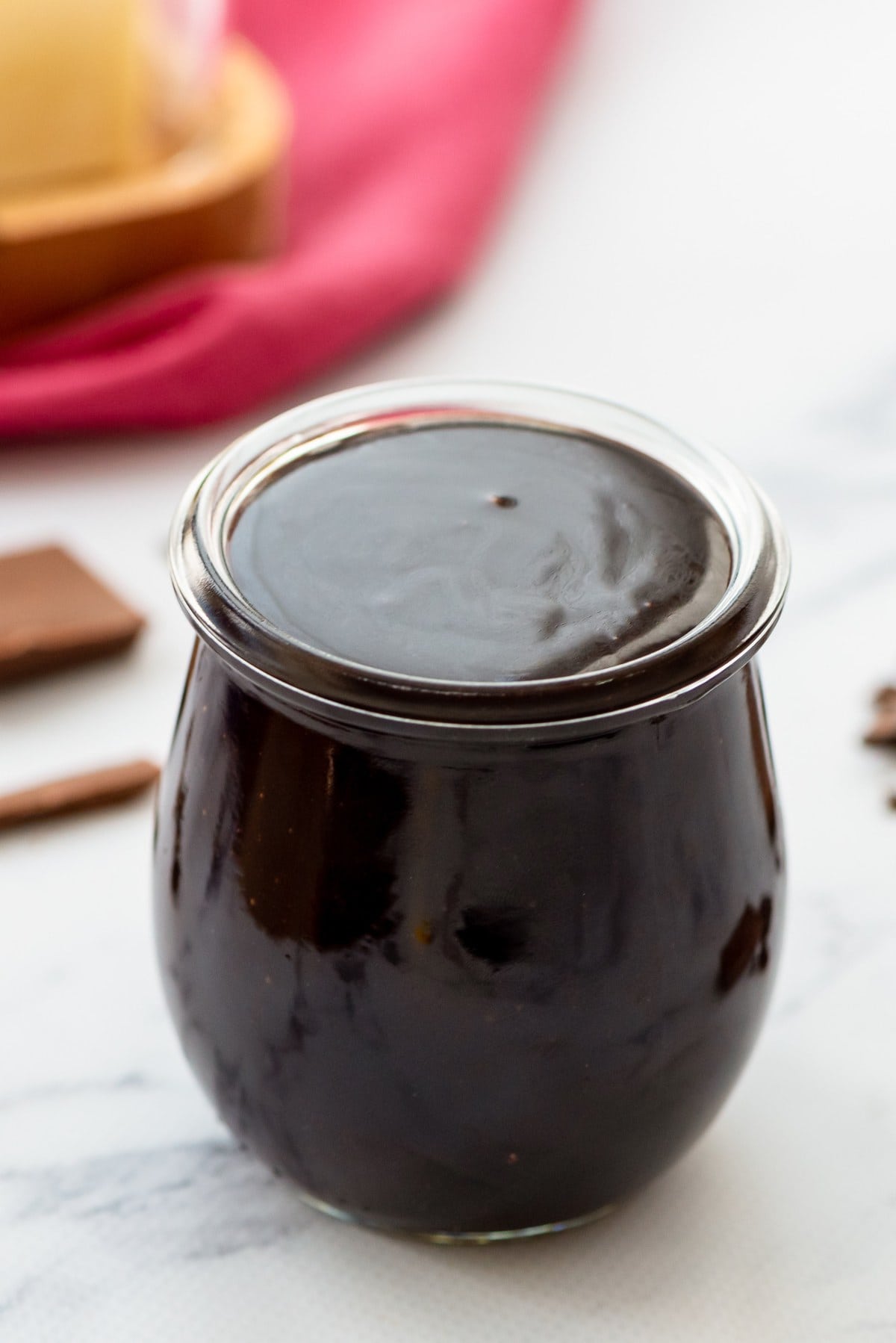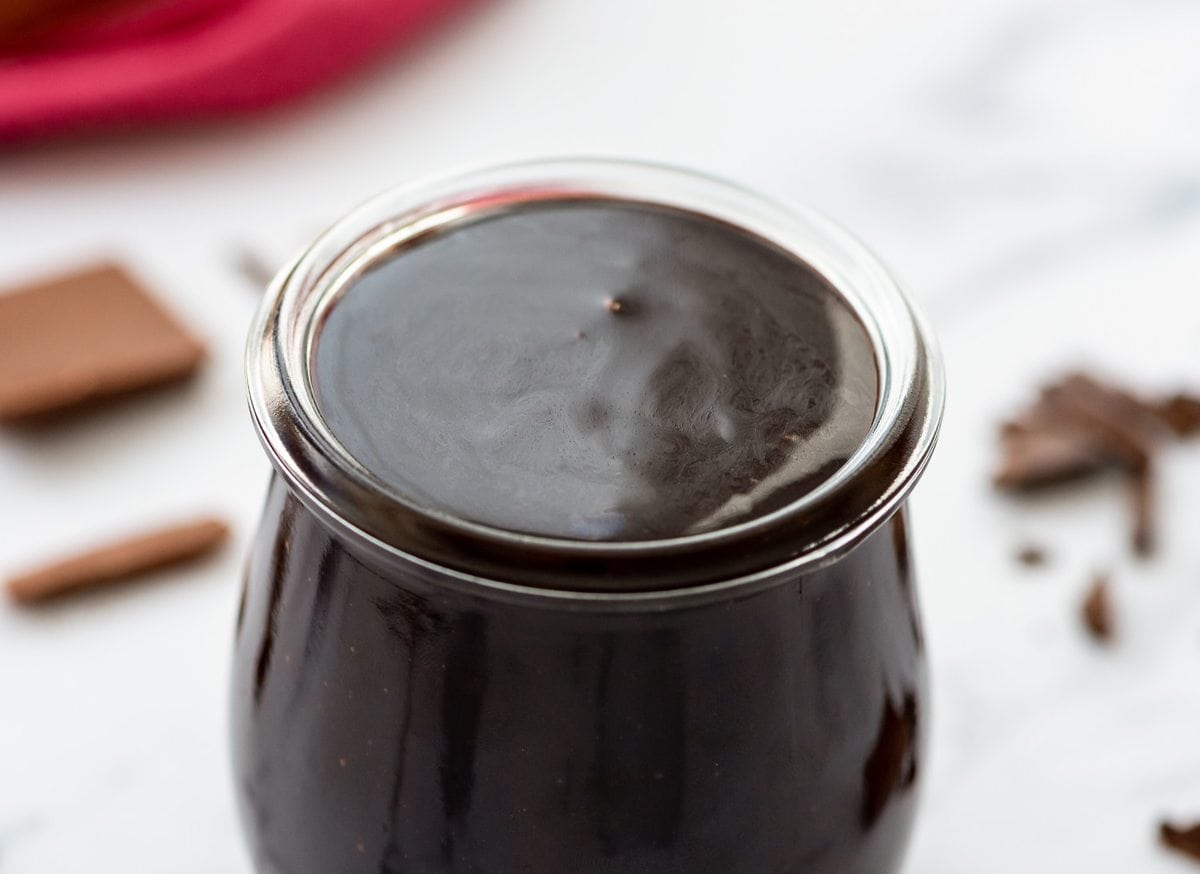 Homemade Hot Fudge Sauce
Once you learn how to make hot fudge sauce, you'll be eating it on EVERYTHING. No dessert will go untouched by this chocolatey goodness!
This easy homemade hot fudge recipe has really changed my ice cream game. Do I NEED a hot fudge sundae every single night? Well…the logical answer is no, but my answer is yes. I do need a bowl of ice cream topped with hot chocolate sauce after every dinner. There's something about this hot and cold combo that is just soooo good, and I don't want to deny myself such a delightful treat!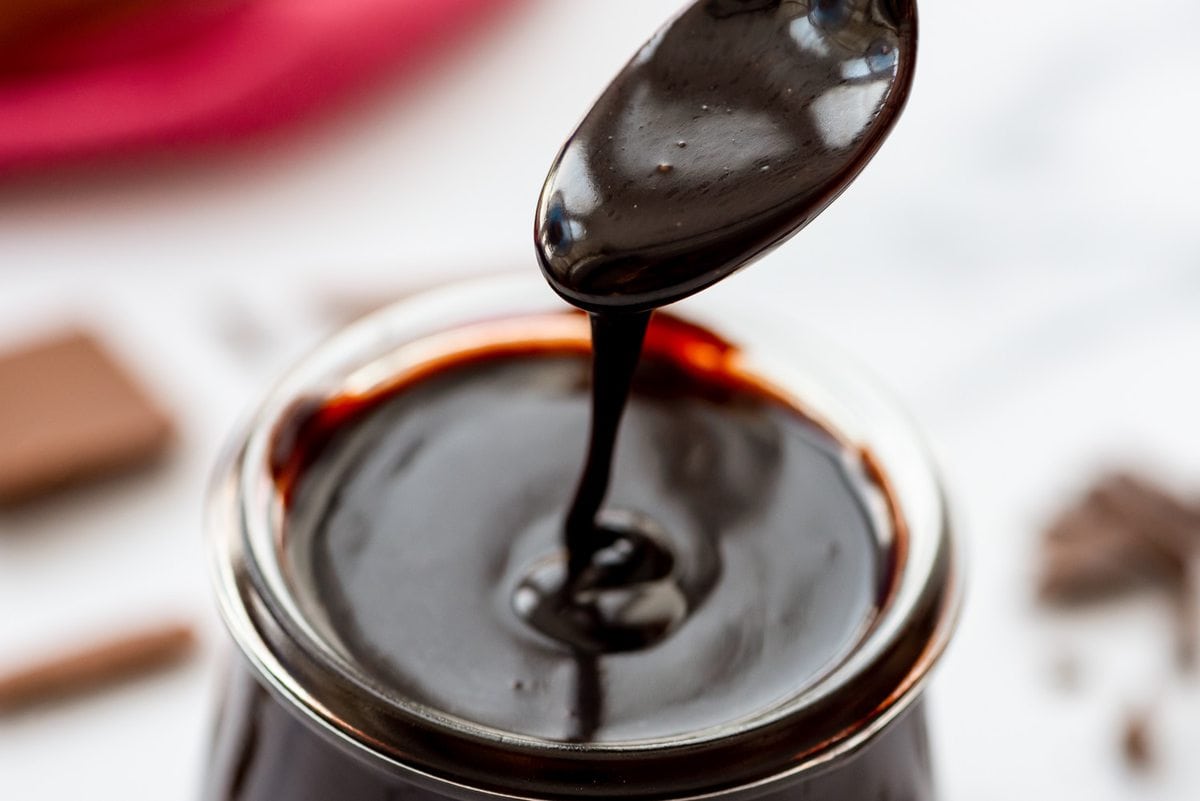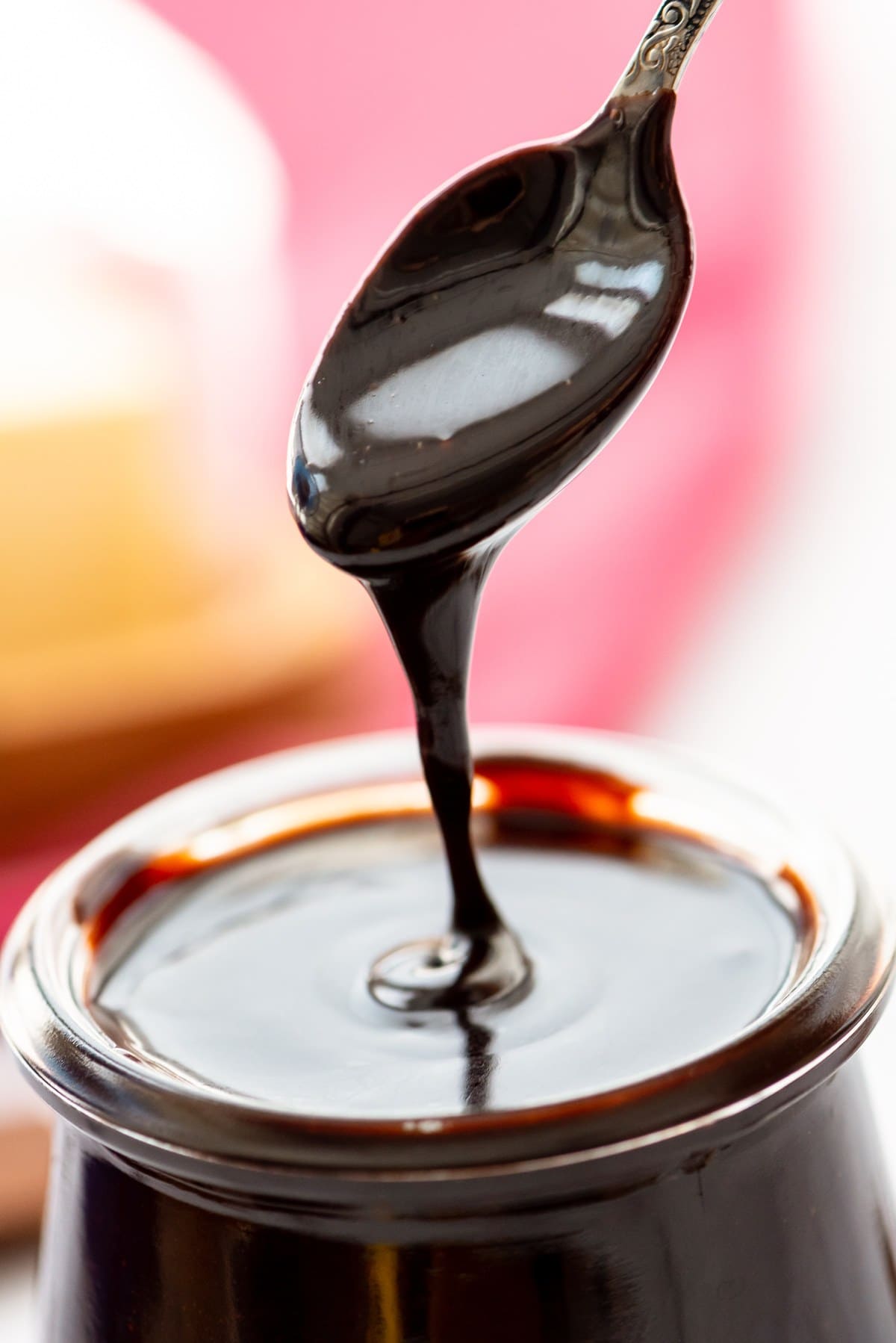 How to Make Hot Fudge
Making hot fudge at home couldn't be easier! No need to buy a jar at the store when this stuff tastes so much better. It's made with heavy whipping cream, cocoa powder, dark brown sugar, milk and semi-sweet chocolate, and a few other ingredients. Yum!
How to Make this Hot Fudge recipe:
Combine whipping cream, brown sugar, corn syrup, cocoa powder, and half the chocolate in a saucepan. Bring to a gentle boil and stir continuously until the chocolate melts.
Reduce the heat to low and continue cooking another 5 minutes, stirring frequently.
Turn off the heat and stir in butter, vanilla, and the rest of the chocolate. Stir until you get a smooth texture.
The hot fudge sauce will thicken as it cools. Store any extra in a microwave-safe glass jar (so you can use it tomorrow when you make another hot fudge sundae). Such a simple way to add a homemade touch to weeknight desserts!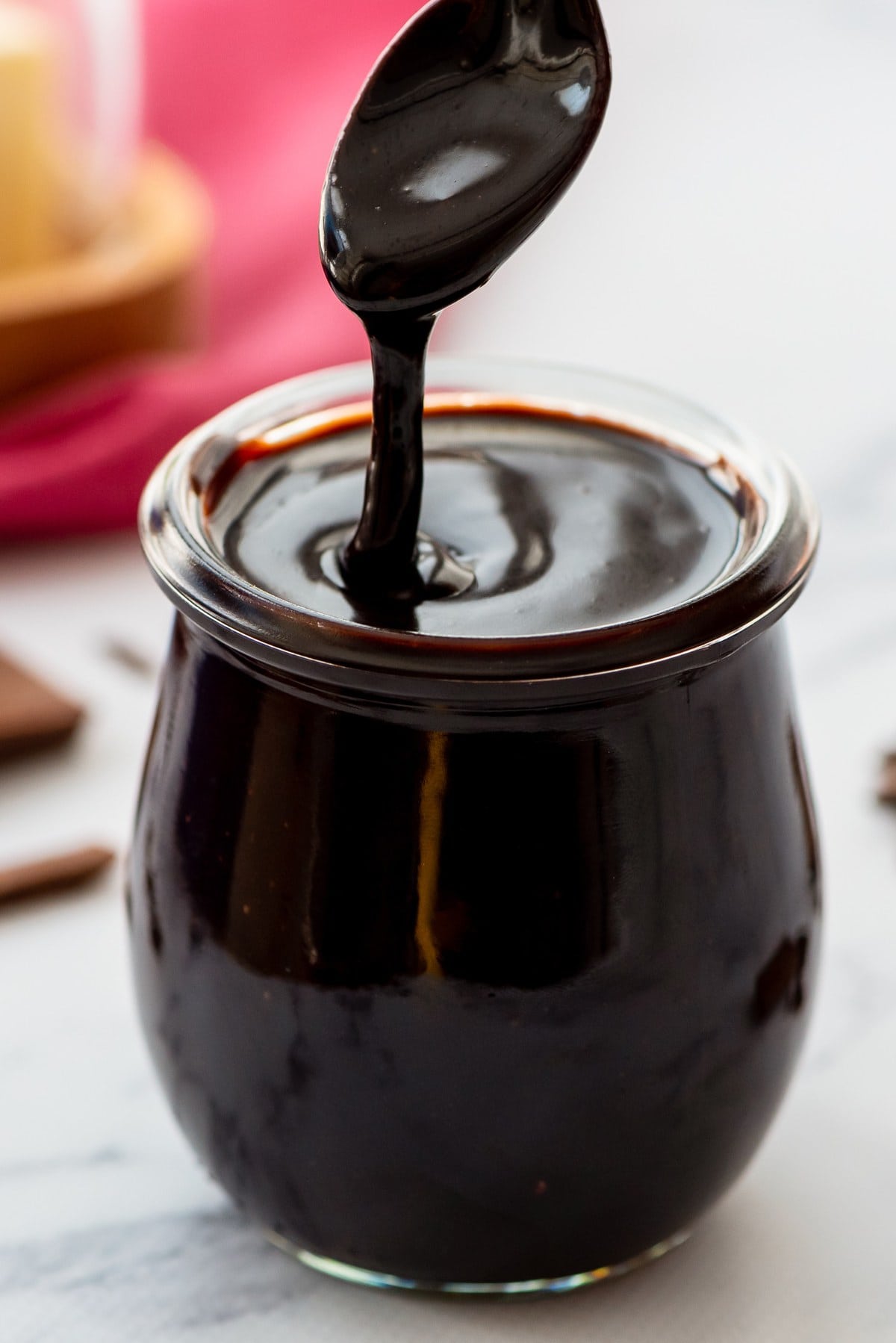 This hot fudge sauce recipe is a must have for sundaes, desserts, or just a pick-me-up after work. It will last in the fridge for about a week (unless you eat it all by the spoonful like I did). Kids will absolutely love this, and so will you!
Watch the video to see how to make hot fudge sauce at home. Enjoy!
If you love chocolate, you'll love these recipes: