Gameday entertaining is super simple and delicious with Farm Rich snacks and EASY Homemade Parmesan Marinara!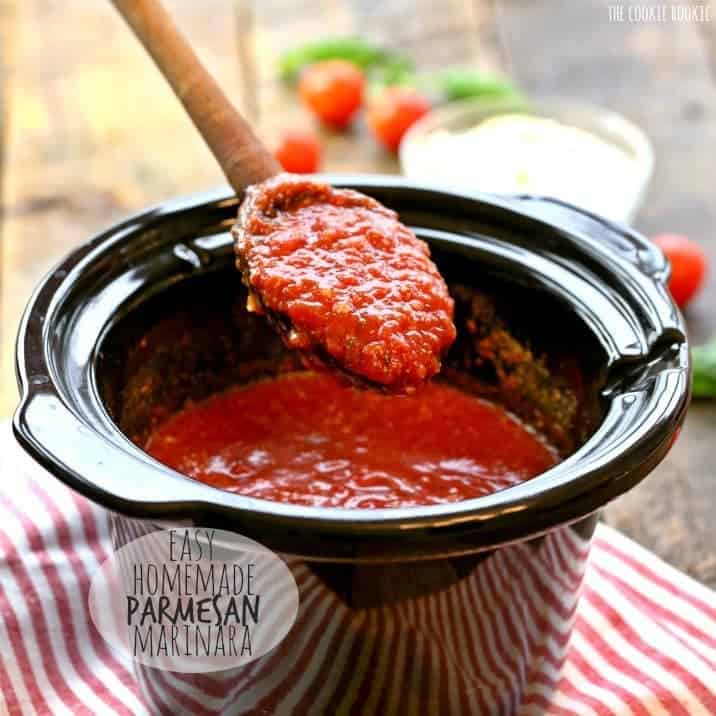 I'm sure you all have noticed if you follow me on Instagram, but we are in full Superbowl Prep around here!! Pat is a huge football fan, and by that I mean that he wastes WAYYY too much money playing fantasy football. Which means we have to watch each and every game throughout the season. It's a bit…terrible. I love football when I'm watching my teams…but not when we are watching each and every game. And then discussing players stats. And then talking about point totals for fantasy games. We are still kinda newlyweds, so I feel like I have to play along. All of it is worth it when the Superbowl rolls around. Not because of the game…but because of the FOOD!! And the commercials. Let's not forget the commercials!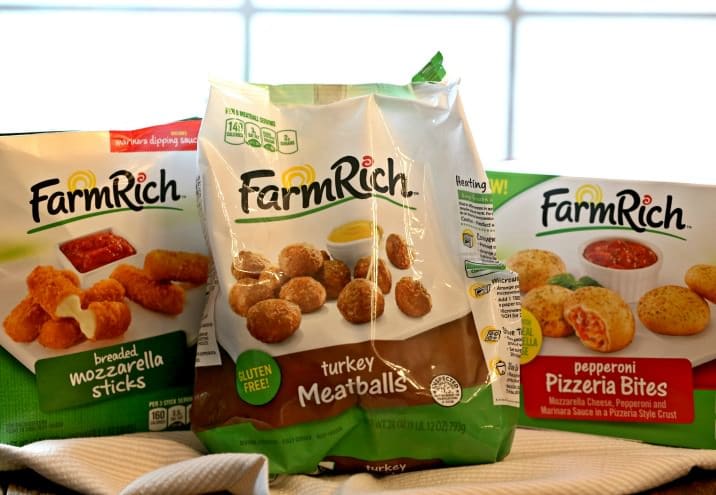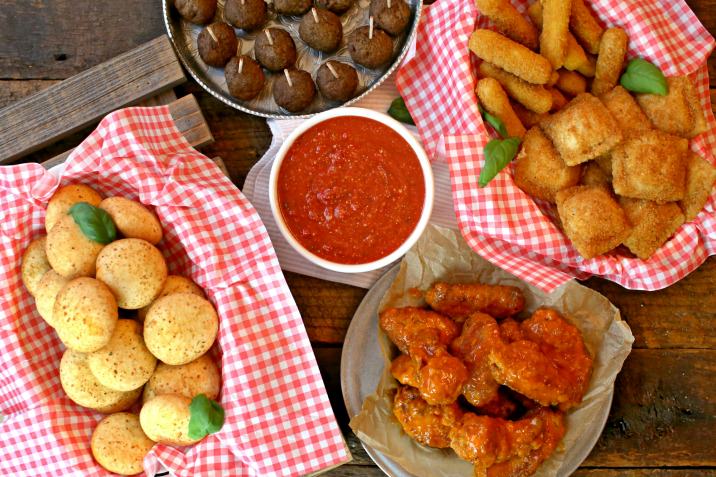 This year I teamed up with Farm Rich to outfit the ultimate Superbowl party!! If I want to make Pat super happy for the Superbowl…I make him fried foods. Farm Rich literally has everything you need for a fun and festive party, and does all of the work for you. I love making homemade things, but Farm Rich is so perfect when you still want your food to be delicious and crave-worthy but time is an issue. I made a quick and SO EASY Homemade Parmesan Marinara to pair with all of the goodies. Pat was one very happy camper!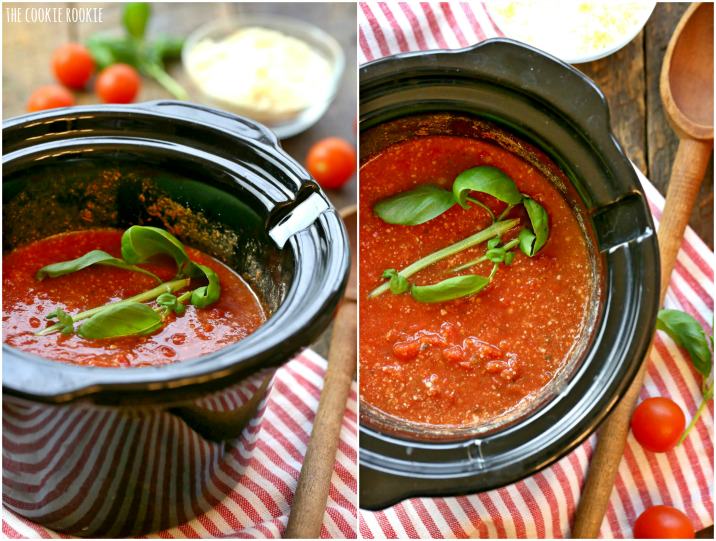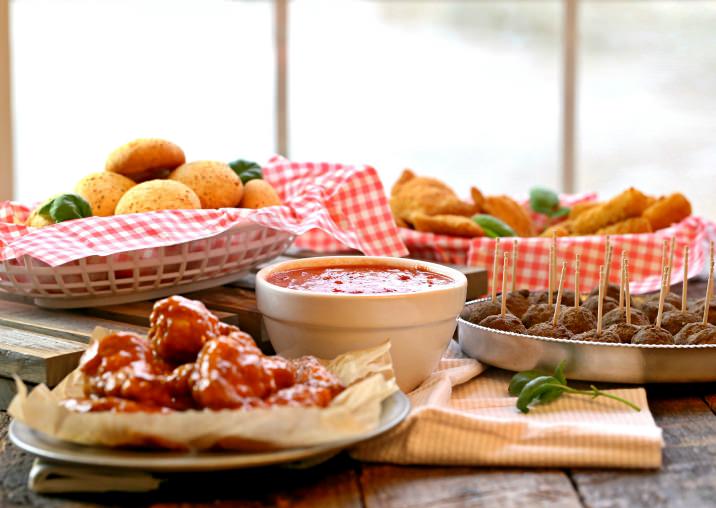 You can throw the ingredients for the Homemade Marinara in the crockpot early in the day and have this delicious sauce ready for dipping in the afternoon. It would also be delicious on a quick and easy spaghetti. I gathered up my favorite Farm Rich products for dipping: Mozzarella Sticks, Turkey Meatballs, Pizzeria Bites, and Toasted Ravioli. The perfect dippers!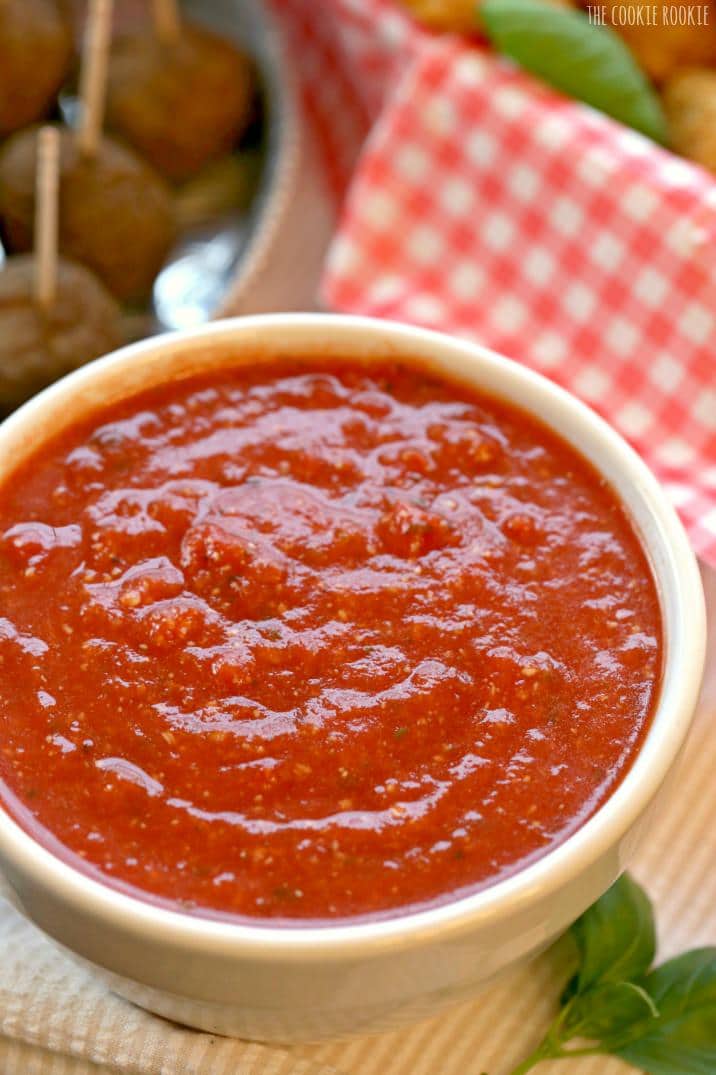 Entertaining for a crowd doesn't have to take a ton of time or be super difficult. Thank you Farm Rich! I also tried their brand new breaded wings with Buffalo Sauce as a bonus for my hardworking Fantasy Football obsessed husband. He was pretty excited :)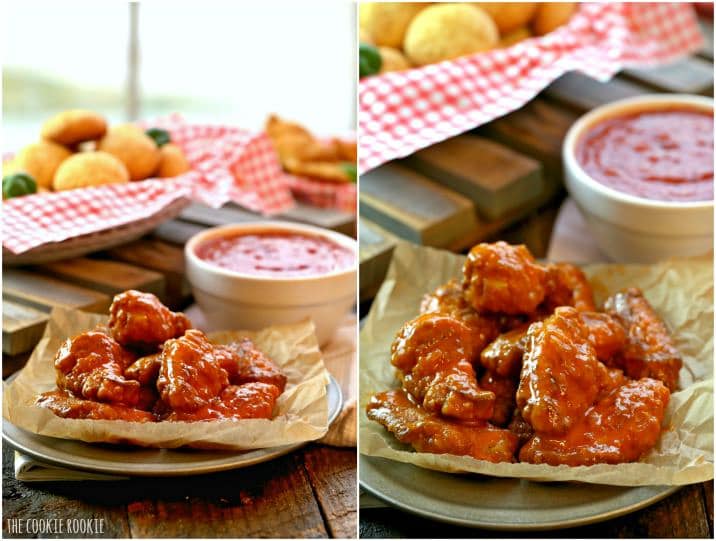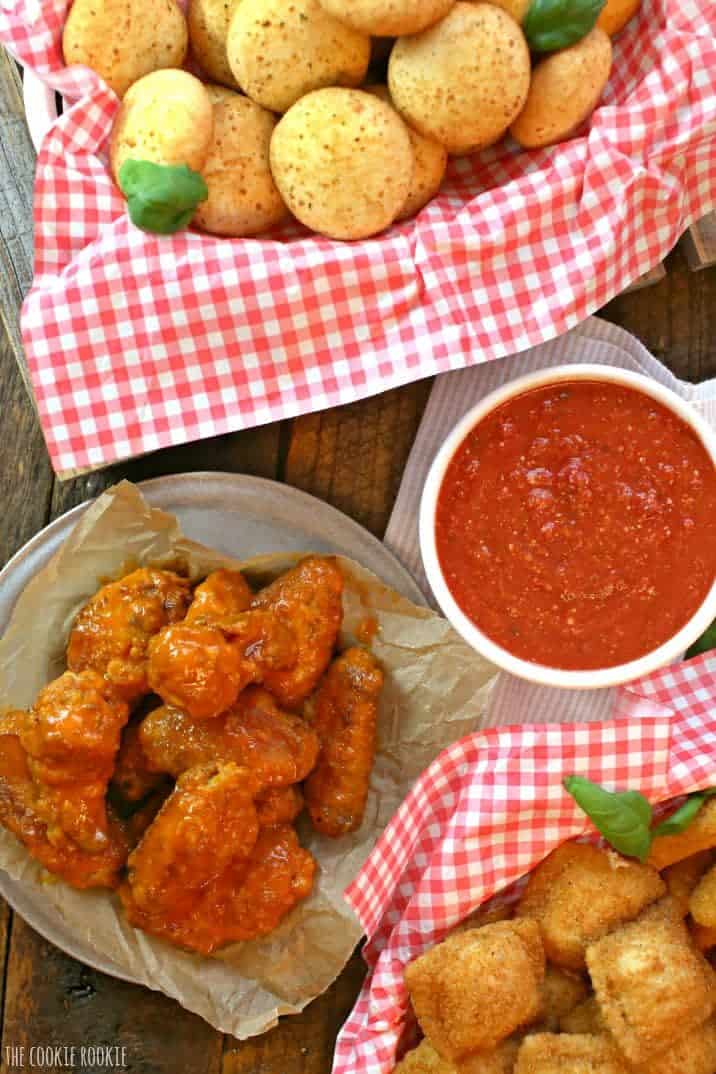 I hope you have a great Superbowl party full of awesome with drinks and Homemade Parmesan Marinara + Superbowl Snacks with Farm Rich!.
Be sure to check out other Farm Rich products by clicking HERE. Football season is almost behind us, and we will all see more of the men in our lives!! Let's chow down and celebrate! Enjoy!
Compensation for this post was provided by Farm Rich via AOL Media. The opinions expressed herein are those of the author and are not indicative of the opinions or positions of Farm Rich or AOL.