7 Layer Dip doesn't have to be cold! HOT 7 LAYER DIP SKILLET is the perfect tailgating dip recipe or Cinco de Mayo appetizer!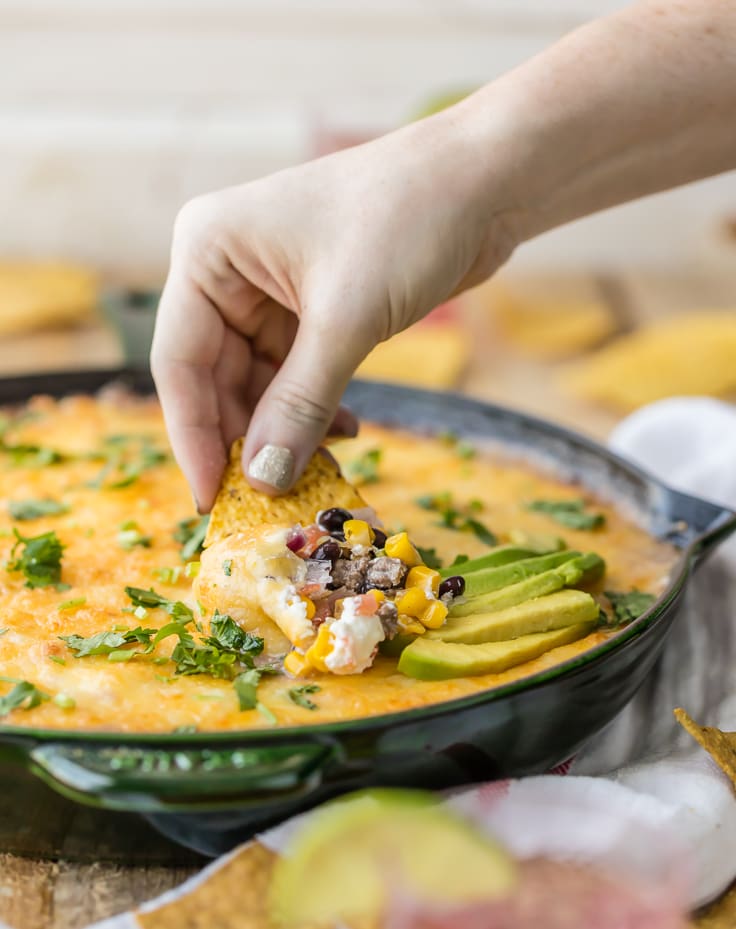 You guys…important announcement…CINCO DE MAYO IS IN 10 DAYS!!! Where has the year gone? Where does the time go?? My favorite holiday is quickly approaching and I'm just not ready. I haven't tested all the margarita recipes yet! I haven't decided on a menu of Mexican food main courses that will do this holiday justice. Thank goodness I have the appetizers locked down. You can't go wrong with a hot dip recipe. Once you have tried this HOT 7 LAYER DIP SKILLET you will too…TO DIE FOR! Who says 7 Layer Dip has to be cold? I certainly don't. Bring on the melty cheese, please!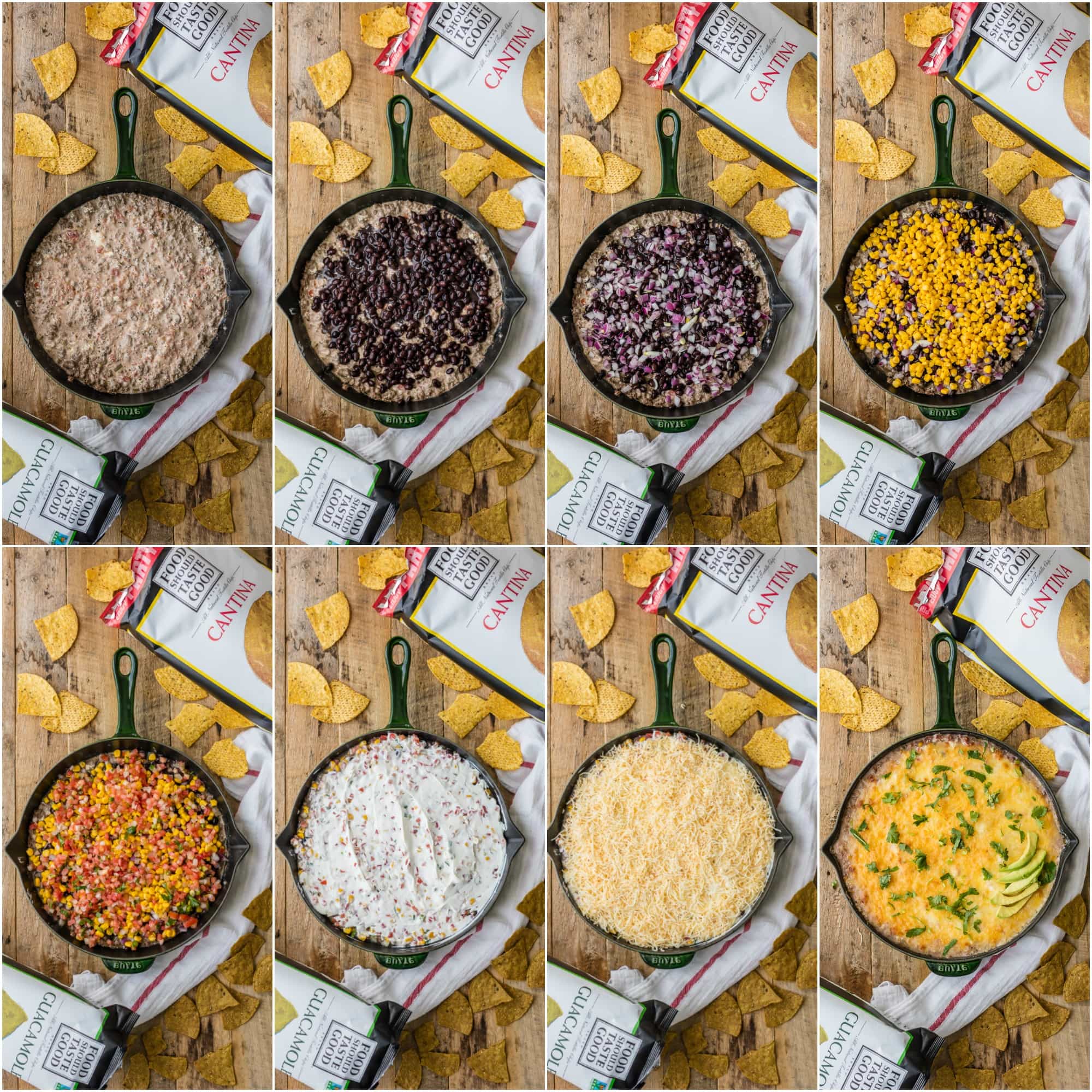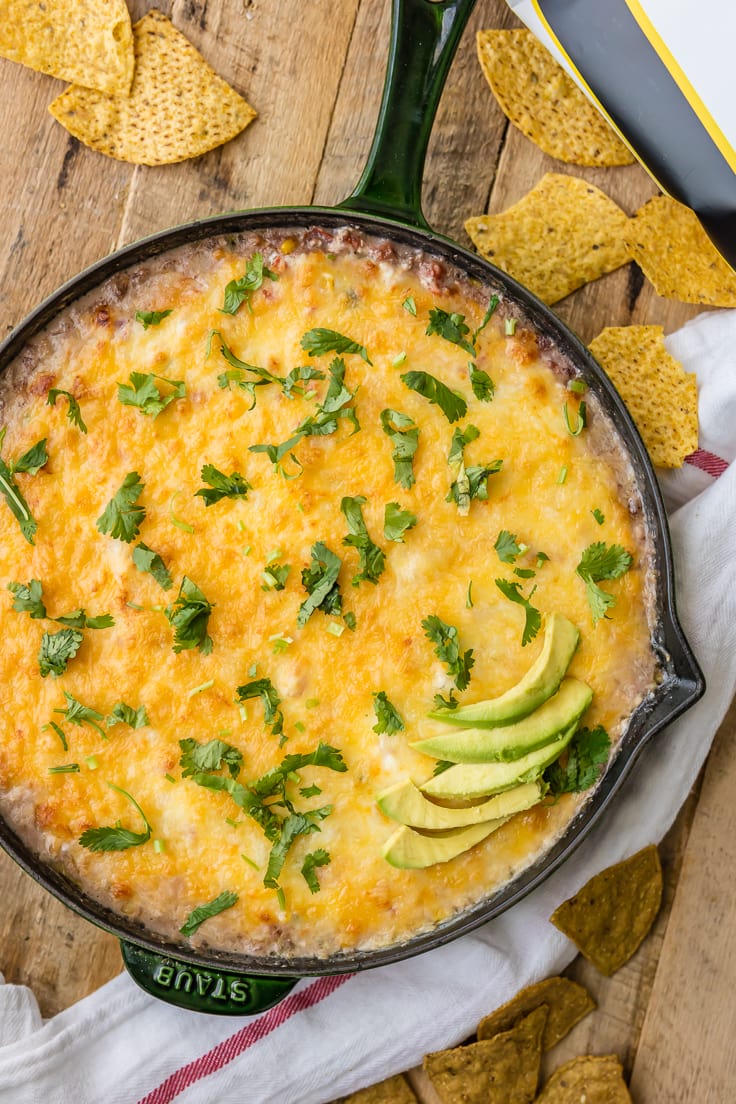 This dip literally has IT ALL! Oooey gooey melted cheese, layers of veggies and spices, and spicy ground beef. If I don't figure out the right main course menu for Cinco de Mayo, I think I'll just serve about 8 skillets of this and call it a day. I could eat it with a spoon!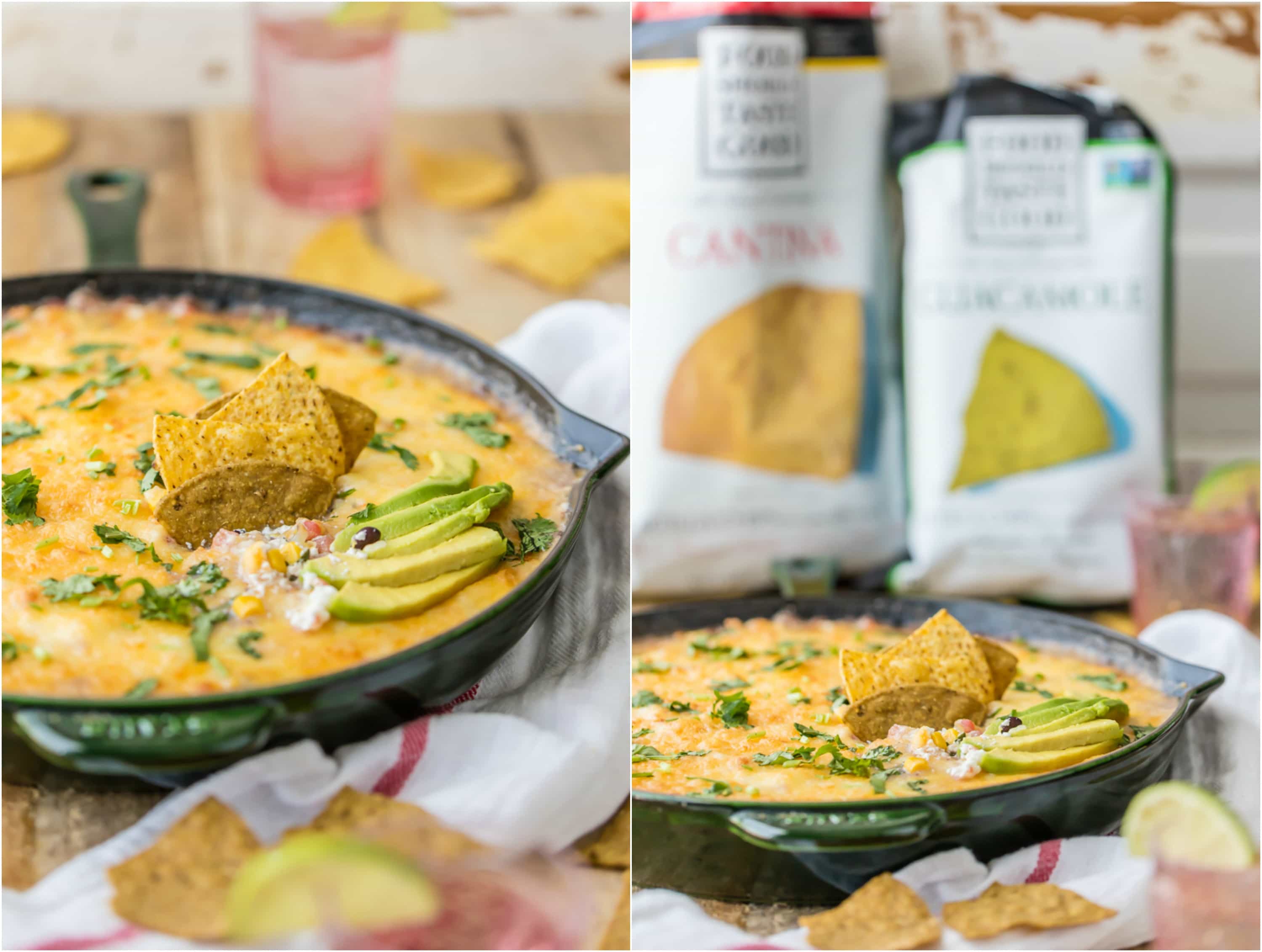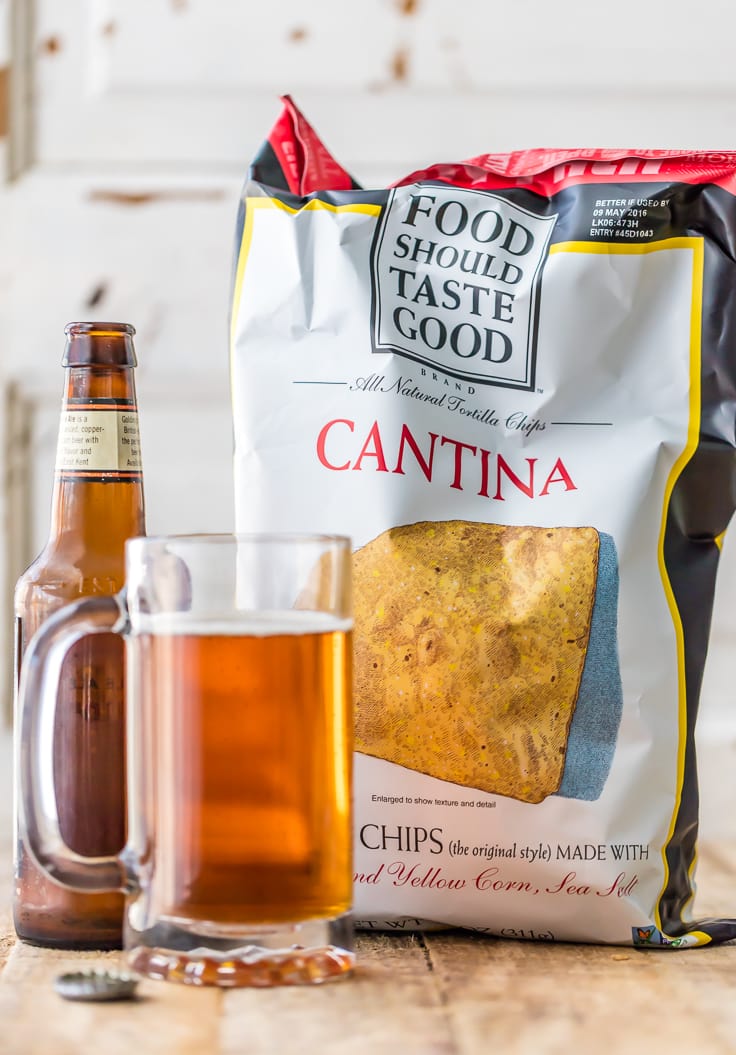 When you've found a good go-to dip, you HAVE to have a GREAT go-to chip. For me it doesn't get better than Food Should Taste Good! Food Should Taste Good Tortilla Chips are HANDS DOWN my new favorite and they have a flavor for every style of dip. Their Cantina Tortilla Chips are my snacking favorite (SO CRISPY and perfect for hearty dips) and their Guacamole Tortilla Chips are so addicting you won't believe it. My dad literally hunts for them every time he comes to my house.
My dad is a chip connoisseur. He knows good chips. The Guacamole Tortilla Chips from Food Should Taste Good are his absolute favorite and for good reason!
Just perfect for Cinco de Mayo. and especially delicious paired with some cold beer and this Hot 7 Layer Dip Skillet!
Food Should Taste Good products are Gluten Free, Cholesterol Free, have zero grams trans fat, and never any GMOs. What's not to love??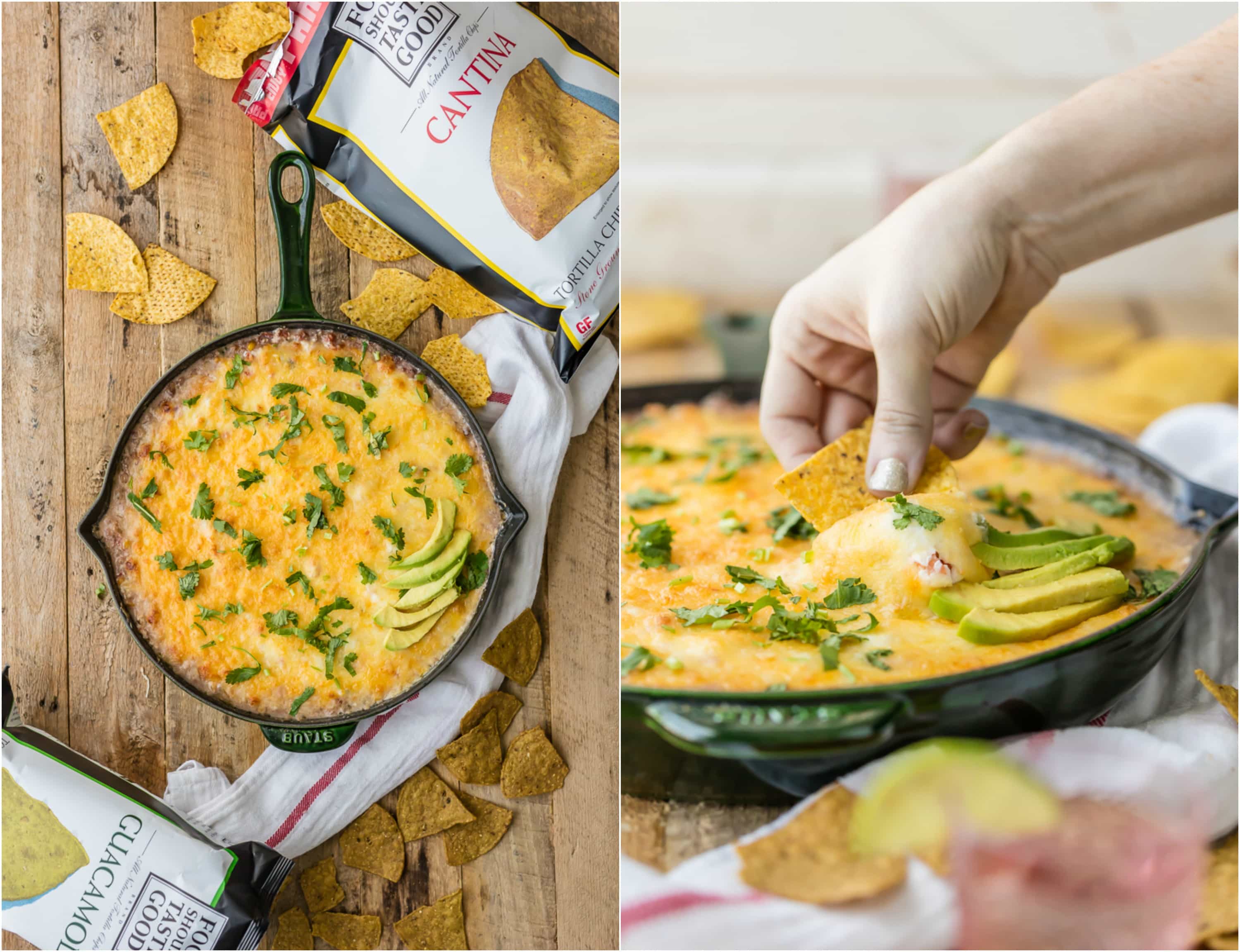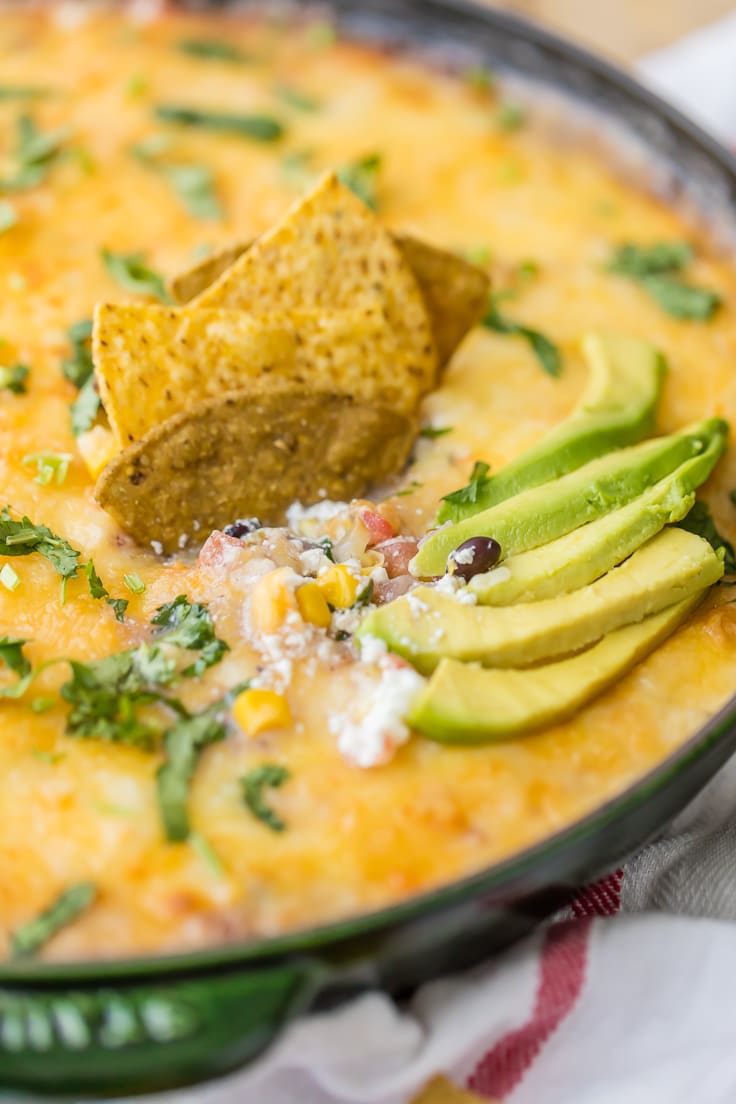 So let's recap. This dip is EVERYTHING and has everything. All the layers of everything that's good. And its hot and melty and delicious. Make it for Cinco de Mayo and serve it with some Food Should Taste Good Tortilla Chips! Click HERE to find out where to buy (you can also buy them online!).
Happy Cinco de Mayo!! Enjoy :)
**Recipe inspired and adapted from one of the GREATS, Will Cook For Smiles! Genius and absurdly beautiful blog. Check it out HERE!**
Thank you so much Food Should Taste Good for sponsoring this delicious Pat friendly post! Thank you all so much for supporting the brands that help support The Cookie Rookie!