Cold weather demands warm drinks, don't you think? It's how we take the chill off things! This week I have two minty hot Rumchata drinks in one post…and they're both divine. And even more appealing, they're both made in a slow cooker!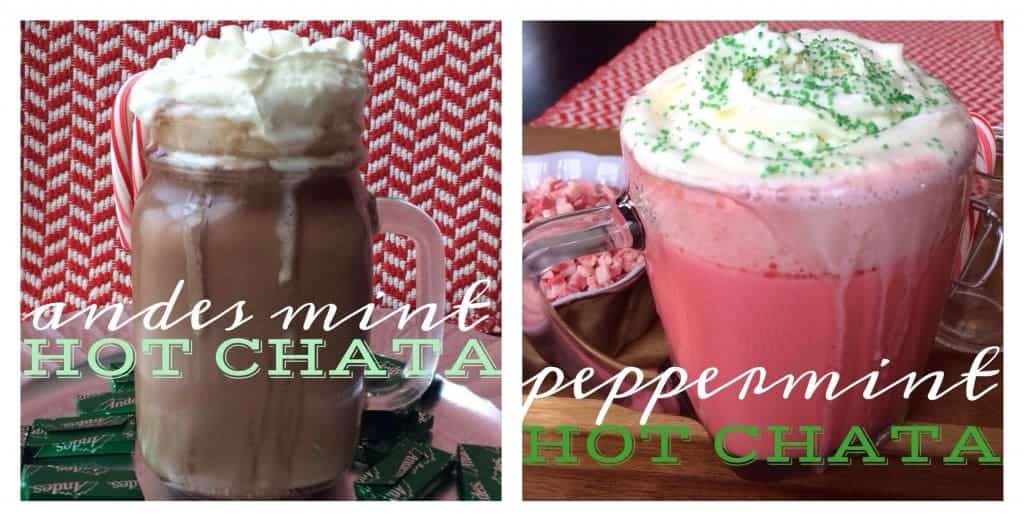 Mint Rumchata Cocktail
Whether you love chocolate mint or peppermint, we've got you covered. Andes Mint Hotchata and Peppermint Hotchata are a snap to make when friends gather to reconnect after a long summer. Did you notice that? Rumchata + hot = Hotchata! Let's start a trend!
I saw this idea on Pinterest, but it didn't link to any actual blog post. I searched and searched and couldn't find a source. So if you're out there, and came up with this idea, let me know!!
I'd love to credit you. The Pinterest picture showed a slow cooker, Andes mints, Rumchata, whipping cream, condensed milk, and milk. I wanted to simplify that a bit, so I came up with these two deliciously creamy cocktails!
Why you'll love this Mint Hotchata Recipe:
Two delicious flavors: Do you like chocolate mint or peppermint? We've got you covered!
Perfect winter warmer: This boozy beverage is great for the party season!
Easy to make: There are only 3 ingredients, and it makes a great batch drink, served from your crockpot.
Ingredients
Andes Baking Chips – Use creme de menthe for a chocolate-mint flavor and peppermint crunch for the peppermint variety.
Rumchata – If you want a more 'rum forward' version, you could swap for Ricura.
Half & Half – You could use 2/3 low-fat milk and 1/3 heavy cream as a substitute.
Trademark note: Andes, Rumchata, and Ricura are registered trademarks of their respective companies.
How to make Mint Hotchatas
Heat the ingredients in a crock pot on high, until they've melted. Then put on low and stir every 20 mins. Serve and enjoy!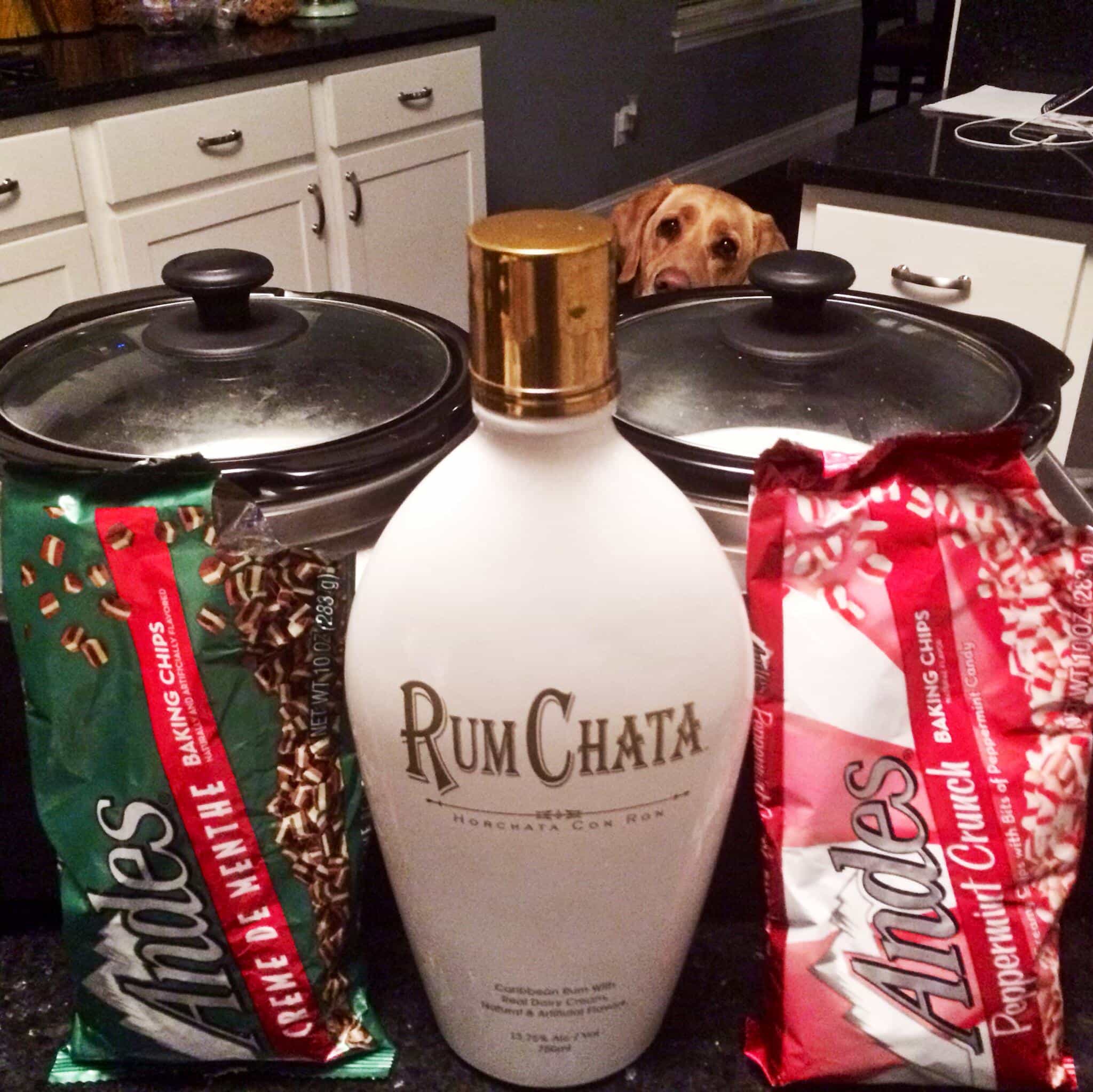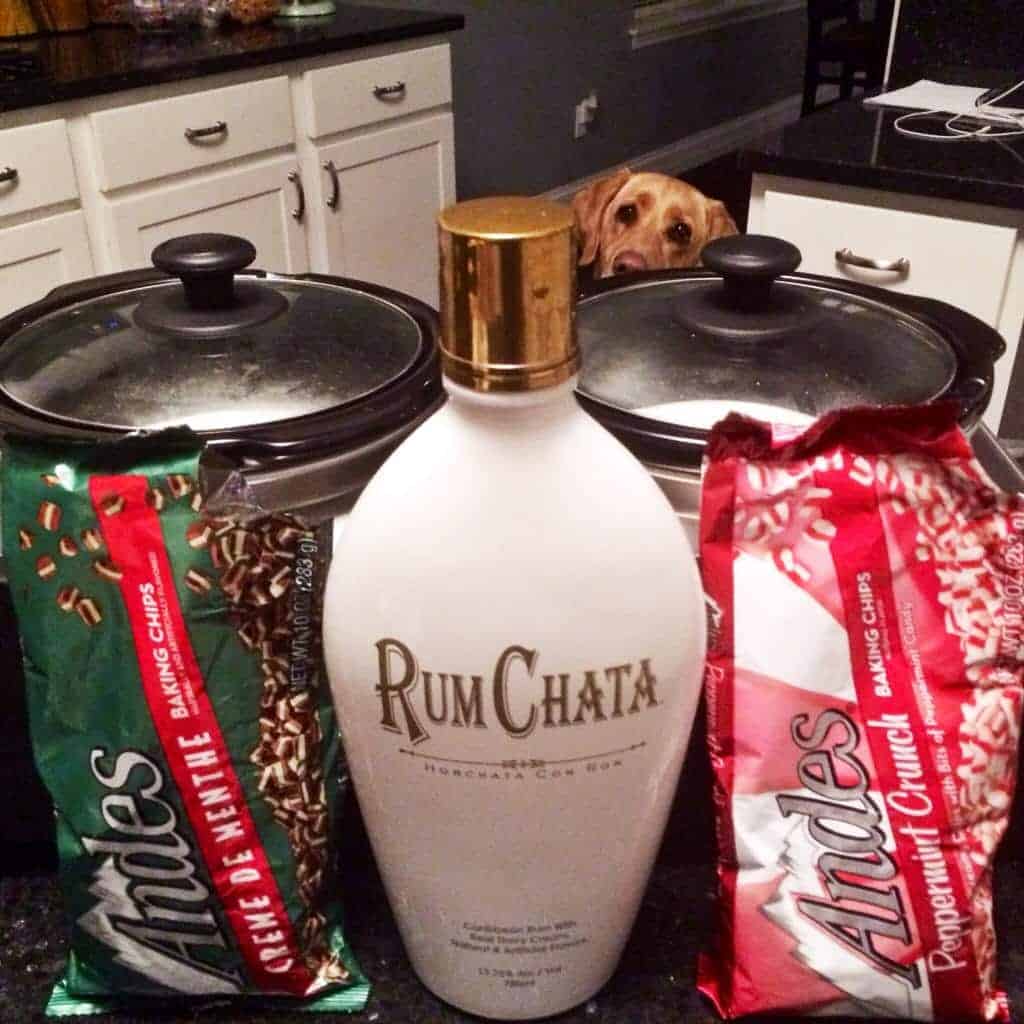 Combine the ingredients in a slow cooker.
Set to high heat and stir often until the mixture is melted.
Reduce heat to low and let the mixture simmer, stirring every 20 minutes or so.
The only ingredients in these two delightful holiday cocktails are baking chips, Rumchata, and half & half. I tried it with condensed milk, and IMHO, it was too sweet.
This drink combo is already quite sweet with the baking chips, so there was really no need to add even more sweetness. You can also use whole Andes mints if you can't find the baking chips…just chop them up before putting them in the slow cooker!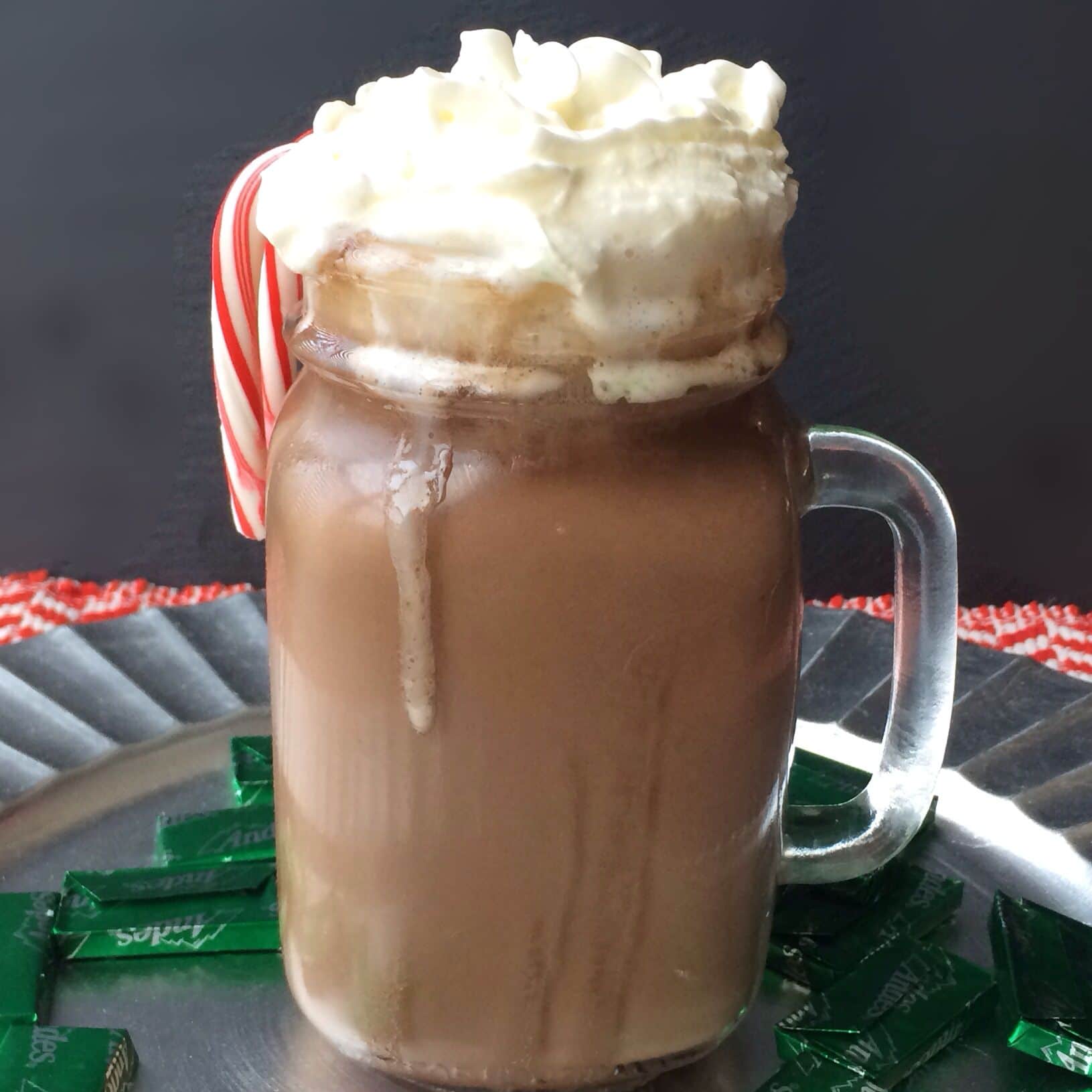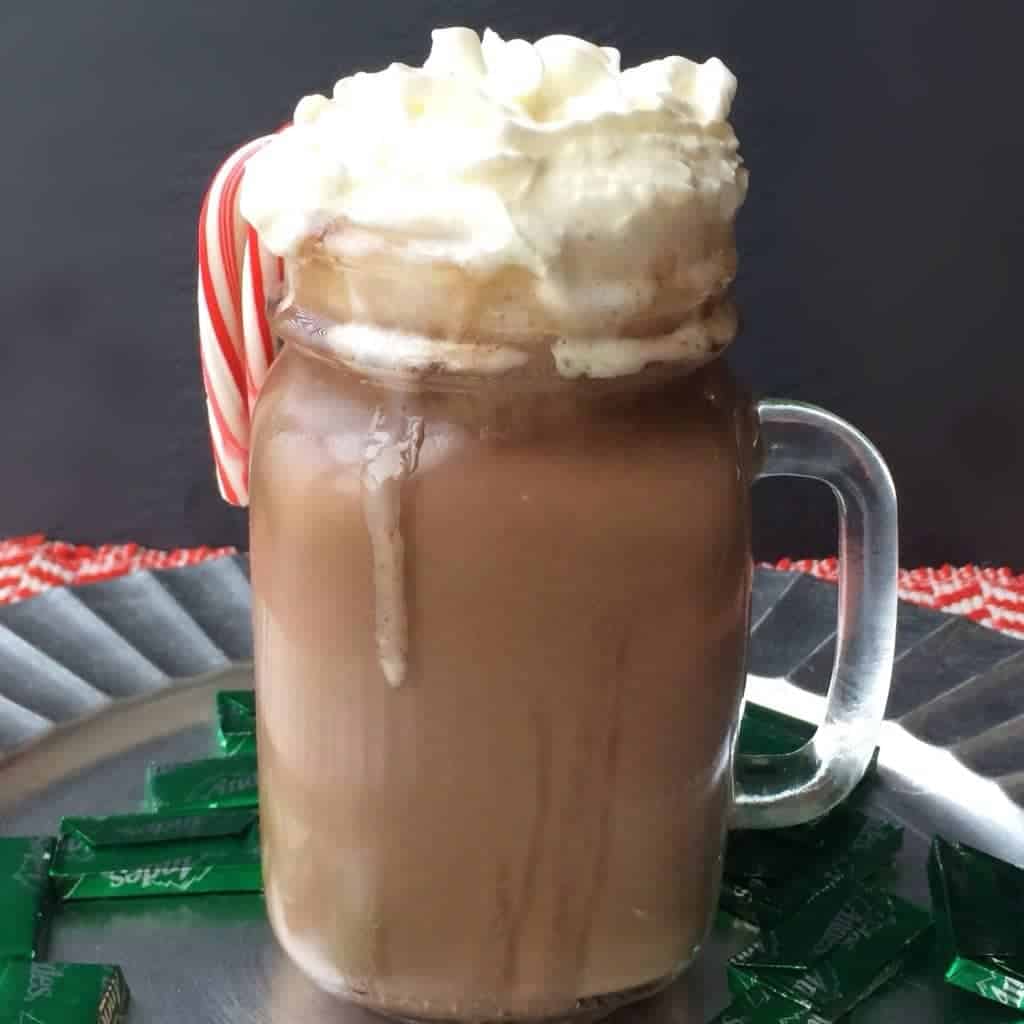 An Easy, Creamy Cocktail
If you haven't tried Rumchata before…stop what you're doing and buy some right now!! Unless you're currently at work, under 21, or pregnant, that is.
I had never tried it before and I have to say, it's quite tasty and very easy to drink.
One Drink. Two Variations.
First up, the Andes Mint Hotchata. YUM. This is my favorite of the two, probably because I love chocolate– surprise, surprise! Mint with chocolate is even better, so this drink is seriously good!
And secondly, the Peppermint HotChata. This one is so festive for Christmas. I love the pink color! I used Andes creme de menthe peppermint crunch baking chips (the same ones I used in my Christmas bark recipe). You could also use candy cane kisses or the candy cane Hershey's bars.
All the preparations are the same, the only difference is the type of baking chips used.
What is Rumchata?
Rumchata is based on horchata, a traditional drink of cream, cinnamon, and vanilla from Mexico and Spain. Mix it with rum, and the result is…Rumchata!
The hints of cinnamon and nutmeg make it the perfect hot chocolate for grown-ups!
Can I Use Different Mint Chips?
Of course you can! This is your party, so you call the shots. Imagine how delicious Hotchata would be with some cinnamon chips added in. Or toffee. Or….you tell me!
How Do You Store Leftovers?
Surely you jest. I have never had any leftovers of Hotchata–it's just too delicious! But if by some strange circumstance you do have some leftovers, you can cover and refrigerate it– and reheat in the slow cooker, on the stovetop, or in the microwave.
Just be careful to keep the liquid from coming to a full boil–that can affect the texture.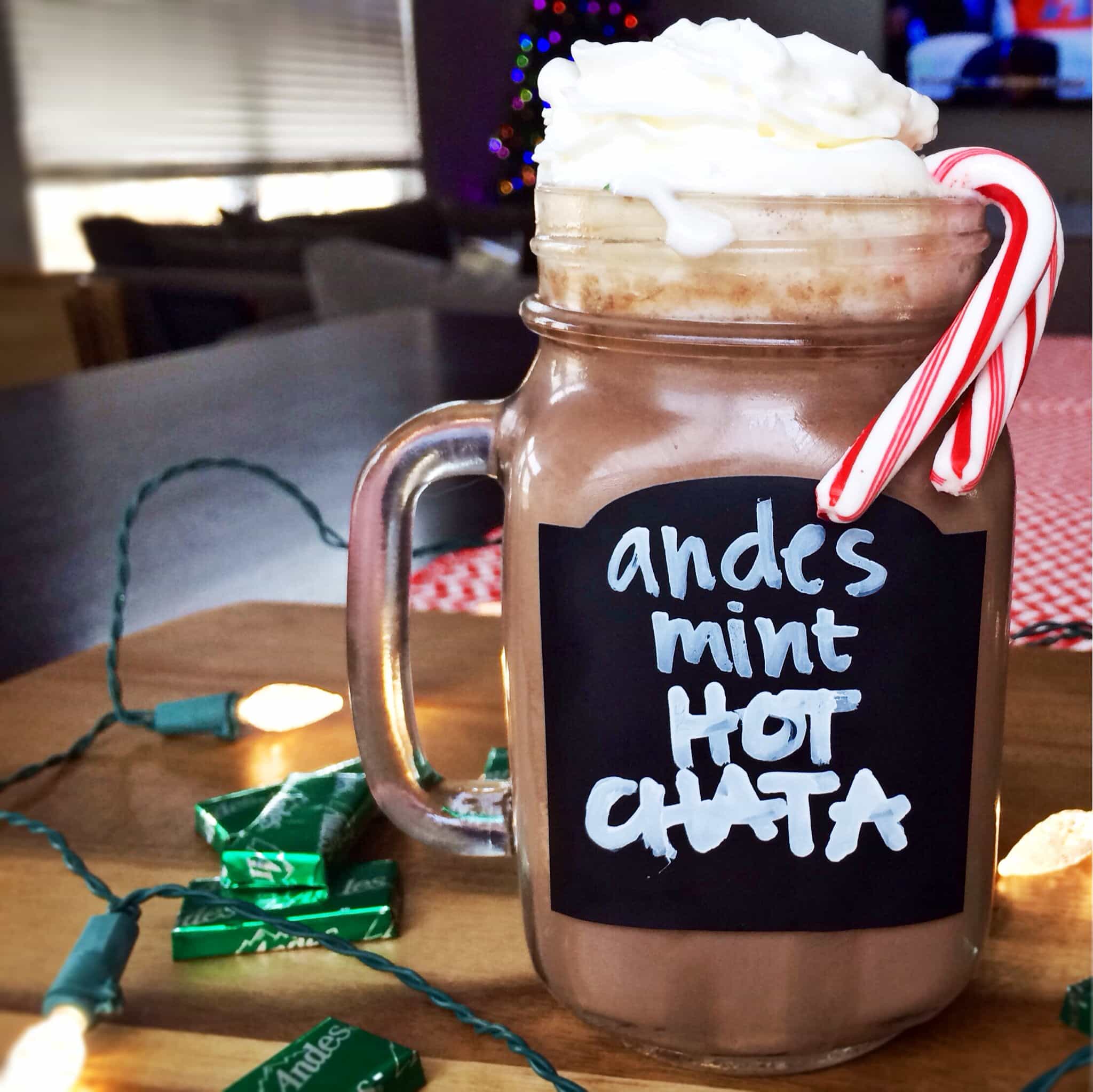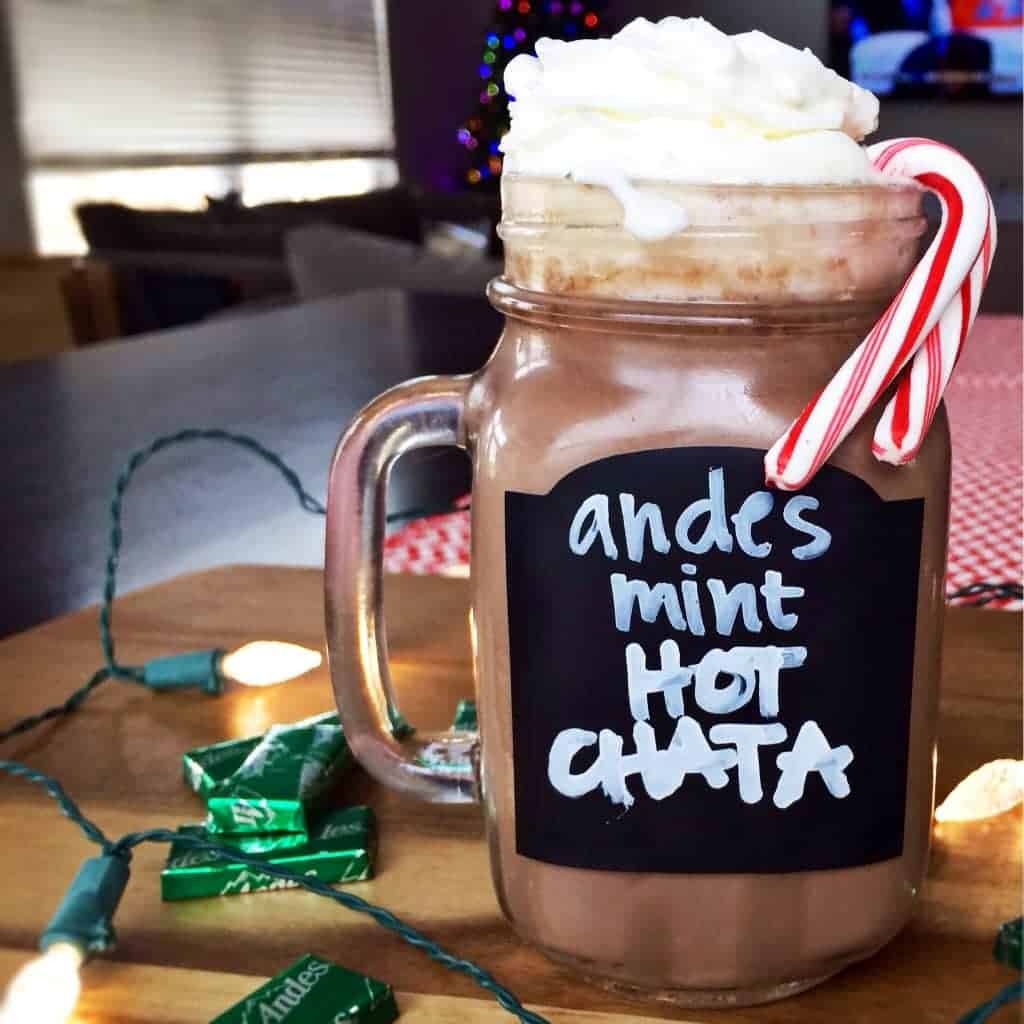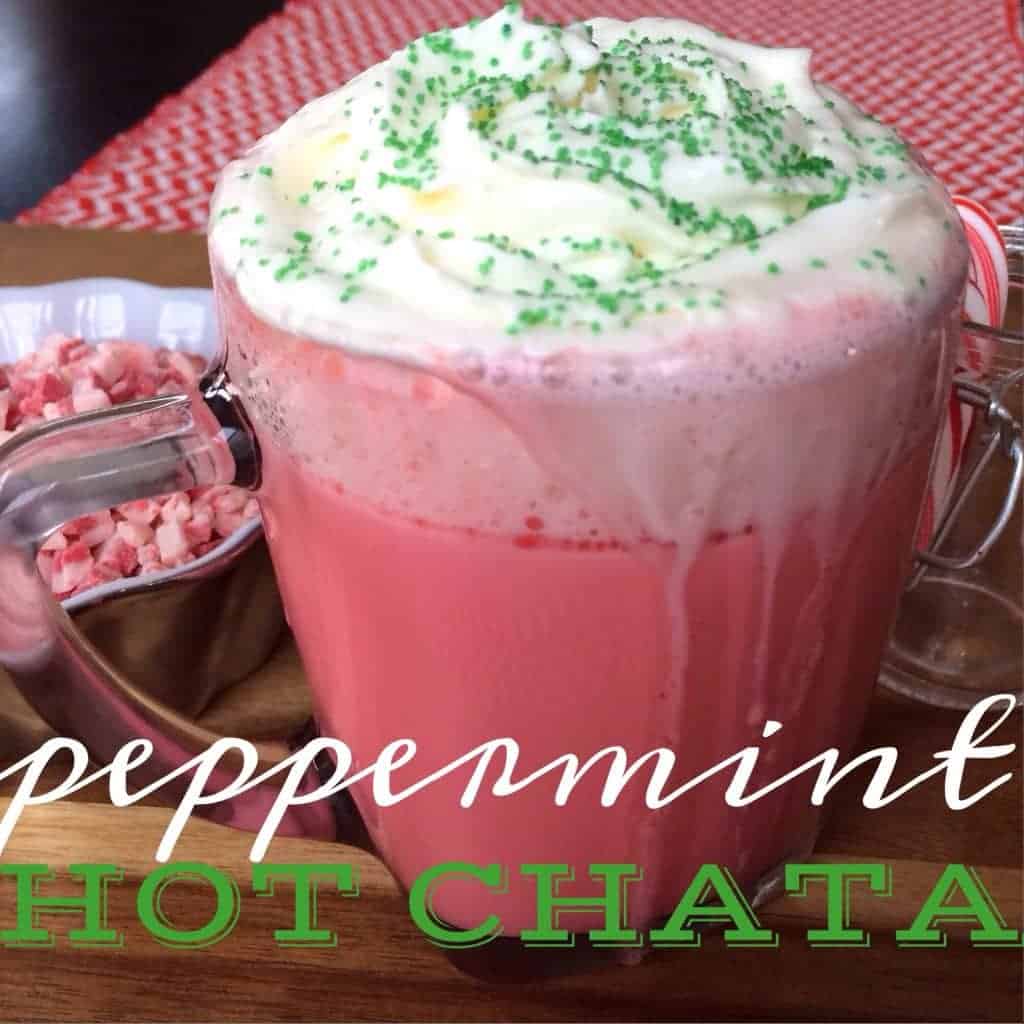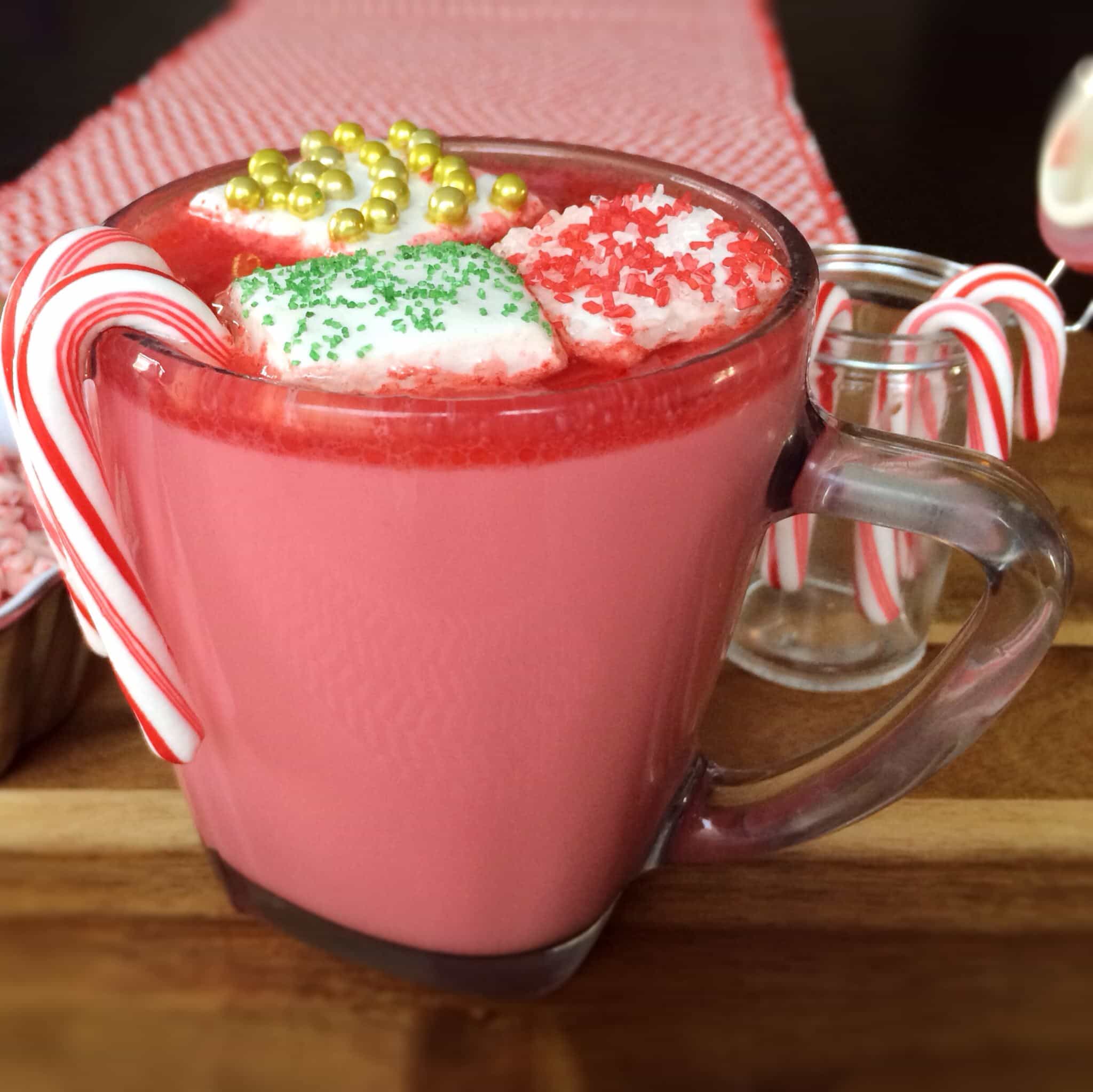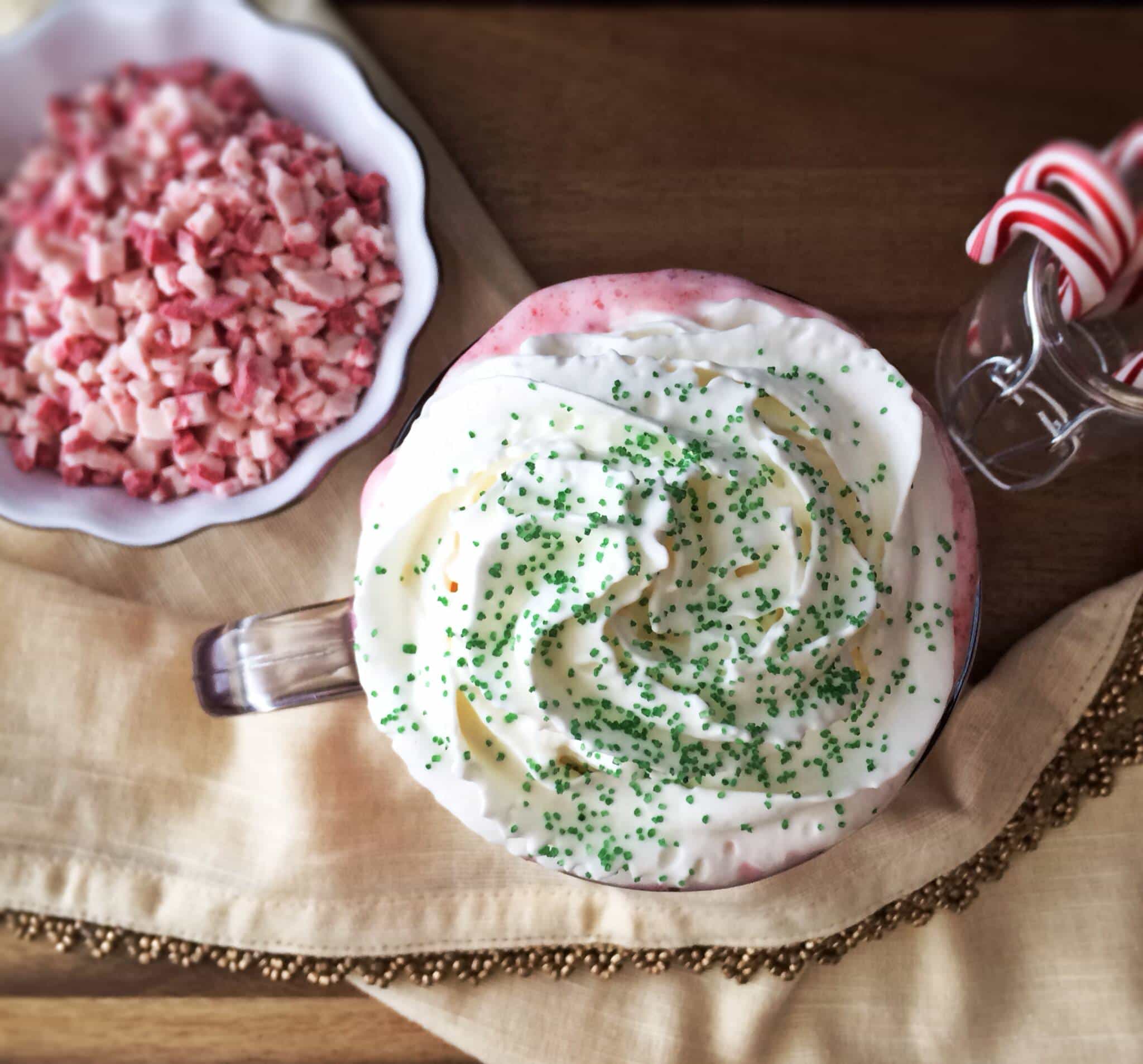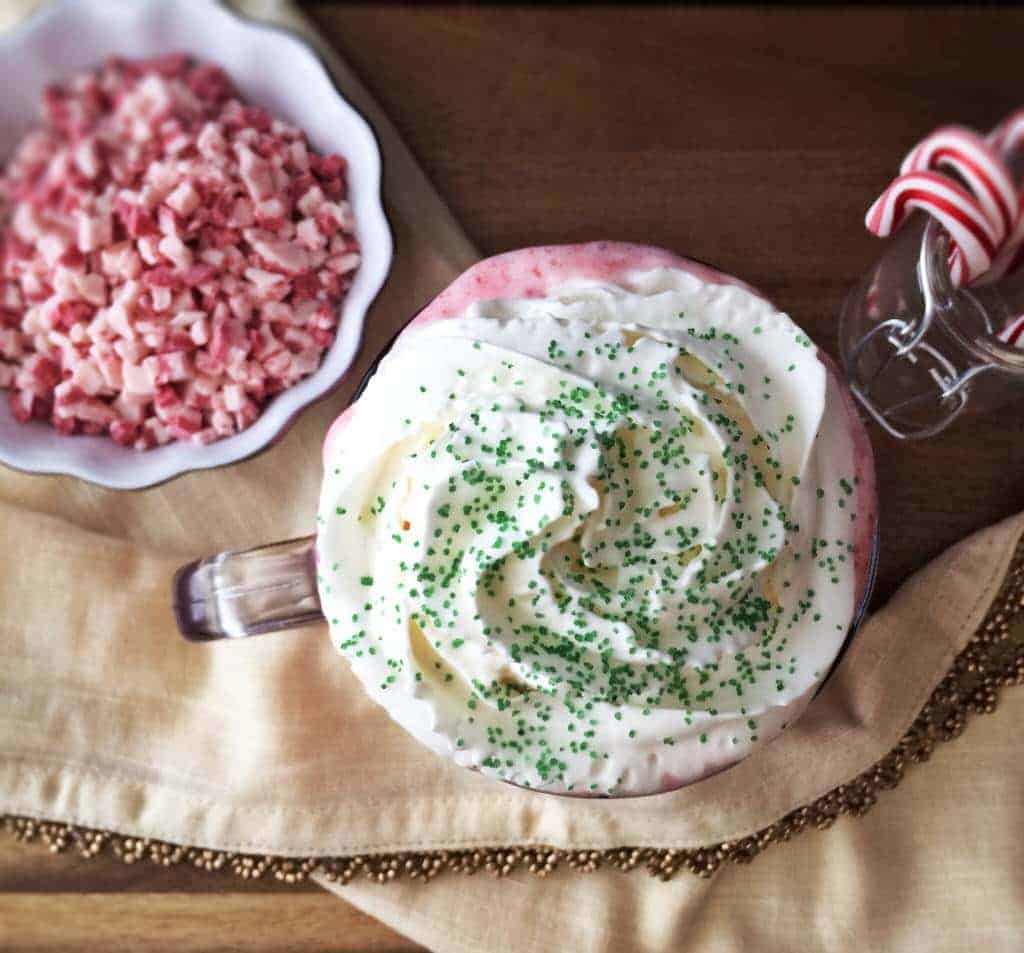 Check out these other delicious cocktail recipes
Have you tried this Mint Hotchata recipe? Feel free to leave a star rating and I'd love to hear from you in the comments below!