HAPPY THIRSTY THURSDAY!!! i hope you came thirsty!!! this week i have two drinks in one post…and they're both divine. AND they're both made in a CROCK POT. this might be my favorite drink post yet!!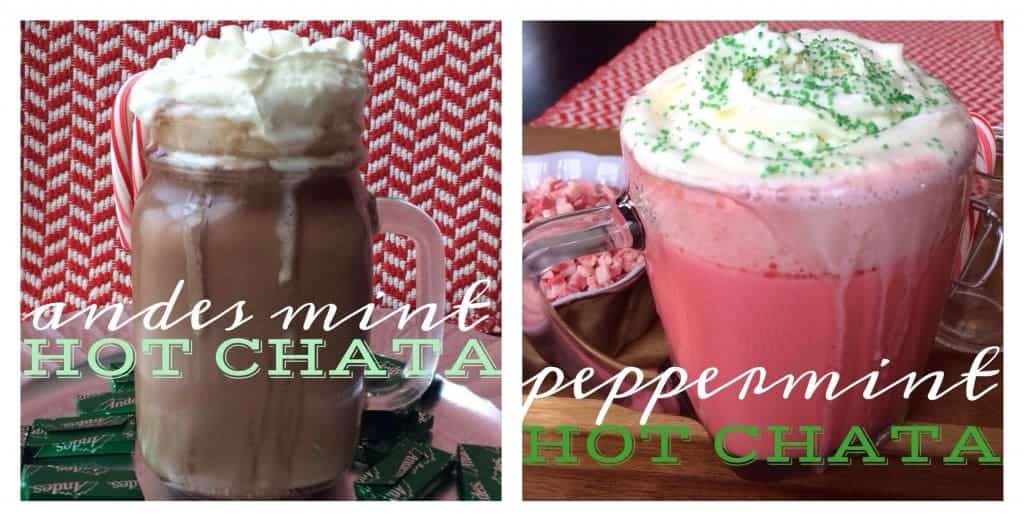 I saw this idea on pinterest…but it didn't link to any actual blog post. I searched and searched and couldn't find a source. so if you're out there, and came up with this idea, let me know!! I'd love to credit you. the pinterest picture showed a crock pot, andes mints, rumchata, whipping cream, condensed milk, and milk. I wanted to simplify that a bit, so I came up with this: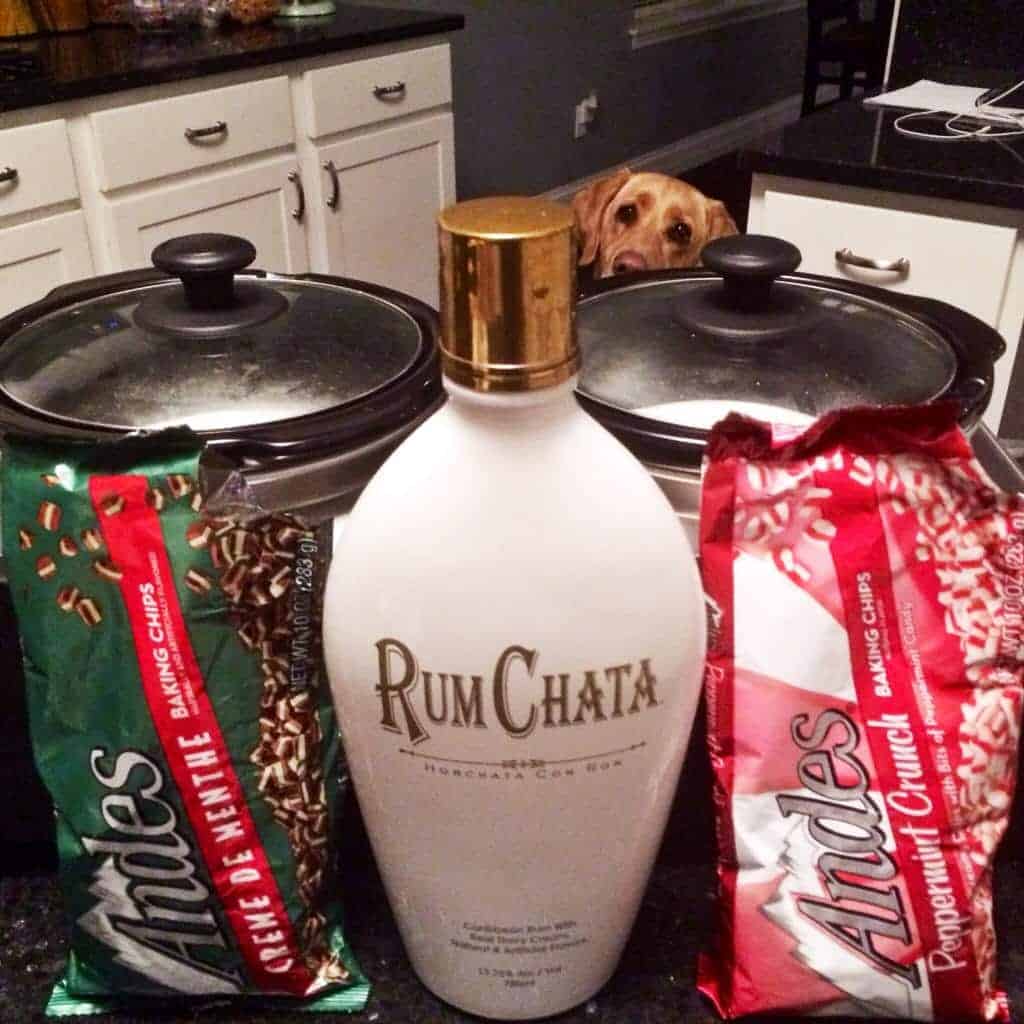 the only ingredients in these two delightful holiday cocktails are baking chips, rumchata, and half & half. I tried it with the condensed milk, and in my opinion it made it too sweet. it is already quite sweet with the baking chips…just perfect!! you could also use whole andes mints if you can't find the baking chips…just chop them up before putting them in the crock pot!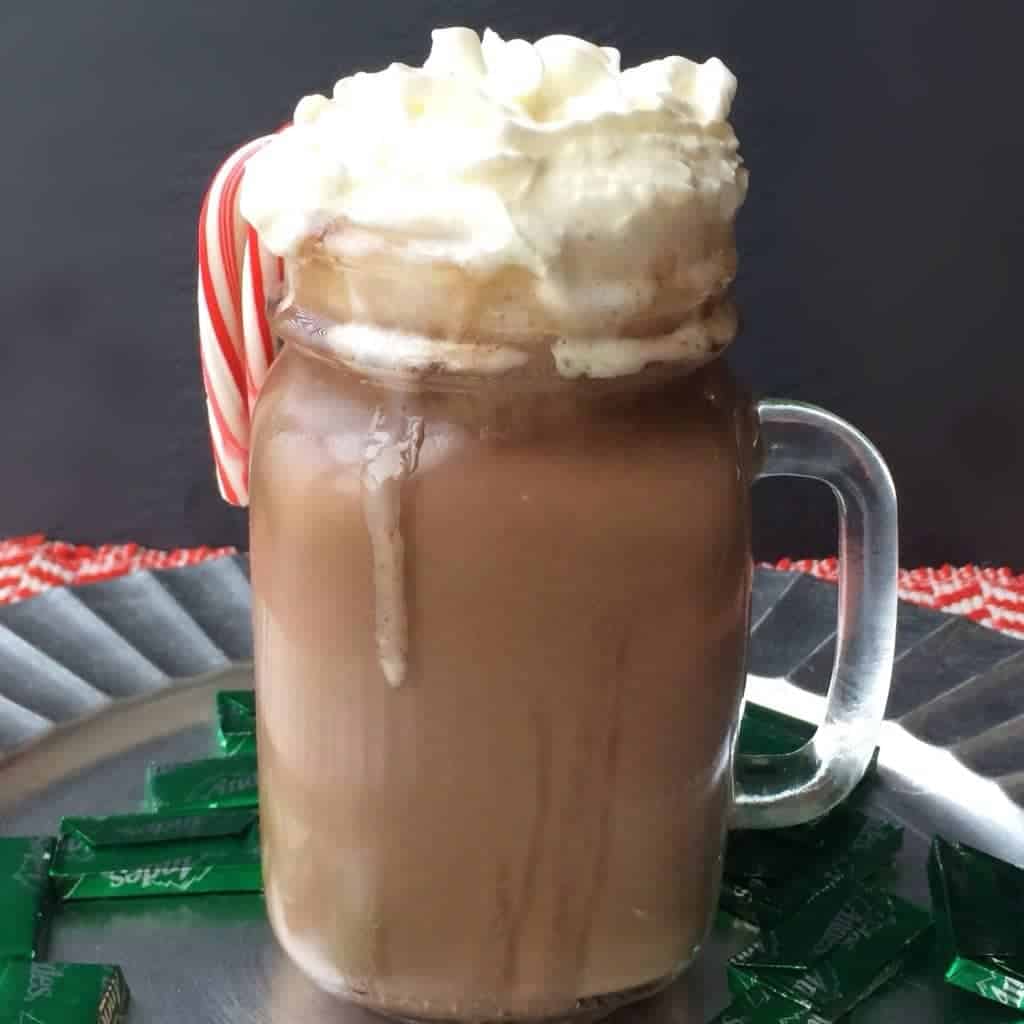 first up, the andes mint hotchata. YUM. this is my favorite of the two (because I love chocolate, surprise surprise). I love the drink we made last year, the tipsy nutella hot cocoa, but this gives it a run for its money. SO easy and SO good. I love mint and chocolate…seriously good!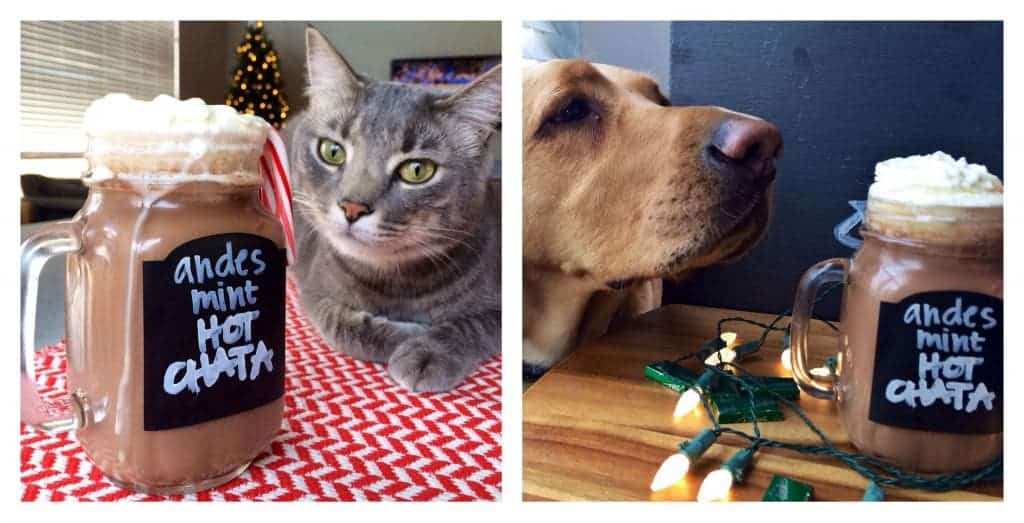 dill and scout were VERY curious about this post. dill, because he loves cream, and scout, because she loves everything.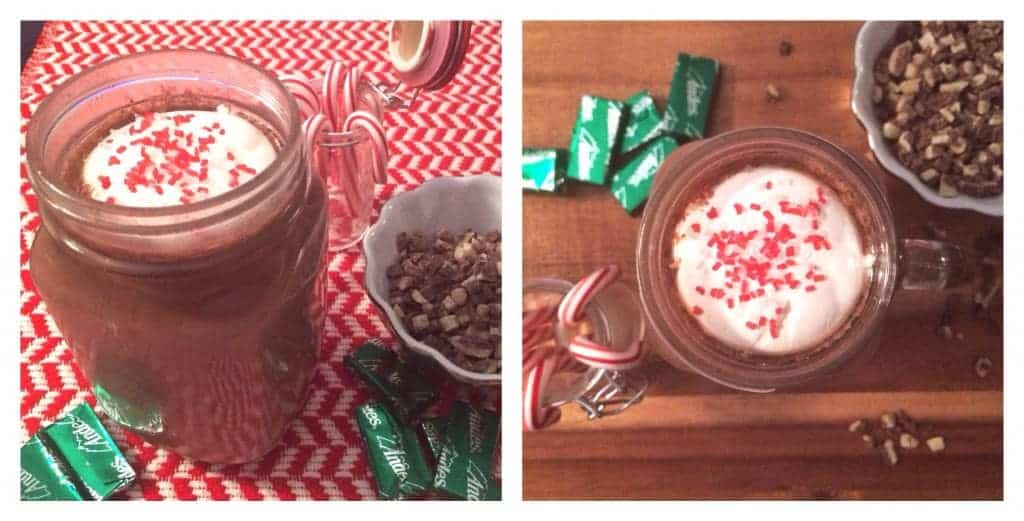 a year ago I could hardly boil water…and last week I made homemade marshmallows!! my, how times have changed! (they don't look as cute as the blog I got them from, but they sure did taste good!) baby steps…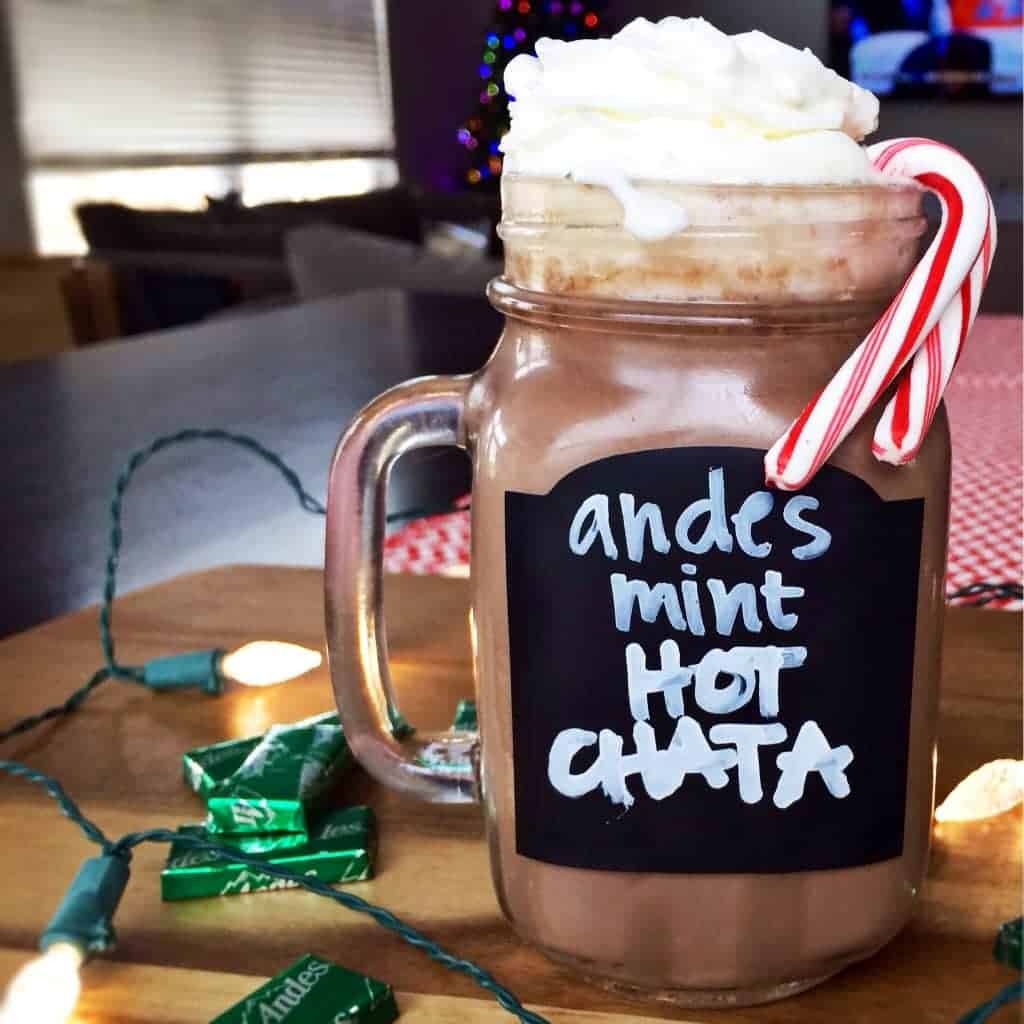 if you haven't tried rumchata before…stop what you're doing and buy some right now!! (SO yum) unless you're currently at work, under 21, or pregnant :). I had never tried it before and I have to say, its quite tasty. hints of cinnamon and nutmeg…so good! perfect compliment for traditional hot chocolate.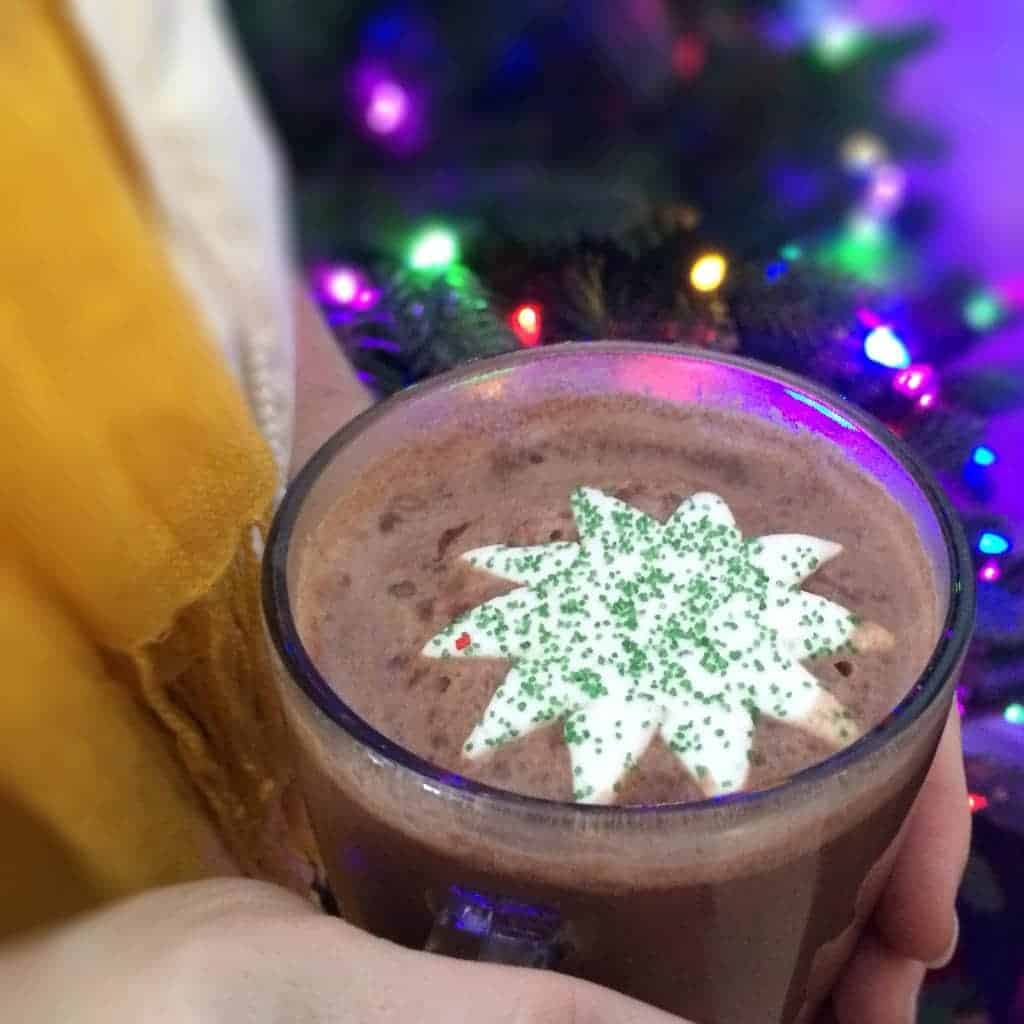 I'm bringing this with me to a holiday party next weekend. get ready matt and company!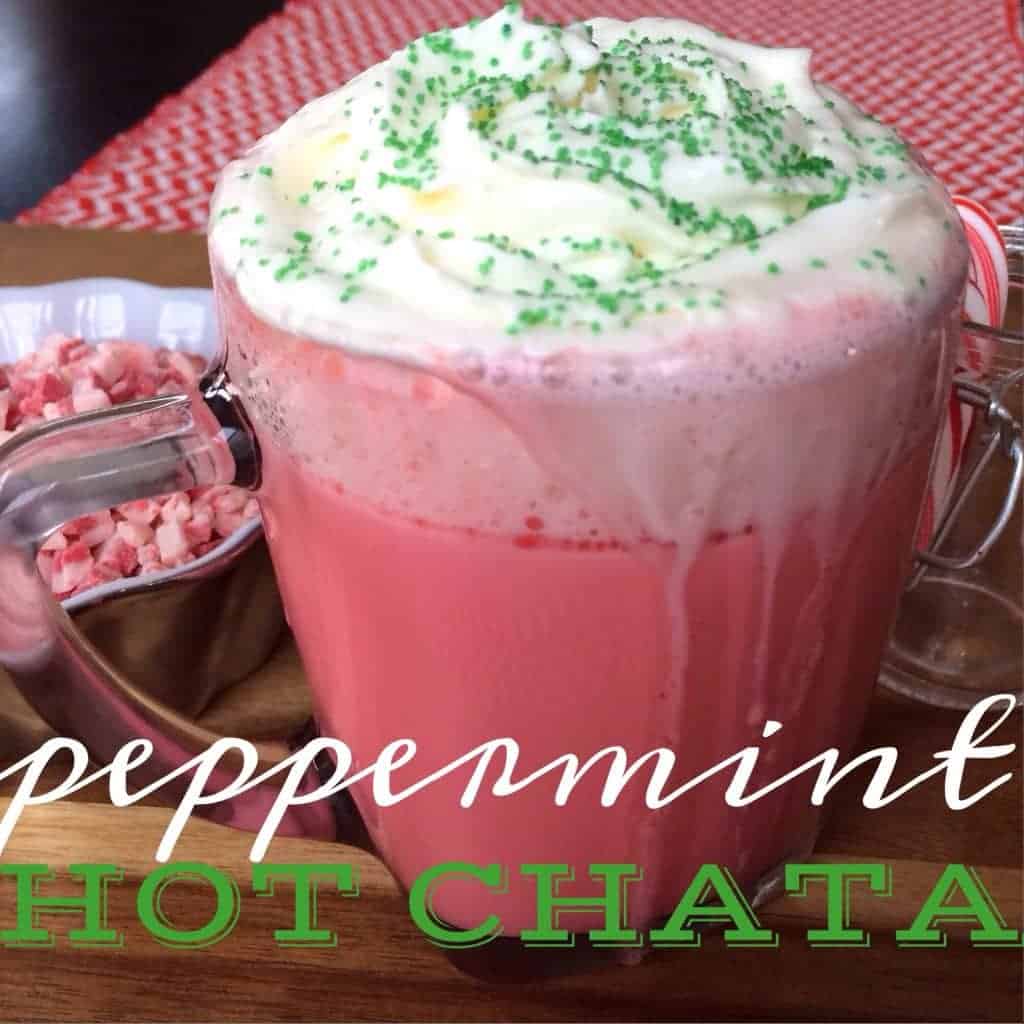 and finally, the peppermint hotChata. this one is also great, and so festive for Christmas. I love the pink color! I used andes mint peppermint crunch baking chips (the same ones I used in my Christmas bark recipe) they are SO good. you could also probably use candy cane kisses or the candy cane Hershey's bars.
all the preparations are the same, the only difference is the type of baking chips used.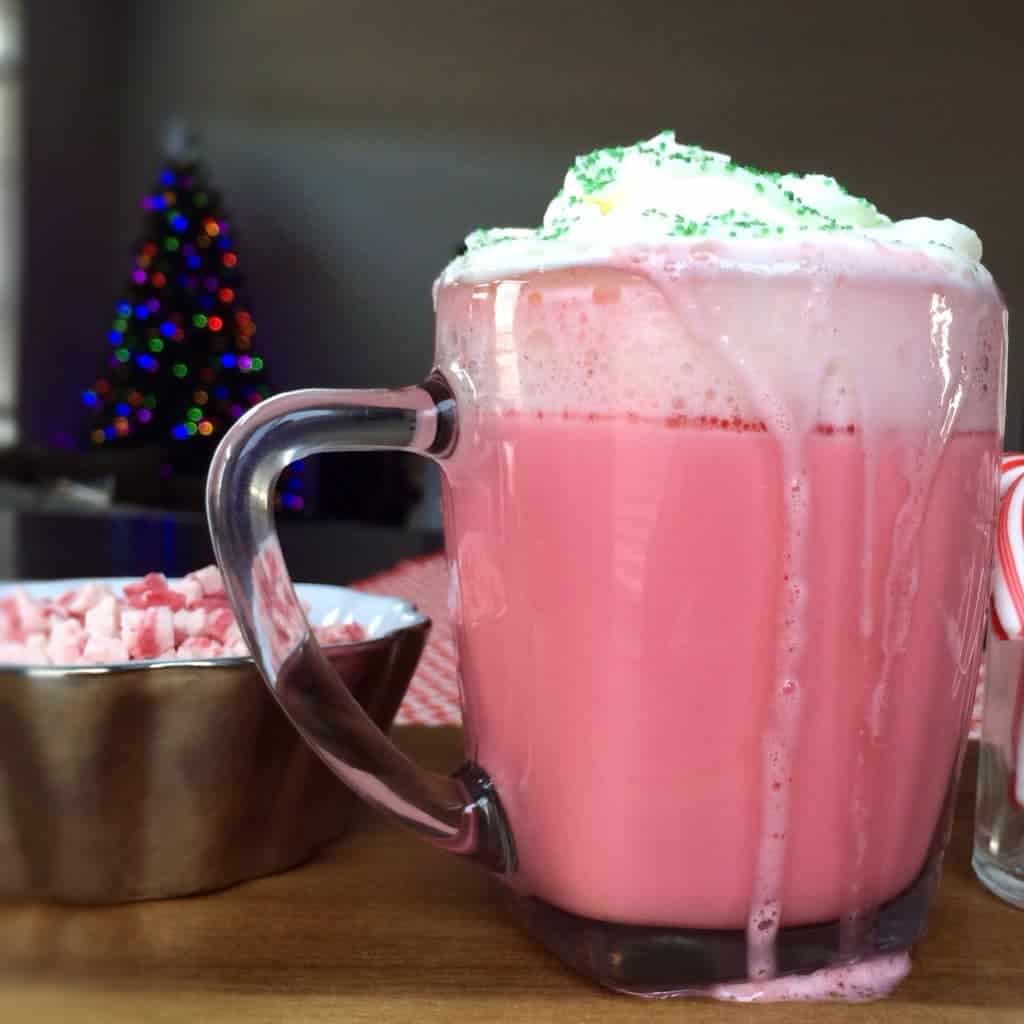 this drink just screams, MERRY CHRISTMAS!!!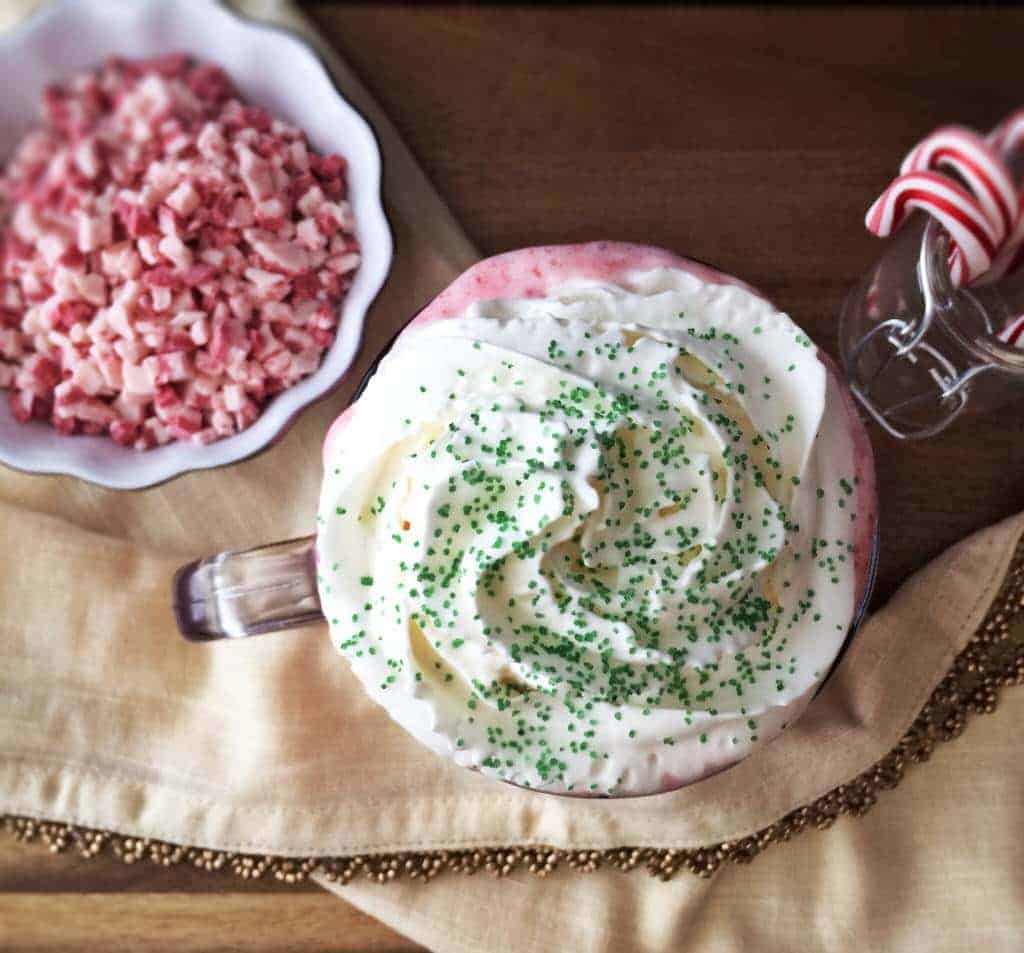 be sure to top with some green sprinkles. you can never go wrong with green sprinkles!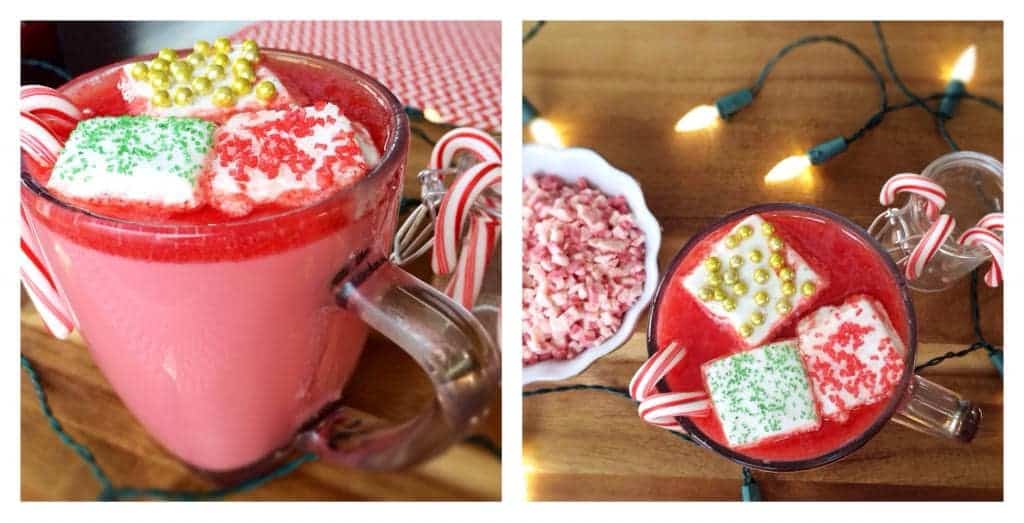 we hope your holidays are very merry and very bright. thanks for stopping by! check out other Thirsty Thursday recipes HERE!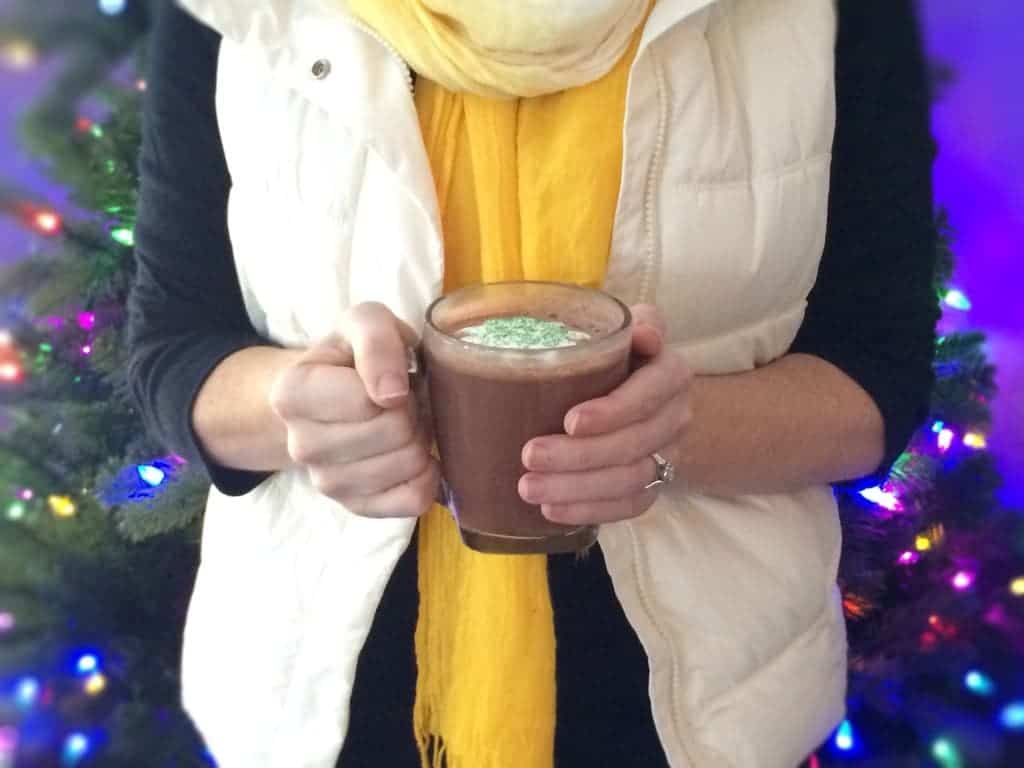 be sure to check back in next Thursday for more holiday favorites. enjoy!