Have you wondered How to Start a Blog? Have you wanted to start a blog (a food, travel, lifestyle, fashion, or mommy blog) but been scared to try, or not even KNOWN where to start? It's possible to make A LOT of money blogging, and I'm here to help you get started!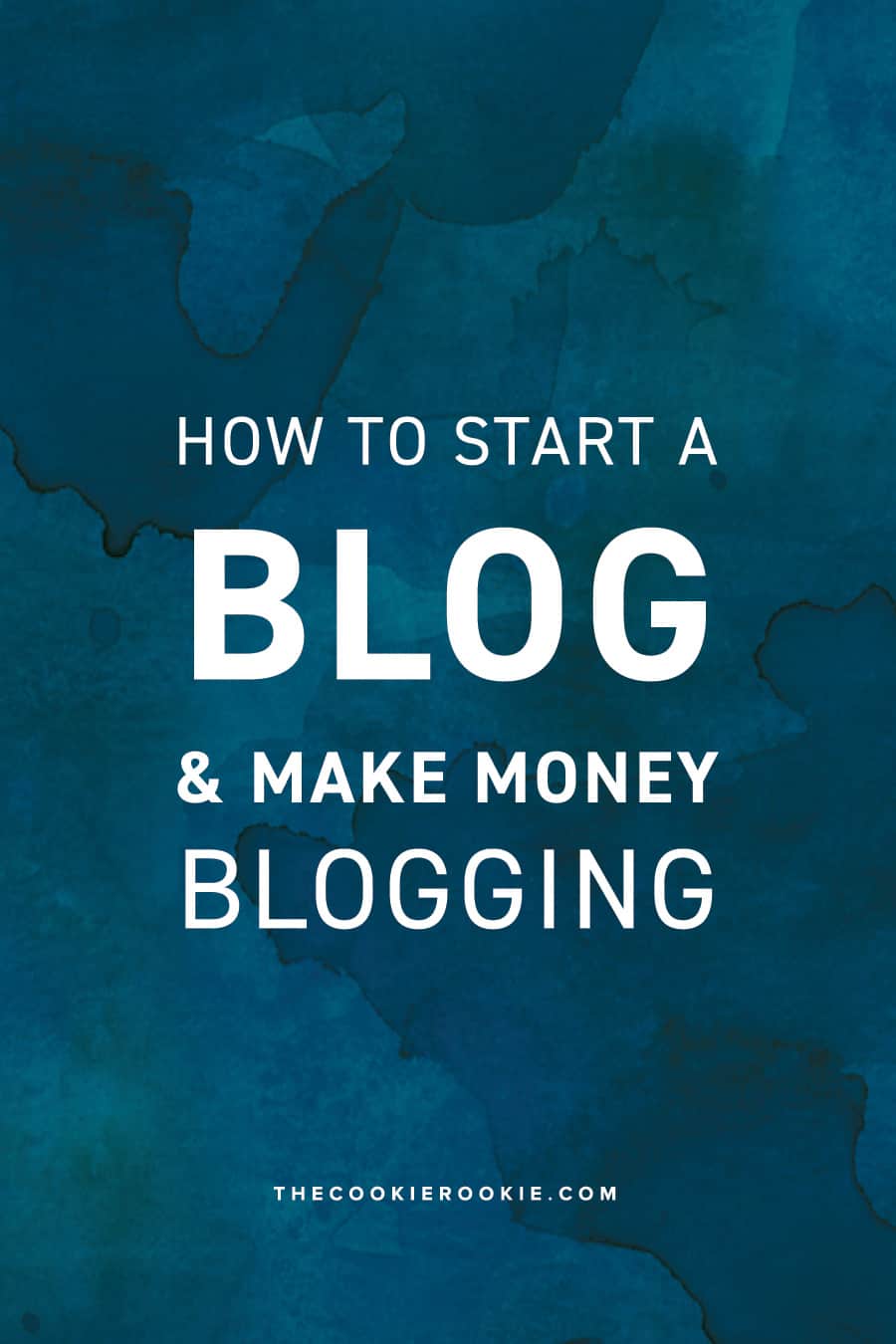 How to Start a Blog
One of the most frequent emails I get from readers says "I WANT TO LEARN HOW TO START A BLOG!". The other question I get is "How do you make money blogging??"
For some reason I thought it was going to be very easy to navigate this blog eat blog world. I also thought it would be pretty easy to add advertisements and figure out how to make money from a food blog.
Because I get so many questions on the topic and have had some success at making it work, I would love to help you learn how to start a blog.
---
IMPORTANT STEPS:
Find Hosting

Build your site on WordPress with a Theme

Learn your craft and WORK ON YOUR PHOTOS

Monetize your Blog

Work with Brands
You can find information of all of these steps below!
(Some of the info below includes affiliate links. I only promote the content I have personally used and love. Let me know if you have questions!)
---
STEP #1: BUY A DOMAIN AND FIND HOSTING
HERE IS WHERE THE FUN BEGINS! The first step in starting your blog (and making that money, honey) is picking your URL and finding a host.
You need to pick a name for your BRAND NEW FOOD BLOG! Pick something that describes you, is easy to remember, and is catchy. I bought my domain from Bluehost. You can click HERE to see if your blog name is still available.
Next you'll pick your hosting plan. For people starting out I WITHOUT QUESTION recommend Bluehost! It's incredibly well-priced and they have 24 hour support. You will only need their starter plan at first, which is only 3.95 A MONTH; AND you can pay for the year all at once and save even more money. This is what I did and it worked really well. Click HERE to sign up for Bluehost and be on your way to making $$$ (and having fun!).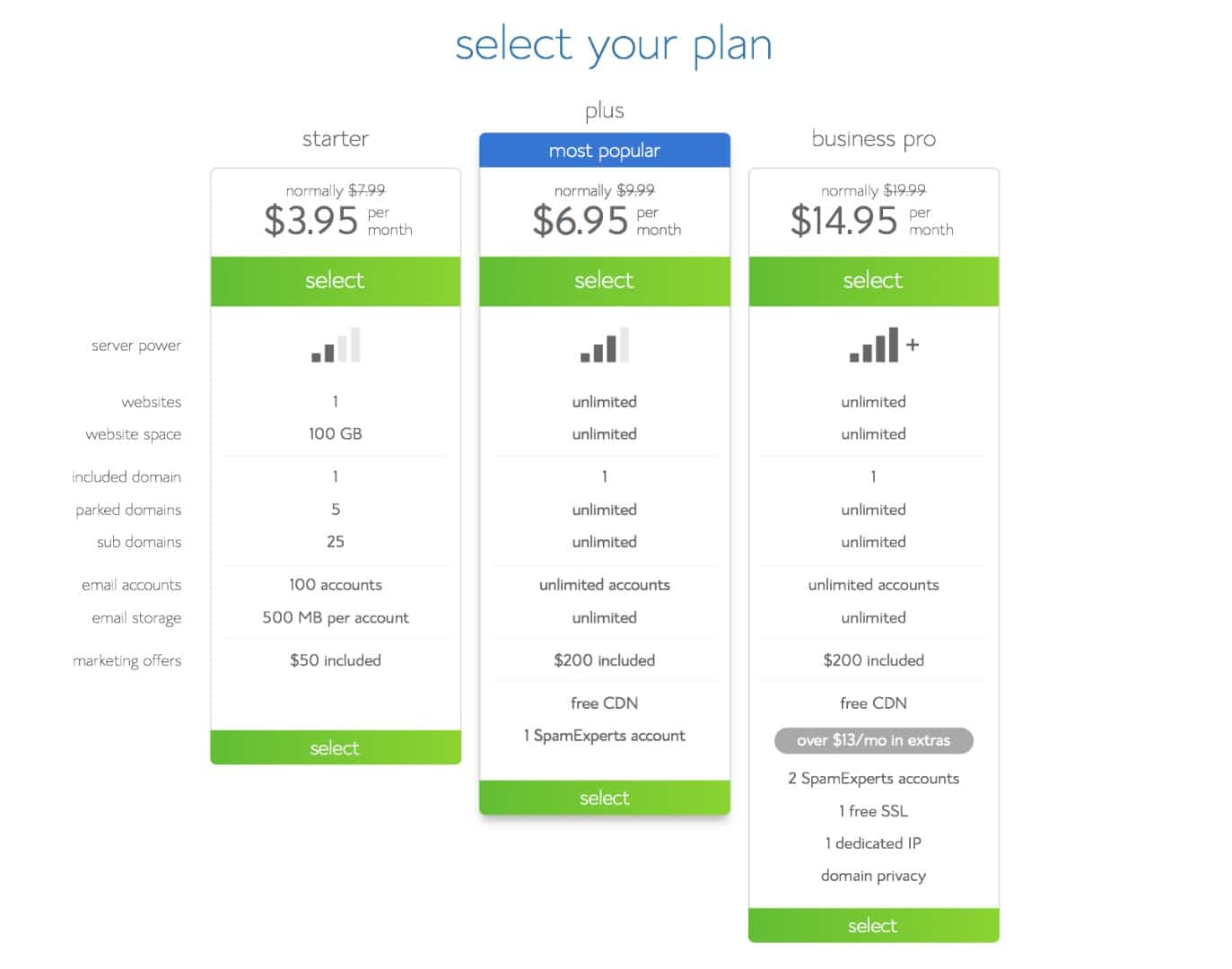 You'll be asked to set your package information settings, and below is a screenshot of what I used for mine. Feel free to copy since we are friends.
The Domain Whois Privacy shields your personal address and phone number from being displayed to the public. (smart idea)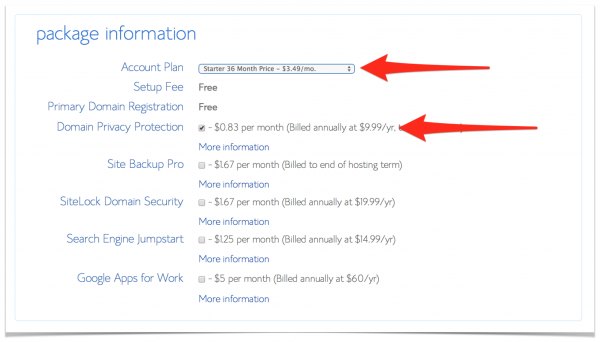 Feel good?? You are on your way to making money from your food blog! And that probably only took 15 minutes. We are doing good!
NOTE: For people NOT just starting out and whose traffic is over 100,000 pageviews a month, I recommend a Dedicated Server. I HANDS DOWN recommend wpopt.com. I have been with them for a couple months now and am BLOWN AWAY by the service, speed, and quality. They even emailed me once to tell me I could save money by downgrading to one of their smaller plans. Now THAT'S service.For me, they were cheaper than host dime, but you could talk to both and see what the best option for you would be. I love wpopt and can't recommend it enough. Click HERE to learn more.
SUPPORT IS KEY ONCE YOU HAVE YOUR SITE UP AND RUNNING
I'm not a techie, so for all tech related questions on my site, I use WPOPT. Charles is a saint and I recommend him to anyone and everyone. THIS IS THE BEST DECISION I HAVE MADE TO DATE ON MY SITE. Click HERE to find out more.
STEP #2: INSTALL WORDPRESS AND FIND A THEME
When I first learned how to start a blog, I used a pre-made wordpress theme. BABY STEPS. After you've chosen your plan from Bluehost, it's time to install WORDPRESS. WordPress is the platform that you will write your blog, and bluehost is the server that will host it. You'll do all of your creating on WordPress, and I cannot recommend it enough. This blog will never be on any platform other than WordPress! You can install this by yourself, FOR FREE, and all through the bluehost panel. EASY, right? Here is another screenshot to help.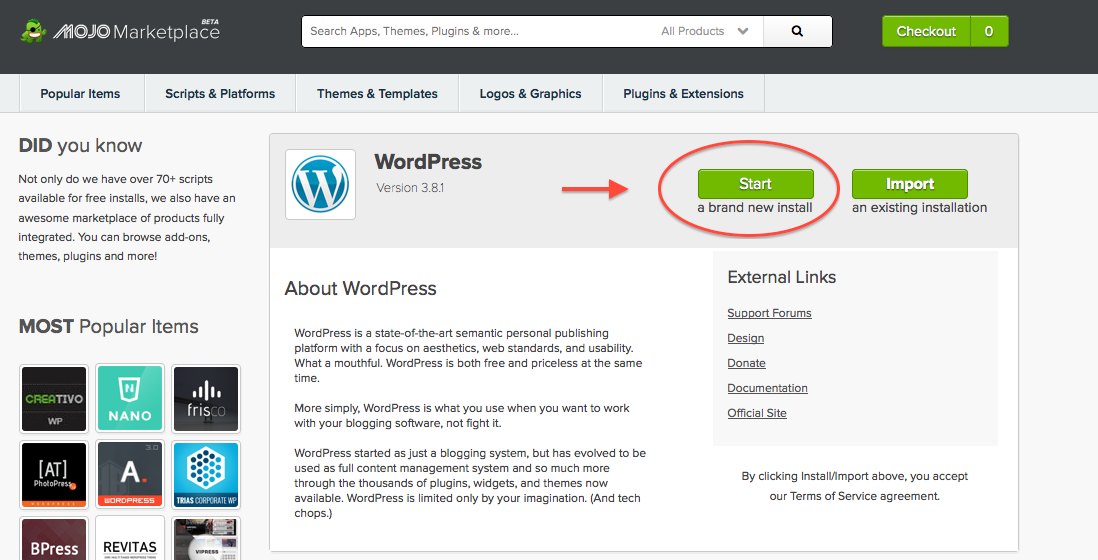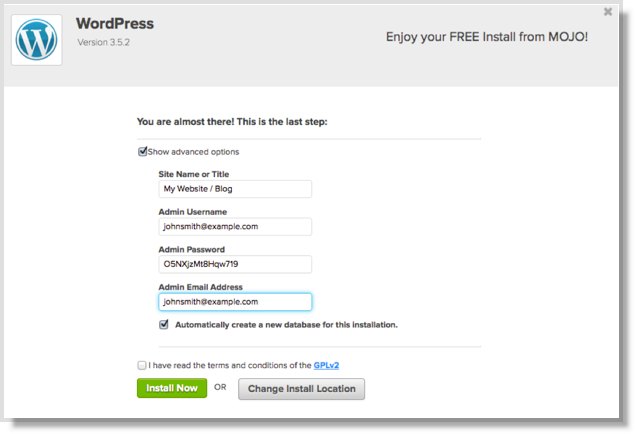 Just follow the easy steps outlined on the Bluehost C-Panel or feel free to reach out to their tech support for help. They are there 24 hours a day for just that reason.
YOU NOW HAVE A FOOD BLOG! (CONGRATS!)
Now you need to make it pretty! My FAVORITE theme site (AND THE ONLY ONE I RECOMMEND) is Studiopress. You can buy just the Genesis Framework through Studiopress, or you can buy a package. When you buy a theme package through Studiopress, it automatically comes with Genesis Framework, which is a superior theme framework that auto-updates and is very stable. I recommend this HANDSDOWN. Themes usually cost around $99 for one theme and the framework, but is SO worth it. My favorite themes are Modern Blogger Pro, Lifestyle Theme and the Foodie Theme (click on each title to see pricing and demos of each theme)
In Fall 2017 I had a blog redesign from the AMAZING Lindsay Humes of Studio LMH. When you're ready for the investment, I cannot say enough great things about the experience. She is incredible and did everything from the full blog design, build, branding, and even extras like my business cards etc. She is the bomb. You can check her out HERE if you think that might be for you!
Getting a custom blog created was a huge step in my process of learning how to start a blog and make money blogging, but it's something you can do after you're a bit established. Custom designs are pretty pricey, so I recommend making some money and making sure you LOVE BLOGGING first.
Step #3: PRACTICE YOUR CRAFT and LEARN FOOD PHOTOGRAPHY
My recent favorite book for food photography is from Recipe Tin Eats. I feel like this book takes the tips to another level. It's more detailed than Pinch of Yum's, and I think they are both great to read…and read and read and read. Even after 3+ years of blogging I still pull them both up and learn from them regularly. THIS BOOK IS MY FAVORITE. Click here to view more details. YOU WON'T REGRET IT!
SUPPORT SUPPORT SUPPORT:
I am in NO way a techie. Like, not at all. For the longest time little blog problems would give me anxiety and I would search google in a mad rush to find answers to problems that were frankly just over my head. How do you back up your site? How do you make your site run faster? How do you optimize images so that they show large but load small? Recently I started working with Charles Smith from www.wpopt.com and I have been SO happy. He did a site optimization for me which cut 10 seconds off of my load time. I also have a monthly maintenance plan with him. He updates my plugins, makes sure the site is speedy, and backs up my site daily. He is a Godsend!! Click HERE to learn more about what he can offer. I recommend this to any and every blogger!!!
Step #4: MAKE MONEY BLOGGING
The three main ways I make money blogging are ad sales, sponsored work with brands, and affiliate marketing. There are other ways to make money too, like selling a product (think EBooks or crafts) or selling a subscription. Part of learning how to start a blog is learning the revenue streams that will eventually come into play!
AD NETWORKS I LOVE:
The quickest way to start making money blogging is through ad networks. I have used many different networks.
My favorite ad network for food blogs just starting out is Gourmet Ads. They specialize in food blogs and are super easy to work with! Click HERE to find out more, or click the banner below! I don't think they have a pageview requirment, so this is something you can start right away.
The other great way to dip your toe into blog advertising is with Google Adsense. Google runs the web, so it's great to get in from the start with their network. They also don't have a pageview requirement. Click HERE to sign up. If you're just learning how to start a blog, Google Adsense is a great way to monetize from day one.
MY FAVORITE AD NETWORK HANDS DOWN IS MEDIAVINE.
MEDIAVINE is the ad network that I serve all my advertisements through. They do all the work for me. This is a network that manages your ads from different partners. An ad network is the main reason I can make money blogging! They are AMAZING and once you hit 25k sessions a month you should apply immediately. Click HERE to learn more. Mediavine currently manages all of my blog ads. If your blog is big enough to qualify for an ad network such as Mediavine, Adthrive, or American Hometown Media, you should ABSOLUTELY join one. FOR SURE.
Step #5: WORK WITH BRANDS ON SPONSORED CONTENT
SPONSORED OPPORTUNITES:
When you first learn how to start a blog, working with brands might seem like a huge hurdle, but it's not. Another great way to make money blogging is to have sponsored posts. This is where companies give you product, or even pay you REAL MONEY :) to use their product and write about it. The opinions should always be your own, positive or negative.
Sponsored Posts can be a fun way to get some revenue in your pocket. When you're starting out, some good websites that offer sponsored opportunities are Sverve, thesitsgirls, clevergirlcollective, tap media, pollinate media, blueprint social, and foodie.com. Again, feel free to message me for more info!! Once you get rolling, you can create a media kit and reach out to companies directly to discuss opportunities for sponsored posts. Its a great way to companies to do grassroot marketing, and its really taking off.
ORGANIZE YOUR WORKFLOW: My FAVORITE tool for organizing working with brands is INFLUENCEKIT. This amazing tool helps you stay on top of your editorial calendar and even creates BEAUTIFUL charts and grafts for brands once you're done with your sponsored content (fully automated!) Click on InfluenceKit to find out more!
One more thing…
Learning How to Start a Blog can give you a mega headache…FAST. I thought a was tech-savvy. I thought wrong. Its a good thing that there are so many resources out there to help you build your blog! Here are some of my favorites that I recommend bigtime:
Sign up with Food Blogger Pro through Pinch of Yum. There are over 300 other bloggers using this to learn all of the best tricks of the trade!! Byork is a mastermind and has so many great ideas to not only get you up and running, but make your blog shine. click to learn more HERE.
---
I really hope this article is helpful in learning how to start a blog. All this code and blog chatter made Scout and Dill very tired. I agree guys…kind of too technical for me! Good luck starting your blog and I hope you make lots of money blogging!! Please message me with questions and updates. I would love to help :)