Iced Lucky Charms Treats, a fun and festive sweet treat for St. Patrick's Day! These take rice crispy treats up a notch. So fun, festive, and delicious.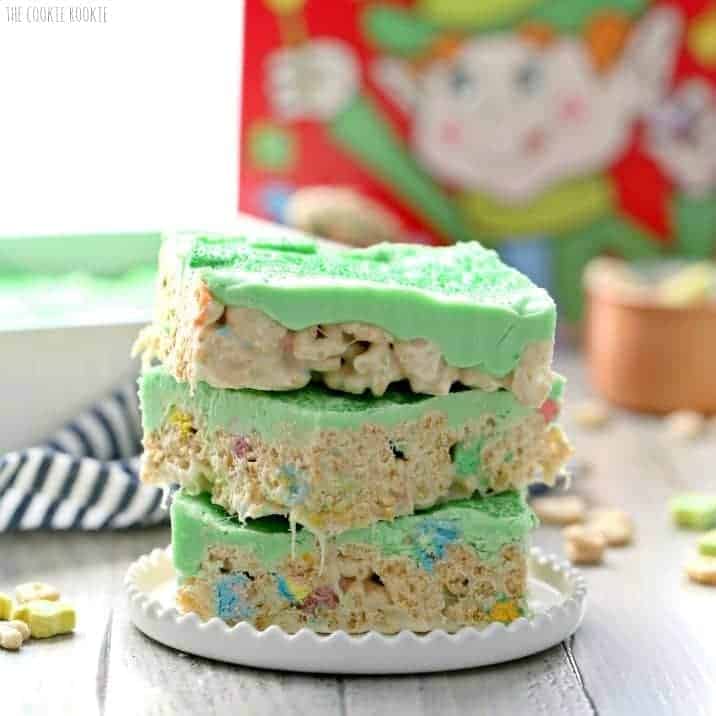 Growing up, I always loved St. Patrick's Day. My brother and I would wake up to green milk we just thought that was the funniest thing. With my fair skin and auburn hair…I've always looked better in green than pink or purple. It's my holiday!! I embrace it!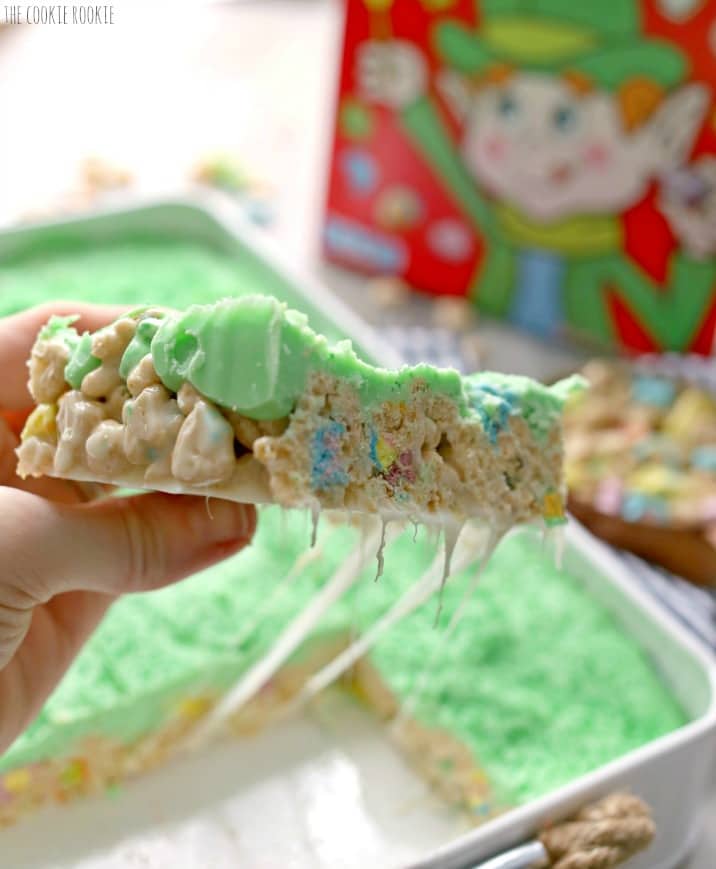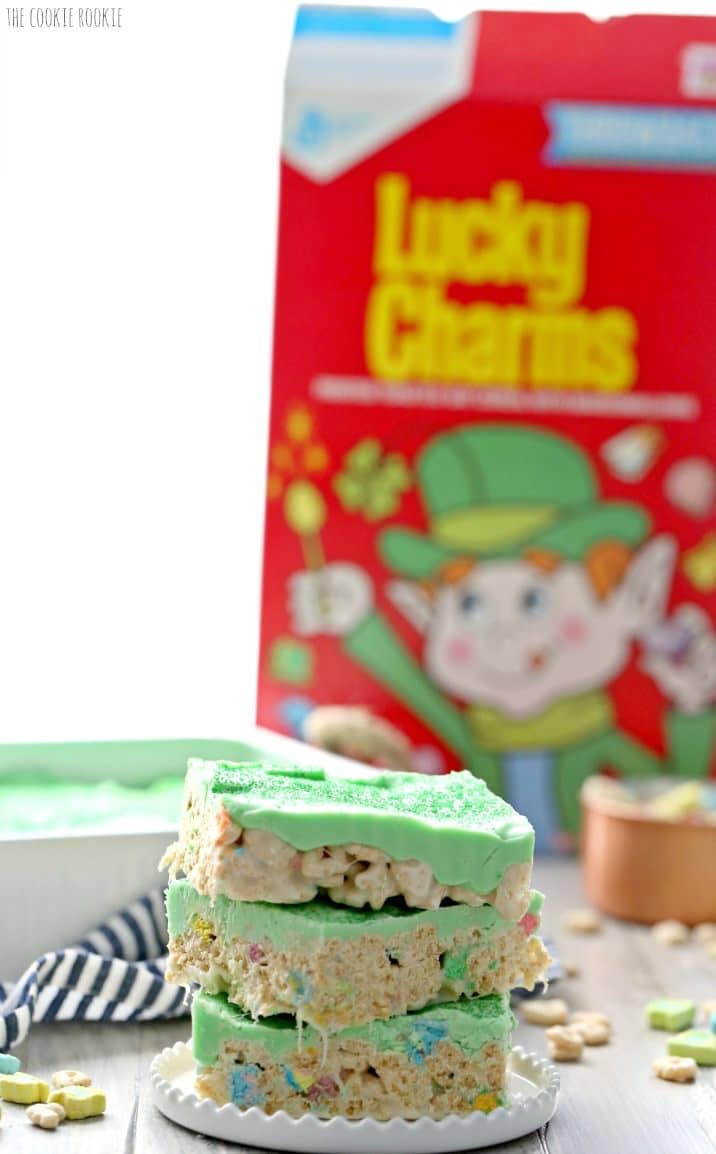 One day when we have kids, I'm sure they'll be pale little red heads too. We will drink lots of green milk and eat these Lucky Charms Treats and embrace our favorite holiday to the fullest.
I have a feeling these Iced Lucky Charms Treats will be a big hit!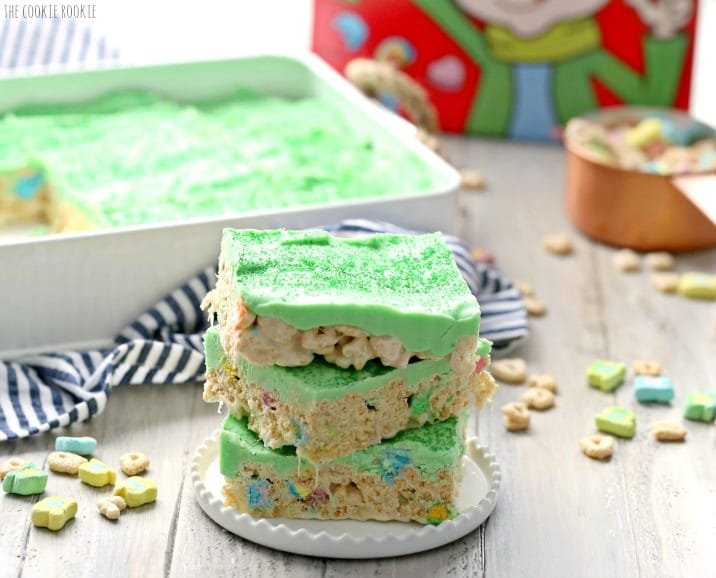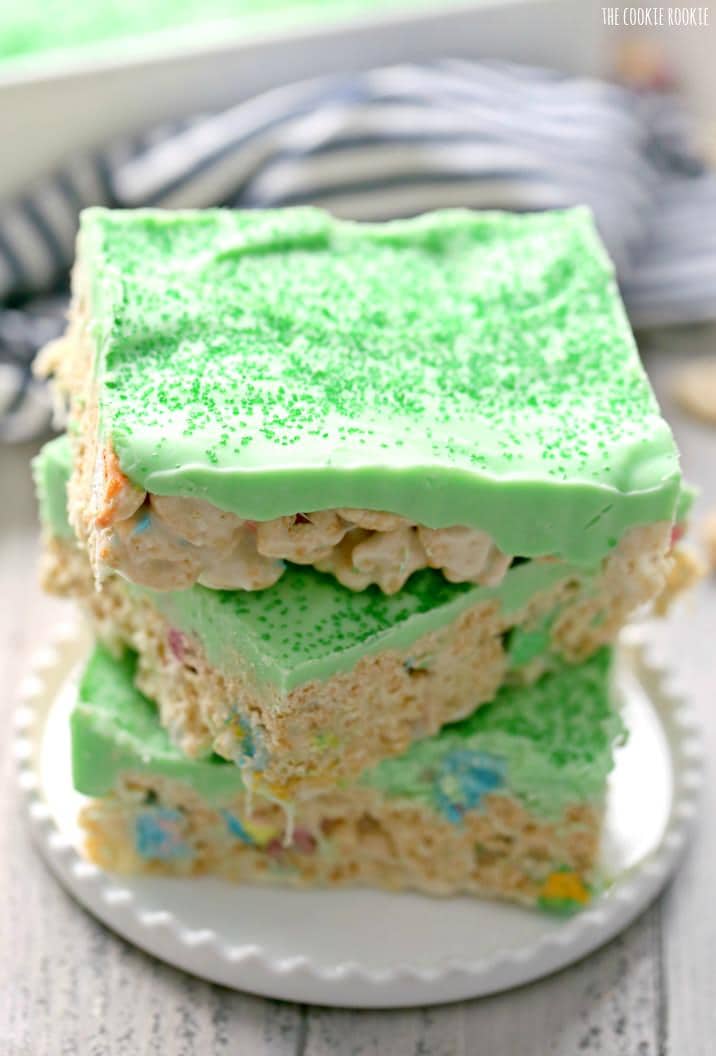 Happy Saint Patrick's Day!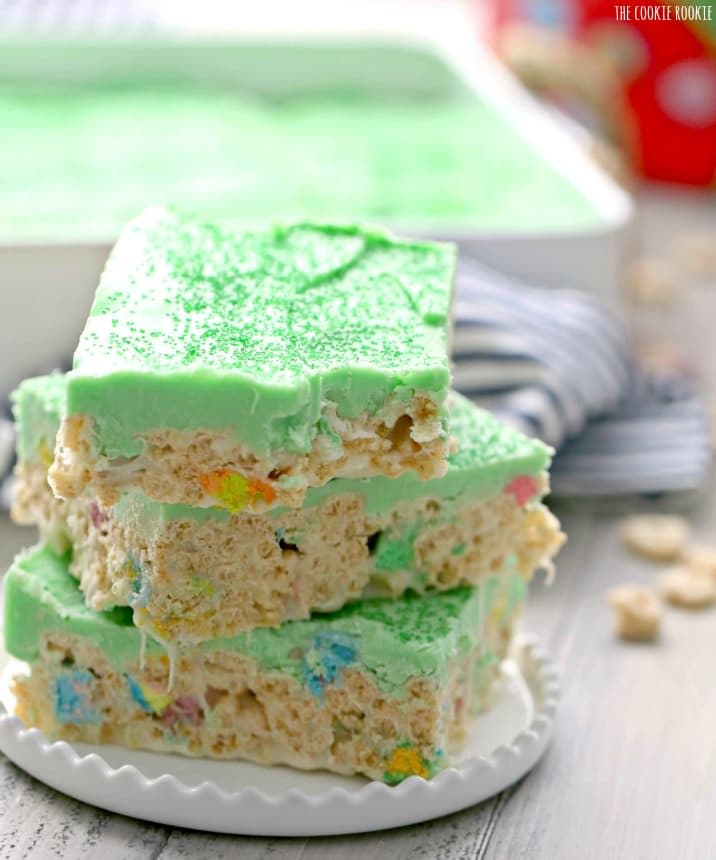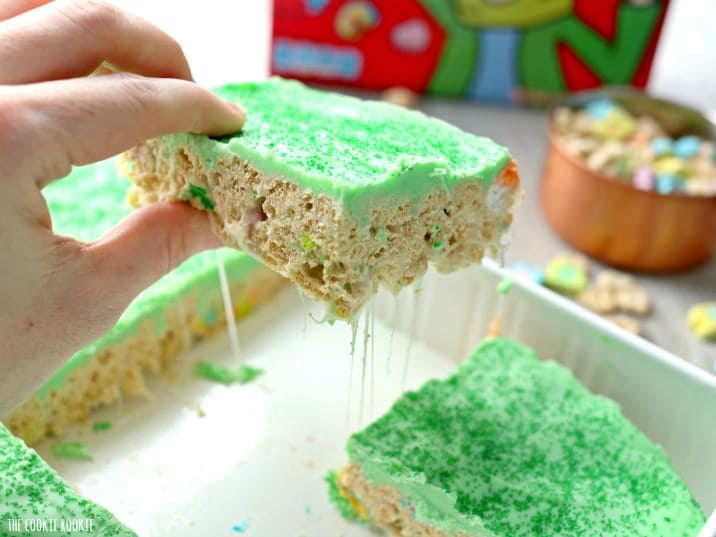 Enjoy! And try our Candy Rice Crispy Treats too!