Iced Lucky Charms Treats, a fun and festive sweet treat for St. Patrick's Day! These take rice crispy treats up a notch. So fun, festive, and delicious.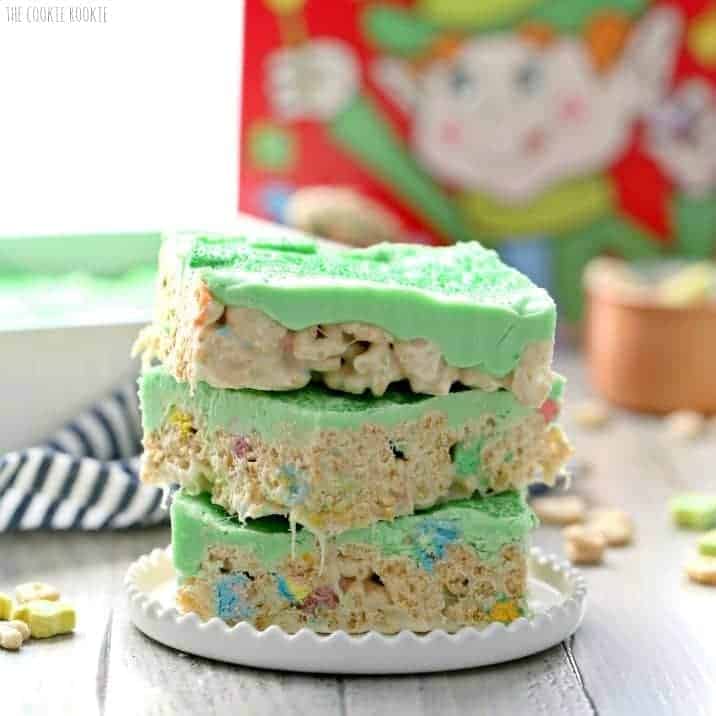 Growing up, I always loved St. Patrick's Day.  My brother and I would wake up to green milk we just thought that was the funniest thing.  With my fair skin and auburn hair…I've always looked better in green than pink or purple.  It's my holiday!! I embrace it!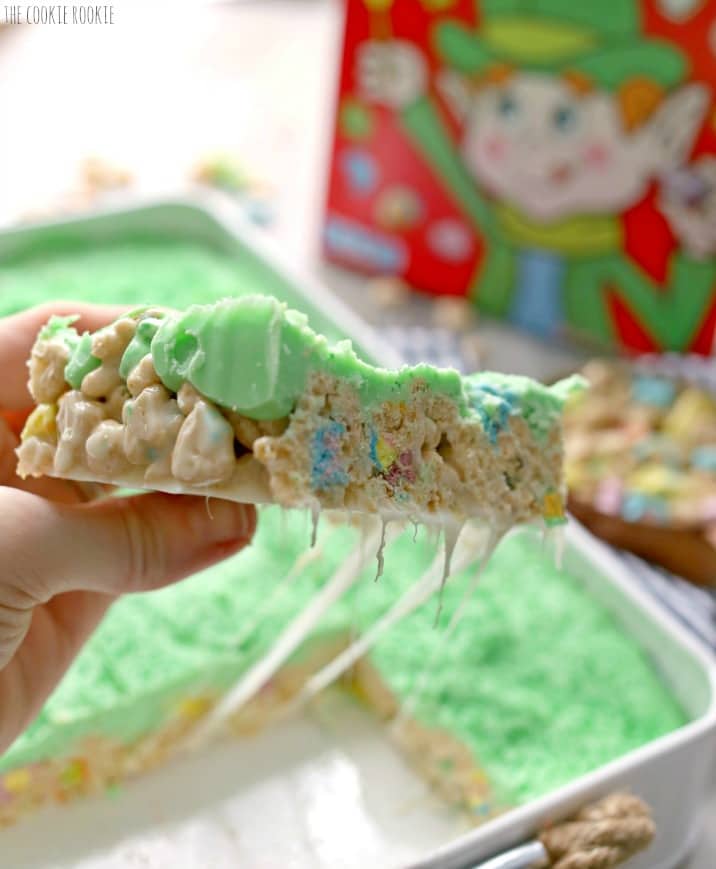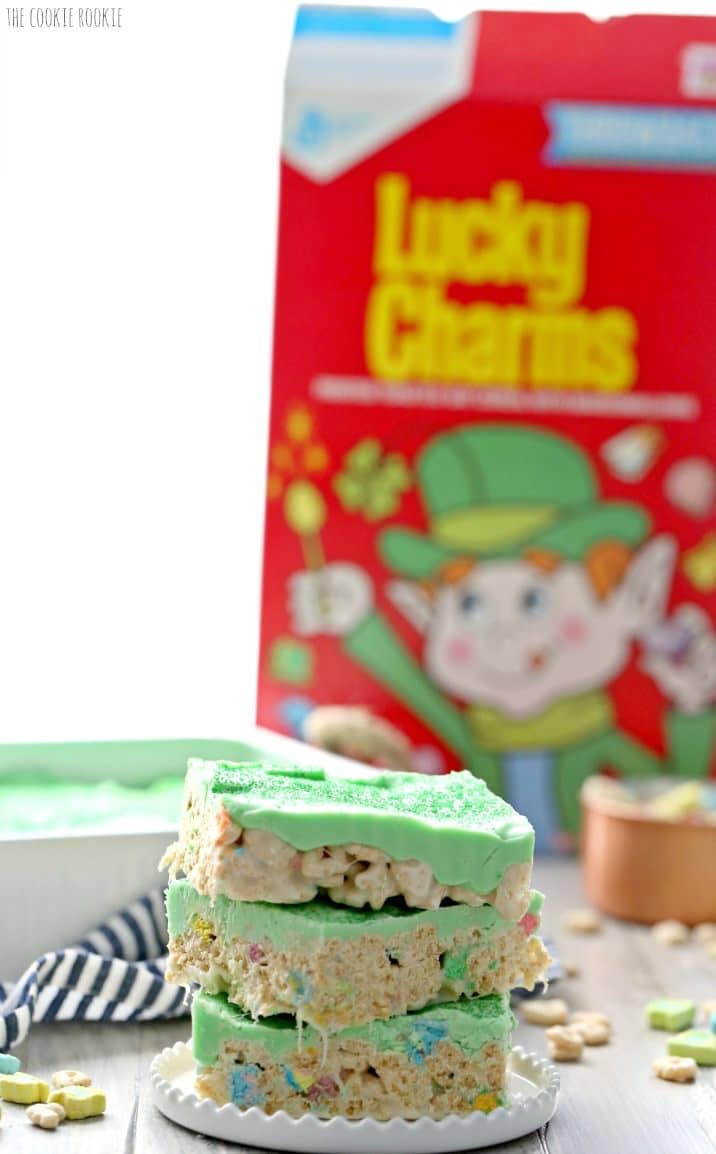 One day when we have kids, I'm sure they'll be pale little red heads too.  We will drink lots of green milk and eat these Lucky Charms Treats and embrace our favorite holiday to the fullest.
I have a feeling these Iced Lucky Charms Treats will be a big hit!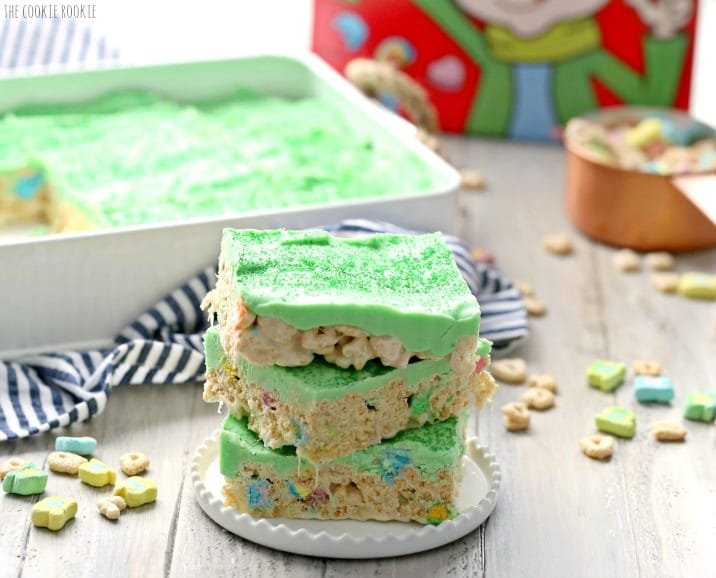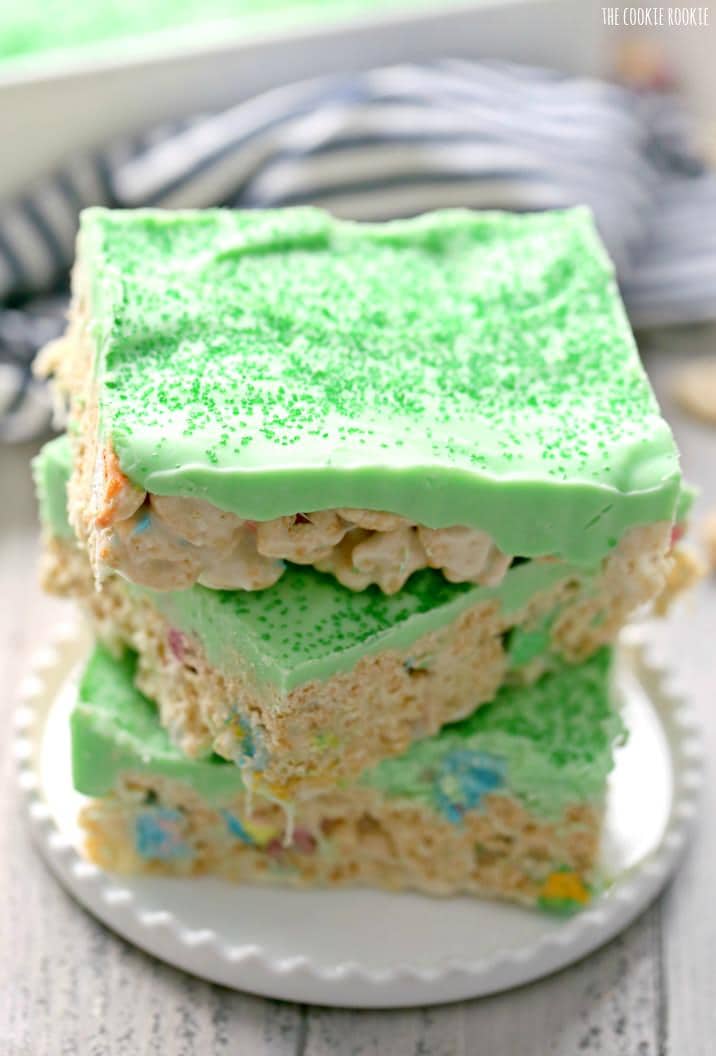 Happy Saint Patrick's Day!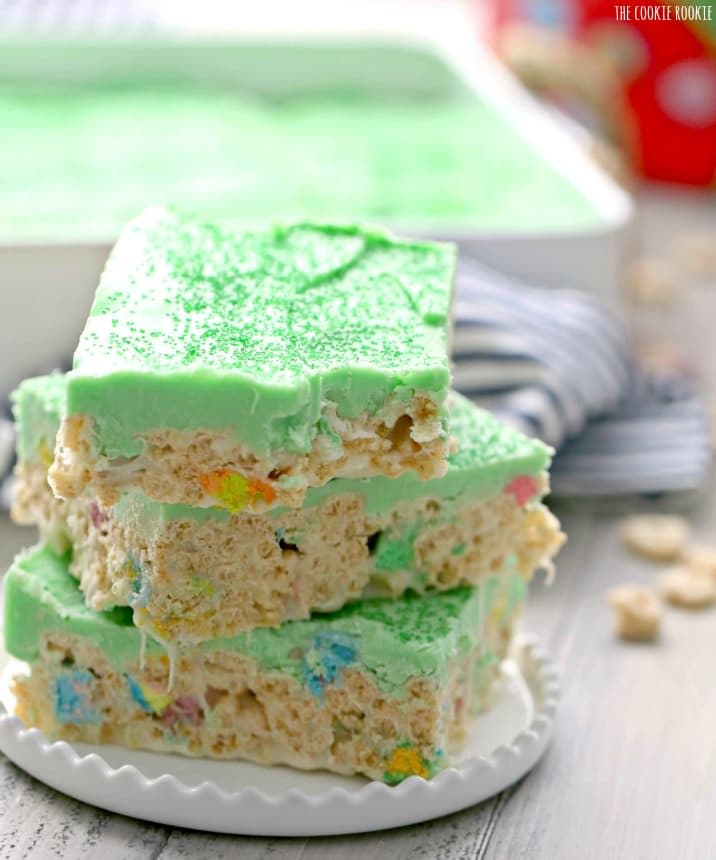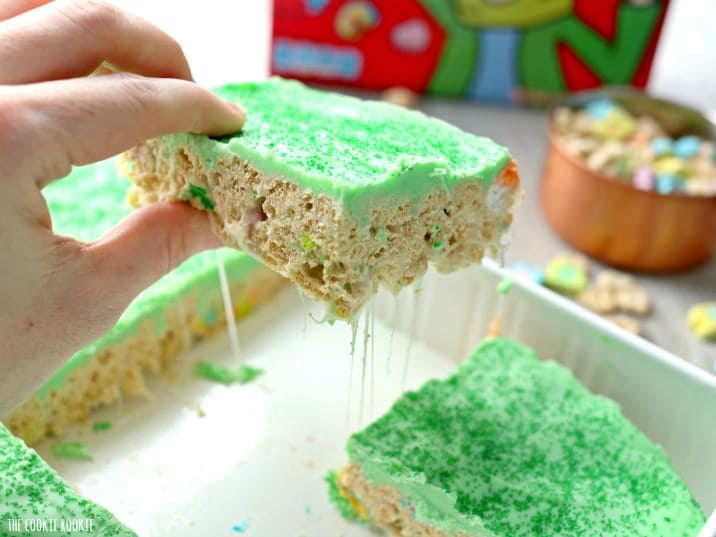 Enjoy!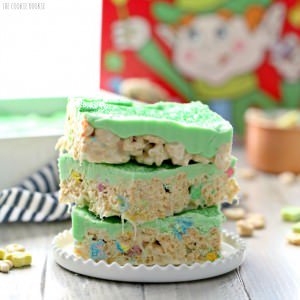 Iced Lucky Charms Treats
Print
Ingredients
1

10 ounce bag jumbo marshmallows (or 1/2 bag small marshmallows, 8 ounces)

6

tablespoons

butter.

6

cups

Lucky Charms

10

pieces

vanilla almond bark

3/4 of a package

1

tablespoon

shortening

Green gel food coloring

optional
Instructions
In a large skillet or pot, heat butter over medium heat.

Spray a large mixing bowl with nonstick spray. Pour the Lucky Charms into the bowl and set aside.

Add the marshmallows and stir constantly until mostly melted. Turn off the heat and continue stirring until completely melted.

Pour the marshmallows over the Lucky Charms and use a mixing spoon to stir until the marshmallows fully cover all of the lucky charms.

Spray a 9x13 baking dish with nonstick spray. Pour the marshmallow/Lucky Charms mixture into the dish and press down to fill the dish. Set aside.

In a microwave safe bowl, heat the almond bark and shorting for 90 seconds on high. Remove and stir until completely melted. Add food coloring if desired.

Pour the almond bark over the Lucky Charms and use a spoon or spatula to spread evenly.

Allow to cool in the fridge for about 20 minutes until almost bark is firm. Slice and serve!