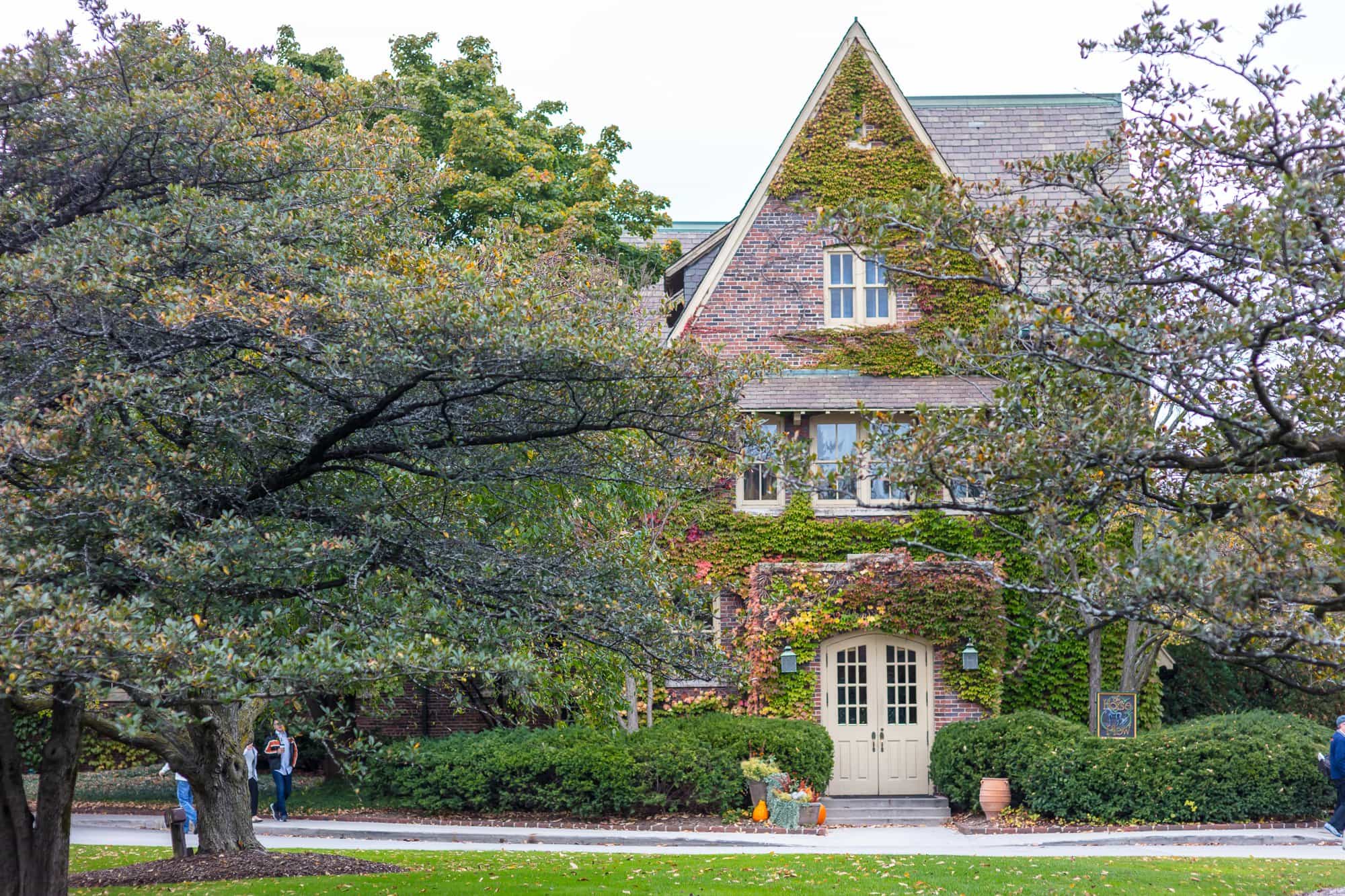 This blogging gig is my dream job for many reasons (eating cheese for a living? check.), but travel is one of my absolute favorite parts. I have gotten to go to so many amazing places because of this crazy little corner of the internet; Rome, Barcelona, Nashville, allllll over California, Myrtle Beach, Traverse City, New Orleans, just to name a few favorites, but this Fall I had the pleasure of attending the Kohler Food and Wine Experience and it could not have been more magical. How did I get so lucky?? I thought you might like to see some pics from the trip, and by "some" I mean A LOT, so brace yourselves! Luckily Kohler is unbelievably beautiful and amazing!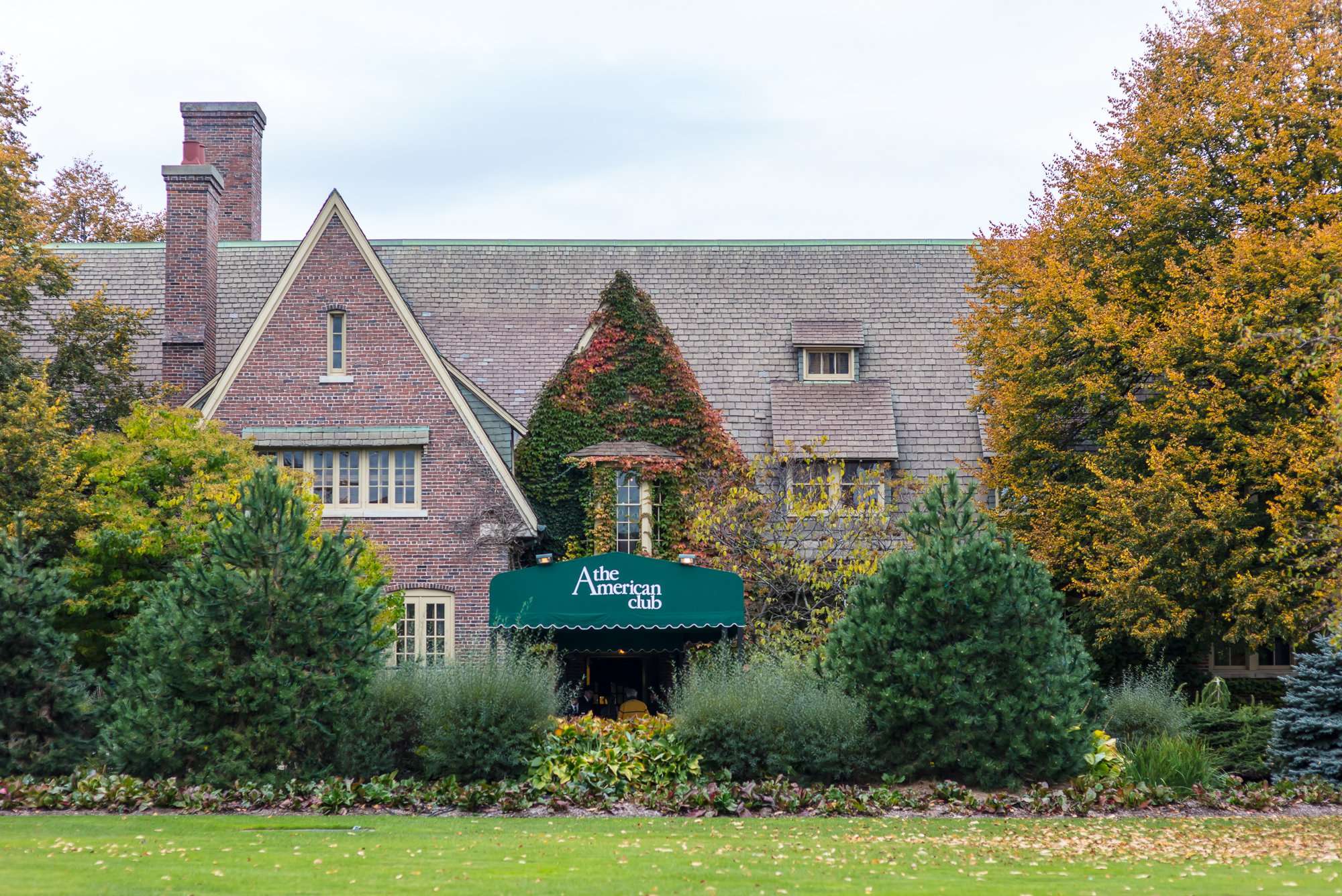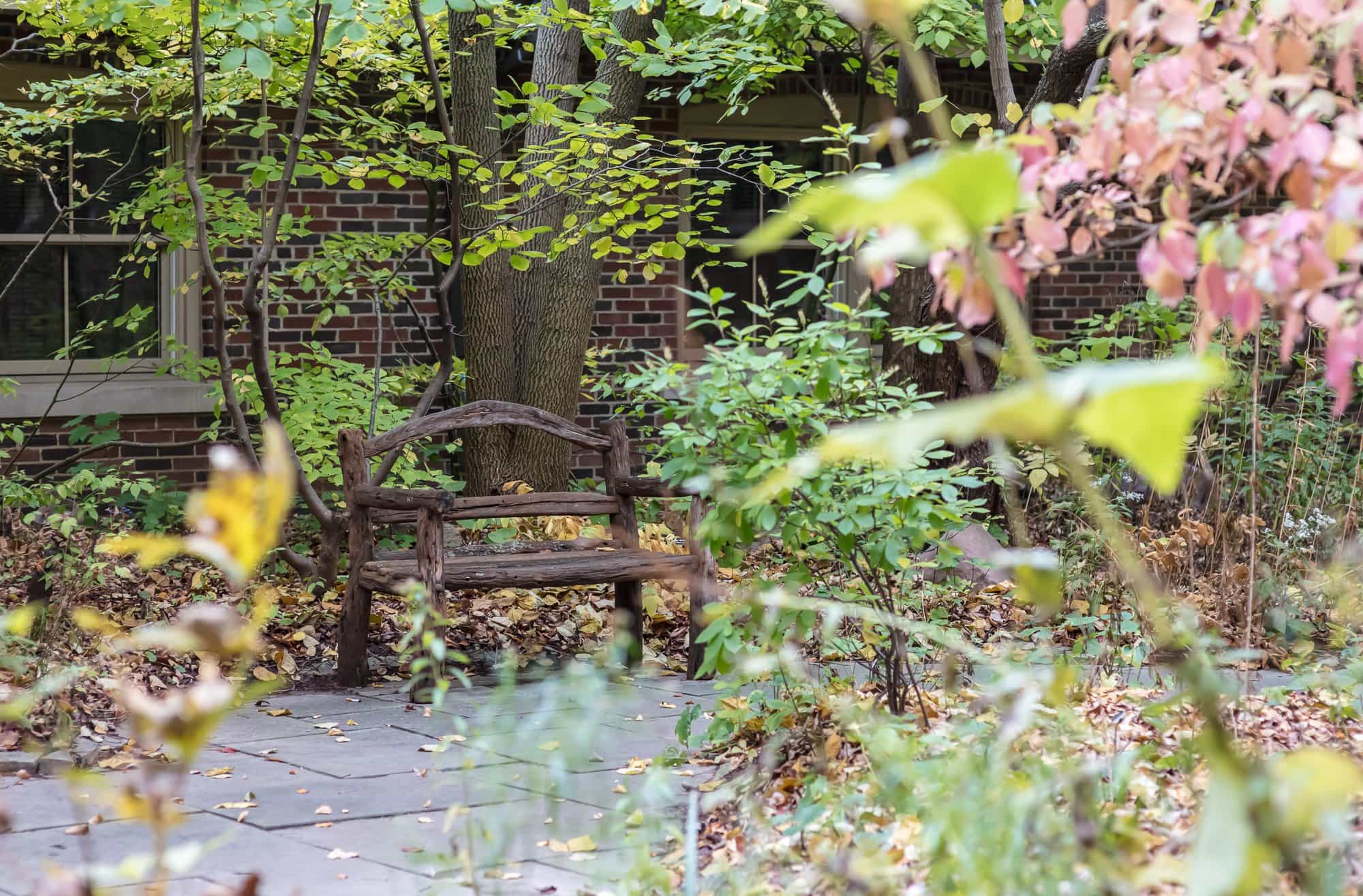 Before visiting Kohler, Wisconsin, I only knew the Kohler Company for their bath fixtures and faucets. I knew they stood for quality and if I could have them all throughout my house, I would, but I didn't know that they encompassed so much more. Kohler, actually a quaint village in Wisconsin, is where Kohler the company started, and continues today. It's a family owned business that it the pride of the town, owning so many small businesses on the side and employing almost everyone you meet. It's like the name inspires greatness in every way thought the village, from the chocolateir to the yoga studio to the spa. People are kind, generous, and wanting to do their absolute best. It is such a neat place to visit.
We got to stay at the AMAZING American Club, and I can't say enough good things about this beautiful resort. It's actually the only 5 Star Resort in the Midwest, and for good reason. It is just simply beautiful, with kindness, professionalism, and class around every turn. I believe it's the most impressive place I've ever stayed, and I just can't wait to go back. If you ever get the chance to go…GO! Kohler the town is amazing, and The American Club makes it all the more a great experience.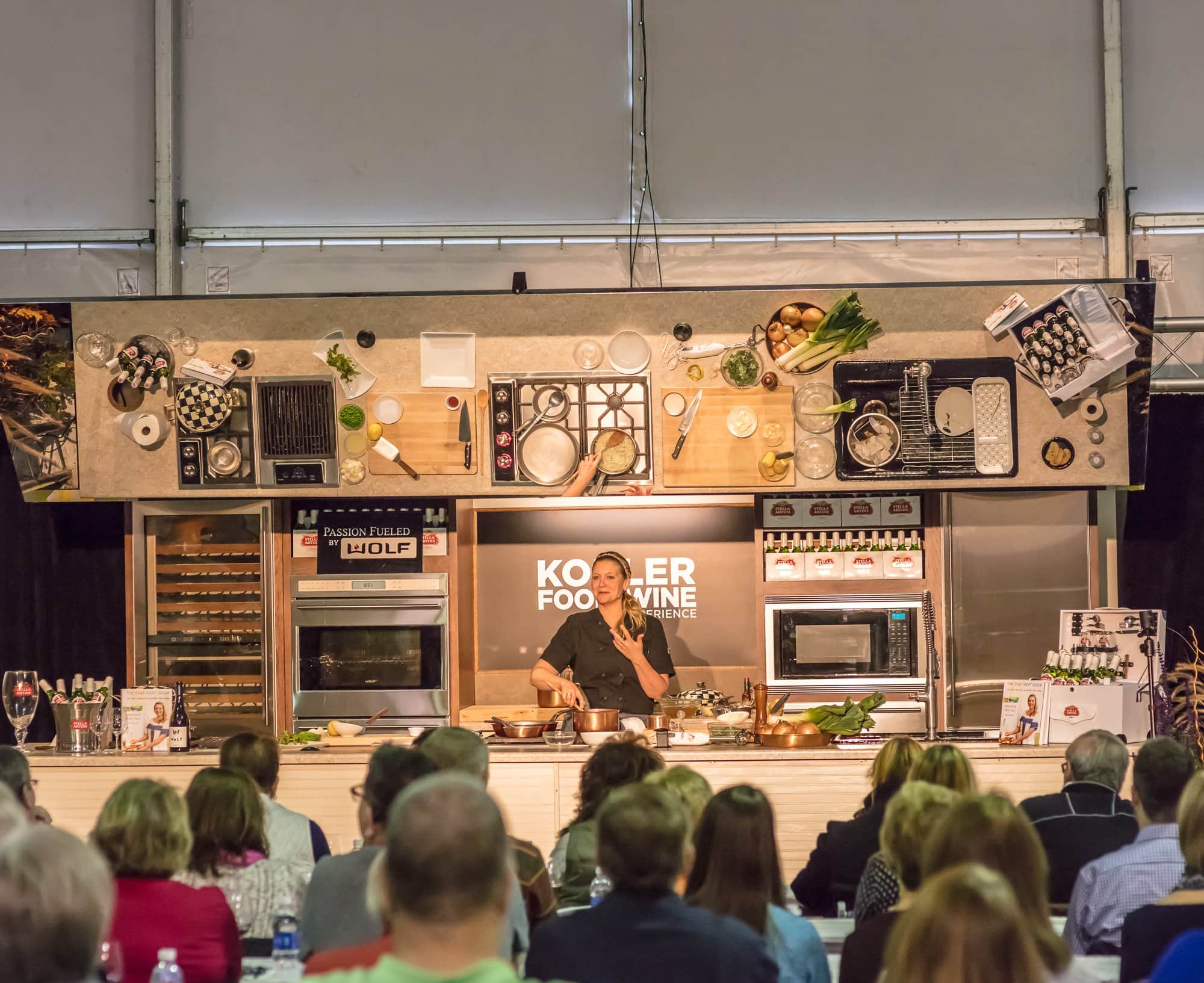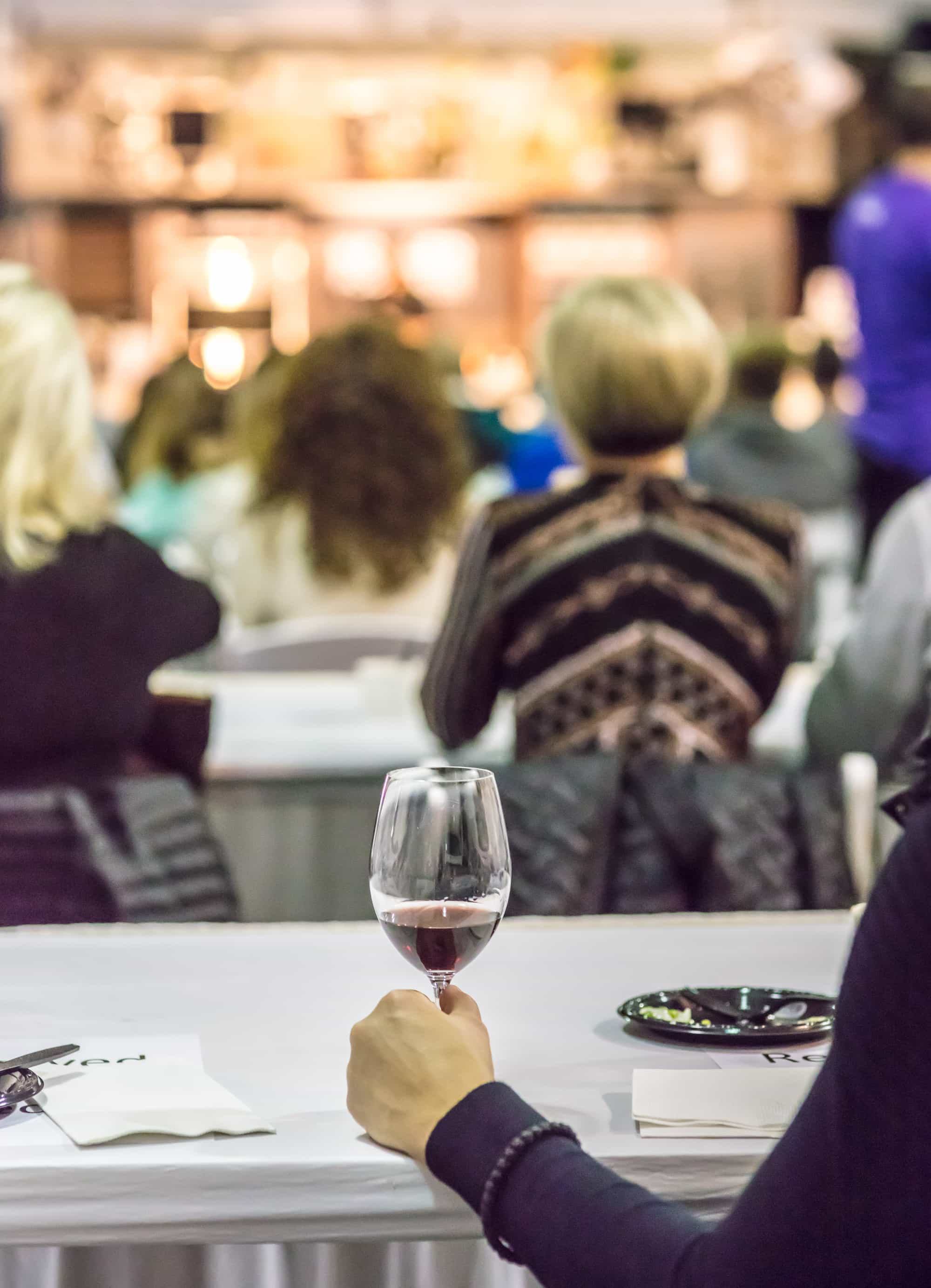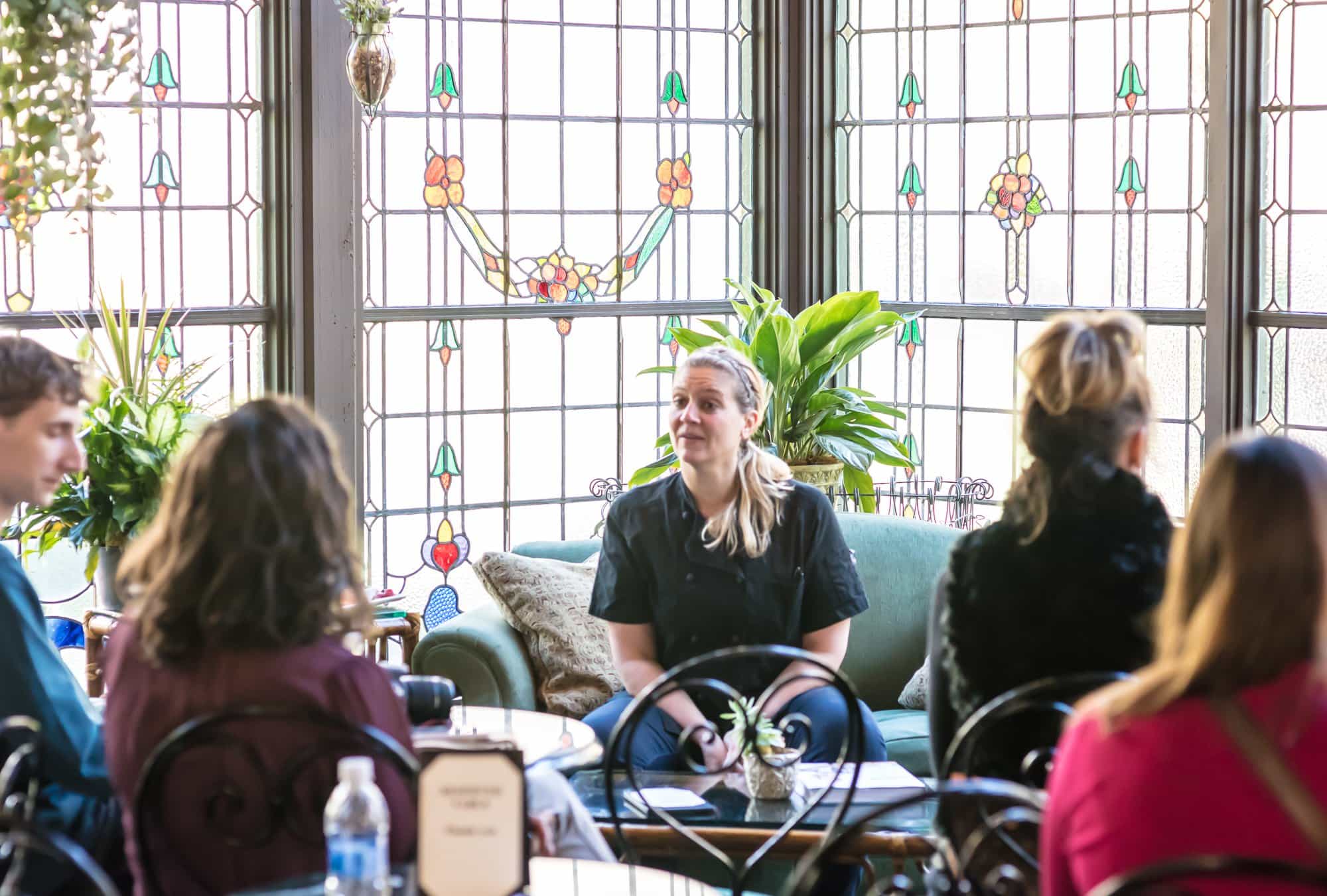 The Food and Wine Experience itself is also something you must see in person. So much good food paired with so much good wine = SO much to love! Celebrity chefs (Aaron Sanchez, Amanda Freitag, Spike Mendelsohn, and Fabio Viviannidoing just to name a few that attending this year) doing  demos, tastings at every turn, and foodie talk for days. This girls dream! We got in some Q&A time with Chef Amanda Freitag and she was so lovely and down to Earth. I was in Heaven!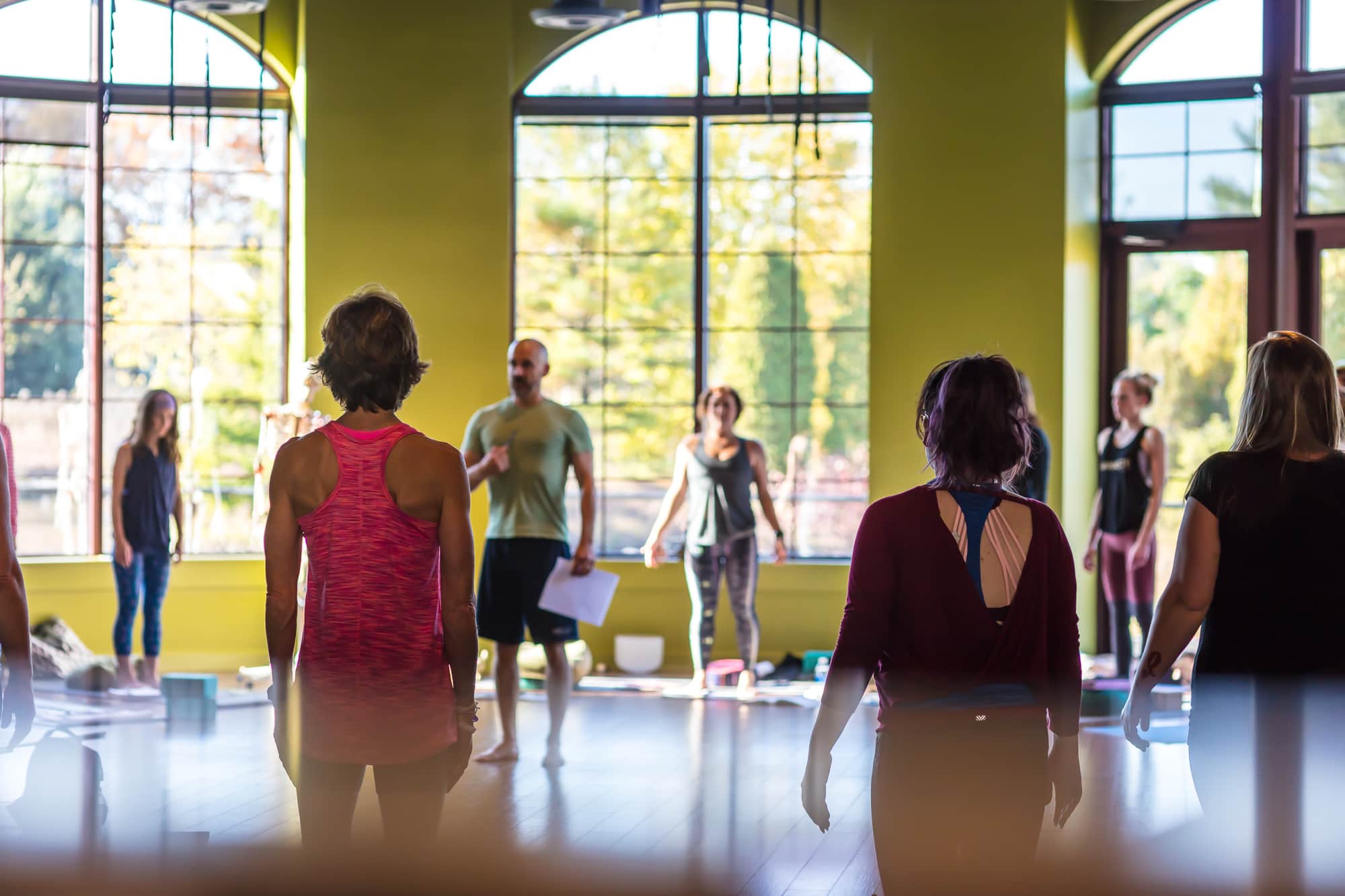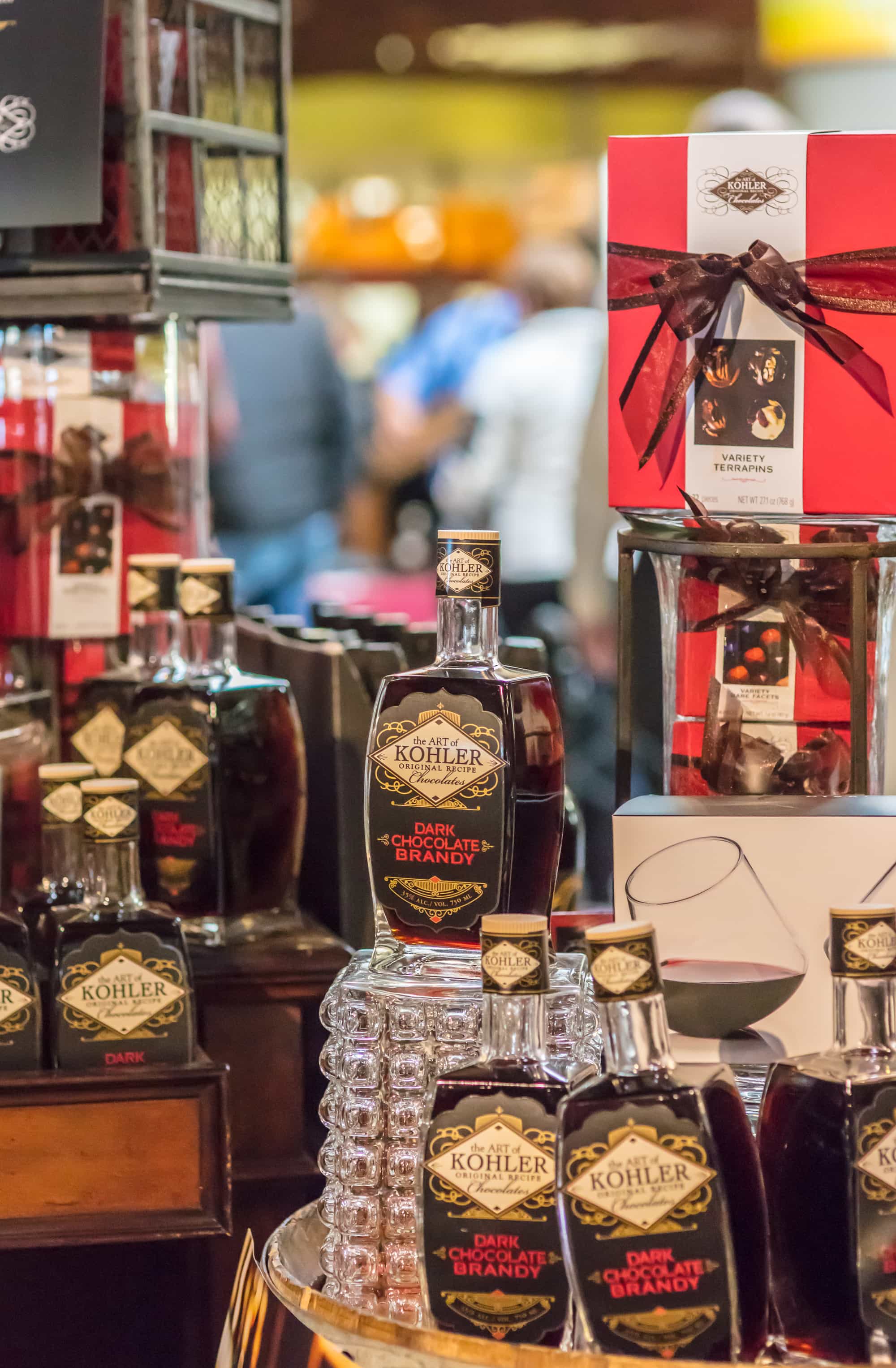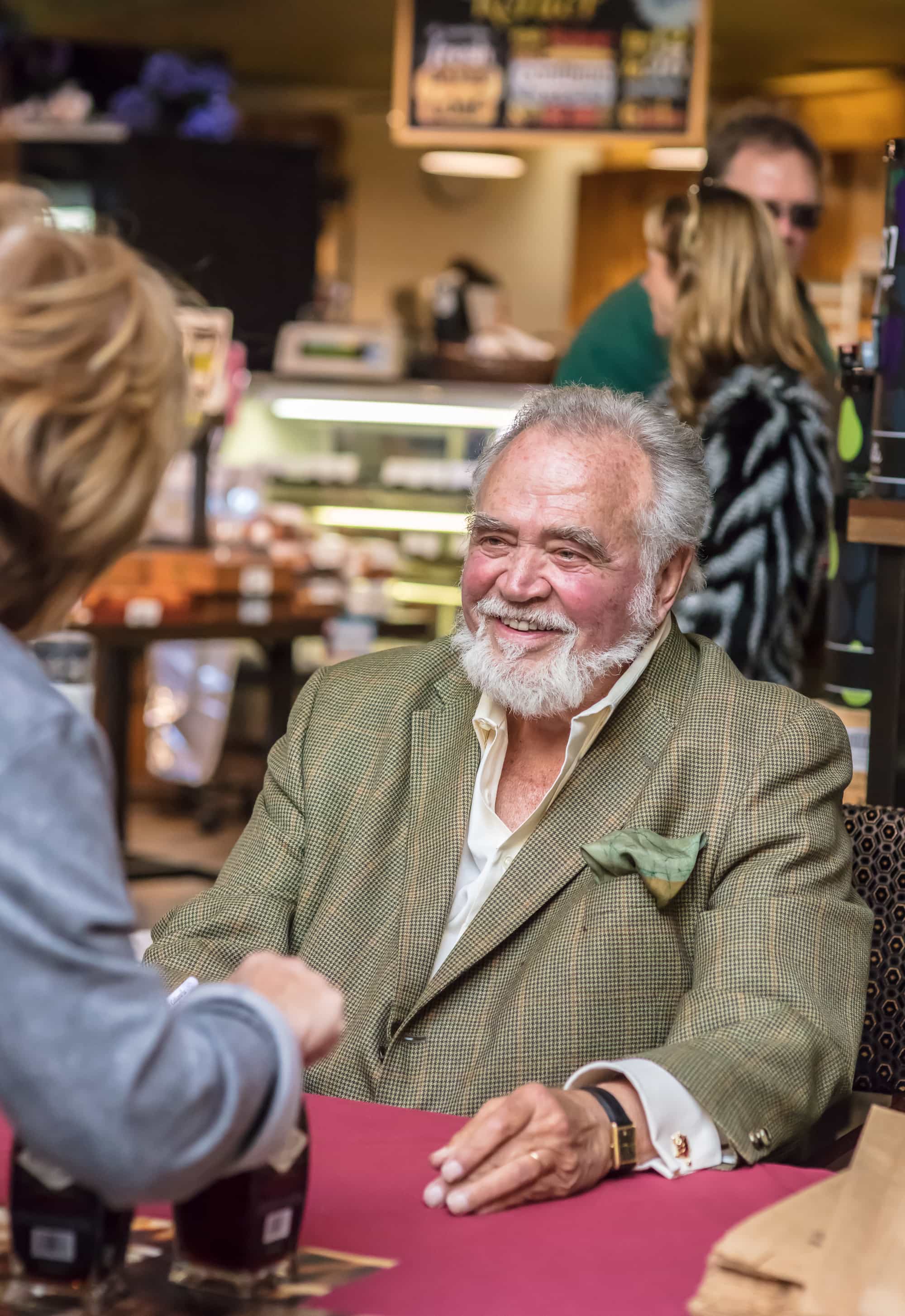 Kohler has so many fun things to do even besides the Food and Wine Experience. We got to go shooting, exploring, hit up the SPA (The absolute best massage of my ENTIRE life you guys!), and get a special tasting of Kohlers new DARK CHOCOLATE BRANDY. If you buy one specialty liquor this year, let it be this! It is absolutely divine and not too sweet…just right. I can't wait to pour it over ice cream, mix it into coffee, and everything in between.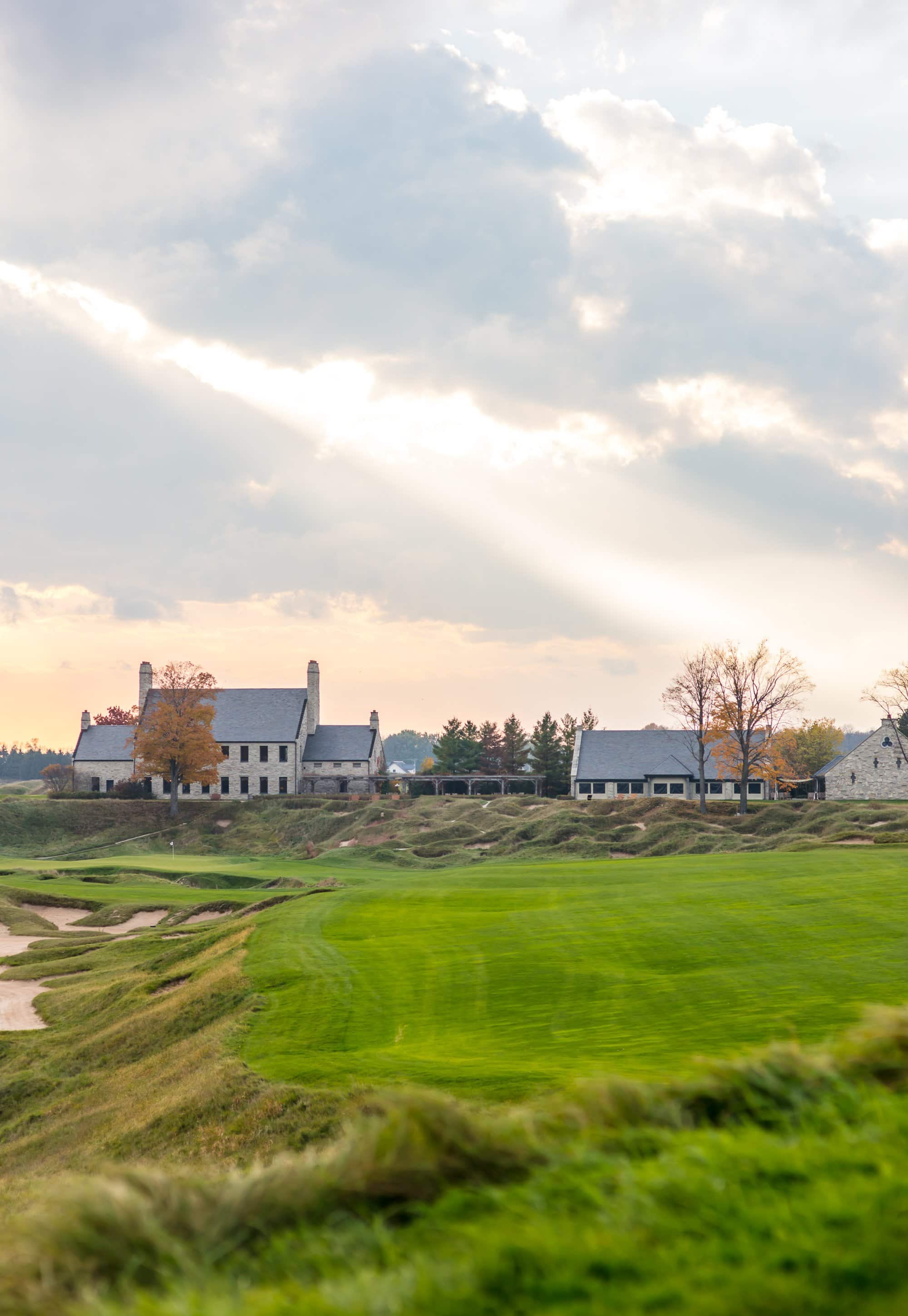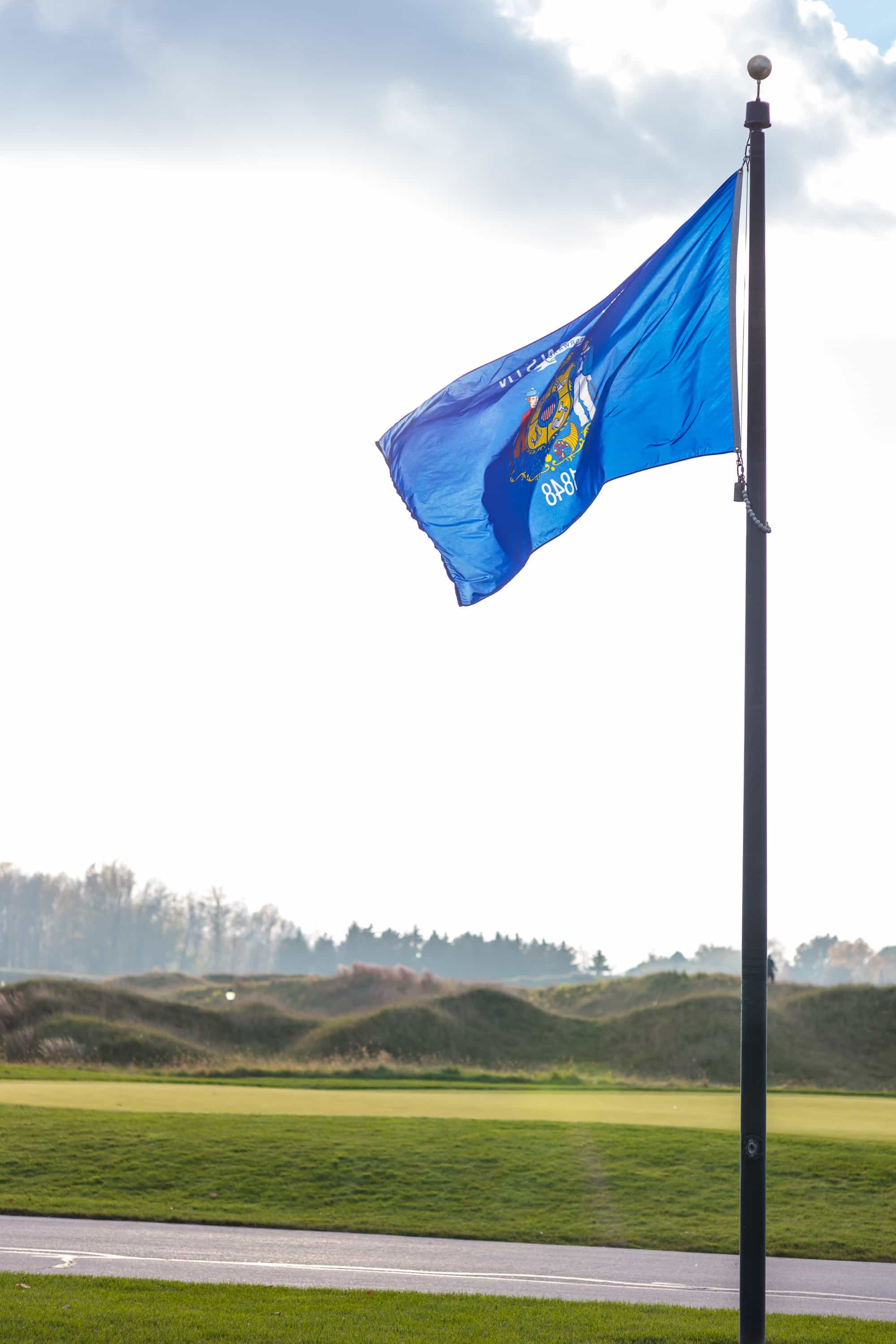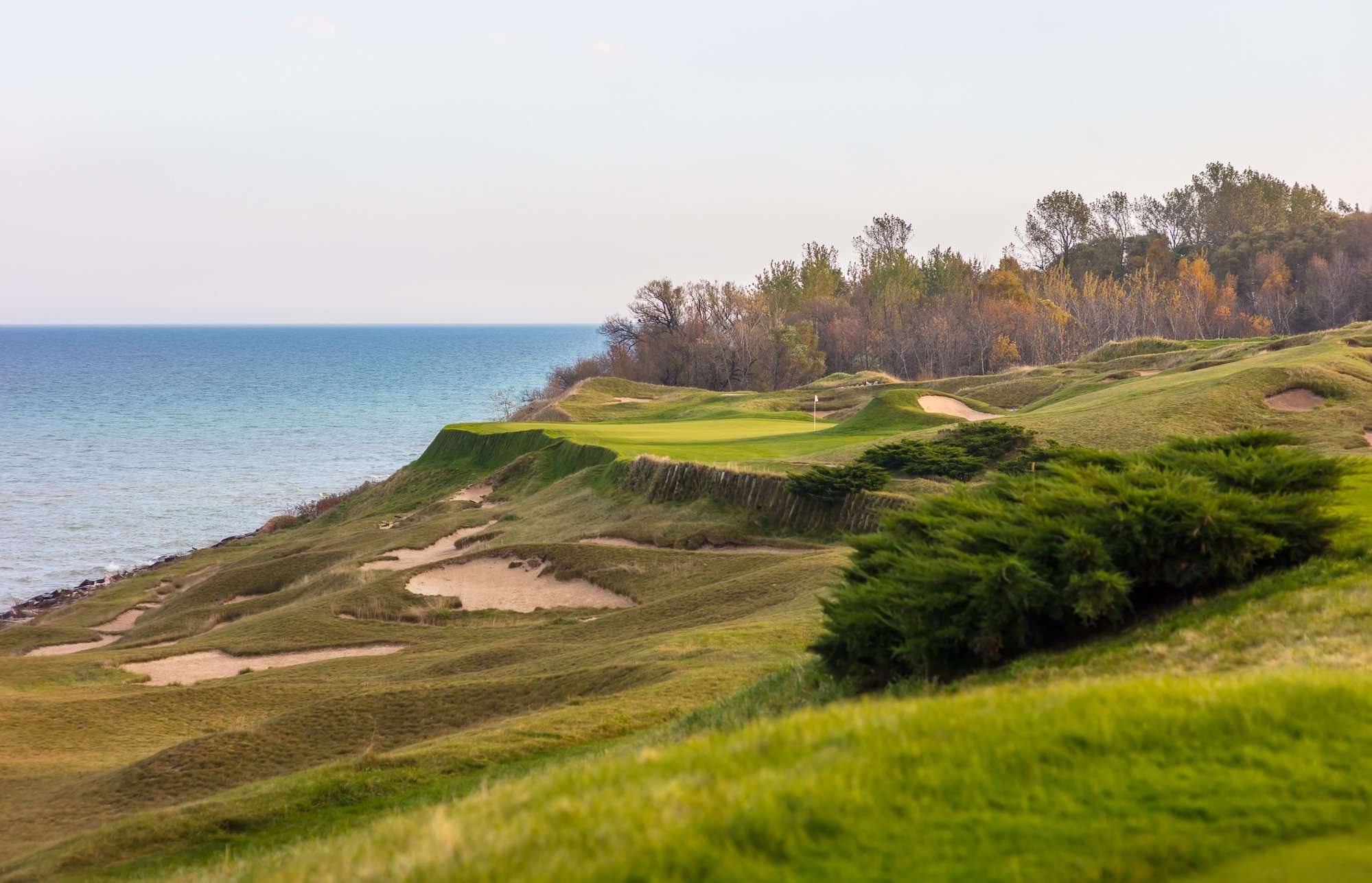 One of my favorite parts of the trip was visiting the Whistling Straights Golf Course just outside Kohler. Talk about stunning. I actually felt transported to another part of the world while we were there. It was the only time I felt truly guilty about being able to attend this trip, because I know how much Pat would have just loved to play at this course. Bonus for me, because we will just have to go back! Whistling Straights has been the home to three PGA Championships and is hosting the Ryder Cup 2020! It's an absolute destination and even if you don't play, go tour the grounds. And eat at the restaurant. Such a treat.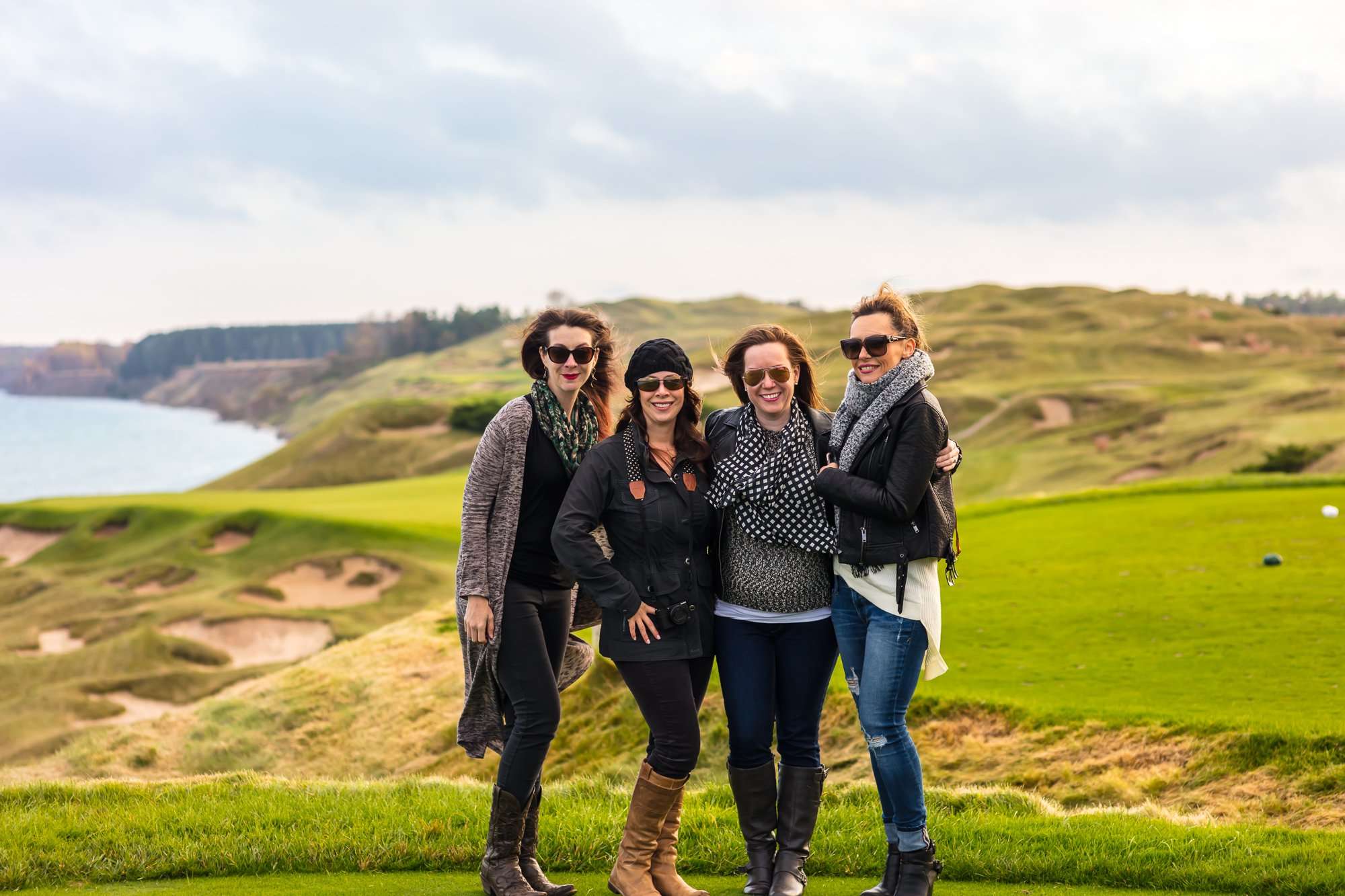 I couldn't have asked for a more amazing trip with more amazing ladies; Rebecca from Foodie with Family, Sommer from A Spicy Perspective, and Katerina from Diethood. So many laughs, such good food, and so many moments of awe as we toured this amazing town. I actually didn't realize places this wonderful existed in the US. I hope you get to visit someday soon! Here is a list of my favorite things to do in Kohler:
Stay at the AMAZING American Club Resort
Get a massage or facial at the Kohler Waters Spa
Go Trap Shooting, have a delicious intimate dinner, or just explore River Wildlife
Visit the Kohler Design Center to see all the ways you want to update your house (I DIE)
Shop in town and make a stop at the Craverie Chocolatier Cafe and stuff your face with all the chocolate! (Be sure you try the world famous Terrapins!)
Attend all the food and wine demos at the Kohler Food and Wine Experience 2017! A must see for sure.
Thanks so much Kohler for allowing me to explore your beautiful town. I'll never forget it! If you readers get to go soon, I'd love to hear about your trips. I just know you're going to be blown away. xoxo