Loaded Baked Potato Salad, the ultimate BBQ side dish! This twist on a classic side is loaded with chives, bacon, cheese, and more!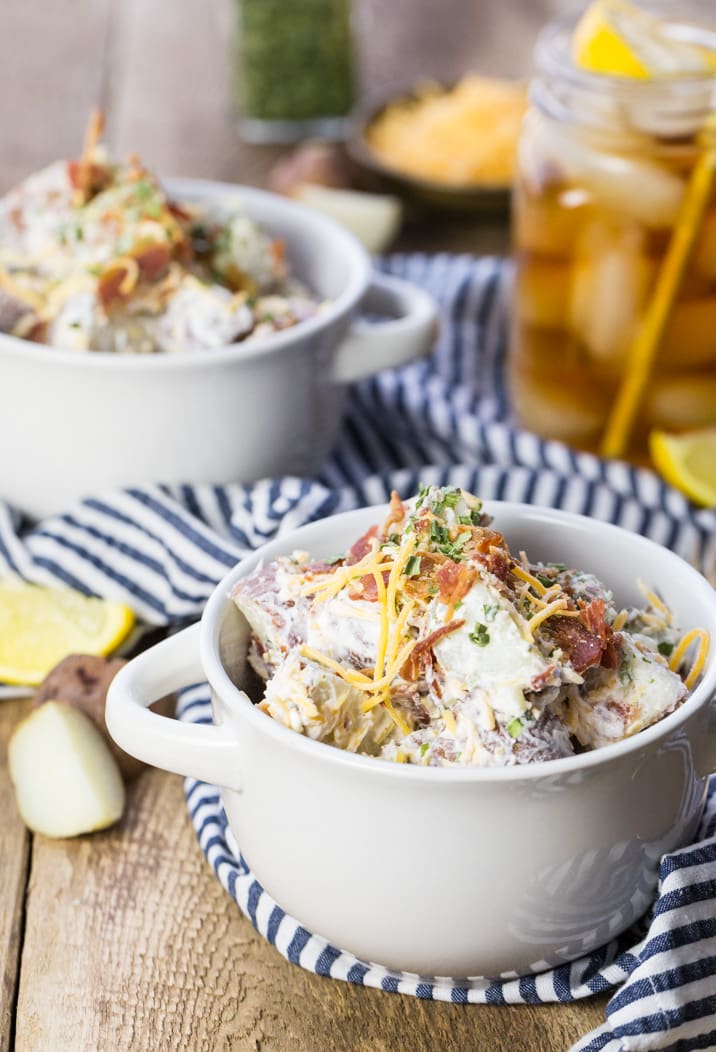 I just flew back to Saint Louis last night from a week long adventure in California! Four stops, around 600 miles in a car, DELICIOUS wine, great conversation, and so many memories (more details to come asap!).  I'M TIRED!! But so worth it.  And coming home to Pat and the fur babies? Heaven.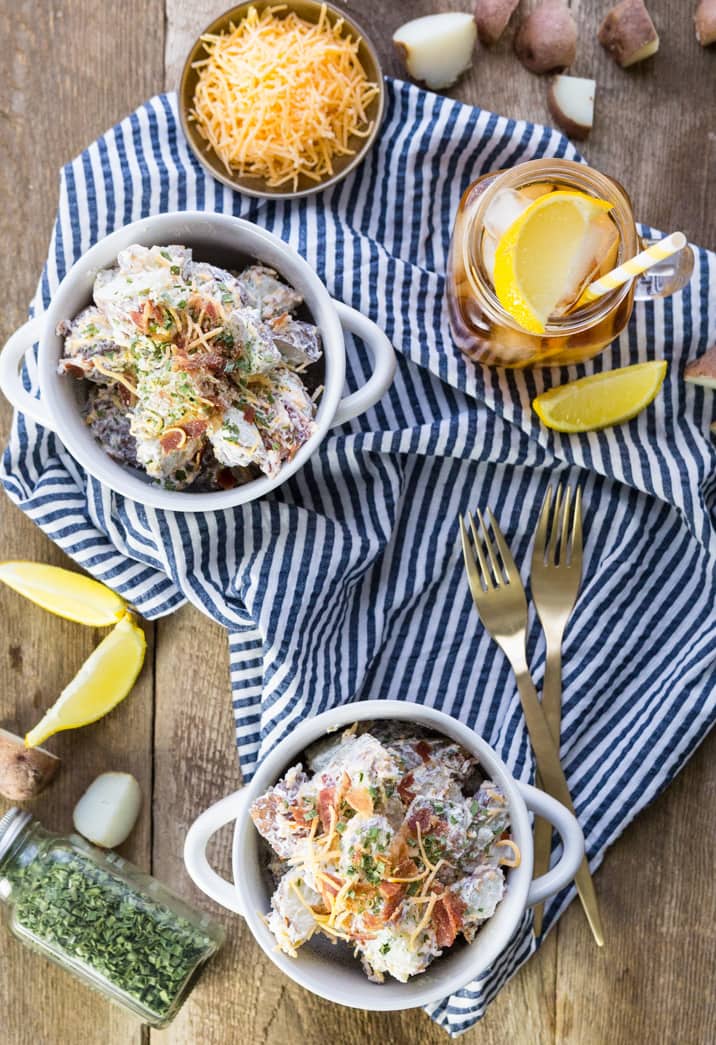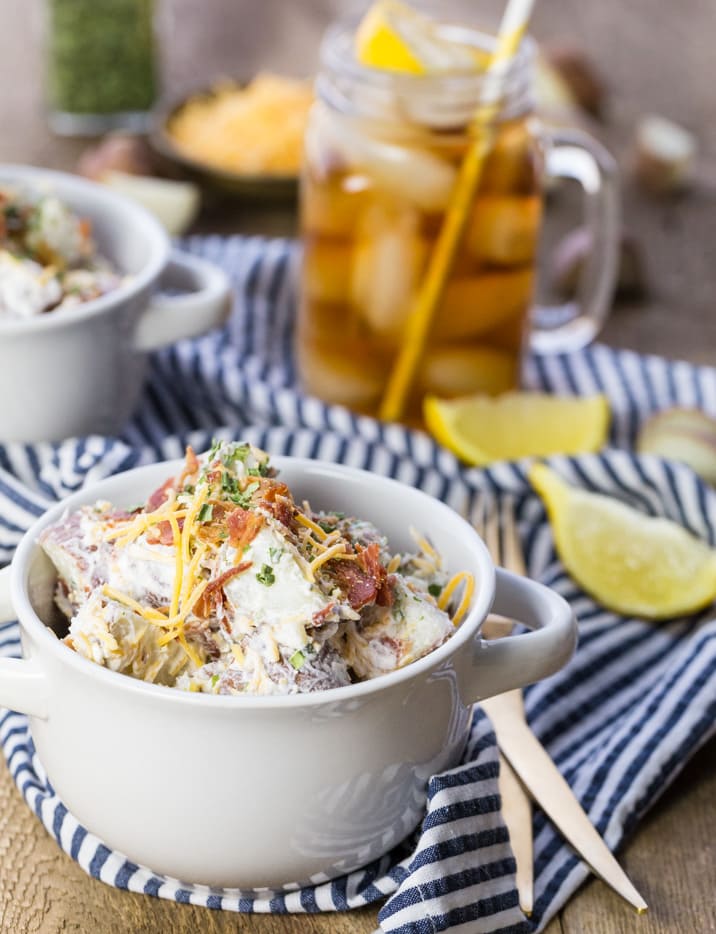 So while I recover and lay in bed all day with my cat and dog (sorry for the cat haters out there!), I've made some Loaded Baked Potato Salad to hold you all over for more recipes next week!
This Baked Potato Salad…you guys.  Everything that is good and right in the world.  Sour cream? Cheese? Bacon? Chives? YEP. Easy, affordable, BBQ side dish perfection!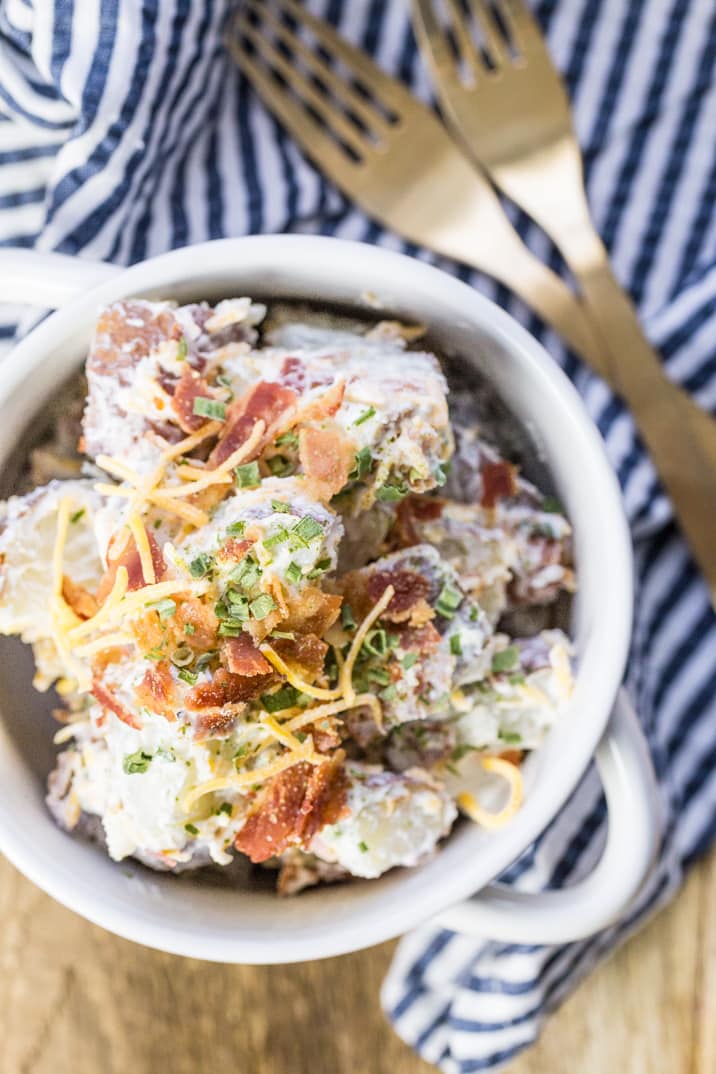 Be sure to stop by Real Housemoms where I'm sharing the recipe for this sinful goodness.  Happy Summer!

JOIN OUR MAILING LIST
TO GET COOKING!
Subscibe to recieve all the latest, greatest, and EASIEST recipes sent straight to your email inbox. If we post something yummy, you'll be the first to know.