i have very exciting news for a small-time blog like me…i've been asked to be a contributor for one of my favorite recipe blogs, My Cooking Spot! Erin Kennedy, owner of My Thirty Spot (which is awesome), has branched out her brand and made a recipe blog at My Cooking Spot. i'm so very honored that she considered me as a contributor…and i can't wait to create recipes for her! my first submission is one of my favorite recipes i've done so far…loaded sweet potato chips!
i love chocolate covered potato chips…they're so good…but these are GREAT. my favorite side dish at Thanksgiving has always been sweet potato casserole…and these chips are going to hold me over until then. they just taste like home. and aren't they fun and cute?!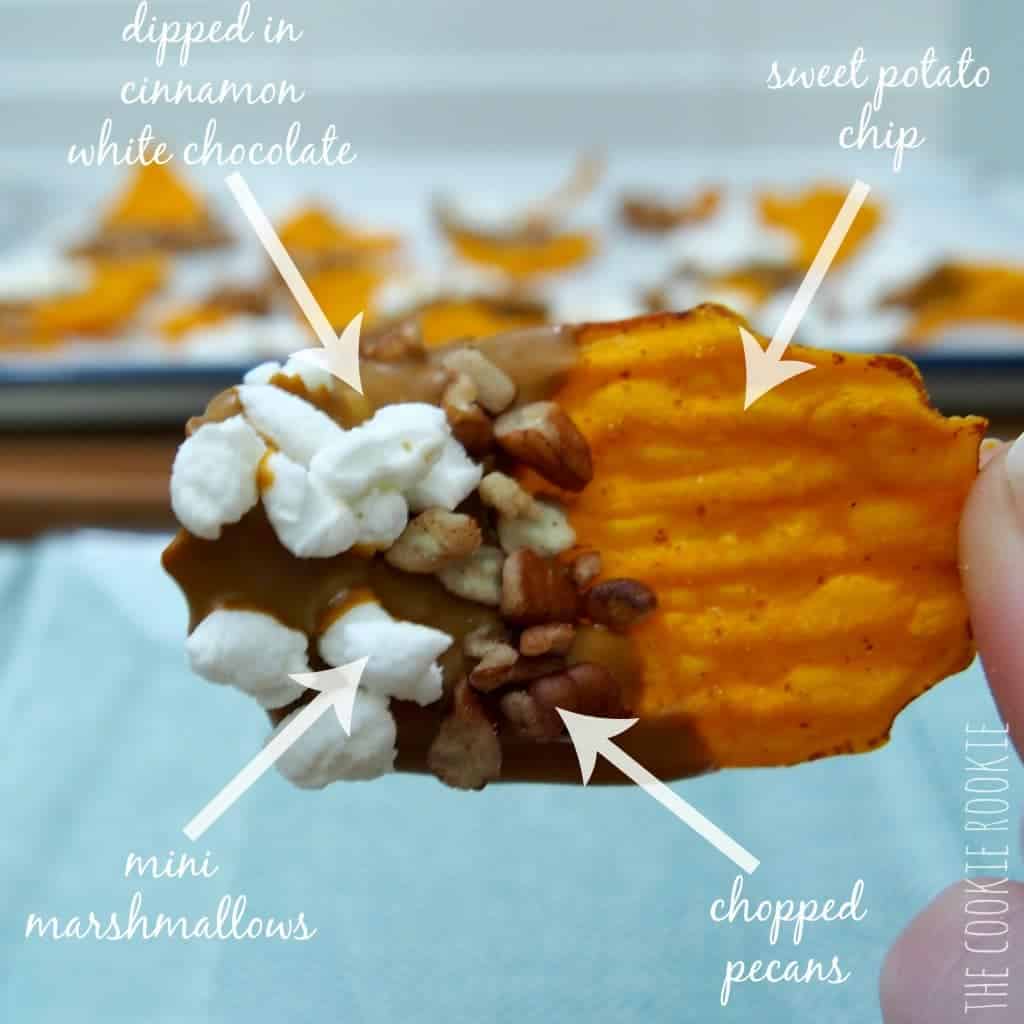 dipped in a mixture of cinnamon baking chips and white chocolate, and topped with chopped pecans and mini marshmallows. salty and sweet…the best combination.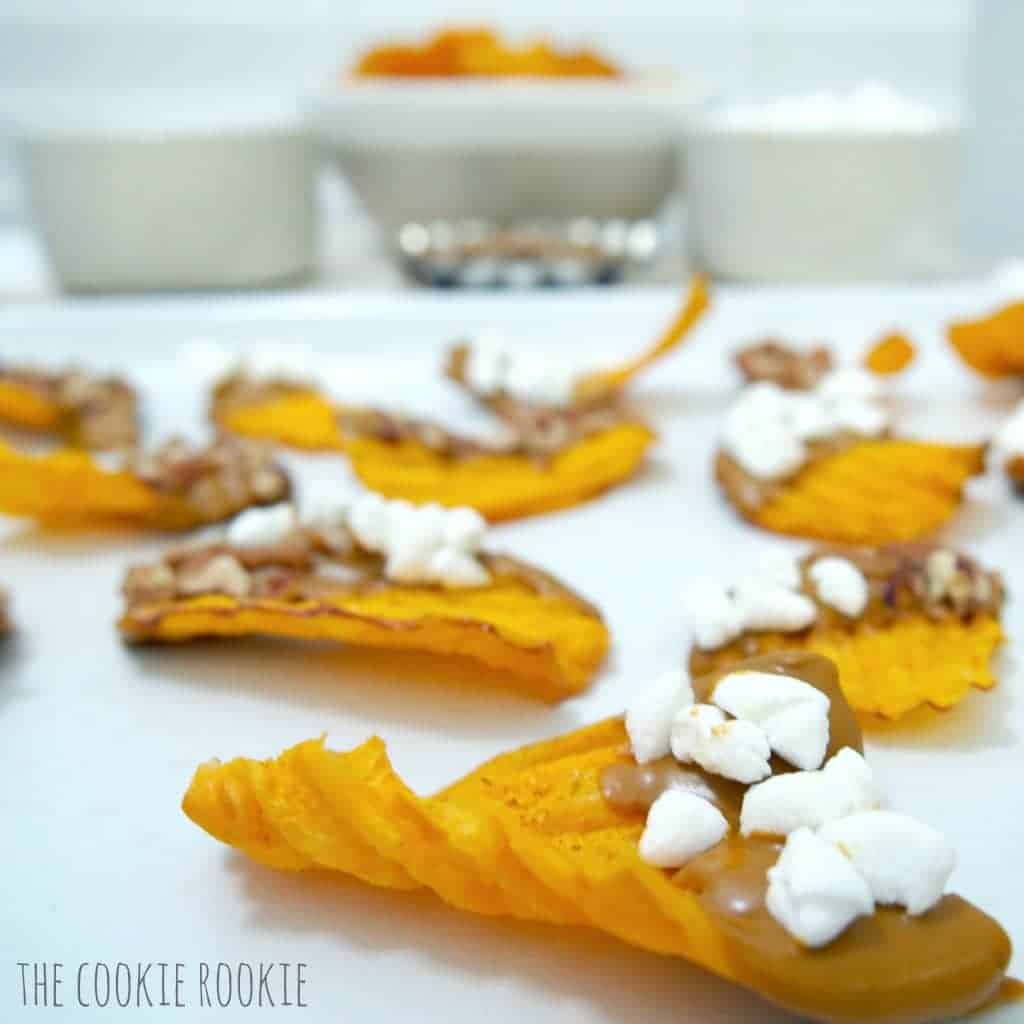 click HERE to see my full post on My Cooking Spot, first ever contributing piece!! i'm like a proud mama. and don't miss out on the giveaway we have going on this week!!! check out the giveaway HERE.