Loaded Sweet Potato Skins! The perfect fun and delicious side dish for Thanksgiving.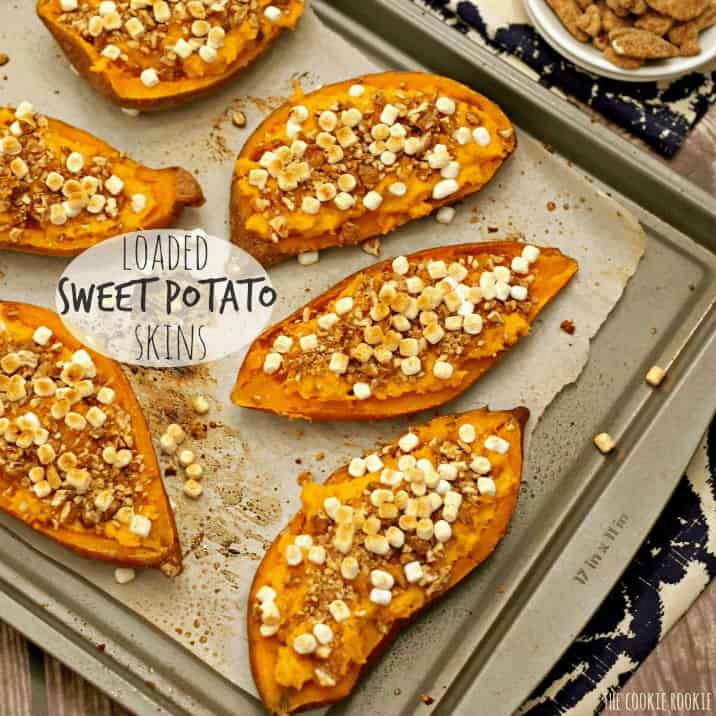 Sweet Potato Skins
Is it seriously October? Is Thanksgiving really next month?? Are the Kansas City Royals really (WINNING) in the playoffs?? This year has FLOWN by. It's only a matter of time before Christmas tunes are taking over every radio station and Dill is hiding inside our Christmas tree (his happy place). The holidays are a food bloggers superbowl. The best time of the year for the foodies!! I feel like this site is seriously lacking in good side dish recipes, so I've been cooking up some fun options for Thanksgiving. A couple weeks ago I posted Pear and Blue Cheese Brussels Sprouts (DON'T BE SCARED!!), and these Loaded Sweet Potato Skins would be the perfect addition to any Thanksgiving table! Two down, lots to go.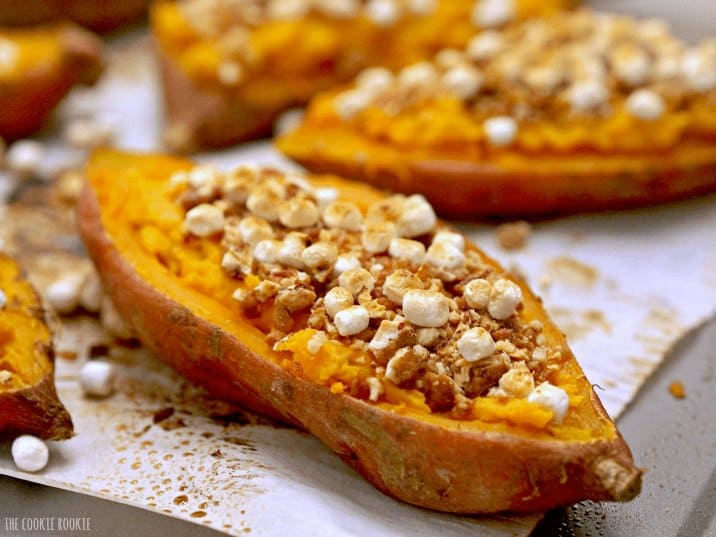 These remind me of Loaded Sweet Potato Skins at steak places.
Those are always my favorite. The cinnamon sugar butter…I'm a fan. These are stuffed full of mini marshmallows, cinnamon sugar pecans, and honey cream cheese. Heaven.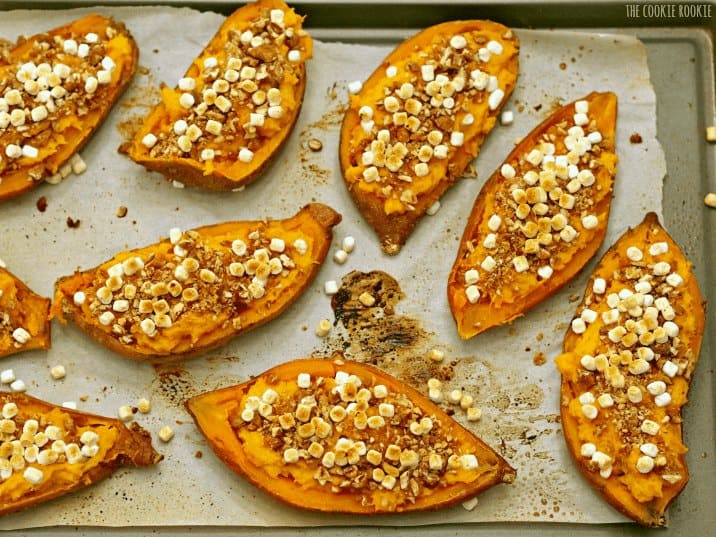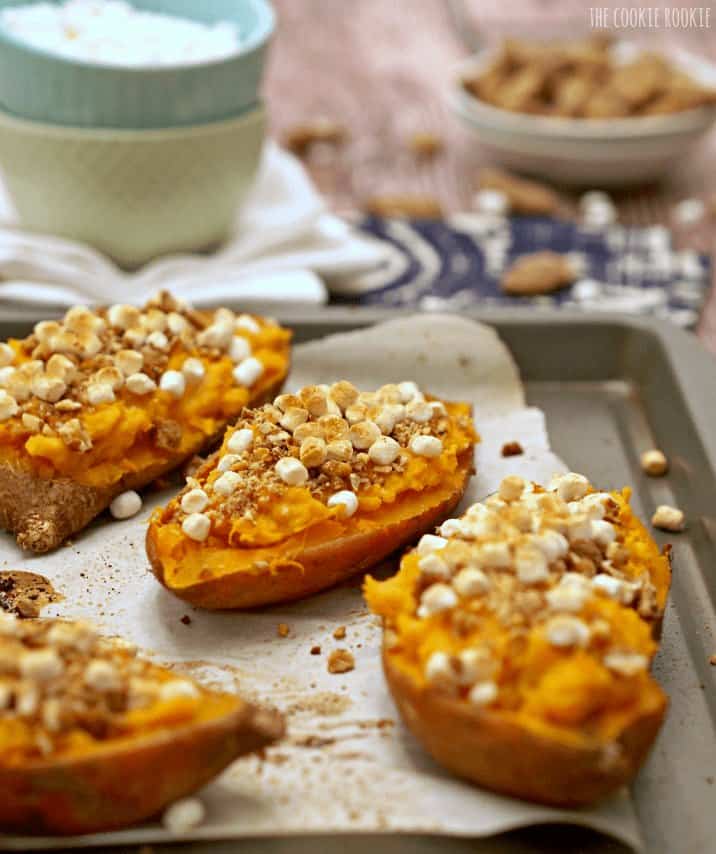 Aren't those toasted tiny little marshmallows so cute? I'm obsessed. I knew I had to use them somewhere fun this fall. These are just the perfect thing.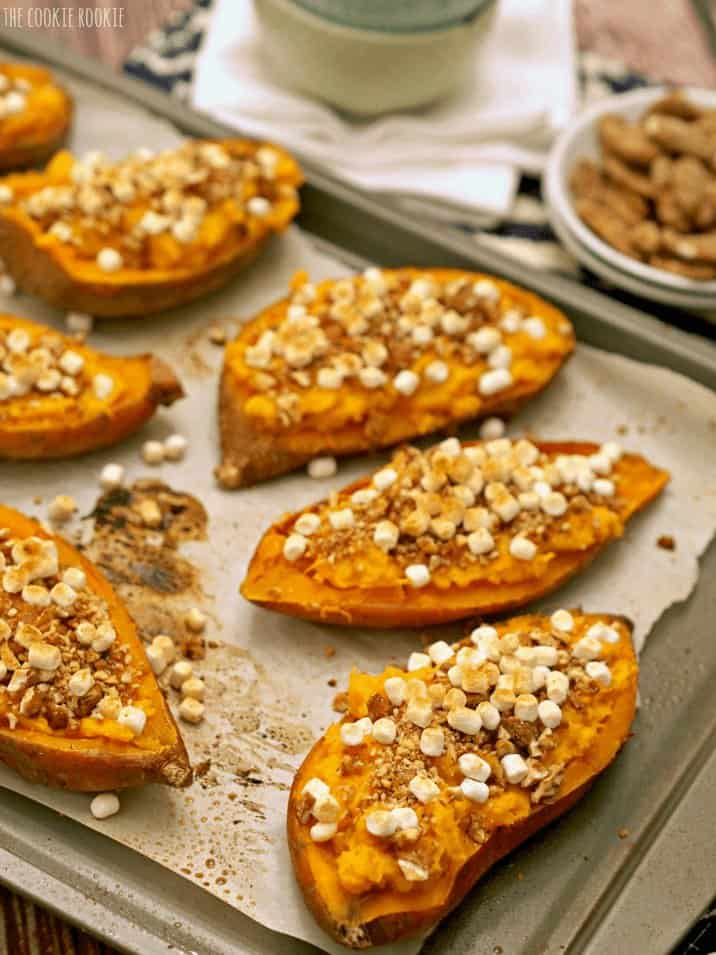 There are so many recipes I want to try before Thanksgiving. What are your family's favorites? I would love to hear about them! It will be here before we know it. MMMM.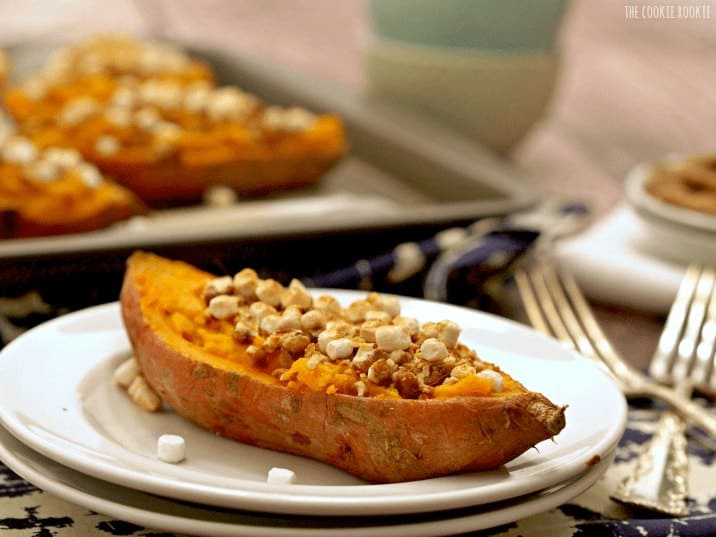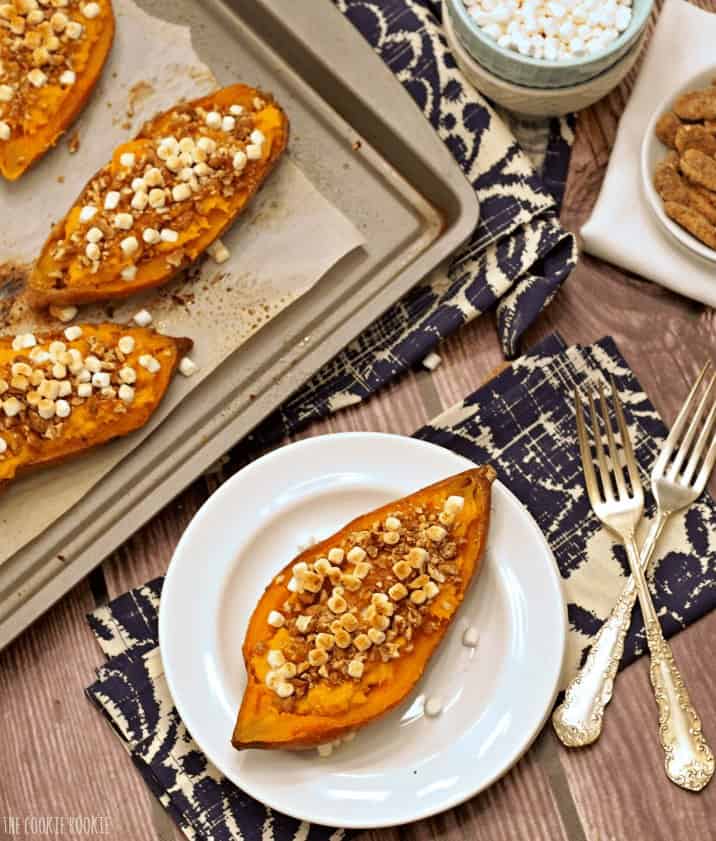 Enjoy!