MALTED INSTANT HOT CHOCOLATE MIX is so easy to make at home and perfect for homemade Christmas gifts! You'll never buy premade mix again! The added malt flavor takes it over the top and makes it one of my most favorite versions of hot cocoa!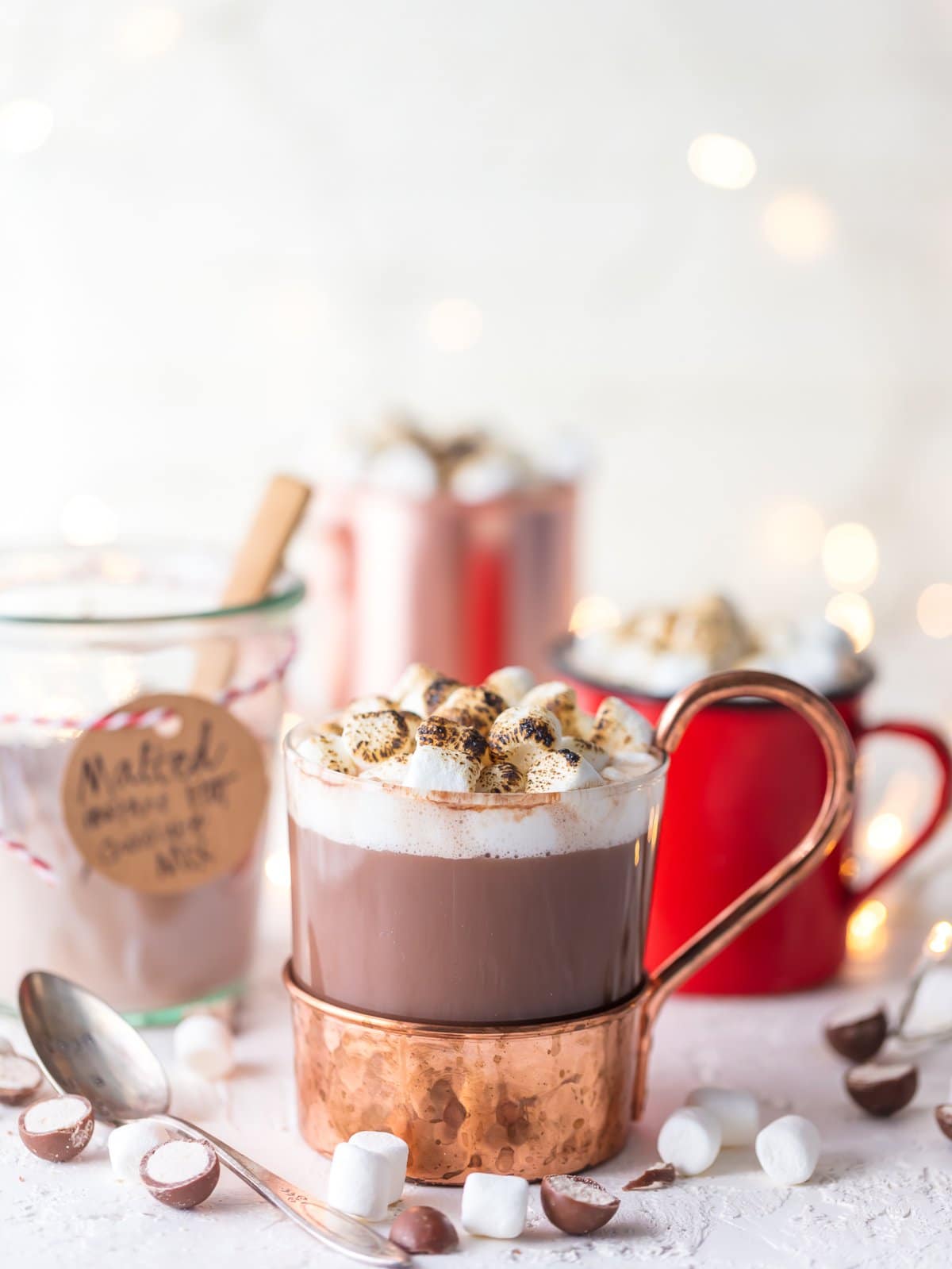 I just LOVE hot chocolate on cold winter nights. I have made a couple different favorite flavors, Slow Cooker Peppermint Hot Chocolate and even Spiked Pumpkin Pie Hot Chocolate…but both of those are the type that you make that day and have to drink right away while it's still good. Making a delicious Instant Mix lasts so much longer (up to 6 months!) and you don't have to wait for a slow cooker to do the magic.
Both styles are delicious, but I just love this easy option for making the perfect cup of cocoa. This Malted Instant Hot Chocolate Mix is a great thing to make for your family, homemade gift to give to friends and family, or the perfect treat to hoard all for yourself. YUM!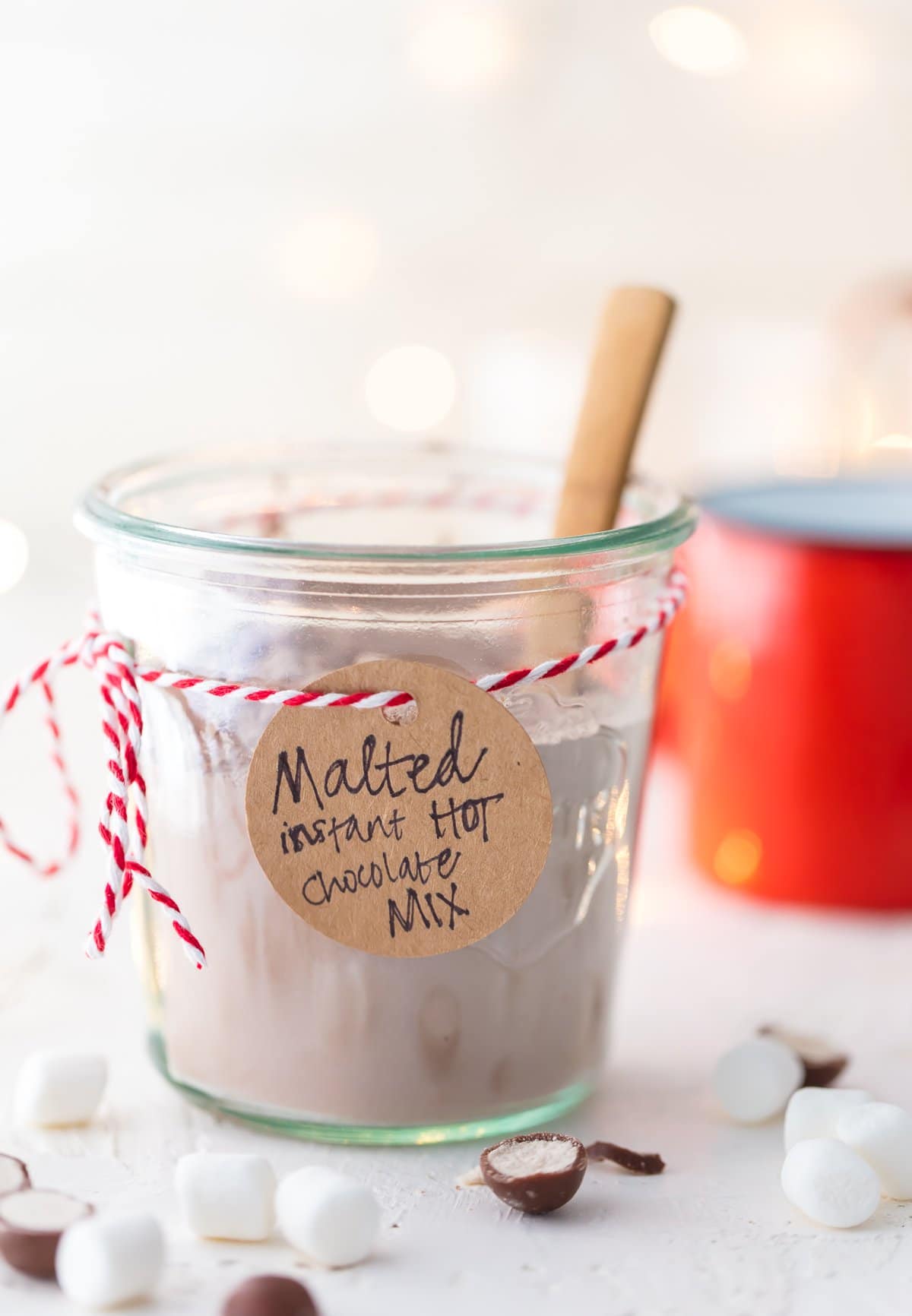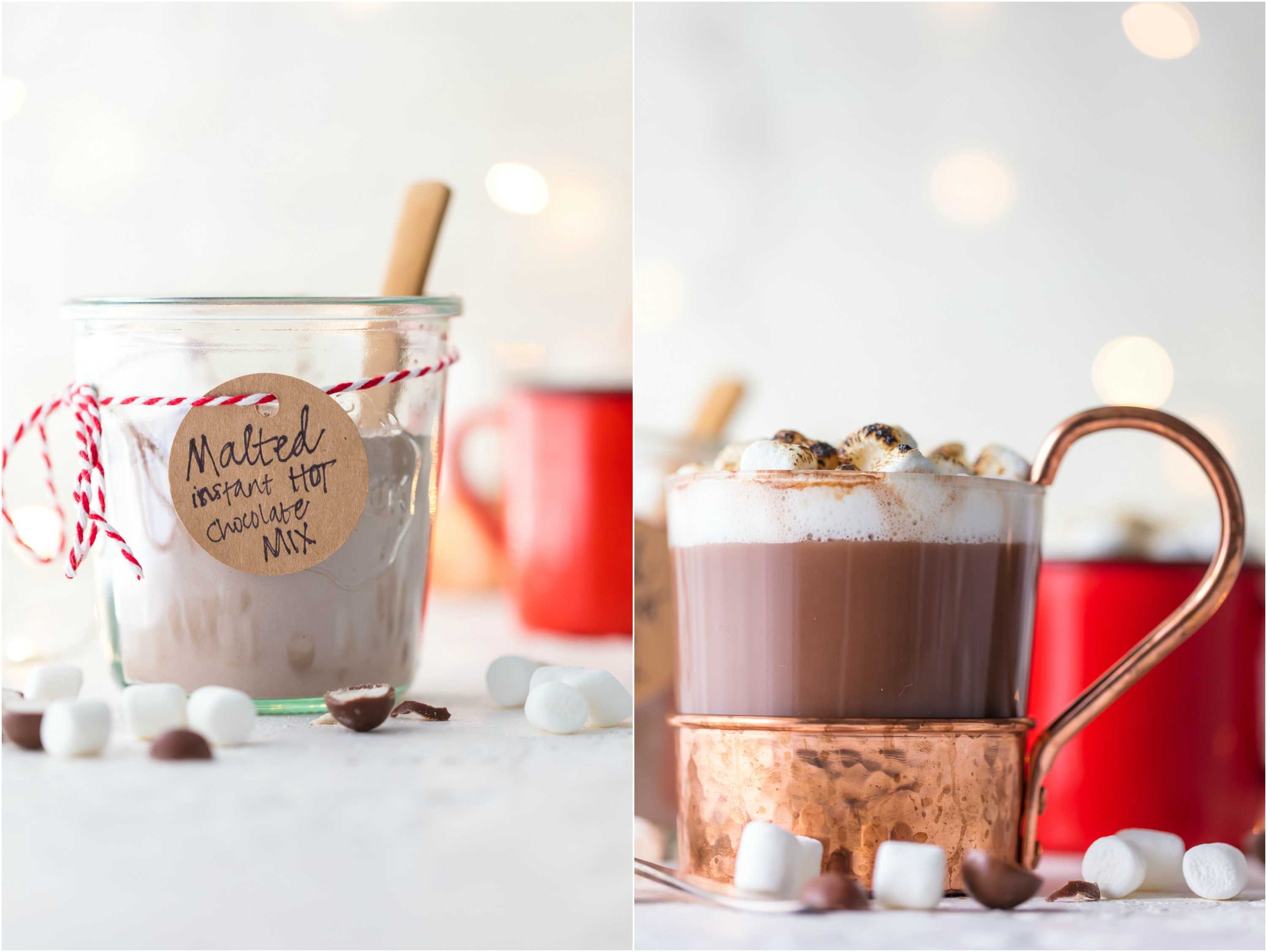 Chocolate Malts are a favorite in the Summer, and Malted Instant Hot Chocolate Mix is a favorite in the winter! I love that little extra flavor from the malt powder, it just kicks this favorite classic up a notch and makes it an extra special treat for Christmas. This Malted Chocolate is easy, quick (instant even!), and warms the soul. That's my kind of drink!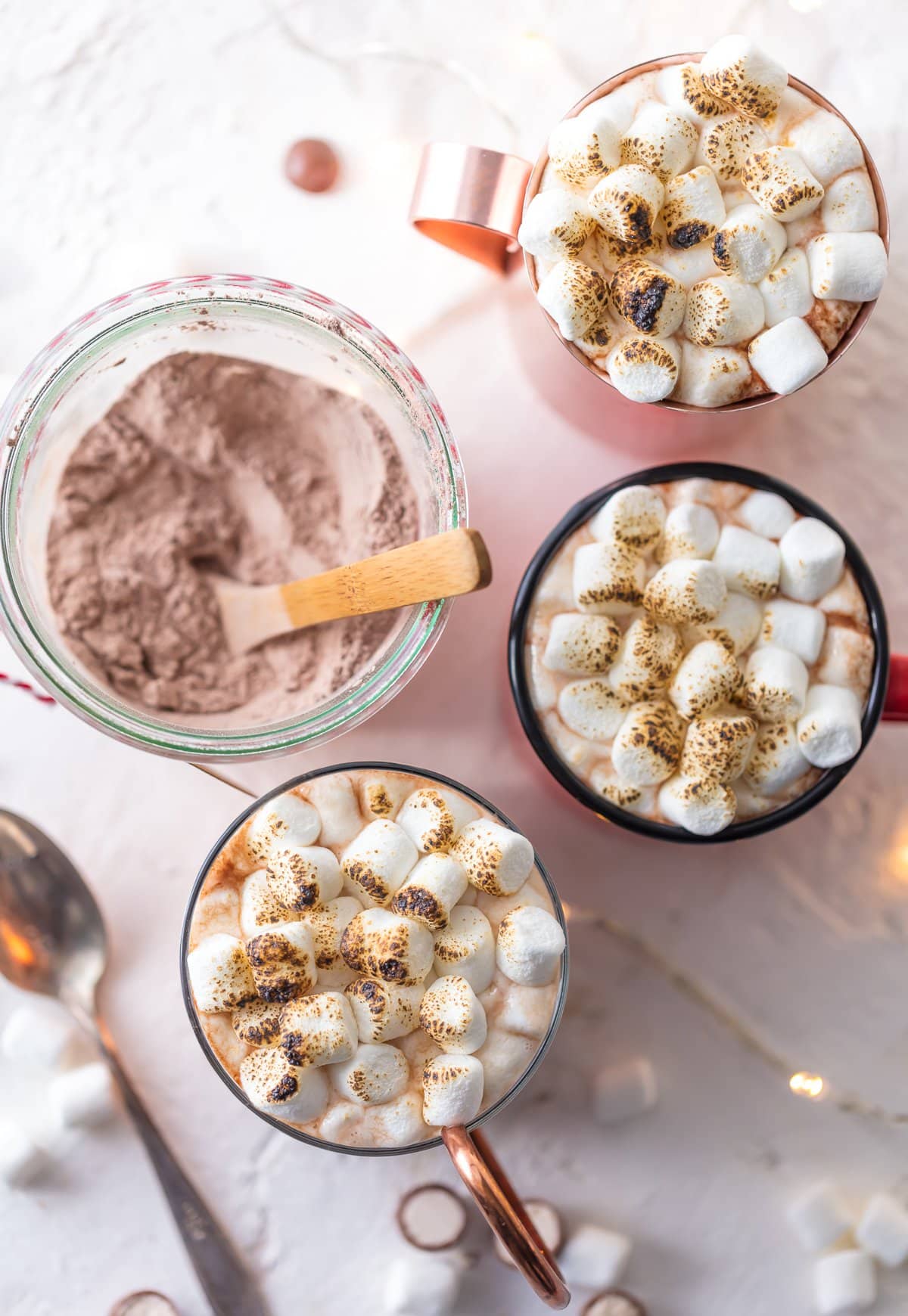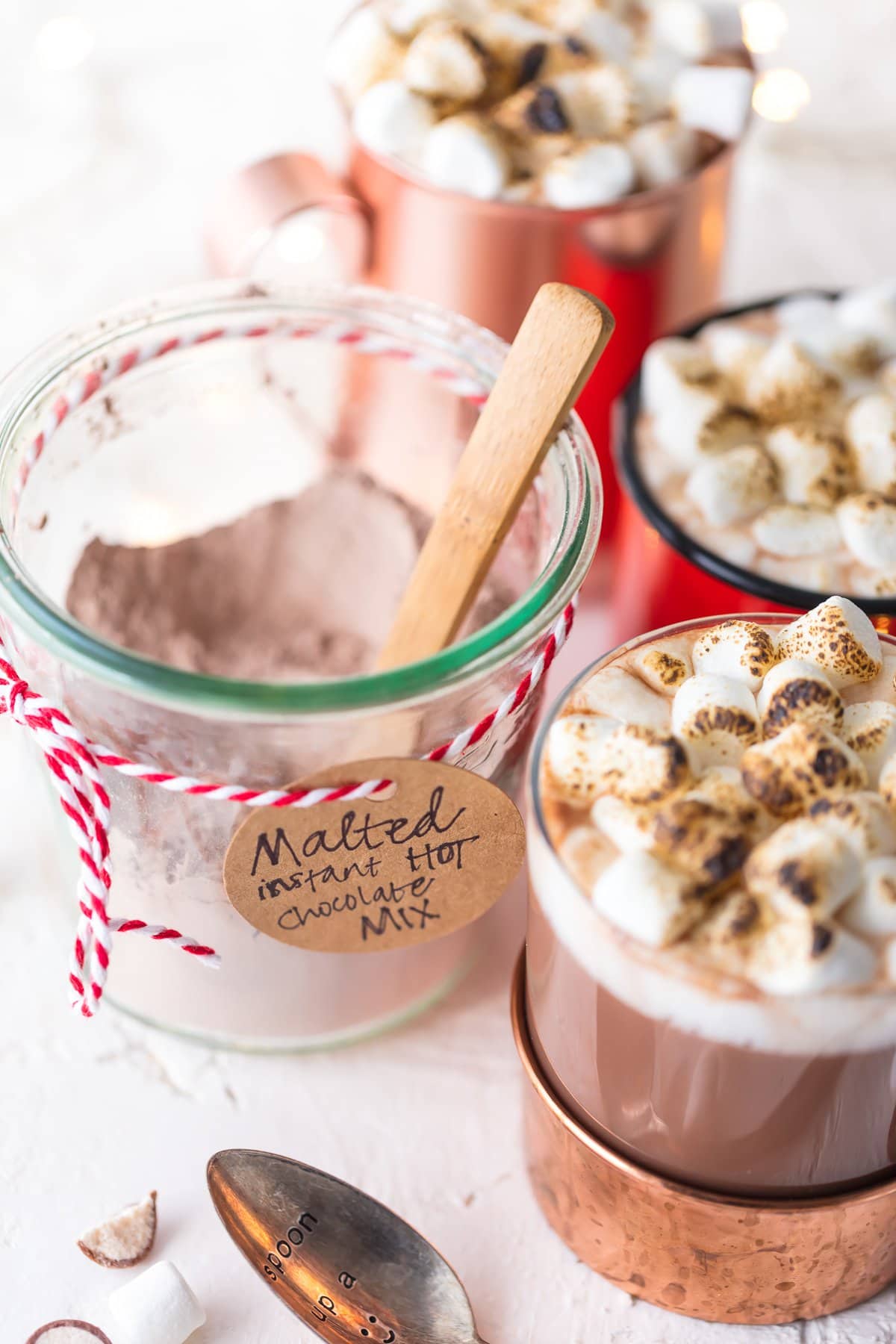 Spoon in some mix, heat up a glass, and start up a fire. Get cozy and enjoy a nice cup of Malted Cocoa…it just doesn't get better than this! Well…I guess maybe you could add a S'more Cookie to the mix and then you might really be in heaven.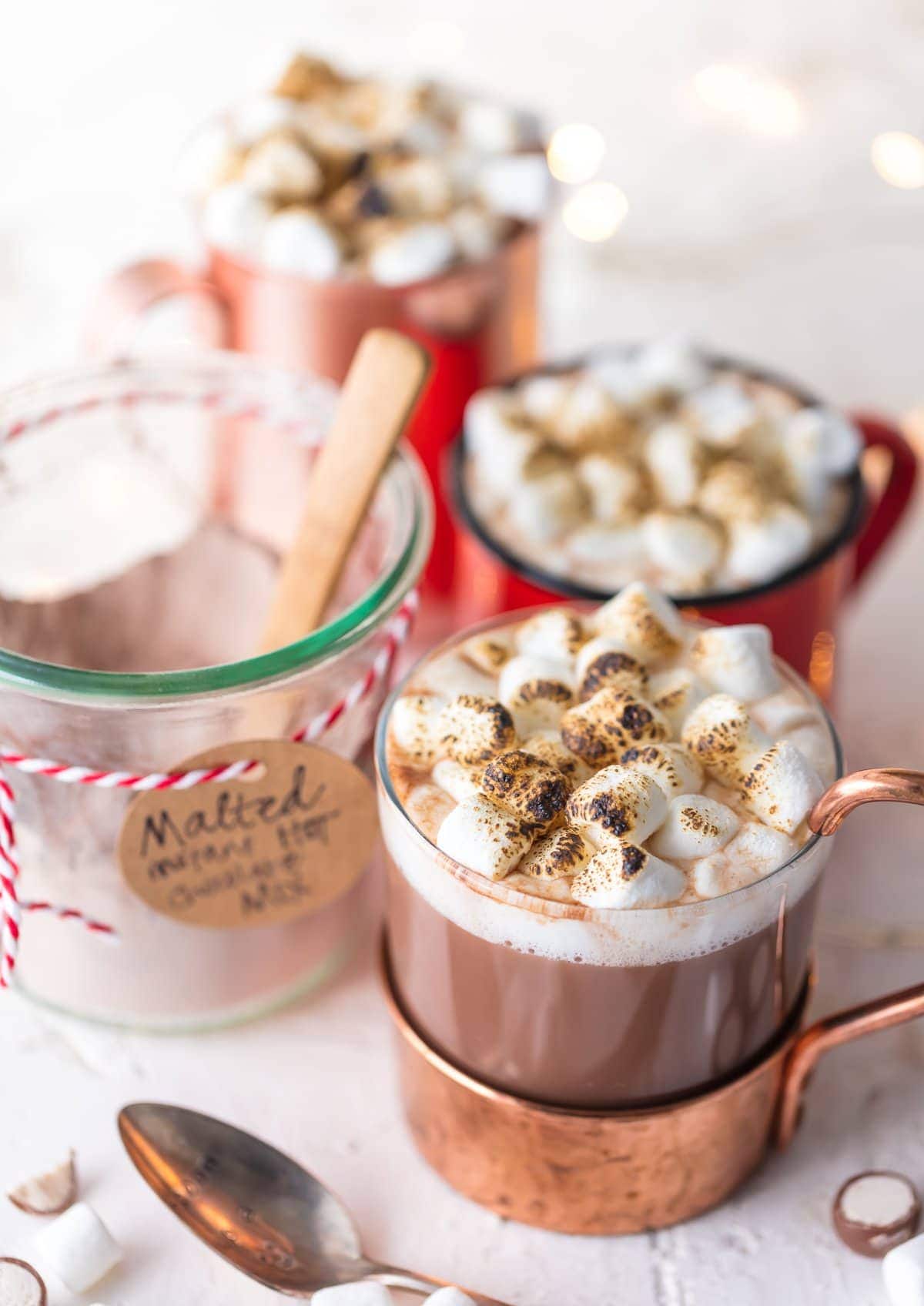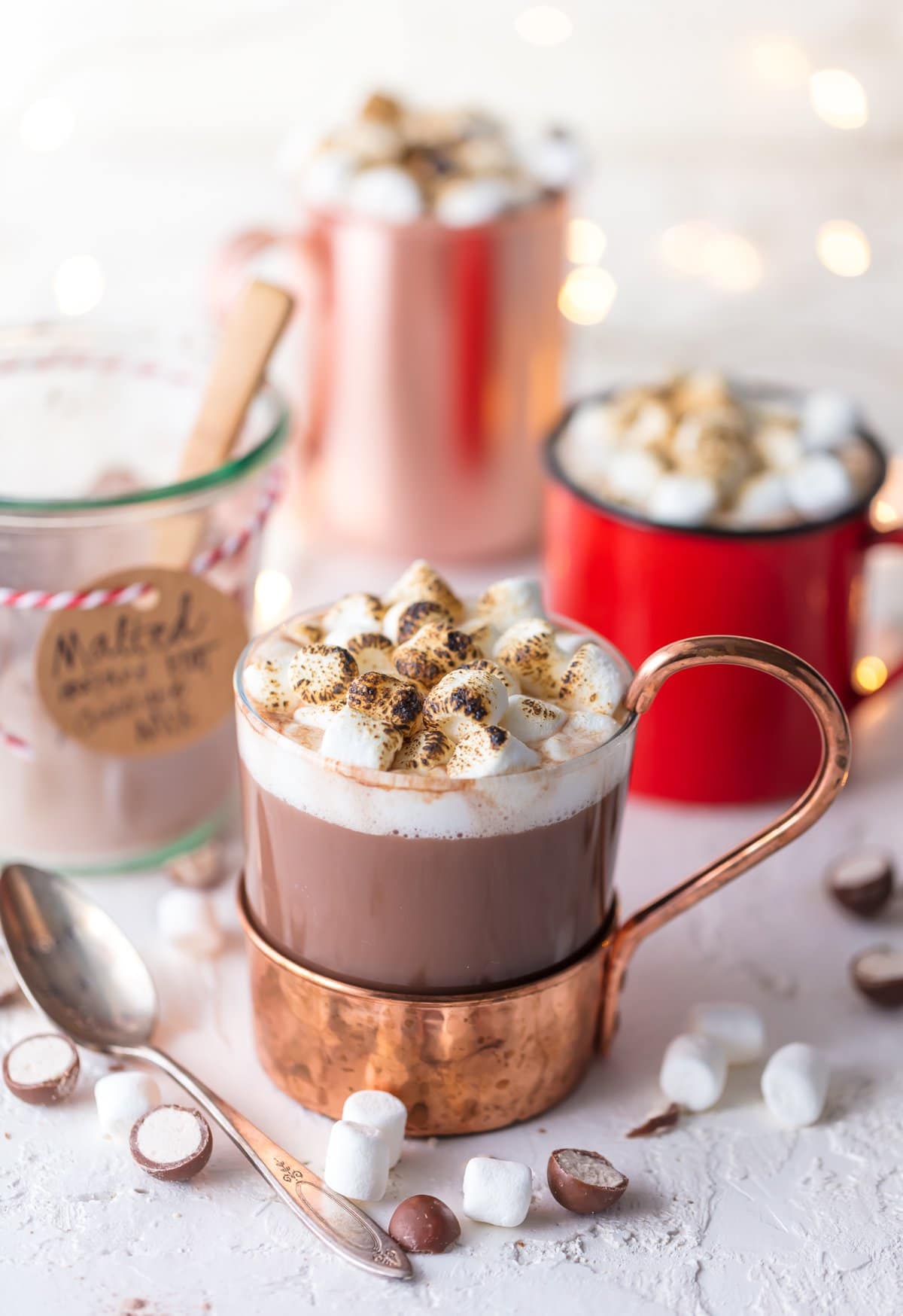 Tis' the season! Enjoy.
Malted Instant Hot Chocolate Mix
10 minPrep Time
10 minTotal Time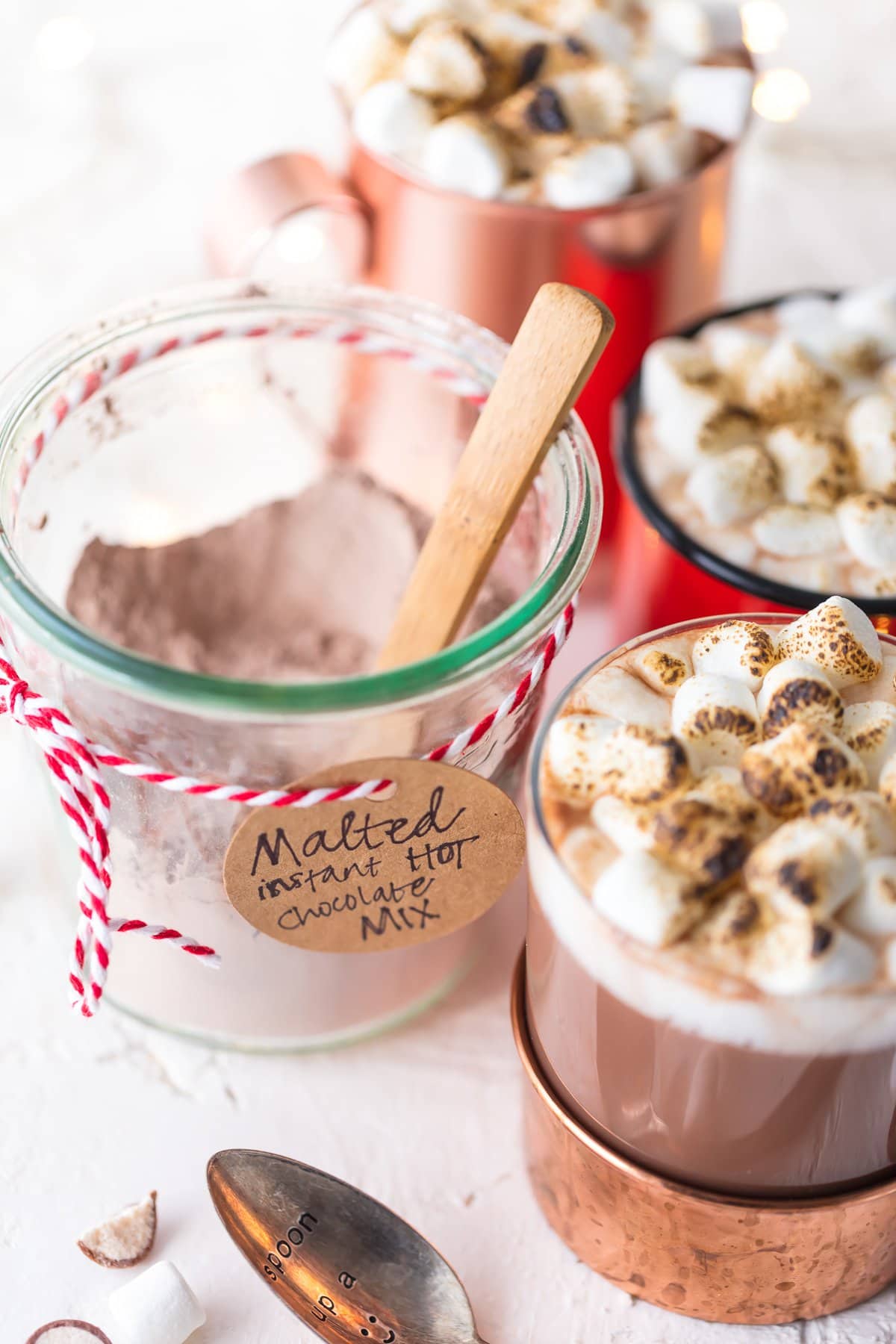 5 based on 1 review(s)
Ingredients
2 cups confectioner's (powdered) sugar
1 cup unsweetened cocoa
1 cup nonfat dry milk powder
1 1/2 cups malted milk powder, chocolate **See note.
2 teaspoons cornstarch
1 teaspoon salt
Milk or hot water, to serve
Instructions
Sift all ingredients (except the salt) in a large bowl. Add the salt and whisk all ingredients until thoroughly combined. Transfer to an airtight container and store at room temperature up to 6 months.
To serve, bring 1-cup hot water or milk just to a simmer. Pour hot liquid into a mug and mix in ¼ cup Hot Chocolate Mix (or to taste).

Optional:

Mini marshmallows
Pinch of cayenne pepper or cinnamon
Flavorings (added at time of serving) – vanilla, mint extract, orange extract, raspberry extract
Liqueurs – Irish Cream, Frangelico, Kahlua, Amaretto or your favorite
*Note: For best results, shake the hot chocolate mix to incorporate separated ingredients before each use.
**Note: If regular hot chocolate mix is desired, leave out the malted milk powder and use 2 cups nonfat dry milk powder instead.
7.6.7
2347
https://www.thecookierookie.com/malted-instant-hot-chocolate-mix/