This mango tango cocktail is so tangy and delicious! It is a great cocktail to serve up at your New Year's Eve party. My whole family loves this one and it is now one of our faves!
we were in a desperate search for the perfect new years eve cocktail.
we tried lots of different concoctions. champagne, lemon-cello, sparkling wine. nothing was quite working right.
then my mom found this new liquor called 'kinky'. the name may be weird…but the taste is delicious!
we decided to call this drink the mango tango. it is so good!!!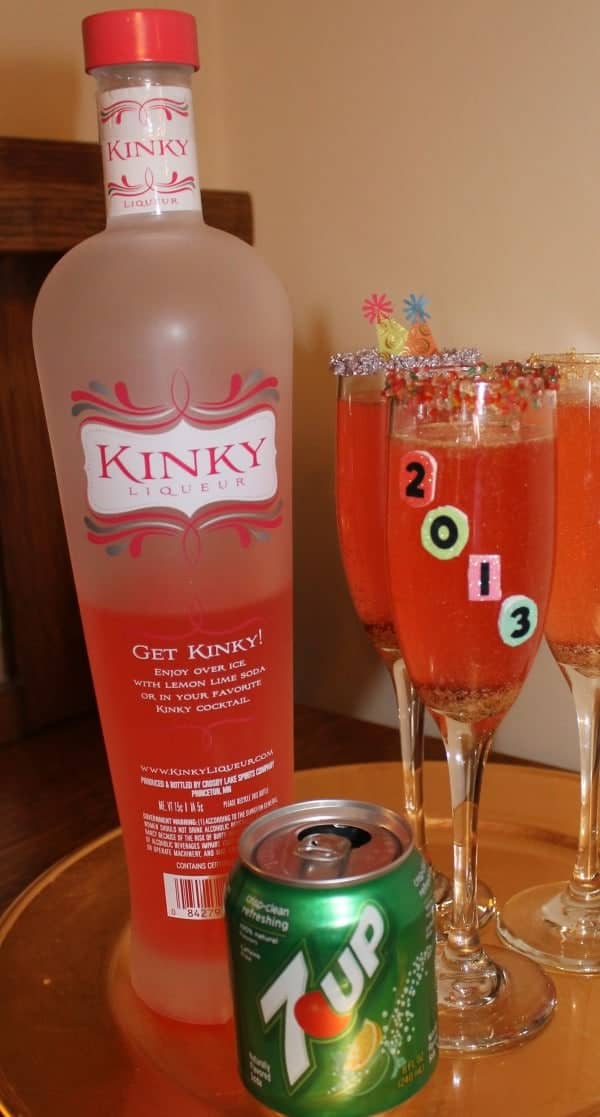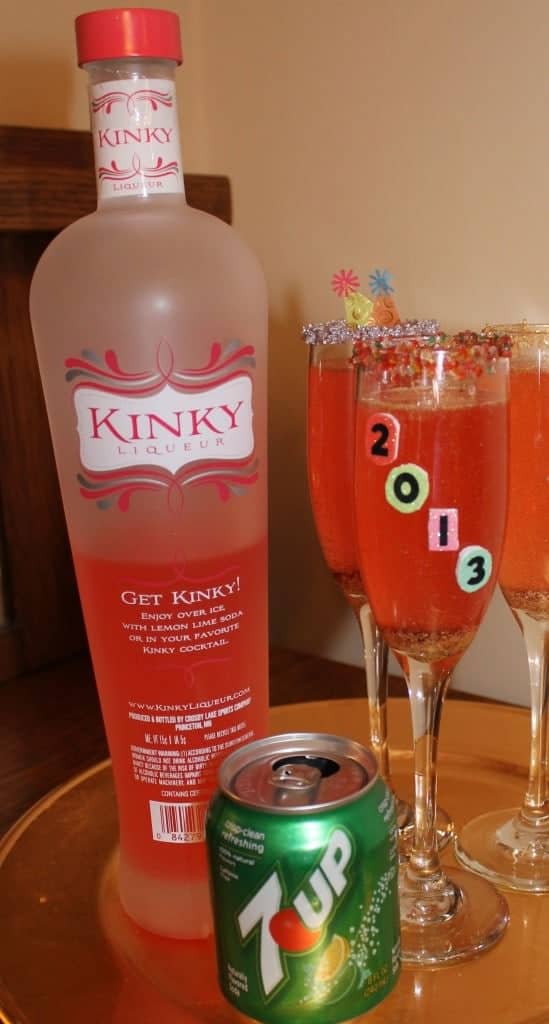 very simple. equal parts kinky liquor and then the soda of your choice. we liked it with 7up, but it would also be great with ginger ale or club soda. so light and refreshing!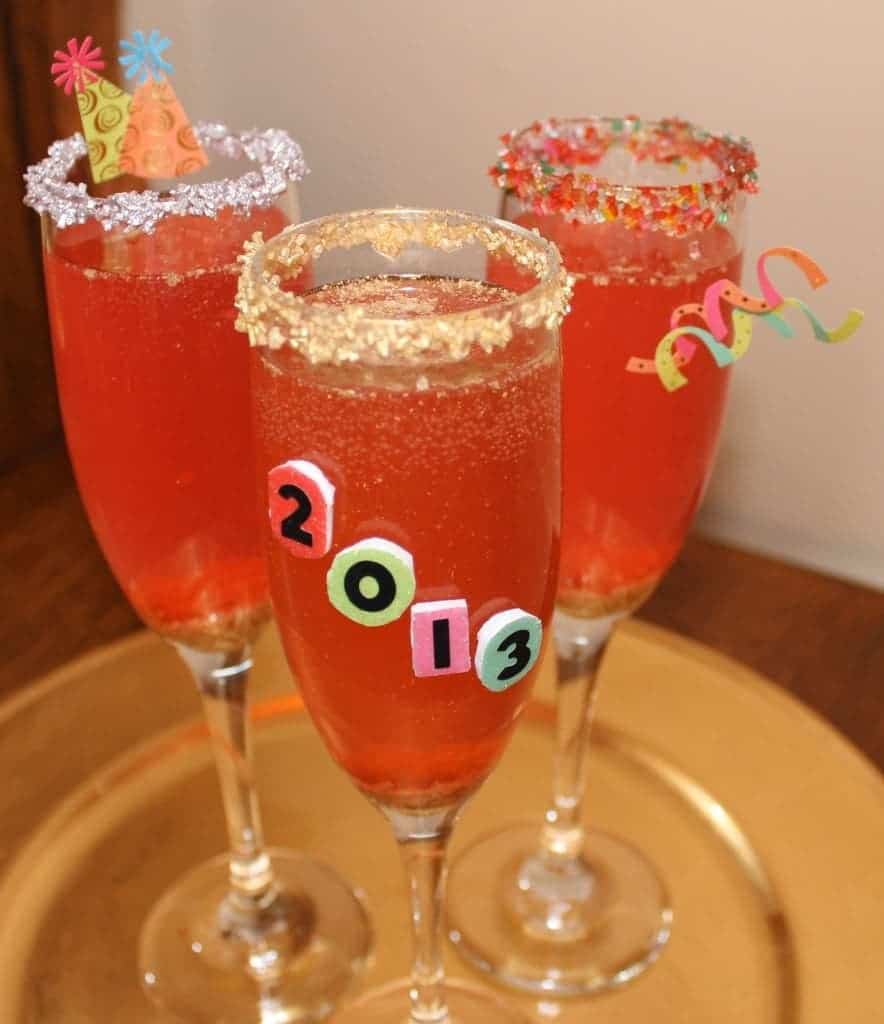 to achieve the cute sprinkle rims, we dipped each glass in lemon juice and then dipped in our favorite sugars, sprinkles. so many options. there is also edible glitter out there that would be SO cute. have fun with it!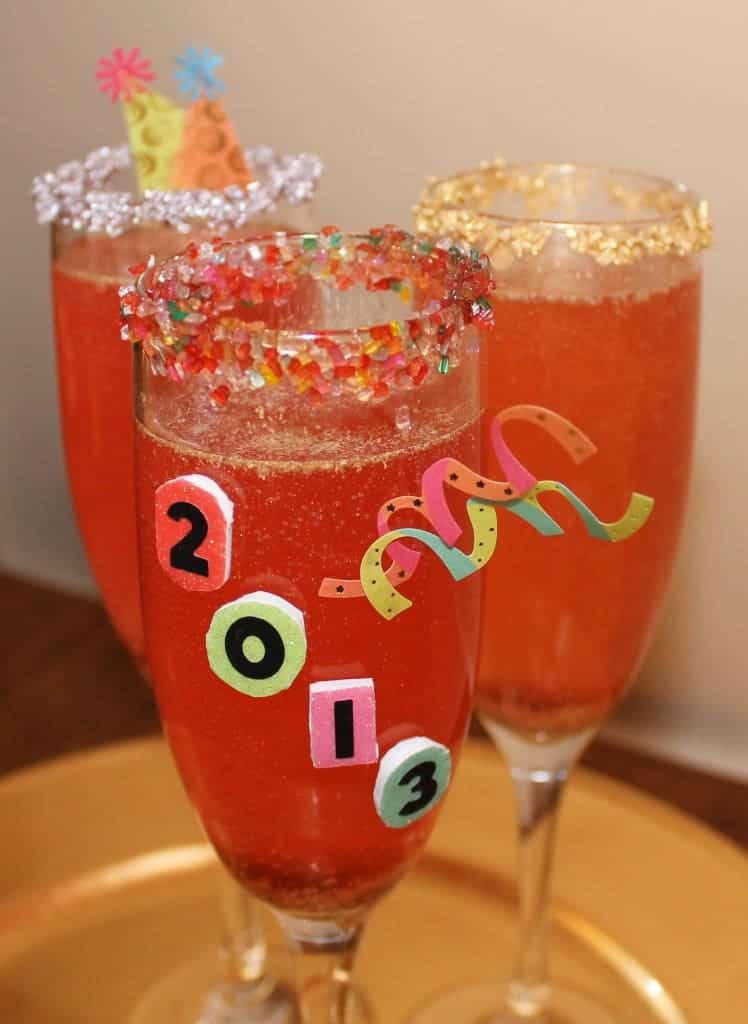 best served chilled. we recommend refrigerating before serving if not serving right away. happy new year!!!!
be sure to try our other favorite drinks! tipsy nutella cocoa and caramel apple hot toddy!