These MAPLE OAT SCONES are both beautiful and delicious. The simple flavor combination makes them a sweet breakfast or mid day snack, brightening any moment.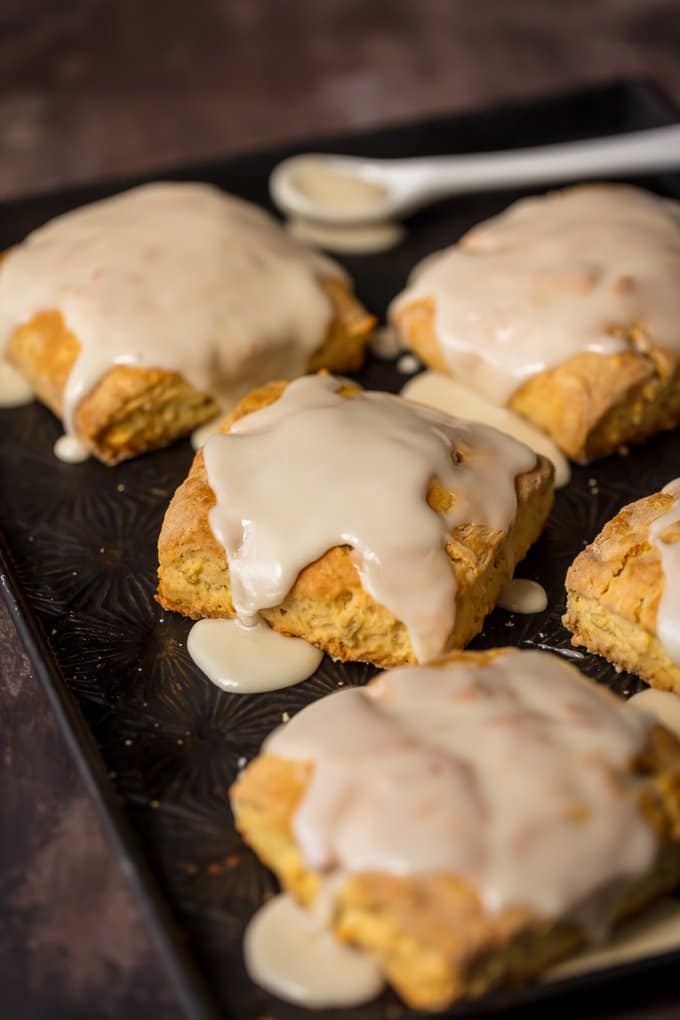 Time to bring on another new recipe from my Mom's blog, Simply Sated! If I'm wanting to make any baked goods (or have someone make them for me!!!), my Mom is my go-to. She is such a great cook and an especially amazing baker. She has been helping me with The Cookie Rookie all along but especially a lot since I was pregnant with Henry, and recently she opened the doors of Simply Sated back up and started posting again.
I wanted to help her so I was more than happy to photograph her delicious food and point you all to her site for the amazing recipes. These Maple Oat Scones were an extra special treat and lucky for ME I still have some yet to be made in my freezer.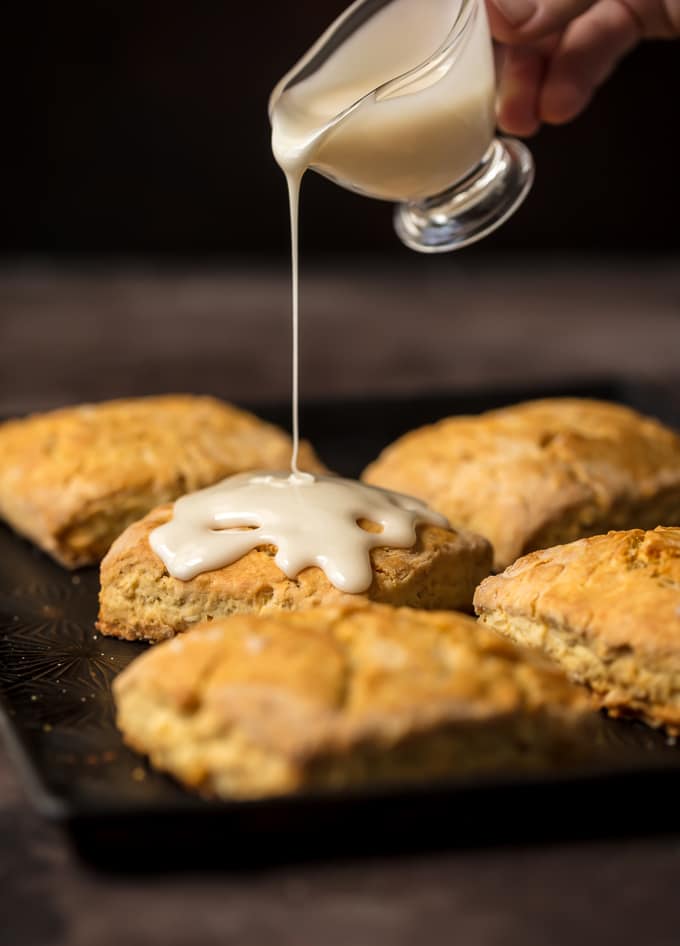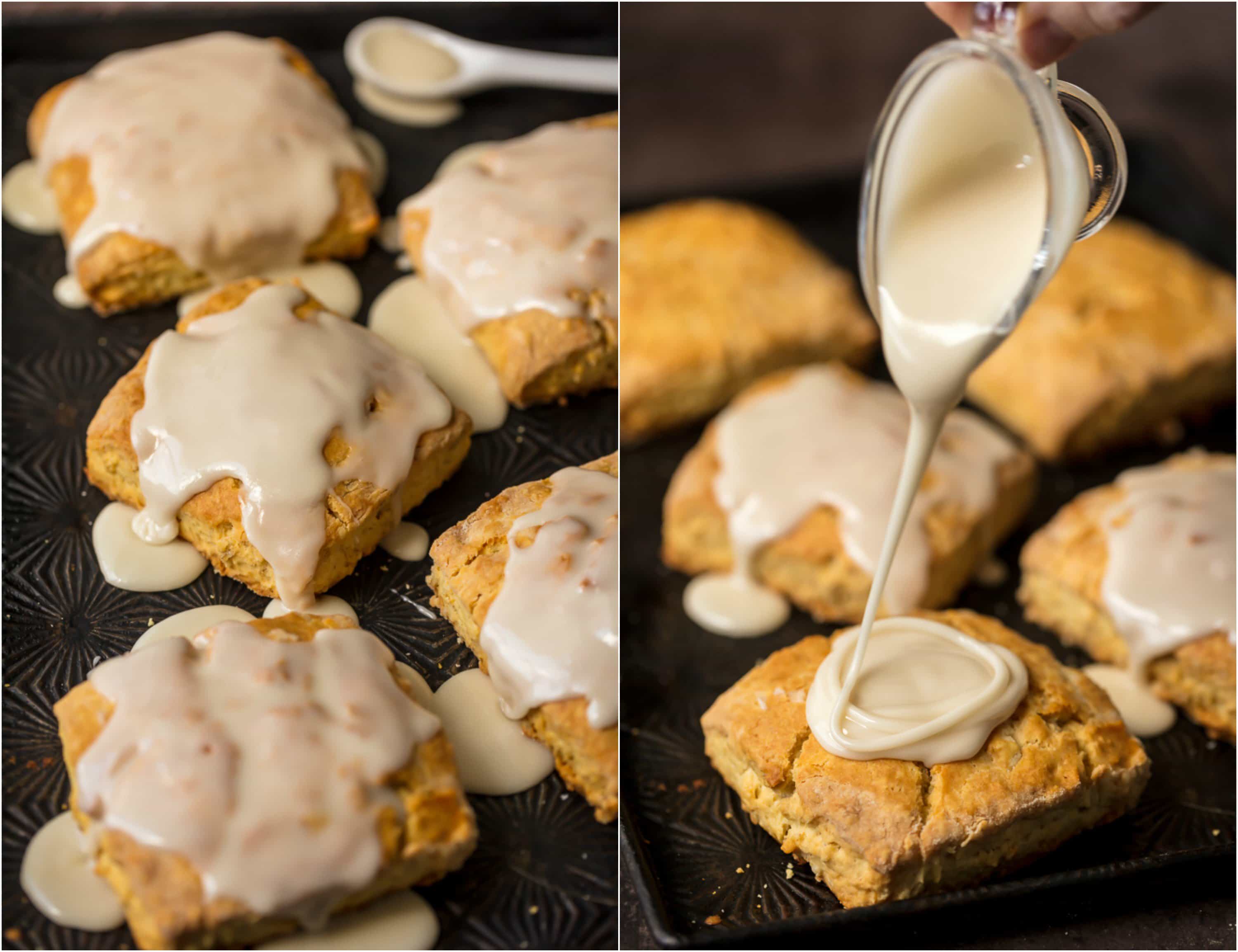 These Maple Oat Scones have a crunchy outside, a soft and tender inside, and are absolutely drenched in maple icing. The more the better if you ask me. They'll instantly make you feel like a classy lady (or man) when you make them, and I heard they make your kids behave like royals if you make them. :) For some reason I thought scones would be scary and complicated to bake, but these were surprisingly simple. I love the subtle sweetness of the maple. Slathered in the not so subtle sweetness of the icing. You get it.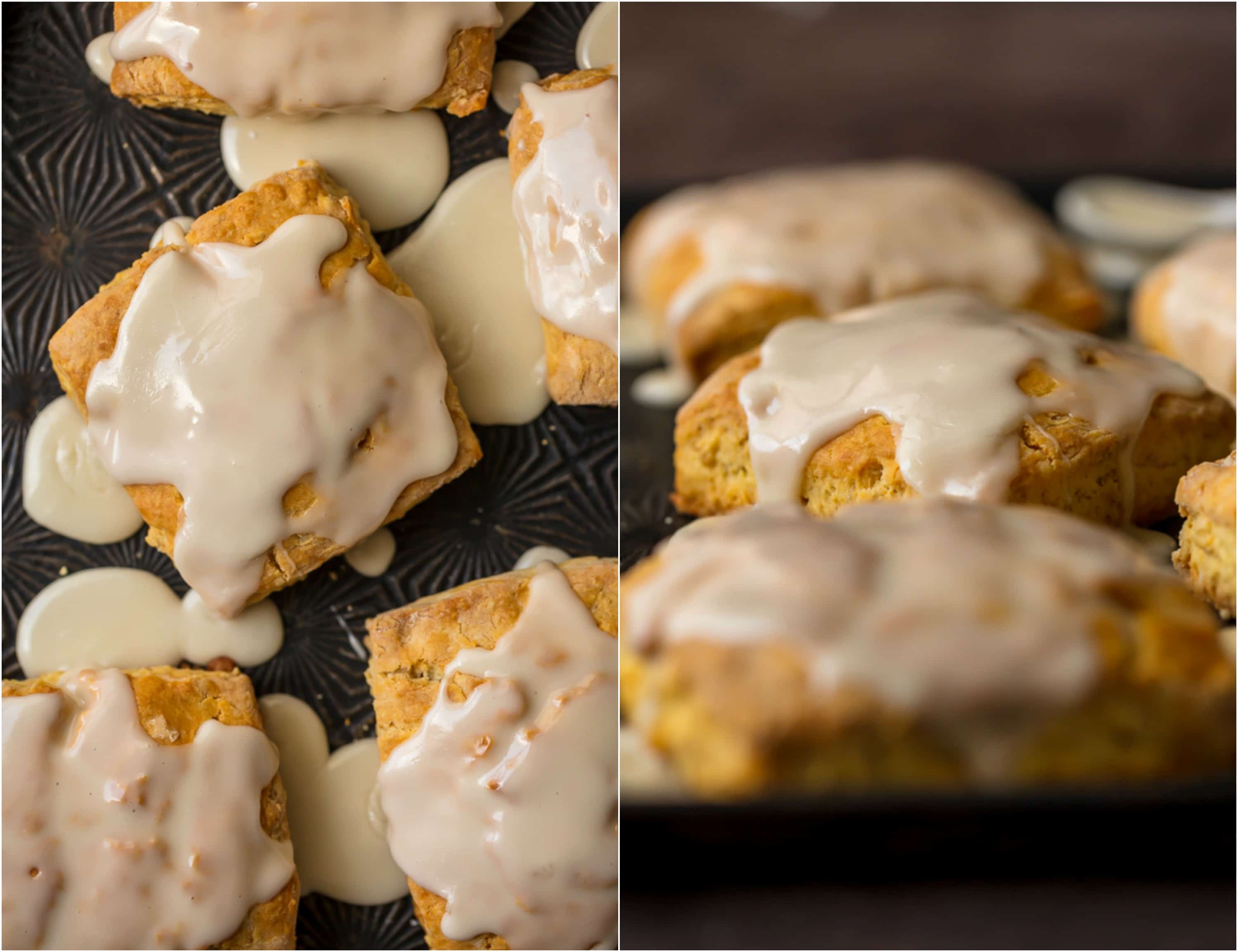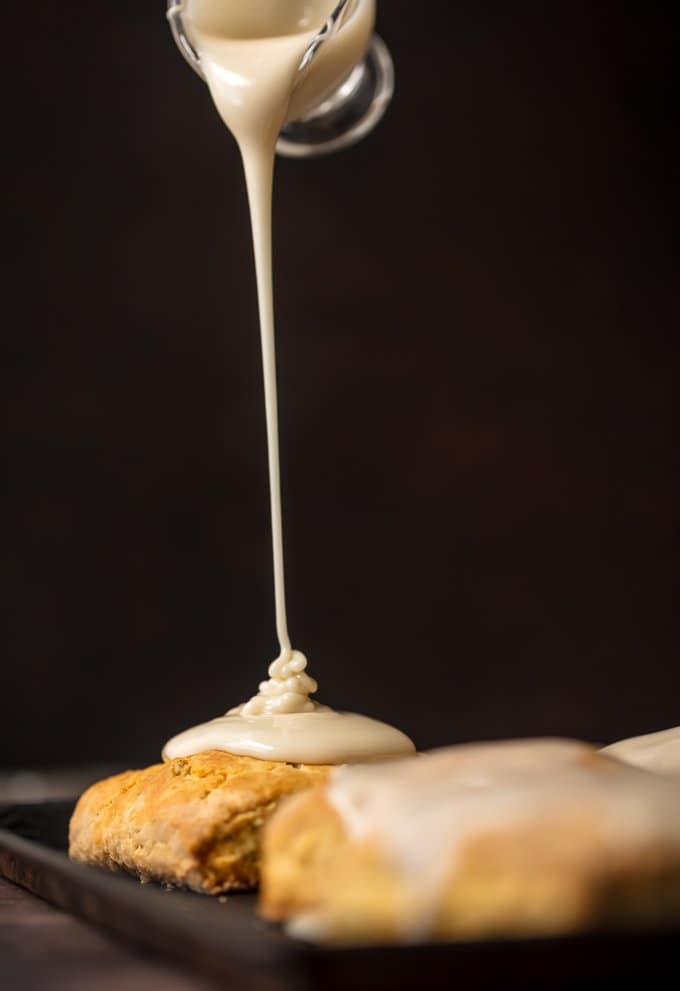 We are all so darn lucky Mom is posting again. First her Fresh Strawberry Pie and now these Maple Oat Scones.
Click HERE to see the full recipe on Simply Sated! I know you'll love them (and feel as classy eating them) as we did! Sweet treat for sweet friends. Enjoy!