I have always been a dessert girl. Growing up, my dad would say that no matter how much you ate for dinner, you still had room for dessert in your "dessert pocket." I think that's true for me. I can never say no to a sweet treat. Combine that with one of my favorite adult beverages, and you have a winner!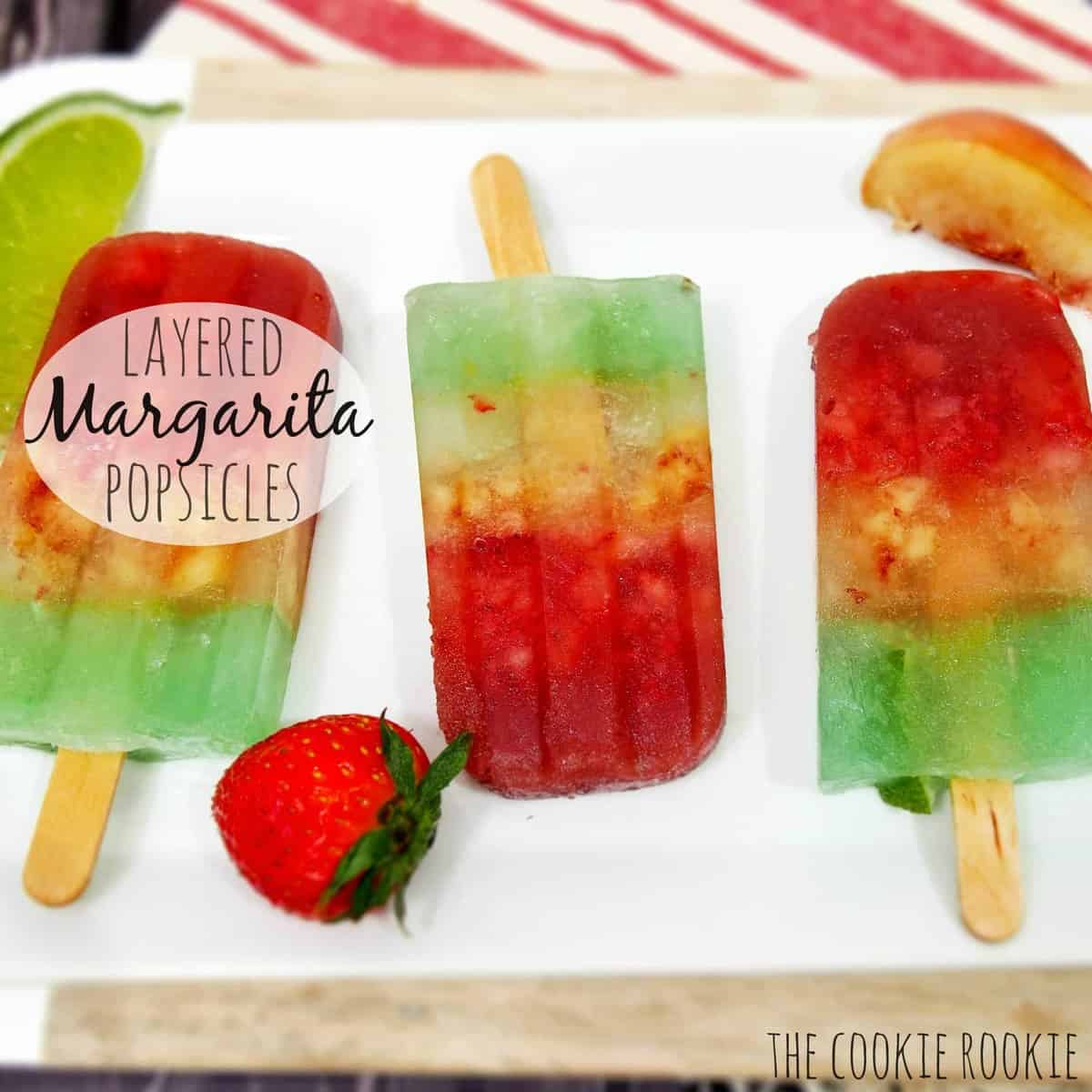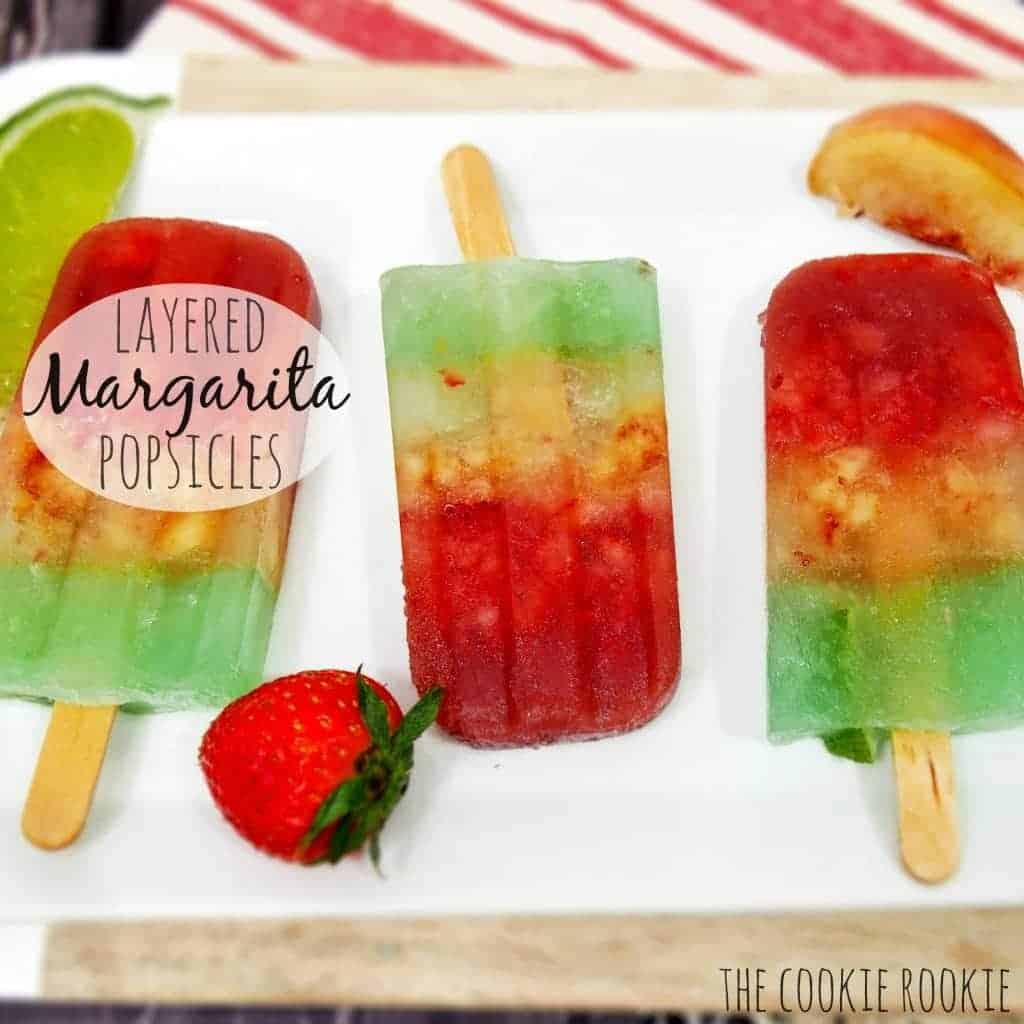 There is nothing better on a hot summer day than a refreshing margarita. I'm really hoping that this year Cinco de Mayo will be a hot and sunny day (let's be done with this winter cold already, OK?). Perfect for a hot and sunny day? Popsicles!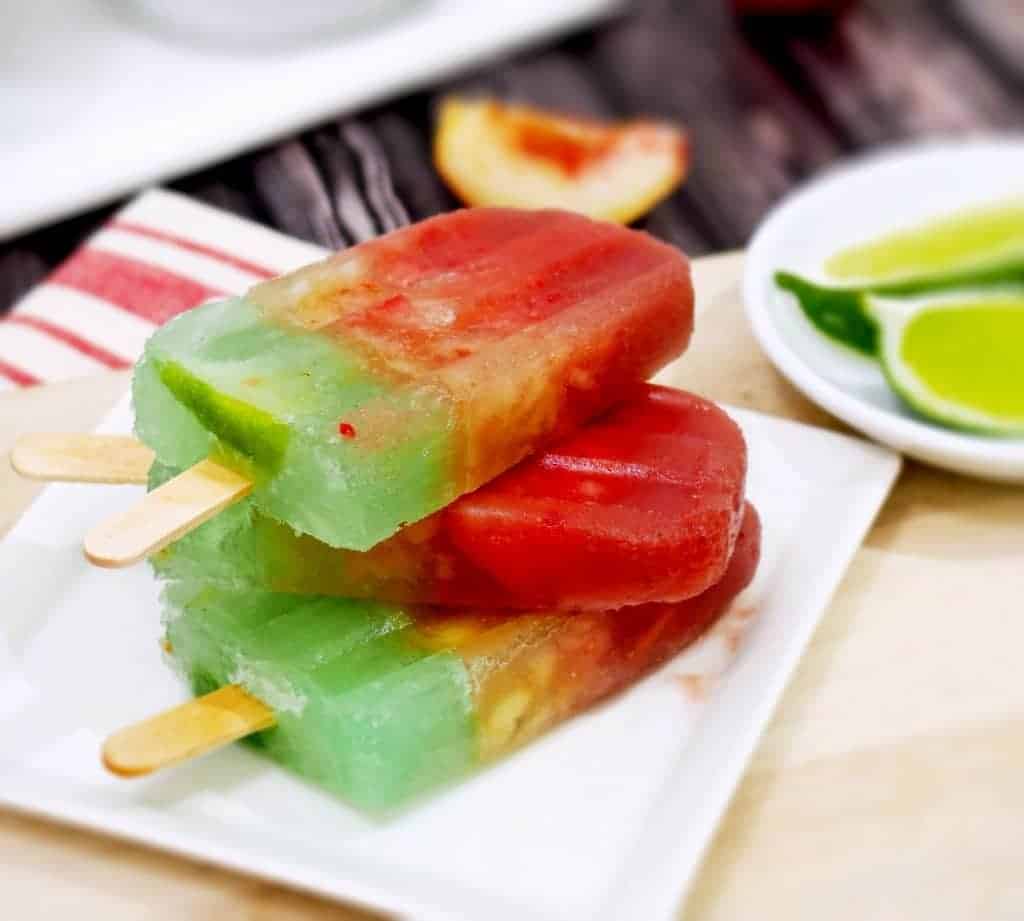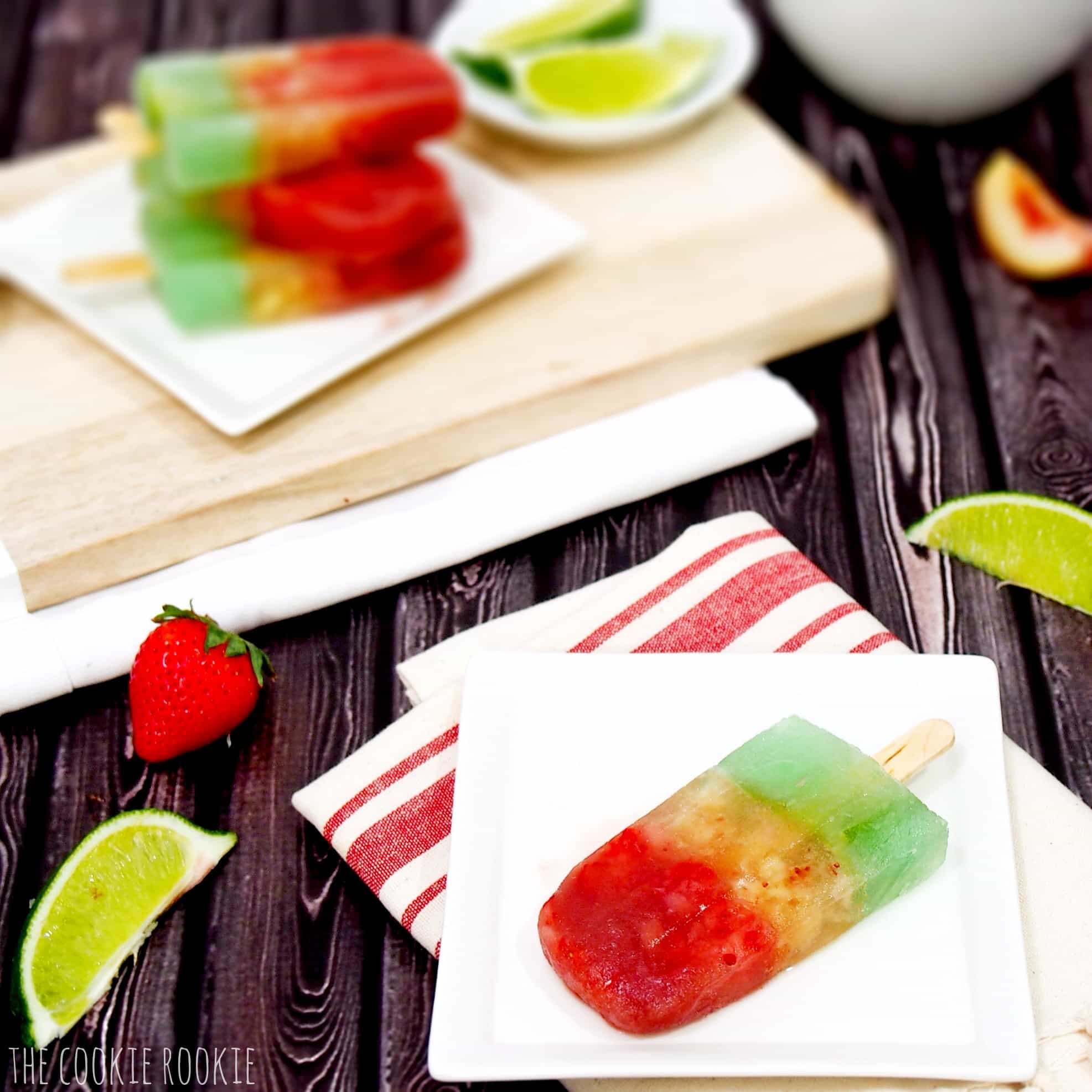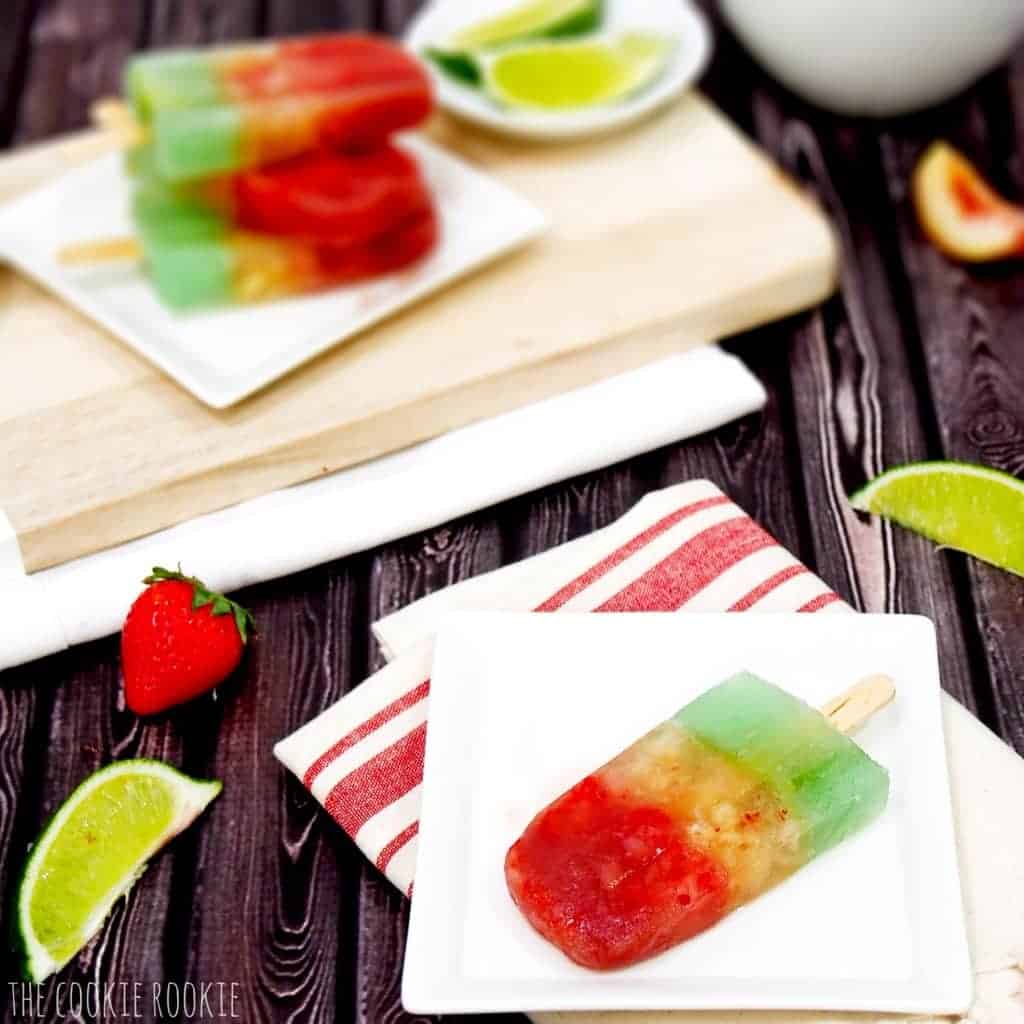 I think this would make the perfect adult treat for Cinco de Mayo. I made three flavors in one, representing the colors of the Mexican flag. Strawberry Margarita for red, White Peach Margarita for White, and Lime Margarita for green. Each section is made with simple ingredients to make the entire process easy, fun, and refreshing. Each is sweetened with agave nectar and the White Peach is made with diet soda to make them (slightly) better-for-you!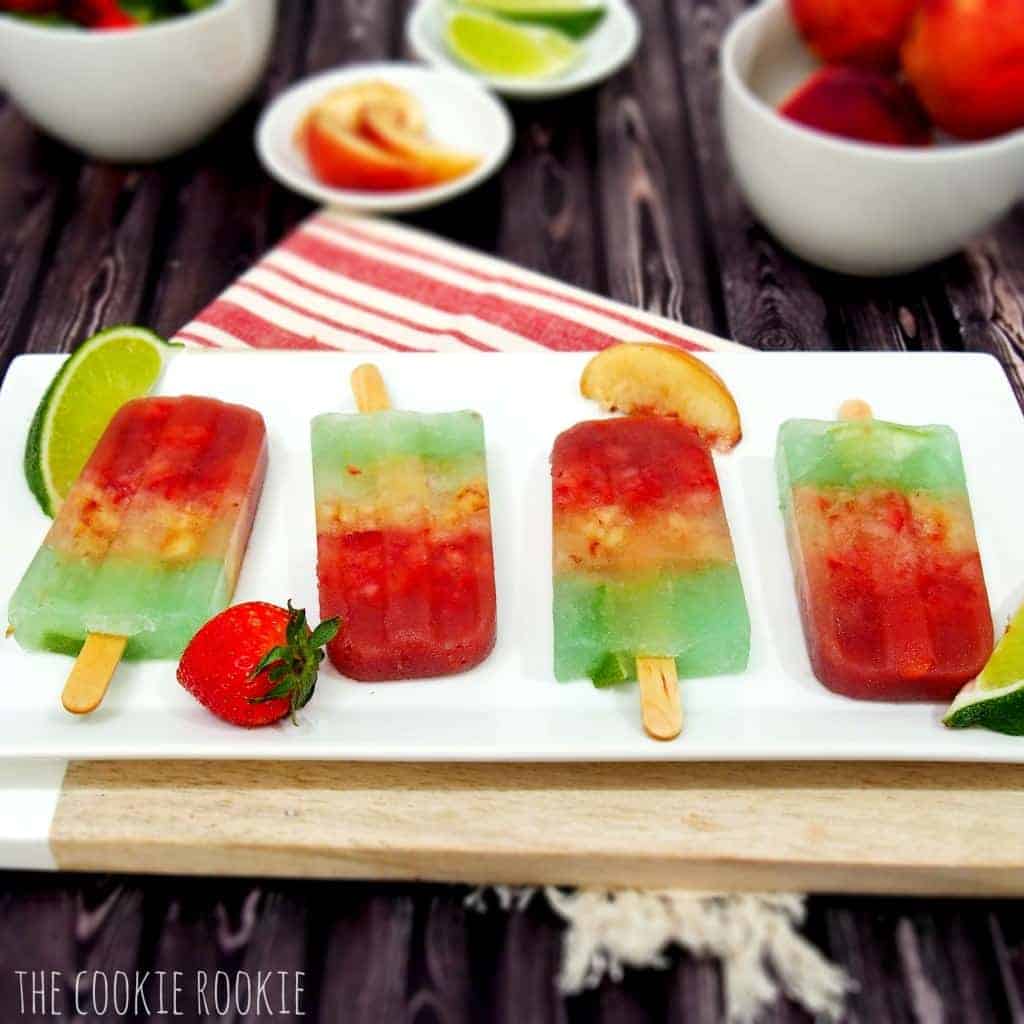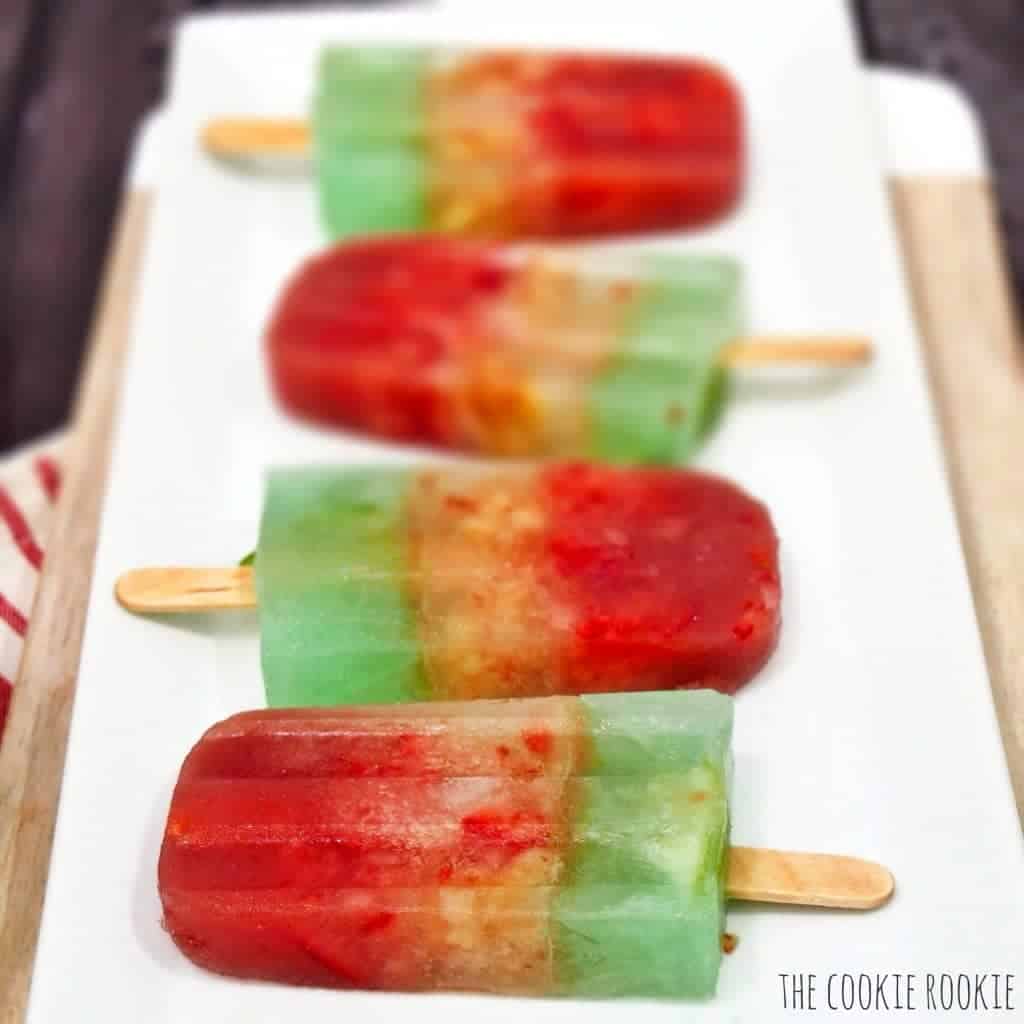 These were so fun, and you could easily leave out the tequila to make them non-alcoholic and kid friendly. Each section is super fruity. I'm ready for the hot weather! C'mon summer!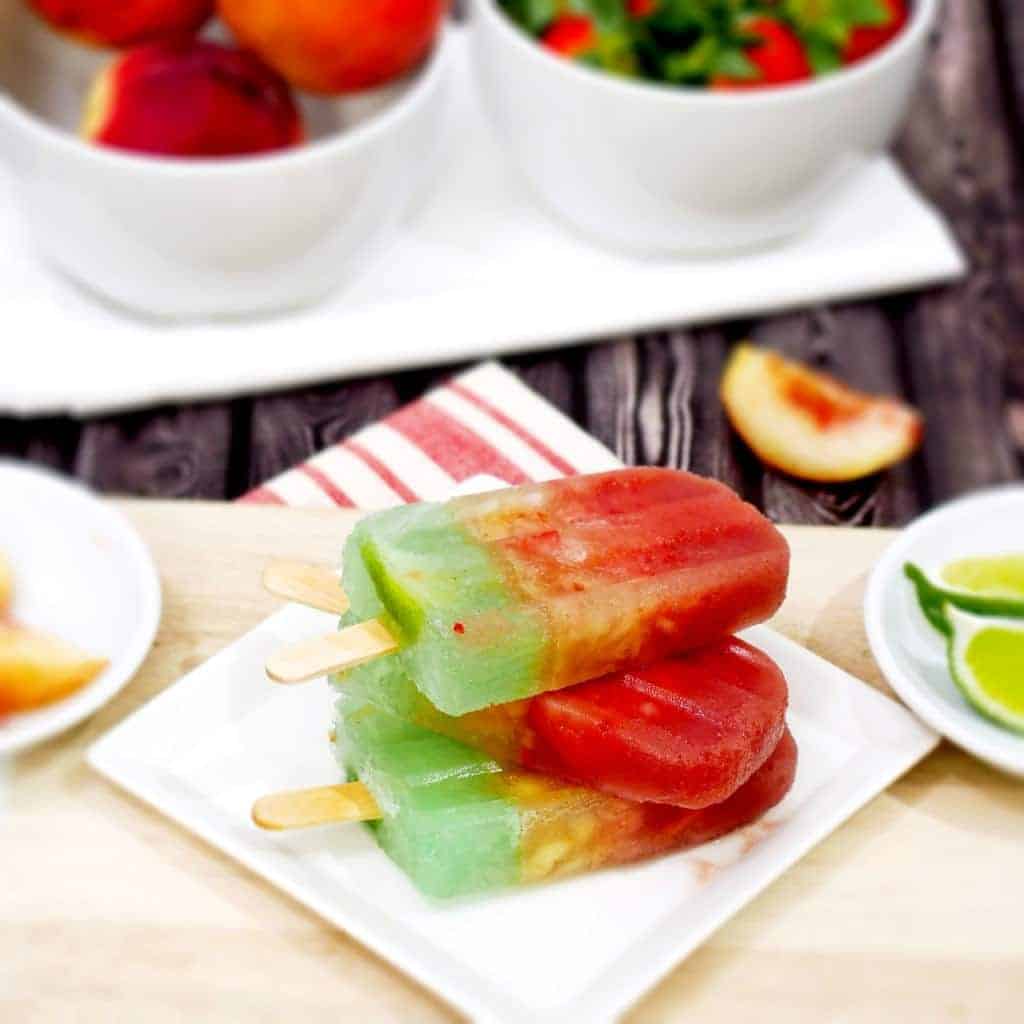 The Guide to making Ultimate Margaritas Every Time
We have compiled all of our fave Margarita Recipes in a guide! Be sure to check it out for all our best tips, tricks, barware, variations, and more!
Cheers! :)