Spicy Mexican Chocolate Brownie Bites are a fun and different way to your favorite dessert! A little bit of spice is a delicious pairing with chocolate, and these Mexican brownies prove it!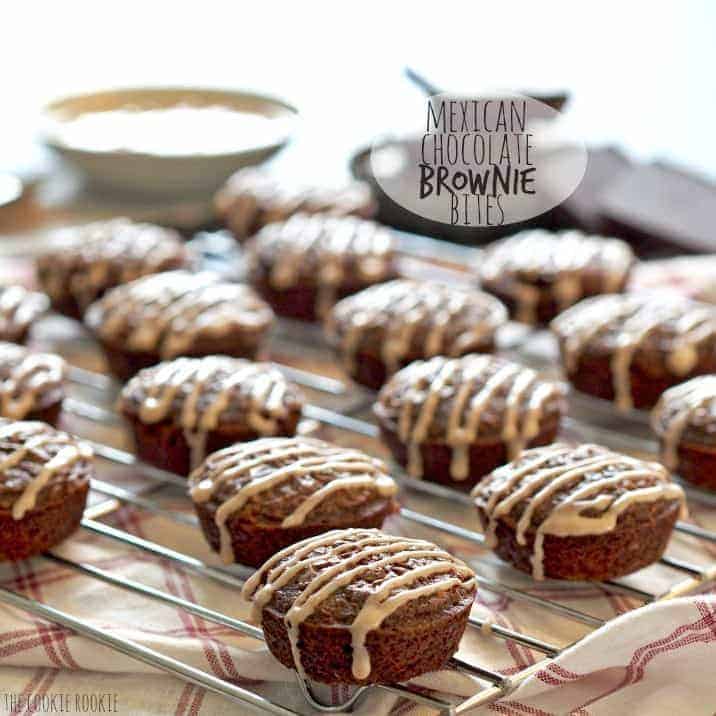 What would our lives be without chocolate?? I know it wouldn't be quite the same to me. Chocolate can make any day better. It's the perfect way to indulge, celebrate, unwind. You name it, there's always a reason for chocolate.
I first have to admit that I used a boxed brownie mix for the base of this recipe. I KNOW. But are you surprised? I love easy recipes. I have made brownies from scratch, and they were delicious. But in a pinch, brownie mix never fails. I think it's one of the best pre-made options out there.
I really don't think there is much of a difference between homemade brownies and box mix brownies (I KNOW…shoot me) SO if you have time to make your brownies from scratch, that is wonderful. If you don't, do not feel bad about it. You can make them your own by adding to them, like these fun spicy bite-sized brownies.
No one will ever know they started out in a box! Okay, please don't be mad that I just admitted that! :)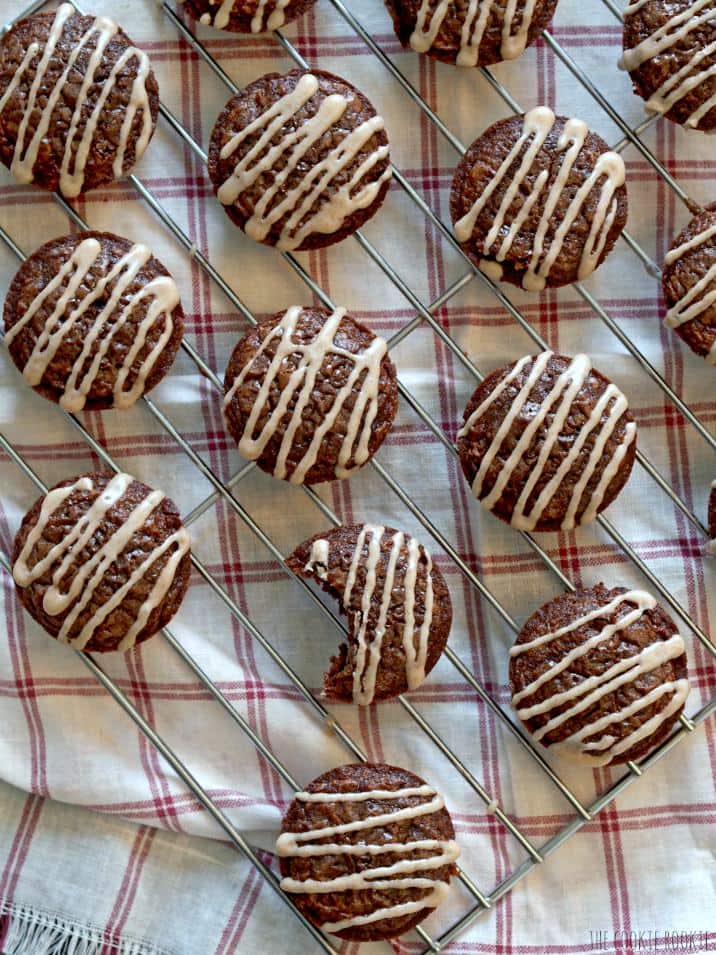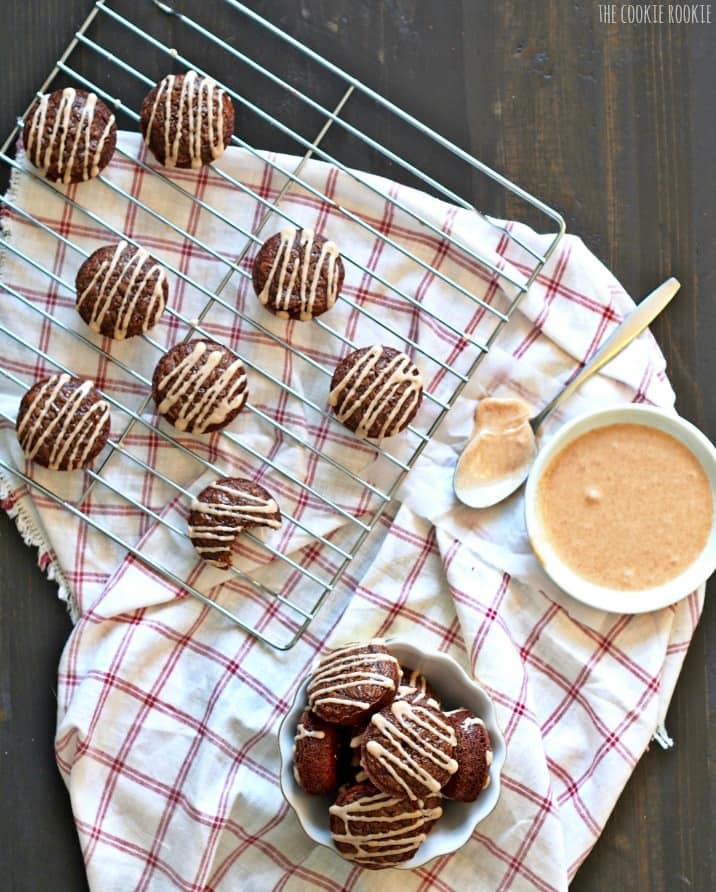 These are as simple as adding the mexican spices to the brownie mix, baking the brownies in a mini muffin tin, and topping with an easy and super quick cinnamon glaze. The heat from the spice is so tasty in bite-sized pieces…addicting!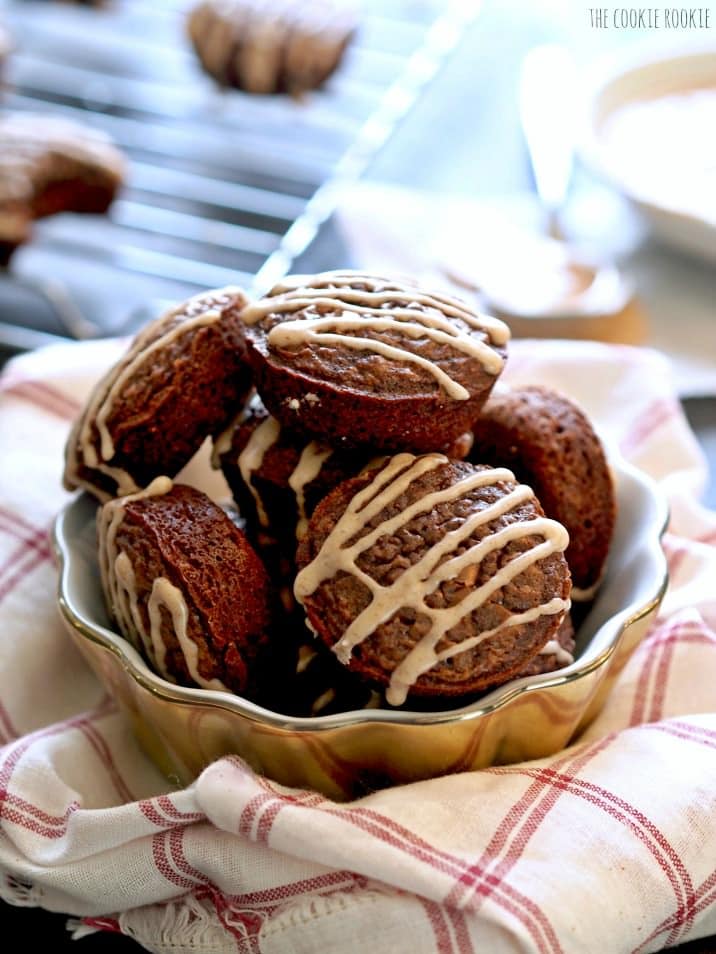 These are the perfect bite of spicy chocolate to enjoy at the end of any type of day. If you've had a long day, pop one of these to feel better.
If you've had a great day…you better eat one of these Mexican Chocolate Brownie Bites to celebrate!
You get the picture!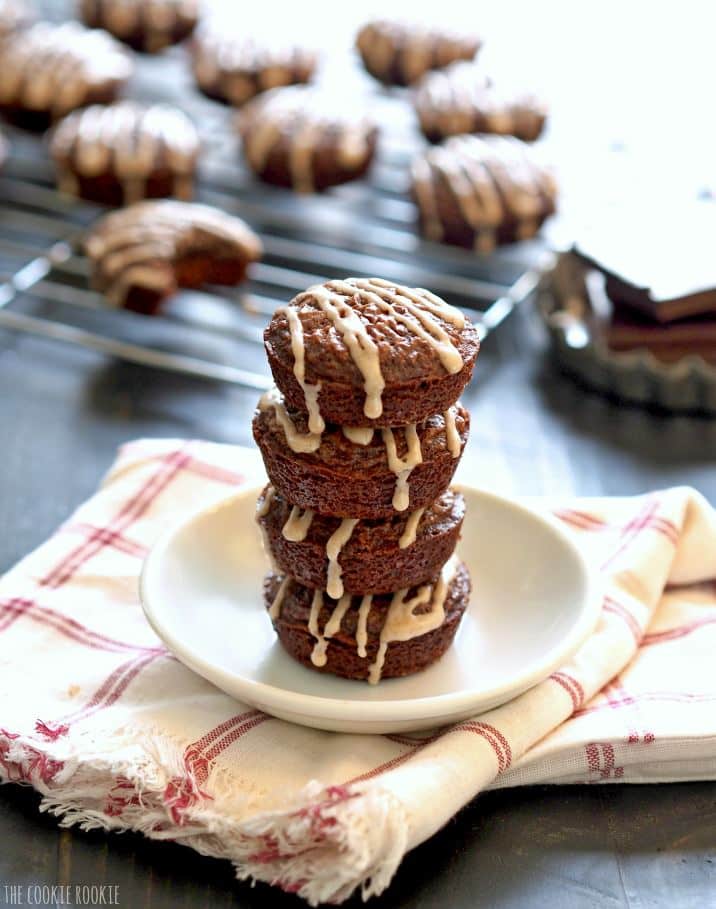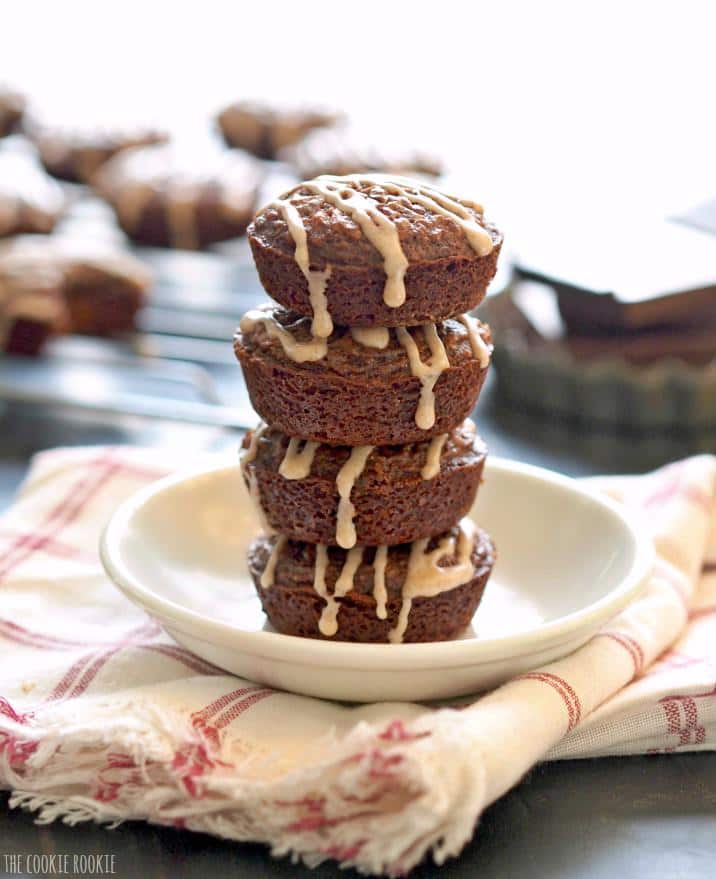 Enjoy!