Brownie Bites are such a fun sweet treat. I made these a little spicy by turning them into Mexican Chocolate Brownies, and they are so addicting. Combine brownie mix with some extra spices, bake, and you're done!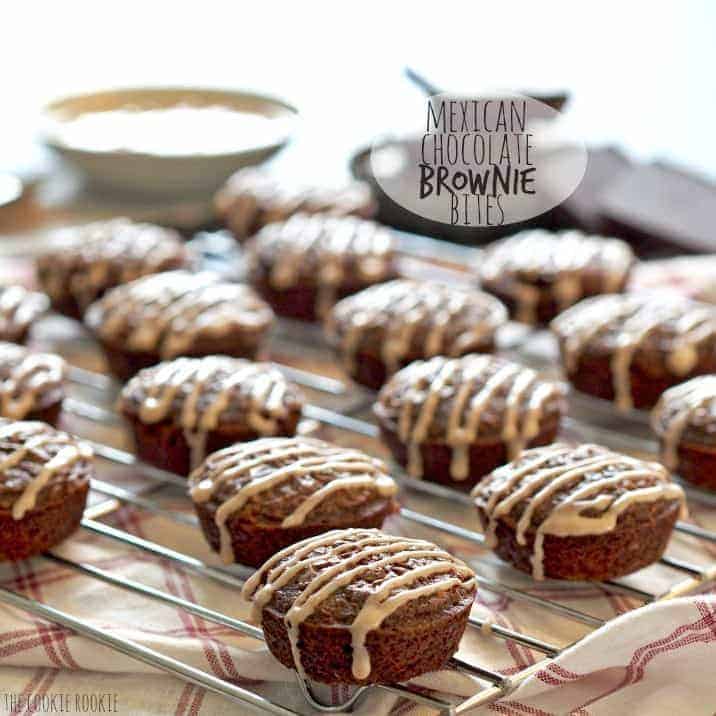 Chocolate can instantly make any day better. It's the perfect way to indulge, celebrate, or unwind. These spicy chocolate brownie bites are the perfect way to get your chocolate fix!
You'll Love These Mexican Chocolate Brownies
Spicy! – If you like a little heat with your sweet, then these will be your new favorite. They're not overwhelmingly spicy but the cayenne pepper hits just right.
Bite Size – I love these poppable bite size brownies. You can have a quick little treat in the afternoon, or grab a few in the evening and indulge.
Box Brownie Mix – My secret to making this recipe super easy? I'm starting with brownie mix! It takes regular brownies up a notch without making it more difficult.
Make Boxed Brownie Mix Better!
I first have to admit that I used a boxed brownie mix for the base of this recipe, and there's no shame here. Sometimes you want a really easy dessert recipe, and that's exactly what this is!
Using brownie mix and adding a few extra things to turn it into spicy Mexican chocolate makes it even better. And turning it into brownie bites makes them so much more fun too!
What is Mexican Chocolate?
Mexican chocolate is typically a mixture of chocolate and spices, most often cinnamon. Traditionally, it's a paste or solid bars. I added cayenne pepper, cloves, and cinnamon to give a subtly spicy flavor!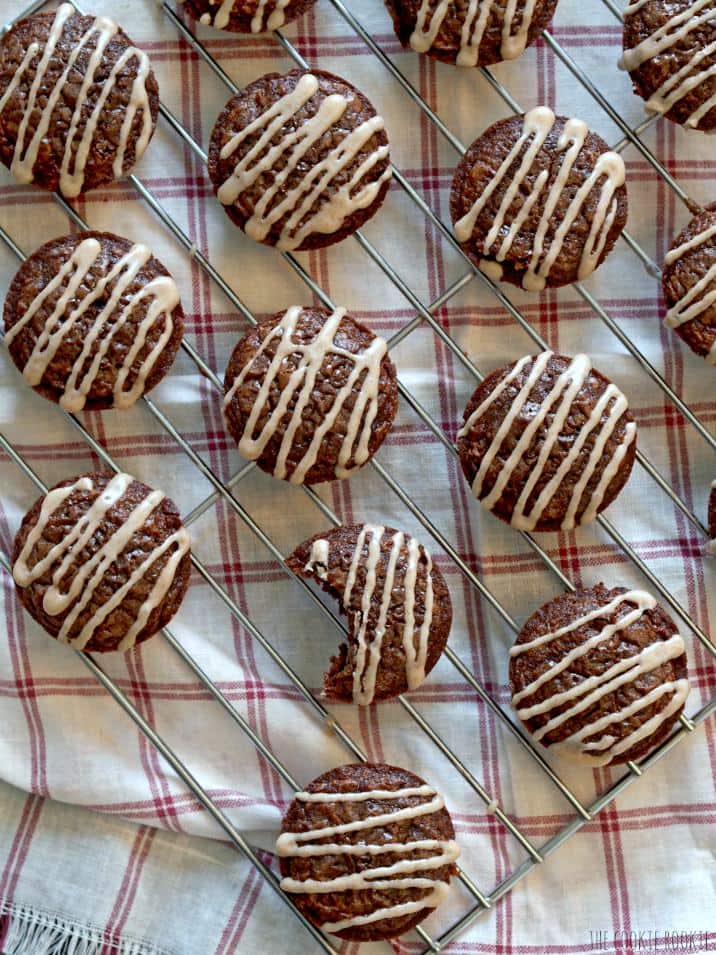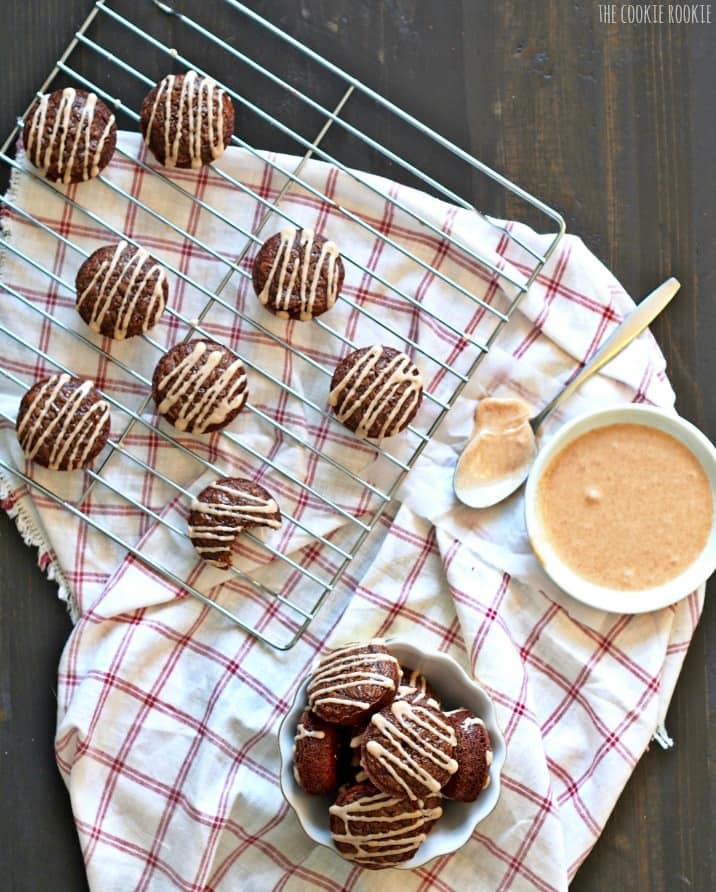 How to Make Mexican Chocolate Brownie Bites
These spicy little brownie bites are as simple as adding the spices to the brownie mix, baking the brownies in a mini muffin tin, and then topping them off with an easy and super quick cinnamon glaze. Easy!
You can certainly make your own brownie mix from scratch if you like, but I prefer the quickest way to get these bites baked and popped into my mouth.
Making the cinnamon glaze is just as easy too. It's just a mixture of powdered sugar, milk, and cinnamon. Top the little brownies generously.
Note: Make sure you have the necessary ingredients listed on the box of brownie mix! Usually it's vegetable oil and eggs.
Check the recipe card for the full details instructions!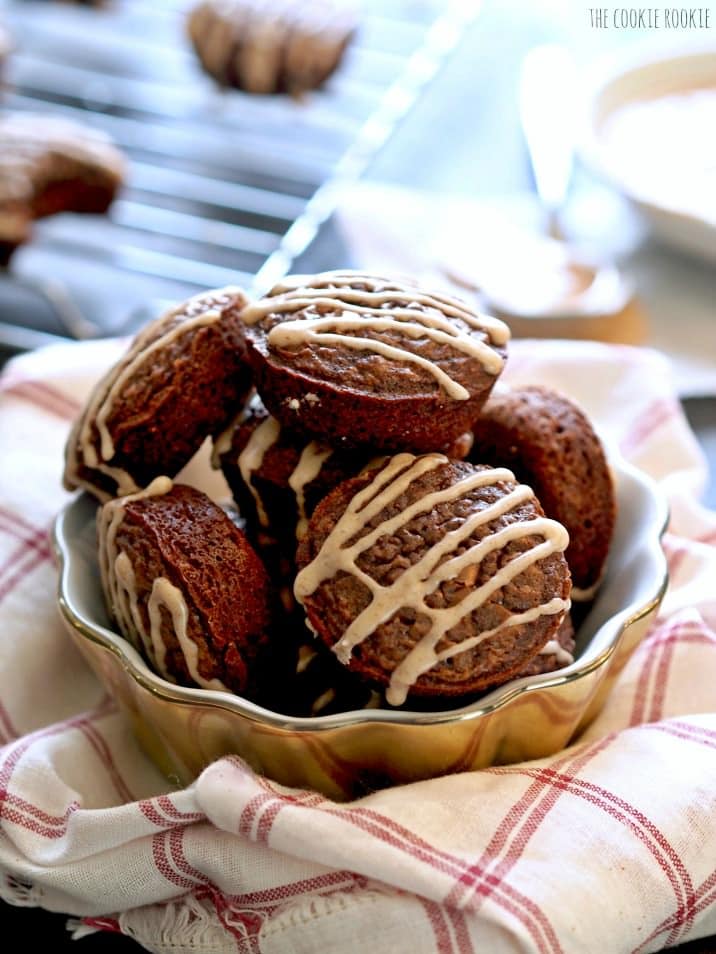 Recipe Variations and Tips
Here are a few quick ideas if you want to change up the recipe, plus some useful tips to help you out.
If you prefer full-size brownies, just mix in the spices as directed, and then follow the usual brownie-making steps using a large baking pan. You can follow package instructions for baking time.
Don't like spicy? You can still make the brownie bites as directed and leave out the cayenne pepper. But leave the cinnamon in! Trust me, you'll love it.
These work with or without the cinnamon glaze topping, but it makes the perfect addition if you ask me!
Grease the muffin tin so that bites are easy to pop out and don't stick.
It's important to remember that the brownie bites will cook faster than the listed bake time on the box of brownies. They're done when a toothpick comes out of the center clean.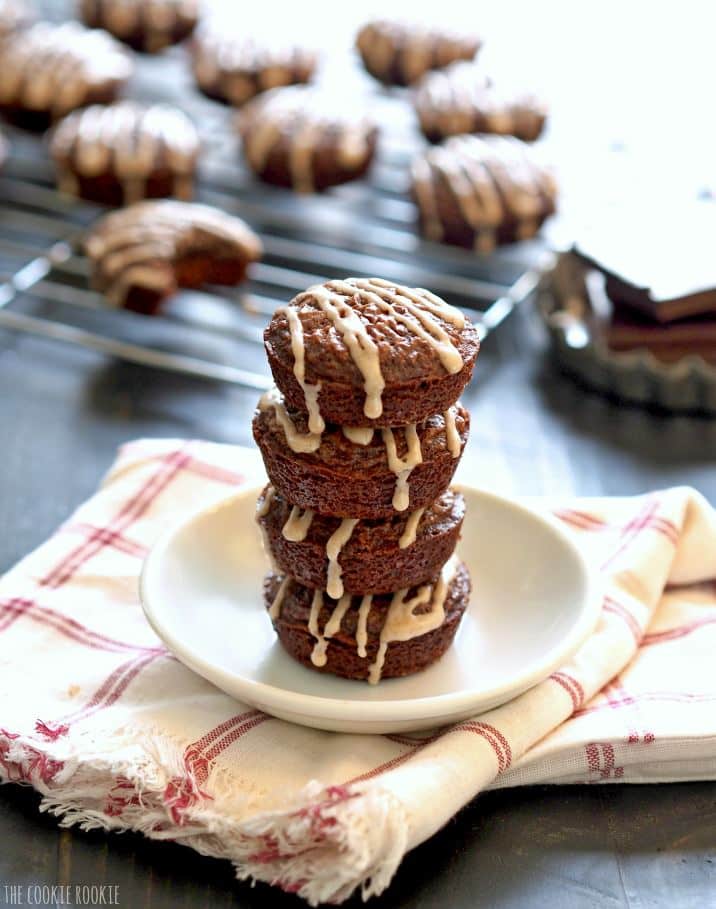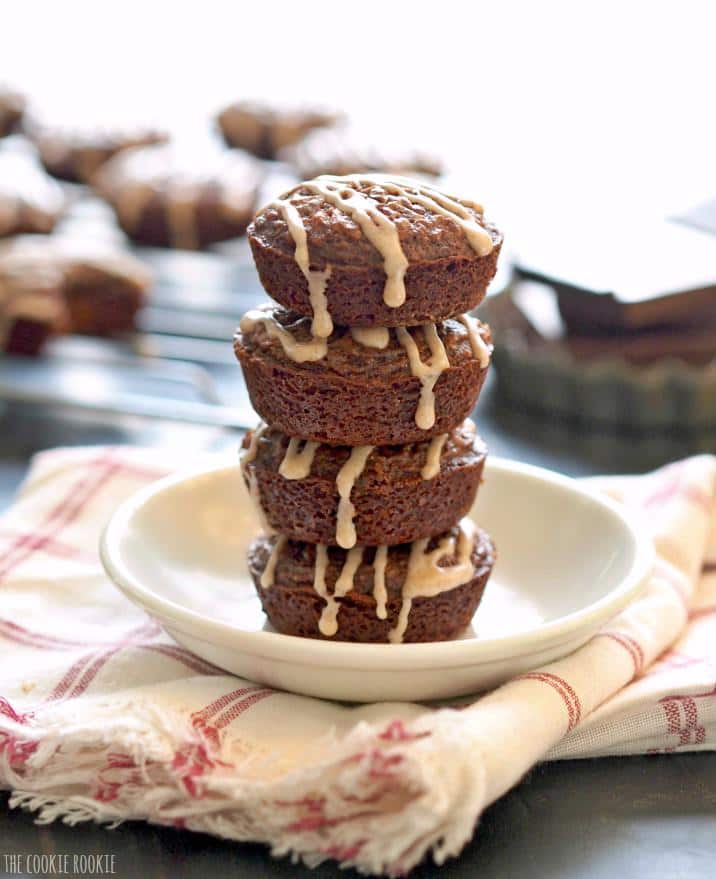 I hope you like these Mexican Chocolate Brownie Bites as much as I do. The heat from the spices is so tasty in bite-sized pieces. Kind of addicting. Enjoy!
Be sure to try these other chocolatey recipes: